We only had four hours to explore Colombo. This is not nearly enough time to get the feel for the city, explore the cultural quirks, or find a corner I could call my favorite. It was, however, just enough time to explore one local temple (a temple I had been dreaming about for months) before we had to say goodbye to Sri Lanka.
I first saw images of the Gangaramaya Temple on the Amazing Race. (yes, I religiously watch the Amazing Race. And yes, I love it. Watch the clip here) Something about it spoke to me and I knew that if given any time in Colombo, it would be the first place I'd go. At first, our plans did not afford us any time at all in the city, but thanks to my wonderful bout with heat exhaustion in Unawatuna, our plans changed and we snuck in a few hours. Clearly we would spend that time visiting Gangaramaya.
From our perfectly located, clean, and well-priced hotel City Beds – The Regent, the temple was a 25 minute walk. It's located near Beira Lake in the Colombo 2 neighborhood of the city (within walking distance of the Colombo Fort train station, the Dutch Hospital and Galle Face).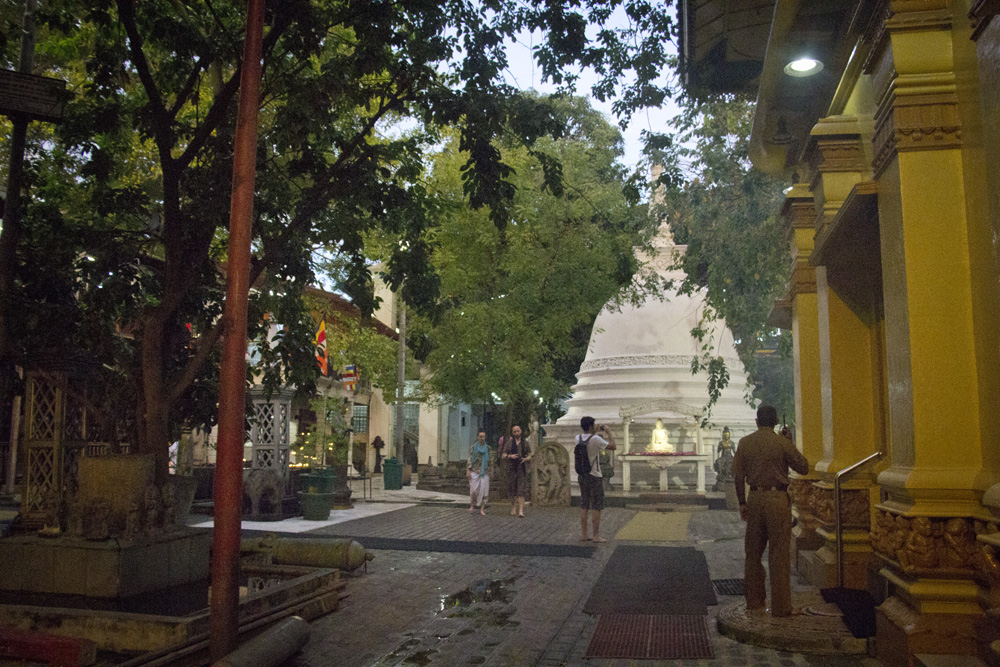 This temple felt mystical to me and I couldn't put my finger on why. It wasn't even so much prettier or more interesting than say Sigiriya or the Golden Temple. But when you visit a temple right after a rainstorm and just before sunset, when the light is just turning pollution-orange and the candles are being lit for evening prayer, the mood is instantly more spiritual. I felt as light as a feather as I glided barefoot around the complex, around the courtyard of dagobas and lanterns, around the library and the museum, around the Buddha statues. I loved photographing the light and every single detail of the whole place. You could tell this temple was important and well loved. You could tell that the people here were devoted and true to their beliefs.
I have no words to describe what it meant to be here, in a place I'd imagined visiting many months before through a television show, on my last night in one of the most magical and inspiring countries I've ever visited. It was the perfect way the end our trip.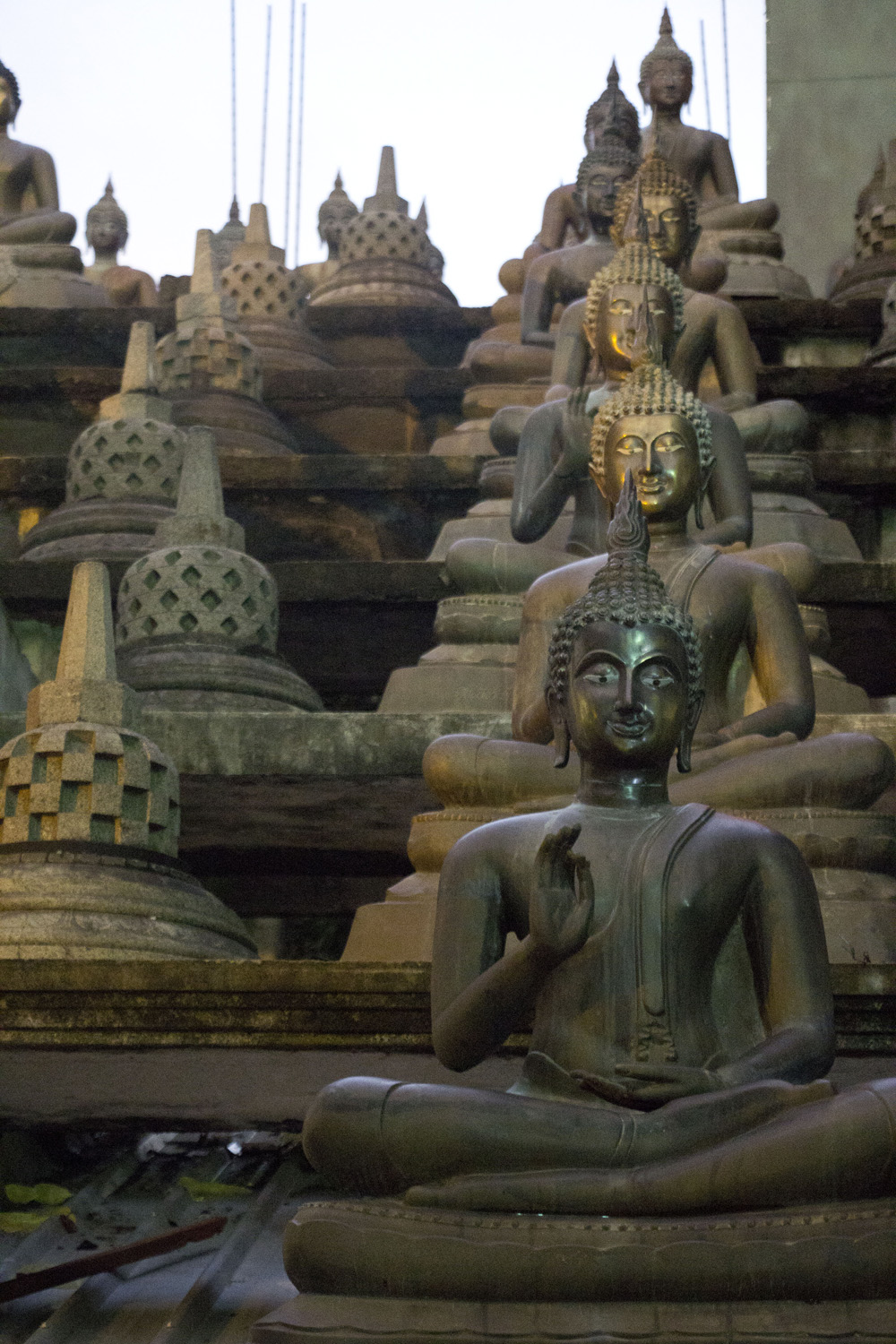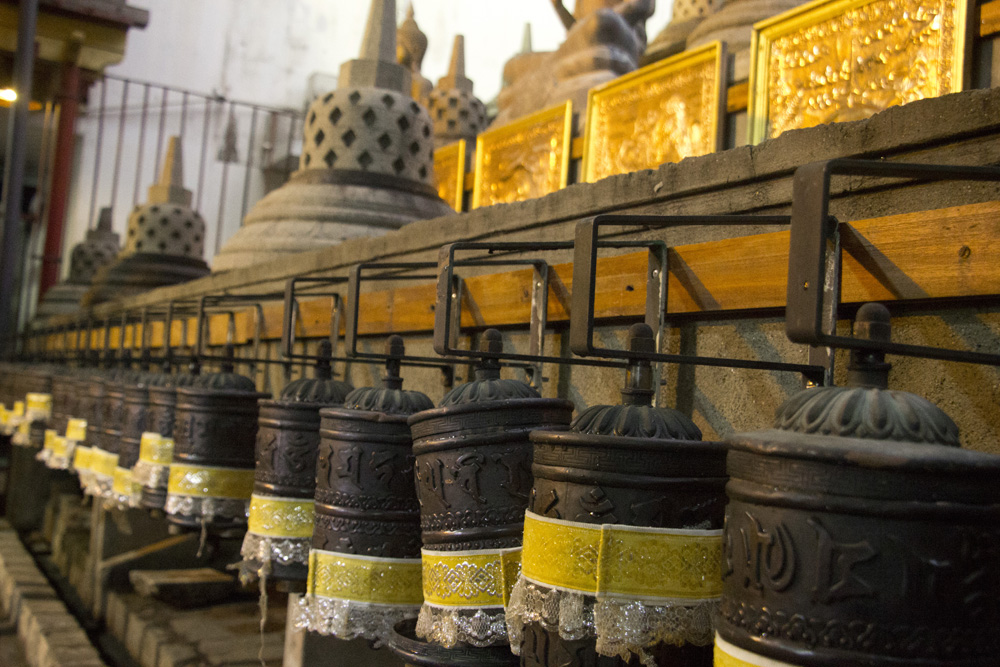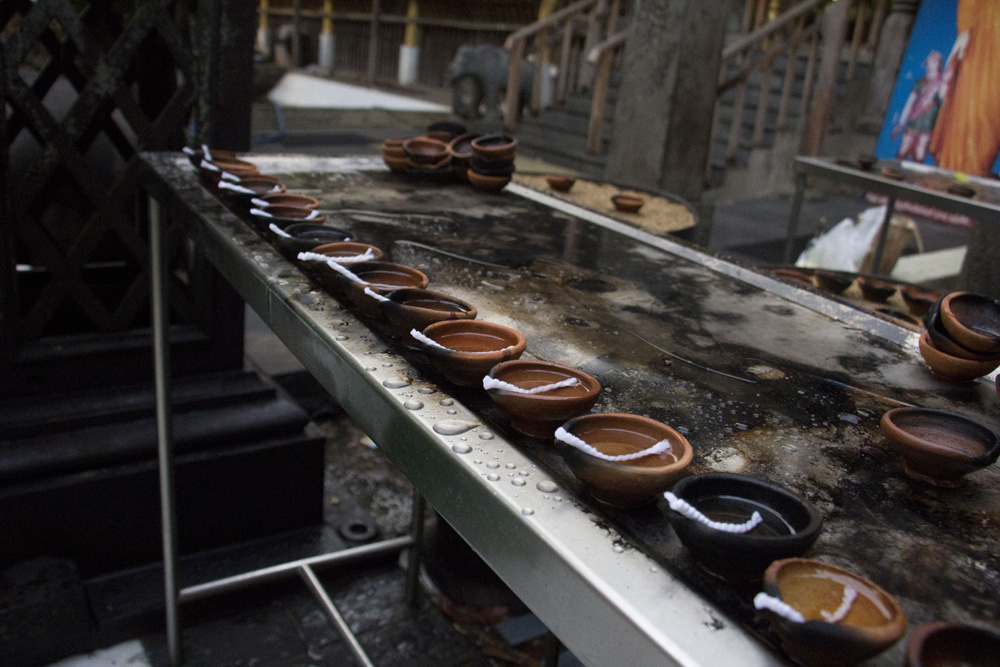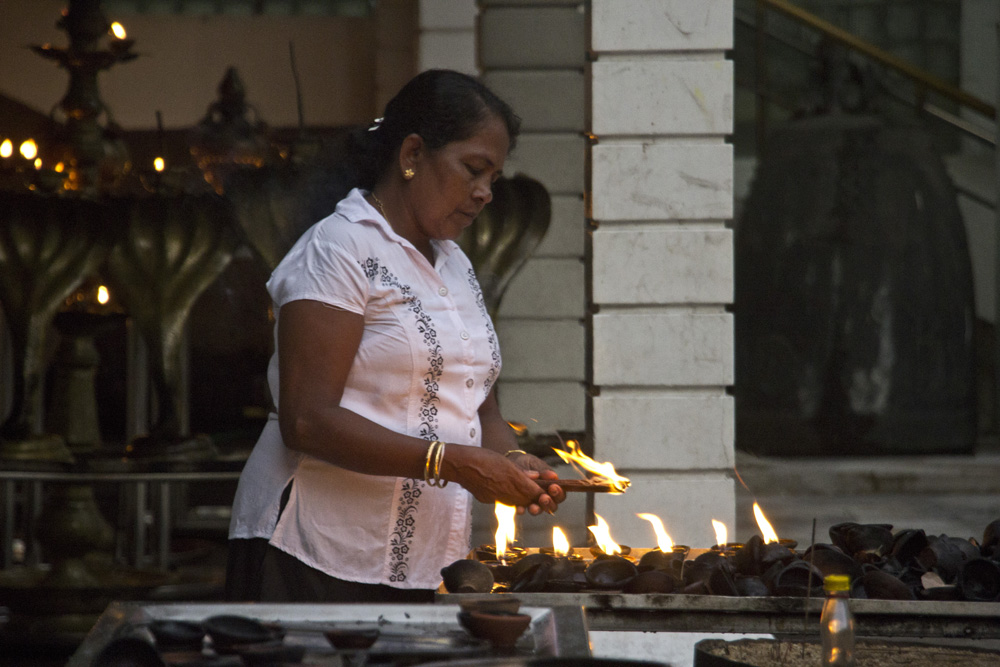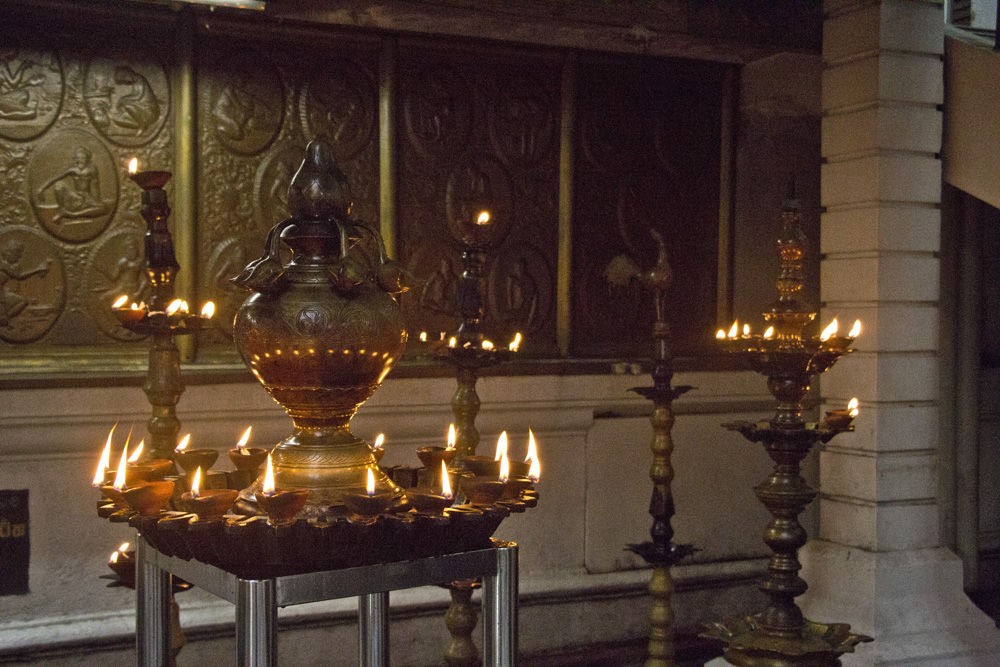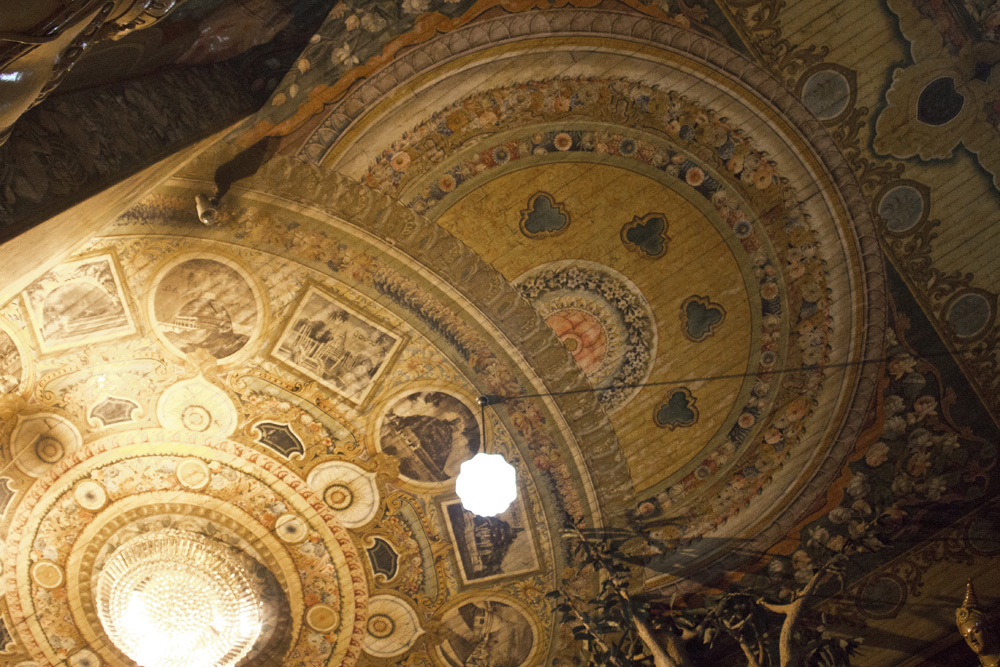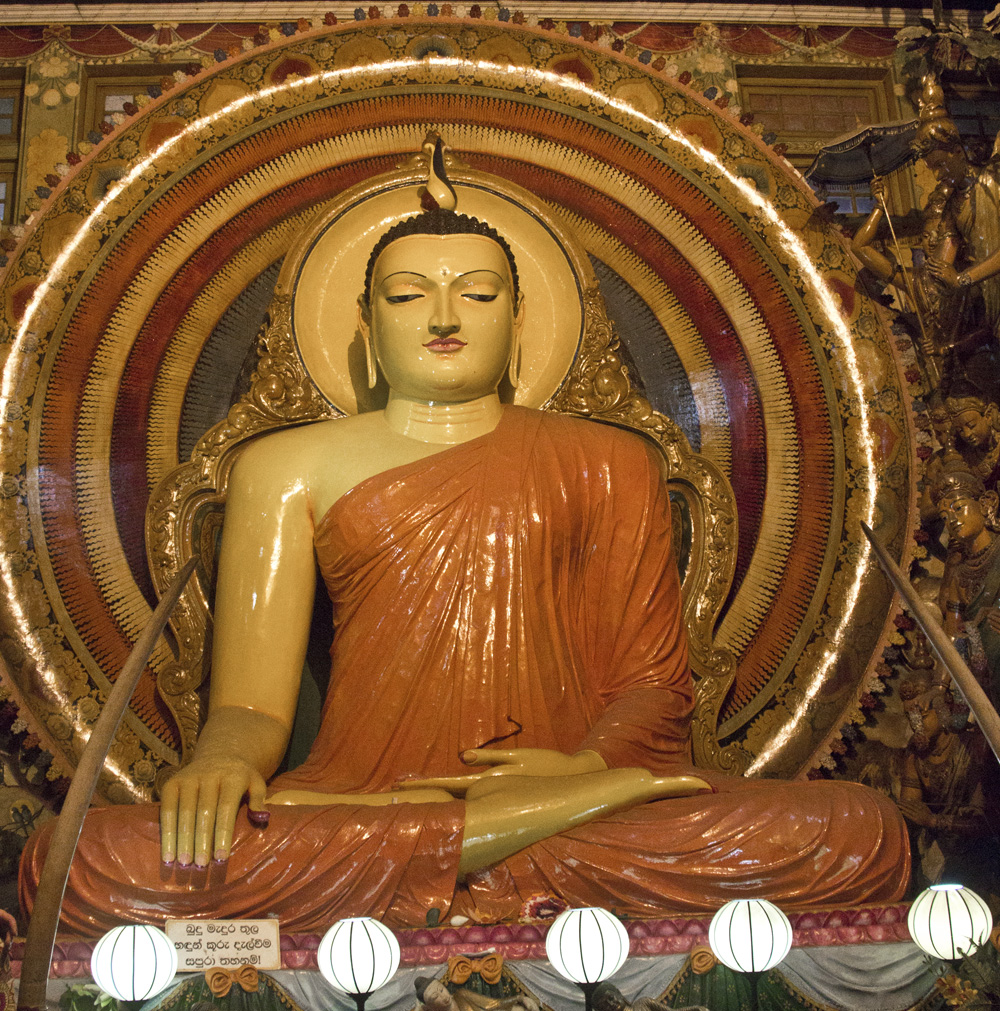 –
It was an honor to meet you Sri Lanka. Thank you for your hospitality, your beauty, and your spirituality. Until next time…