In a modest open air restaurant on the side of the main road in Unawatuna, I had the best Sri Lankan meal of my life. After a week of tasting local dishes that mostly disappointed, I was so happy to find a place that not only served flavorful soulful food that I truly loved eating, but also a place that made me feel at home.
Thank god for Happy Spice.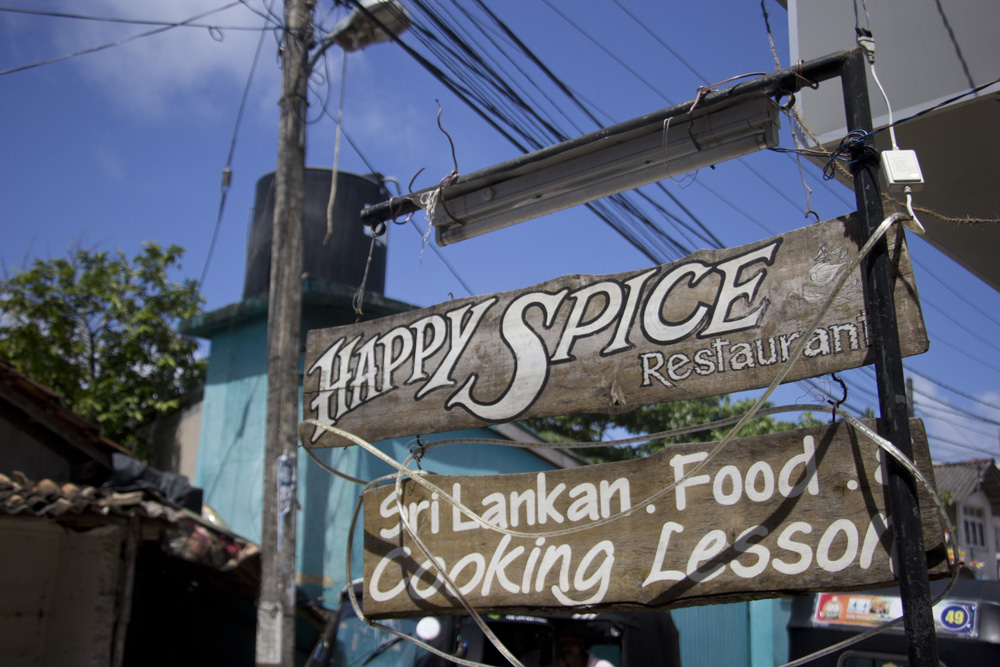 WHERE
Happy Spice is on the main road in Unawatuna on the inland side of the street. It's very easy to miss if you don't spot the sign. (above)
WHO
Happy Spice is family owned and all the cooking is done by the matriarch of the family. For travelers who want to learn more about Sri Lankan cuisine and how to make a few dishes, she also runs cooking classes. If you'll have a phone or if your hotel can make a call for you, you can reserve a class at (967 7 834 115). Otherwise, walk up and schedule a class once you arrive in town.
WHAT
For breakfast? Get the coconut roti. Hands down best roti I tasted in Sri Lanka. Alongside this pillowy, chewy, salty-yet-sweet flatbread, she serves a mildly spicy curry dal and a sharp sambal relish with plenty of chiles.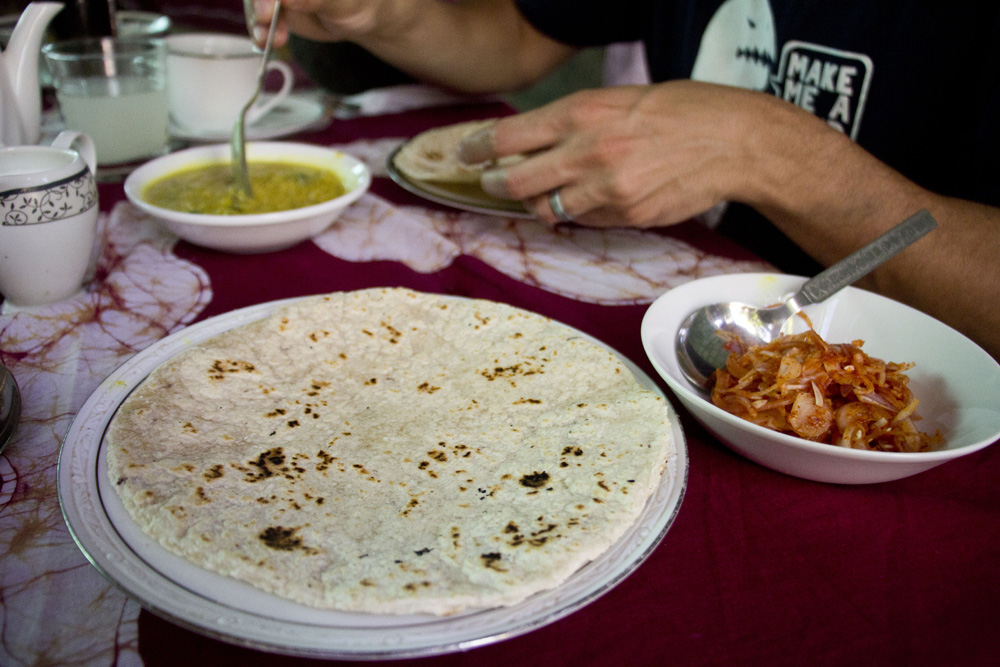 And of course breakfast wouldn't be complete without some tea. Here, it is served in delicate white china decorated simply with silver paint and flowers. A dainty reminder of Sri Lanka's British colonial past but a welcome addition to an amazing meal.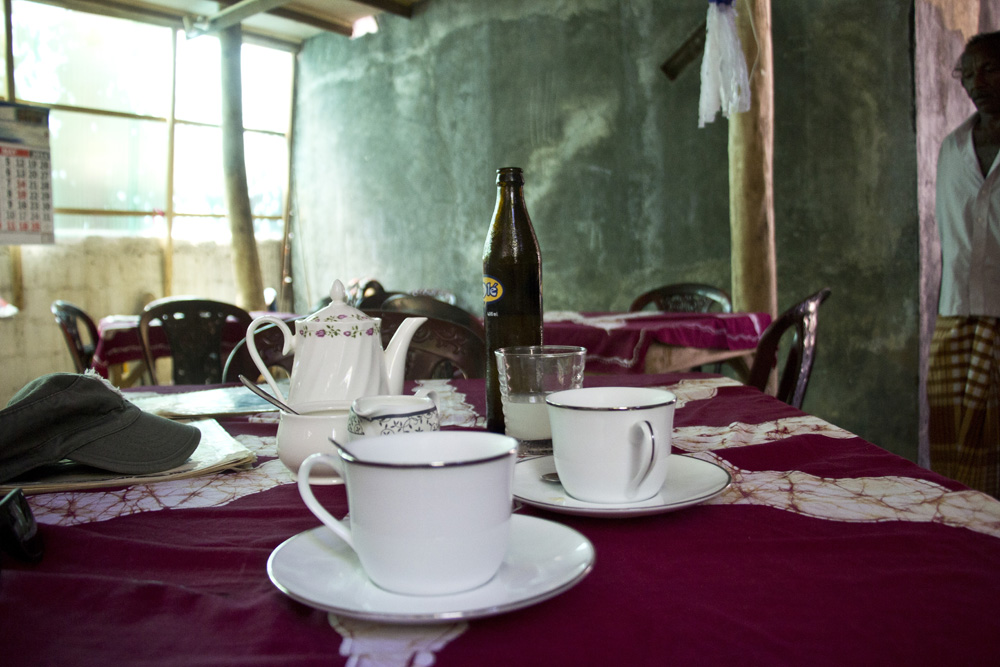 VERDICT?
Highly Recommended. A friendly budget restaurant with warm atmosphere and well-made food.
---
Check out Happy Spice on Facebook and on TripAdvisor
---