I know this sounds a little crazy, but going to the beach was not on my list of priorities on my trip to Sri Lanka. In fact, at first I had planned on skipping the famous southern coast all together in favor of more northern points. It's not because I don't enjoy the beach – it's quite the opposite. Spending time on the sand has always been good for my soul. Especially when that sand is located along one of the warmest and most enticing bodies of water on earth (the Indian Ocean).  But if I'm traveling all the way to Asia from Brooklyn for 11 days total, I want to soak in the culture as much as possible. We chose to visit Sri Lanka for the  ancient Buddhist temples, wild elephants, and endless rolling hills of tea plantations. Seeing the vibrant colors of women in their saris and tasting the spicy complex local dishes were at the top of my list.
But in the end, a day at the beach sounded too good to pass up. So we had to go.
All along the southern coast and in a few pockets on the east and west coasts of Sri Lanka, you can find white and golden sand beaches with deep jade and aquamarine crystal clear water. The ocean here is warm like a bathtub as the sun is so strong, but if you need a break from the UV rays, the millions of coconut palm trees that line each and every beach will offer some much needed shade. (It sounds like an exaggeration, but I have never been to place in my whole life that has this many palm trees. Never.) Some coves are dotted with vacation rentals and high end luxury resorts. Others have smaller guesthouses and beach bars.
Back in 2004, much of Sri Lanka's shoreline and coastal life was completely obliterated by the Asian tsunami. Utterly destroyed. Over the last 10 years, Sri Lankans have toiled to bring the small beach communities and inland villages back to life as well as back to the beautiful tourist destinations they once were. (Tourist dollars are extremely important here) It's a work in progress; evidence of the tragedy is still visible. But it's safe to say that it's on it's way back up. And the semi-hippie beach town Unawatuna is one place that has bounced back just fine.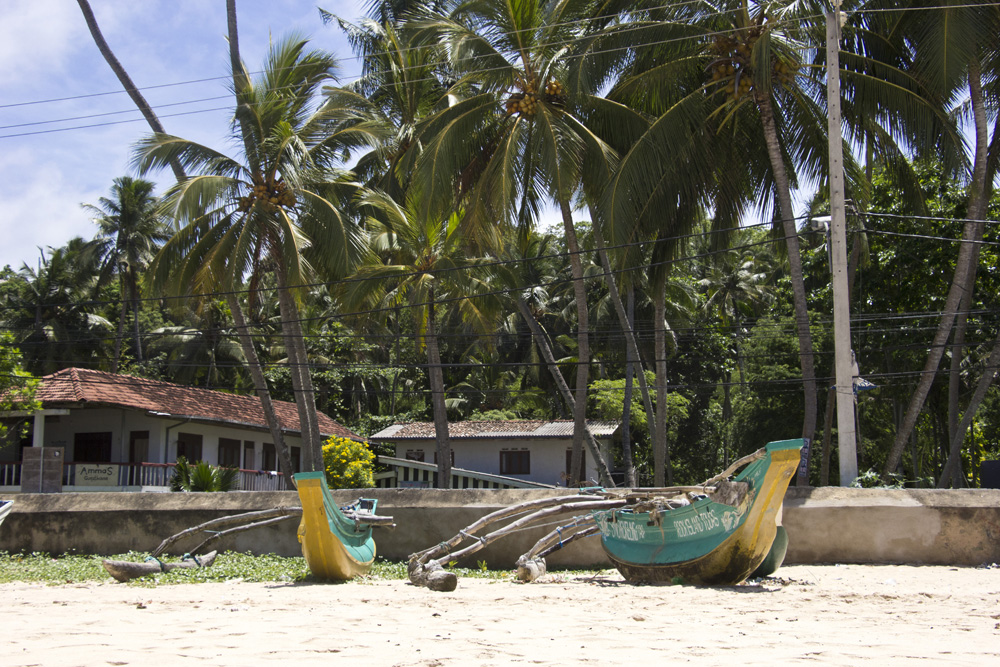 Located six kilometers south of Galle, Unawatuna is a ribbon of small shops and hotels set along a narrow wavy road. At the far end of the two kilometer long stretch the white sand, a Buddhist temple sits proudly atop a small hill. While it's nothing like the party-mecca of it's neighbor Hikkaduwa, there are plenty of offbeat and budget guesthouses, small family owned restaurants, and boutiques full of local crafts. And on the beach there's no shortage of lounge chairs, colorful umbrellas, and feet-in-the-sand beach bars.
 I loved Unawatuna. It's an ideal place for an independent traveler looking for a low key spot that still has a bit going on.
We arrived at our hotel with big plans to enjoy the beach as well as the neighboring colonial city of Galle. My body did not get that memo. A nasty case of  heat exhaustion kept me tethered to a lounge chair and to my hotel room for much of our stay. (It was a good thing that we had splurged on an ocean front room at Thaproban Beach House so I could still enjoy the view when I was stuck inside). Honestly, I didn't mind staying put. Aside from the fact that Unawatuna is  totally satisfying in and of itself for a beach getaway, the small off-season crowd meant we mostly had the town to ourselves. Always a good thing.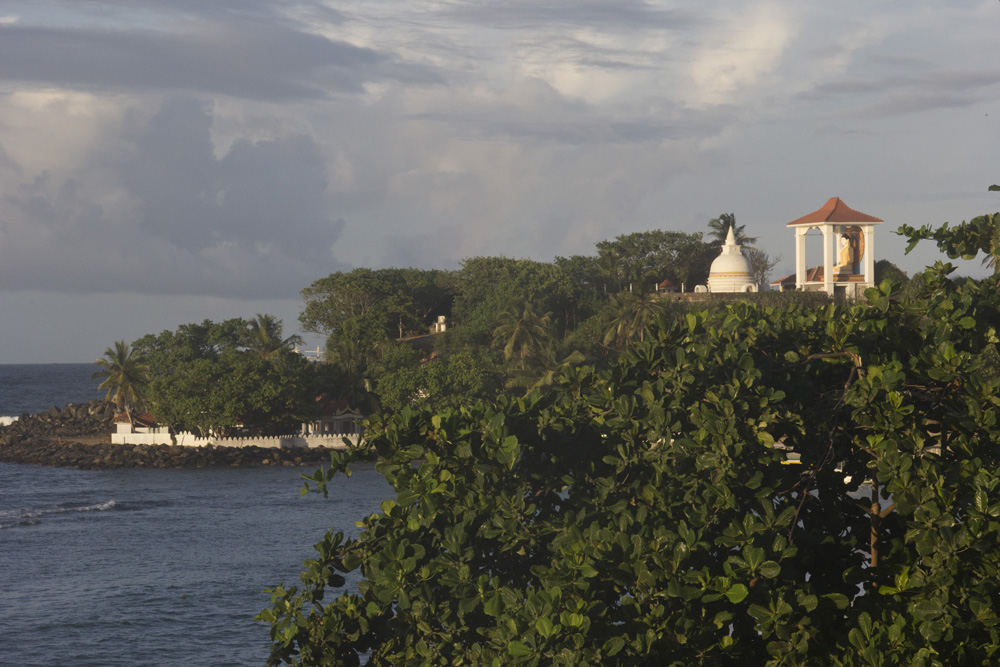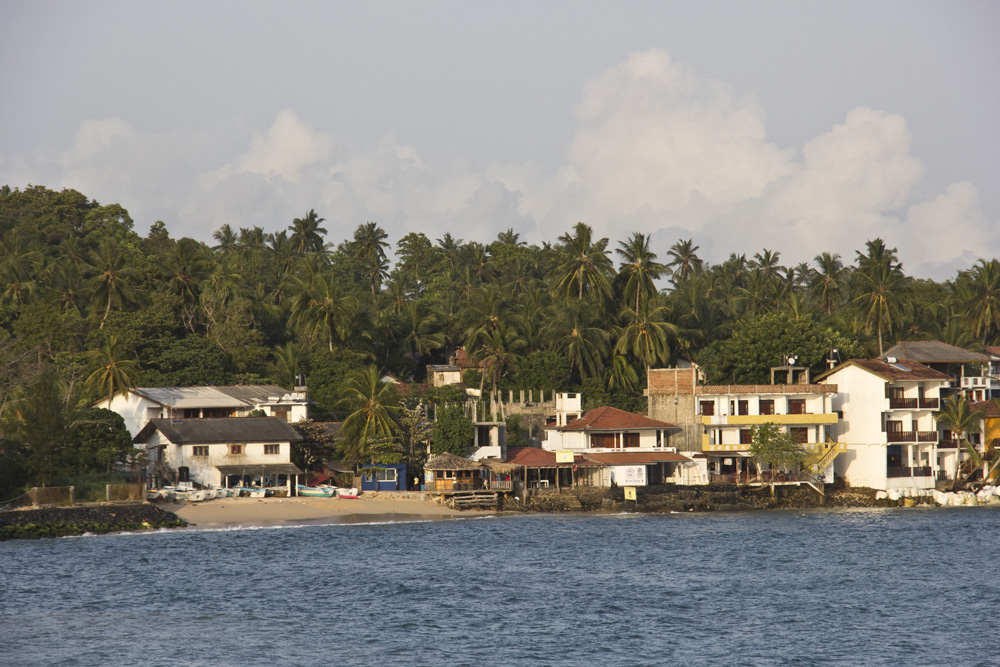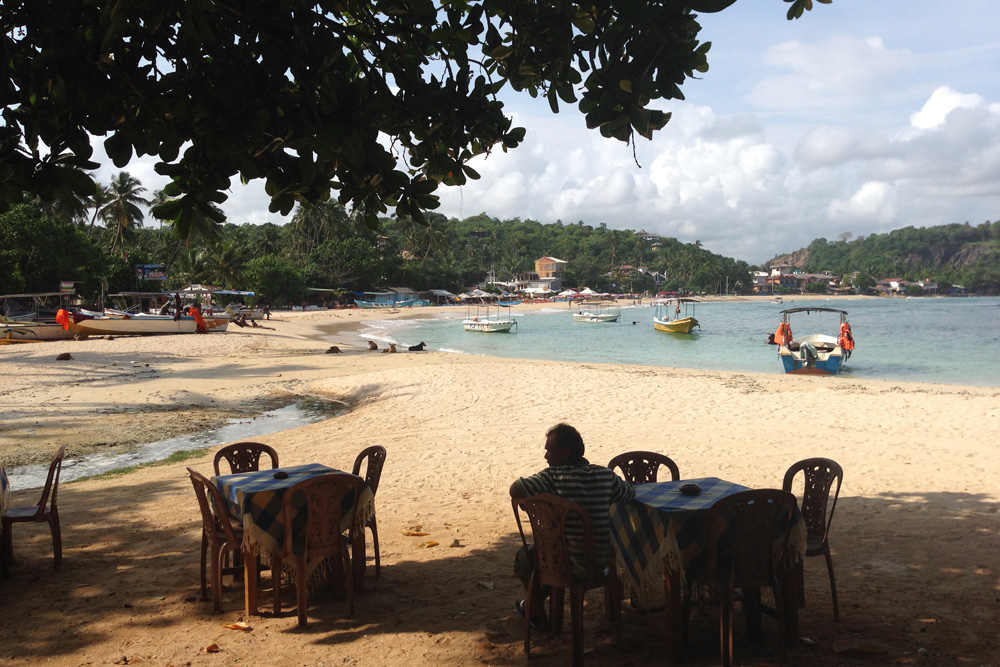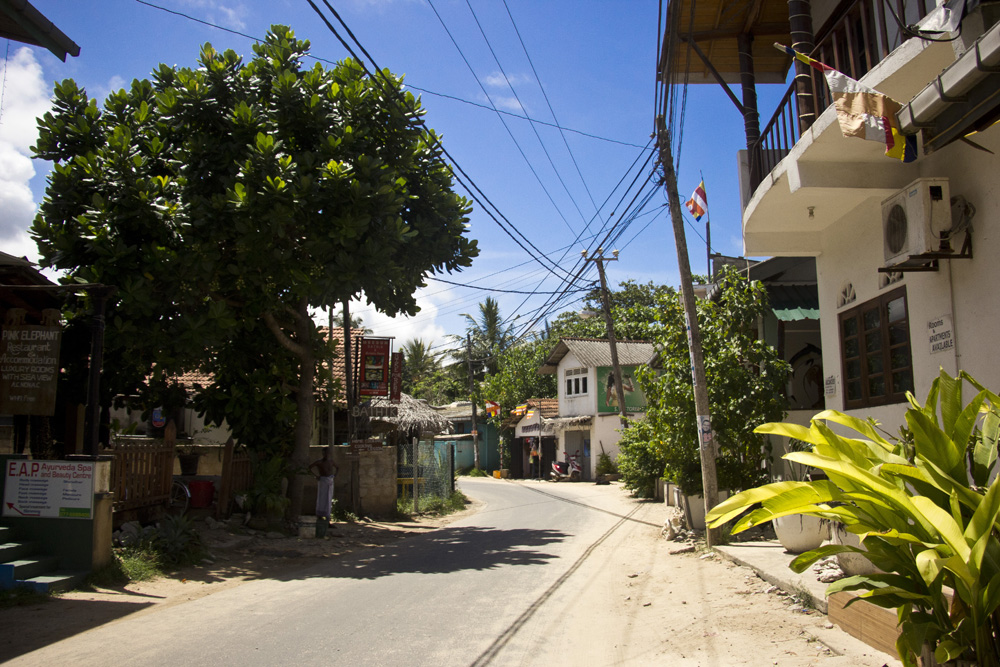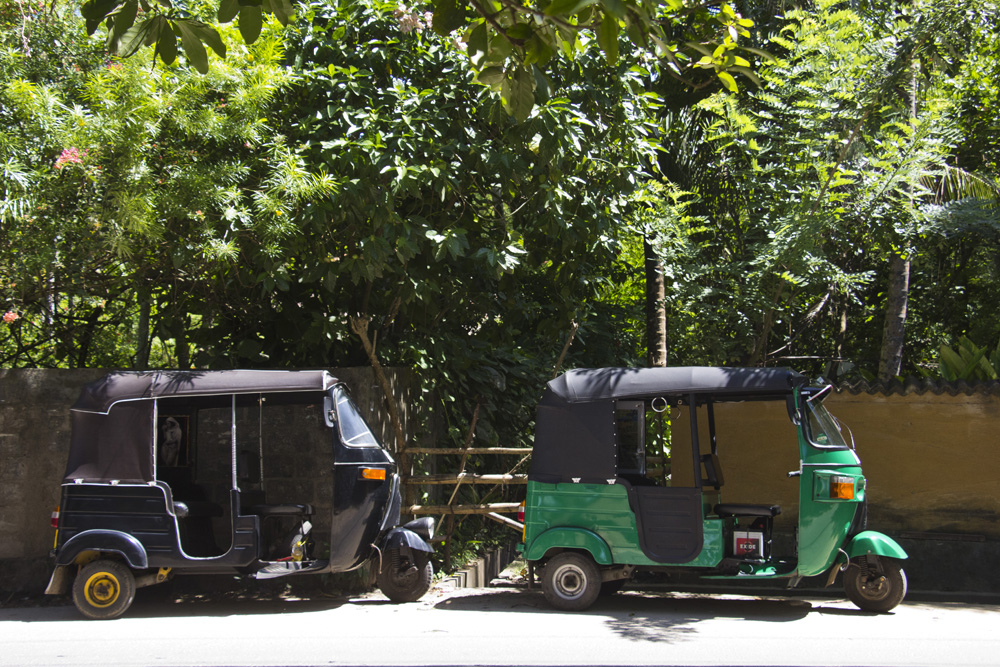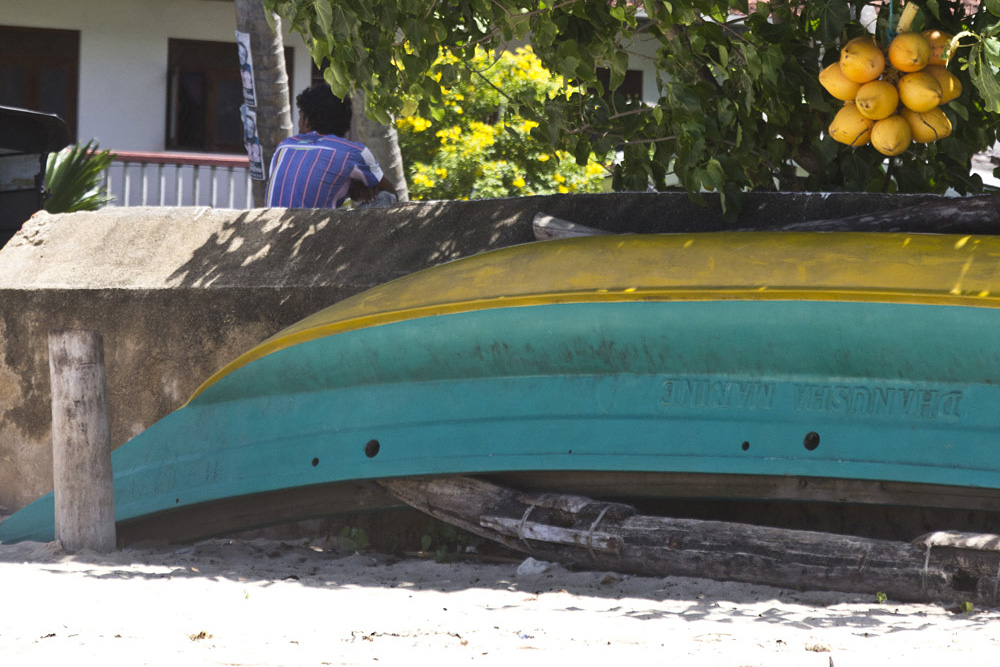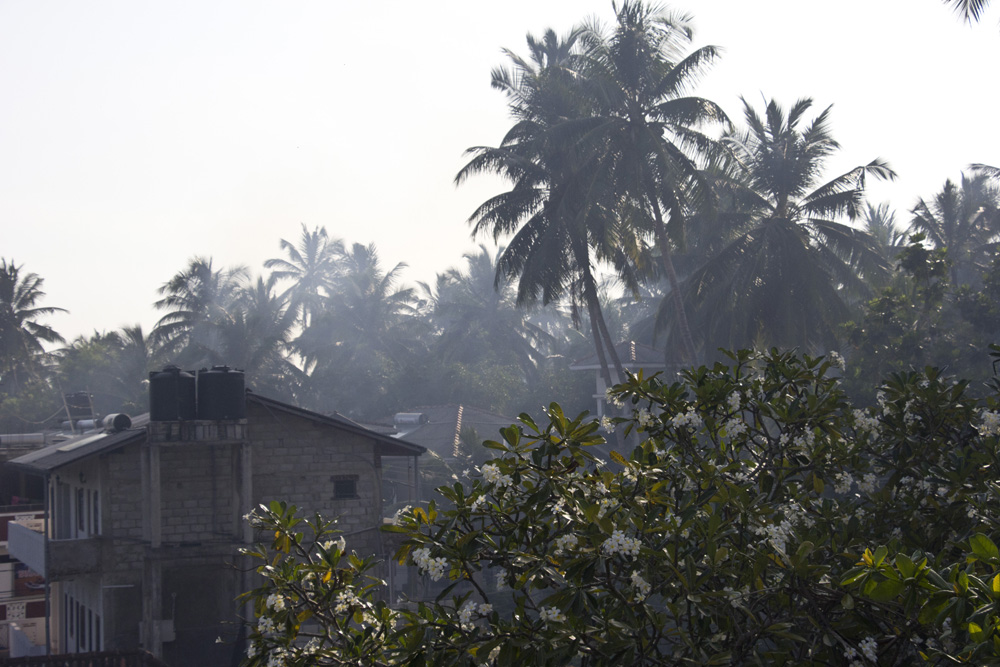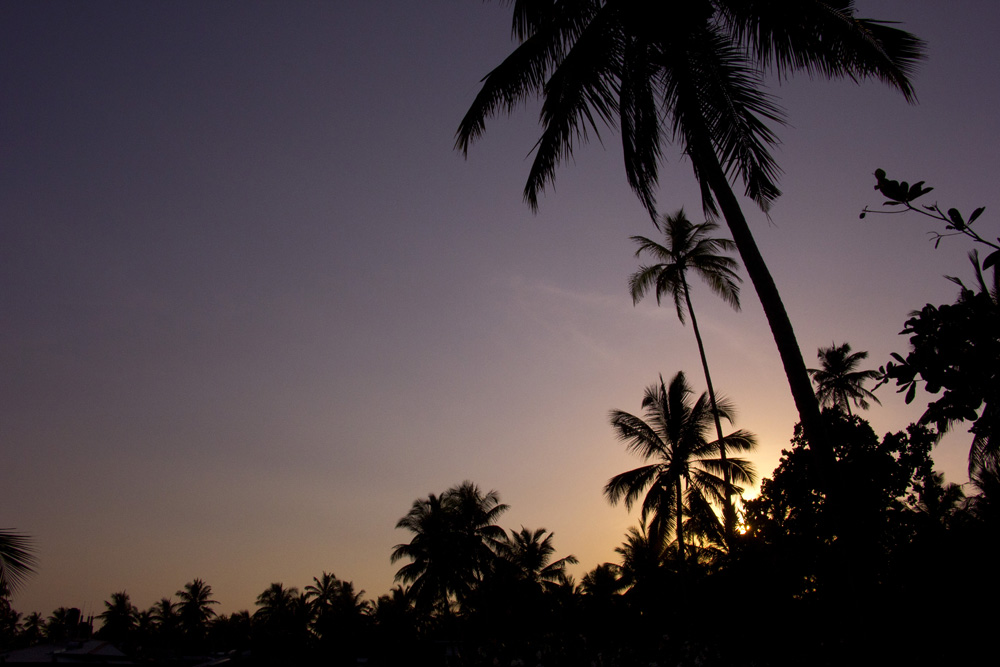 If you are an independent traveler looking for an inexpensive laid-back beach to enjoy on a trip to Sri Lanka, Unawatuna is a good option. There are plenty of beach towns to choose from and I admit that I don't really know how Unawatuna compares to the others (thanks a lot, heat exhaustion). But I can say that I would definitely return here if I am lucky enough to get myself back to Sri Lanka.