There's nothing better than visiting a farmer's market in the heart of one of the world's best food cities. And if you are hoping to visit a market that not only offers fresh fruits and vegetables but also some of the city's best cheeses, fish, and flowers, plan on visiting Marche Bastille. This market, which runs almost a kilometer right down the middle of Boulevard Richard Lenoir in the 11th arrondissement of Paris, is the city's largest open-air food market and is known to cater to not only Parisian shoppers, but to the city's best chefs as well.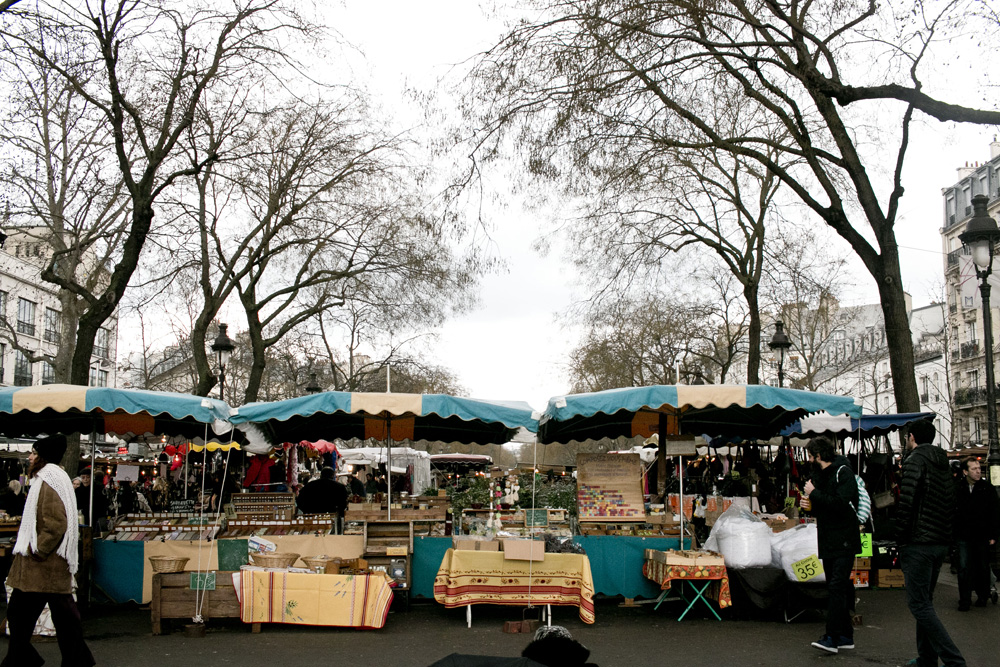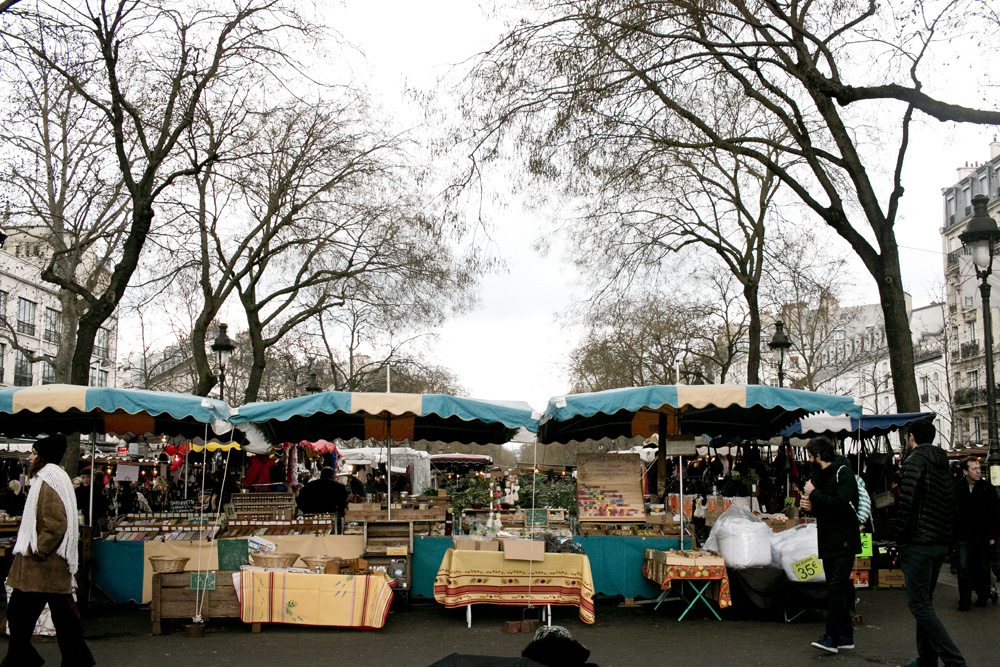 Getting to the market is easy – hop on the 1,5,or 8 metro line and get out at Bastille. Find your way to the main square (you'll see the July Column right in the middle) and walk to the northern edge of the roundabout. Boom, you are there. You'll see a cluster of striped tents lined up right down the middle of the boulevard. [Cool piece of French history: the main square here is where the 'storming of the Bastille' took place. That's the event that basically began the French Revolution.]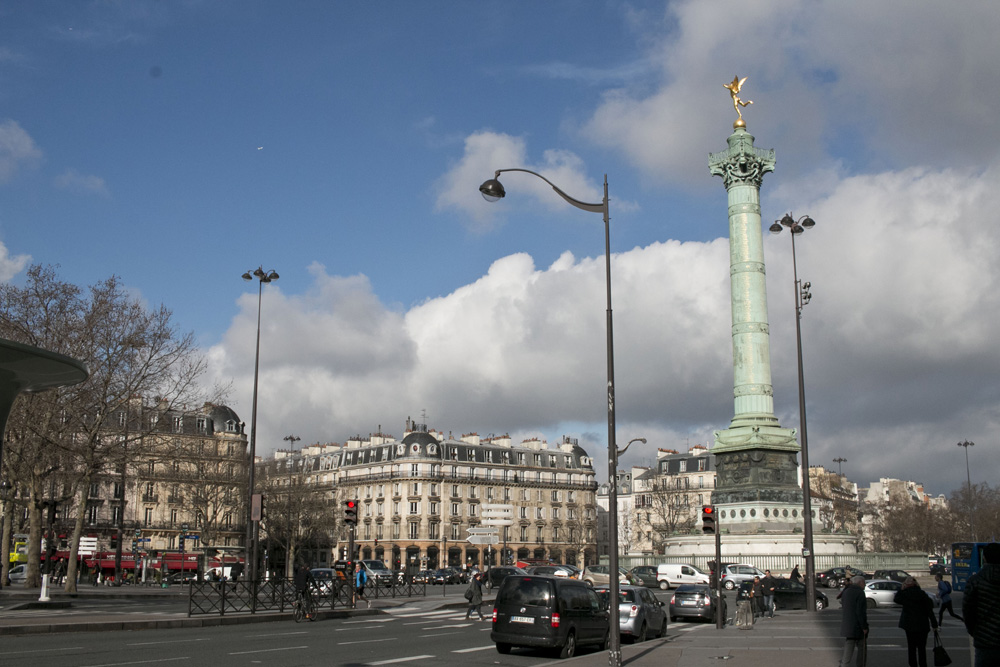 The market is set up with two main aisles – we chose to walk down on the right and back to the square on the left.
My favorite stalls are generally always produce sellers. There are so many colors and textures and scents, and they are so photogenic. Especially the artichokes.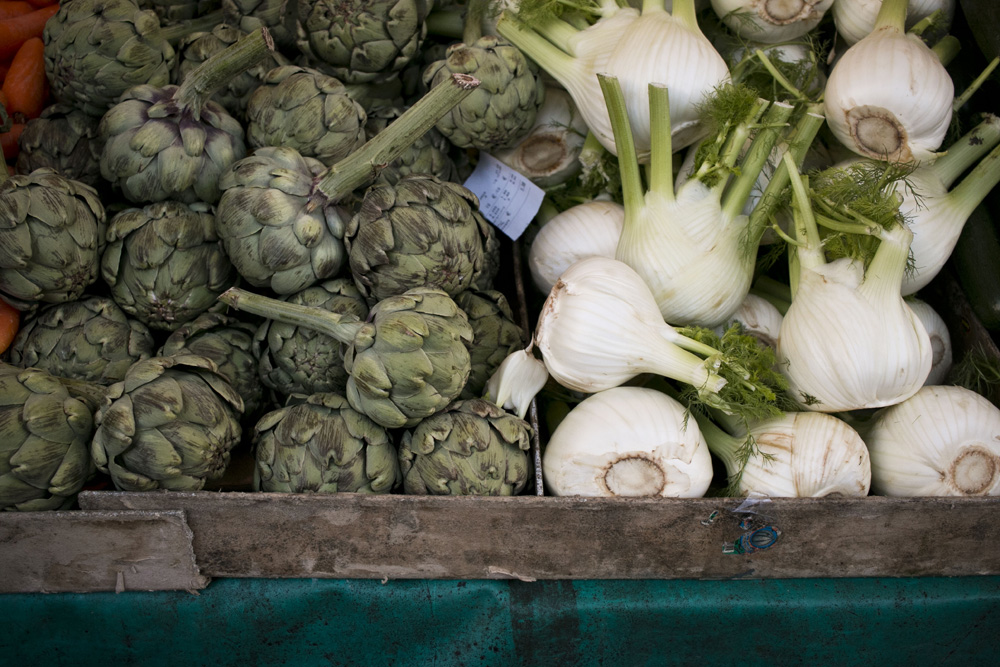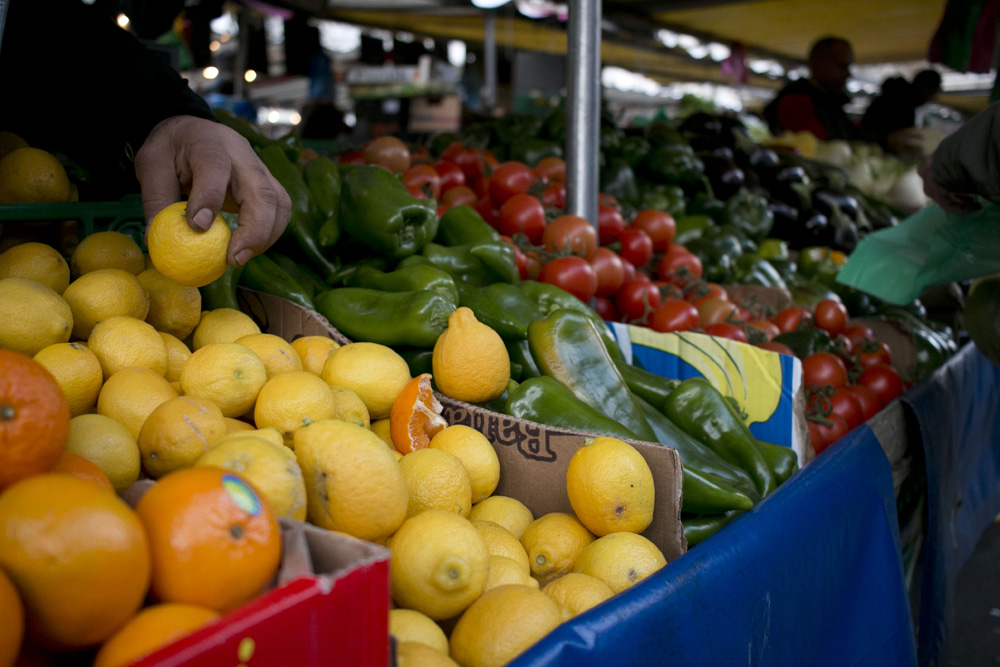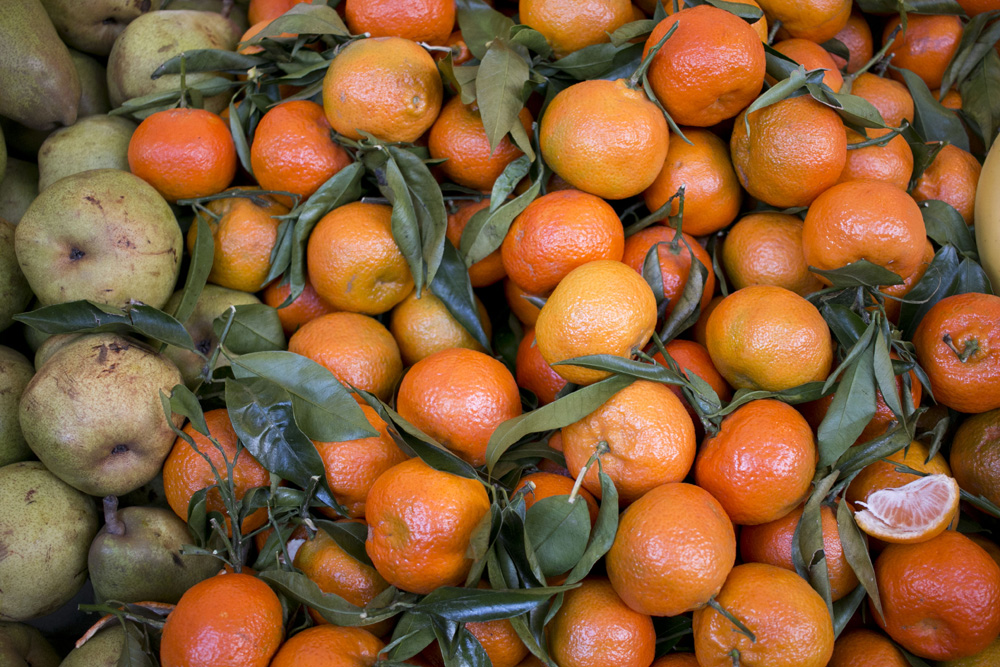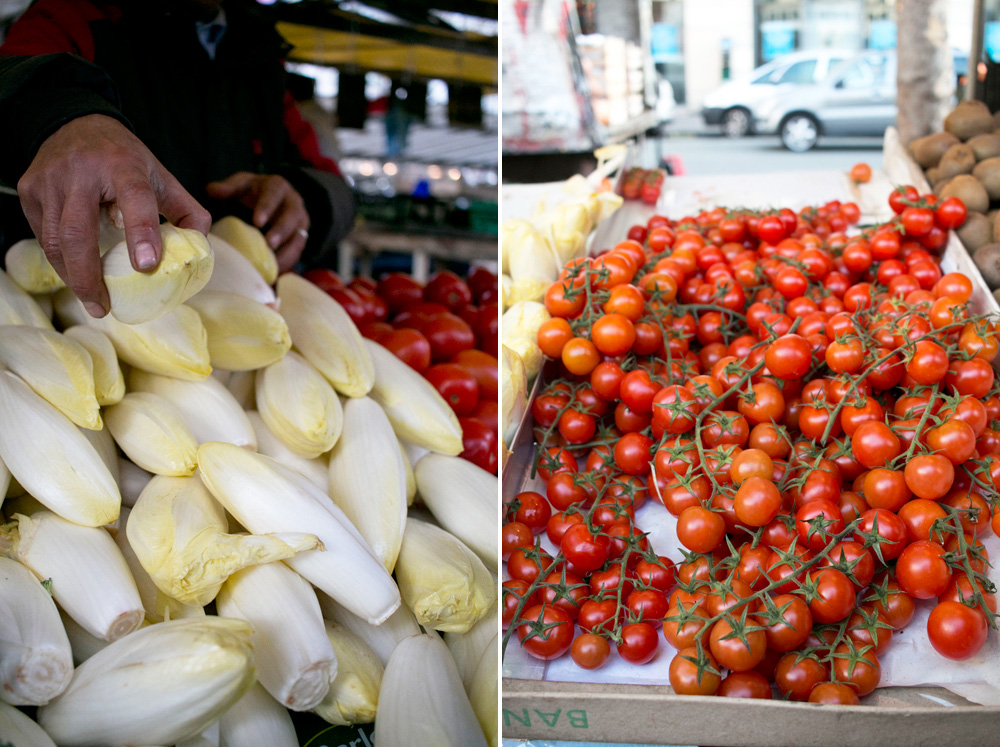 This market in particular is known to have high quality seafood, cheese, and meats, and flowers. For lunch that day, Matt and I grabbed some local cheese – I think it was a camembert. Our picnic, eaten while wandering the rainy streets of Montmatre, was the best Valentine's Day lunch I could have imagined. (Way better than buying flowers, by the way – although the flowers at the market were quite fragrant. And yes, we did go to Paris on Valentine's Day. Purely a coincidence.)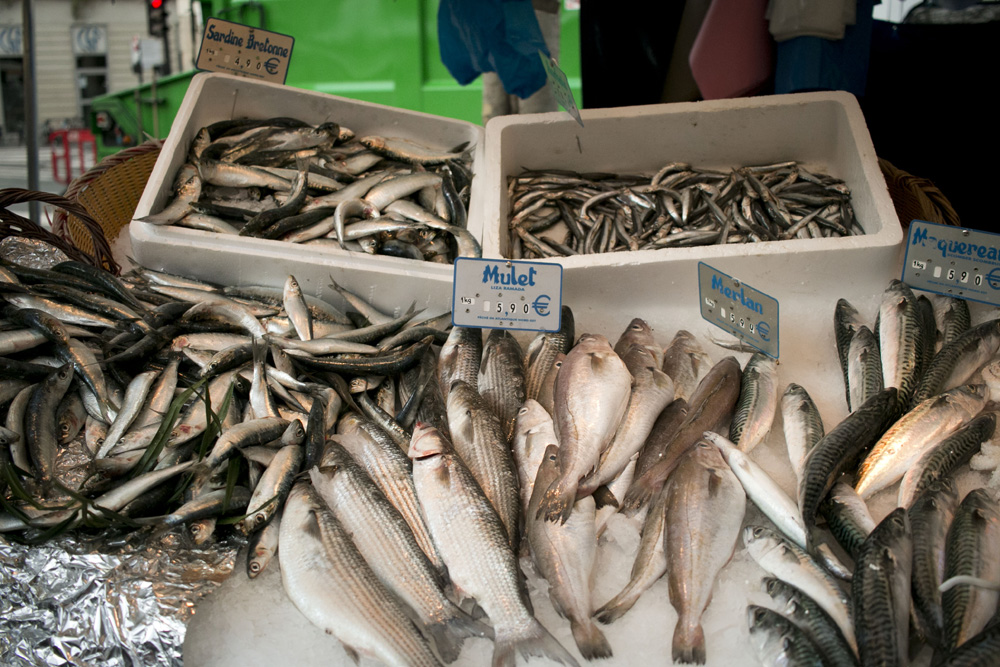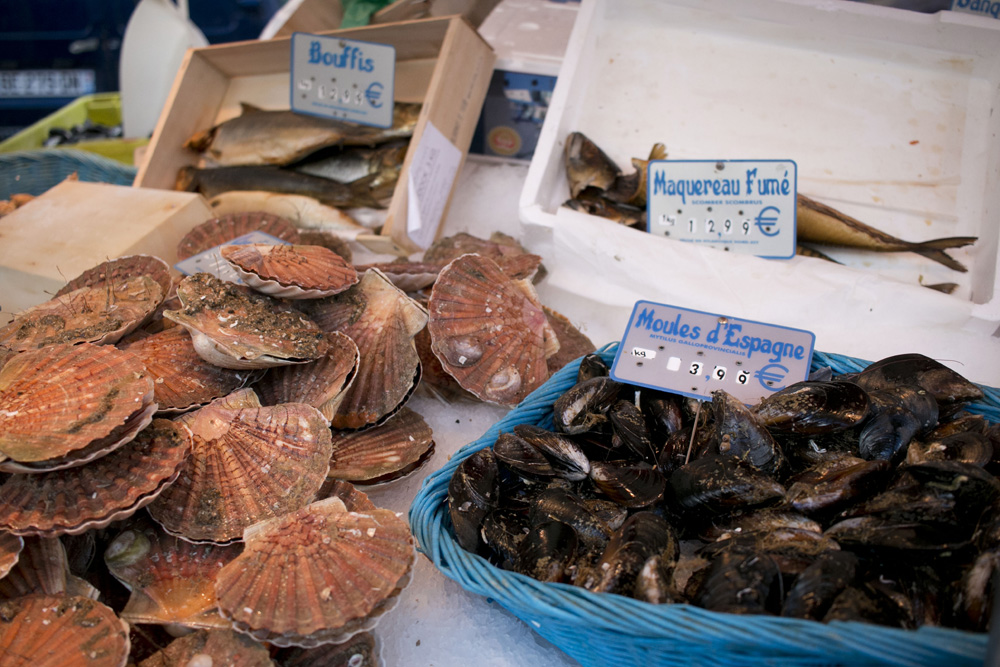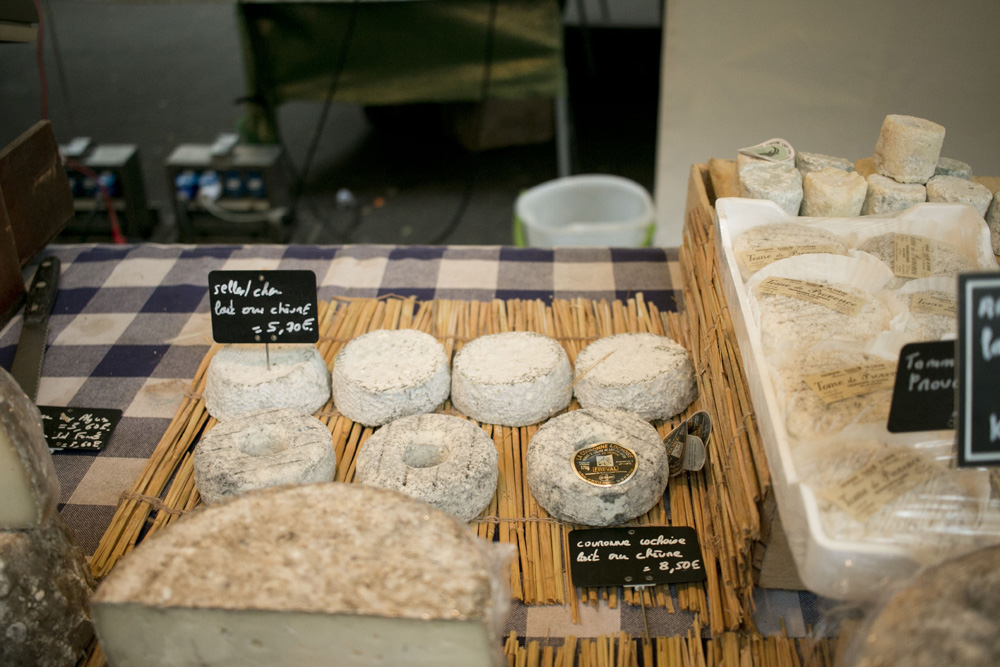 And then there was the bread. OH THE BREAD. My love. I wanted to eat all of it, but was somehow able to control myself and only consume one or two items. But seriously you guys – when you arrange baguettes as a carbohydrate fortress, it's hard for me to resist. And at 0.85 Euros per baguette(that's $1 USD), it's even harder.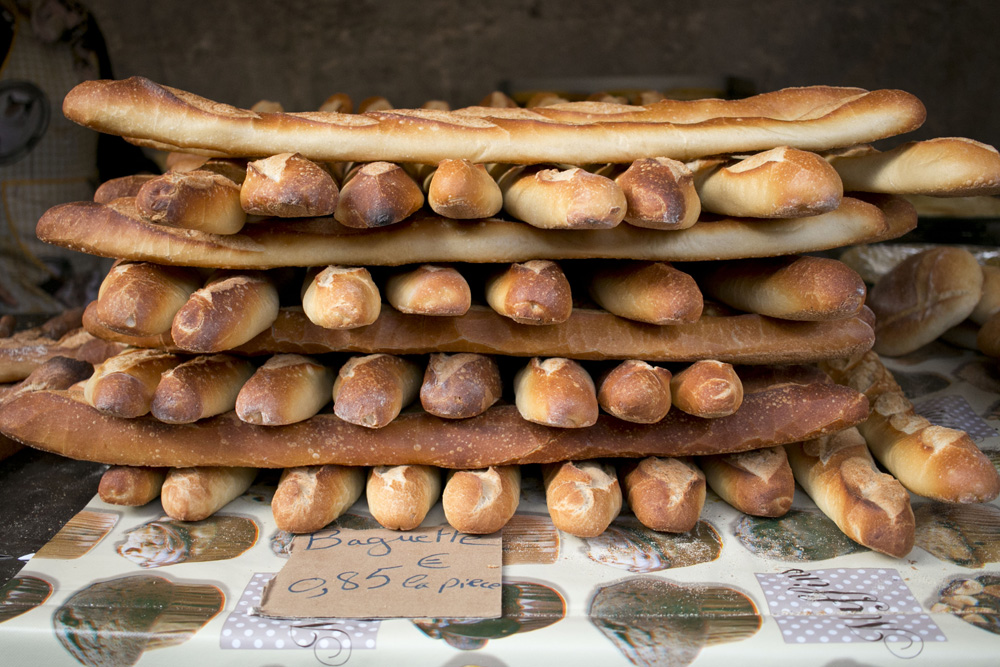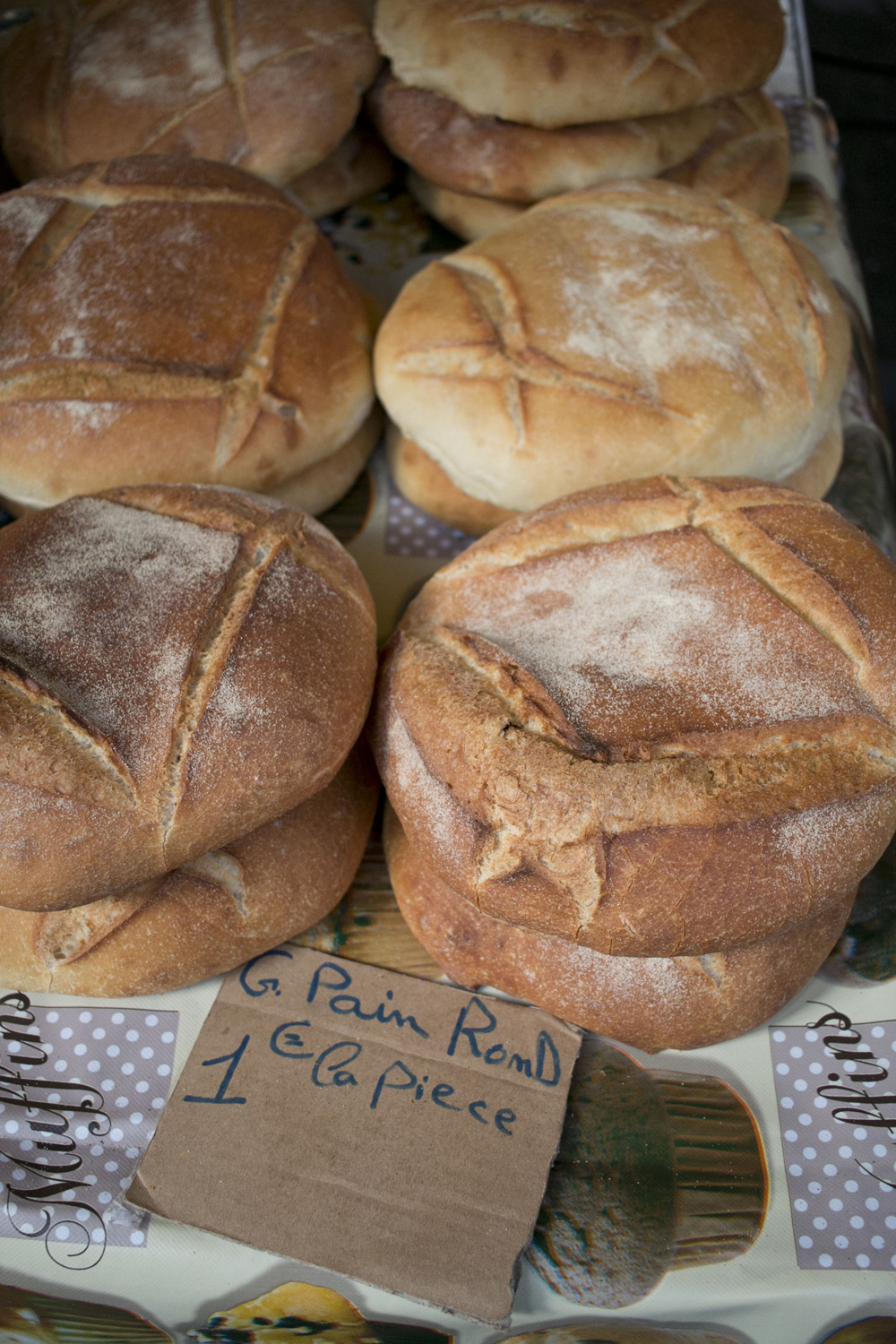 The Marche Bastille happens twice a week – once on Thursday and again on Saturday. We visited on a Saturday and enjoyed the atmosphere and people watching nearly as much as the shopping. We walked away with our picnic fixings, a scarf (yes, I KNOW. ANOTHER ONE), a cute magnet for BabyShus, and an olive wood cheeseboard.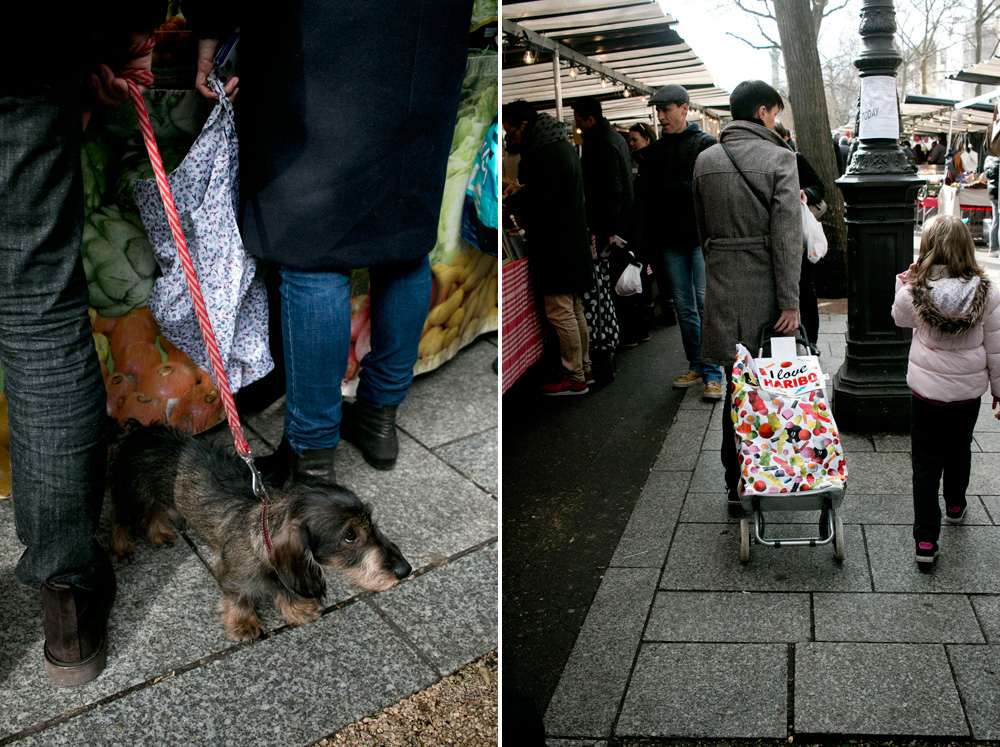 I can't think of a better place to buy a few little keepsakes than one of the best markets in Paris.
---
Have you been to Marche Bastille? Was there another way better market in Paris I missed?
---