Walking through the labyrinthine alleys of the Marrakech souks is a quintessential Moroccan experience. Piles of spices, olives, and dried fruits are arranged artfully in bags and bowls. Brilliantly colored slippers and pottery are placed along the walls and scarves hang like curtains. Glassware and lanterns and jewelry and clothing are displayed in meticulous arrays. The scent of mint tea and incense fill your nose while shop owners chat across the alleyway about the latest news.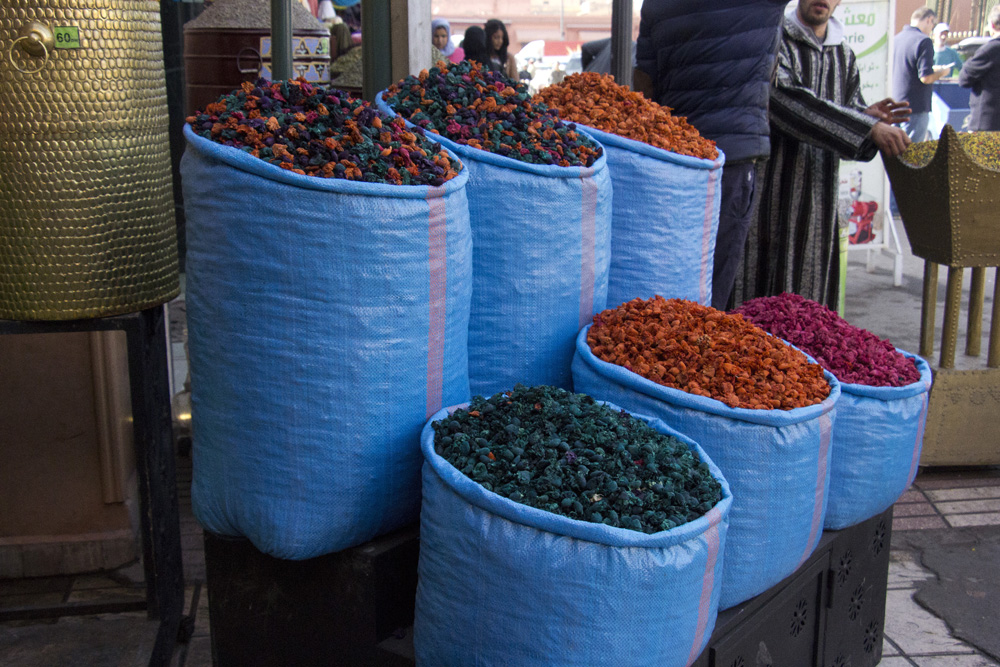 It sounds so soothing and exotic, doesn't it? The medina of Marrakech is really like that. It is exactly what you want it to be and sells exactly the things you want to bring home. But it also can be hectic and intimidating and stressful if you don't know what to expect. Shop owners bargain. HARD. Motorbikes zip up and down the narrow alleyways and give you little notice before nearly running you over. Sometimes the walkway is so packed with people that you can't move. And that photo you just took of the spice pyramids? Yeah, this guy wants you to pay him 5 Dirhams now.
After my panicky experience at the Grand Bazaar in Turkey, and getting lost on the way to the riad just as I arrived in Marrakech, I was determined to enjoy my souk experience. These four rules below helped me I survive the souks without hyperventilating or getting fleeced.
Rule #1 – Be aware.
Like I said, there's a lot of stuff going on in the souks. Traffic, people, donkey carts, food, monkeys. Just keep an eye on your bag and another one out for bikes.
Rule #2 – You don't need to buy all of the things.
I am a sucker for pretty things. All I can think of while standing in a market is how much I NEED all of the things in my house, around my neck, or in my belly. If I had purchased everything I ever liked at foreign markets, I would be a poor bag lady.
Instead of buying it all, take lots of photos. Save your Dirhams for experiences and for the things you *really* want – the things that make sense. Keep in mind that you are going to have to carry that beautiful patio lantern throughout your trip so consider size and weight really carefully. (This is why I am a scarf addict. They are small and versatile.)
A Note About Photography: You can generally take photos of the goods in the shops, but sometimes a one will wave you away or ask for money in exchange. I sometimes buy just a tiny something if I really want to take as many photos as I like. If I am unsure, I gesture with my camera to the salesman for permission. Or I'll take shots from farther away.
Rule #3 – Bargaining is a way of life here.
I am terrible at bargaining. Unfortunately for me, it is an institution in Morocco.
Unless you are in a fixed price store (which is usually pretty obvious or there is signage telling you so), you are expected to at least try to haggle for a deal. It can be intimidating especially if you've never done it before, but it's simple really. Here are a few general rules to help you get started:
1) Be friendly. Friendliness goes a long way.
2) Once you find an item you want to buy, ask the price. Then offer a third or a half of that price.
3) After the shop owner tells you no (because he will. and he may laugh as well), you can either tell him 'no thanks' or you can pretend to leave. But never make it clear how much you want it. You want the upperhand here. He *will* counter your offer.
4) Once you get into a price range that makes you feel comfortable, you can go for it. Sometimes a few dollars here and there aren't worth more effort. But be prepared to walk away if you don't find a middle ground.
5) Don't feel guilty. Bargaining is custom and profits are being made.
6) And don't worry if the the deal you made is not epic. Enjoy your new souvenir!
Rule #4 – You don't have to see it all.
The souks seem endless in Marrakech and you don't need to feel pressured to wander down every alleyway. I didn't get to see everything I wanted to see and take all the photos I wanted to take and we walked the medina for-EVER. There is more to Marrakech than the shops, so make sure you save time to see places like the Saadian Tombs and Majorelle Gardens as well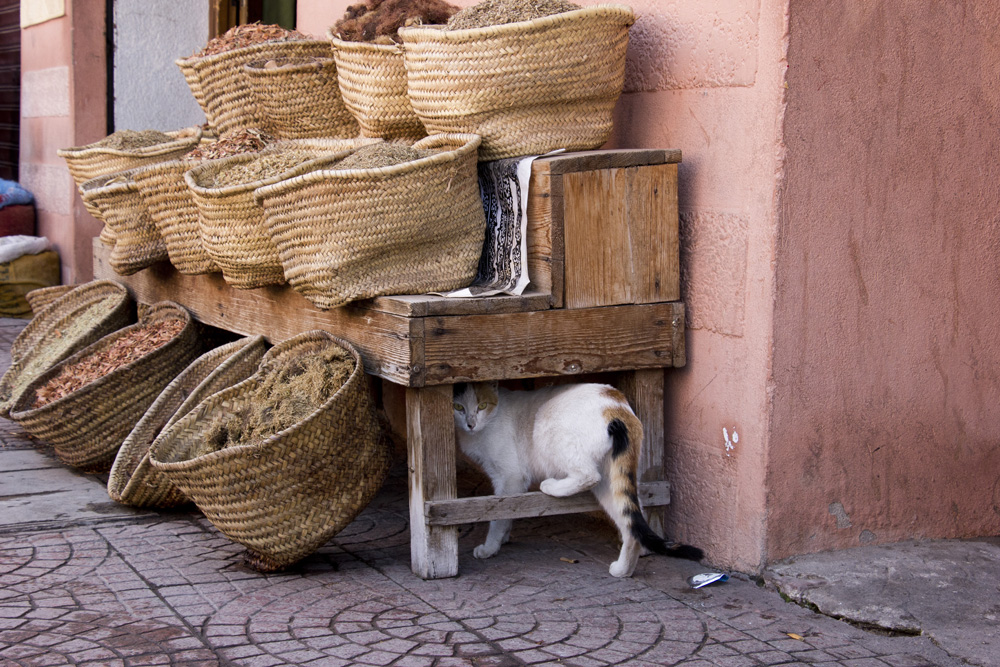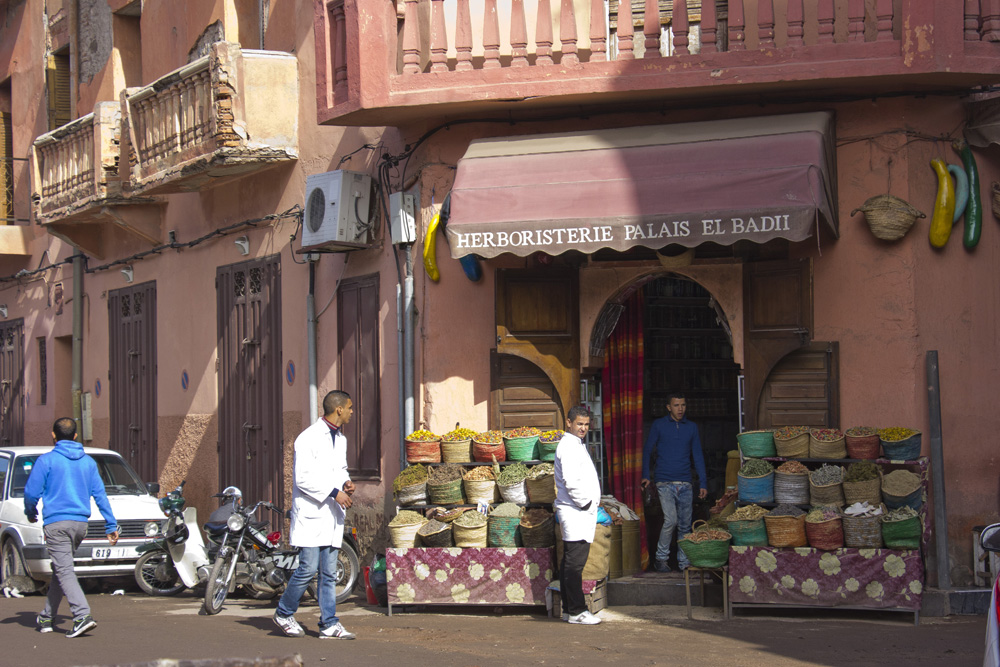 Happy Shopping!
---
Check it out: TravelShus' Interactive Guide to Marrakech
---