On a rainy day in Paris…visit a museum.
There are so many museums in Paris, you are bound to find a few that fit your specific taste or mood. Some are in the city center, some border on the suburbs. Some are rich in history, some are avant garde and modern.
Out of all the museums in Paris, my two favorites are The Louvre and the Musee D'orsay. Two classic Parisian museums. And in addition to being two of the most famous museums in Paris that house some of the most famous art in the world, they are also entirely inside. Rainy day perfection.
---
OFF SEASON TRAVEL TIP: There are still long lines to get into both museums in the winter. Luckily, you can purchase tickets online in advance and skip the lines. Do this. Seriously. It will save you a lot of time and a lot of time spent standing in the rain/cold/snow.
---
THE LOUVRE
The Louvre is as traditional as you get for European art museums, built in a former royal palace that was once the seat of French government. A non-historical very-modern pyramid, designed by I. M. Pei, serves as the main entrance and offers stark contrast to the traditional palace around it. You'll need a good amount of time to see all of the Louvre, but if you just want to hit the highlights, you could do it in 2 hours or so. Obviously the big draw here is Da Vinci's Mona Lisa. Personally, I enjoyed people watching in all the grand halls and open spaces more than the art itself.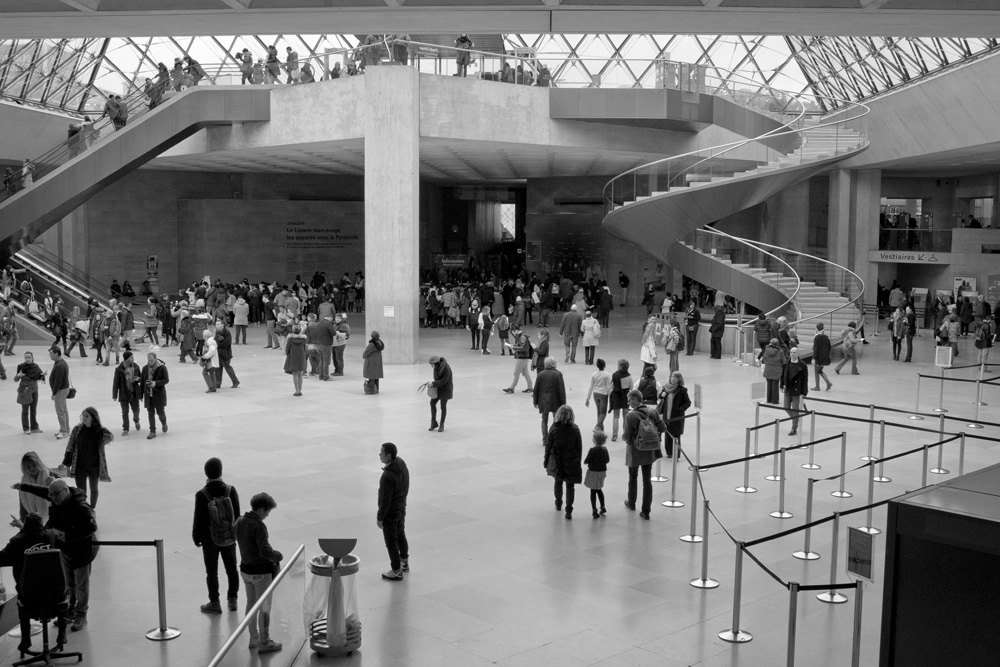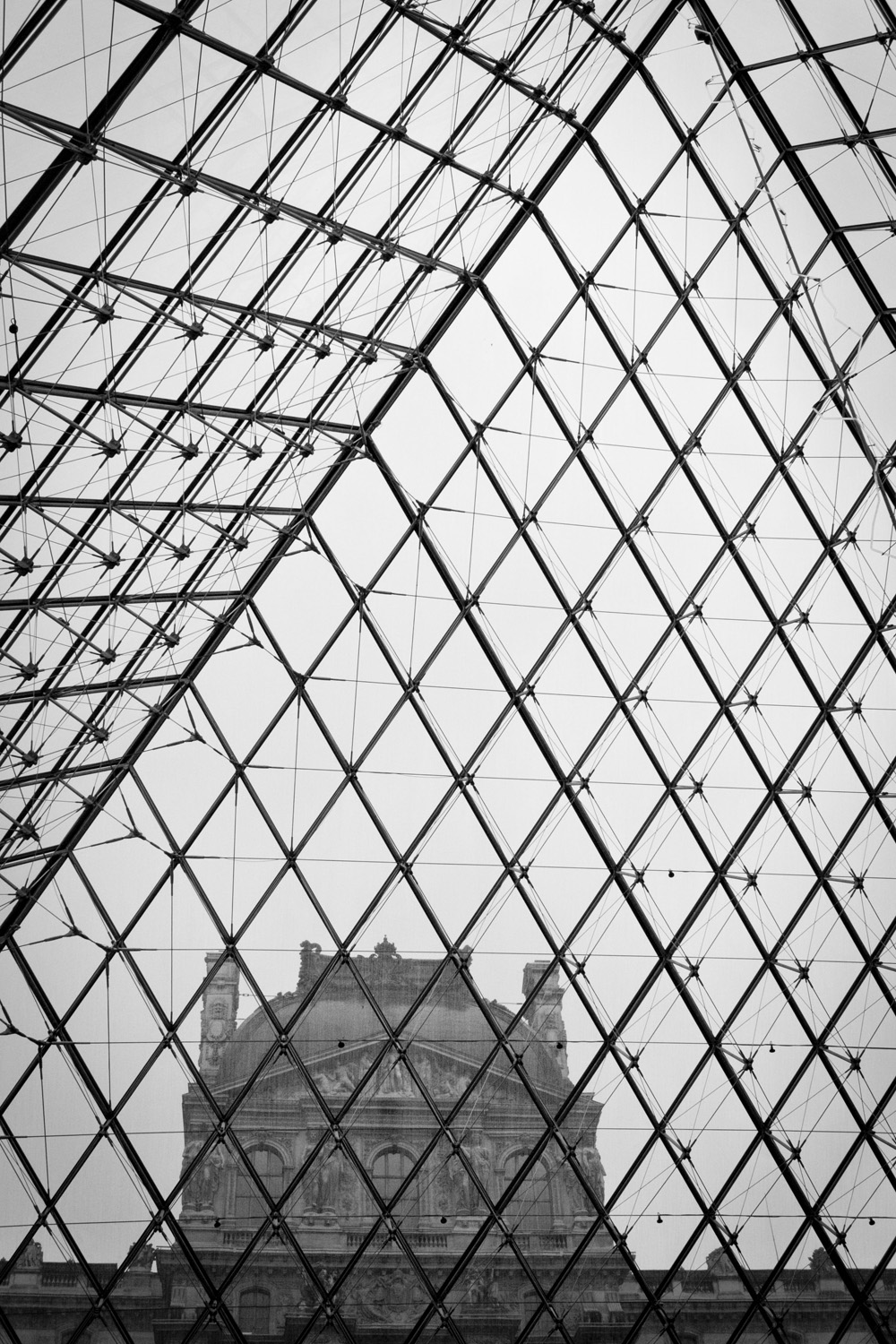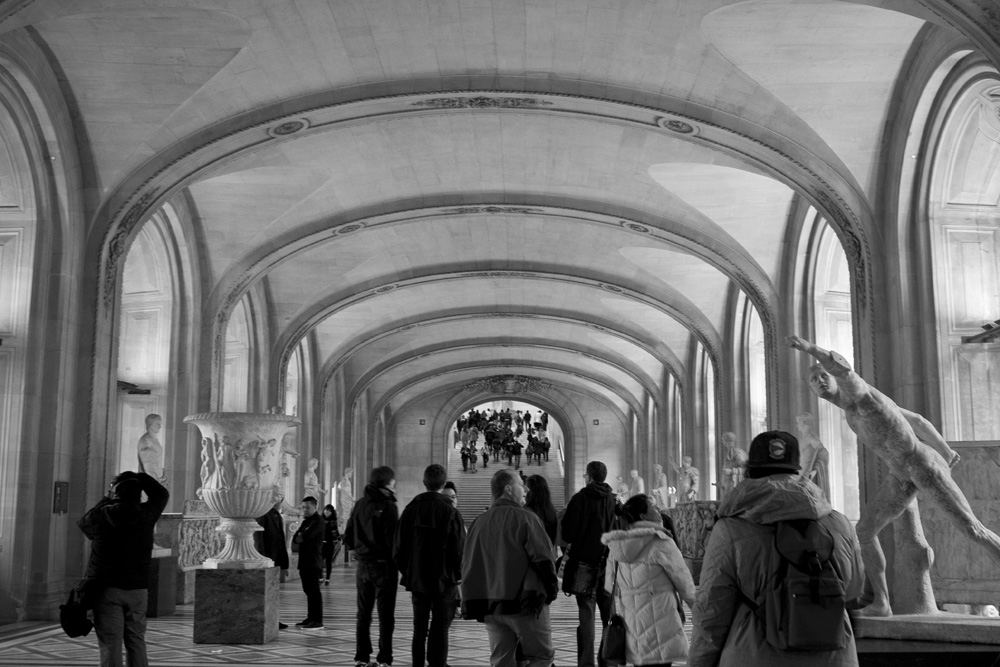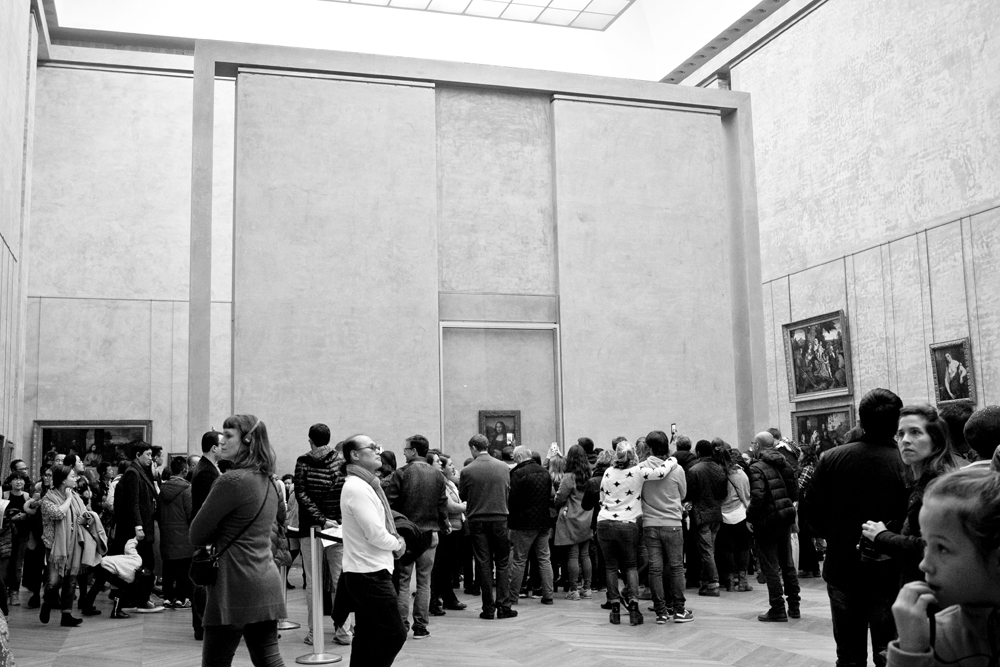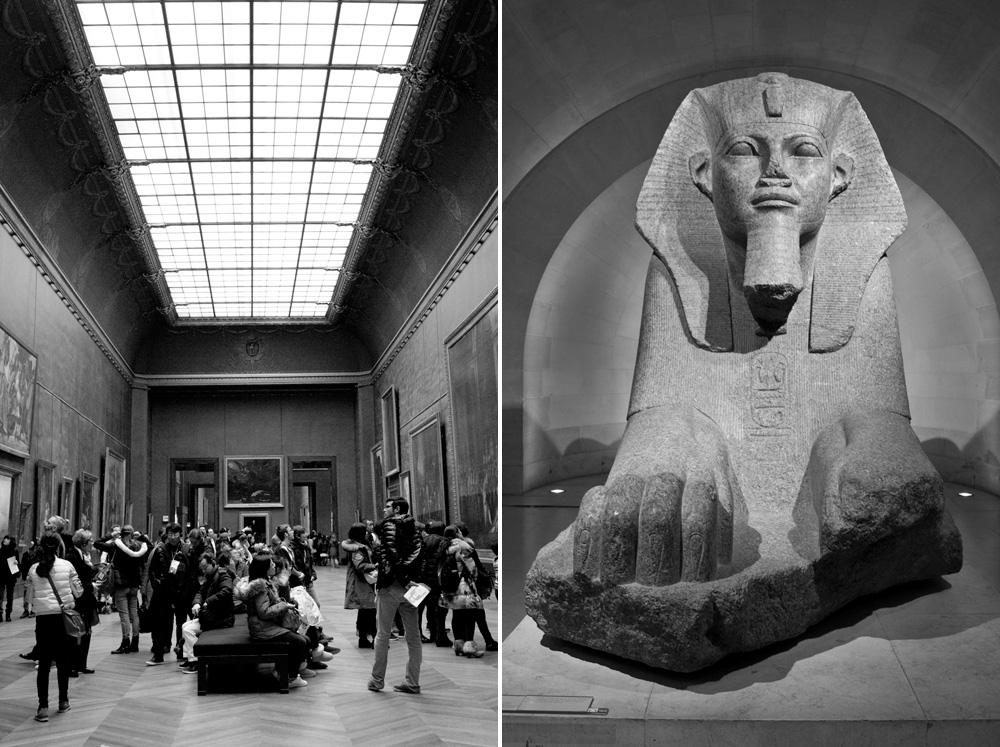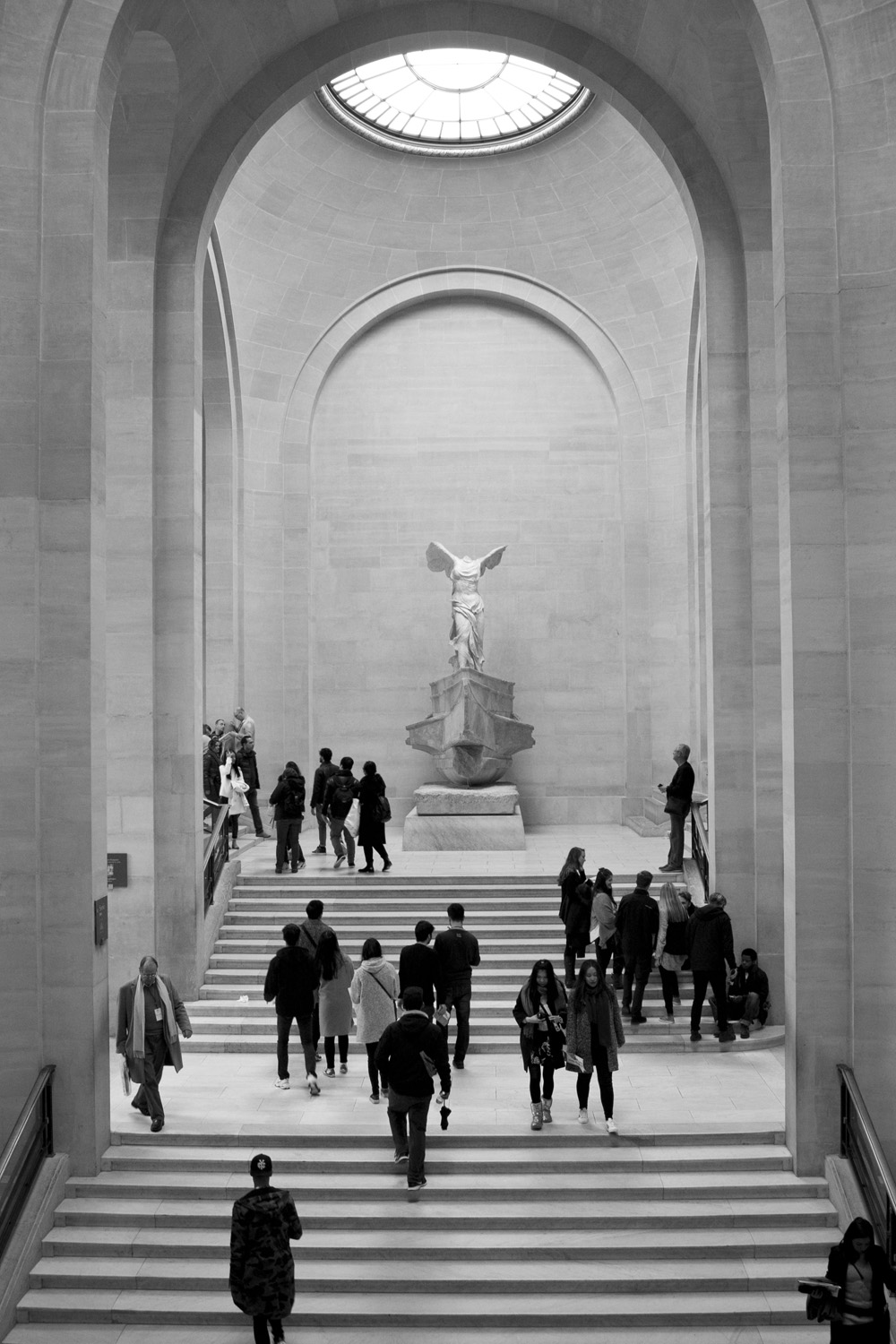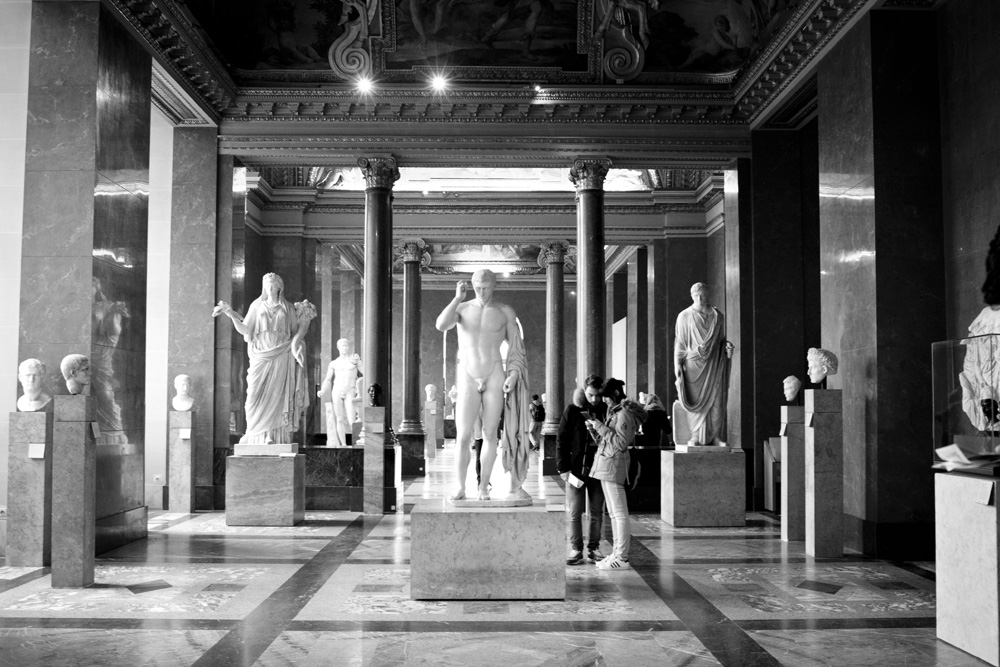 MUSEE D'ORSAY
The Musee D'orsay is a whole other thing. It is housed in the old Orsay train station, built in 1900. The art inside is from 1848 – 1914, so it is much more modern than the Louvre. You'll see Van Gogh and Renoir, Monet and Manet. Degas, Cezanne, Gauguin, Toulouse-Lautrec…. too many to name. Though this period of art is much more my style than the art at the Louvre, the building still stole the show. The main terminal was cavernous and proud and the famous clocktower windows were lit up in a mysterious stormy light. The views out across the Seine were moody and serene.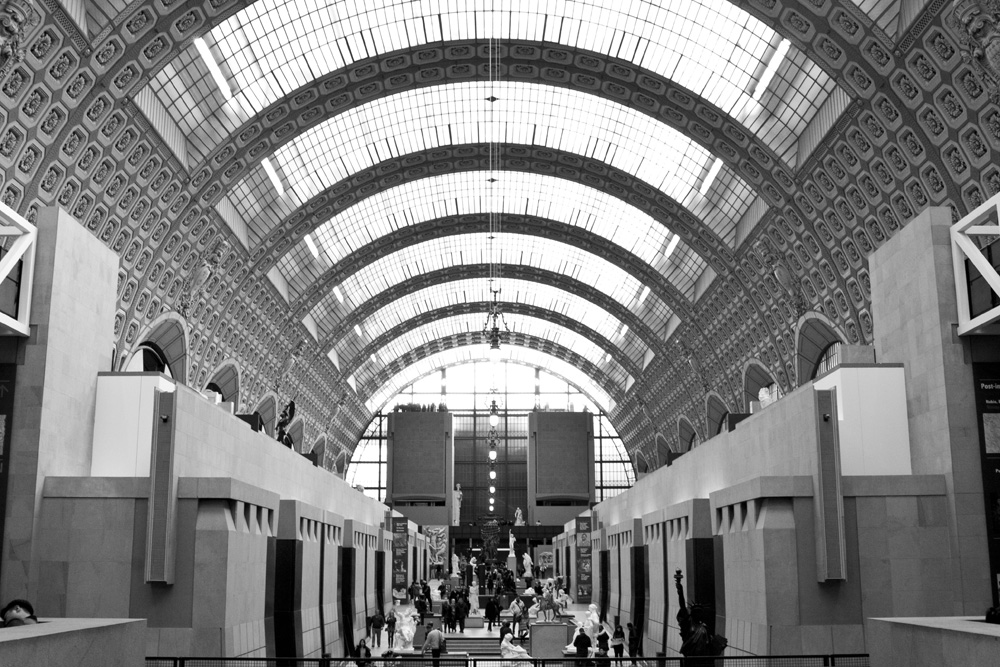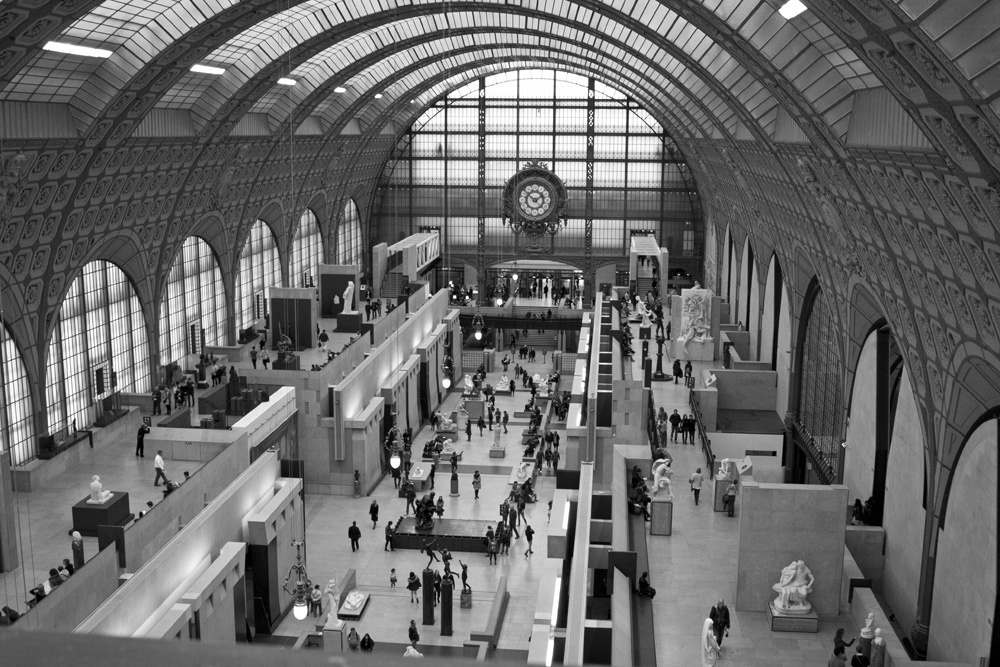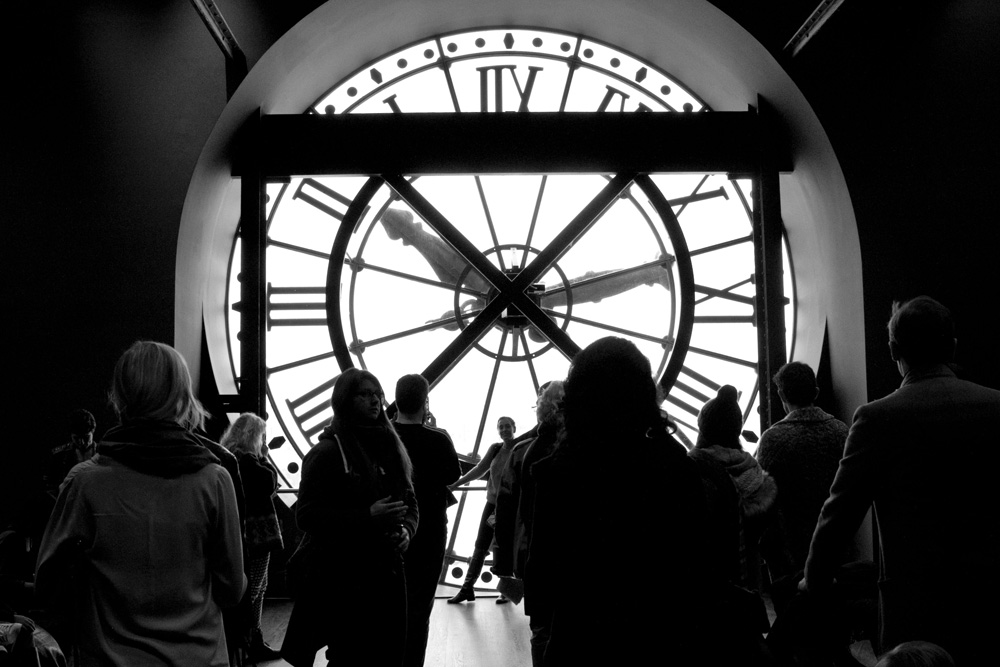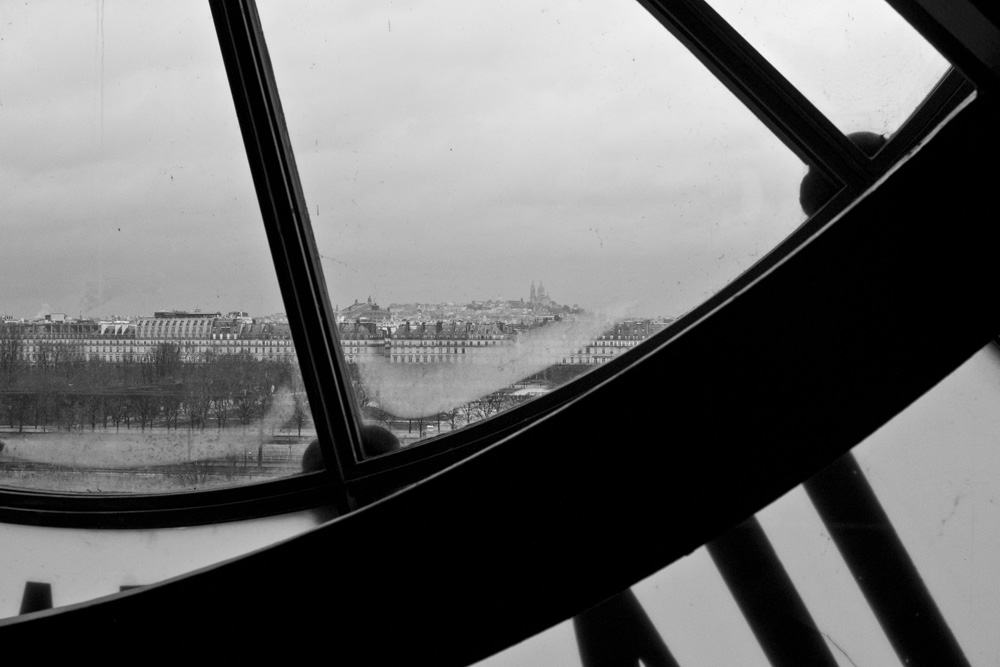 The view of Paris from inside these museums is just as important as the views around the city. They cannot be missed.
–
Ok, so maybe just ONE photo from the outside (and in color)… and only because it showed me a side of Paris that helped keep it all in perspective.
Despite the grandeur and pomp and circumstance, Paris is still just a normal city with normal people trying to play fetch with their dogs. Albeit on the lawn in front one of the most well known art museums on earth.