Question of the day: Is visiting Paris in February a good idea?
"Paris is always a good idea," says Audrey Hepburn in the 1954 movie Sabrina.
Like New York, Paris never sleeps and is romanticized as being wonderful in all seasons. Sometimes you wear a big puffy coat and let the pretty little Parisian snowflakes land on your eyelashes. Sometimes you frolic amongst the flowers in Tuileries gardens. Sometimes you lay out in the Parc du Champ de Mars in your fabulous sunglasses sipping an equally fabulous rosé . So you see, there's always a way to enjoy Paris which means it's always a good idea.
But is it really? Is it ALWAYS a good idea??? Is Paris in the dead of winter a good idea? Who goes to Paris in February? Apparently I do. Remember, I am a serial off-season traveler and am seemingly unable to plan trips in ideal visiting season.
I also did it because Delta was running an AMAZING sale on nonstop flights from New York and we needed a BREAK (all caps!!!) from babyland. (Which is another way of saying that we needed to get out of New York and be adults doing adult things for a few days.) Paris in the winter? Bring it on.
So what did we discover… Is it, as Audrey says, a good idea? Yes and No. Allow me to explain.
YES: Big cities are easy to explore in bad weather. 
There is a lot of cool stuff inside. For example, the art at the Louvre is INDOORS. Same thing with the D'orsay and the Pompidou and the Rodin Museum and the Picasso Museum, etc.
Also, they have underground trains you guys.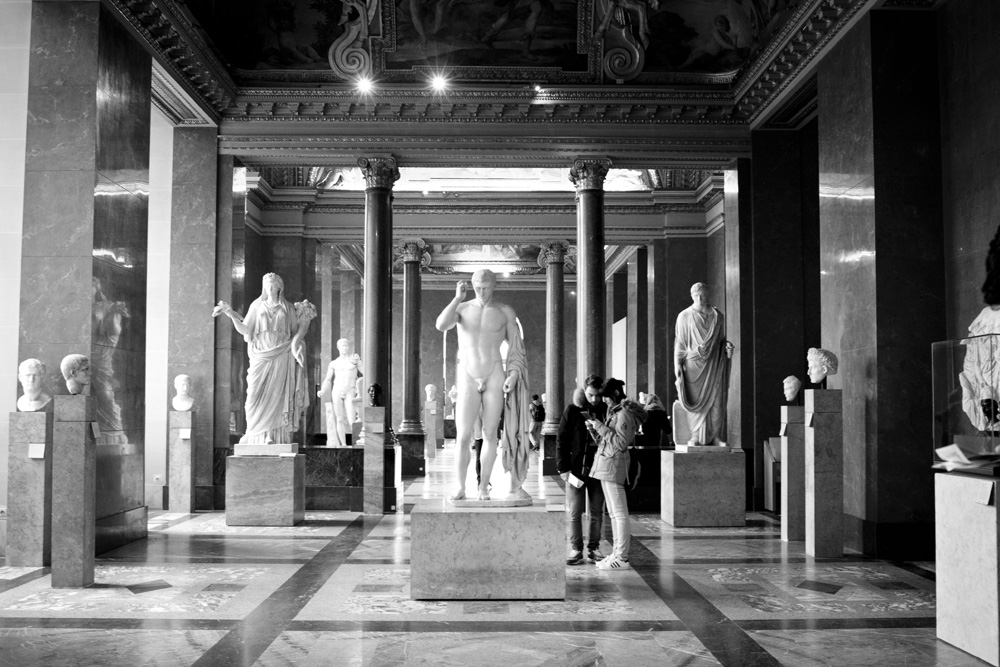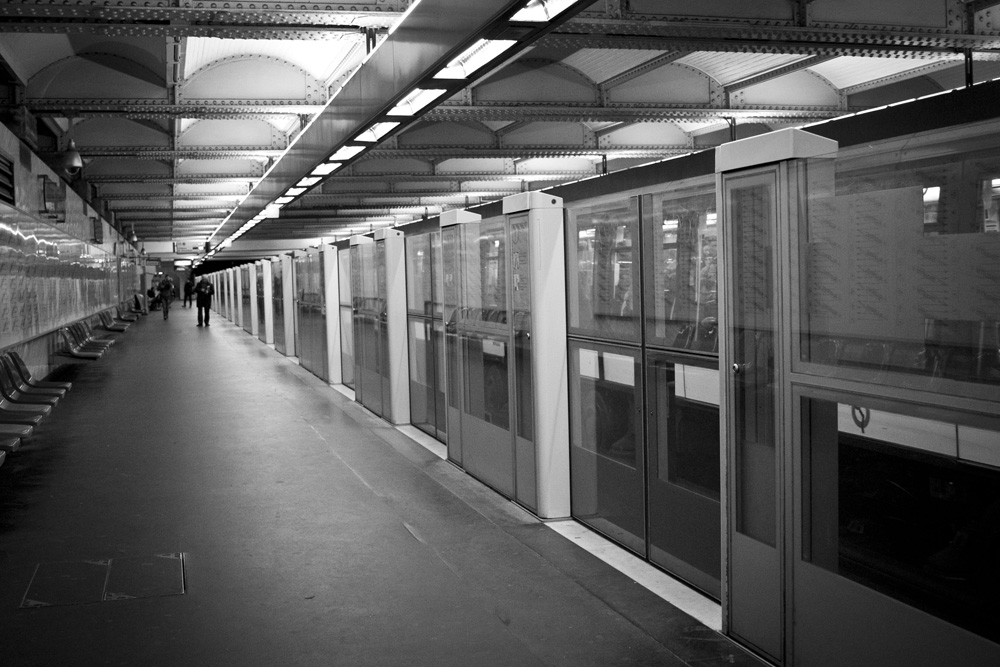 NO: It's Winter, are you crazy?? That means cold, wind, rain, snow, hail, sleet, etc. Good luck with that.
Sure, it will be cold, but that's what coats, hats, and scarves are for. And I truly believe that a crisp winter day can be much nicer than a gross sticky-hot summer day. There is a high likelihood that it will snow or rain or just be gray all day long in February unfortunately.  But Paris is deliciously moody under the clouds so don't forget your camera.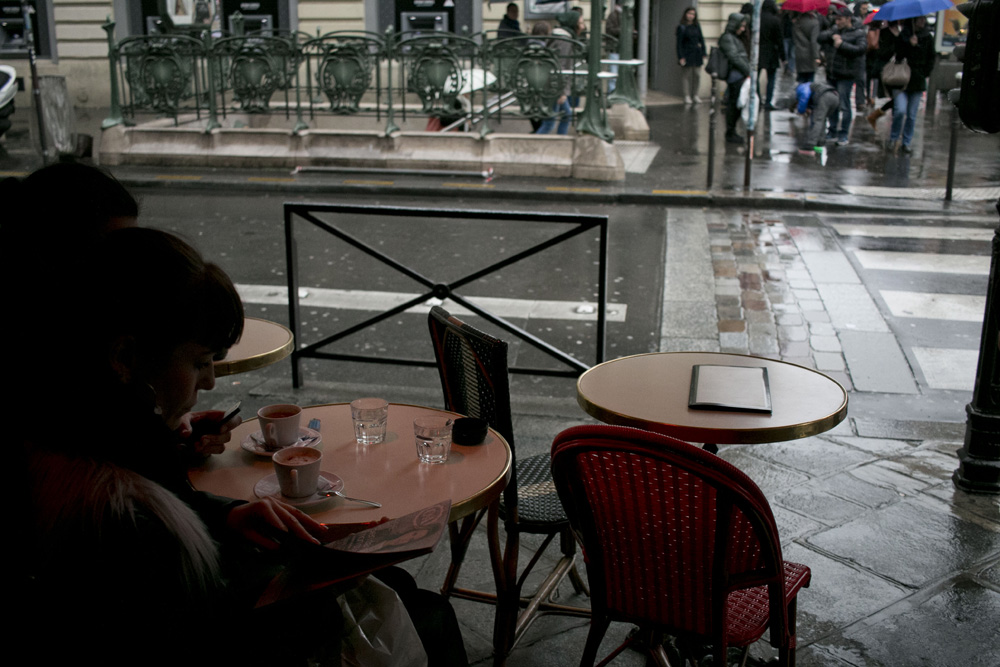 YES: The Sales! And I mean sales on both travel and shopping.
January and February are within Paris' low tourist season, so flights and hotels are often on sale. Like I mentioned above, the reason we even went to Paris is because Delta had a ridiculous sale on fares from NYC to Paris. It was about a quarter of the amount I would have spent for the same flight in May or June.
---
OFF SEASON TRAVEL TIP: Paris is one of those destinations that doesn't really have a true off-season. There is low-ish season (winter), peak season (autumn and spring) and super-duper insane peak season (the summer). So don't expect zero tourists, just less of them.
---
January and February are also Paris' sale season. Twice a year, Parisians collectively lose their minds shopping the season-ending sales to the tune of up to 70% off at department stores, boutiques, and even the big designer shops. Everyone has to make room for next seasons' stock. So bring your credit cards and pack light. (What did I buy? Uh, scarves of course. Four of them. Yes, Four scarves. On a five day trip. I know I have a problem….)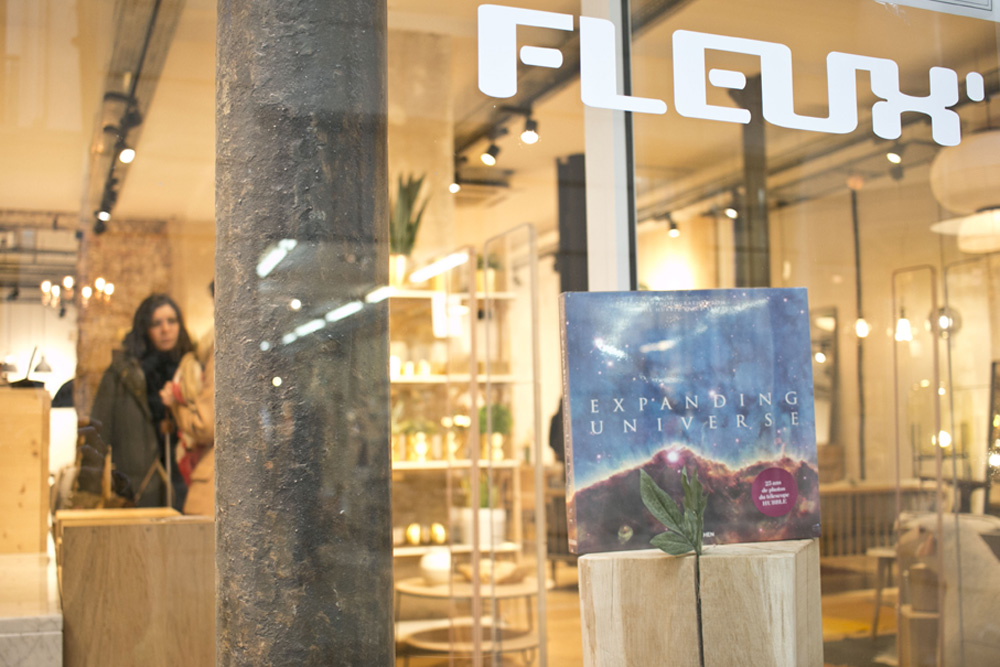 NO: The trees are bare and the plants are hibernating. It's all so very very…. gray.
Bare branches make me sad. So does perpetual grayness. New York is like this too in the winter and I hate it. LE SIGH.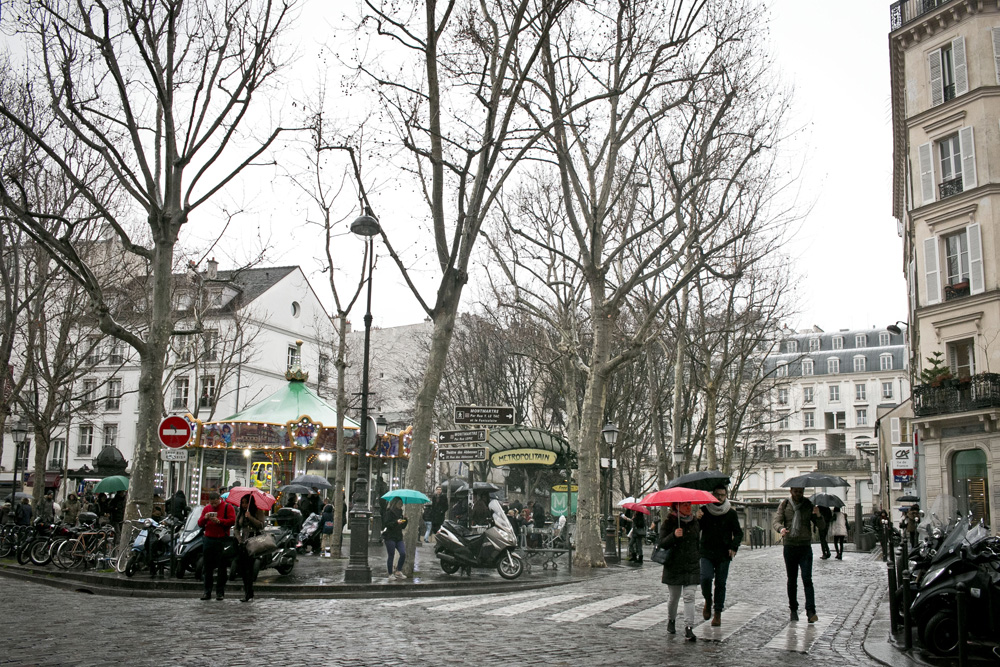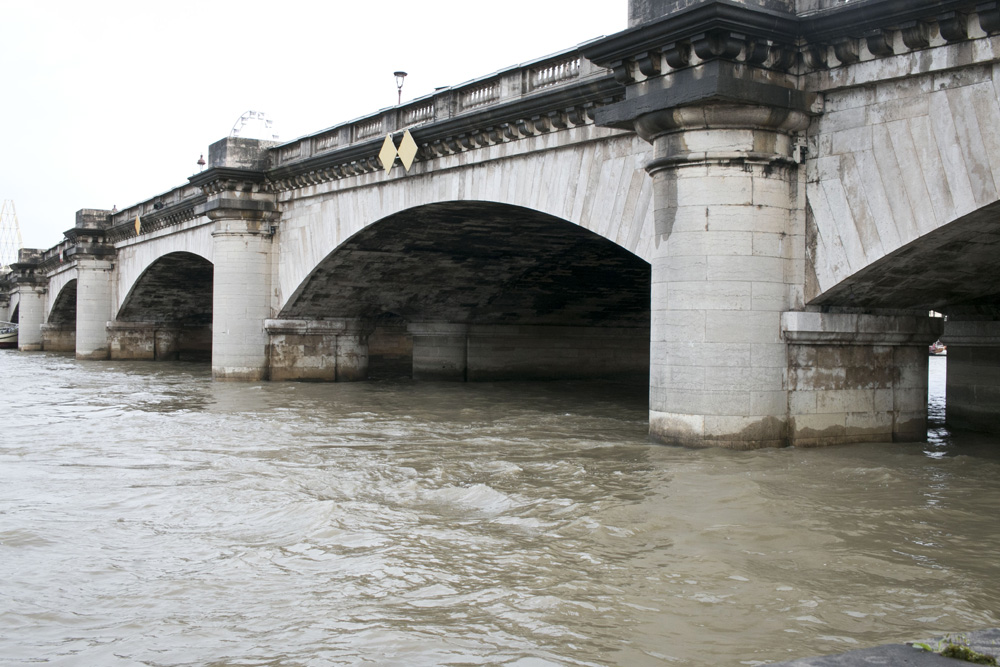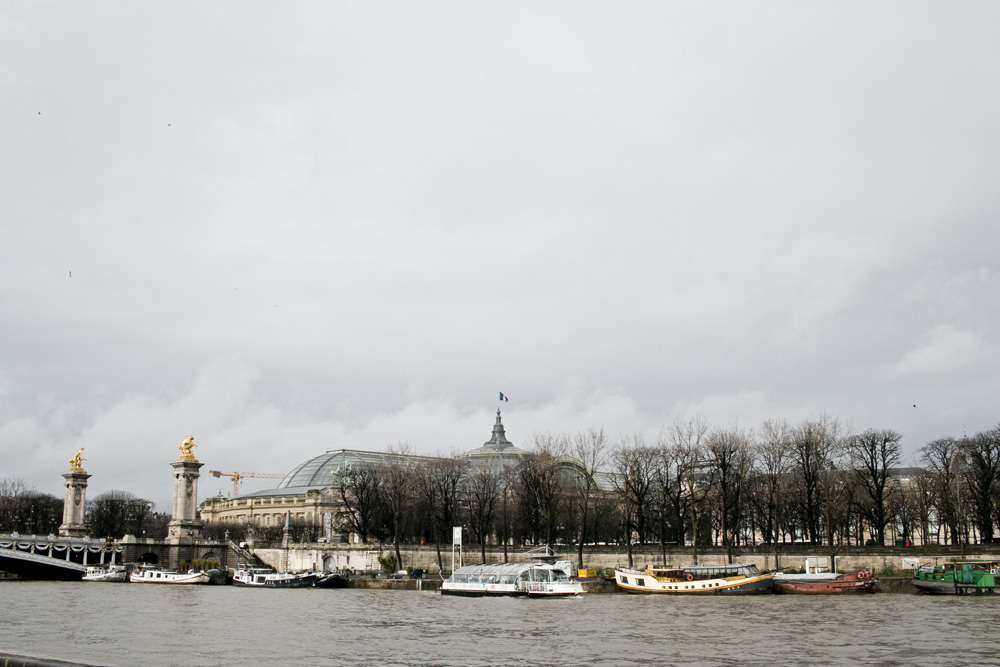 YES: Eating is always in season.
The dishes may change from month to month based on what's growing, but you will always eat fantastic things in Paris. ALWAYS. Your stomach does not care if it is February or July. Just eat and you will be happy.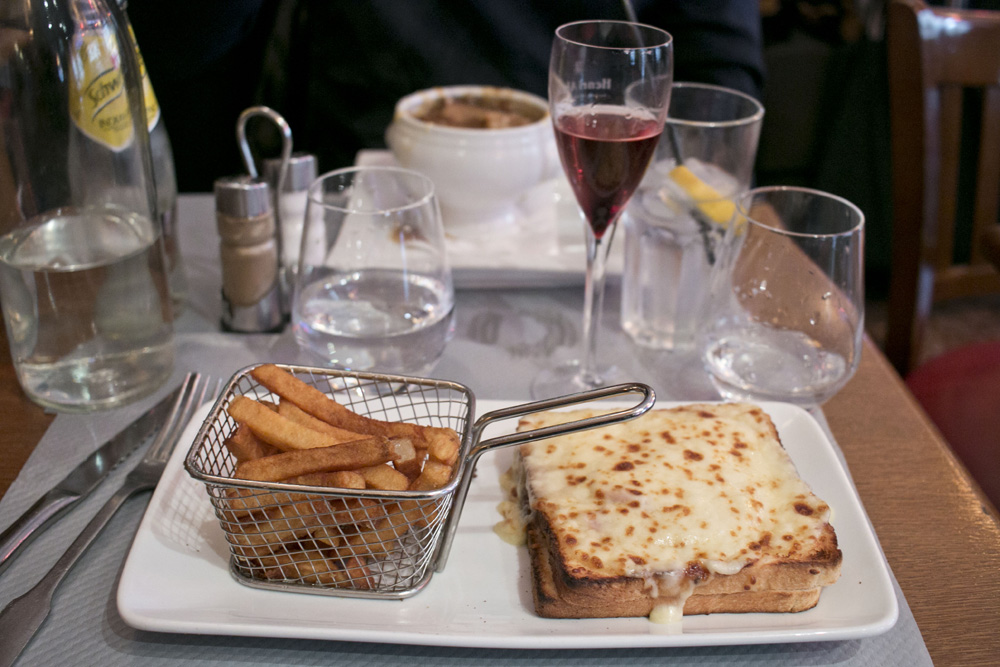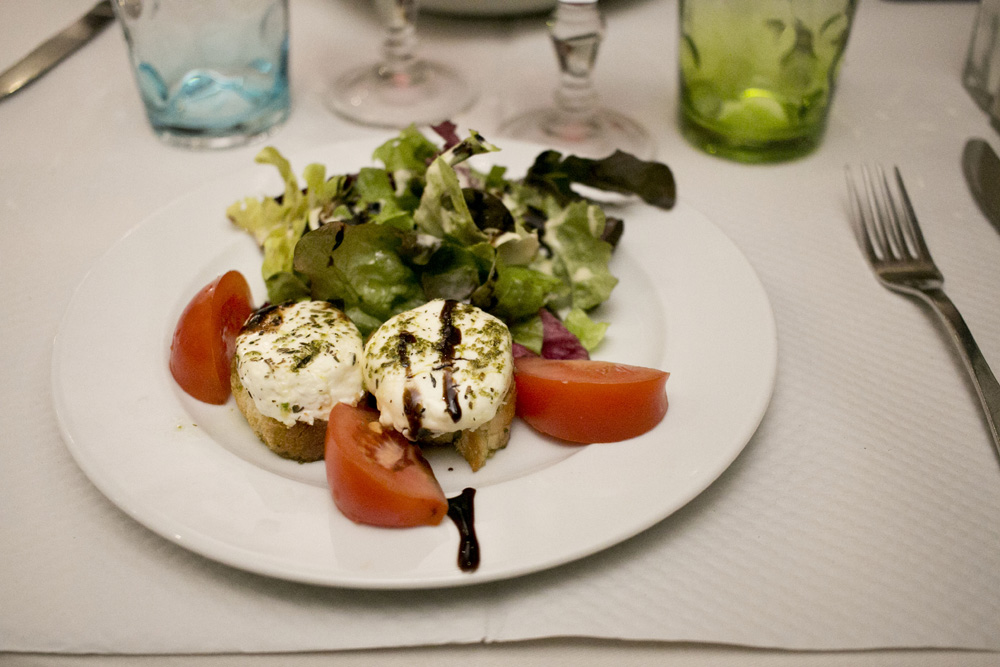 NO: Eating al fresco in February is not the best.
When I imagine sitting outside at a cafe in Paris, I see myself sipping a cafe au lait in the sunshine as I watch the city go by. I did not, however, imagine that I would be wearing a big puffy down coat, a scarf that covers essentially my entire face, and finger gloves to keep the hands from freezing off. But people do it in Paris, and they do look content. I prefer to eat al fresco when it's warm outside, but that's just me.
 
YES: Audrey Hepburn said so.
Well she did.
And I think she's right.
Paris is always a good idea, so long as you know what to expect and you plan accordingly.