As a California native, the flavors of the southwest and of Mexico are among my favorites. Toast is most certainly my #1 most beloved food, but the warmth of smoked chile, the coolness of crema, and the freshness of cilantro are the flavors that inspire me most.
Southwestern food and Mexican food, however, are two different things. And that's if you group all of the local and regional cuisines in Mexico and the Southwest together in two buckets, which is terrible. I'm sorry. But purely speaking generally, Southwestern food is a somewhat of a mix of Native American cuisines and Mexican cuisines.
If you are curious about Native American cuisine, the Kai Restaurant at the Sheraton Wild Horse Pass does a fantastic job of staying true to the flavors and methods of the Pima people (native to the Phoenix area) but in an elegant restaurant environment.
If you are interested in some amazing southwestern dishes, beware of the deliciousness to come in this post. These meals were too pretty to forget.
Huevos Rancheros
This skillet of smoky red sauce, refried beans, and fried eggs was the best way to wake up at the Camelback Inn in Scottsdale, Arizona.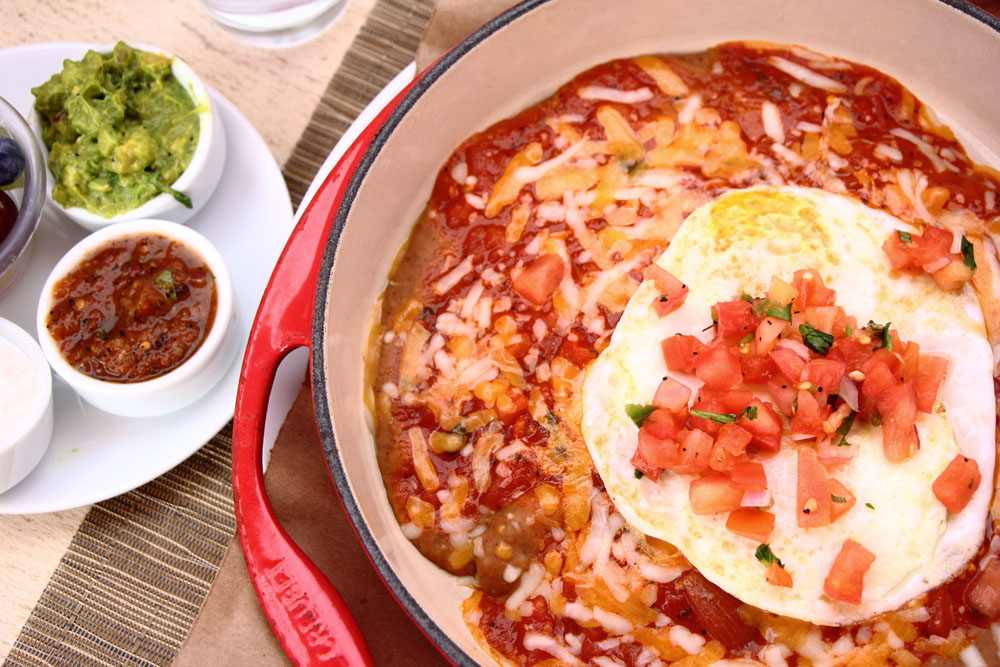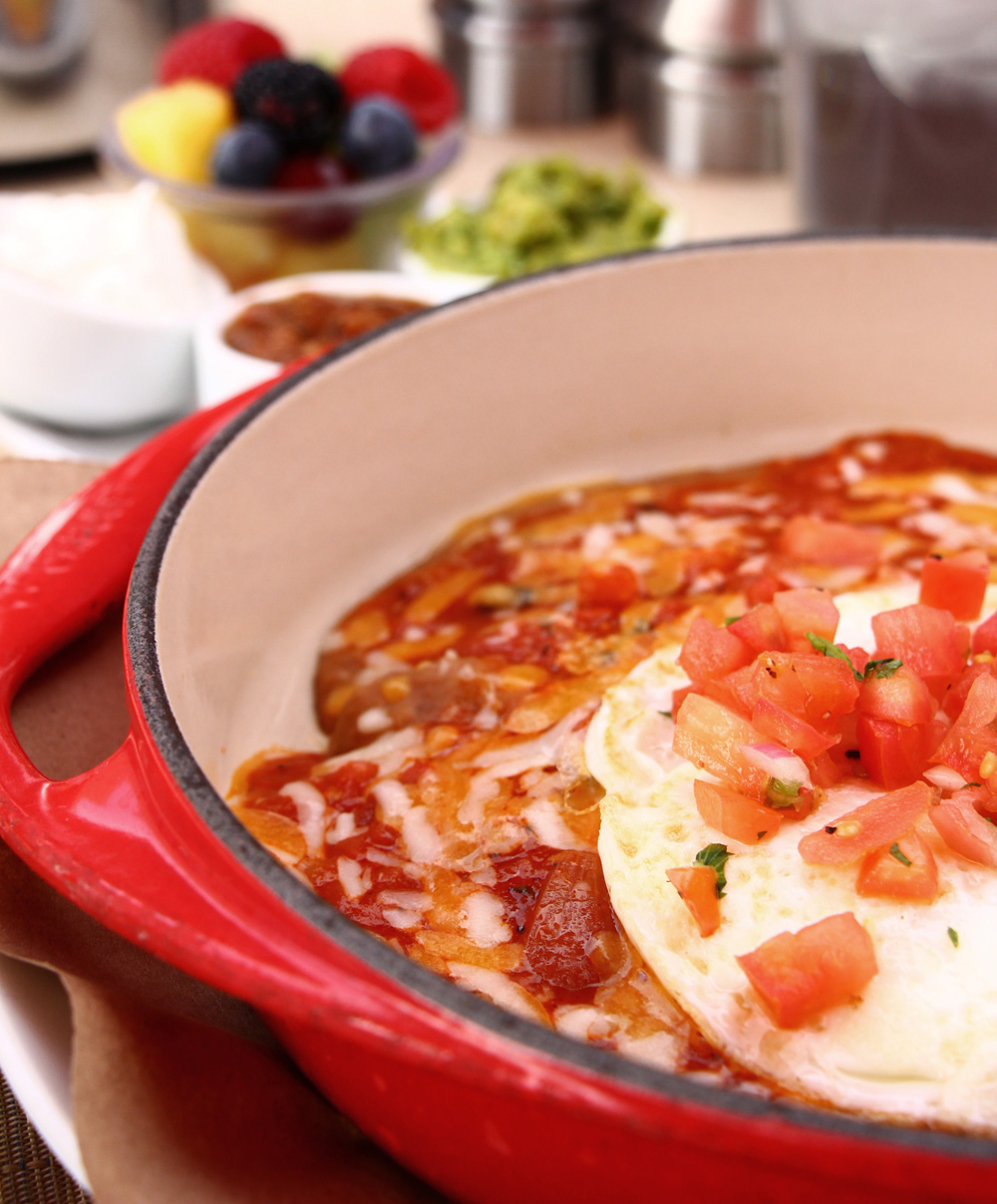 Breakfast
Since I couldn't indulge in the enormous red skillet every morning, I went for tortas and fruit emapanadas as well. Even a little morning Horchata. (which has many different roots, but is common all over Latin America) Since its laden with almonds, I would only drink this when traveling without Matt.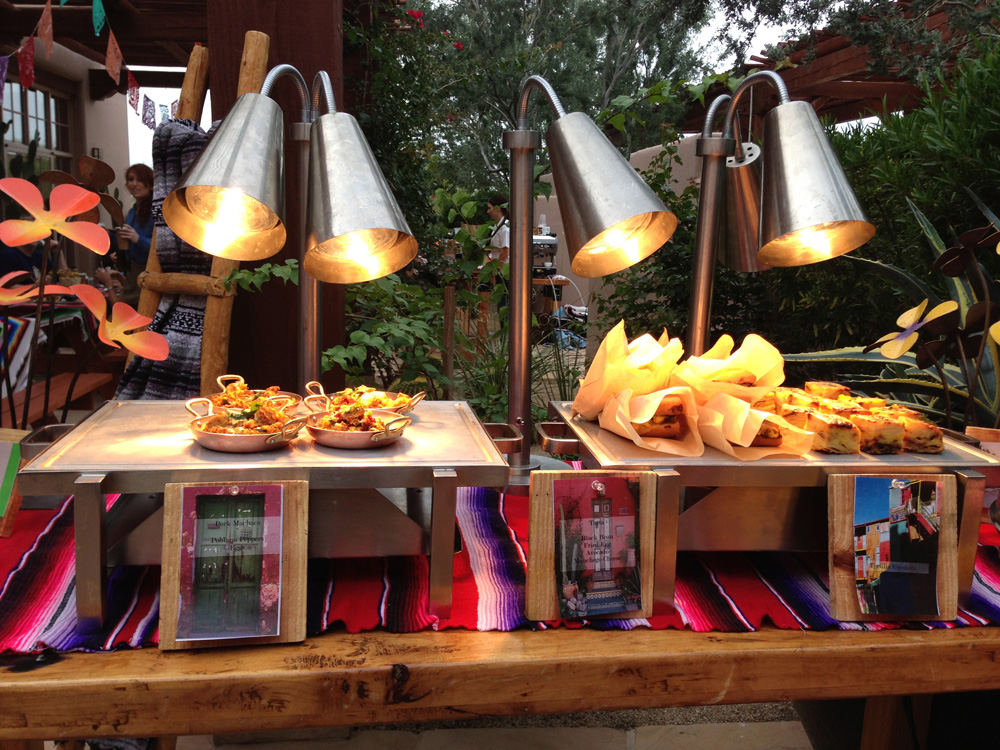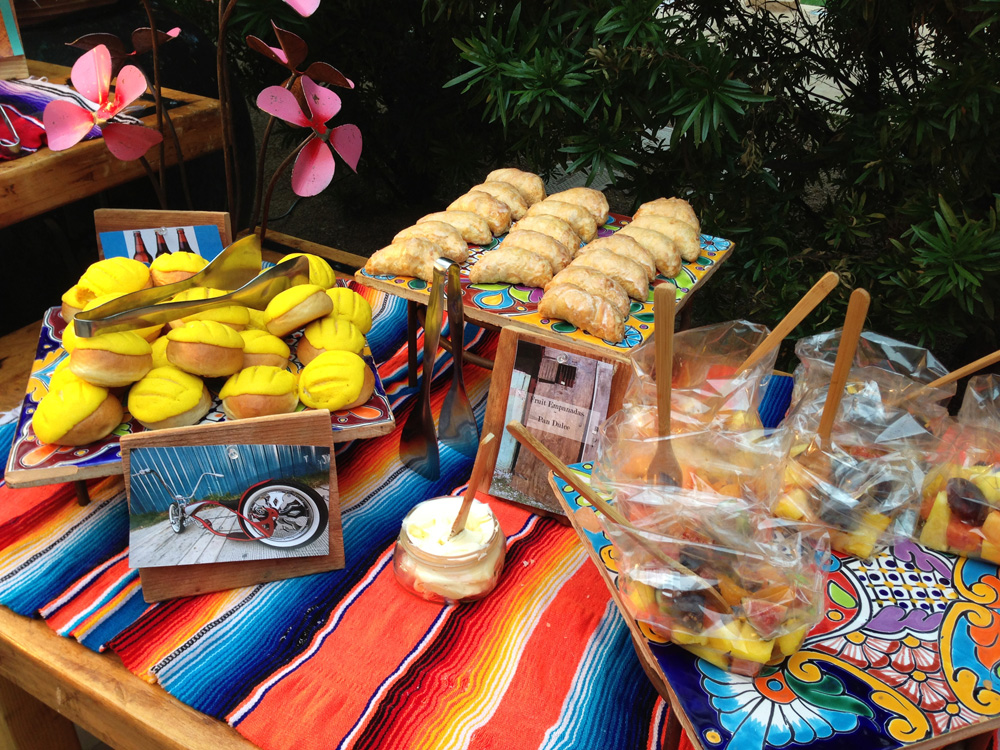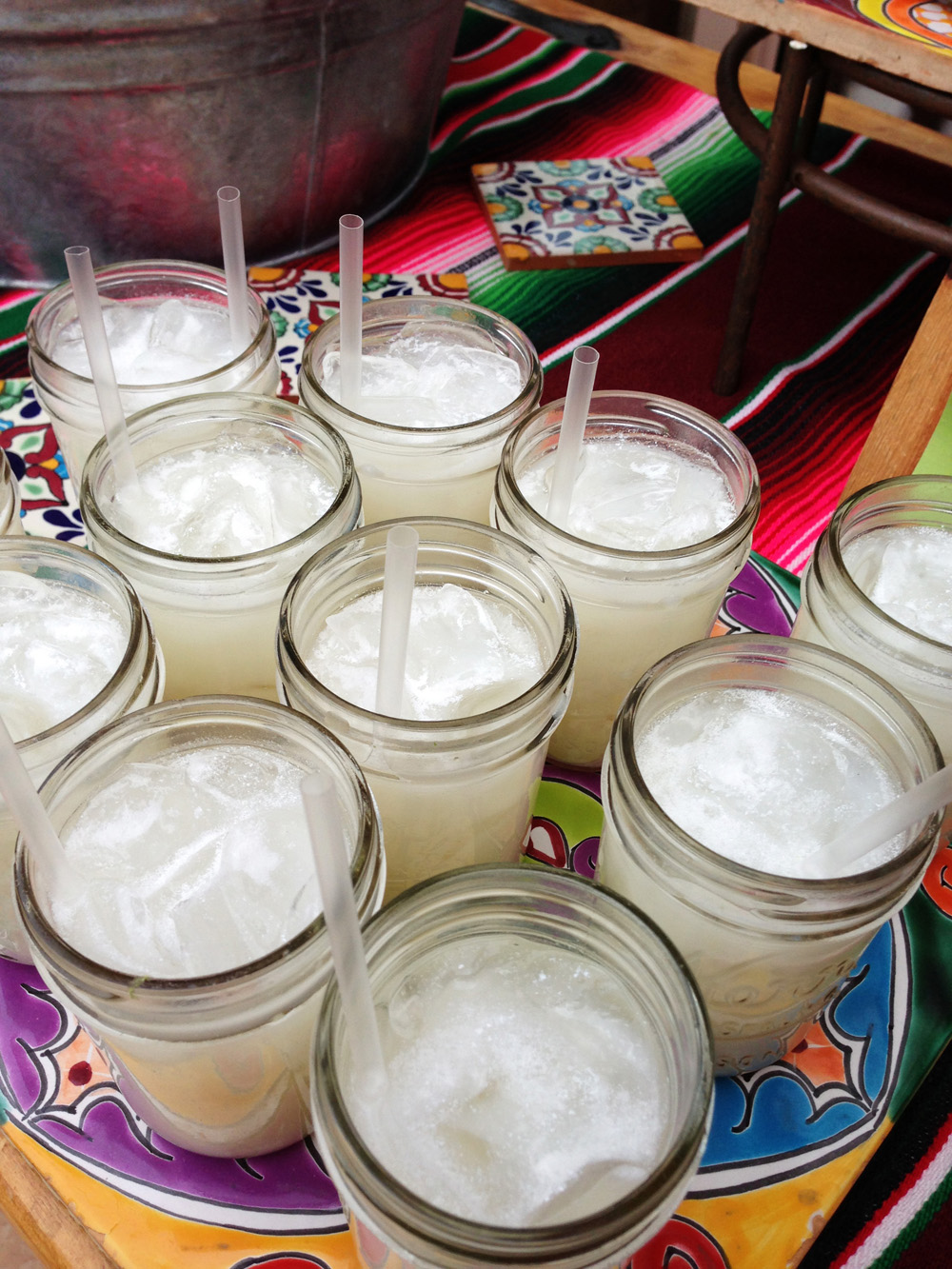 Tacos
Oh please tacos, try to make me resist you. It's not going to happen. So I had not one, but three amazing taco feasts.
Taco #1: Blanco Tacos + Tequila's slow cooked BBQ pork with Roasted corn & tomato slaw, pickled onions, sour cream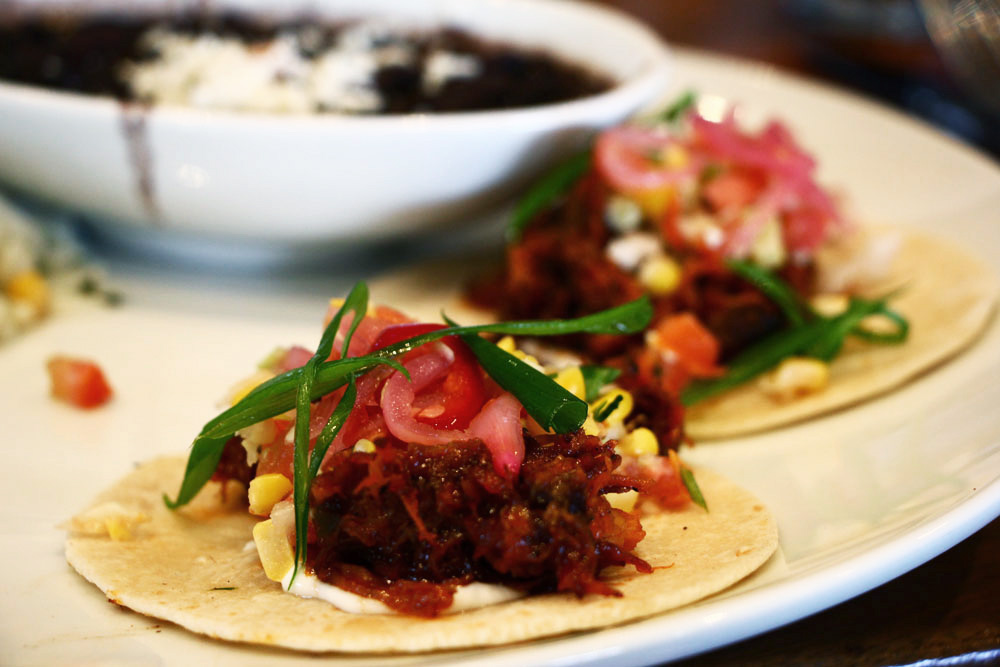 Taco #2: Blanco Tacos + Tequila's Grilled Fish with Fresh avocado & pico de gallo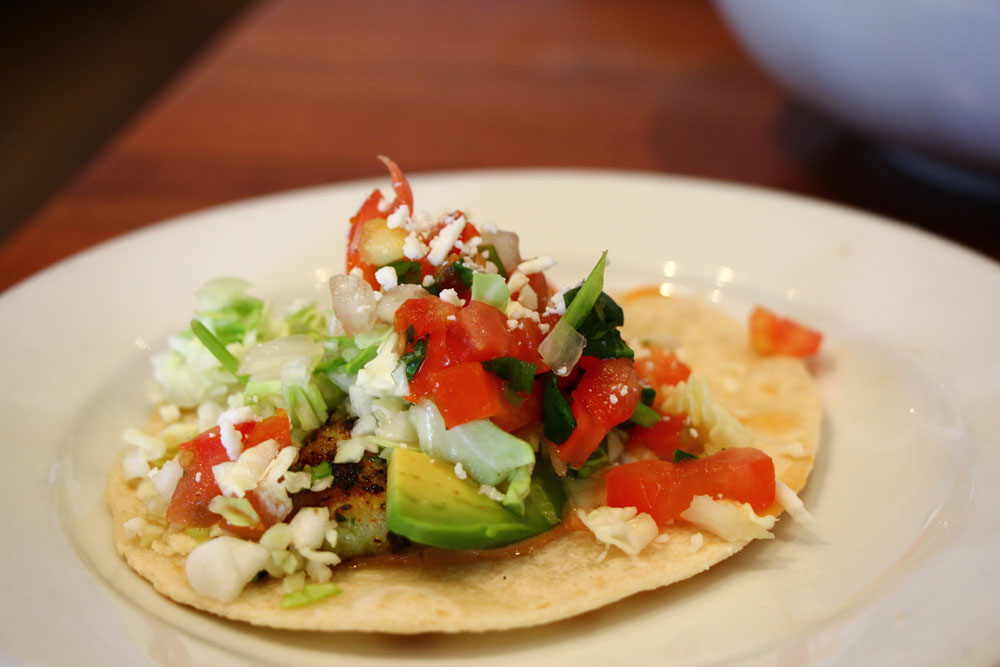 Taco #3: Ko'Sin (at Wild Horse Pass) grilled fish tacos with shredded lettuce, beans, goat cheese, and avocado corn relish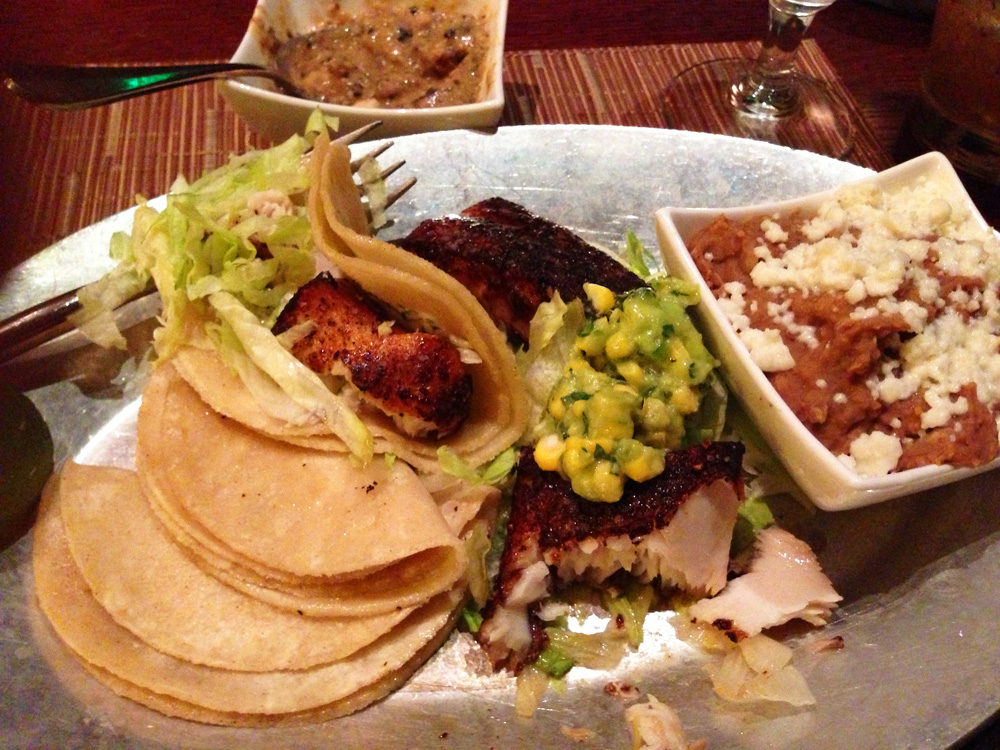 Chips, Salsa, and Guacamole
The three musketeers.