For months, Matt and I discussed where our first post-trip trip would be. We talked about taking advantage of our young legs and doing either Macchu Picchu or Kilimanjaro. We talked about going somewhere completely off the easy US travel path like Sri Lanka or Ghana. We talked about finding a lounge chair on a Caribbean beach and taking a 6-day nap with umbrella'd cocktails by our sides. We talked about just doing the year all over again. Turns out, after 10 months of traveling and 7 months of trying to fit back in to society, a raging adventurous trip like I had been pushing for wasn't gonna happen right away. There are these things called vacation days and you kinda have to budget them out if you wanna have more than one trip and/or a job when you get back.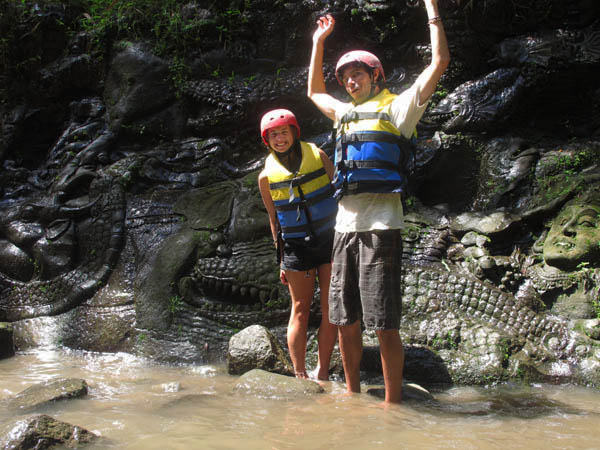 And this is how Puerto Rico came about. We have a 3 day weekend and Jetblue had a sale. Done and Done. After all the grand plans I had in my head of tramping through Kaudulla National Park photographing wild elephants, it seemed a lot calmer and a lot easier to enjoy some time on the beach with a 4 hour direct flight from JFK. To be honest, I dont know if I'm feeling the need to travel on another broken down fishing boat through the choppy Lombok straight just yet.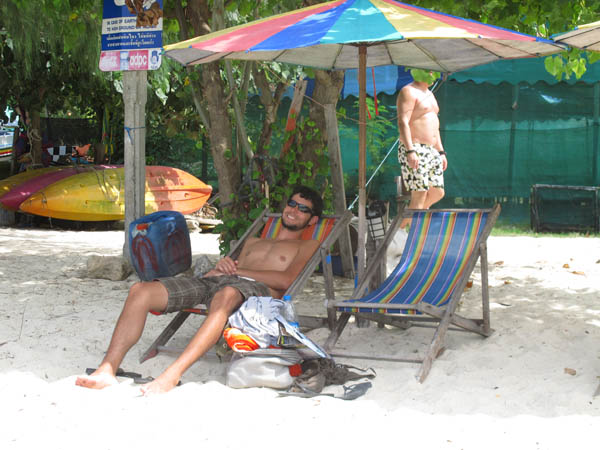 But who's to say a short close-to-home trip  needs to be any less adventurous then flying 10,000 miles away? Granted, the location you choose for your trip absolutely dictates how "Adventurous" one can get, but who's to say what being adventurous actually means? One person's boring easily equals another person's wild fantasy or unappetizing hell.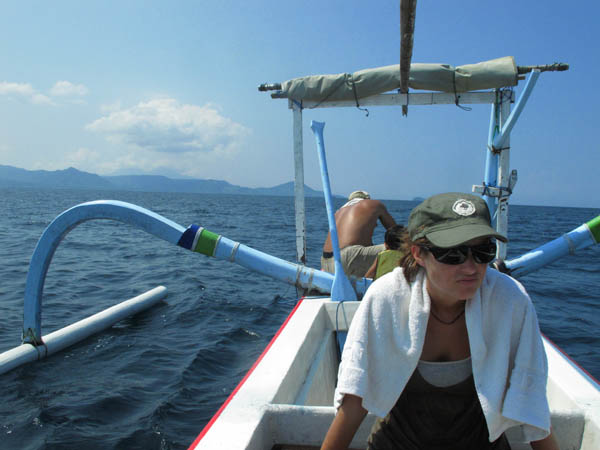 Example. The photographed water closet below. To many a backpacker, this is standard sight. No Floor. Barely any toilet paper left from the previous backpacker. (who shockingly didn't pilfer the rest of the roll all together) Its developed a nice off-white/yellow hue. Standard. To my mother, this is her personal hell. Terrifying, disgusting, a nightmare "adventure" to say the least. And that's just talking about going to pee. Nevermind the shower, which was a hose on the wall about 2 feet in front of the toilet. Also above a floor made of boulders. It depends on who you are if this actually feels adventurous. In reality, this was an adventure for me even though we encountered this amazing lavatory late in our trip when we had seen just about everything. In truth – the floor made of boulders creeped me out and reminded me of the Silence of the Lambs. Adventure in my book, hell for others.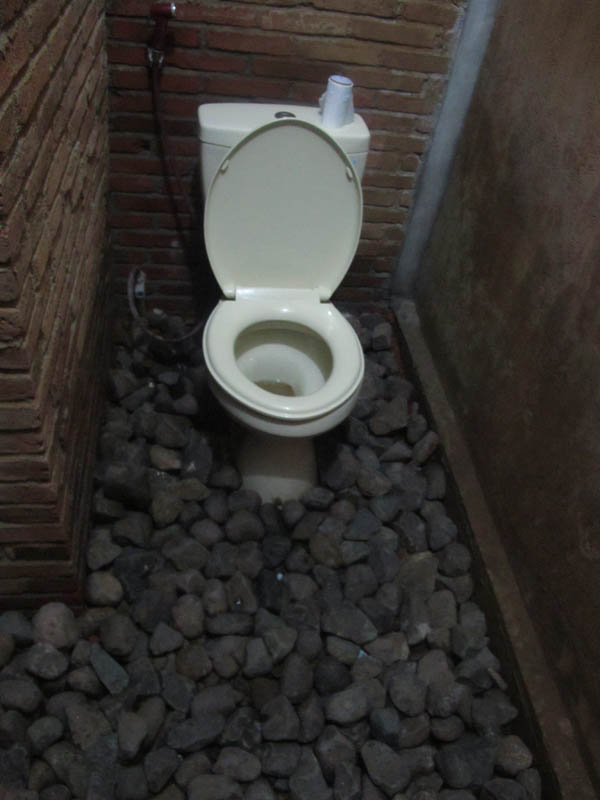 Another example – food. Matt, unfortunately, was unable to be adventurous in this respect due to his allergies, but I was able to adventure when I chose. To me, trying a mild Thai green curry, in the land of the spiciest pepper ever known to mankind, was an adventure. I'm not a fan of tons of spice and I'm also not a fan of stomach pain, so i kept myself to fairly standard fare. To some, this is the boring-est of the boring – to go to a country like Thailand and never try bugs. Or to Nepal and never try Yak. To each his own, but I found my personal adventures in spices to be quite satisfying.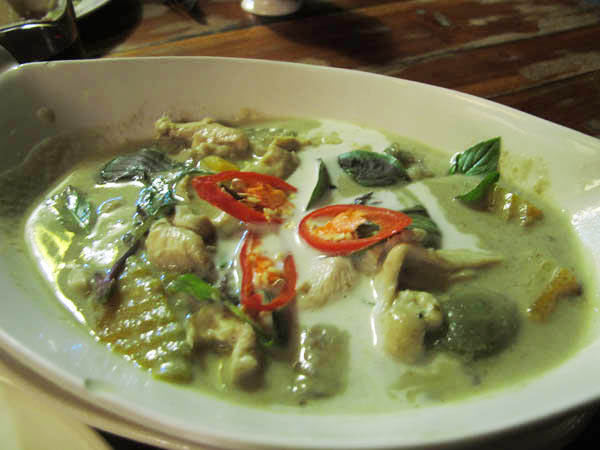 There were plenty of things on our big trip and on the smaller ones that could go either way on the adventure scale. So who's to say there wont be adventurous shenanigans in Puerto Rico. I don't want to plan anything since 3 days is still enough to get into some good and spontaneous high jinks, but I do hope to have some story about a ridiculous back alley salsa club or a trip to the pool bar involving lizards and a yardstick. One thing I can count on to not be an adventure is walking on the tile floor in the bathroom of the Intercontinental in San Juan.
Adventures exists in all climates in all ways:
Air adventure(Taupo, NZ):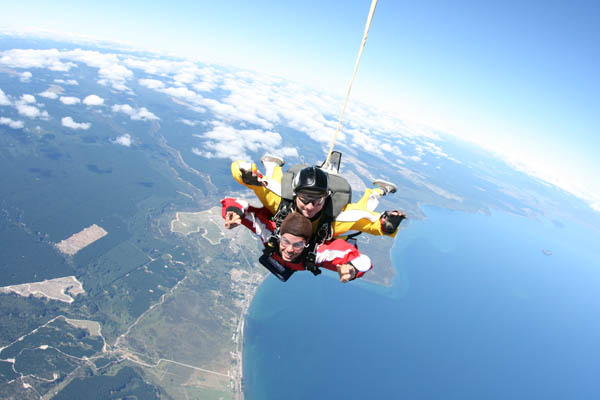 Forest adventure(Monteverde, Costa Rica):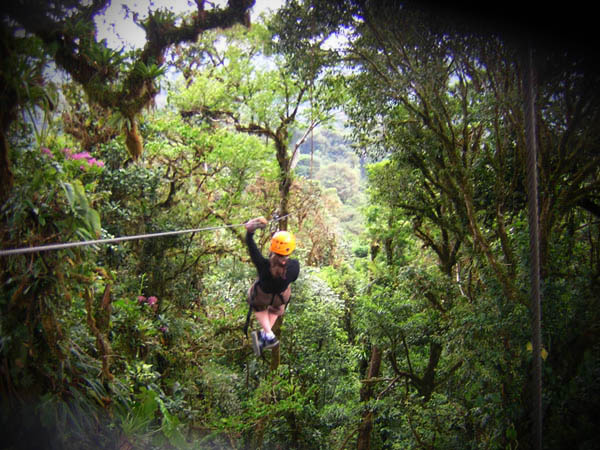 Perfectly Still Water Adventure(Maui, Hawaii):
Volcano Adventure(Volcan Pecaya, Guatemala):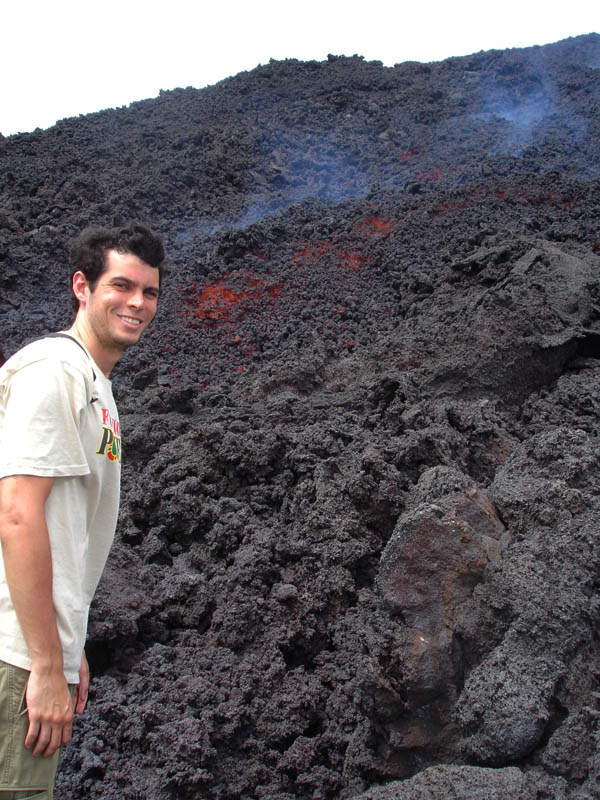 Snow Adventure(Cerro Catedral, Argentina):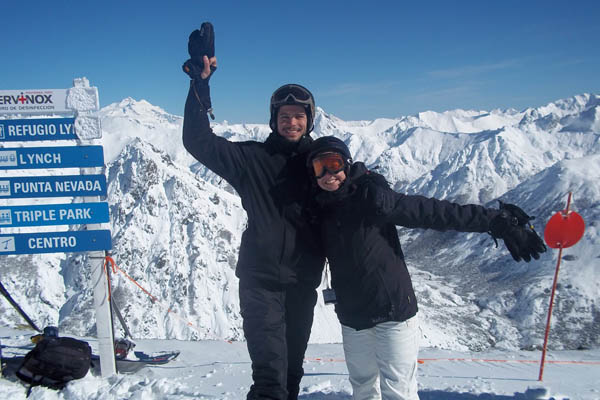 Laundry Adventure(Wellington, NZ):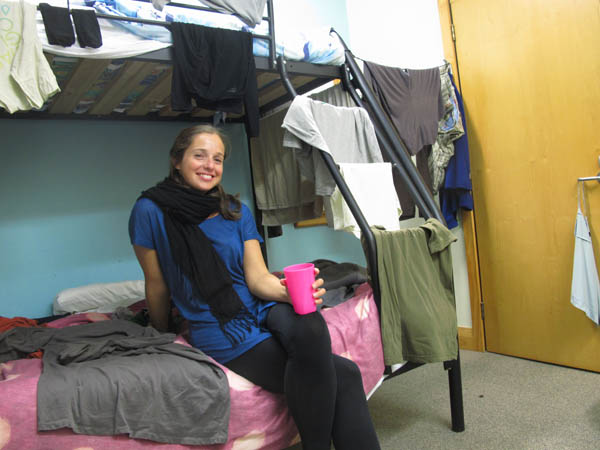 Daring Wildlife Adventure(duck chase, Abel Tasman, NZ):