One of my favorite things to photograph while traveling are doors and windows. Not only are they unique across various cultures, climates, and architectural styles, but for me they represent the possibility and mystery that are an inherent parts of travel.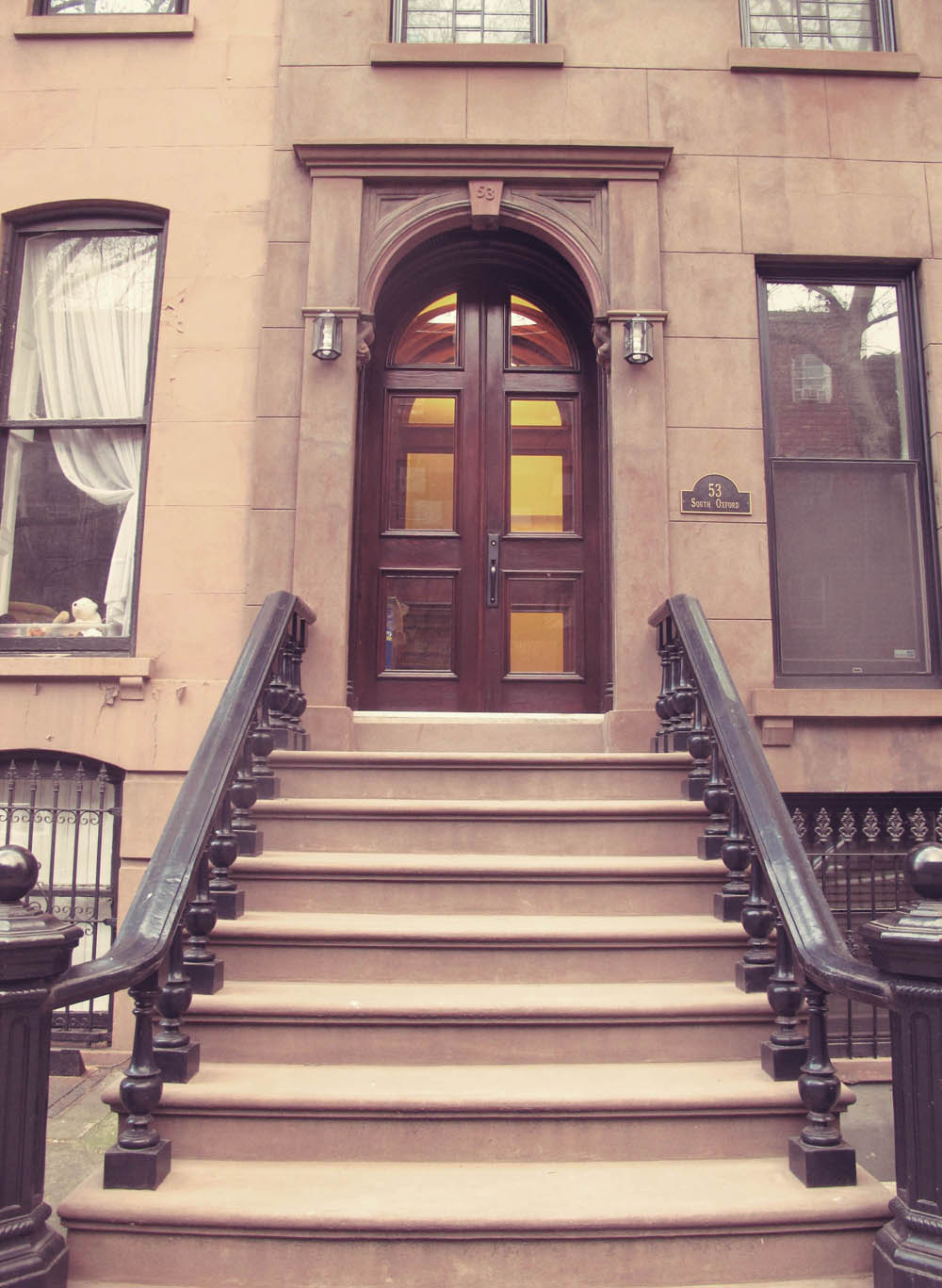 I'm a bit of a voyeur when it comes to windows and doors. Not creepily though, duh. But one of my favorite NYC activities is looking at apartment windows as I drive or walk down a street. What does it look like inside? Who lives there? What are they doing? This gets even more interesting when you walk up and down the streets of brownstone Brooklyn where garden level (read street level) apartment windows are common. (I realize this is ironic as I myself just recently moved into a garden level apartment)
This is magnified when I travel as I am not accustomed to local lifestyle and habits. Not only do I ask the above questions when walking down a street where windows are open and lights glow inside mysterious buildings, but even more questions bubble up in my quest to understand the lives that are lived behind the glass. What do they cook? What is in their closet? Who built this building? What is a bedtime routine in this country?
Aside from the philosophical reasons I'm drawn to them, windows and doors are fun to photograph. Windows reflect imagery and light, doors can be painstakingly crafted – occasionally intricately carved or thoughtfully adorned with tiles and mirrors. Sometimes they don't make any sense from a structural or functional perspective which makes them even more intriguing. (Doors to nowhere-in-particular are my utmost favorites)
Let's start with one of my favorites: a door to seemingly nowhere in Santorini, Greece.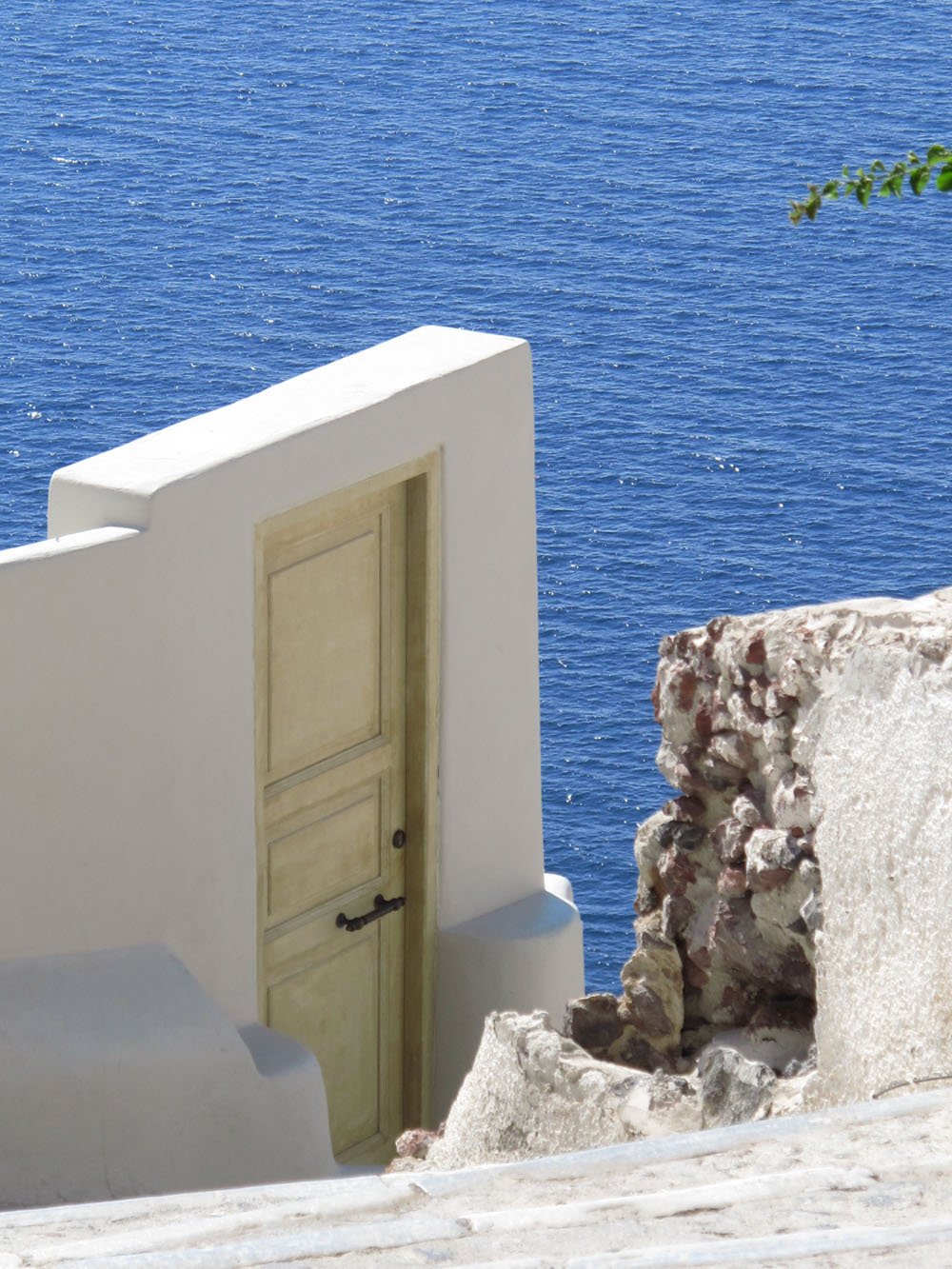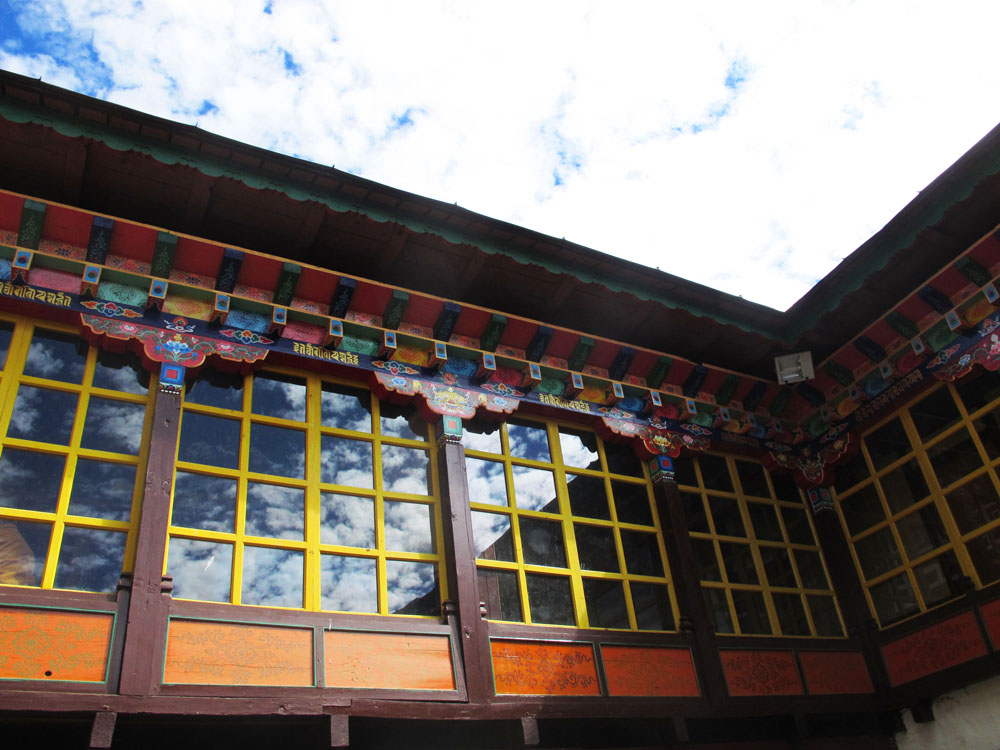 And speaking of Thailand! It's virtually impossible to travel for any period of time throughout the country and not come into contact (or at bare minimum not hear the ding of the bell when the door glides open and the air conditioning spills out) of this ubiquitous establishment.