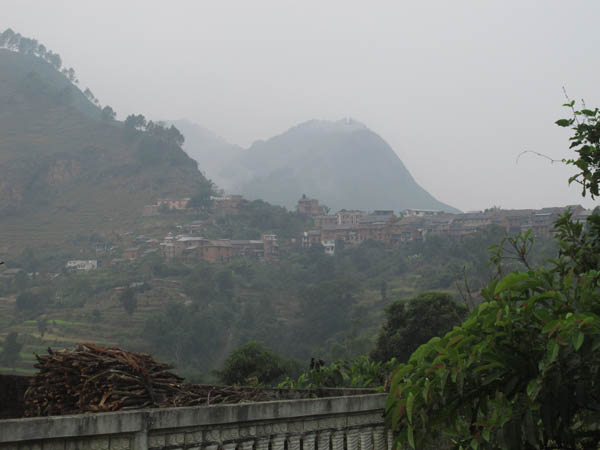 There are very few places I've been to that have given me the feeling that modern life *really* does not exist or does not influence the daily way of life of the local people. The list of places I have been lucky enough to visit is not nearly as extensive as some other travel bloggers, however I do feel that I've been able to see a wide variety of different cultures, environments, and levels of modernity. While parts of Central America, Southeast Asia, and the Middle East top the list in terms of challenging differences in lifestyle, Bandipur, Nepal sticks out to me as a place that has managed to hover under the onslaught of modern changes and wealthy western influence. At least until now.
Ok, its not completely off the beaten path. (I'm not gonna pretend that we hiked 3 days into an uncharted area of the Himalayas to get here or anything) It's in the Lonely Planet and it's fairly easy to navigate your way to the town if you've got the time.  For vacationers and short term trekkers, its far enough off the path to be skipped in favor of more time in Pokhara or the Kathmandu Valley. For backpackers, its an easy 2 day stop off the Prithvi highway in between those two Nepali tourist hubs. For Annie and Matt, it was an opportunity to get off the standard trail for the first time in Asia and experience something a little more real.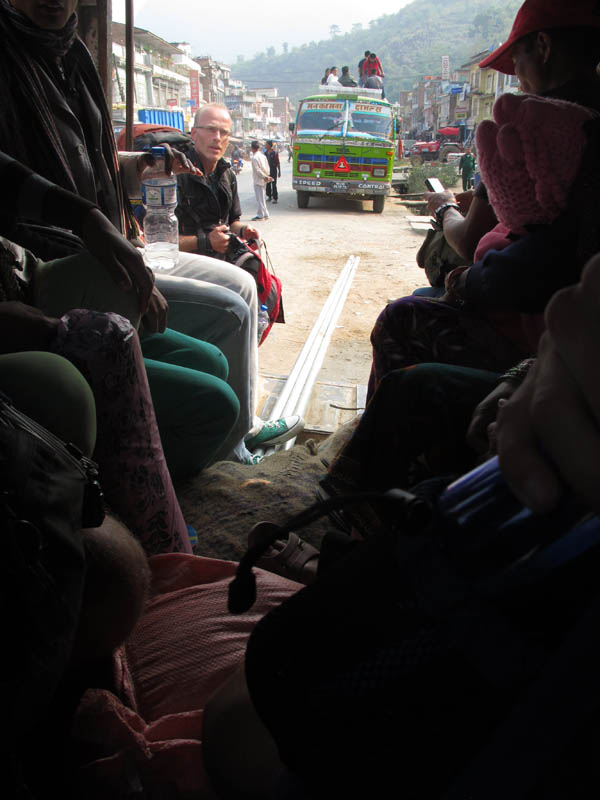 We came from Pokhara on a local bus, which dropped us off in the dustbowl that is Dumre. Once here, its easy to jump into the back of an extremely overcrowded 4×4, which is the only way to take the 20 minute ride up the steep mountains to where Bandipur sits. As is standard for Asia, you are not only sharing the small back-of-the-truck space with backpackers and locals, but also satellite dishes, rebar, packages, suitcases, livestock, and whatever else needed transport up to the mountain village. Both the bus ride to Dumre and the 4×4 ride  were first looks into the realities of daily movement and traveling in Asia. They served to be a great learning experience in patience and losing the need for personal space.
Upon arriving in town, I felt as if years had been stripped away from the world. An eerie mist welcomed us into a town clinging to life before the digital age. Electricity was sparse, as were tourists and pavement. Goats and chickens ruled the main pathways in town as women and children were preparing garlands of marigolds for an upcoming festival. There are still plenty of guesthouses hidden in town and in the surrounding hills, but local village life overcomes any sense of tourism. And this is why Bandipur, a Newari timecapsule, was such a blessed addition to our travels in Nepal. We had come so far to experience something truly different. We'd seen life outside of our own. We'd been challenged to live without the comforts of home. Now we were able to live a little more of these differences. We saw a hint of what Nepal was like before it was discovered by the Westerners before us.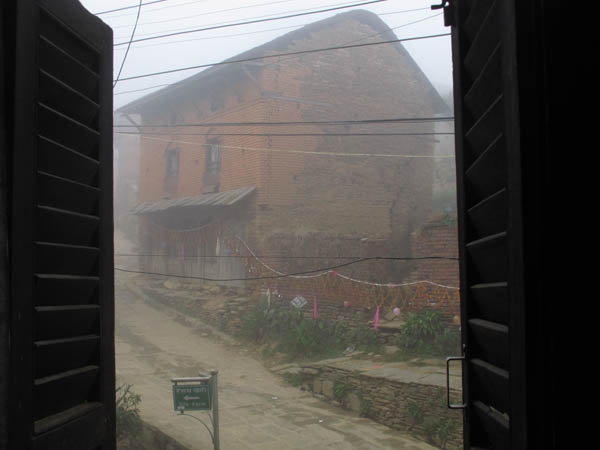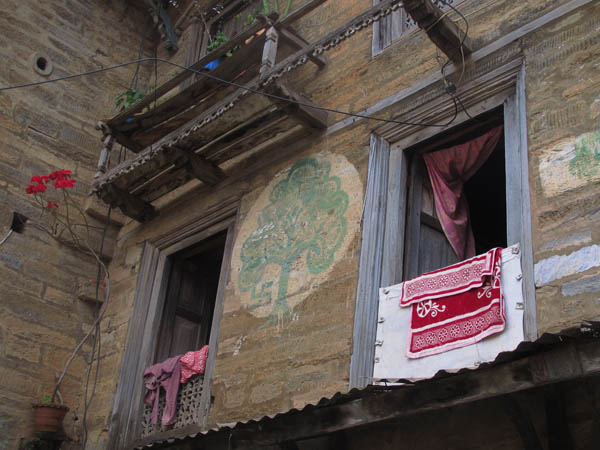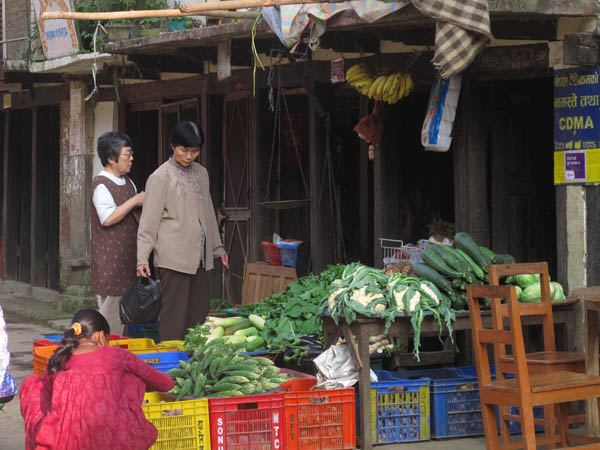 Though an awesome opportunity for expanding a backpackers horizons beyond banana pancakes and haggling for cheap transport, it wasn't without its quirks. There were no glass windows at the Bandipur Guesthouse, only shutters, which did nothing to keep out the noise of the morning's festival procession. (This is involved 3 old men banging cymbals together, with no particular rhythm, a 730am, for an inordinately long period of time) We were unable to take a hike down a mountainside to a cave as a ridiculously huge spider and my paralyzing fear of spiders blocked the path. Our guesthouse – the number one recommendation in LP! hooray! – had the worst bathroom from the whole trip. Honestly, just because there's a western toilet does not mean you don't have to clean it.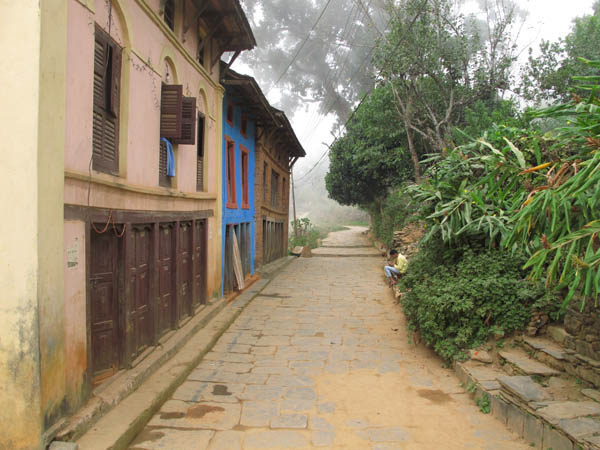 In contrast, it also afforded us some of the calmest afternoons. Relaxation in the Nepali countryside, walks along the rice fields, enjoyment of afternoon tea and papads overlooking the creeping fog. The stillness we found on our afternoon walks on the roads outside of the village were the some of the first moments we felt like experienced travelers.