It's been just over a year since The Trip ended. It hurts just to say it.
Not only that, but it's been TWO years since Matt and I got married and subsequently flew to Buenos Aires, our first RTW honeymoon destination. That hurts even more.
Though dealing with the return home from travel can be difficult at times, life moves on and new travel opportunities will always pop up. We've set up shop in a new area of Brooklyn, one which I love exploring,  found work again, and spend plenty of time with the friends and family we missed so much when we were abroad. There's also been tons of travel all over the US – to California, New Orleans, North Carolina, Texas, Las Vegas, and Florida, as well as trips to Puerto Rico and the Virgin Islands. And there's more on the horizon!
With one year spent reflecting on and writing about the biggest trip I've ever taken, it's clear that there are mountains of things I've learned through long term travel about myself, my husband, and the world we live in. It would be impossible to list them all here, nor would anyone really be interested in hearing them all. And more than likely, I haven't even realized half of them yet myself.
The fact is though, long term travel changes you. I don't mean to say that you come home and become a completely different human with different values and a different hair color, but it does feel like there's been a shift. This isn't to say that short term travel doesn't change you as well. I've had more than a few poignant travel moments on shorter trips of a month or even just a few days. But, when immersing yourself in other cultures for a long period of time, the feeling that you're merely observing from the outside is less palpable.
Perhaps you'll feel a shift in career goals. A greater appreciation of home. A connection to a new cuisine or culture. A desire to shop less and save more. A deeper love of the people that have meant the most in life. An urge to reach out and help. Whatever it may be, it will be there.
For me? I'm still trying to figure out what's shifted. But here's what I do know.
A year long honeymoon is an amazing idea.
Not only did Matt and I get married, not only did we get to visit 15 countries together, but we got to spend a whole year hanging out, just us, doing what we love. When else will we get to spend this much uninterrupted time together? (When I win the lottery, that's when.)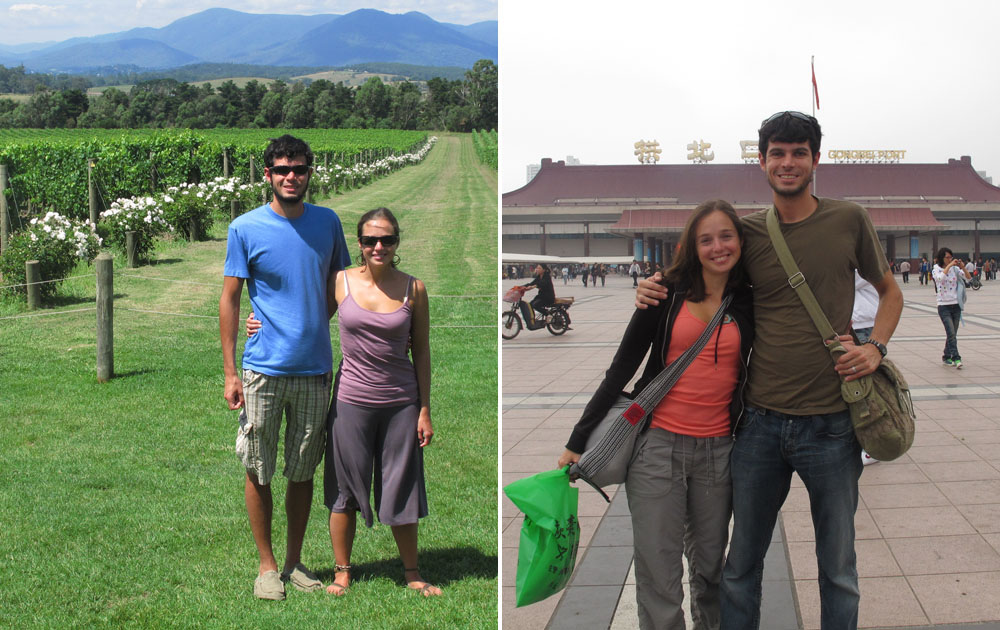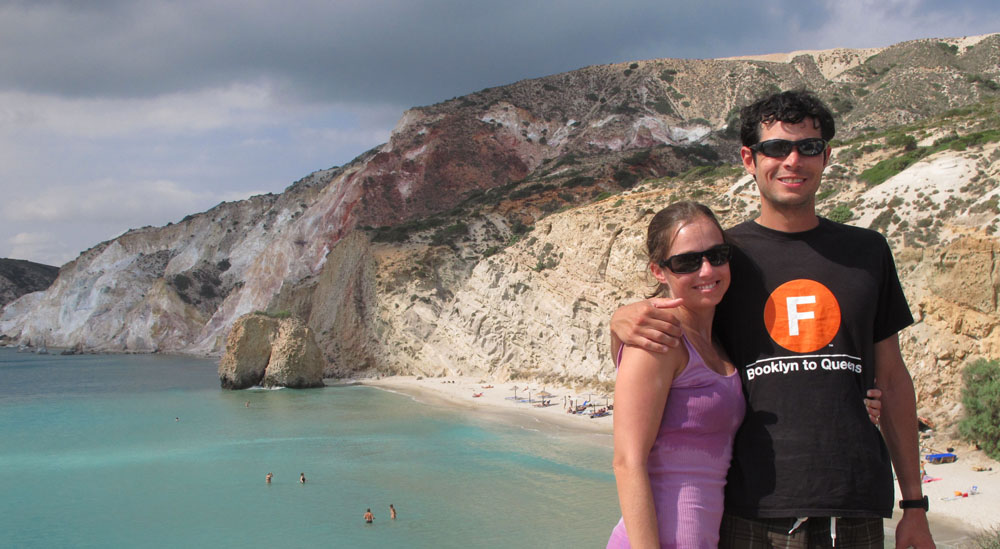 Challenging yourself on the road is always rewarding.
If there's something you've always dreamed of doing, and you think you'll never be able to do it for whatever reason, try try try to make it happen. For me, one of those 'somethings'  was climbing through the Himalayas to Everest Base Camp. I wanted so badly to do it, but all these years I've been terrified that I wouldn't have the guts or the stamina to finish it. I honestly dreaded it all through the first few months of our trip before we reached Asia. In Argentina, Chile, Greece, Dubai, Oman…..it was in the back of my head telling me "I'm Impossible!"
But it wasn't. And I'm so glad I found that out for myself. It absolutely was hard – hands down the hardest thing I've ever done. But I reached a goal I thought I'd never get to reach, and that kind of thing always changes you.
The World is huge.
The Earth, our planet, is a massive ball of matter. There's good reason why it takes 15 hours to fly from San Francisco to Hong Kong. There's mountains and plains and beaches and a whole lot of water. It's all worth seeing, and you should see as much of it as possible while you are here.
Western influence is almost everywhere. So don't be scared to travel somewhere far away.

A lot of people will think this is a bad thing, but it allowed us to travel to places we would never get to see as we need to consider food allergies. Plus, I've learned that sometimes McDonalds can be a good thing on an extended trip.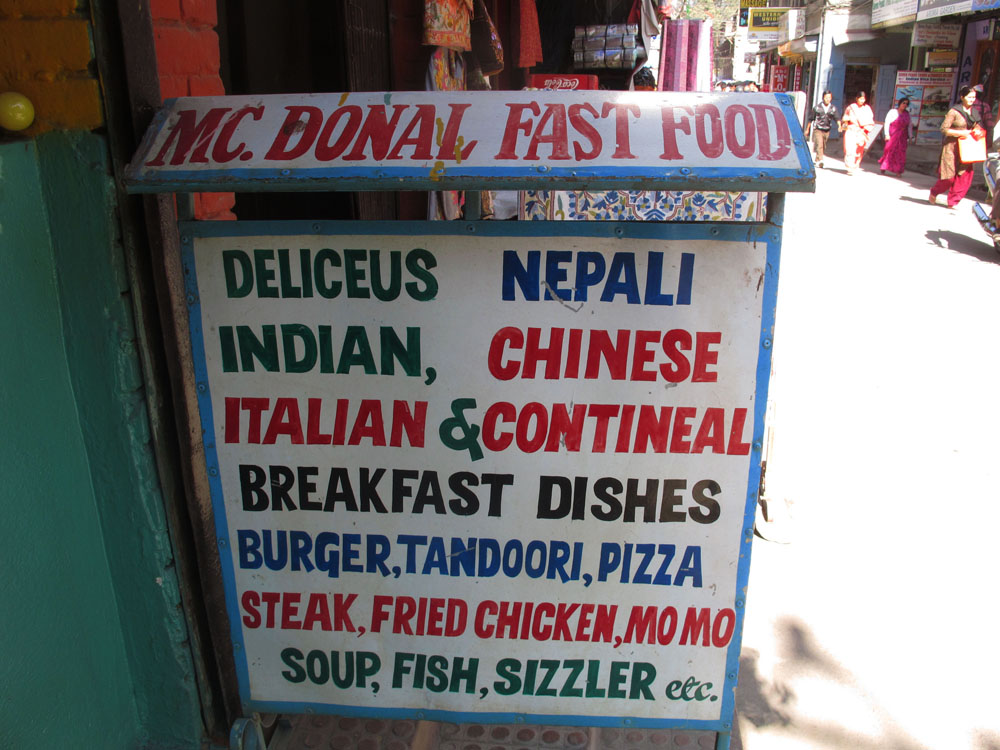 Inspiration is everywhere, if you take a minute to look for it.
Traveling has the ability to seriously open your mind, if you allow it to happen. The world is home to an infinite number different environments, cultures, food, people, animals… I could go on forever. There is so much diversity and variation from continent to continent and border to border that we should never feel bored. Even in our own cities, we don't realize what's all around us because it's around us everyday.
The Trip has intensified my desire to try to see beyond my day to day depth of field and find something inspiring everywhere I go. It has also showed me that New York, a city that sometimes drives me completely insane, has amazing surprises waiting for me still. Even after almost 10 years of living here. It's also shown me that there are things I love to do that I am just starting to discover. Like photography. And reading books. (I managed to go through college without reading a single novel. Totally ridiculous but entirely possible when you are a chemistry nerd.)
There are so many places to look for all these little things that inspire us, so I'm going to keep traveling until I find as much as I can.