This is what the airline ticket counter lady said to me as she handed me my boarding passes at JFK airport:
"Here are your boarding passes for Madrid, and then your connection to….Fue…..Fuerte….Fuerteven-tuuuura? Wherever THAT is!"
A month earlier, I had also never heard of this place and would have said the same thing. Fuerteventura – wait what? Is it that a thing? I've never heard that word before. According to Google, it's part of the Canary Islands, which is a Spanish territory that sits off the Atlantic coast of Morocco and Western Sahara.
Until I started researching the Canary Islands as a possible destination for our second international trip with BabyShus, I had the impression that these islands were all about big resorts and Euro style partying. I had also never heard of any island other than Tenerife. But even after just five minutes of googling, I realized that beyond the gates of the ever present all-inclusive resorts, there's a lot of awesome to be explored on Tenerife as well as six other islands. Volcanic craters, black and white sand beaches, mountains, waterfalls, wineries, and colonial towns. And ALL THE SPANISH FOOD. Because it's technically Spain, bring on the pimientos de padron por favor.

As suspected, one of the islands is named Fuerteventura. (google was right!) The word Fuerteventura translates from Spanish to English as "strong wind," a name which is very apt for the island it identifies. Each of the Canary Islands have their own distinct personalities, and this island's character is made up of fierce winds, astonishingly clear water, and an arid desert landscape that feels harsh yet inviting. And as the Canaries enjoys springtime weather year round, there are 3000 hours of sunshine a year here.
Based on that description, one should travel to Fuerteventura if one is looking for beaches, sun, sand dunes, and eating. PERFECT. JUST WHAT THIS TIRED MAMA NEEDS. So, we booked a trip on a whim, packed up our baby, and flew out to the coast of Africa. And how did it go?
The beaches were beyond stunning.
The water was a beautiful neon greenish-blue. The sand was a different color from beach to beach, but it was always soft and easy on BabyShus' knees. The wind was kind of intense on some beaches, but others were still and calm.
I loved the lagoon beaches of El Cotillo the most, followed by the wide sandy ones outside Corralejo. The day we road-tripped south to see Sotavento, Esmeralda and the Costa Calma, it was cloudy. WA WA. It's tough to compare beaches on a sunny day to those on a gray day, so although the south had potential to be amazing, it just wasn't for us.
---
OFF-SEASON TRAVEL TIP: I'd recommend going to Fuerteventura in May, when we went, because it's the lull period for European visitors. There is a big swell of people in the winter and another big swell in the summer when school is out. But May is like the eye of the tourist storm – hotels and car rentals are cheaper and the roads and beaches are significantly less crowded. One downside to this late spring timeframe is that the water was still too chilly for me to swim. Yes, this is a subjective thing and  I am spoiled rotten (and kind of a baby) when it comes to ocean water temperature. But for me and for BabyShus, it was way too cold. We stuck to the warm pool at our apartment complex.
---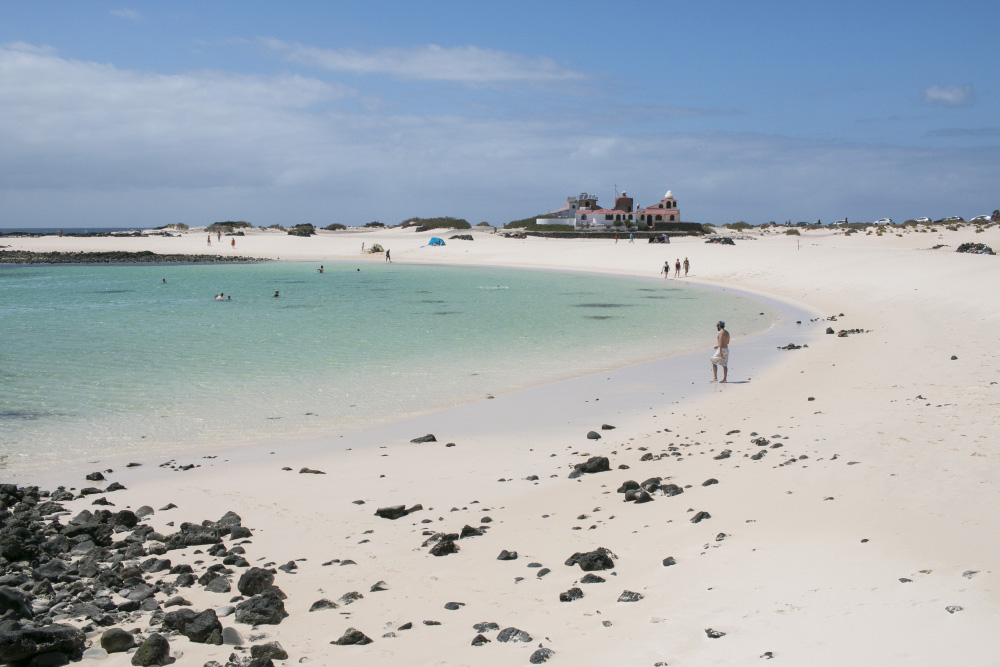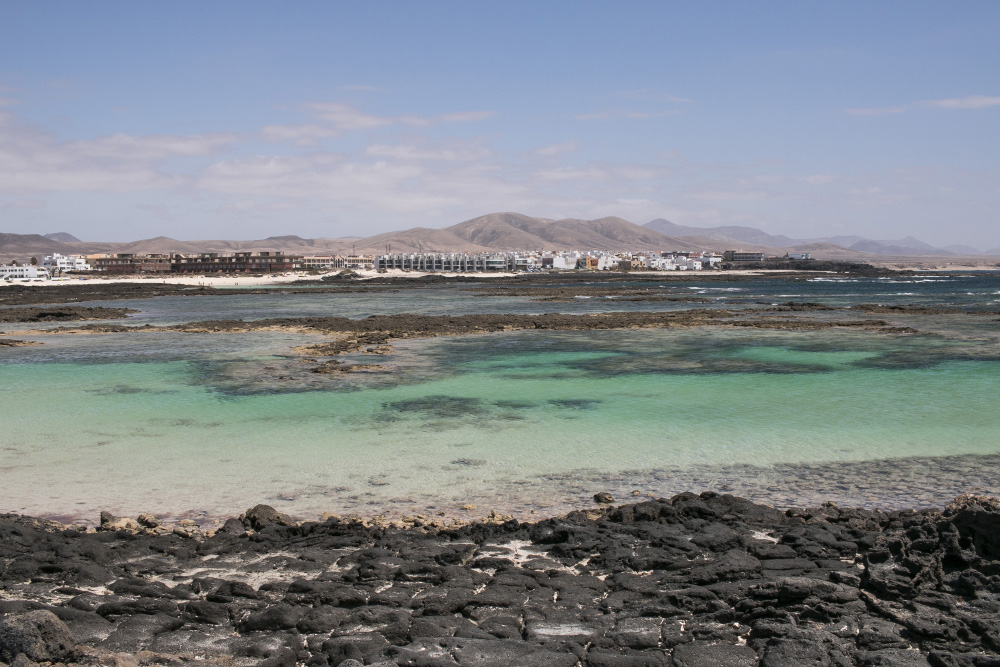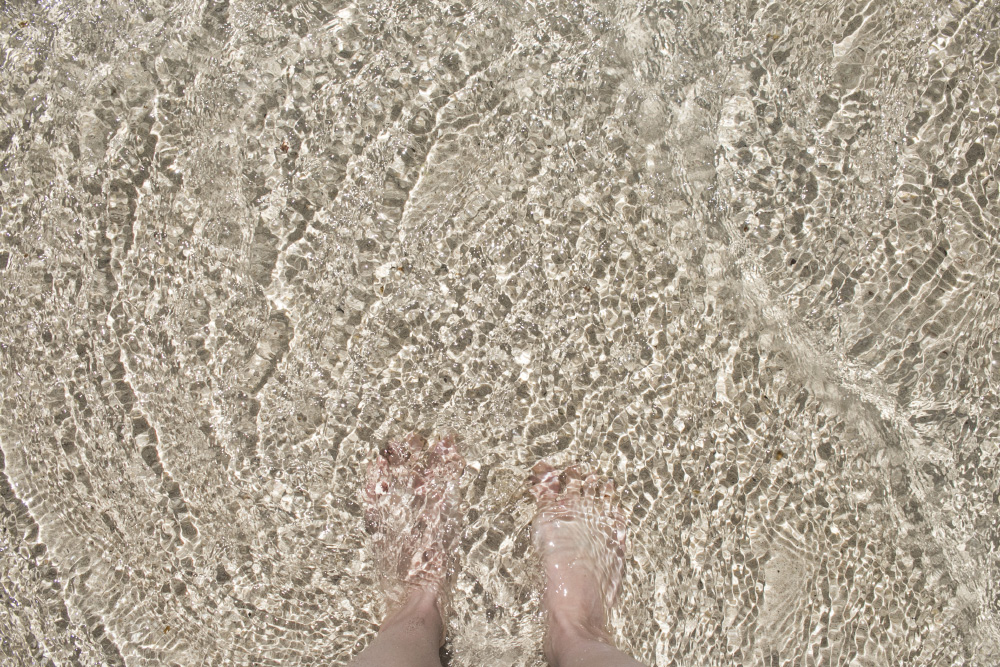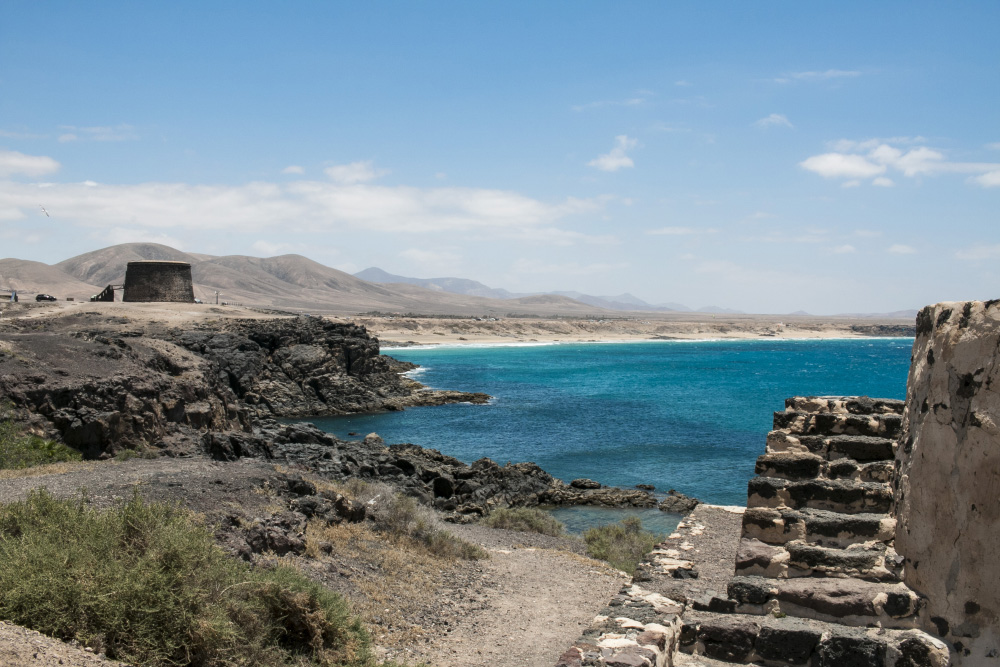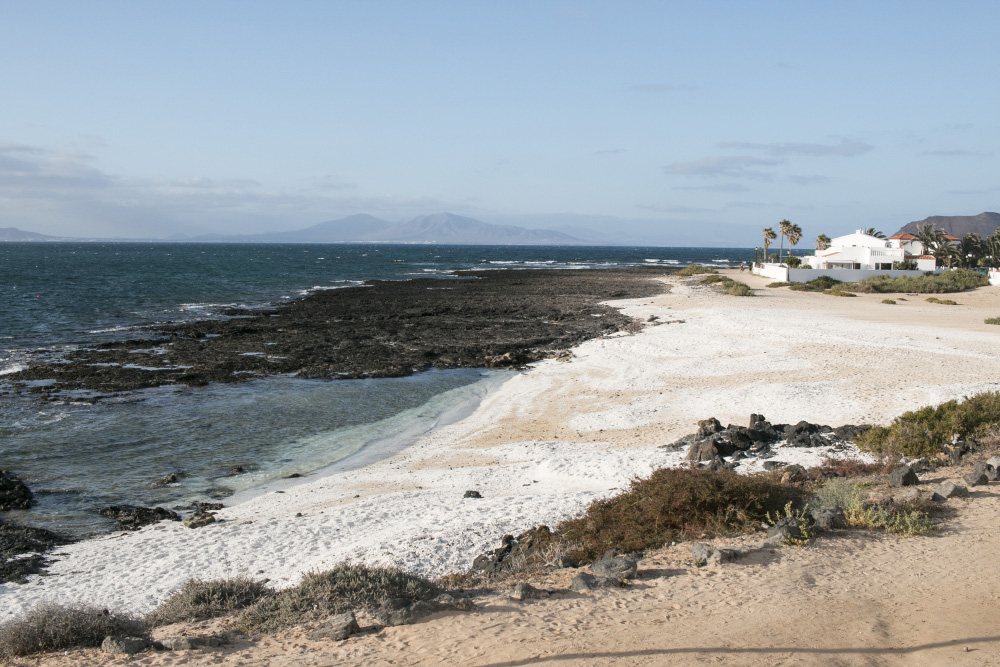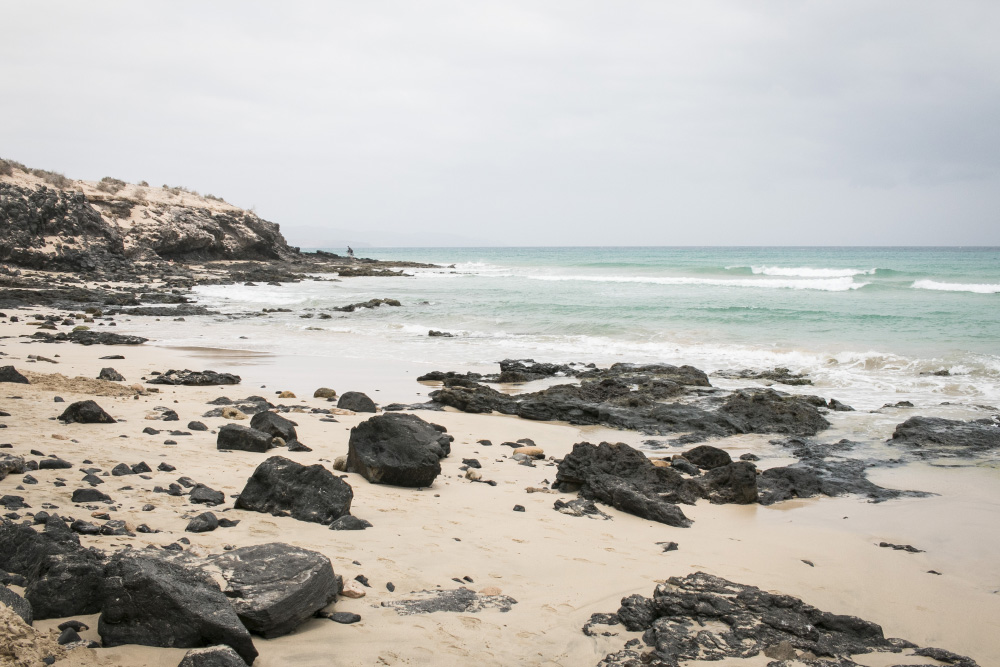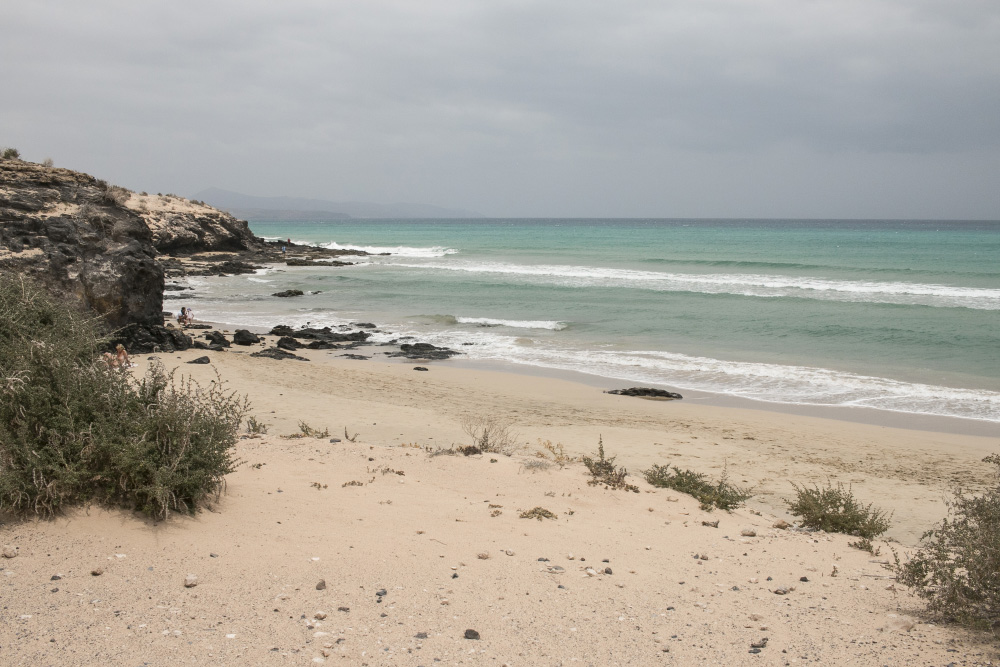 We stayed in Corralejo
Aside from having the most kid-friendly beaches on the island, the general Corralejo area is a perfect base for family travel. Lots of accomodation, lots of dining options, lots of activities. There are some super tourist-trappy places in town, but the old streets near the harbor are full of old Spanish seaside charm. What's the best part of Corralejo? The wild goats that hang out on the sand dunes. Yes. Wild goats. And it's totally normal, which makes it even better.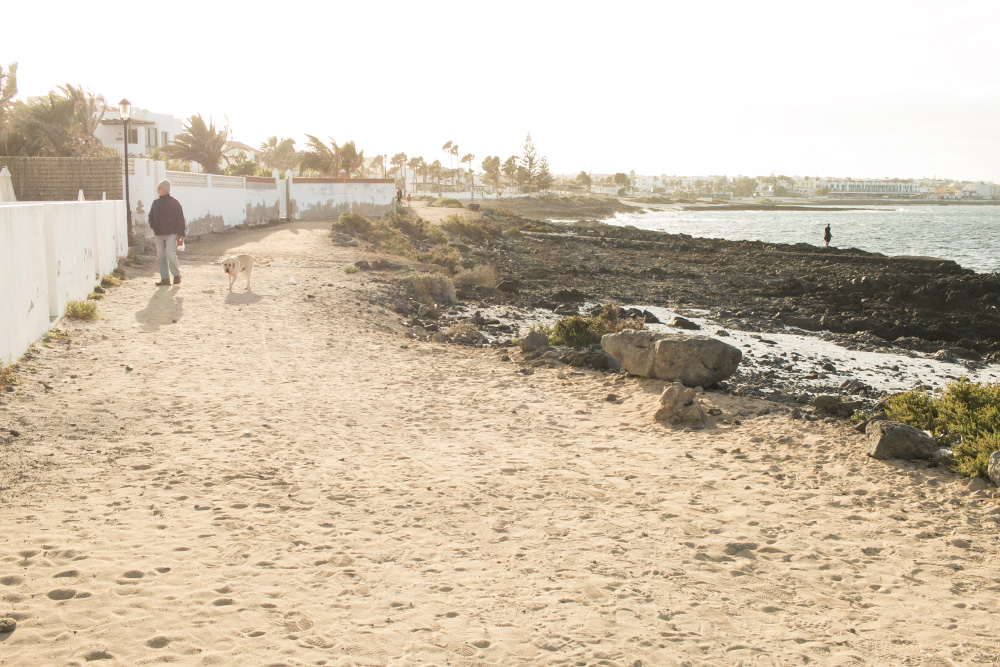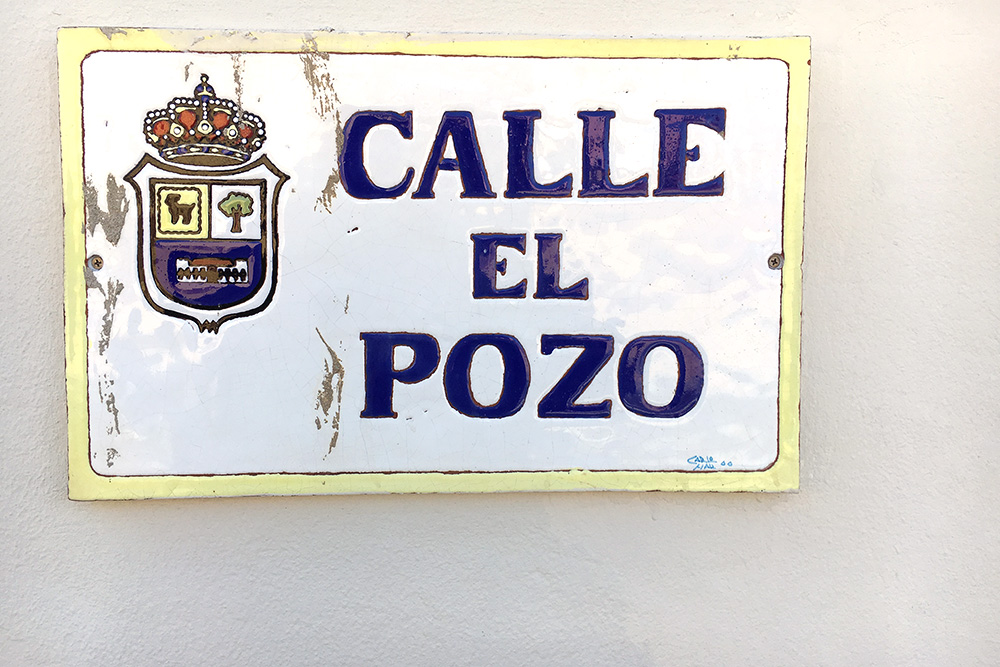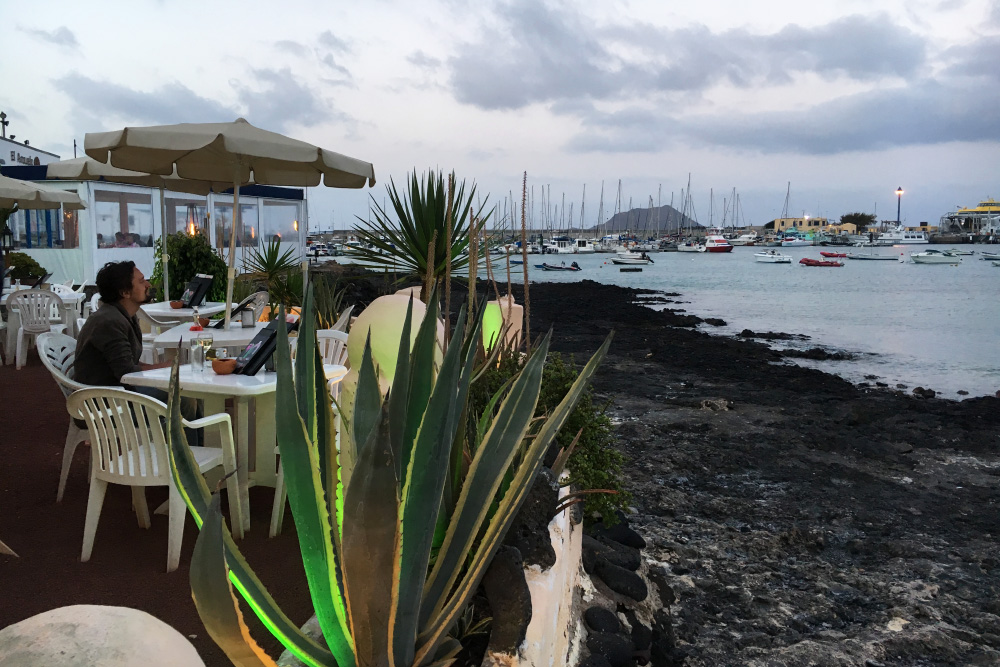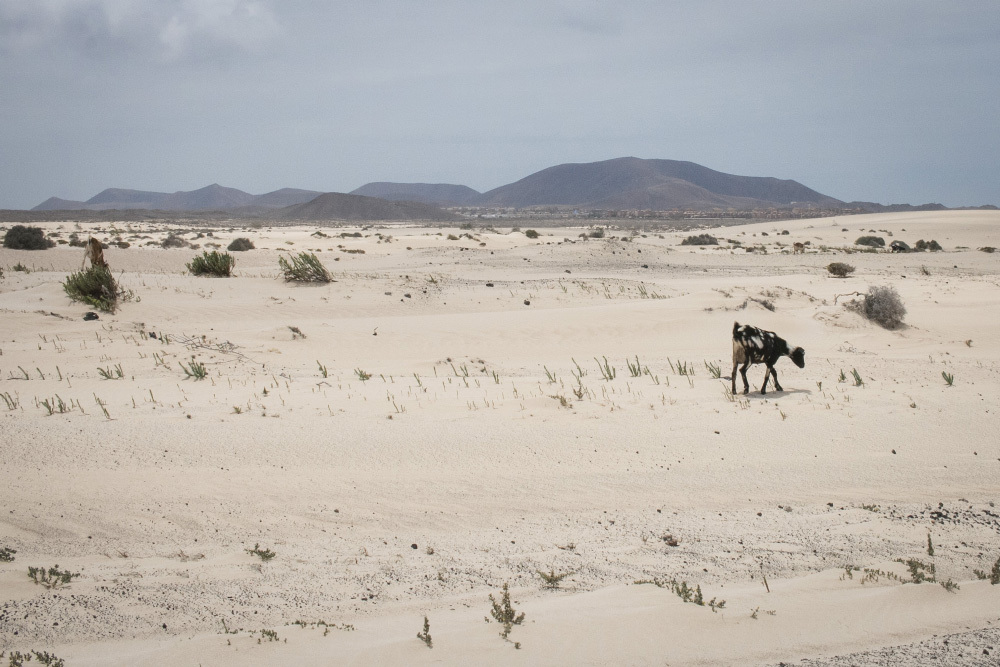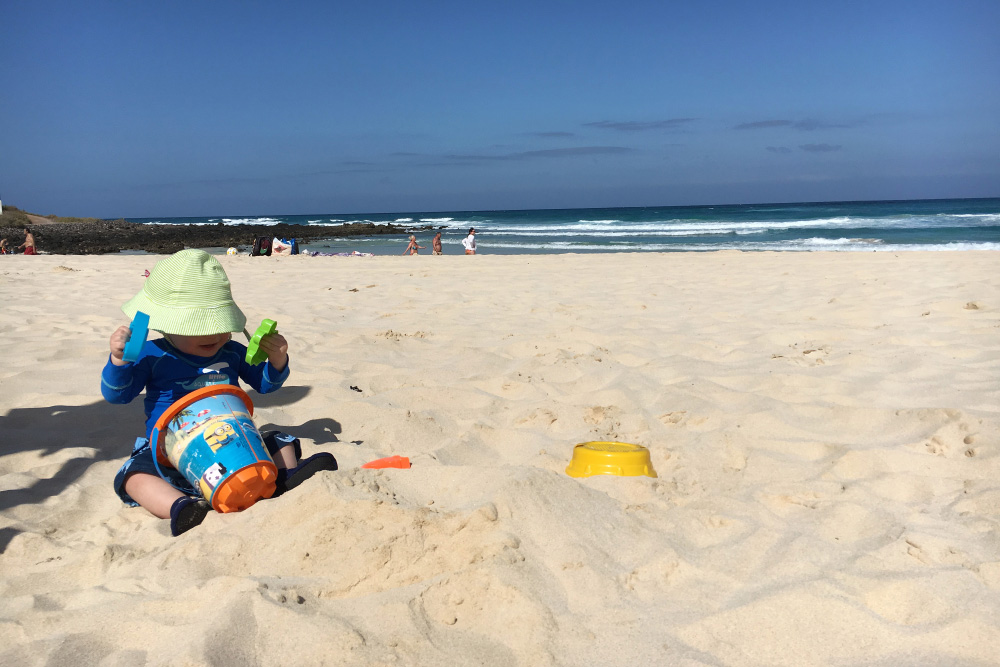 The island interior is very beige, but there's still a lot of pretty things to see.
Our road trip from Corralejo all the way south to Sotavento may not have been great for beaching, but it was nice to see more of the island and get a feel for the environment and the smaller villages. I recommend a stop at the Verde Aurora olive and aloe farm as well as La Oliva and the heady surfer town of Lajares.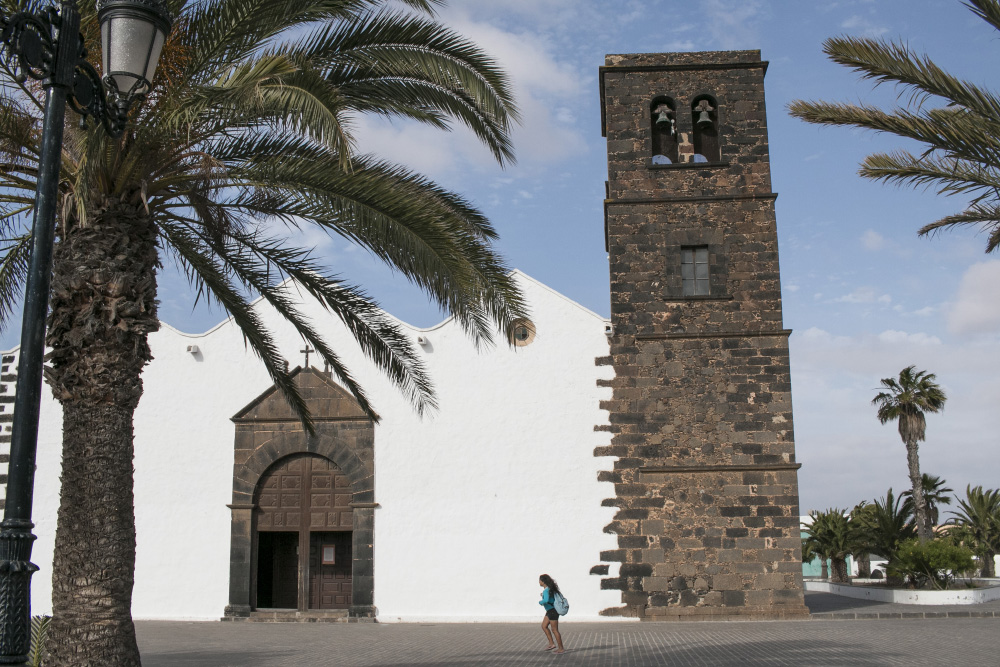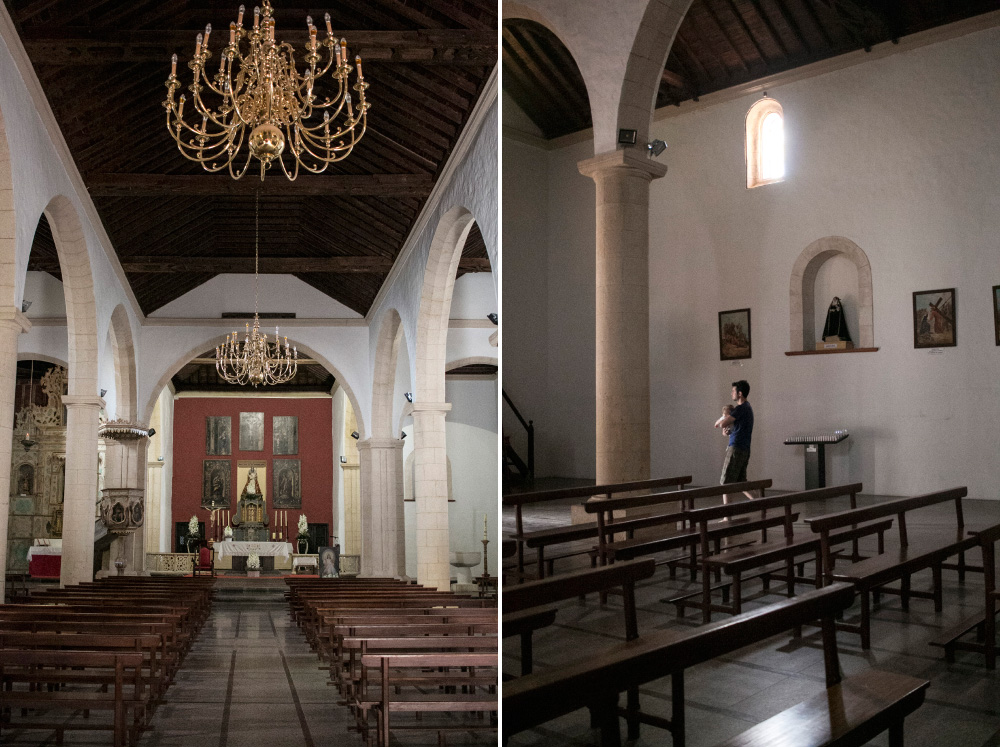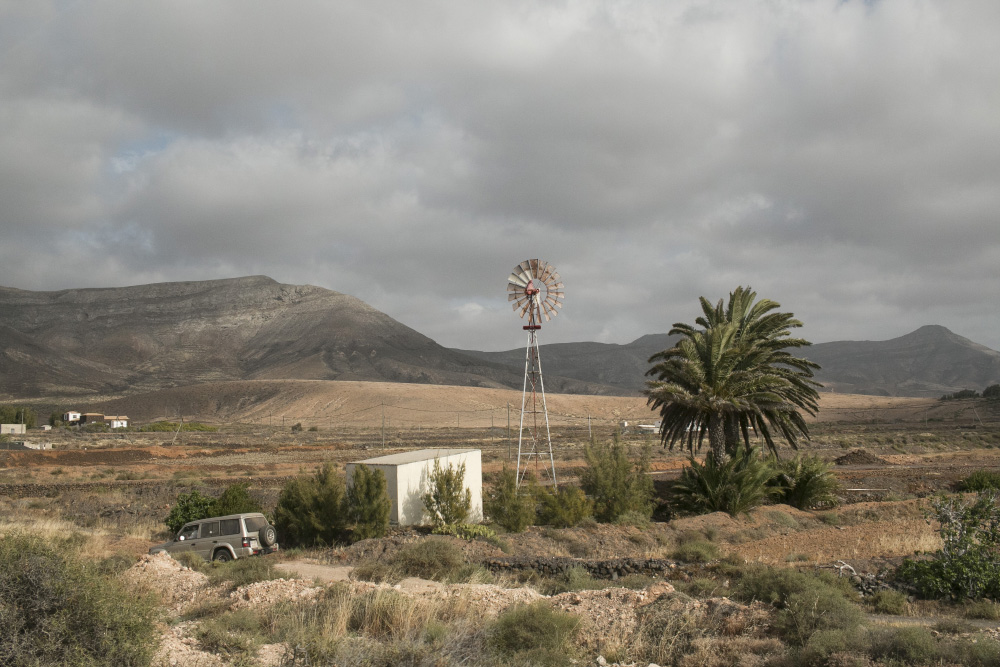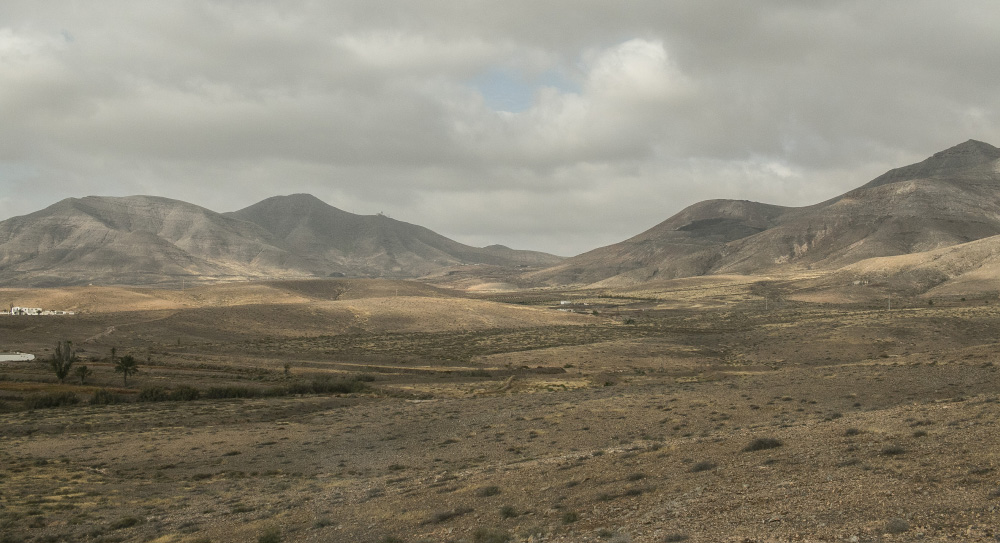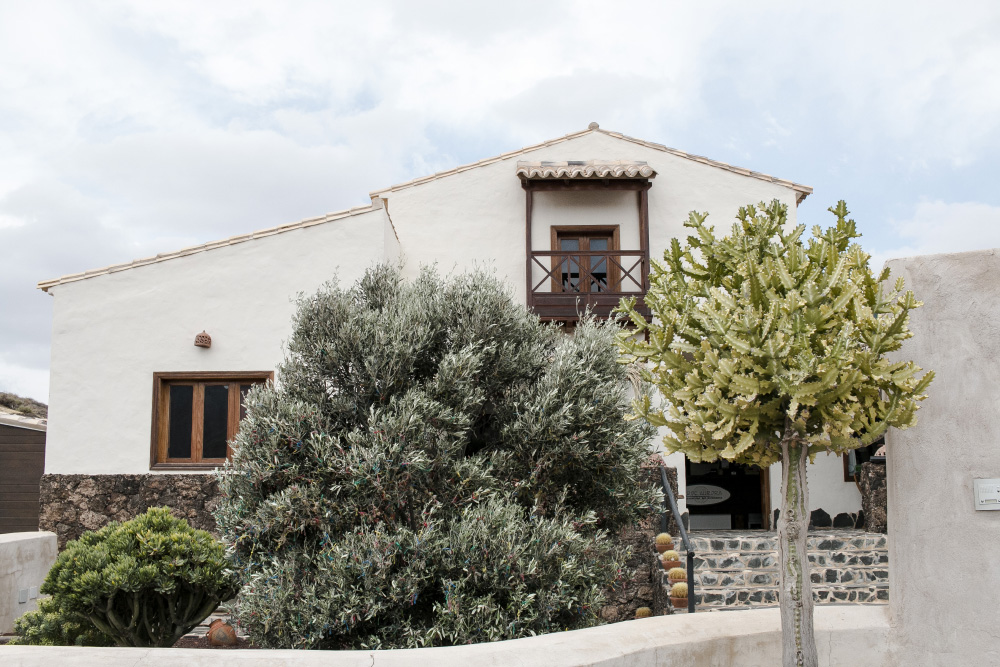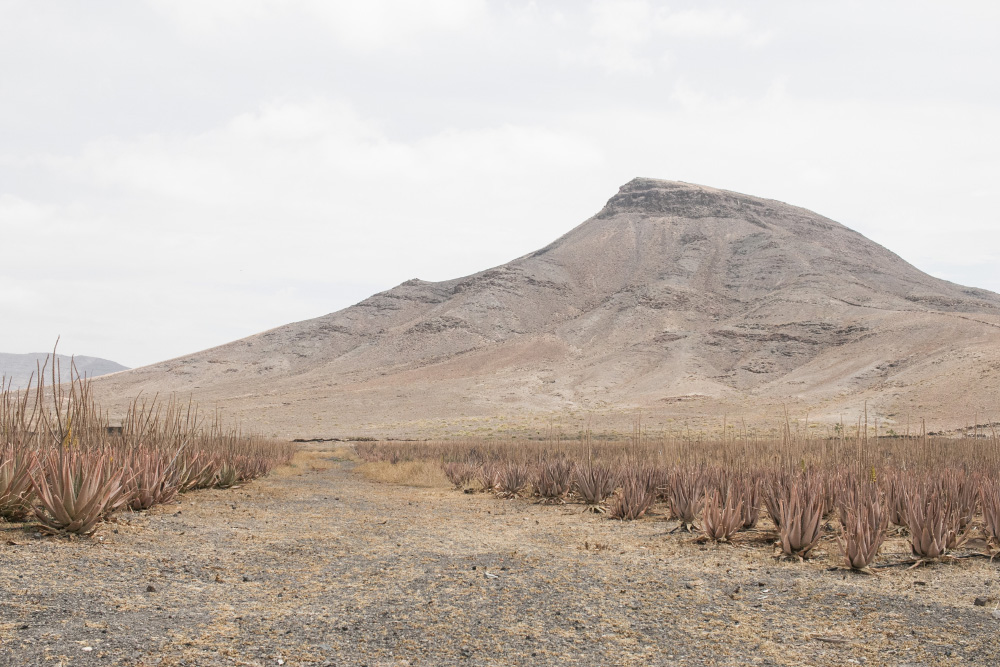 Overall, I'm so glad we ventured off the standard path and bypassed the all-inclusives in favor of a road trip on the windiest island of all the windy islands in the world. Yes, it is really  windy (which is actually a good thing is you partake in surfing or windsurfing or other such wind/water sports). Yes, it is hot and dry. But yes, it is stupid beautiful.
(And BONUS! It's very family friendly!)