Experiencing Sri Lanka's great elephant migration called "The Gathering" was hands down one of the coolest wildlife experiences I have ever had.
While I am a big animal lover, I don't often travel solely for animal experiences. Okay fine, so my 2nd most favorite day ever in my life was an animal experience that I traveled to China specifically to have. Guilty. But in general, I've never dreamed of going on a safari or longed to dive with whale sharks. I only sort of like to snorkel and I'm not really into visiting zoos.
But when I heard about The Gathering, I knew it was a special experience. I knew it was worth traveling for.

So what is The Gathering?
It's one of the greatest elephant migrations in the world really. During the dry season (in the north, from May to September), herds of hundreds of elephants migrate to the Minneriya Tank to feed off of the grasses that grow along its shoreline. This reservoir basically serves as the location of a giant elephant party everyday around sunset, complete with swimming, snacks, drinks, and social time. Hundreds of elephants. Gathered together. All at once. Being happy and having fun. Babies included.
You can hire a jeep, and from a safe distance, observe the elephants as they enjoy their end-of-day respite from the intense heat of the Sri Lankan sun.
Yes, it is as awesome as it sounds.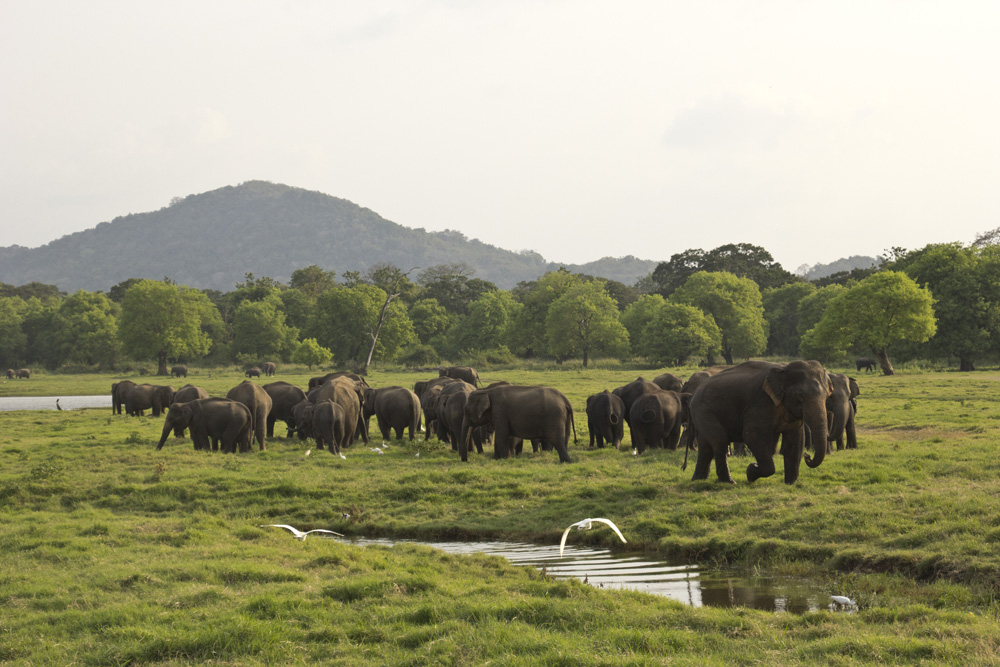 Getting to Minneriya is easy. It's about a 30-minute drive from Sigiriya – one of the most popular tourist sites in the north-central region. (By the way, Climbing Sigiriya and visiting the park can easily be done in one day).
You'll need to hire a jeep to take you out to the reservoir as well as a tracker to accompany you on your ride. The tracker is there to direct the driver and to ensure you are a safe distance from the animals at all times. He will also tell you anything you want to know about the park and the elephants. Both can be hired at the entrance to the park, or you can book in advance. (Prices start under USD $100 for a budget experience and can spike to several hundred through luxury outfitters.)
Once you enter the park, you'll drive through the forest before reaching the reservoir. You may or may not see elephants in the forest. They may be hiding. Leopards have been spotted here as well, though rare.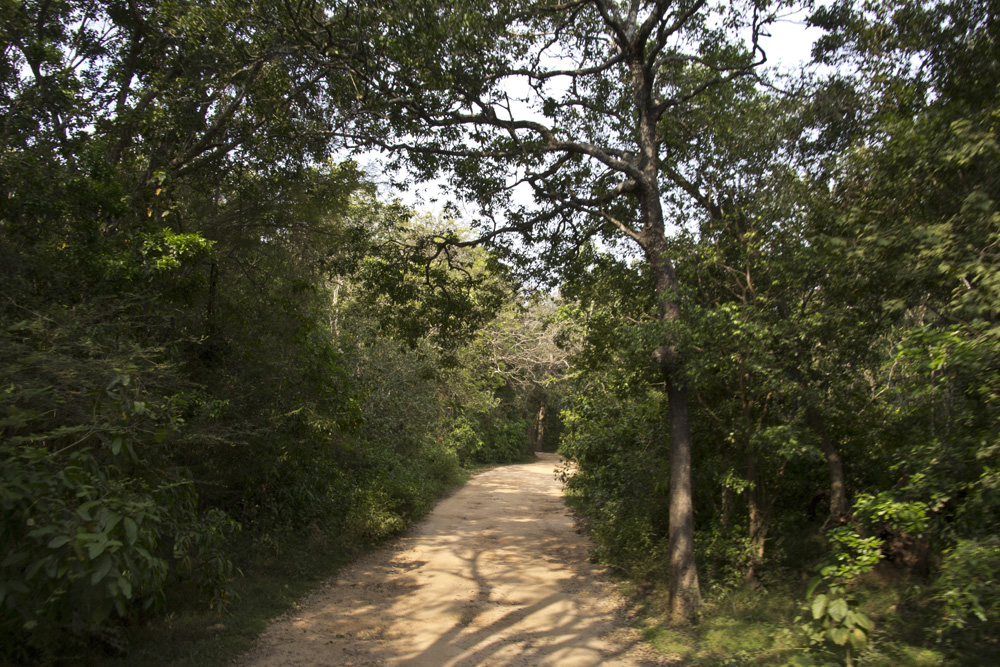 Once you reach the clearing, you'll see the mountains in the distance as you traverse around the trees and along the uneven dirt roads. Until you reach the reservoir.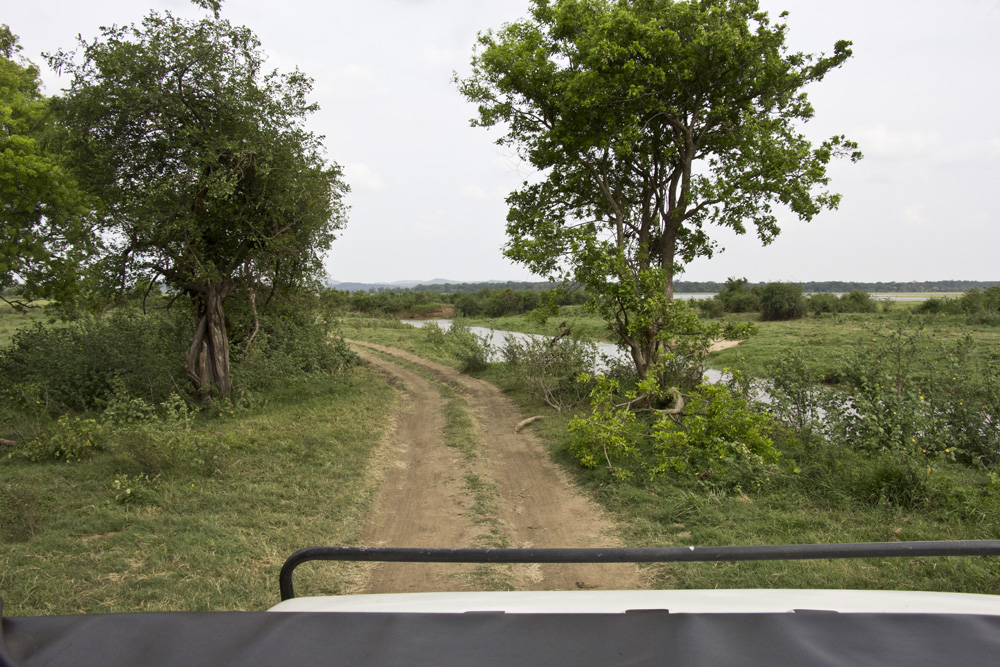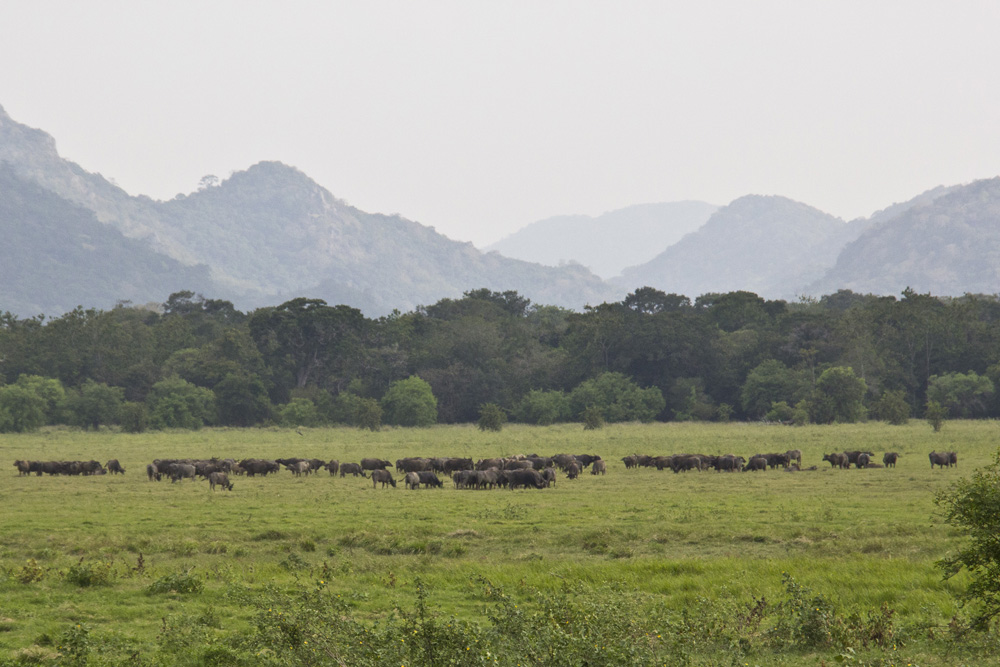 And then…..elephants. A lot of them. Babies, pregnant mamas, tuskers. Everyone is here for a drink, a snack, and a romp.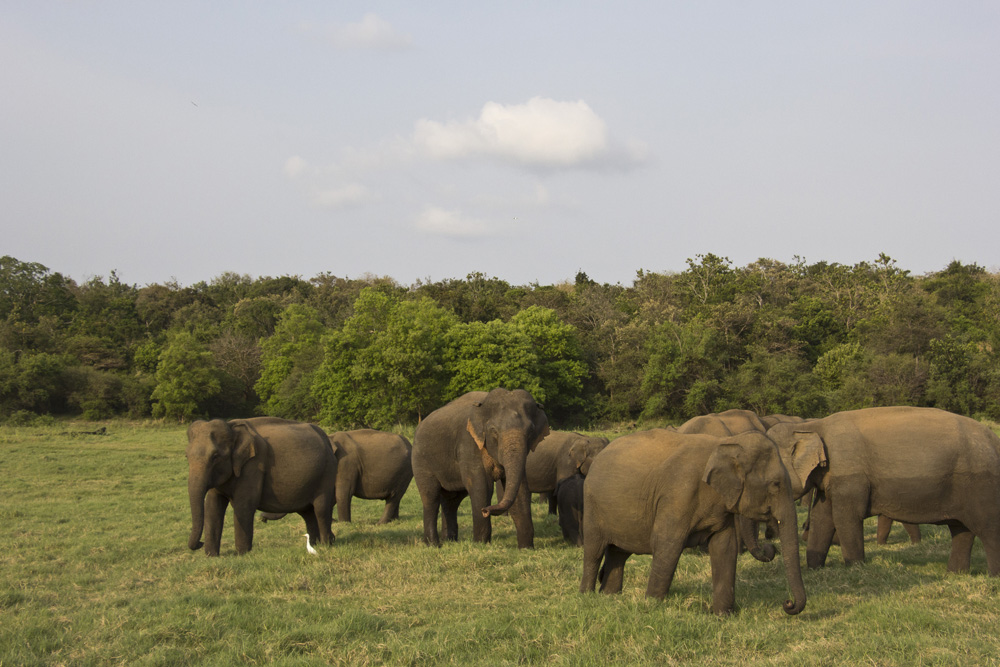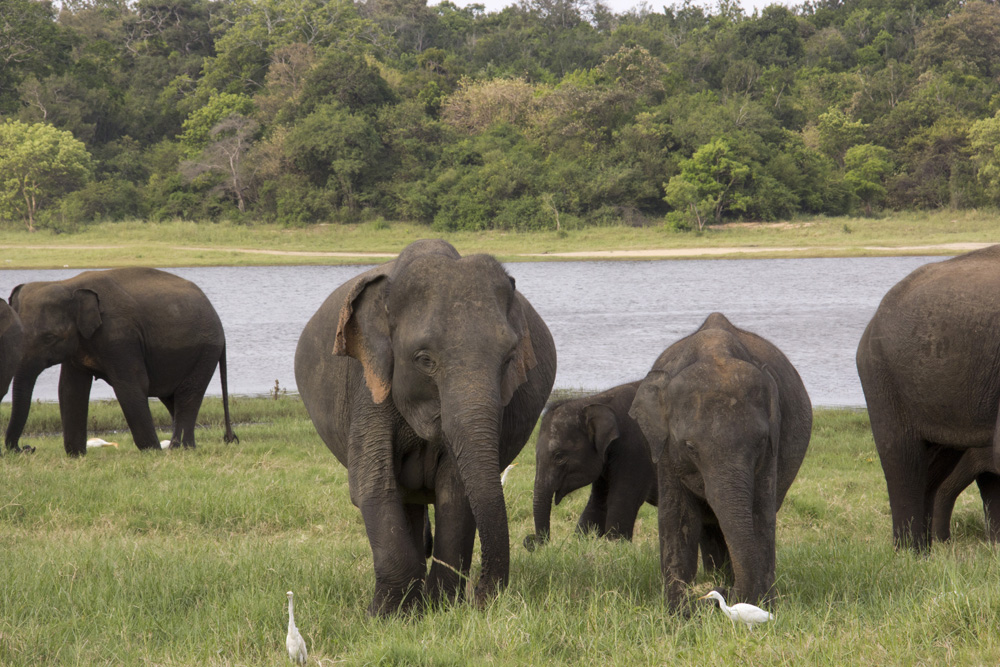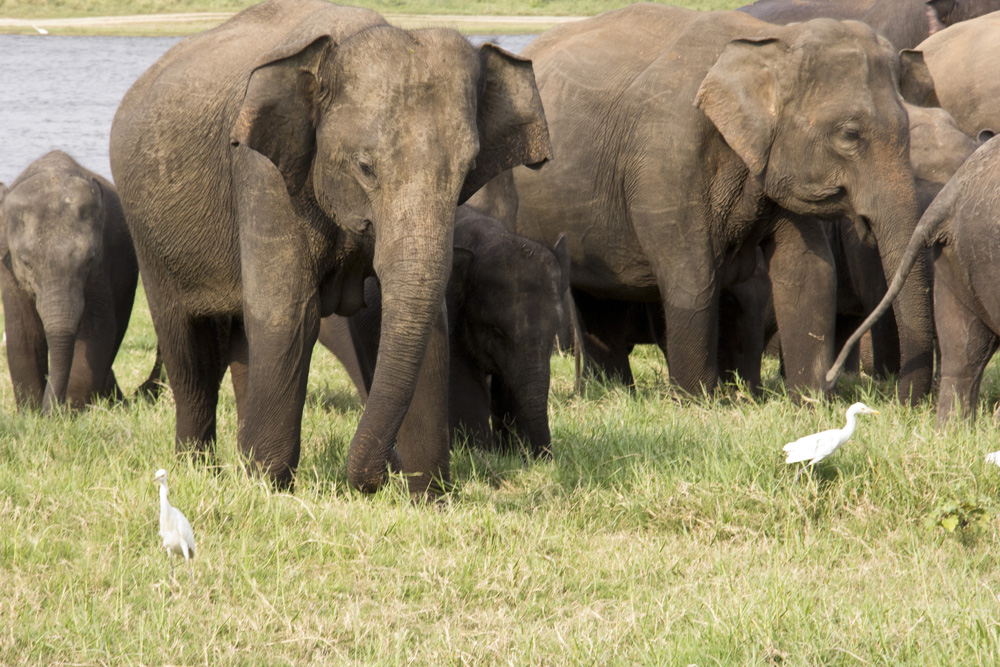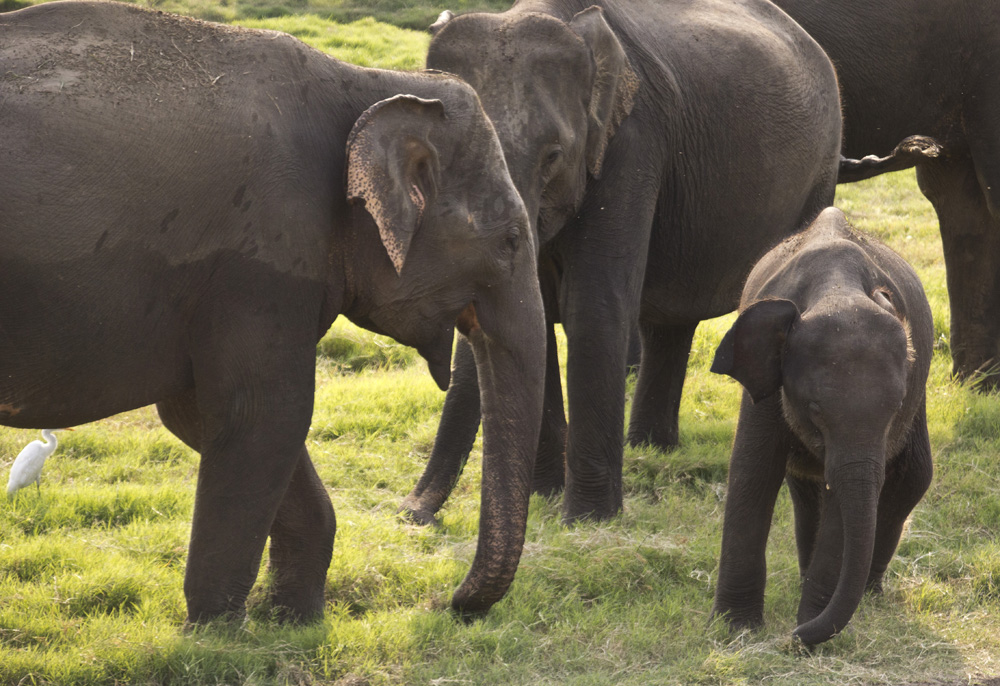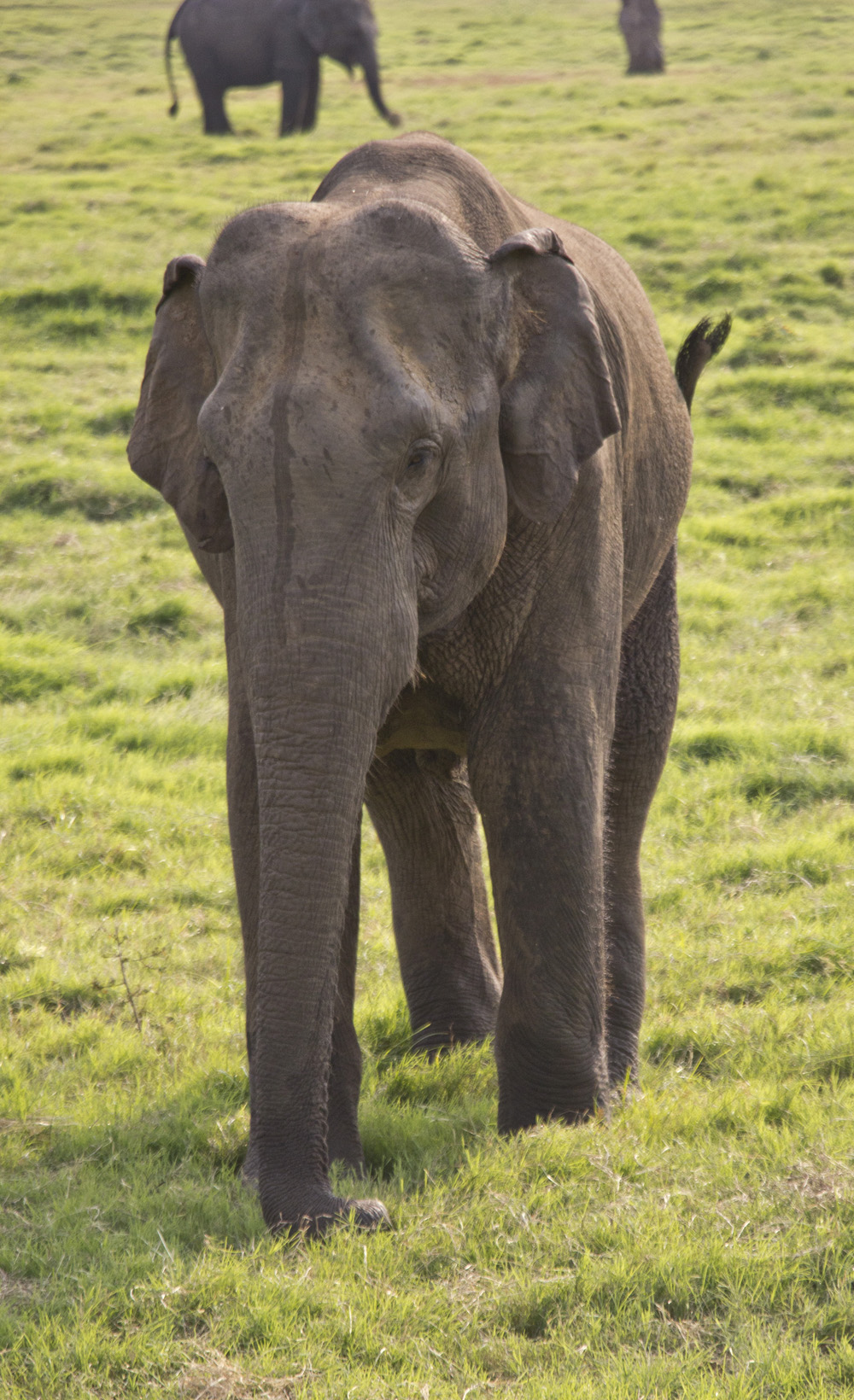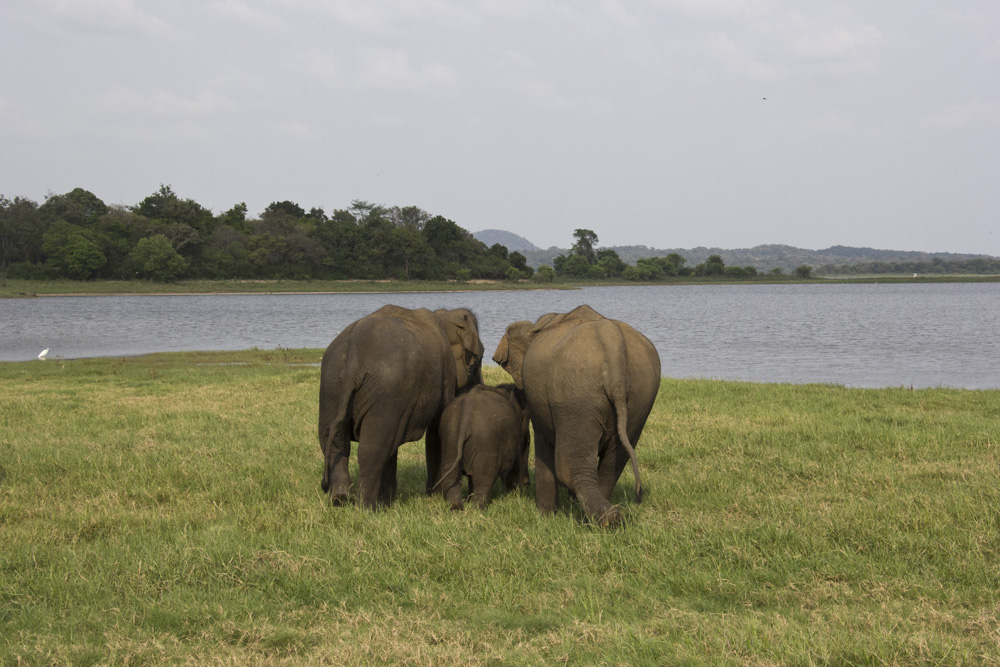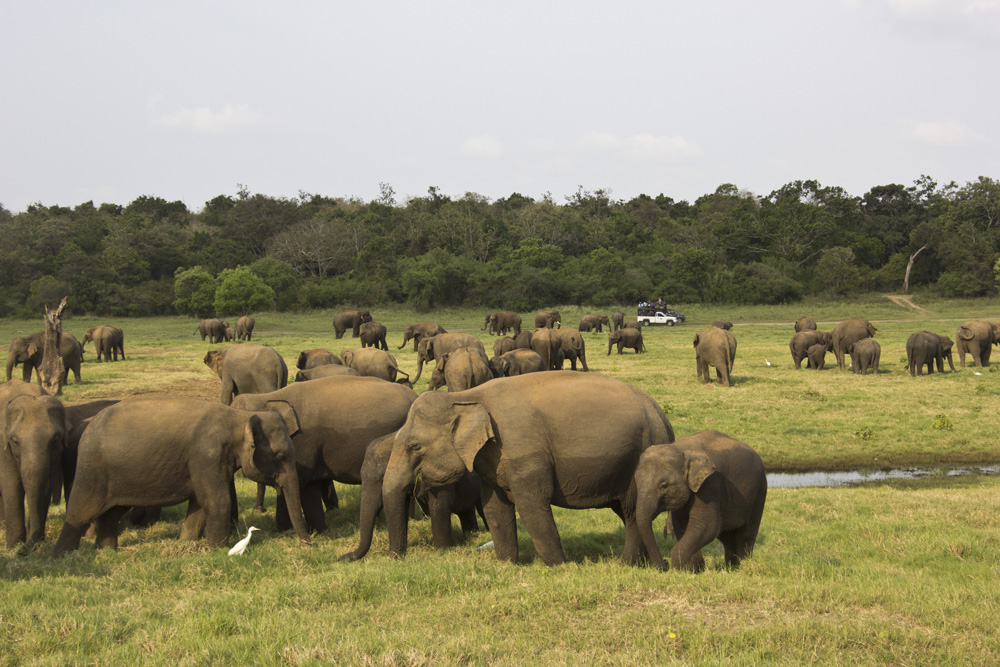 We glided by groups of adults having a snack. Babies learning the ropes of elephant-hood. Families playing together. I was astonished by the gracefulness of their movements, the kindness you could see between friends and mothers. The protectiveness the entire herd felt for the young. A new love for these animals was ignited within me – something that was missing after my bareback riding experience in Thailand that just left me feeling uncomfortable.
There were only a few times I noticed that the elephants seemed nervous by our presence. When they were uncomfortable, they let us know with a quick trumpet so the jeeps would back off to give them more space. But overall, I felt like it was fair and respectful. When we arrived at the reservoir, we were one of maybe 10 jeeps spread out widely along the lakeside.
Unfortunately it was a different story when we turned around to head back out of the park as the sun started to set. I would have hoped that a low limit would be set on the amount of jeeps that can enter the park at once but I don't think there is one. Twenty five jeeps felt like too many. Especially when they lined up like this to gawk at the tusker, who seemed to instill fear in the drivers and trackers.
While the elephants seemed less bothered by the amount of jeeps in the park that day than I was, it's worrisome to think about how many more will be allowed in the park once tourism becomes even more popular in Sri Lanka. Will there be a limit? If not, how will the increase in tourists affect the migration pattern, elephant behavior, and animal numbers? Will the park be able to find a balance between revenue, protection, and safety? I certainly hope conservation is top of mind rather than profit.
As it is now, visiting Minneriya National Park to see The Gathering is a calming, eye-opening, and beautiful experience. With some simple regulations, it's possible to protect these amazing animals and continue allowing lucky travelers to enjoy it.
Because without a doubt, The Gathering is definitely worth traveling for.
Practical Information
* The best time of day to visit is right before sunset. In in the end of May, we entered the park at around 4 and left before 6pm. It was perfectly timed.
* Entry into the park is USD$15, however you must also pay for your driver and you'll need to tip your guide
* Depending on the location of the herds, you may be directed to nearby Kaudulla National Park instead of Minneriya.
* Wear earth tones to blend in, keep your voices down, and respect the elephants in the park. It's the only way to keep this experience as a positive one.