Forsyth Park, the largest of Savannah, Georgia's historic parks, is EXACTLY how I pictured this city in my head and exactly what I wanted Savannah to be. Spanish moss draped from every branch of every gnarled old tree. Grand fountains and humble benches looking out on manicured lawns. Gorgeous buildings surrounding the edges of the park. Gas lanterns adding history and character and sense of place.
And a farmers market that highlights the best the south has to offer.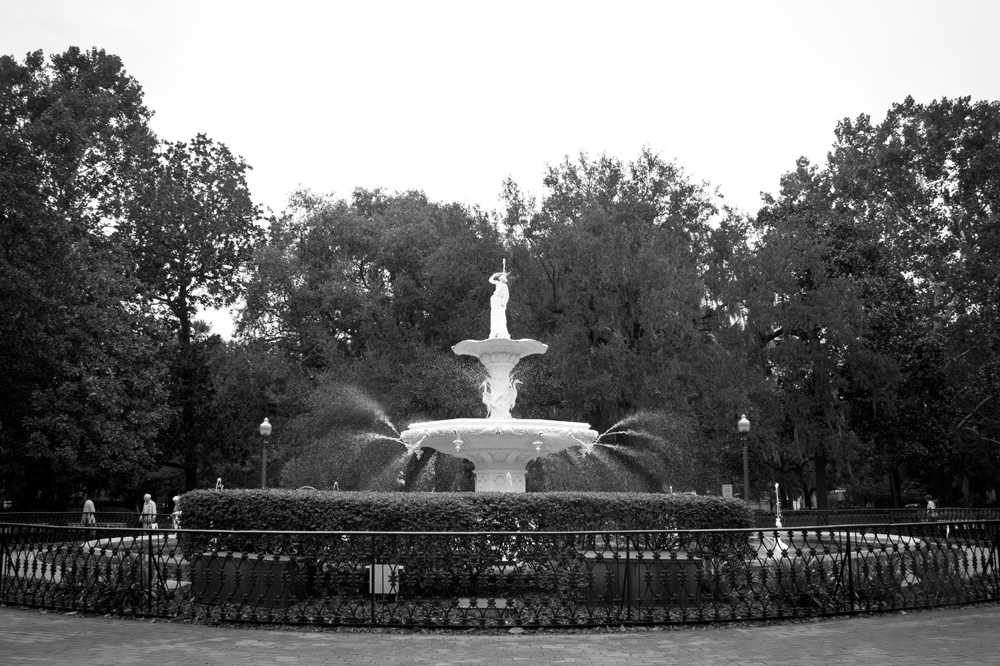 If you plan on visiting Savannah, spending some time in Forsyth Park in general is an absolute must. I mean come on – look at this moss. It's straight out of a southern dream. Or a movie. Or both.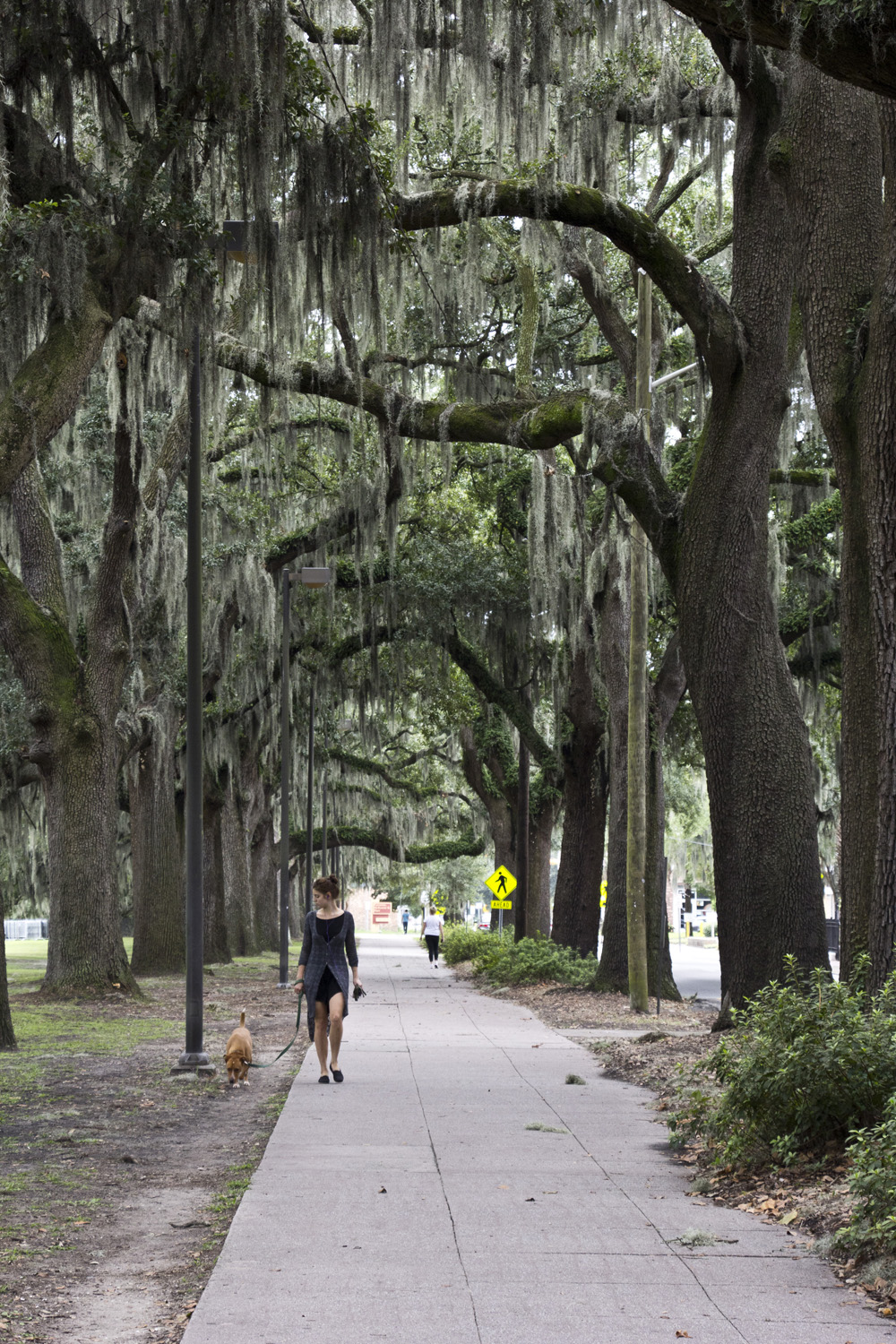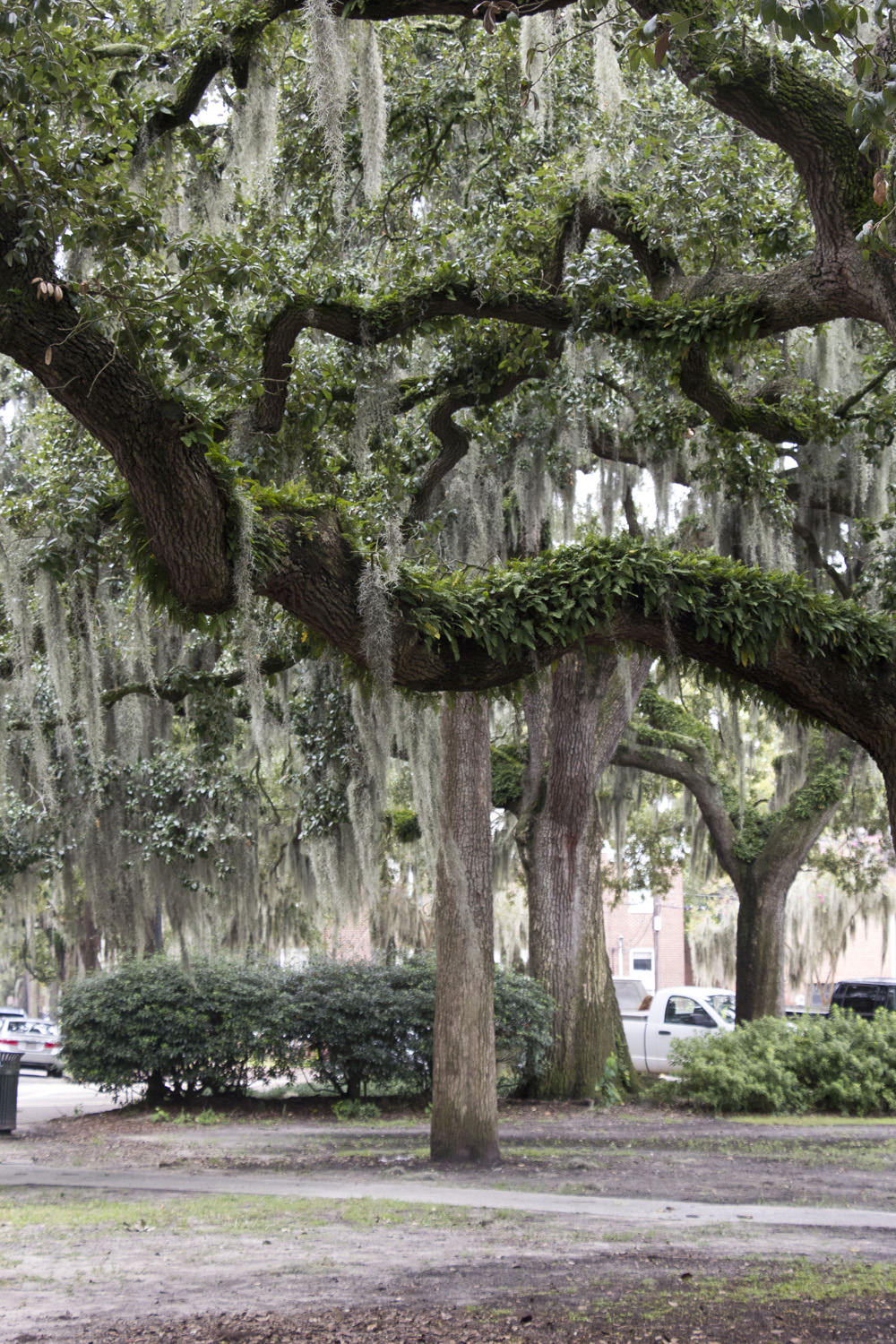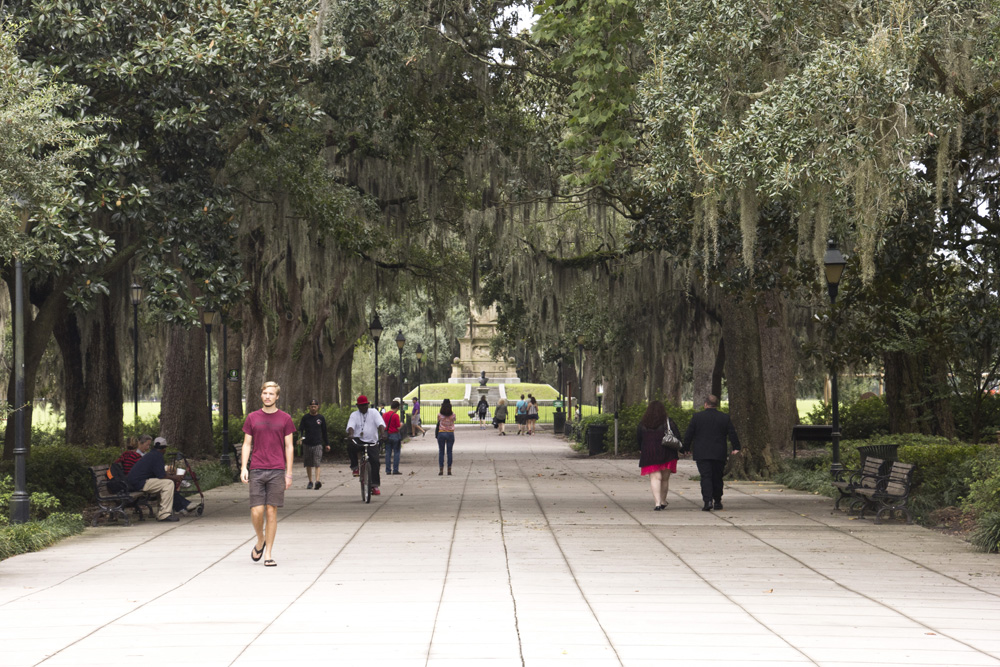 And to make this dream even dreamier, there's a farmer's market on Saturdays. Every week, one of the central walkways on the southern end of the park comes alive with farmers and purveyors and artisans selling local foods and crafts. Market tents float above piles of colorful fruits and vegetables, jars of honey, bags of grits, and boxes of southern okra. (okra that makes me pine for a hot bowl of gumbo). The local community and visitors alike come together to support local growers and enjoy family time. The lawns on either side of the market are perfect for picnics, games, and dog walking.
I couldn't stop snapping photos.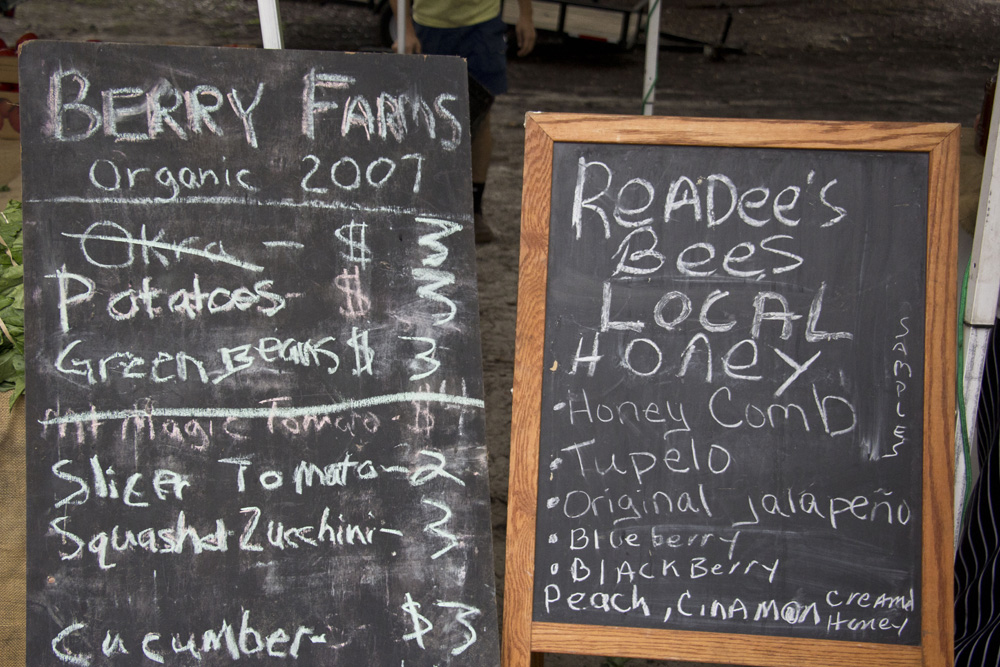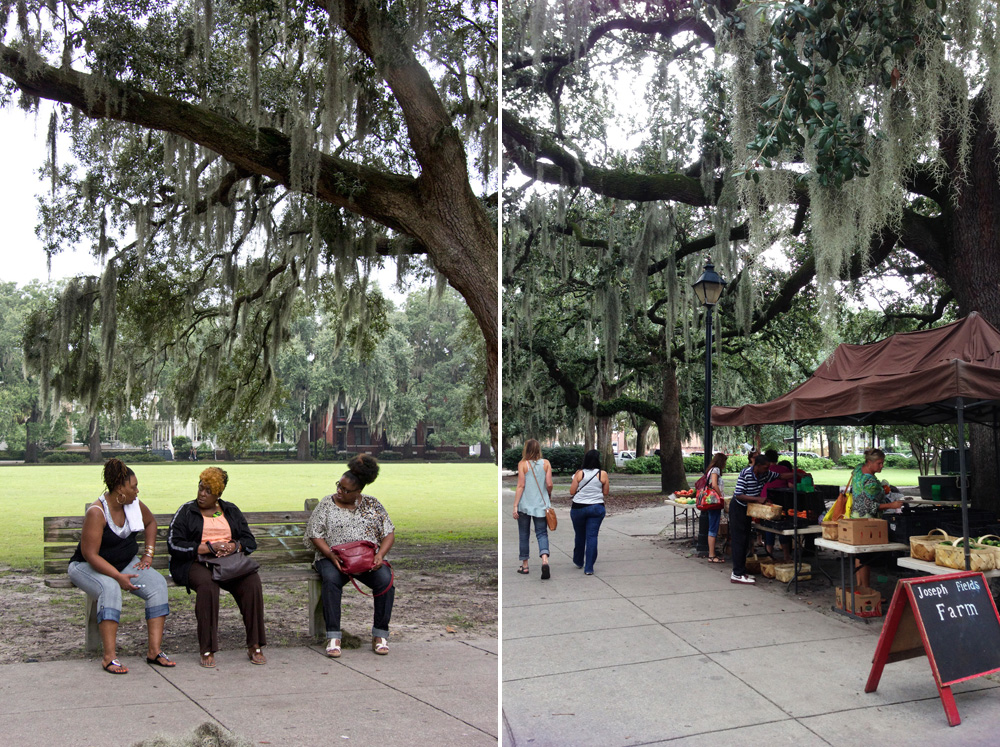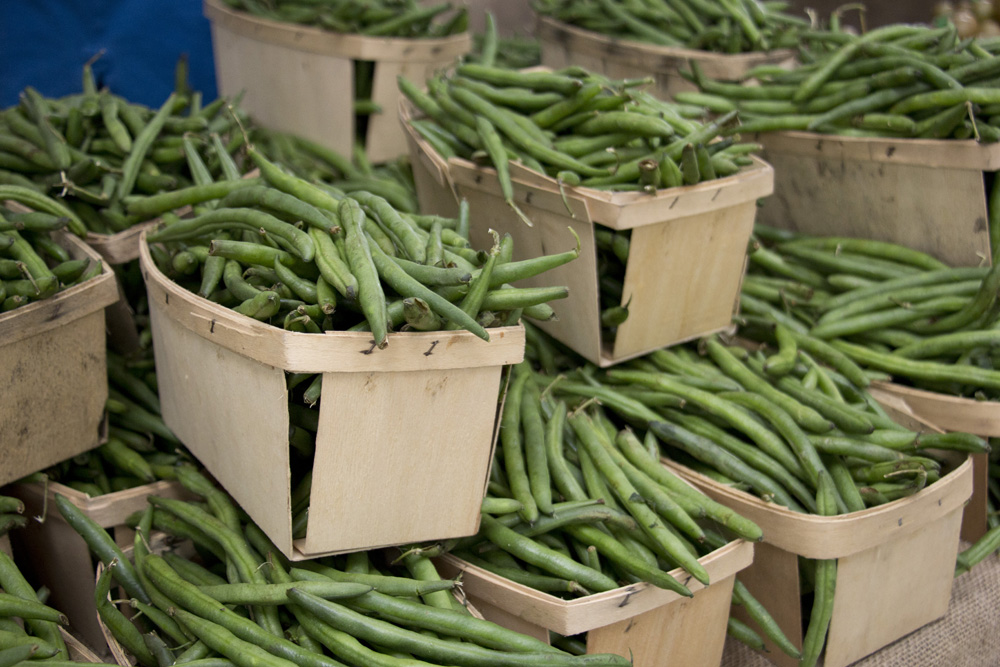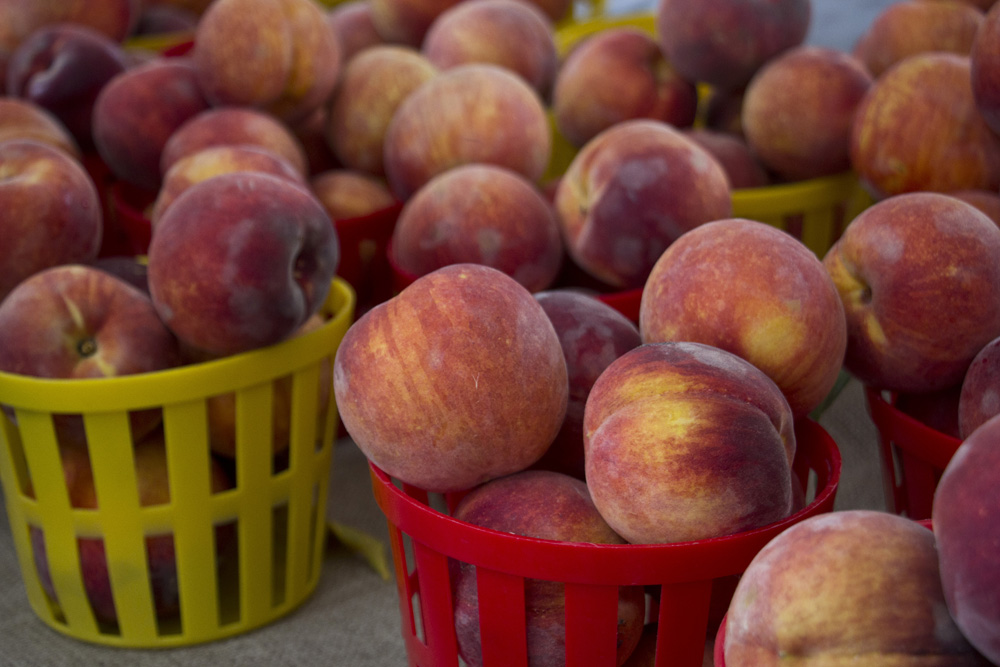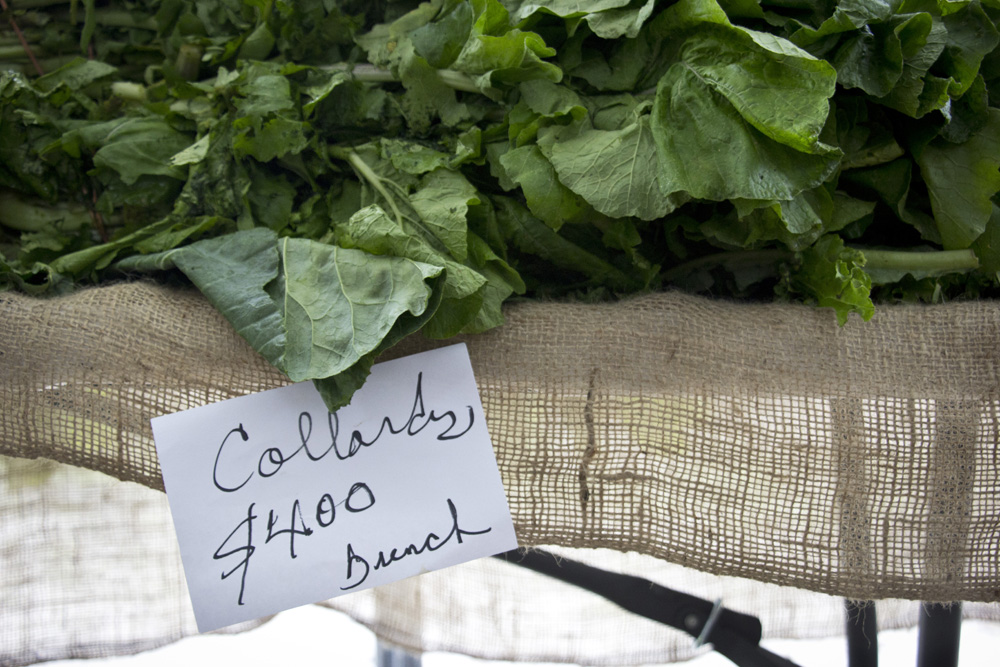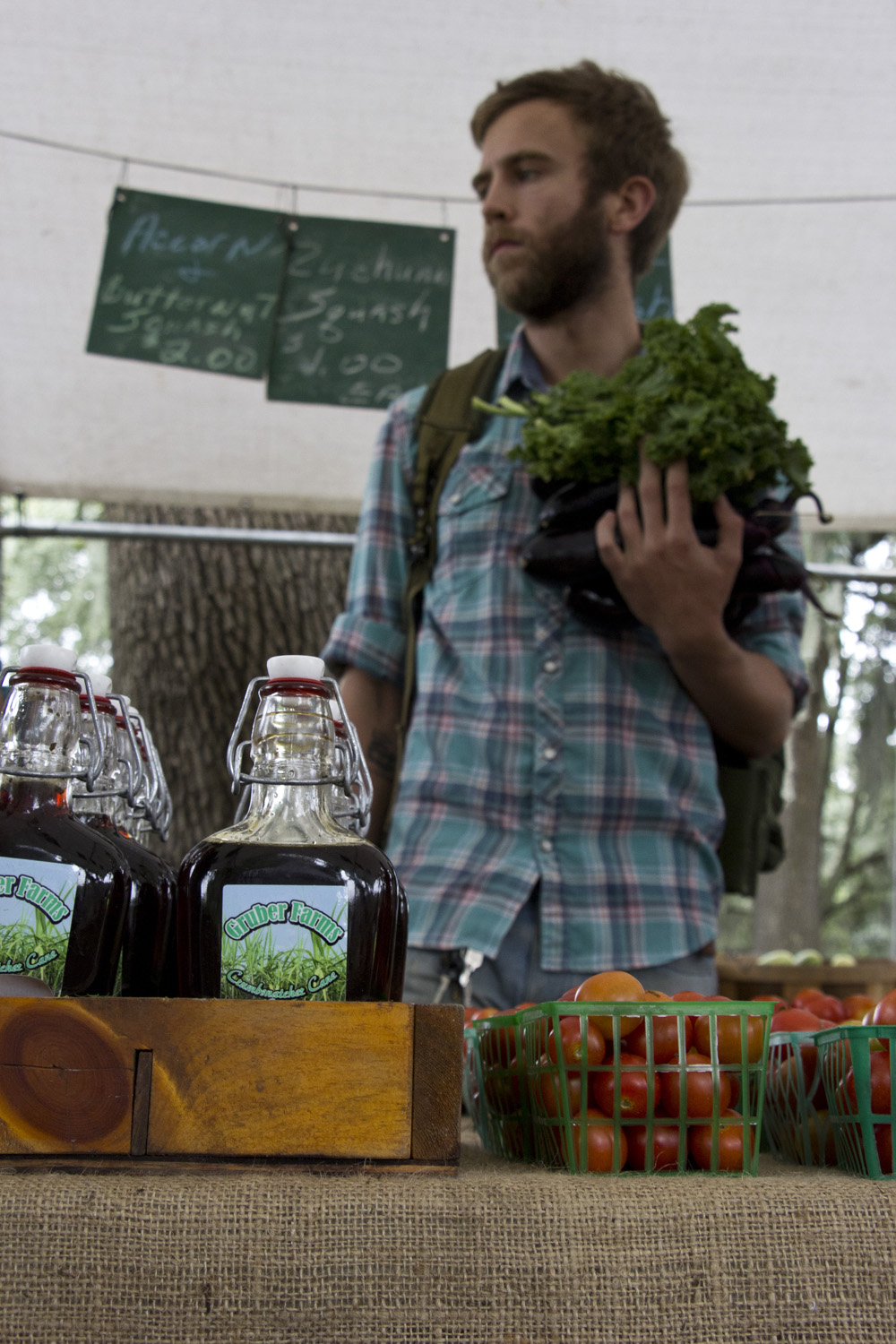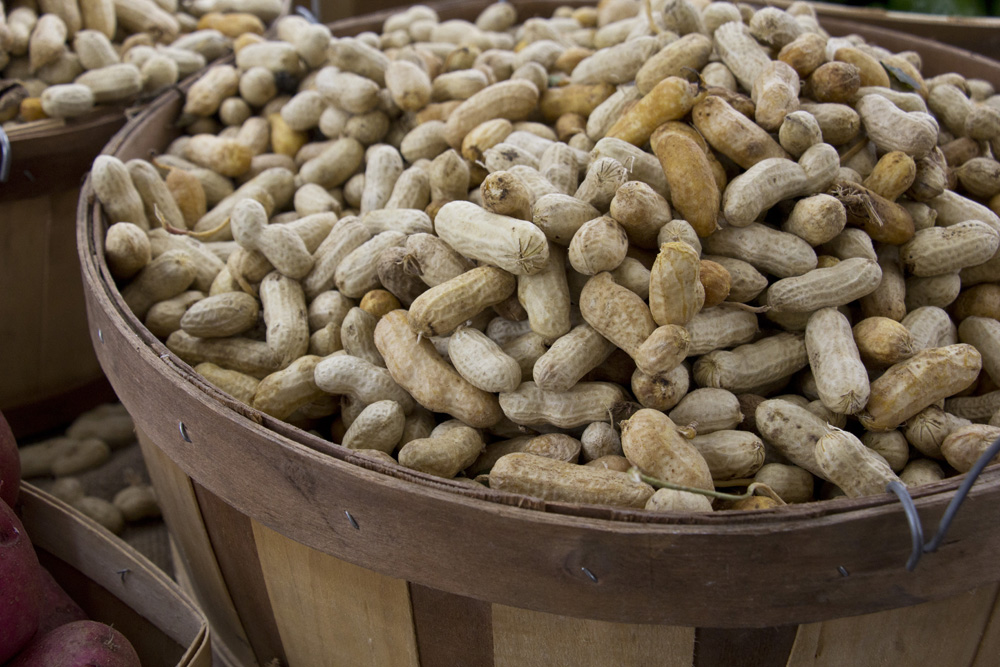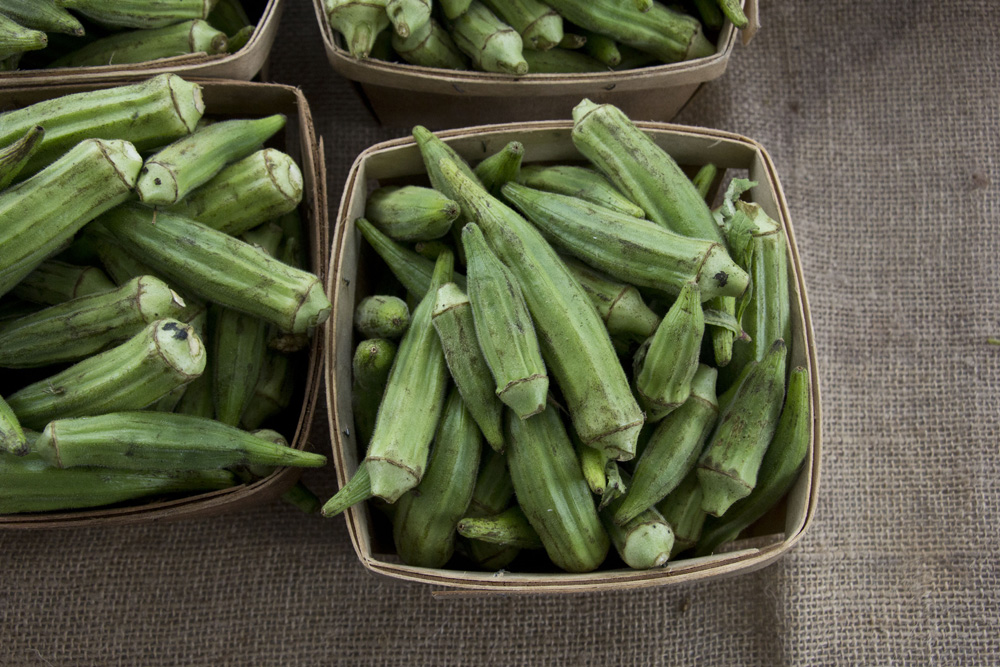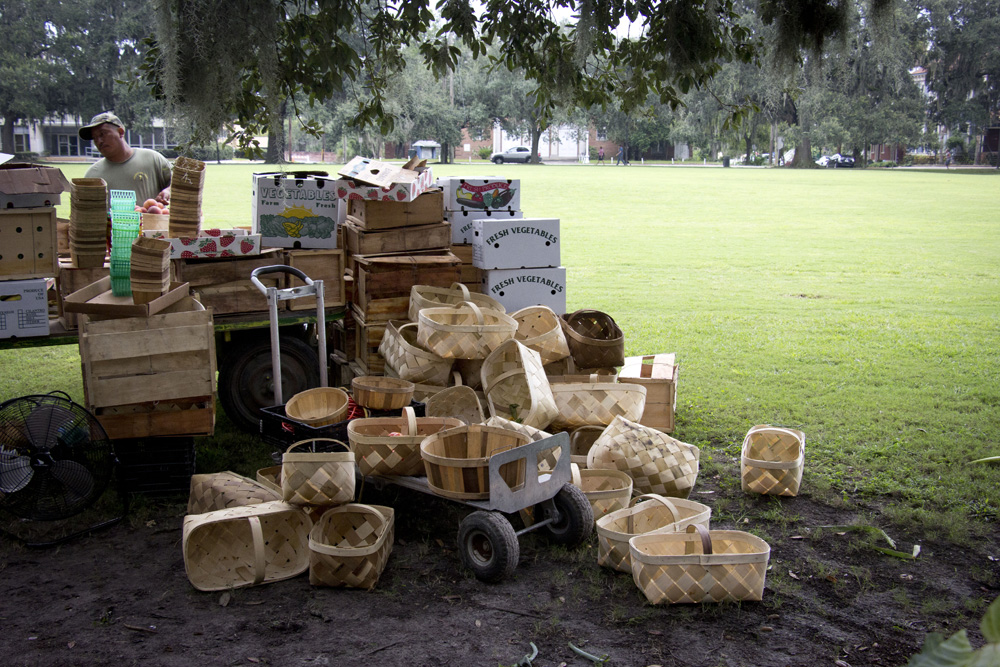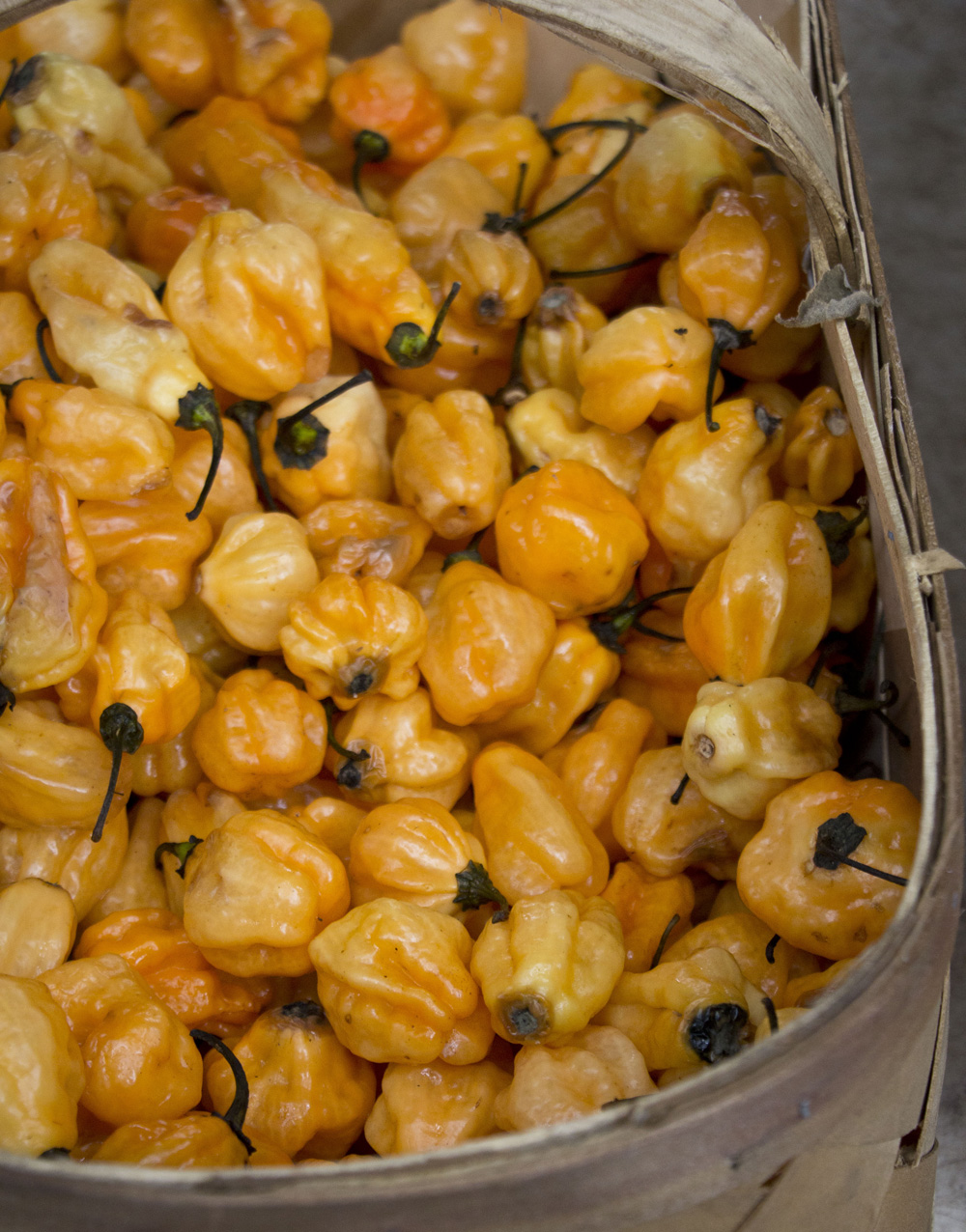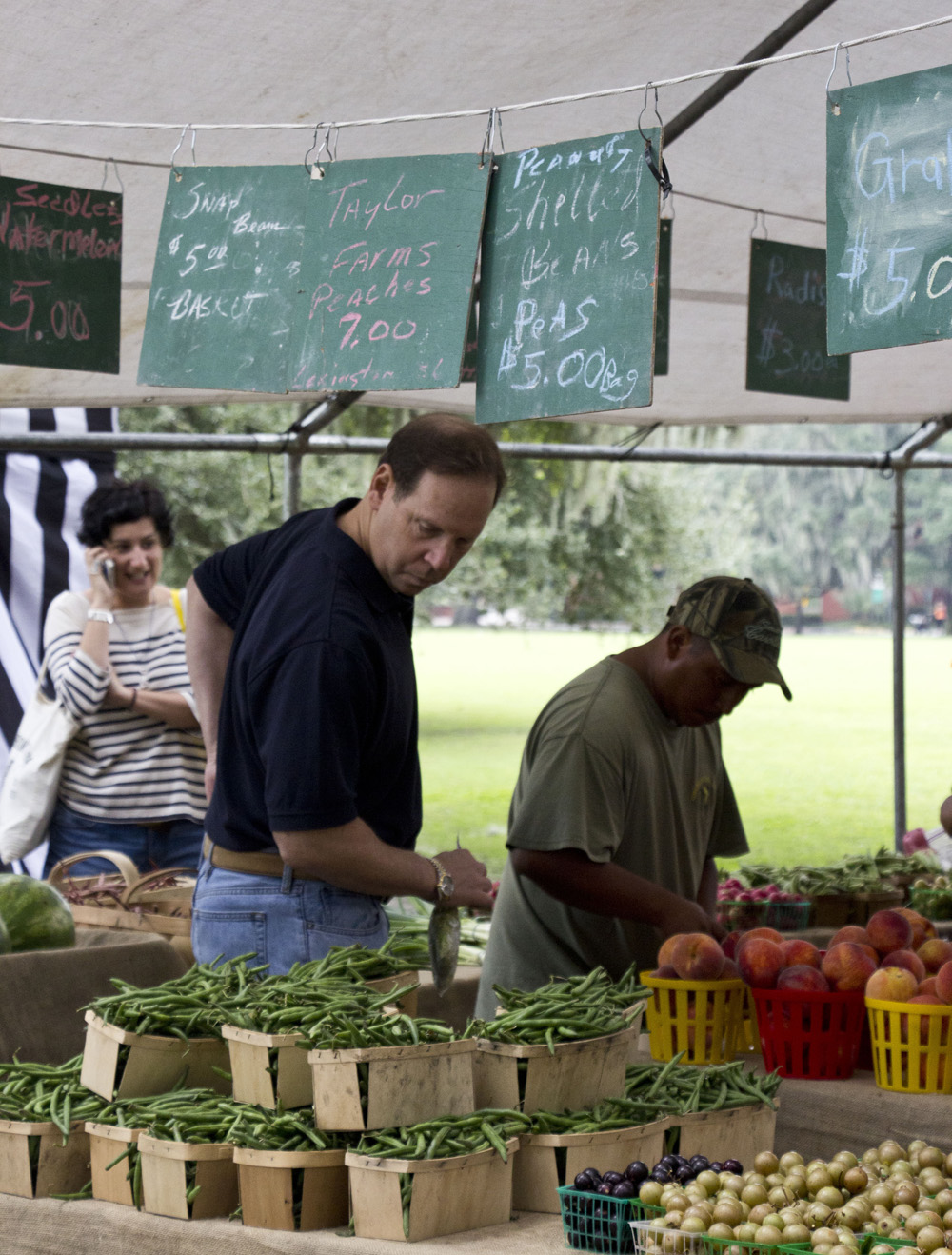 Between the perfection of this market and the dreaminess of the Spanish moss, I was in heaven. The bag of summer peaches I wanted to bring home didn't make it beyond my hotel room (they were too delicious), but I did manage to restrain my appetite just long enough to add a little jar of peach honey in my Brooklyn pantry. A little southern sweetness for my Yankee kitchen.
---
The Forsyth Farmer's Market is held every Saturday from 9am to 1pm at the south end of the park. Check out their website for more market info.
---