Somehow, it's been a whole year since we adopted our pup, Cambodia. And the time went by nearly as quickly as our RTW trip. When I came home from that trip, I felt lost and unsure and worried that something was missing back home. I thought may never love Brooklyn again as much as I had loved it before traveling.
After six months with our Badass Brooklyn Animal Rescue dog though,  I see now that all I was missing was this face: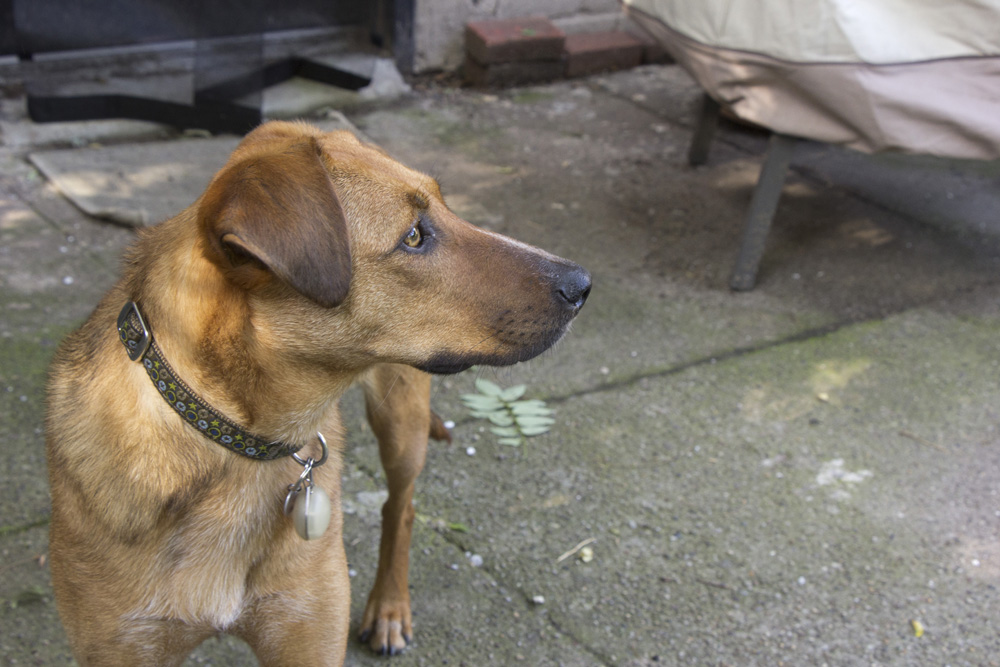 I could talk about all the ways adopting a pup in need has made me grow as a person, learn about the natural world, and discover what's really important. And it is all so true. But really, adopting Cambodia has been incredibly fun and joyful. Yeah, it's annoying to get up painfully early and walk her – especially in the cold. Yeah, picking up poop in pink plastic see-through bags with hearts all over them (because they were the only ones on sale) is not glamorous. But when it comes down to it, we just feel plain lucky to have been chosen by this independent and sensitive canine soul who was really just looking for love. I honestly can't imagine what life would be like without her.
So what have we learned in the last year of dog ownership?
We've learned that she is incredibly patient with us. She has in turn helped us find patience in other places in our lives.
We've learned that she is both intrigued by and afraid of silly things in nature. Here, she finds both the tides of the Hudson River and the weird sounds of ducks in a duck pond quite beguiling. It's taught me to try to stop worrying so much. I'm a work in progress, but maybe she and I can work on our worries together.
We've learned that she LOVES to run with other dogs in the park. And sometimes, a good old fashioned standoff is just as fun. Taking her to the park so often has forced us to spend more time outside. SUCH a good thing.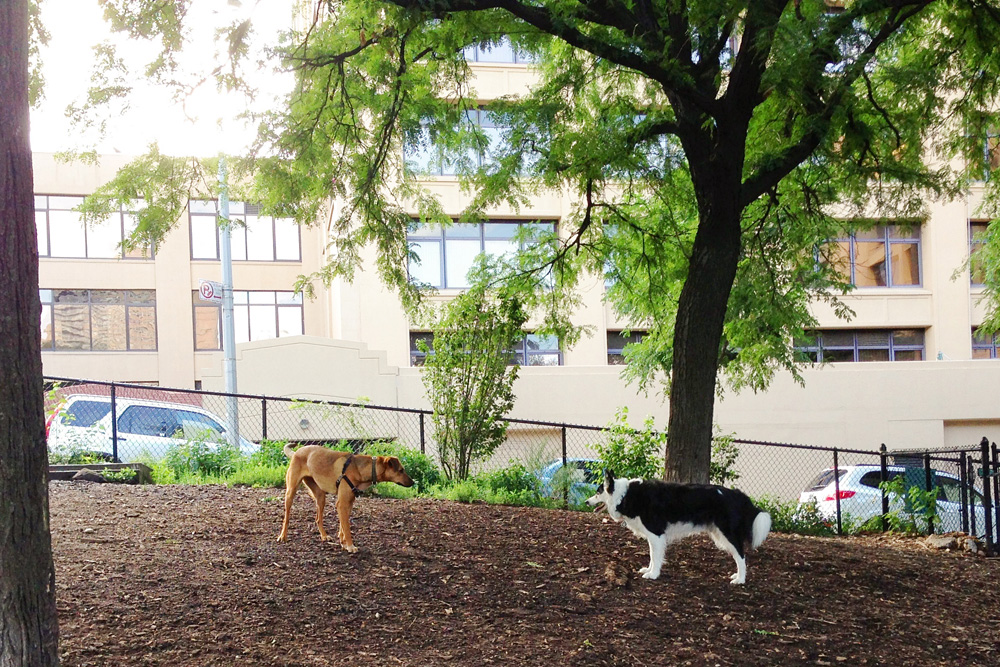 We've learned that she is protective of her house and of her humans – this is something we are working on so it never becomes an real issue. I guess you could consider this is another lesson in patience and a big one in dedication.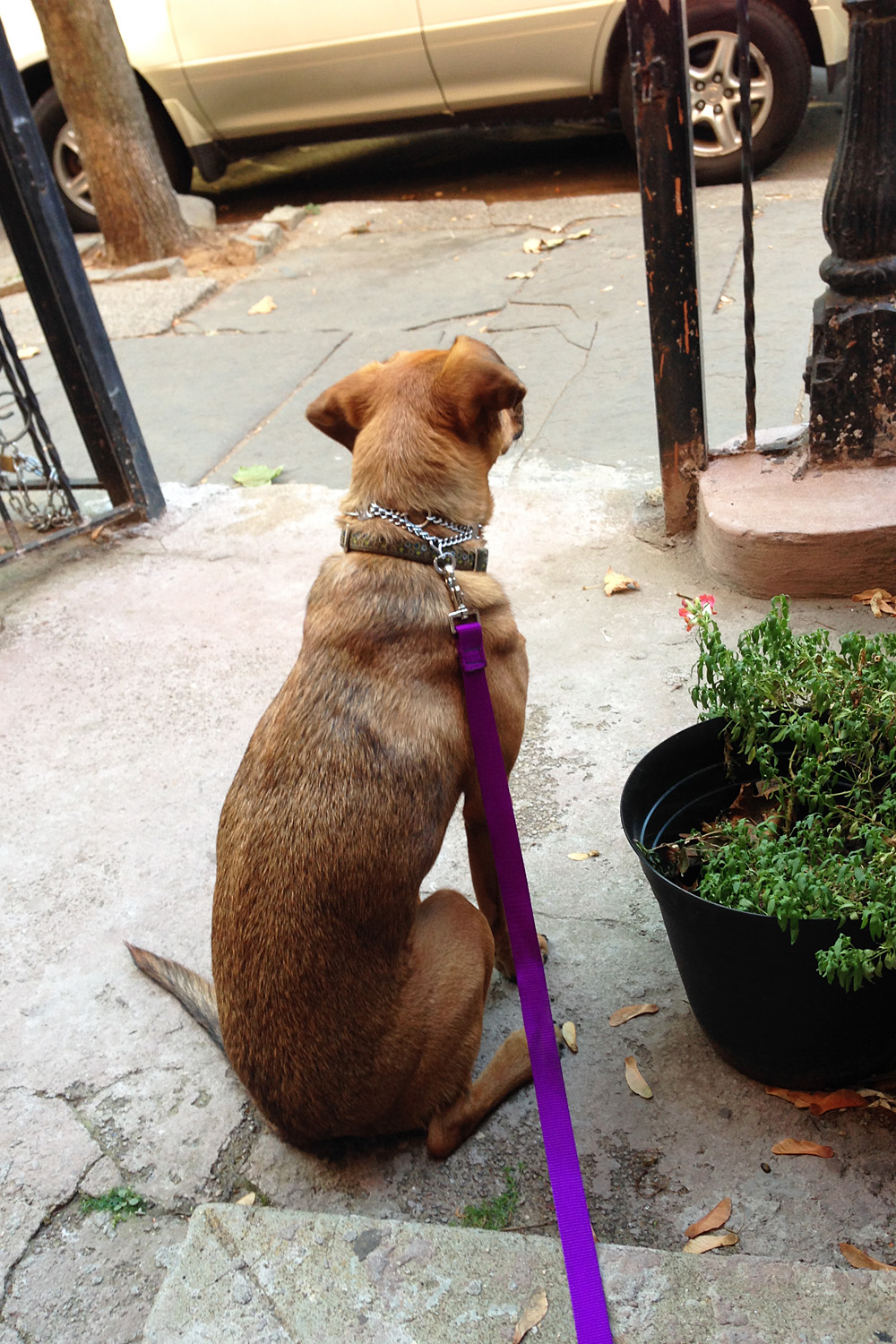 We've learned that she cannot help but destroy her stuffed animal toys instantly. Step 1 – kill shake. Step 2 – bite off face. Step 3 – destroy squeaker, if applicable. Step 4 – unstuff and distribute said stuffing in an even semi circle around self. Step 5 – look up and realize only 90 seconds has passed.
Honestly, this has just makes me laugh. There isn't always a hidden life lesson (cough cough, Dad).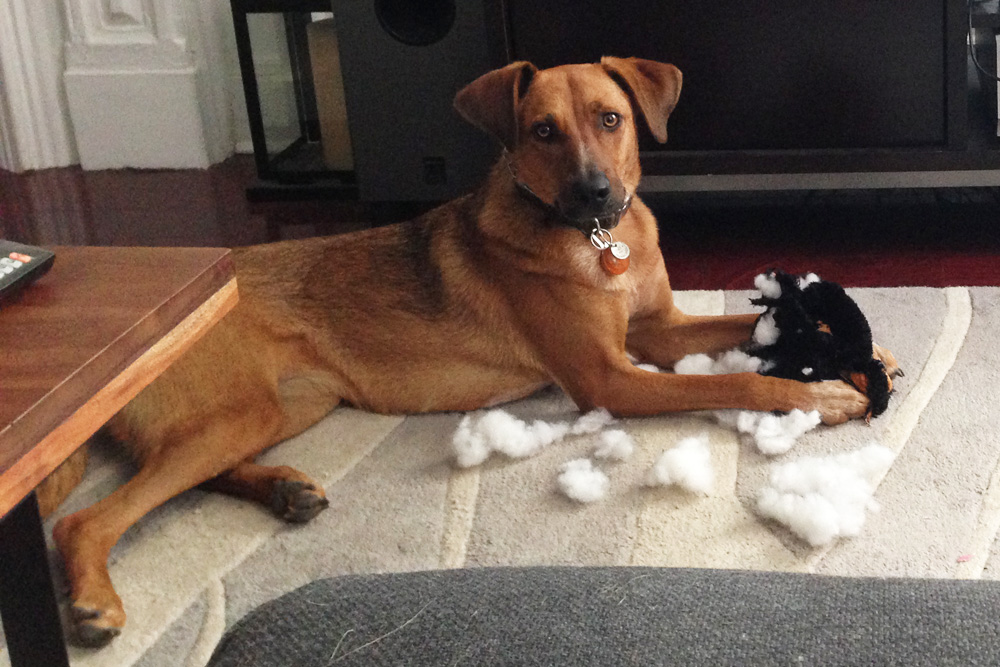 We've learned that she enjoys just being outside. Sitting, laying, standing, scanning for squirrels – just existing in the fresh air makes her feel whole. This is a good lesson for everyone.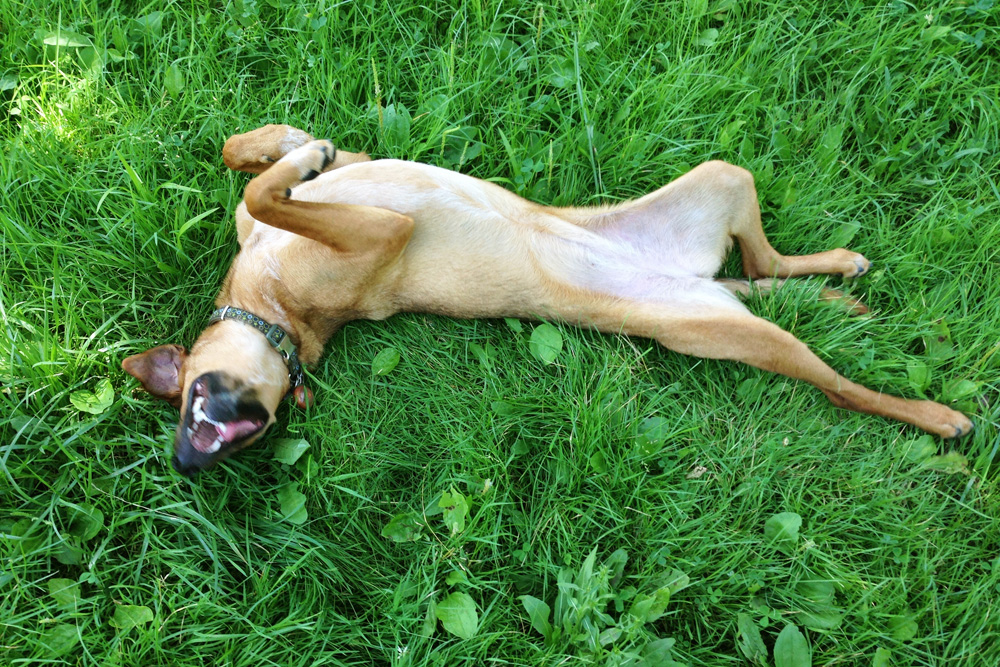 We've learned that at the end of the day, all she really wants is to feel safe. As long as "safety" includes squishy ikat throw pillows. Isn't that what we all want?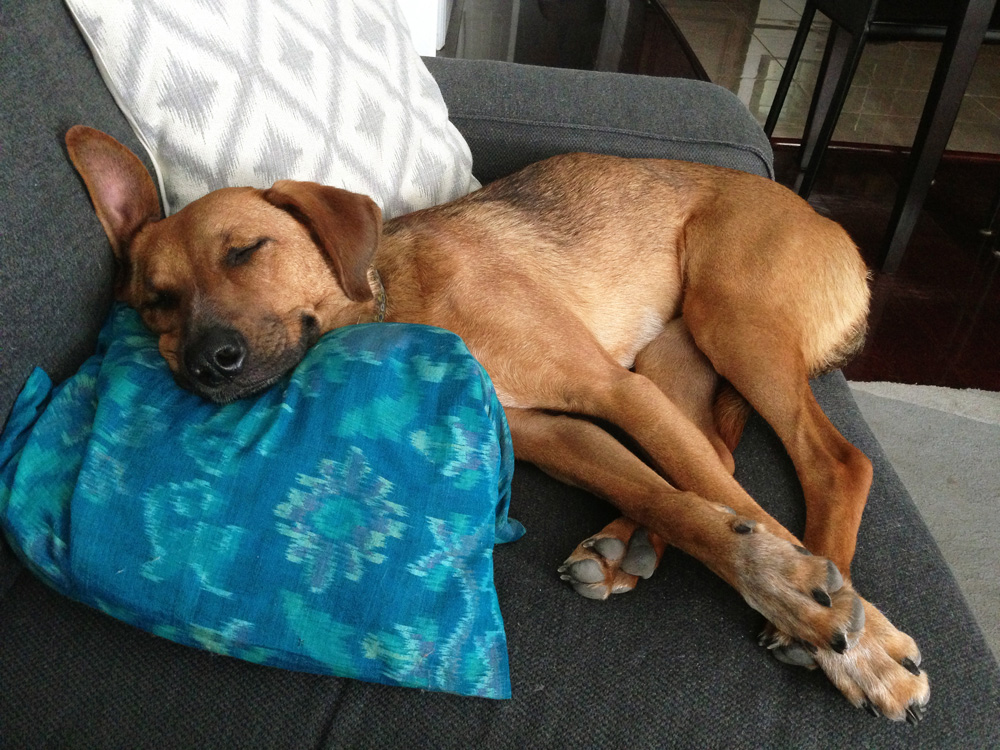 In summary, having a dog is awesome. And it hasn't stopped me from traveling one bit.
I can't wait for year 2. and 3. and 15.
For anyone considering adopting a pup, please get in touch with me! I'd be happy to chat about the commitments, life changes, and costs of adopting/rescuing.
If you are currently looking for rescue groups from which to find one, I highly recommend the wonderful people at Badass Brooklyn Animal Rescue. They are extremely dedicated to their cause of saving canine lives from senseless destruction in southern shelters, and the community they've built around their organization is inspirational.
---
Click here for more info about Badass! Or join their Facebook page to meet some dogs currently available for adoption.
---