A trip to Nicaragua must always include Granada. Not only is it one of Nicaragua's most picturesque and well known colonial cities, but it's also nice and close to San Juan del Sur and the Managua airport. So, there's really no excuse to miss out since it's either on your way in or out.
Though we only had one afternoon to explore, I managed to find some amazing things that made me happy we visited.
The first was the Central Market. It blew me away. In fact, it's now one of my top 5 favorite markets I've ever visited. Read all about it here. Be warned the food photos look delicious.
The second was the Central Square. It bustles with food carts, souvenir stands, locals, tourists, travelers….it feels alive with the pulse of the city. It is for sure THE place to find a shady spot on a hot day, people watch, and sip a cool drink. And let me tell you, it was so hot and so humid on the June day we explored this city that we had to go INTO Catedral de Granada to get away from the hot wind. Eventually, even that was too hot and we headed back to our hostel to cool down in the pool.
Regardless of heat or humidity, the square is a must see. And Granada's famous Vigoron, a popular local snack available at the square's food carts, is a must-eat. Delicious slaw, yucca, and pork swaddled in a banana leaf.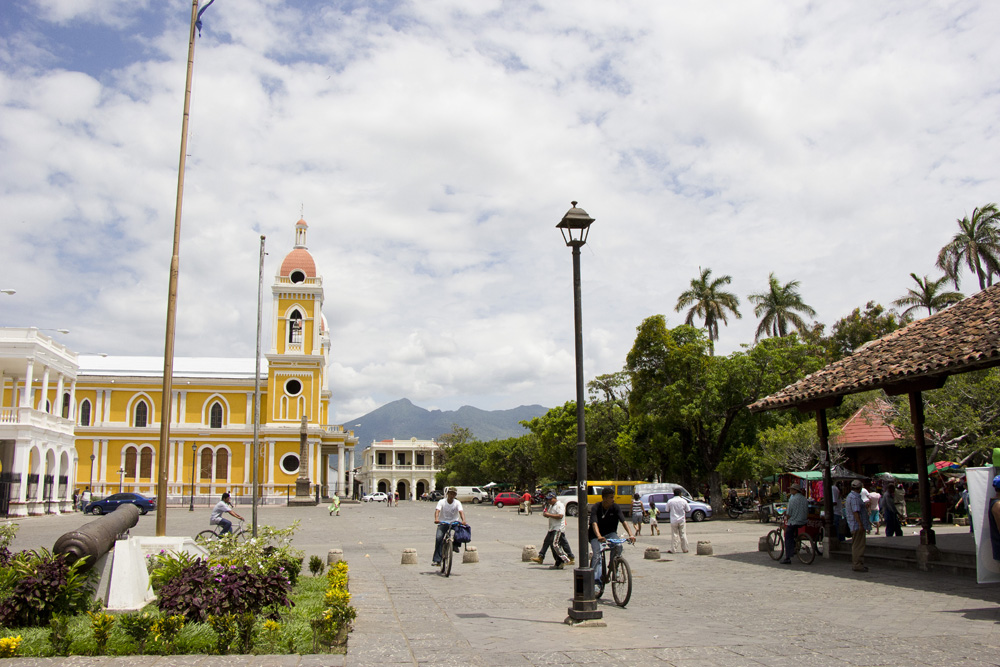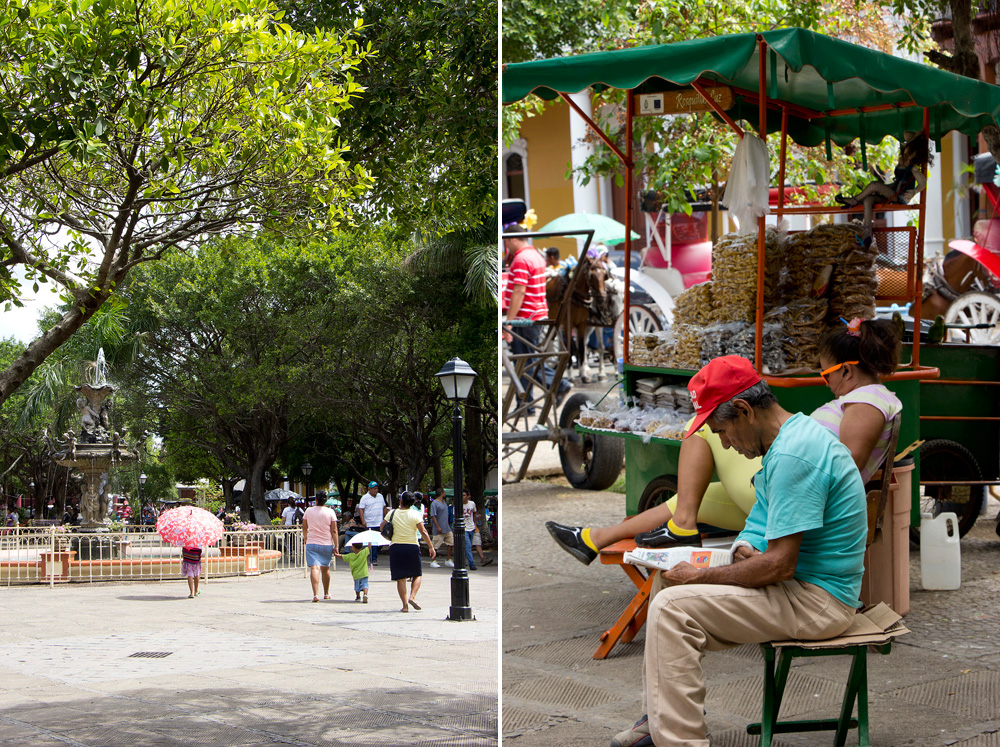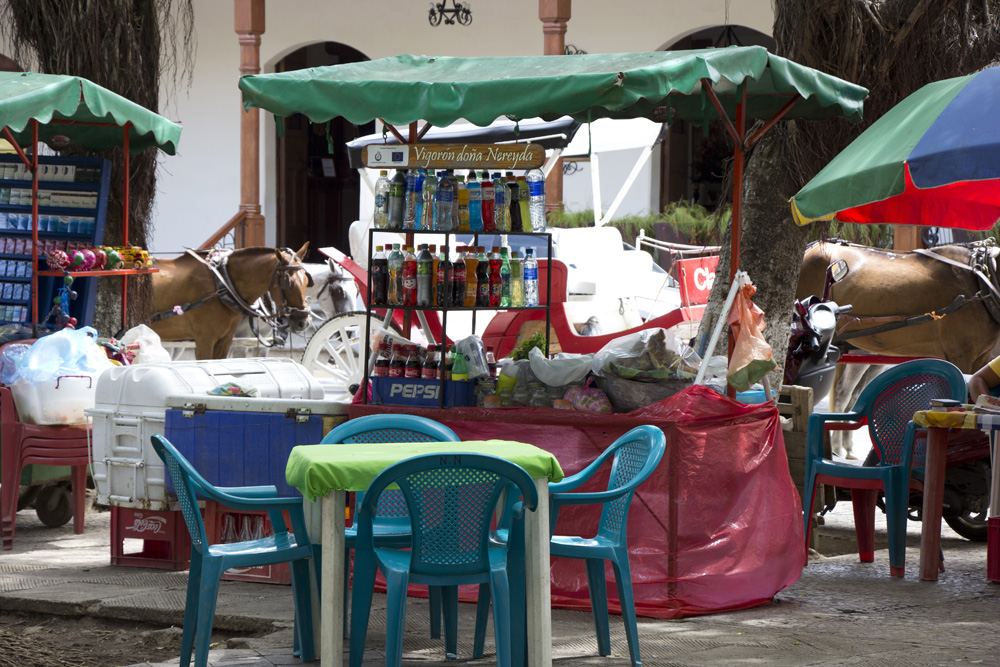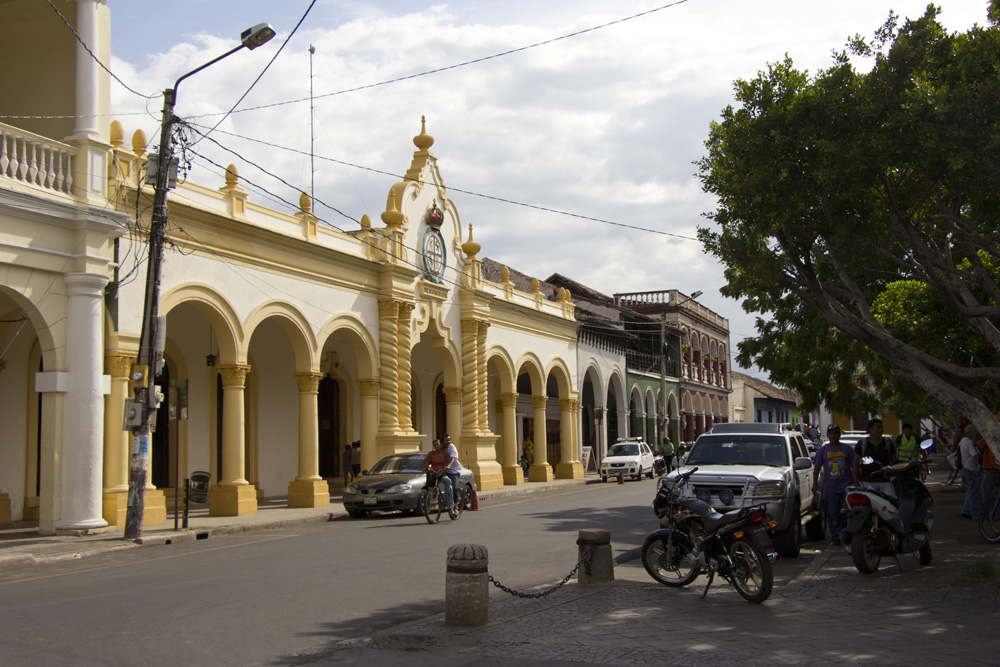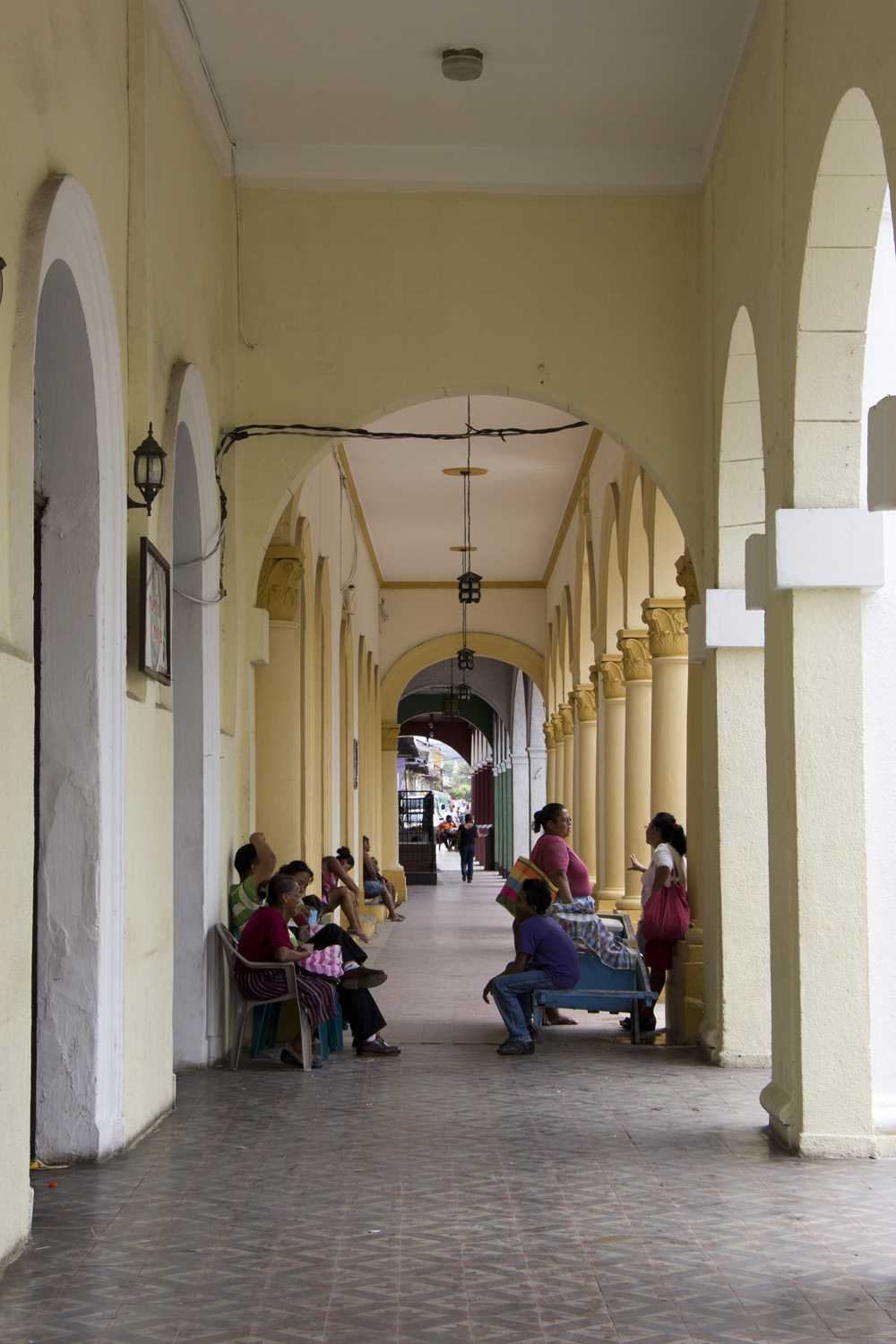 We didn't make it to lake-front Granada as we had just come in from our lake-adventure on Ometepe, but there are opportunities to take boat trips along the water as well as enjoy a meal with a panoramic lake view. If you aren't in the mood for the kilometer walk down the avenue though, spend some time cruising the blocks around the central square – they are packed with people and shops and even more carts of snacks and drinks.
But wherever you spend your time in Granada – lake-side, market-side, or trying to cool off in a big ol' yellow church – a visit here is always a good idea. Even if it's just for an afternoon.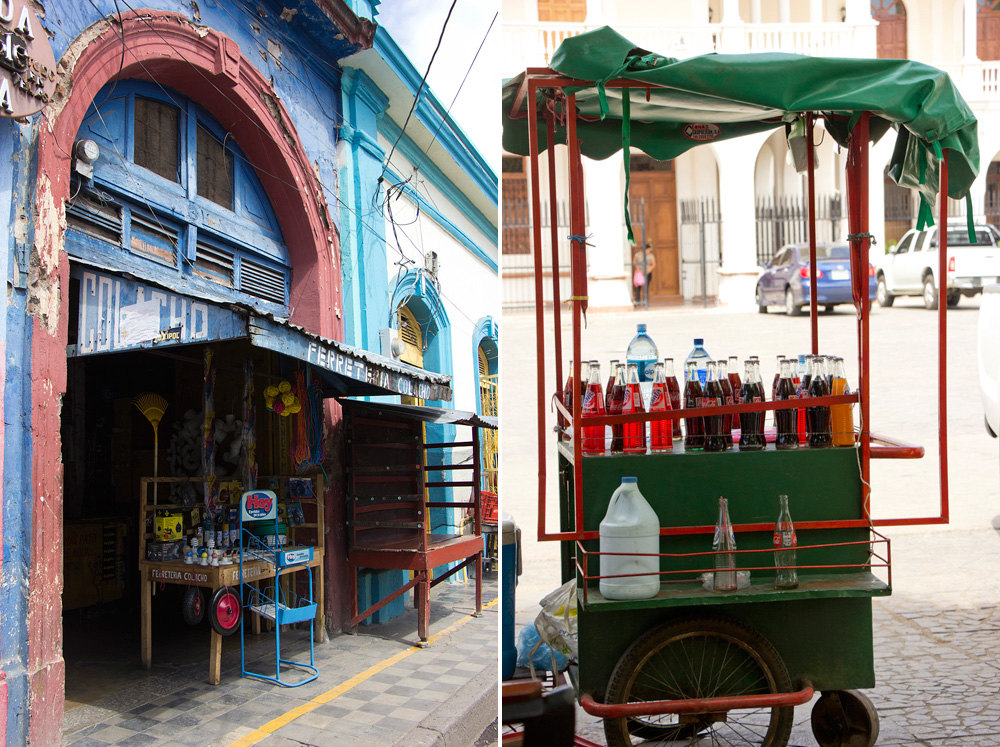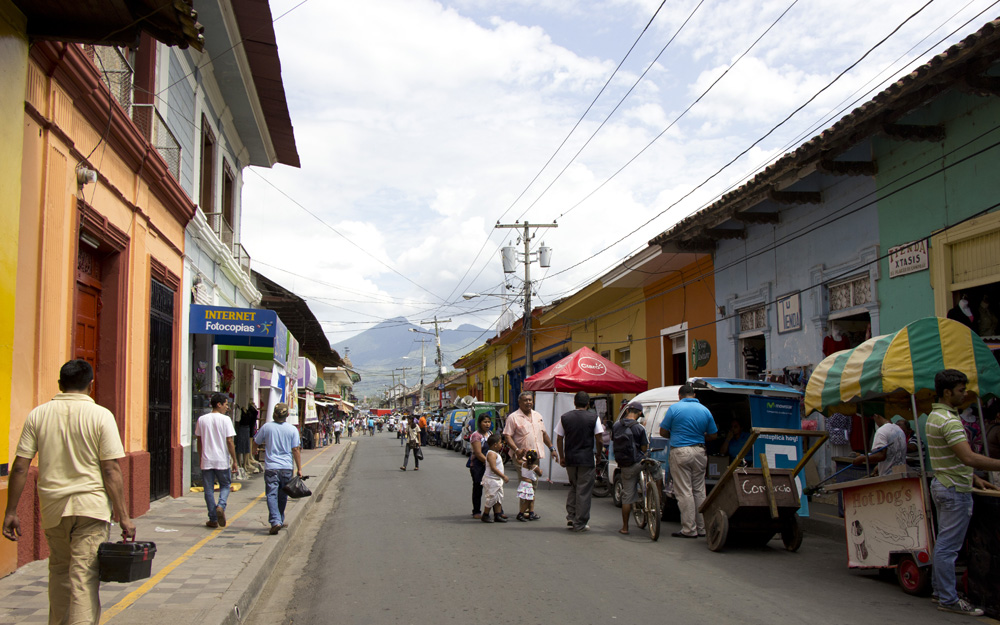 ---
Check it out: TravelShus' Interactive Guide to Nicaragua
---