Manuel Antonio is one of the more popular stops on the Pacific Coast of Costa Rica for good reason. The beaches are clear and beautiful. The National Park is wild and loud with monkeys, sloths, insects, and birds. There are plenty of accommodations overlooking the Pacific for travelers of all budgets and styles.
Thus, I've made sure to include it on the itinerary of both my trips to Costa Rica.
It's important to note, however, that the national park is closed on Mondays. So guess when I planned my latest trip to Manuel Antonio? Monday! I'm normally very good at working around this sort of thing, but alas it was out of my control for this trip as we had a very tight schedule with little room for a non-Monday visit. Also, I forgot. I admit it.
Instead of tracking monkeys and sloths through the forest, we spent some time on Manuel Antonio's Espadilla Beach – a wide stretch of silken sand that's open 7 days a week. It was an excellent consolation prize.
There are lounge chairs and umbrellas available to rent for a small fee. Local merchants wheel carts selling cold drinks, fresh coconut, and snowcones. The surf is just as warm as it is in the park and the sky is just as blue.
Not bad for a Monday.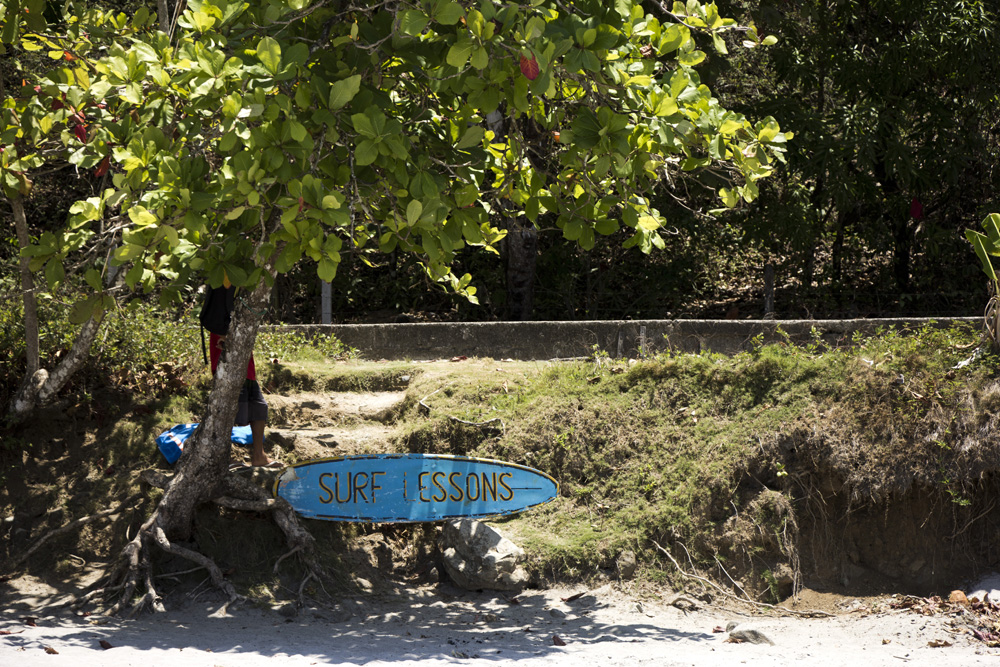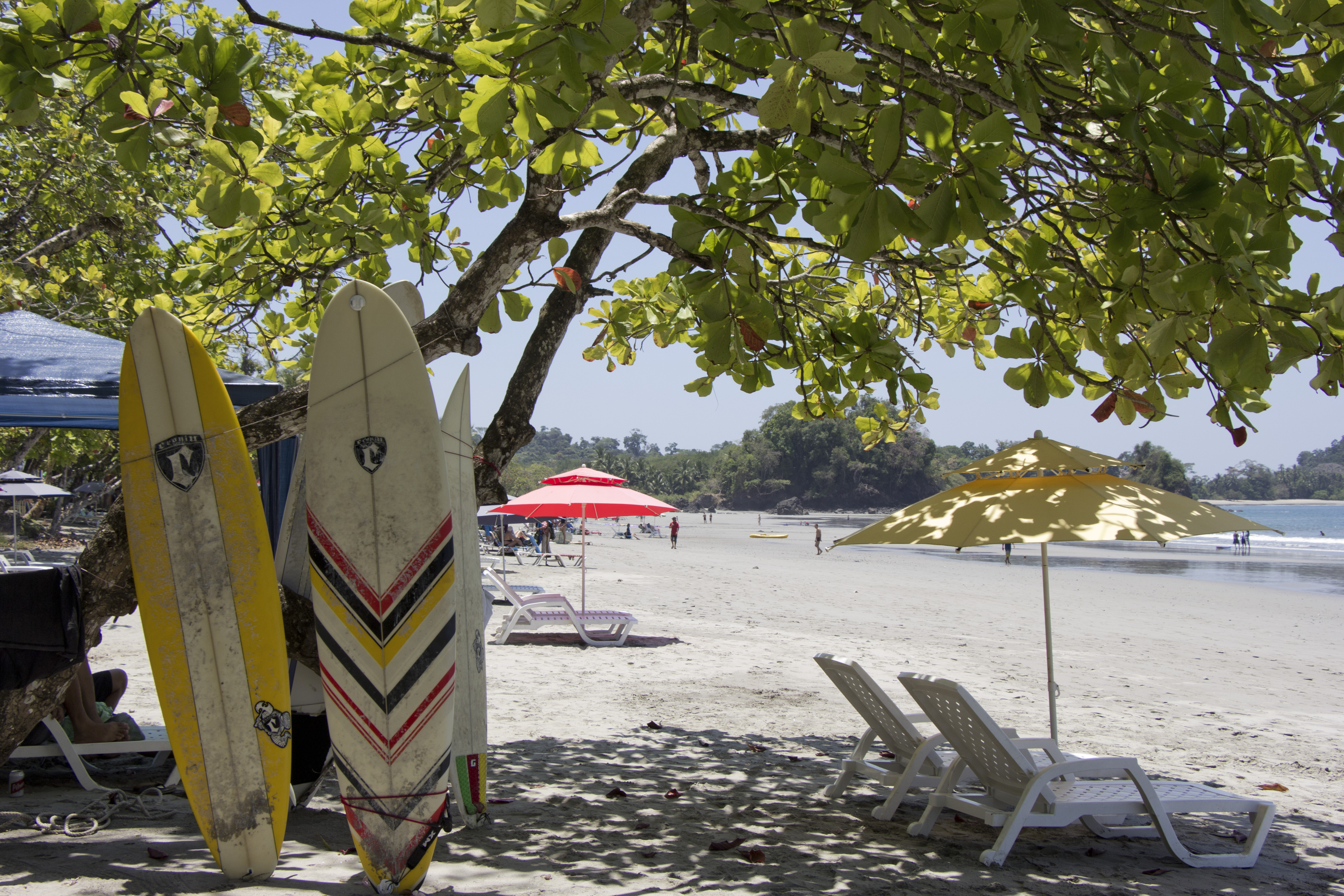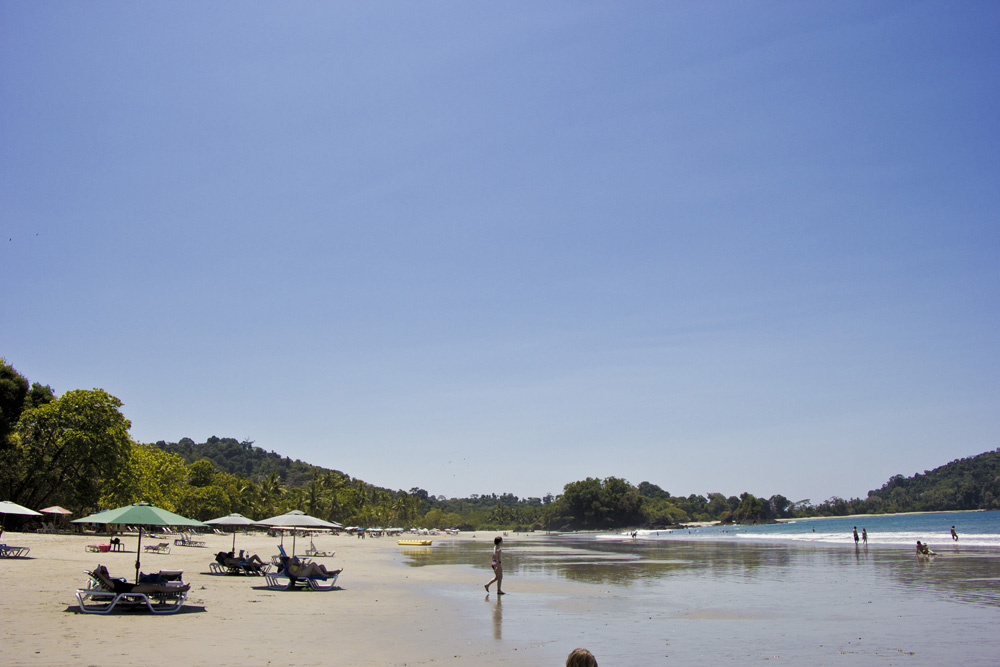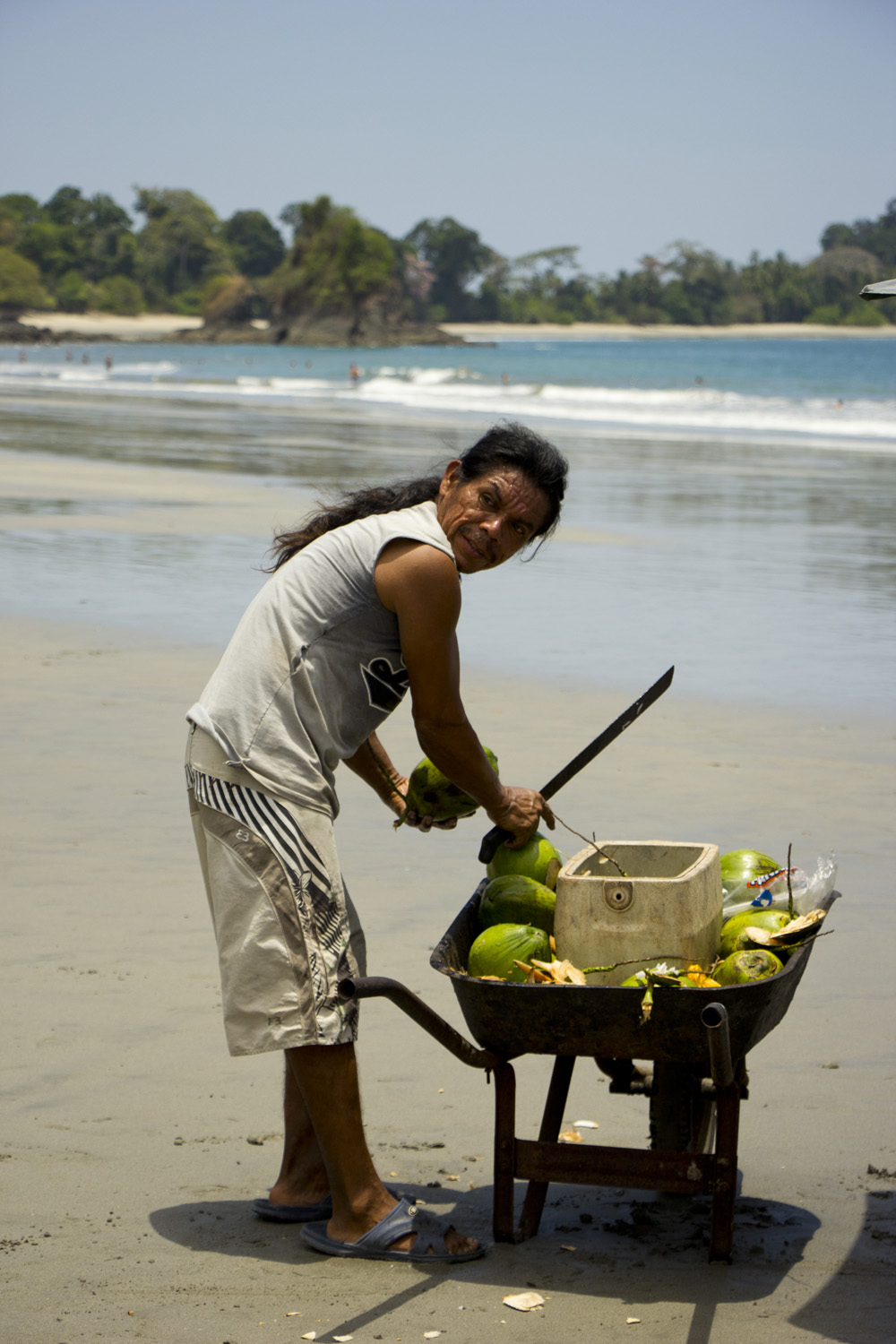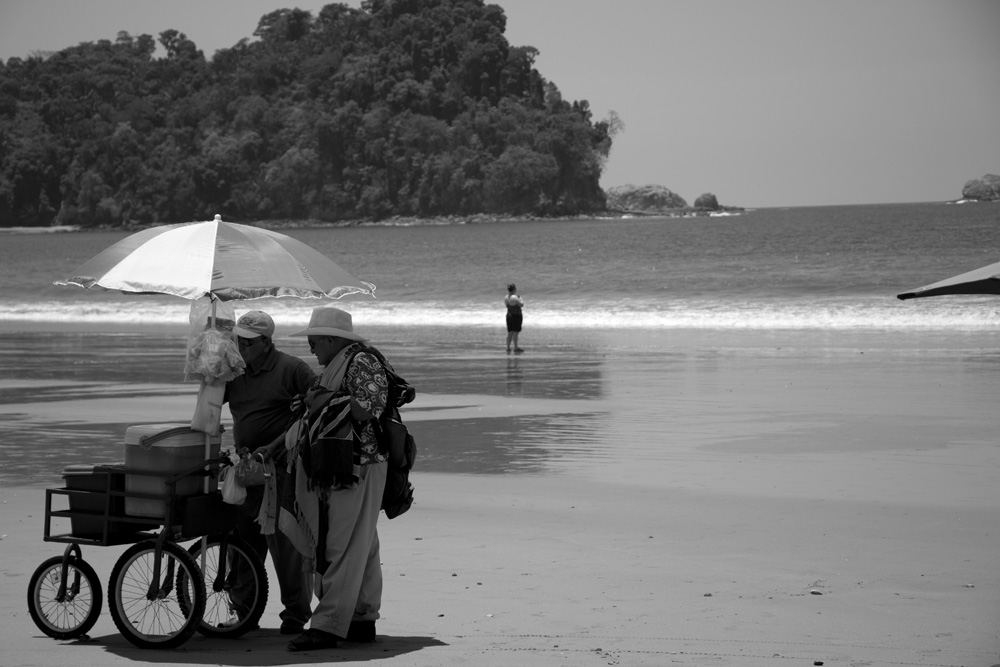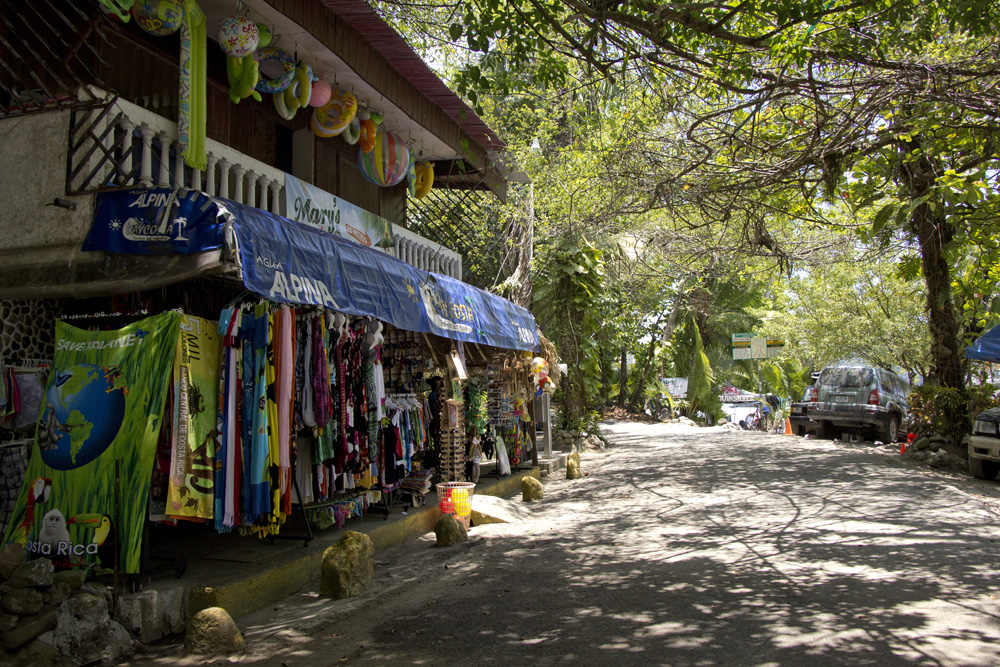 ---
Check it out: TravelShus' Interactive Guide to Costa Rica
---