Obviously, travel is an important part of my life. So it only makes sense that travel would be an important part of my dog's life as well. Unfortunately, my 38-pound rescue pup Bodie is not eligible to travel on a plane, and I am not a fan of treating her like cargo underneath the plane. This makes me sad. Very very sad.
Since Bodie is limited to exploring as far as we can drive her, I've spent a lot of time researching and creating itineraries for fun weekend and day trips in the northeast.
First, we had to think about safety. Our main method of transport is our fantastic 2000 Ford Focus, so deciding on a seatbelting system was a priority. (Letting her roam around the backseat on the New York Thruway is a not a good idea) We opted for a car harness, which has a loop on the back to connect the harness to a regular seatbelt. The dog on the box made it look super easy and comfy for any canine to figure out, but not for Bodie. She contorts herself into all kinds of positions to make the harness look as uncomfortable as possible. She also insists on pointing herself either sideways or backwards – never in the direction of the car's motion. Sometimes the back half of her body completely hangs off the seat. Despite the seatbelt gymnastics, it does keep her in one safe place during the ride and also gently lulls her to sleep.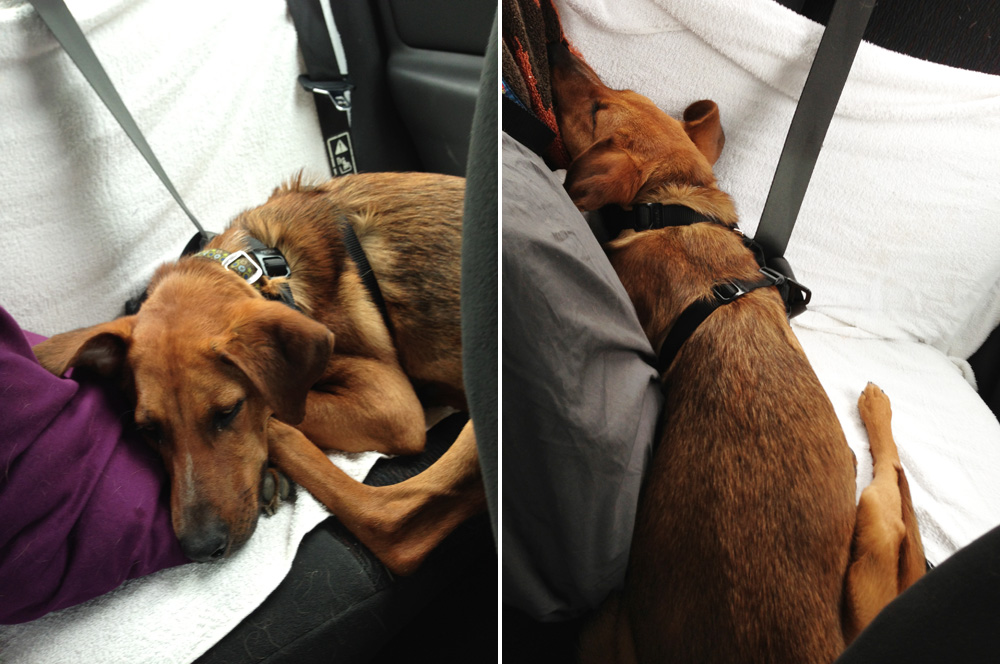 So now we've got the getting-there part down.
Where can we go? Here are some ideas I have and I can't wait to do them all.
Mountain Trips
Hiking around the New York, Pennsylvania, and New Jersey mountains make for perfect day trips from New York City. Within a two-hour drive you can be at a trailhead at the Poconos, Bear Mountain, Harriman State Park, and the Delaware Water Gap. Maps and reviews of some of these trails can be found here, here, and here.
For a longer trip in the mountains, I still find my mind wandering back up to Vermont. The warm summers and stunning colorful fall months are a perfect time for dog-friendly outdoor activities.
The newly renovated Topnotch Resort just outside Stowe, Vermont is an ideal location for beautiful mountain landscapes, a little human luxury, and a some dog pampering as well. Not only are dog treats hidden in mailboxes on one of the resort's best dog trails, but biscuits are also available during human tea time in the lobby and there's a turn down service just for pups! Pet sitters are on call if you need a few hours of alone time without the pup. Their dog friendly deluxe rooms start at around $275 per night. And it's all brand new and shiny since it opened just this week!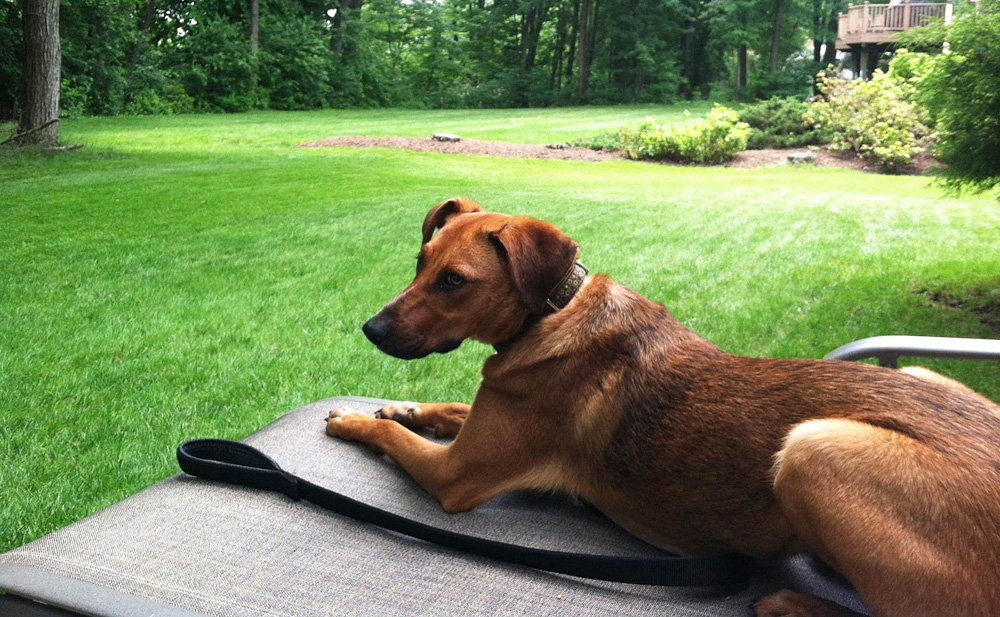 Beach Trips
Summertime wouldn't be complete without at least one beach day (in my opinion) and I'm pretty sure Bodie agrees. Most beaches, though, are not pet friendly during peak hours, so be sure to find out ahead of time. Some municipalities require permits for dogs while others only restrict dogs to morning and evening hours.
Here are some resources for beaches close to NYC:
Long Island Pet Friendly Beaches
Pet Friendly Beaches on the Jersey Shore (I've heard good things about Manasquan Beach)
City Trips
If you already live in a city, then traveling to another city won't be too far outside your pup's comfort zone. Be sure to scout out any parks or dog runs before you go so you know where to go for a walk or for playtime near where you are staying. Some cities have strict rules about leashing, so make sure you know the rules before letting the pup run free.
If you are coming to visit Manhattan, the Madison Square Park dog run is a great option. You can tire out the dog in the fenced in area and then walk over to Shake Shack for a burger. In Brooklyn, Hillside dog park is the place to go. It's in Brooklyn Heights near the Brooklyn promenade but also just on the other side of Fulton Street from DUMBO. It's the biggest off-leash dog run in the city and ideal for a game of high-velocity fetch.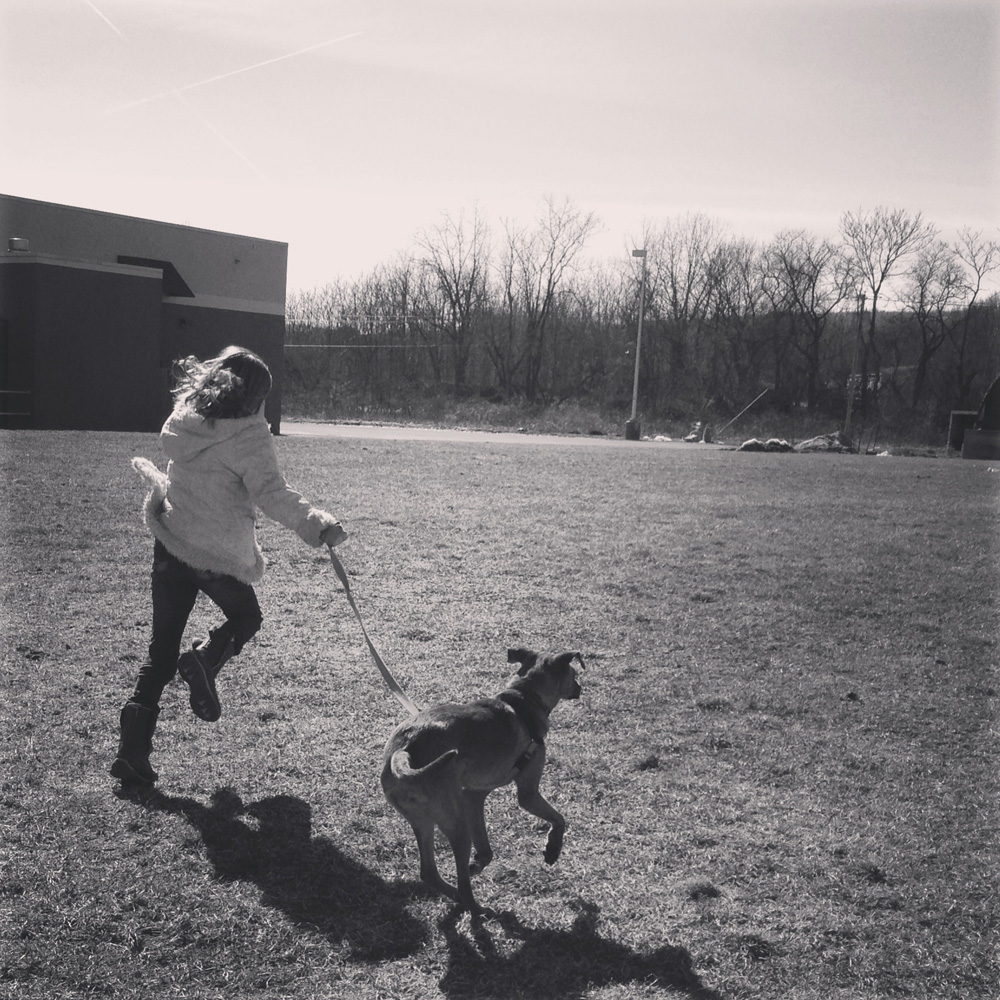 Snow Trips
In the ski season, renting a pet-friendly vacation condo right in the heart of a ski resort can be a perfect way to enjoy the snow without leaving out the pup. Being within walking distance to the mountain base not only allows quick access to the lifts, but also allows for an easy return back to the condo to check on and walk the dog as often as needed. Prices may not be cheap when staying that close to the base of a ski resort, but deals can be found.
Our pick for the winter was the Green Mountain Lodge at Killington Ski Resort in Vermont. This vacation rental property afforded us the closeness to the mountain that we needed within our price range at $225 per night. There were also plenty of outdoor areas for walks and lots of woodsy corners where Bodie could jump in the snow drifts.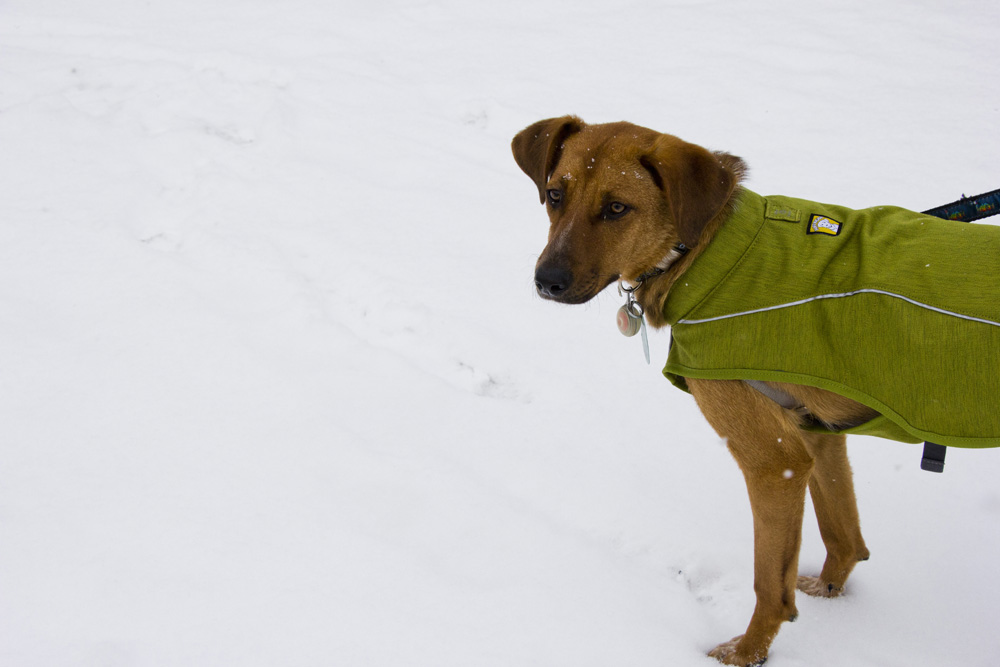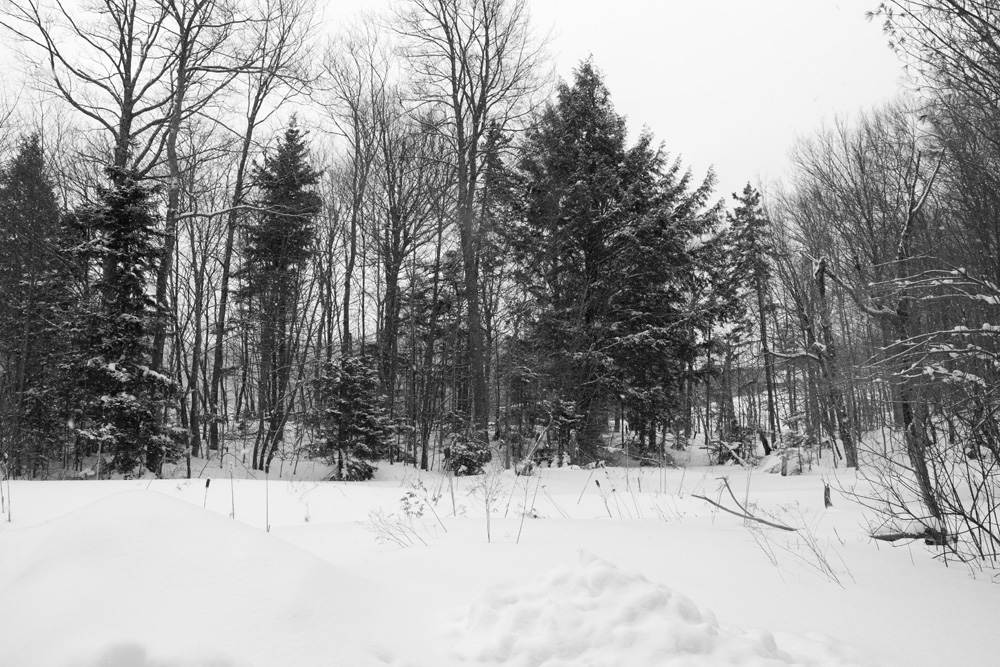 Reminders!
*Before you take your dog on the road, make sure you've found a way to keep safe in the car with either a car harness, car seat, or divider.
*If you can't seem to find a dog friendly place to stay OR you are on a budget, don't forget that all La Quinta Inns are dog-friendly as are most Hampton Inns.
*And as always – Don't forget the poop bags!
:)