I've wanted to write this story for a really long time. I'm thrilled that the time has come.
**
One of the most important countries we visited on The Trip was Cambodia. Maybe it is because the political history calls for some thoughtful travel. Maybe it's because it was such a last minute addition to the itinerary. (Aren't those always the best kind of additions to a RTW itinerary anyway??)
I had been wanting to come to this country for years. Before The Trip was even a thought, Cambodia was at the top of my list. The mystery, the struggle, the beautiful land, the exotic temples of Angkor. Perhaps my longtime obsession with traveling here made it so important.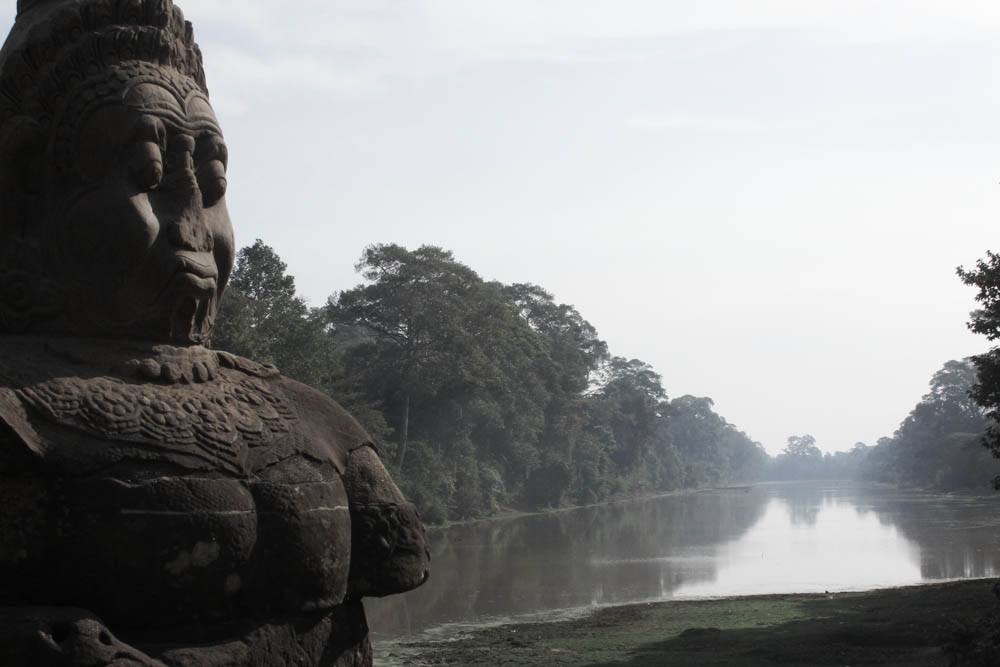 But, in the end, it was important because Cambodia is where we were able to spend a little time volunteering for people who need help and love.
In a tiny village in the outskirts of Siem Reap, there's a school for children who can't go to school. Going to school costs money. Uniforms, books, pencils – it all adds up to a bundle of money that every child's parents need to spend. It's not a secret that this poor country has a large number of families struggling to make ends meet, and for some that makes it virtually impossible to afford education, no less food and shelter.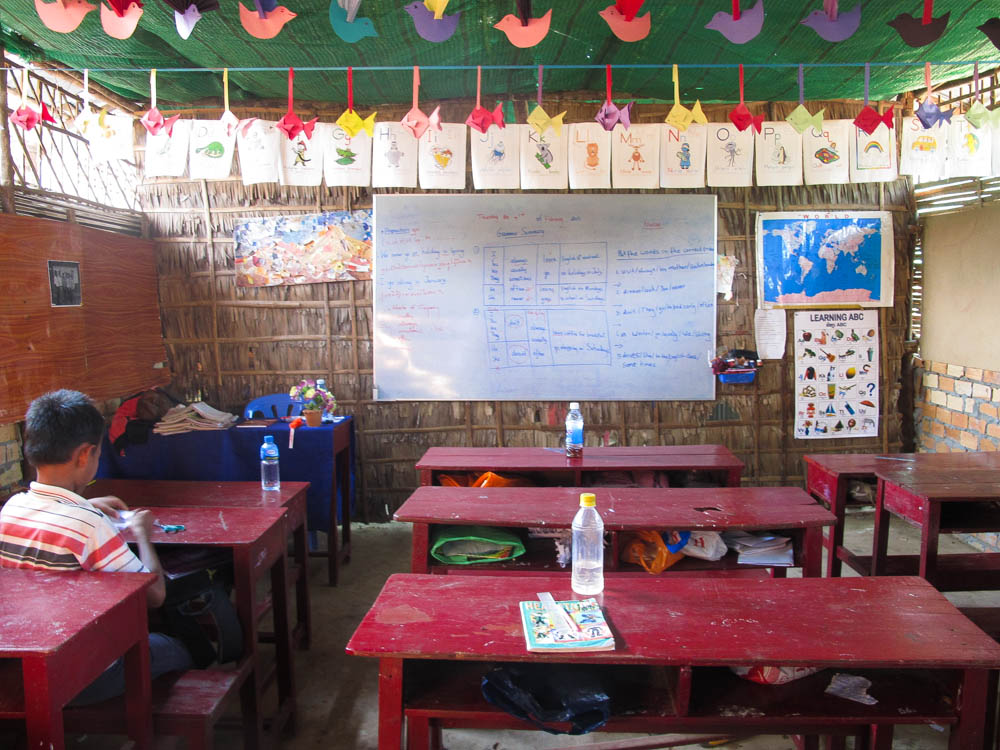 This school we found, SOID – Supporting Orphans and Indigent People of Cambodia for Development Organisation,  reaches out to the families that cannot afford government schools. In addition to offering education, SOID offers food and medical care to each child's family. Local teachers are paid by the non-profit to teach Khmer, English, practical skills, and tourism industry skills – something that may seem odd and unfair on the outside, but is an important part of the Cambodian economy that has led many people to success.
Here, at this tiny school in a tiny town, both Matt and I found something a little more meaningful and a little more important than our round-the-world travels. Our flight plans only allowed for a few days to help teach English, but they were an immensely powerful few, which helped us find purpose to our trip and a greater understanding of the world we were seeing.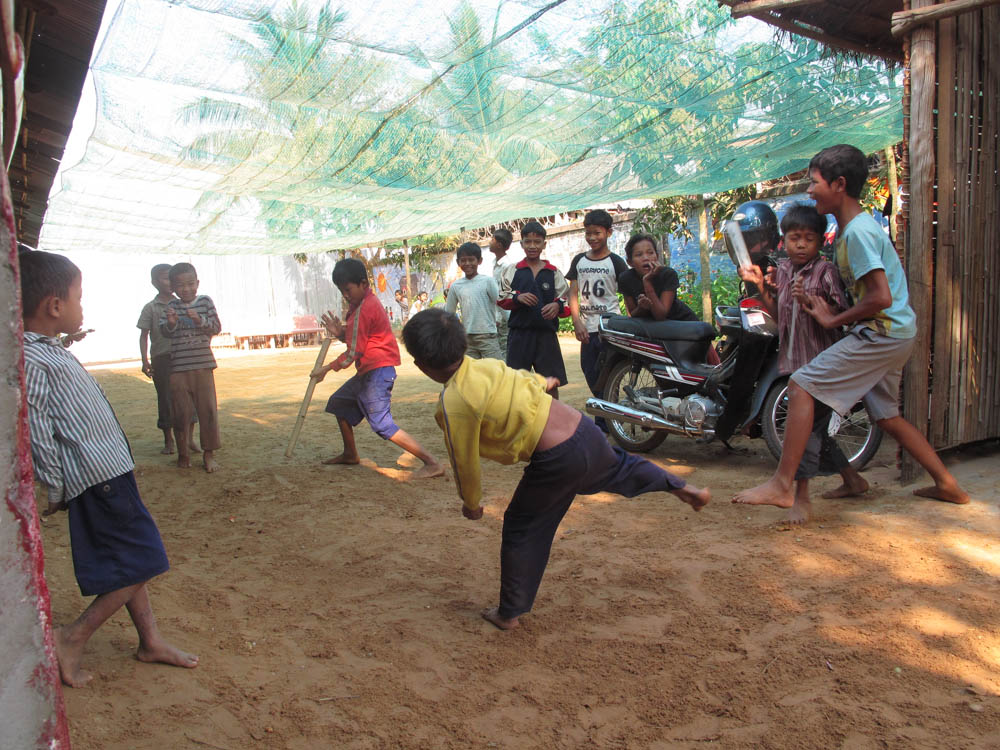 I don't want to get too intense with our personal catharsis here – this post is really about a dedication to this experience. But to me, the most important idea behind this school is giving people a second chance. A chance for a child born into a family unable to afford education. An opportunity for independence and success. After getting to know the children we taught, I was brought to tears many times by the unfairness of their situation and the inspiration I found in the organization.
We knew that after our trip, we wanted a concrete way to remember not to take our lives for granted, always try to contribute to those less fortunate, and remember to seek inspiration even on the most mundane of days.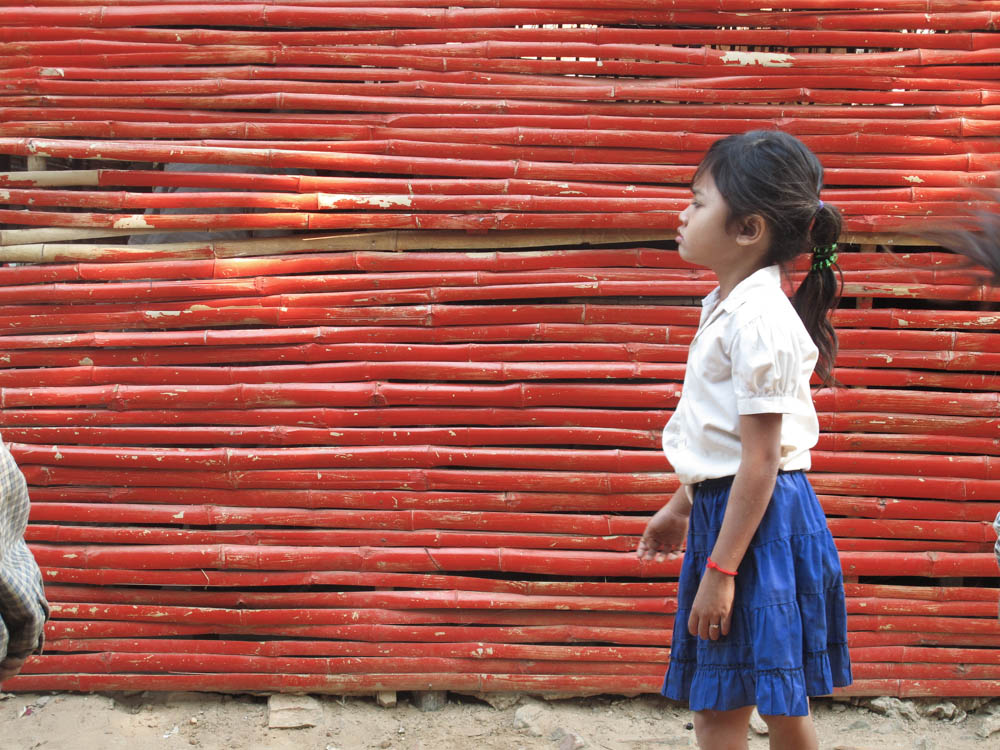 **
Getting a dog has long been on my mind. Finally this past December, it was the right time to get one. And with the spirit of SOID, we decided to give a lucky dog a second chance at life and adopt a shelter puppy. One we named Bodie. Full name Cambodia.
Yes, I realize that there are many other ways we could more impactfully honor the goals of SOID, but this is a small way we can save a little canine life as well as fill our home with a daily reminder of our important travel experience.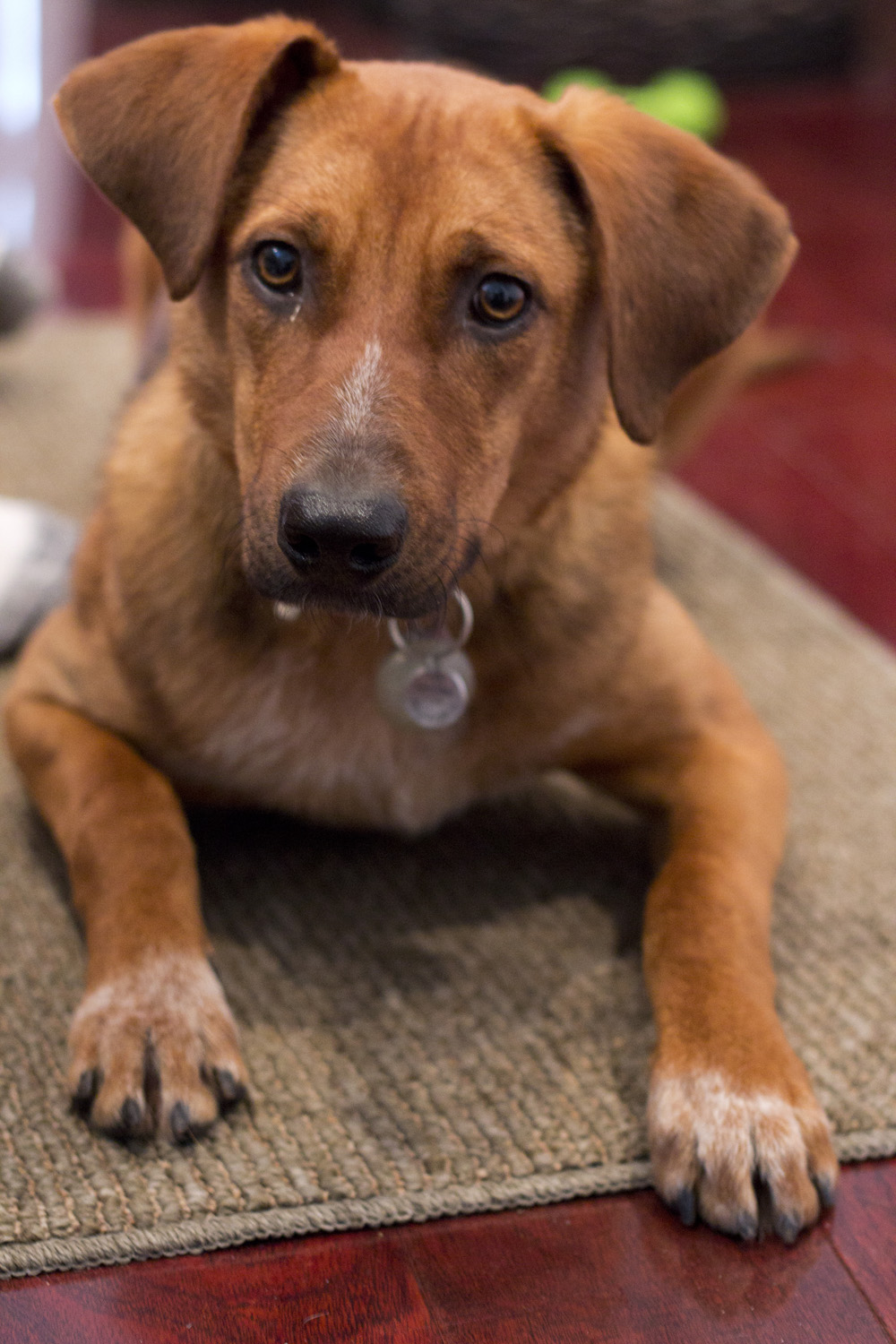 Ten month-old hound mix Cambodia, or Bodie, was found by animal control wandering aimlessly around Greensboro, North Carolina before being placed into a local shelter. Through a network of foster homes, Bodie was rescued from this shelter (most shelters in the south are high-kill, which means Bodie might have been put to sleep fairly quickly had she not been taken by the fosters) and brought up to the New York for adoption through the Badass Brooklyn Animal Rescue group. As we saw her walk into the adoption event on December 1st, we instantly fell in love with her, even with her temporary terror and skinniness she'd brought north with her.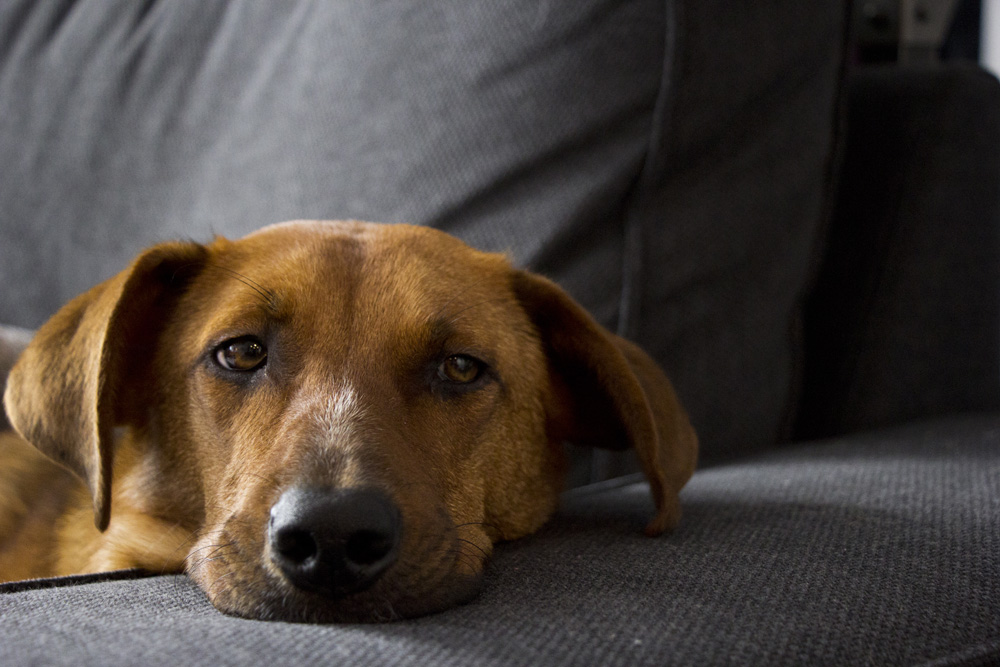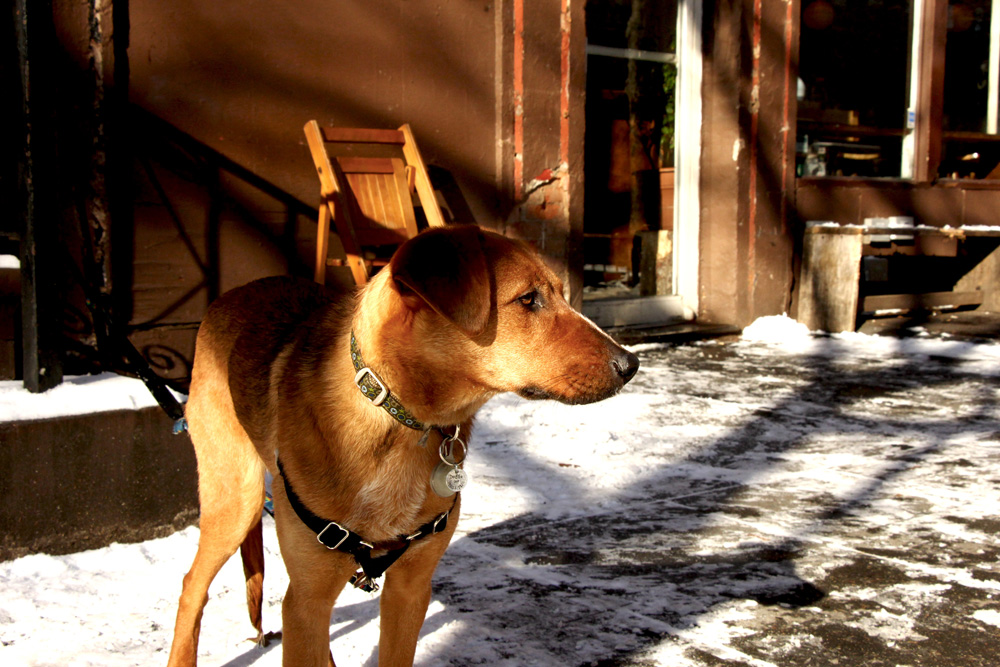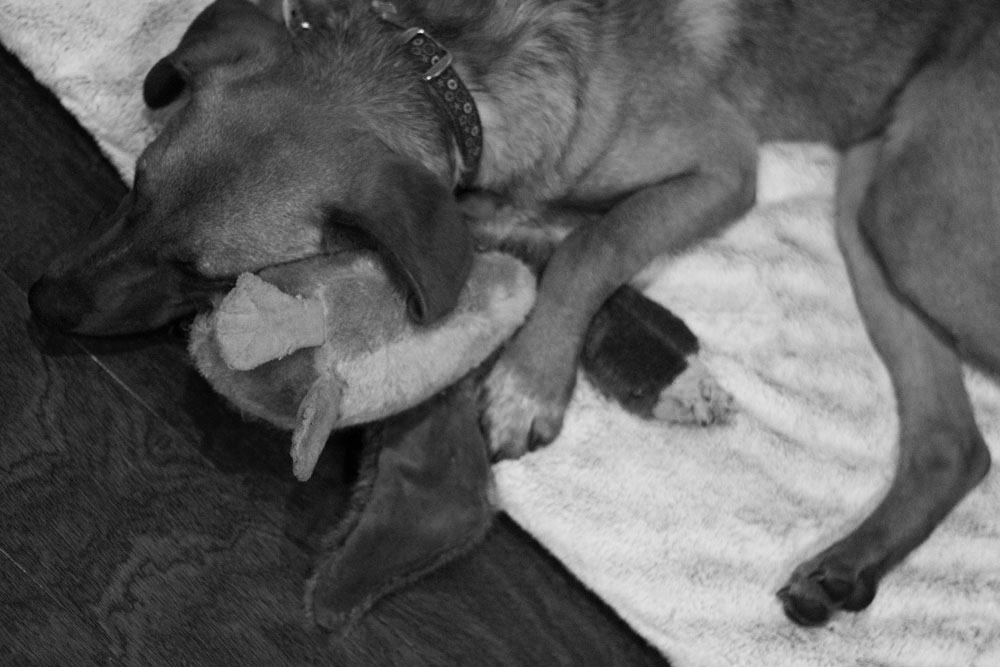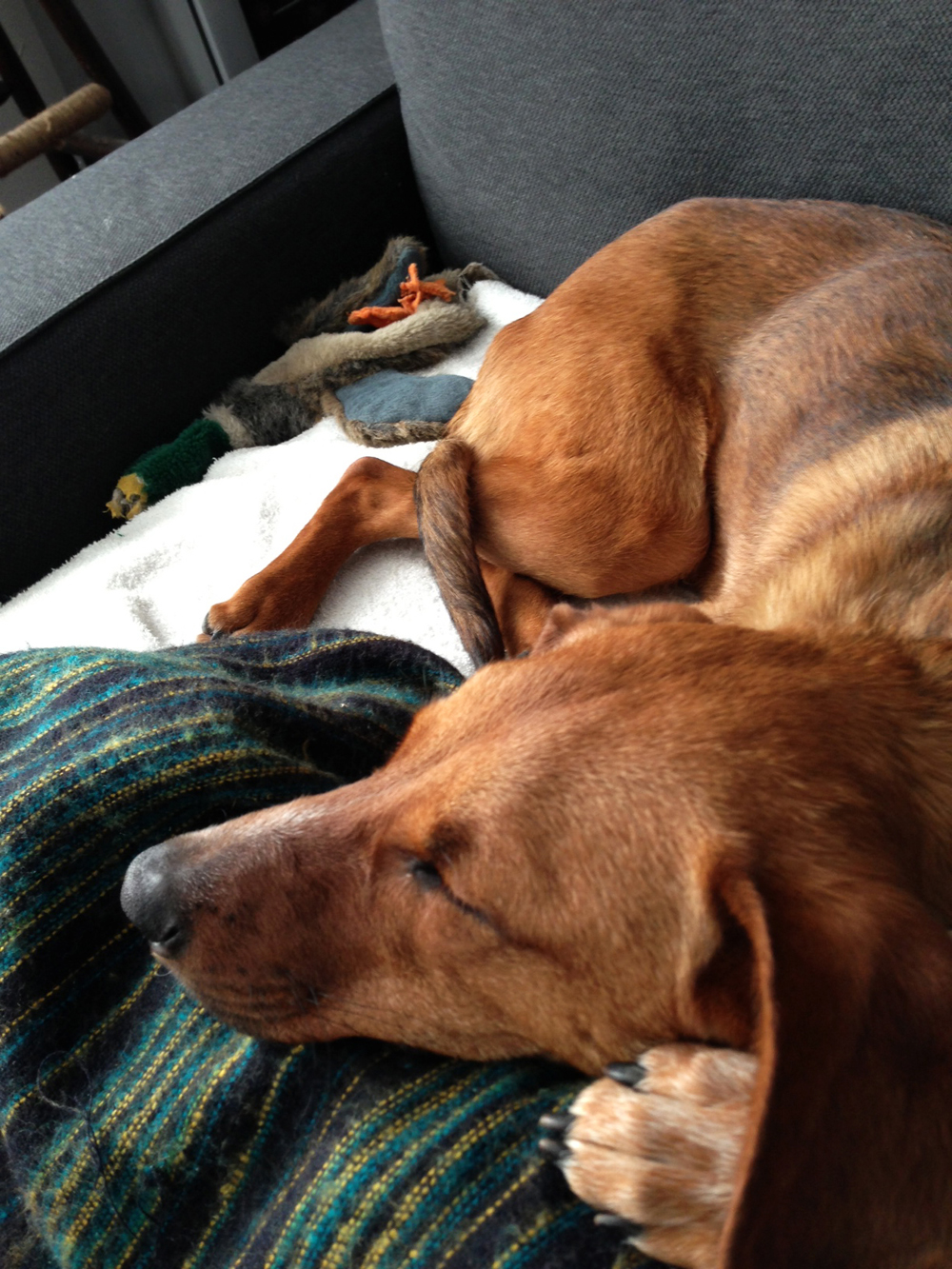 Over the last few weeks, we've been overjoyed with our new furry little family member. She's added life to our home and will  join us on some of our travels – her first adventure will be a road trip to Vermont for a weekend of snow, hot tubs, and fireplaces.
Hopefully throughout Cambodia's doggie life with us at home and on the road, she will inspire us in more ways than one to follow the example set by that tiny little school in that tiny little town in Cambodia that touched our travels.