So, Istanbul is on two continents. Wait, what? Yes, two continents. Europe had to end somewhere and it seems Asia had to start somewhere as well.
But why split a country over two continents, no less a city? Power, that's why. Obviously.
Istanbul is one of the most important cities in the world as its location between the Middle East and Western Europe, as well as its location around one of the busiest waterways on Earth, has given those who own it control over the flow of goods through the region. So why only own one side of it when you can have both? The Ottomans couldn't find a reason not to.
The Bosphorous straight, the name of said waterway, is not only a lifeblood for exporters and trading, but it's also a great place to spend a day on a boat drinking çay and snapping photos when traveling to Turkey.

Sadly, we did not have time to go over to the Asian side just to walk around (oh, the days of long-term travel, i miss thee), however there are no shortage of boats that are happy to shuttle you up and down the straight for an hour or two.
On our second day in Istanbul we got sublimely lucky to have warm cloudless day – one perfect for boating. I'm not a big boater, but with the warm sun, and the breezy air, this cruise was the perfect way to see the greater Istanbul area without a tour guide or a map.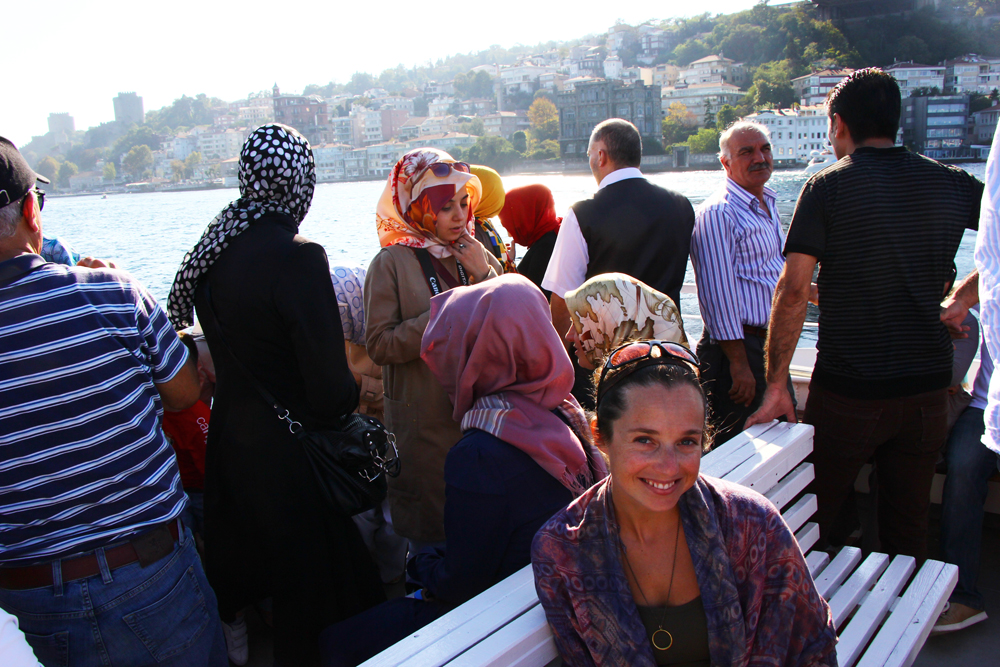 The cruise starts at the Eminou pier, which for a traveler is a very convenient place to start. Eminou's tram stop is only a short walking distance away from the New Mosque, the Spice Bazaar, and Istanbul's famous Galata bridge. Here, fish is the language and eating it is the thing to do. The entire bridge is lined with little cafes, and the piers are lined with boats serving as floating restaurants.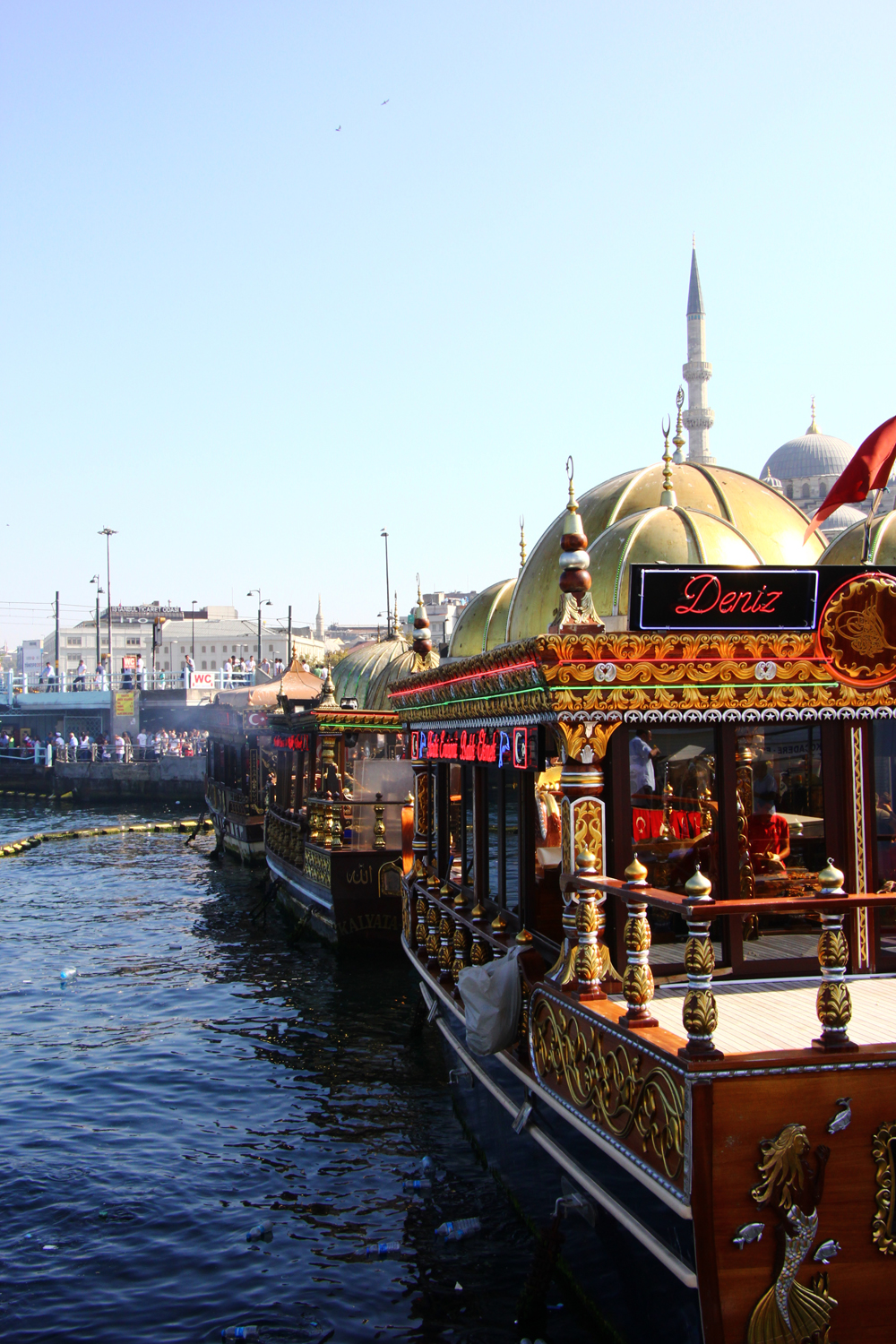 The cruise route leads you out of the Golden Horn inlet under the Galata Bridge and out into the Bosphorous Straight. From here, you float up the European coast passing by Beyoglu, Ortakoy, and both major Bosphorous crossings: the Bosphorous Bridge and the Fatih Sultan Mehmet Bridge. After about an hour, the boat turns back around and rides along the Asian coast passing mansions, mosques, and local neighborhoods.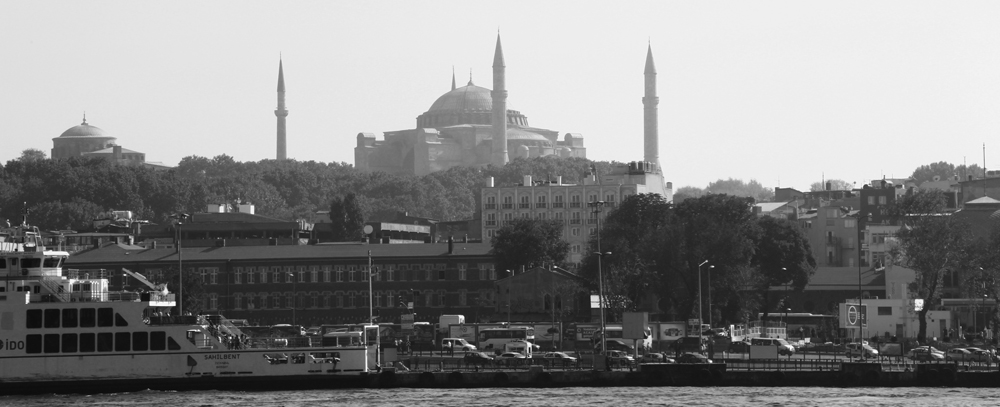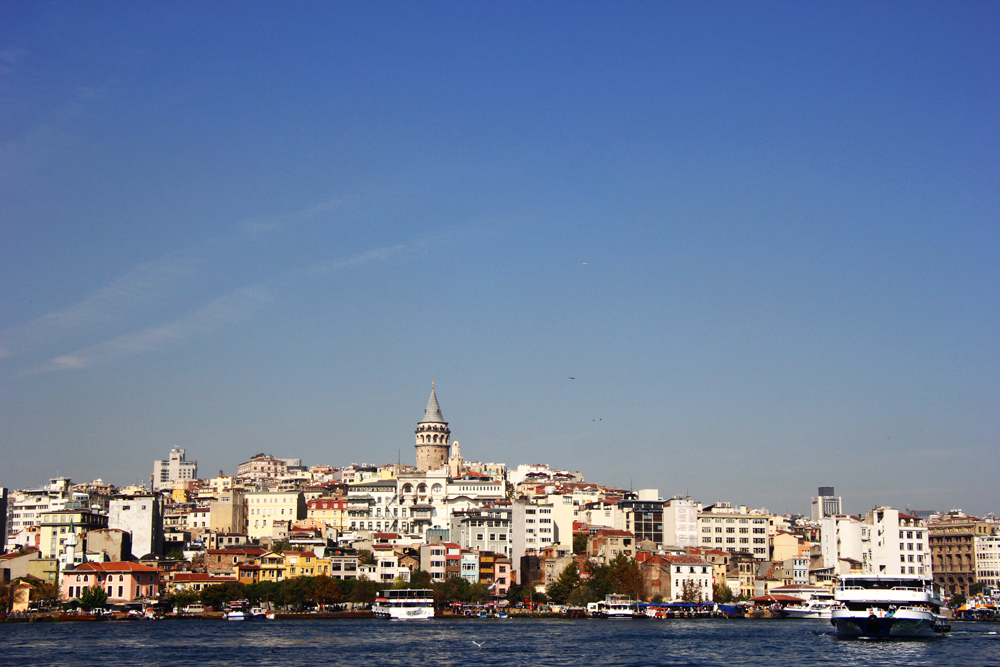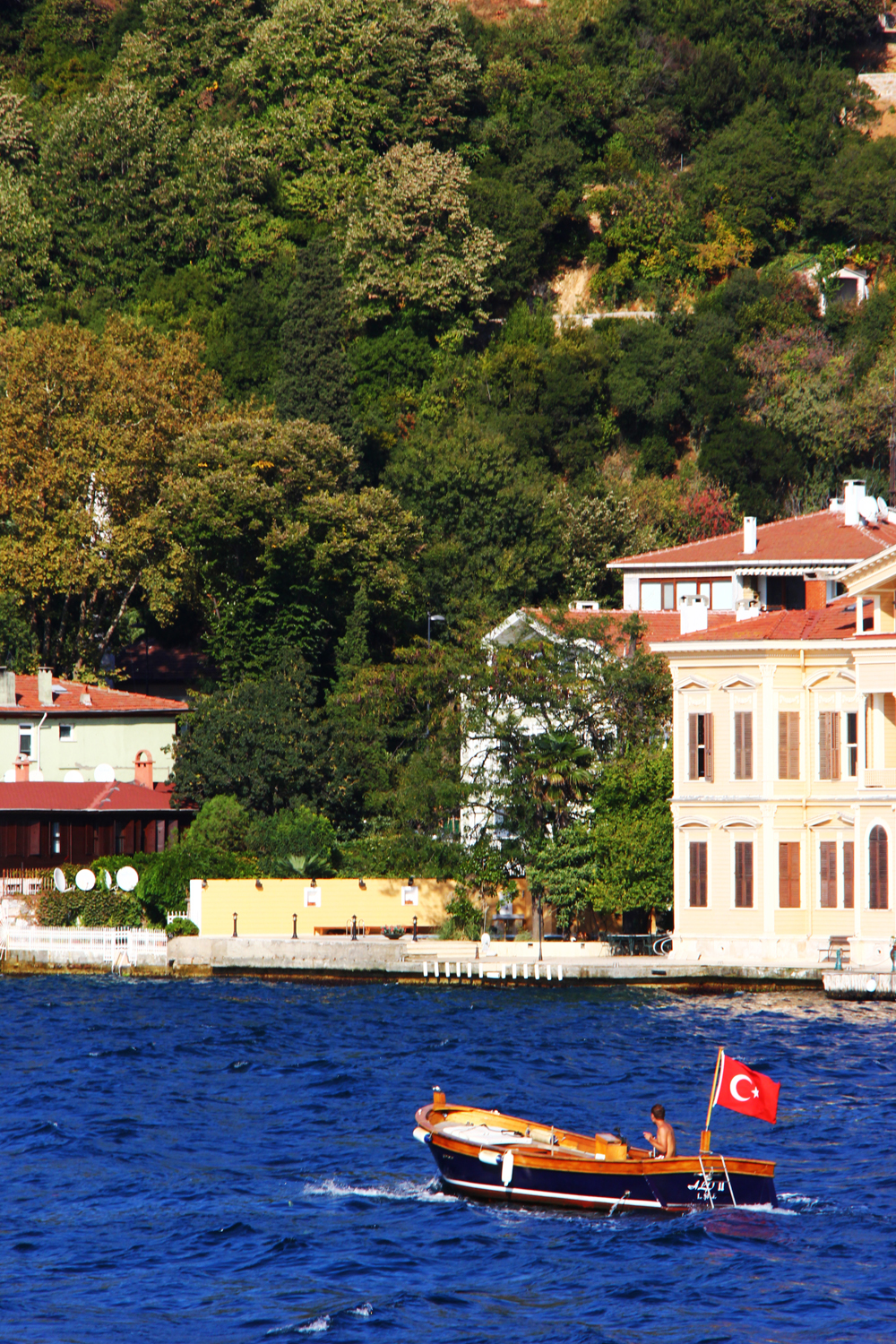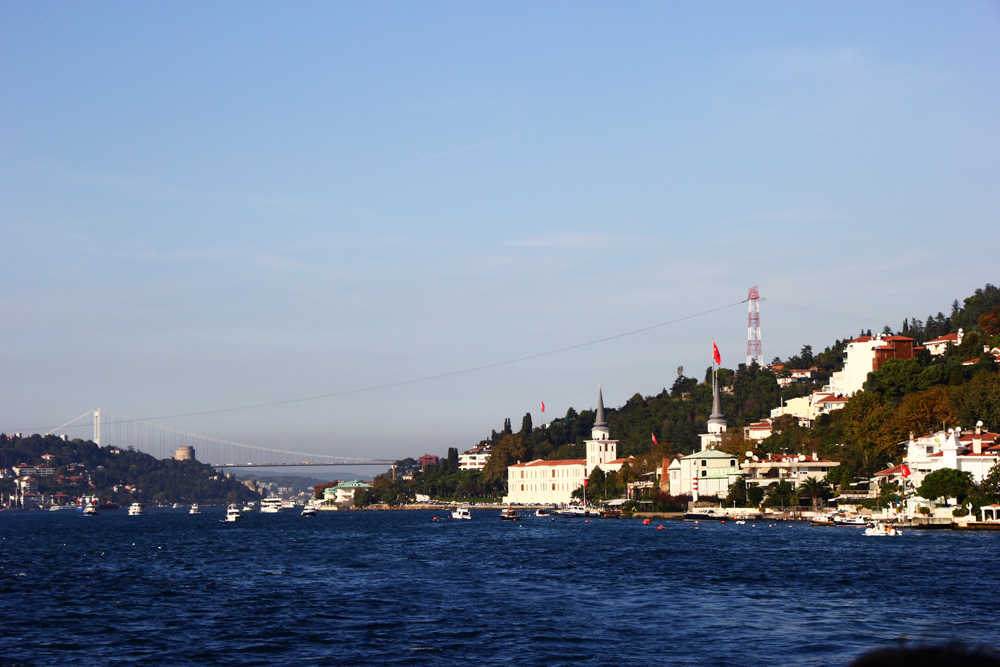 The boat arrives back in Eminou, leaving hungry travelers in an enormous plaza with plenty of delicious Simit, Turkish ice cream, and nut stands for snacking. This non-tour tour is a perfect way to get out of the historic district and have a bi-continental experience.
Bosphorous cruises are easy to find – no need to book ahead. They generally leave every half hour during the daytime and are run by several private companies. You'll find the boats at the Eminou pier just beyond the Galata bridge. The cost of each trip is only about US$6.
---
Check it out: TravelShus' Interactive Guide to Istanbul
---