The Basilica Cistern is one of the weirder tourist attractions in Istanbul. It's weirdness has nothing to do with the Basilica Cistern itself though – cause that part is pretty awesome. It has to do with the really odd way of getting into it. There's a tiny building that looks like a hotdog stand serving as the cistern's only above-ground landmark. Oh, and a sign. One sign.
But beyond this, no one would know that below a main Sultanahmet square and beneath everyone's feet is a cavernous bubble with rows and rows of eerie columns, archways, water (with fish!), and some really awesome uplighting. Who doesn't love uplighting?!
The cistern used the serve as the main water supply for Istanbul. A really really  fancy main water supply. Our visit here, aside from the oddness of entry, was one of more interesting things we did in the whole country. It's cool, it's damp, and the cavernous yet ornate design is yet another example of Ottoman and Byzantine creativity and innovation. It's also really fun to photograph.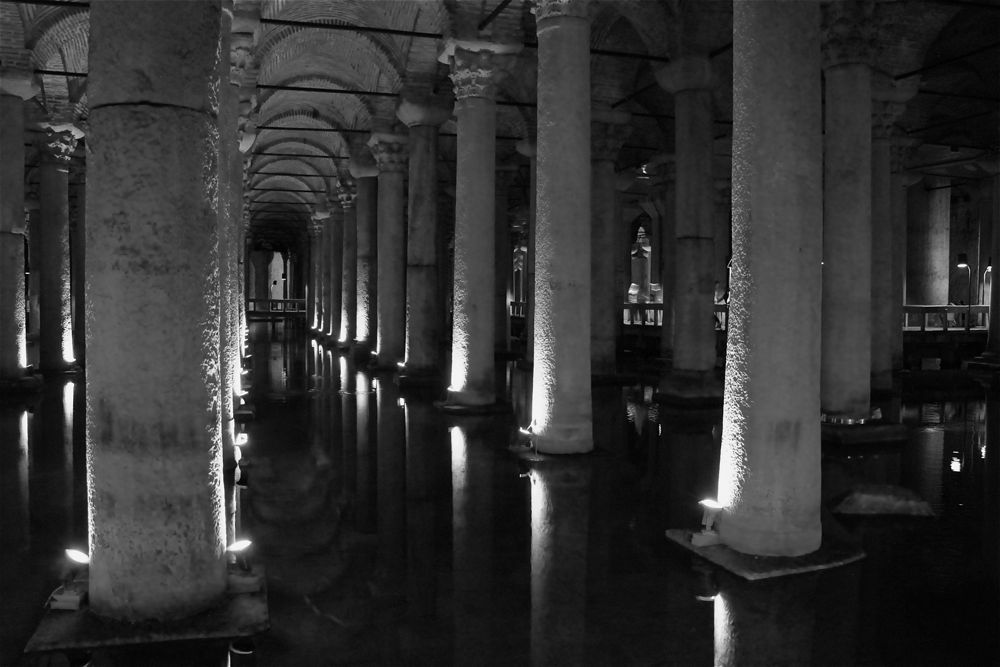 ---
Check it out: TravelShus' Interactive Guide to Istanbul
---