The Blue Mosque, or locally known as the Sultanahmet Mosque, is hands down one of the most iconic buildings in all of Turkey. Not only has it been featured in many American movies, but it is also the poster child for Turkey and its home city of Istanbul. As such, the mosque is extremely popular and is always swarming with tour groups and travelers snapping photos. Fun!
Yes, it can be a little irritating to weave around all the tourists, but getting to know Istanbul is difficult without visiting the Blue Mosque – its thought to be one of the finest Ottoman structures ever built. (By the way, in case you were curious, the moniker "blue" is thanks to the bold blue tiles use in the interior) The porticoes and large-scale symmetry of the exterior are truly impressive and the detail of the domes and mosaics inside are stunning.
We spent a lot of time here marveling at the artistry. Matt also spent a lot of time waiting around as I captured every last angle of every part of the building with my 60D.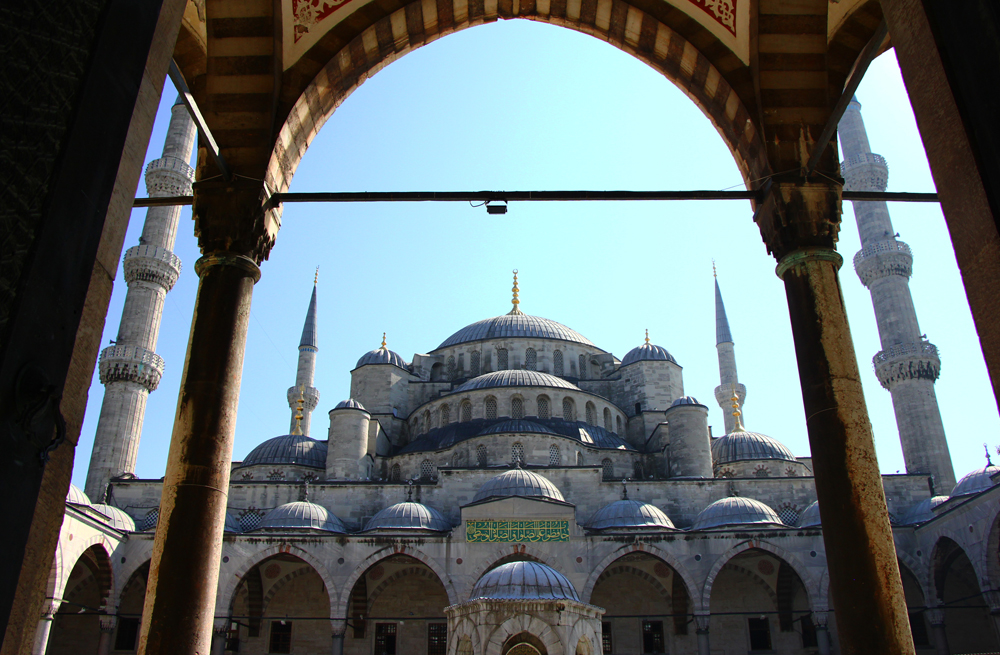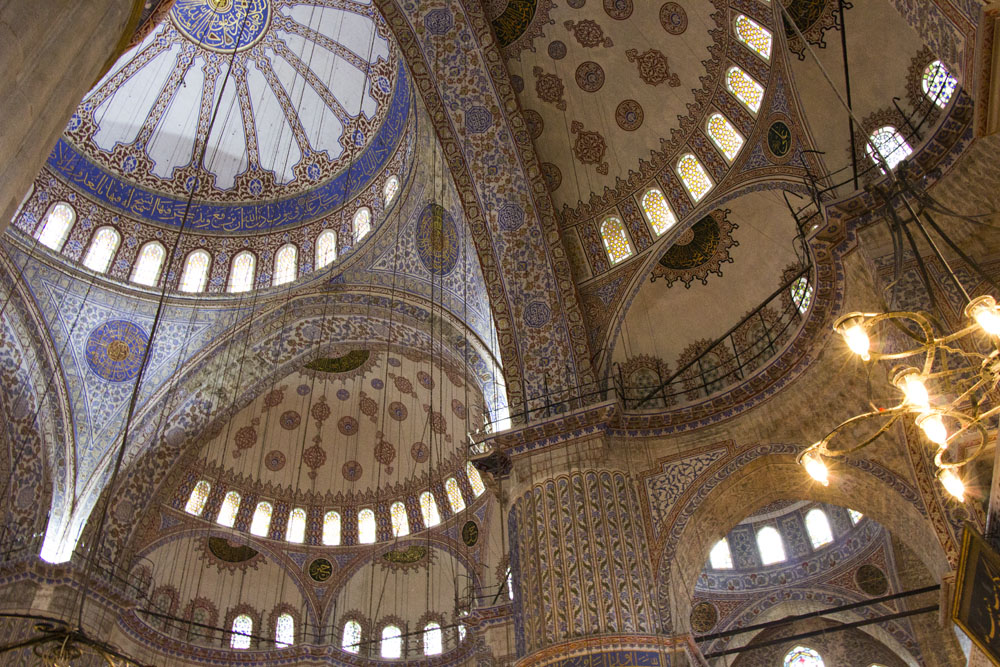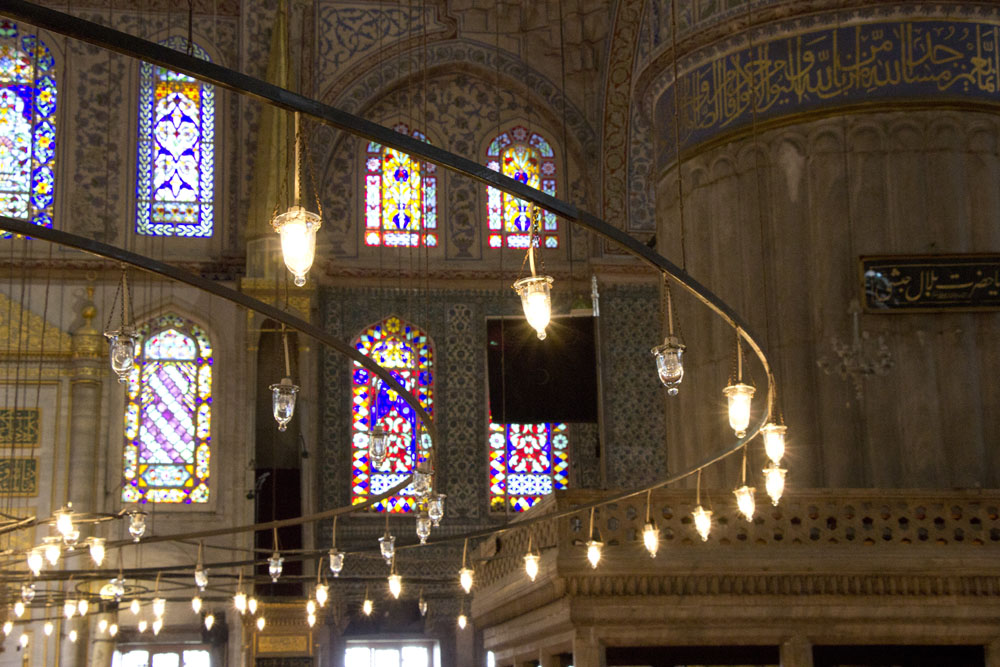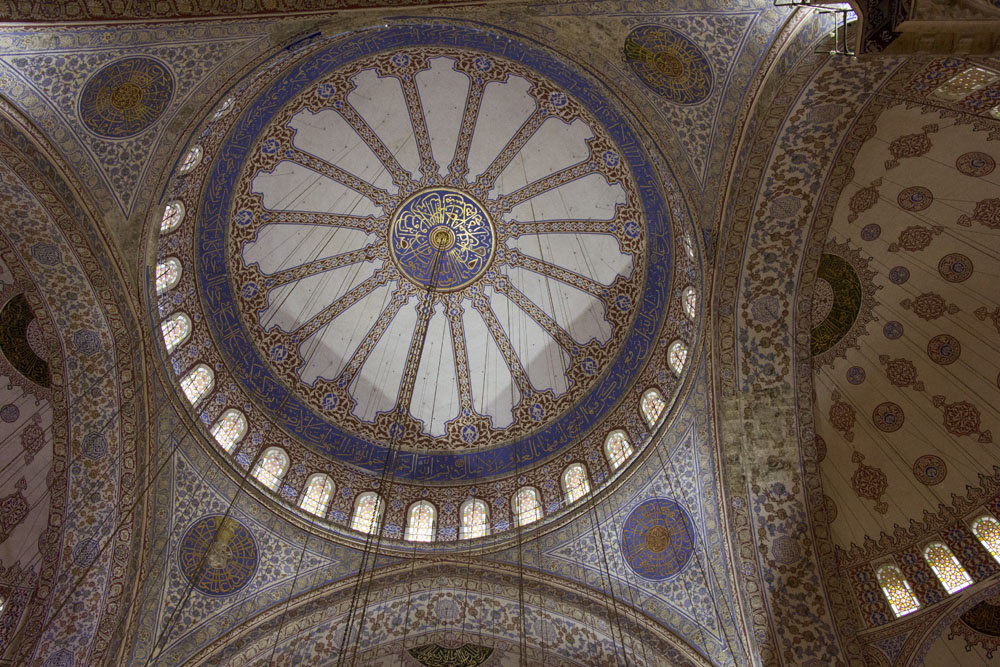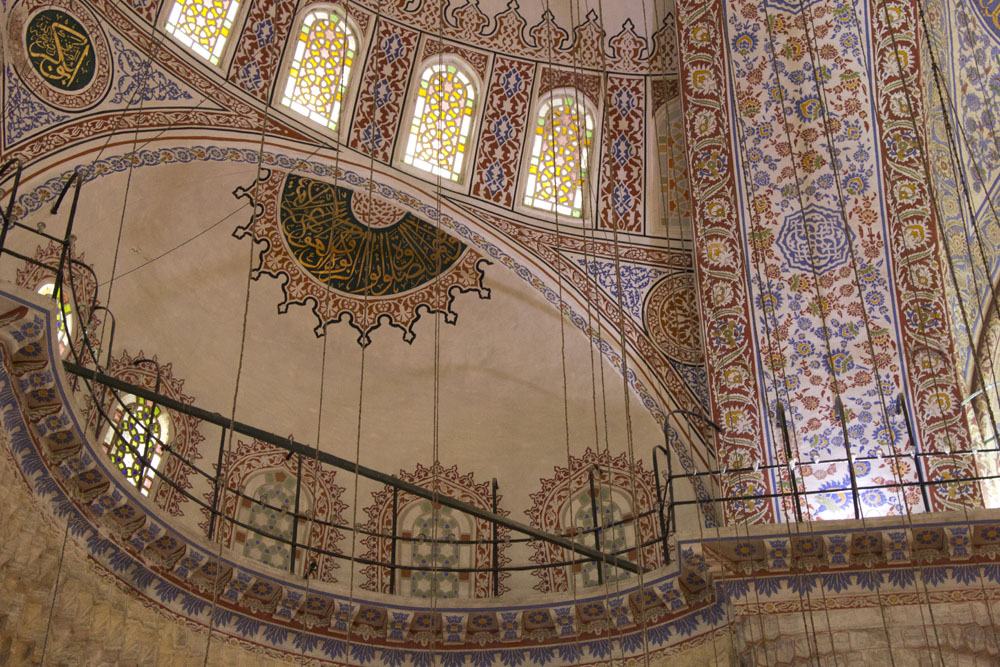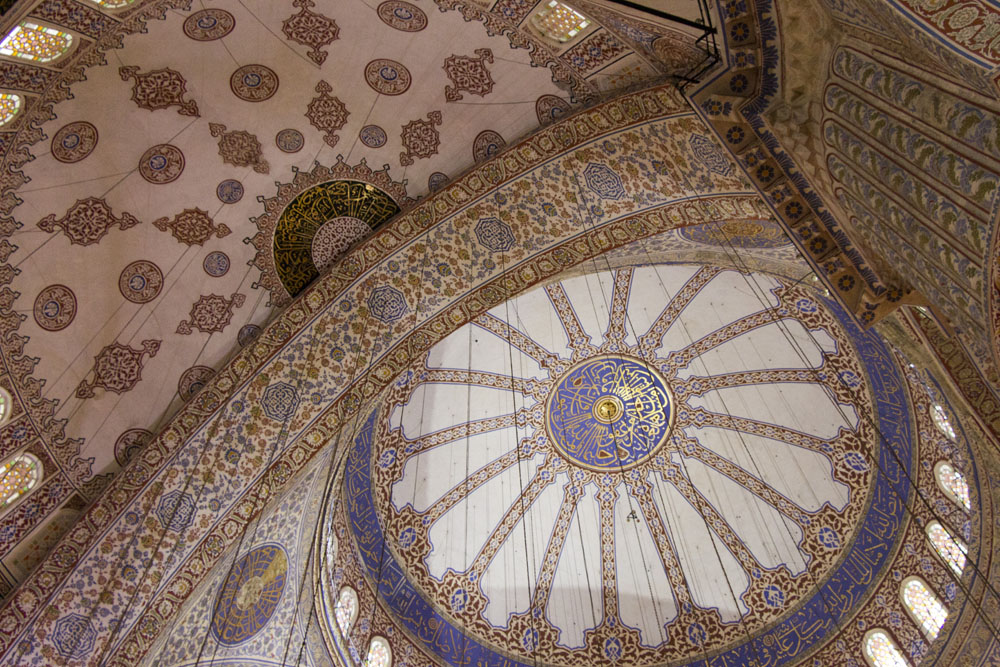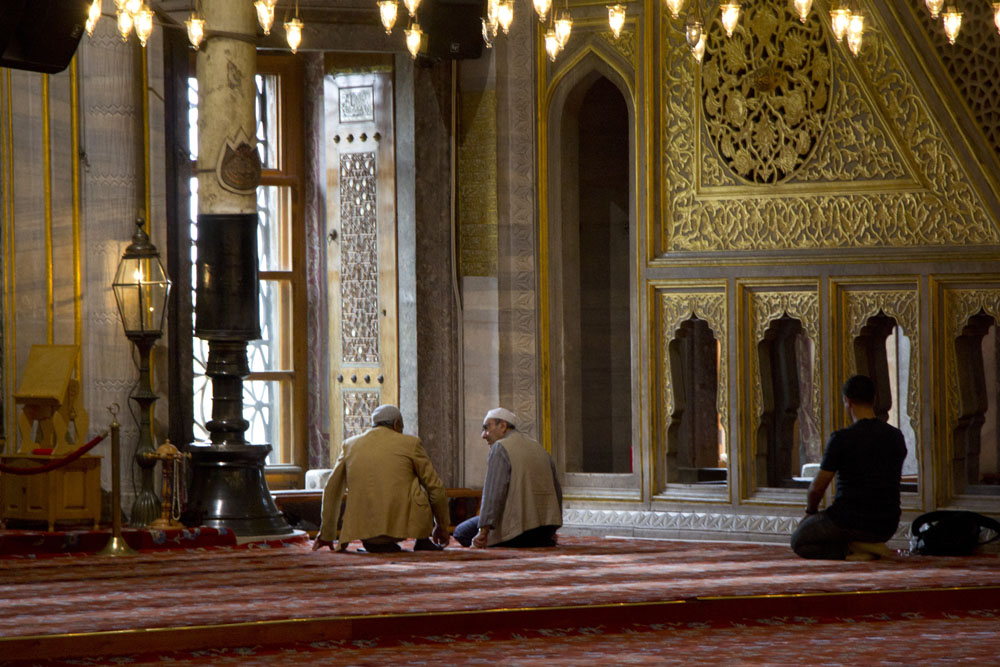 ---
Check it out: TravelShus' Interactive Guide to Istanbul
---