Hurricane Sandy has brought a lot of devastation to the northeast. There are many people here with various types of storm stories, emotions, and losses. As a region, we are trying to get back to normal and are helping each other to get there with donations and volunteer effort.
Help in New York:
A talented writer I know, Jenny Adams, lives in the east village of Manhattan and lost power for almost five days. Though her power was restored along with the rest of lower Manhattan, the housing projects around her were not restored. The people that live in these buildings are in need of food and clothing and supplies, and she has generously started a fund to get them what they need. She is personally going out to buy these items and is hand delivering them. I can vouch that any contribution to her efforts will go straight to people in need. If you are looking for a place to donate and get involved, here is the website:
Alphabet City Rescue Mission: LOVE NYC
Help in New Jersey:
Another friend of mine, Eric Z, is donating his BBQ talents over in Hoboken, New Jersey. He has spent the last several freezing days BBQing hot meals for people who have no homes or stoves of their own to go back to.  This amazing and delicious foundation not only accepts donations, but also will help you get involved in the BBQing if you've got stovetop talents you would like to contribute.
Operation BBQ Relief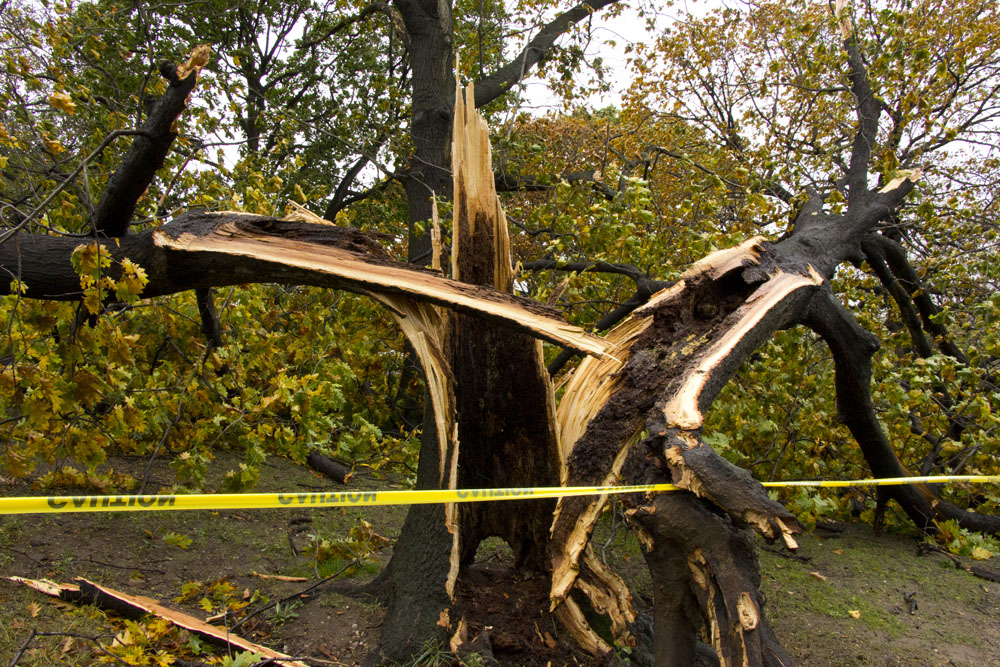 Local Photos of Sandy
Depending on location and elevation, Sandy delivered a different kind of hit. I live in an area of Brooklyn where flooding and power-loss were not major issues.  As a community, we are putting much of our time helping other neighborhoods with food and supplies. (like Red Hook, a Brooklyn neighborhood I frequent for its amazing Fairway grocery store and beautiful views over the New York harbor and Statue of Liberty)
Though lucky to be spared from flooding, heavy winds did come to Fort Greene. The streets and our namesake park are lined with hundreds of old trees, which were damaged heavily by the wind. The day after the storm, we wandered the area to check on our neighbors and our streets. This is what we found.