I love markets.
Markets are generally one of my favorite parts of travel. Farmer's markets never disappoint me with their bright colors, tempting smells, and fascinating people watching. But other markets selling art, clothing, and local crafts can sometimes be windows into a country's artistic identity and personality, which is intriguing in a different way.
Despite my love of fresh produce displayed under a shade tent, there is nothing that can quite to compare to the chaotic yet organized energy of a Middle Eastern Market. Bazaars (an enclosed market) and Souqs (open-air market) are staple places for shoppers throughout the region. These terms of Persian and Arabic origin are so paramount to life that they have even become commonplace words to describe markets around the world – we've got bazaars in Brooklyn now apparently. (Check out the Brooklyn Night Bazaar)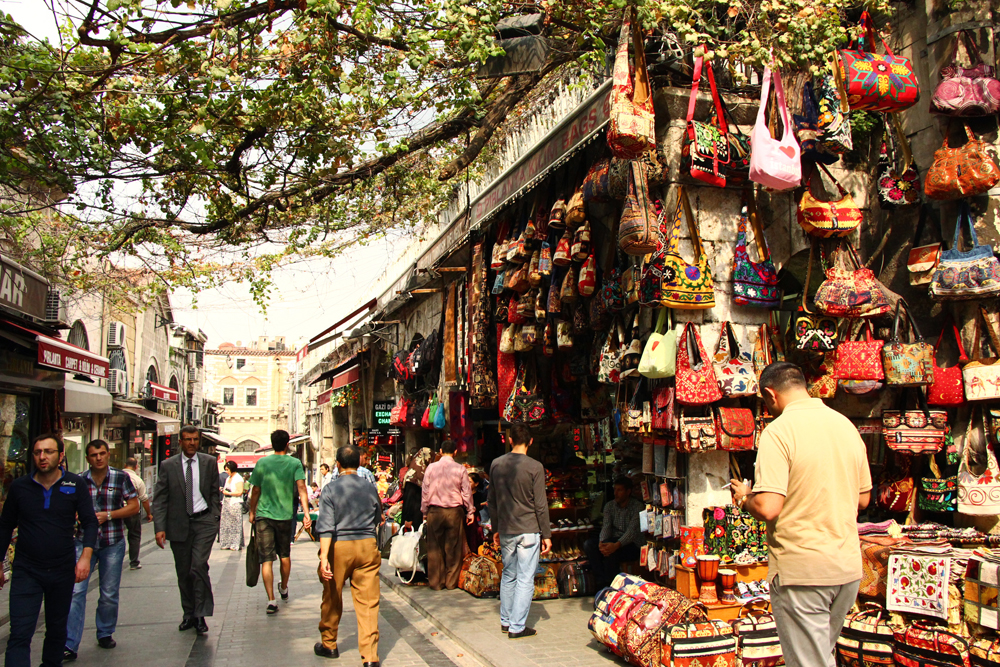 In Istanbul, there are two famous Turkish bazaars that demand the attention of every traveler. The Grand Bazaar is a messy maze of both indoor and outdoor alleyways crowded with thousands of vendors selling, well, everything. The Spice Bazaar is considerably smaller and focuses its retail efforts around spices, teas, and other Turkish foods. Both can be overwhelming experiences but are glimpses into Turkish culture, Turkish style, and Turkish history all at the same time.
The Grand Bazaar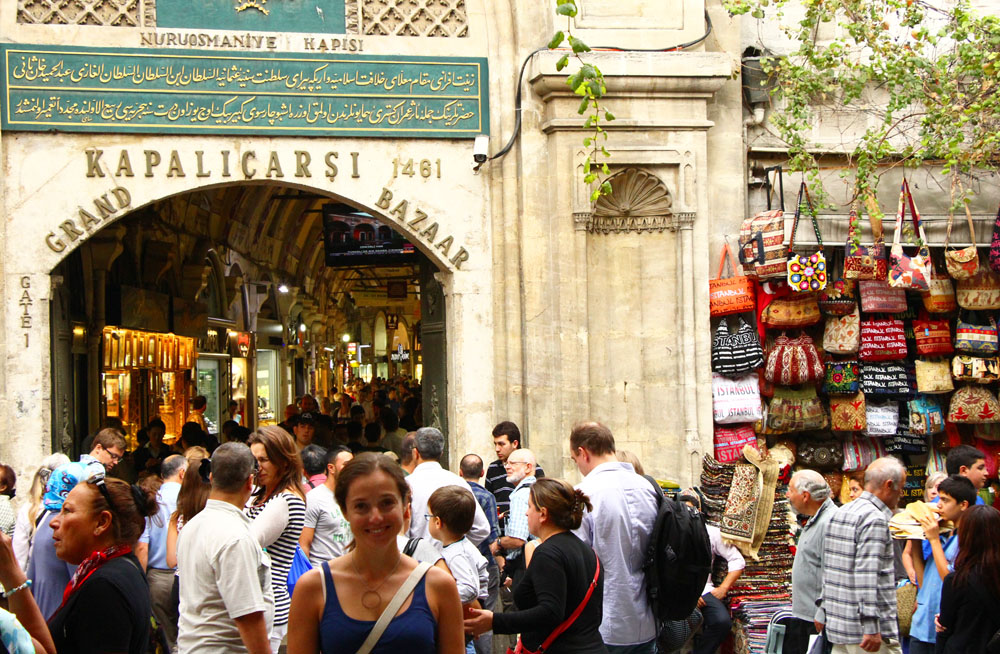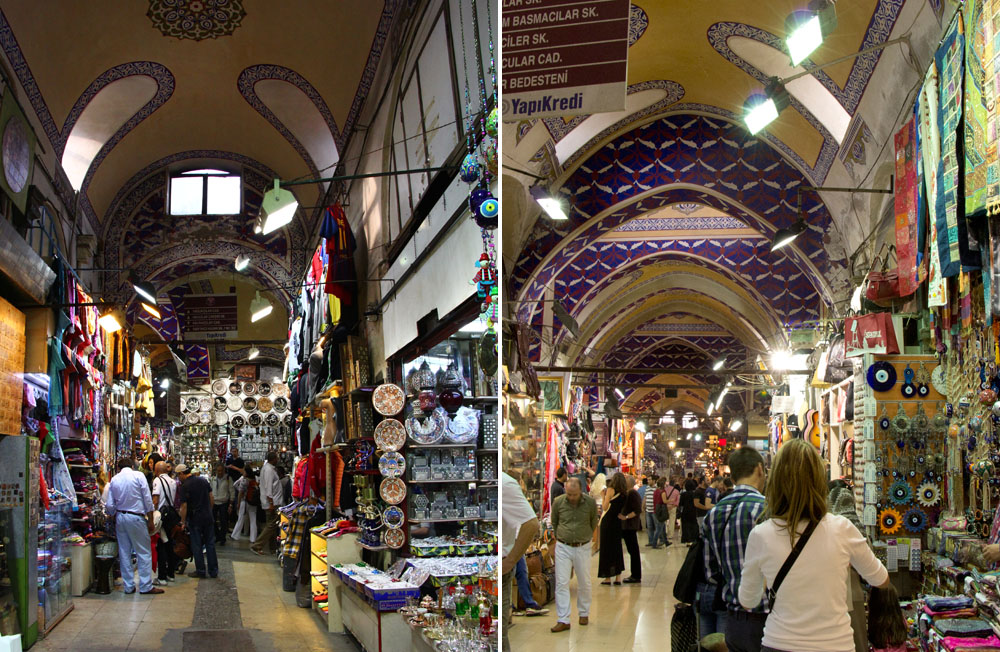 At first, I was super excited about visiting the Grand Bazaar. It's the biggest bazaar in Istanbul famous for its selection and variety. Since we'd be flying home directly from Turkey, I planned on purchasing several items for our new apartment. (On The Trip, I had to pass up so many beautiful things across the world due to the fact that we had no apartment, no space to carry anything, and a travel budget to look after.)
The Grand Bazaar seemed to be a perfect place to indulge – we hoped to find a Turkish carpet as well as lanterns for the new backyard and some Hammam towels. Frolicking through the colorful alleyways of the bazaar was absolutely one of the things I looked forward to the most.
First order of business was to get some bearings and wander the market, looking at all the beautiful and kitschy things being sold. Some stands were festively lit up by brightly colored lanterns of all sizes.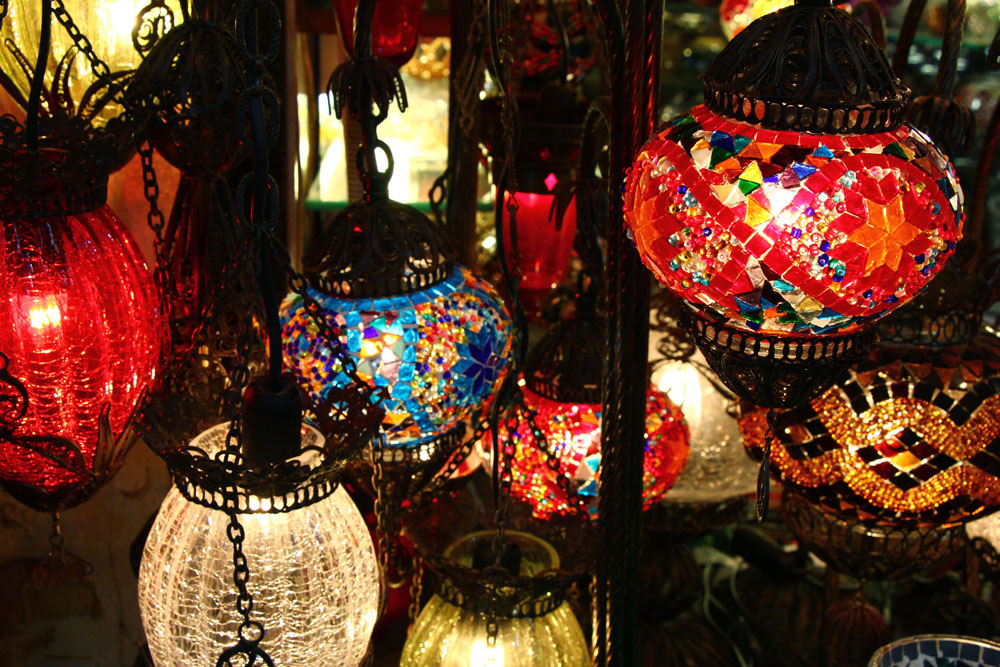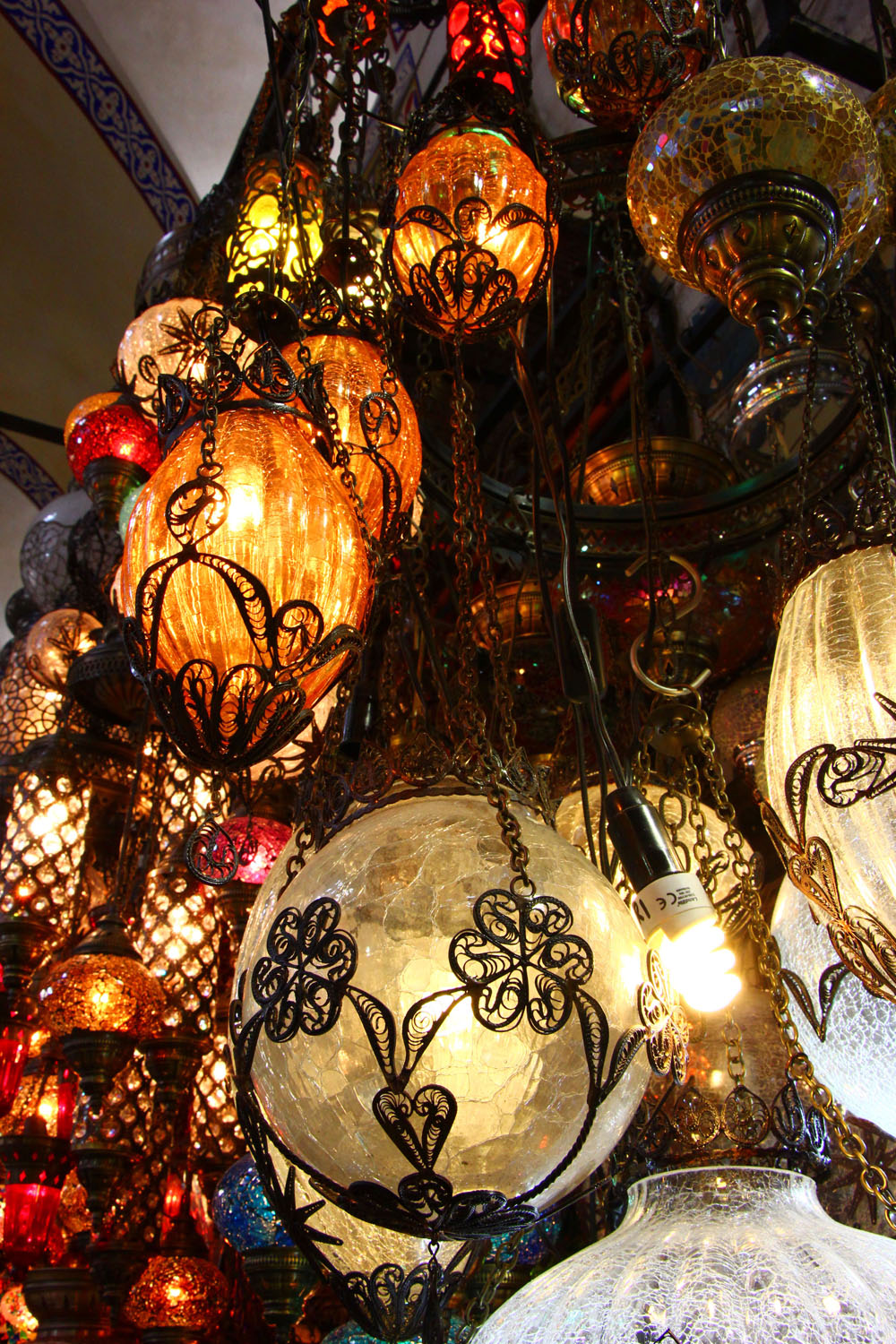 Some stands sold everyday things like books and office supplies, but with artful and well-organized displays.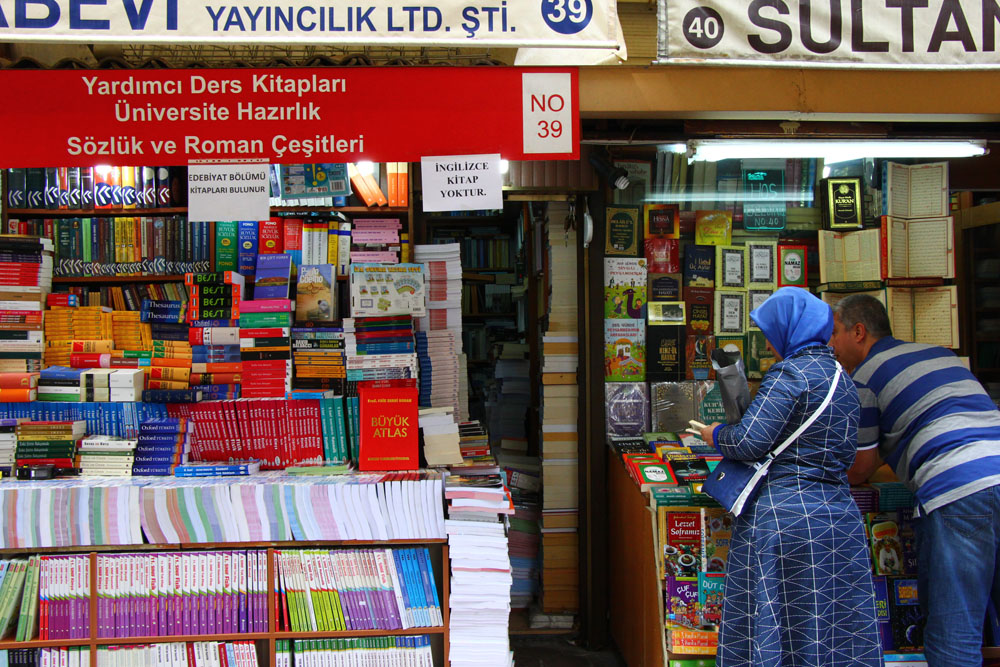 Many stands neatly arrange their souvenirs to look enticing and colorful.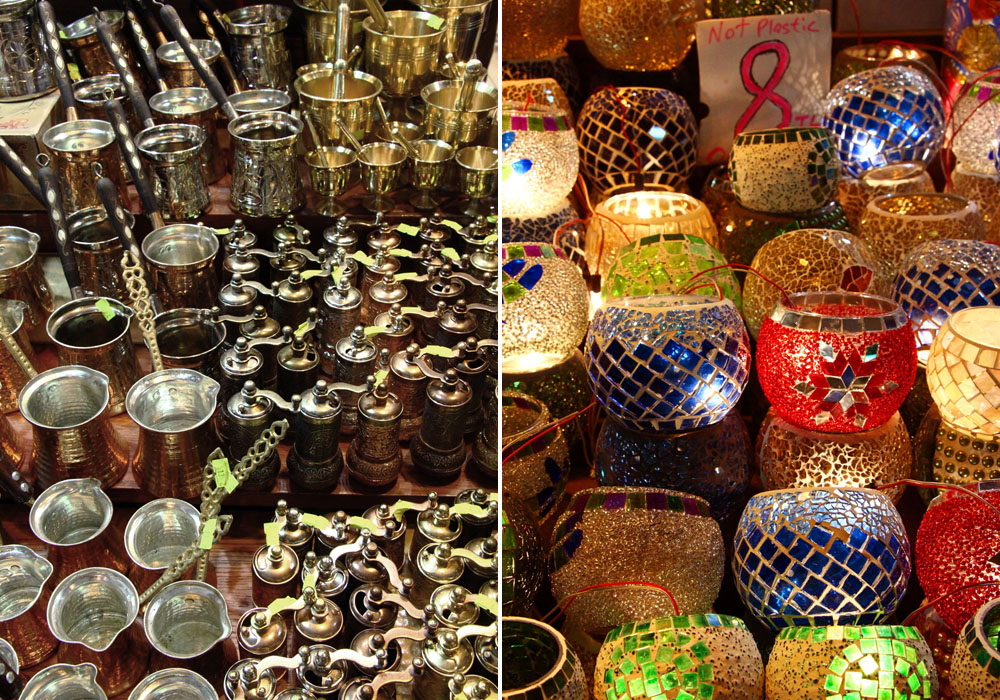 With miles of detailed displays to navigate, picking a shop to buy from was a stressful proposition.  The sheer size of the bazaar is completely overwhelming. I did enjoy our time at the market, but I was 100% unprepared for the stamina needed to navigate the alleyways while simultaneously maintaining hydration and mounting defenses against extremely persistent salesman.
After hours of roaming the bazaar (and I'll admit, a bit of panicking), we ended up purchasing a carpet, but not much else. The rest of my planned purchases would have to wait for another time – and a less stressful place.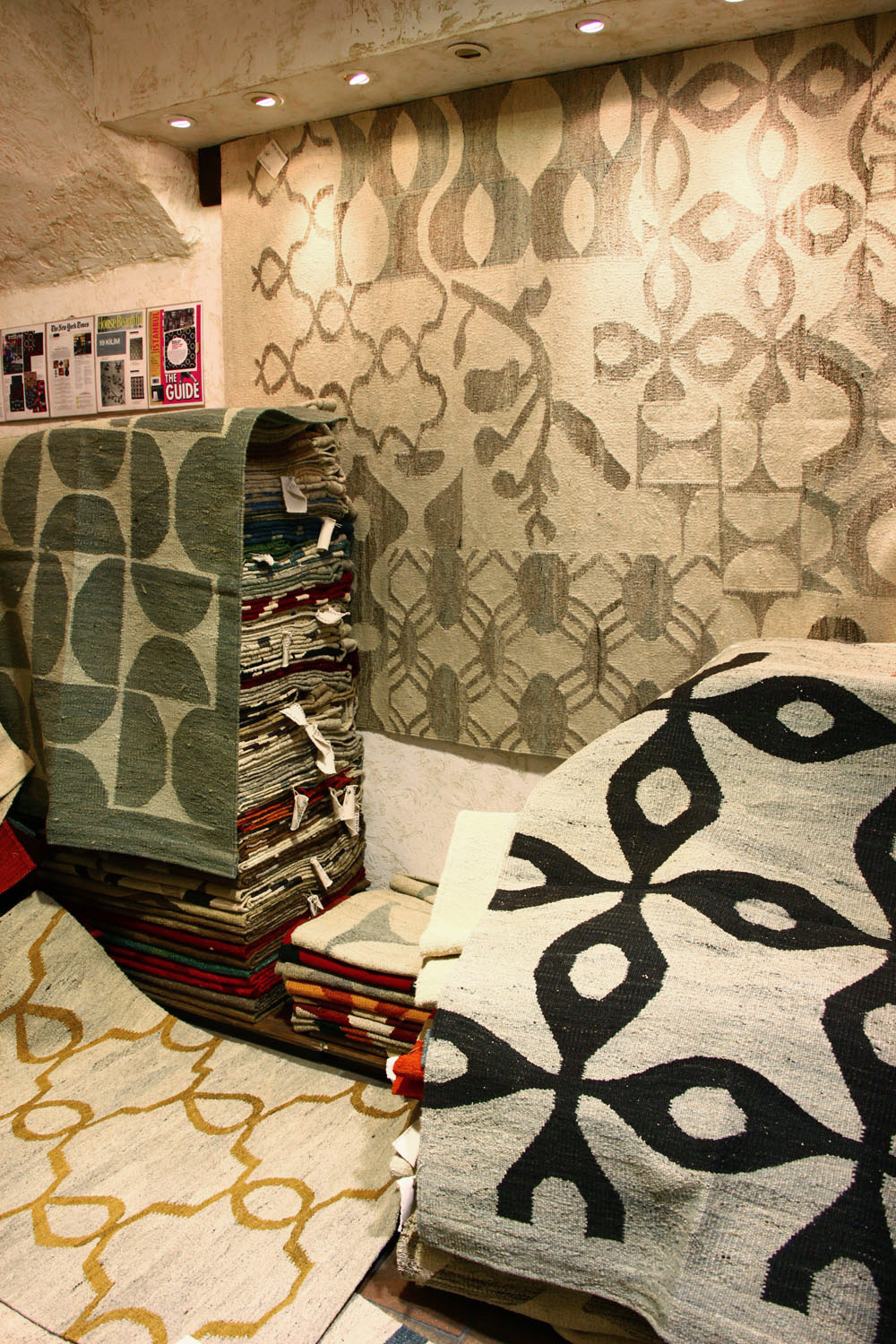 The Spice Bazaar
Though far more densely packed with shoppers and tourists, the Spice Bazaar is a less overwhelming experience. The T-shaped bazaar is simply that – a small building with three hallways, selling mostly culinary items. Spices and teas are displayed in bins and in powdery piles. Their vivid colors and delightful scents are likely to help burn a whole in your wallet. Dried fruits, nuts, and Turkish Delight are also easy to find and hard to pass up.
It is frustrating to walk along a market this crowded with people, but it is well worth the trouble for the beautiful imagery and delicious things on offer. Not to mention, it's waterfront location near the Galata Bridge makes it an easy stop after a cruise along the Bosphorous or a seafood lunch on the water.
Disclaimer: this is a bad place to come with an empty stomach.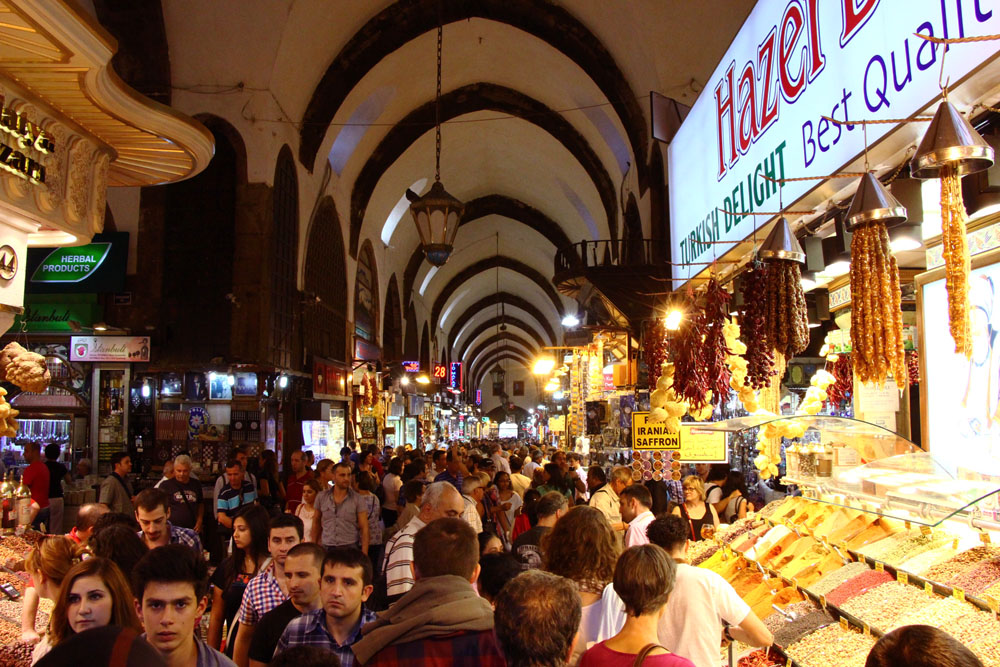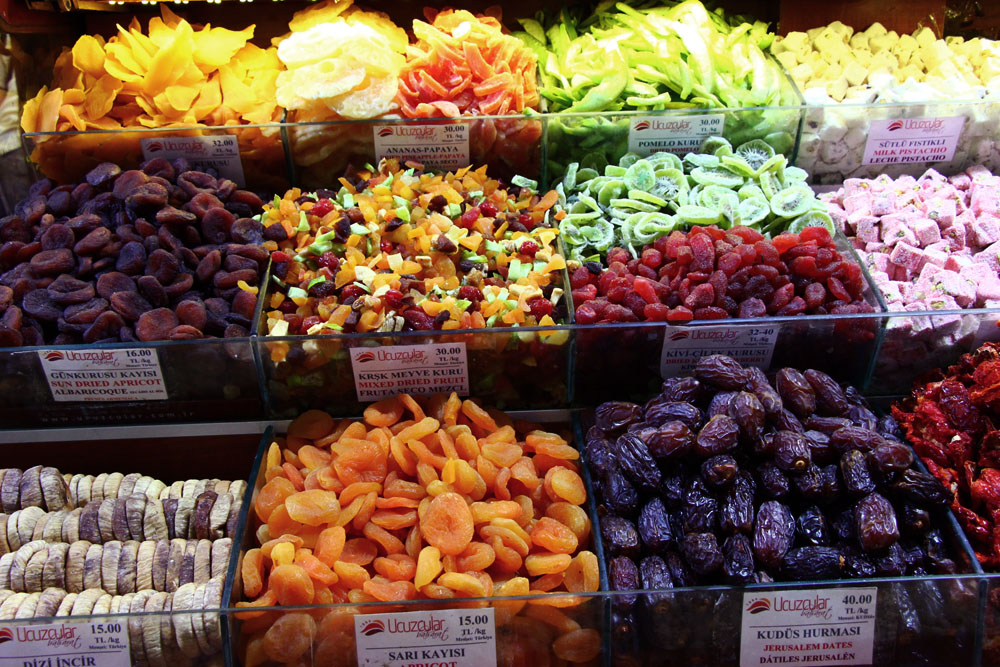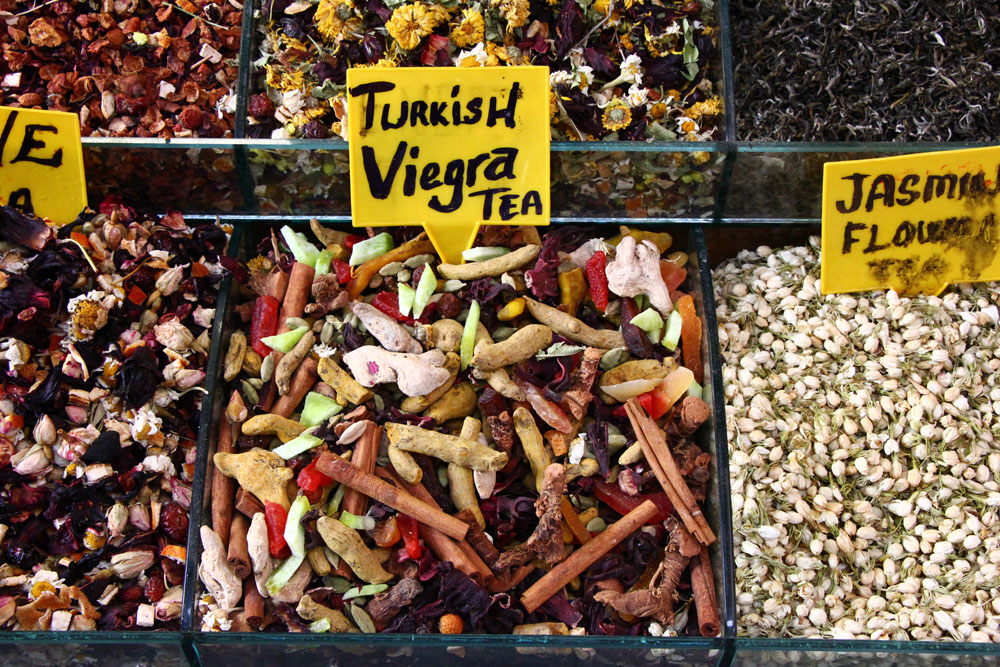 Though these aren't the only bazaars in Istanbul by any means, they are the most iconic, and to some people, have the best options for souvenirs. I guess I'll have to plan a return trip to Istanbul to explore the rest of it's famed markets, as I'm sure there are many other alleyways and displays that are sure to delight.
---
Check it out: TravelShus' Interactive Guide to Istanbul
---