Last weekend was my first weekend spent in New York City in almost two months. My summer of travel is at a lull for now, giving me the chance to move into a new apartment (hello backyard!) as well as spend time with friends. I also wanted to make sure that I spent time in parts of the city I don't get to see on a normal day. Brownstone Brooklyn and midtown Manhattan are staples in my city life, where as places like lower Manhattan, DUMBO, Queens, and the city beaches are still foreign to me.
It has been a summer of record heat in NYC, so Matt and I and a group of friends headed to the coast to check out Coney Island. Beach-side roller coasters, a famous hot dog stand, and wide sandy beaches are all classic icons of this New York City historic destination. Oddly though, Coney Island brought me back to California. As a kid, I often visited the Santa Cruz Beach Boardwalk which isn't too dissimilar in theory. Boardwalk shops hawk beachwear and kitschy jewelry as the scent of funnel cake perfumes the ocean air. People flock here to enjoy both the beach and a bit of amusement park fun. It was a comforting childhood memory which made Coney Island a blast from not only my city's past, but my personal one as well.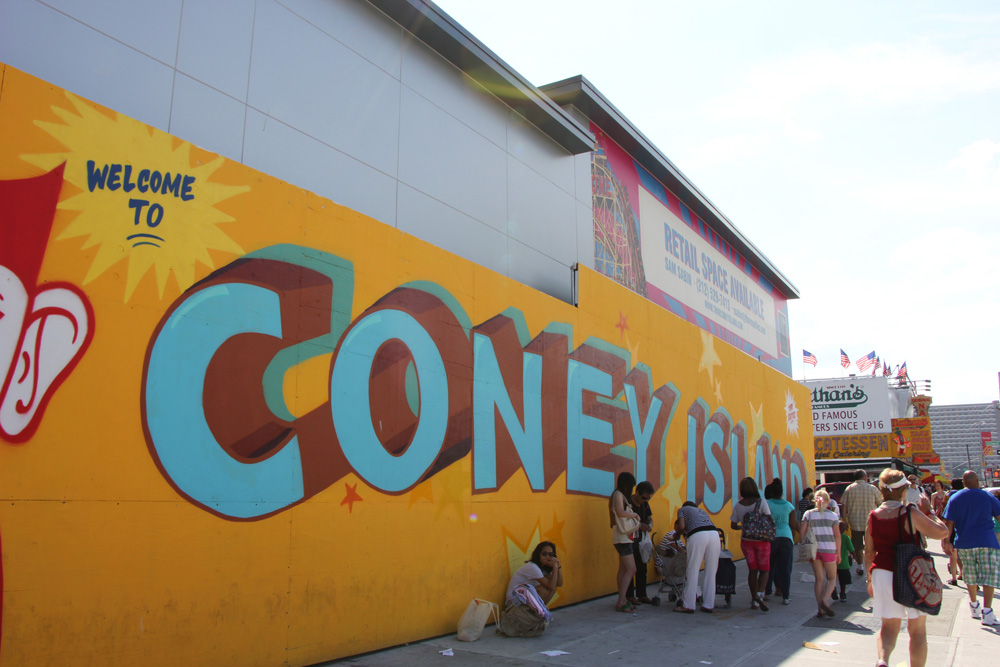 Coney island though, is set apart from other Boardwalk spots by two famed landmarks: The Cyclone roller coaster and Nathan's Hot Dogs. Both have been staples to the area for almost a century and are musts if you plan on checking out this beach-side destination. (PSA – I advise you to ride the Cyclone first. Trust me – jerky roller coasters and greasy beach food don't pair well)
If you are heading out to Coney Island for an afternoon away from the bustle of Manhattan, the subway is an easy (though lengthy) way to get here, especially as parking lots of about $20 per car. The boardwalk is worth some time for the ocean views and people watching. Deno's Wonder Wheel Amusement Park and Luna Park are good places for rides and carnival games, but the Cyclone stands alone on Surf Ave right beyond Luna Park. ($8 per ride. Pricey, I know, but it's a legend, people.)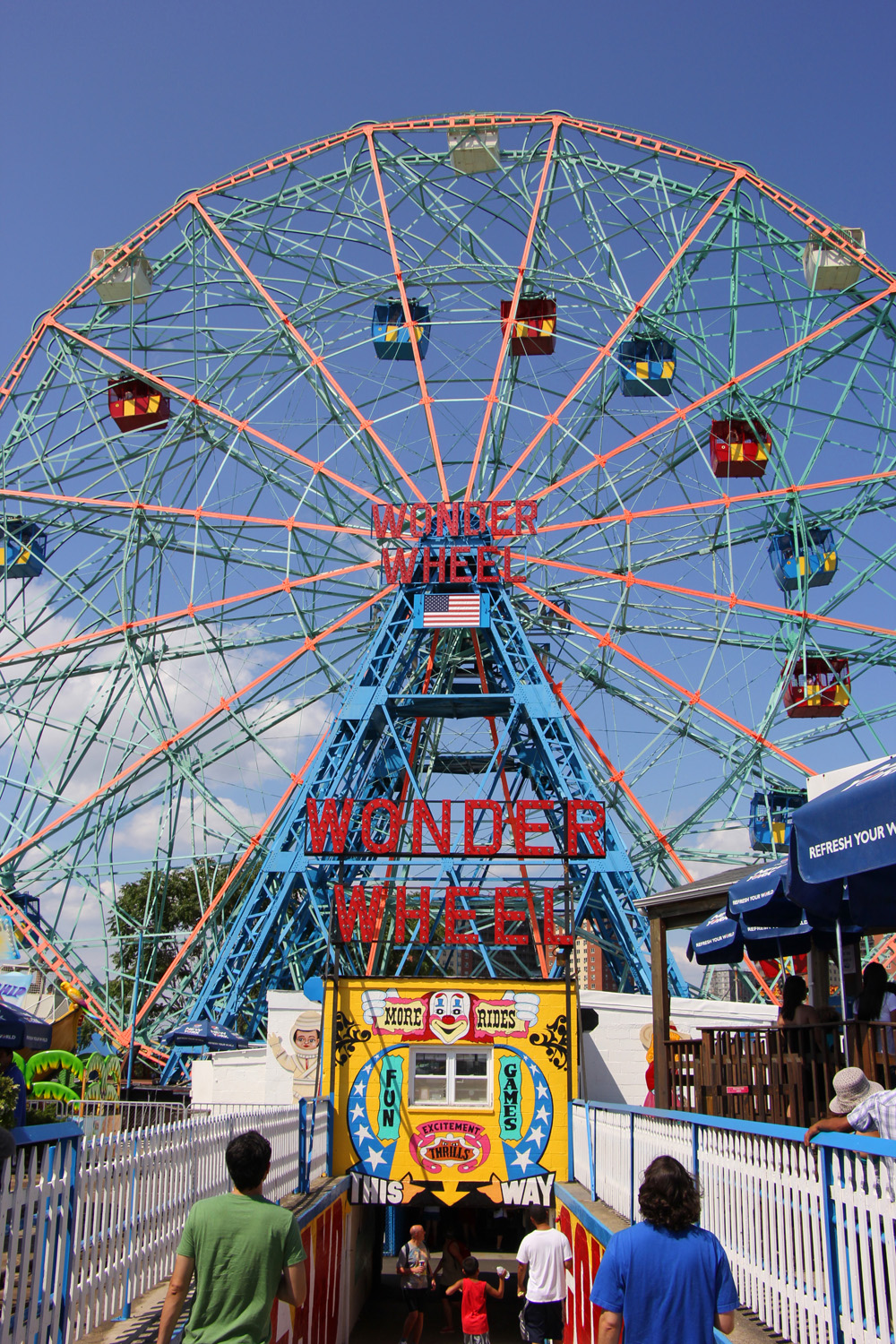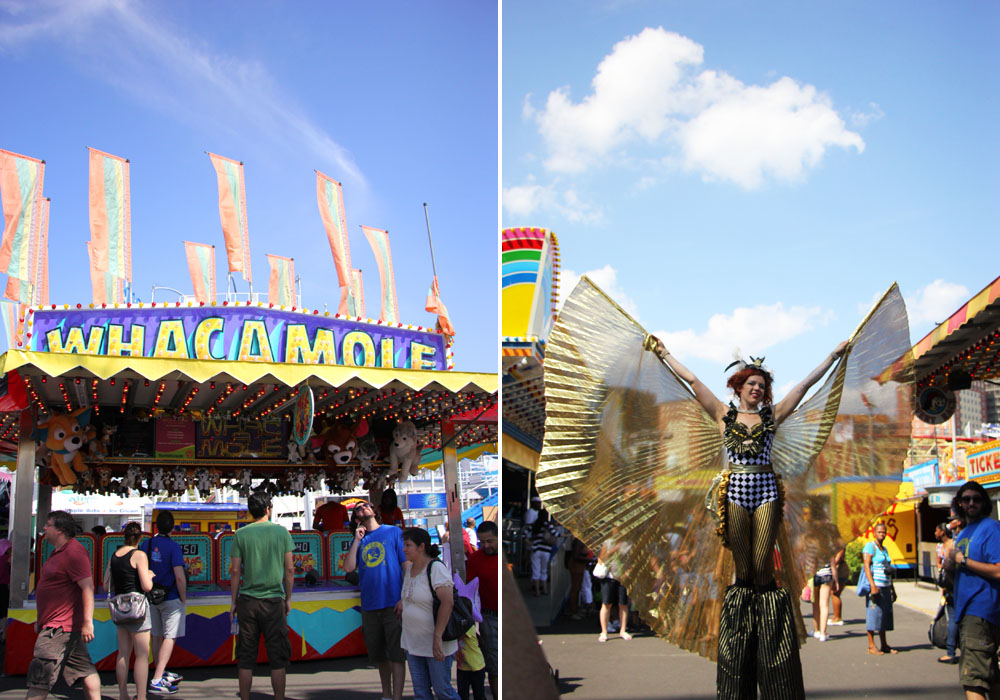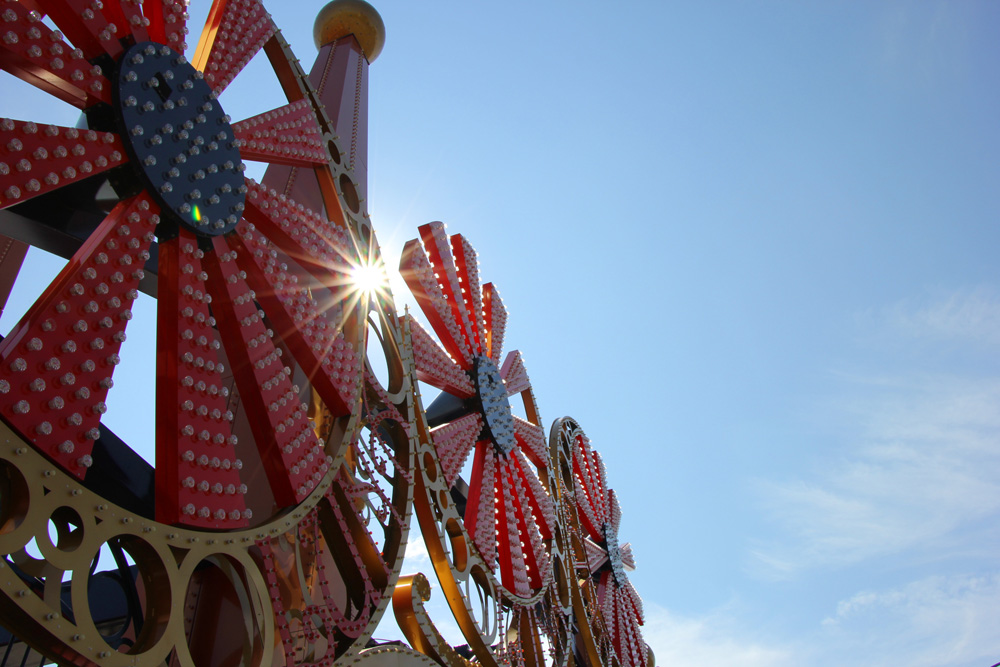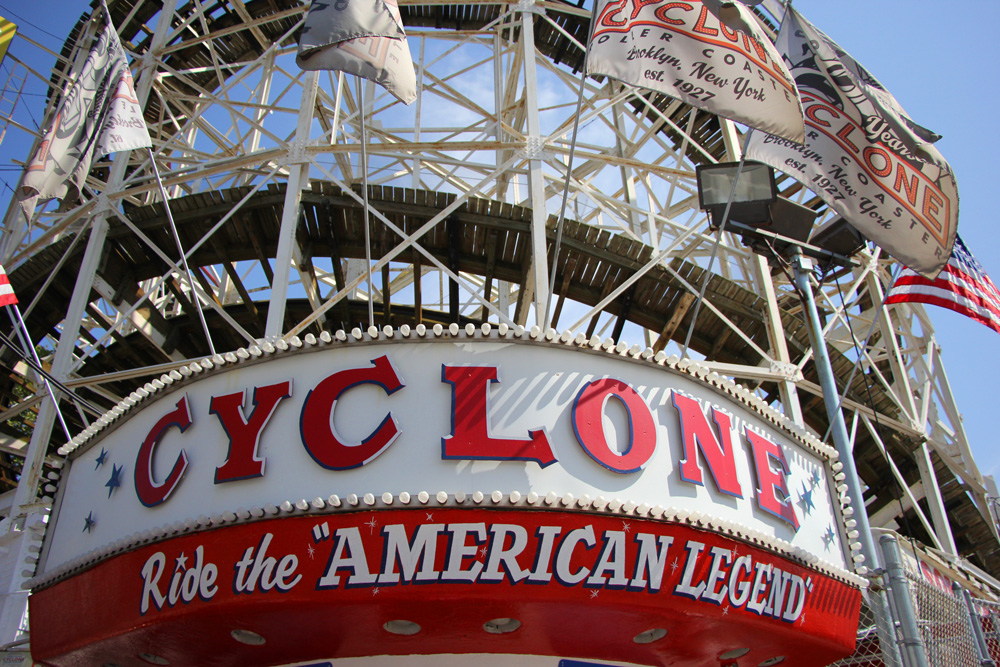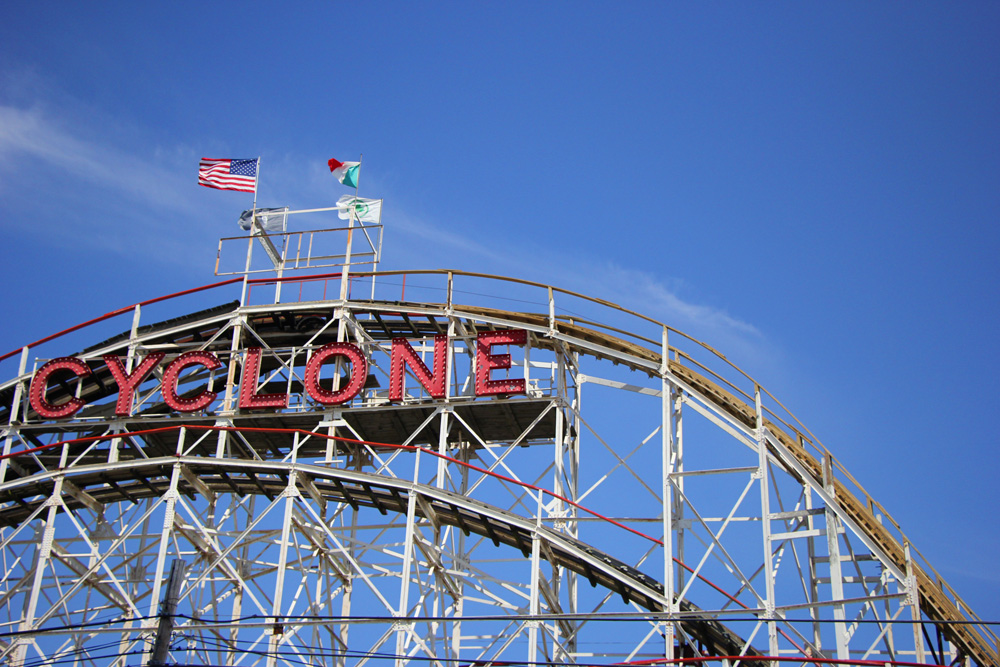 There is a Nathan's stand on the boardwalk, but for a historic location which is home to the July 4th hot dog eating contest, head to the Nathan's closer to the minor league baseball stadium MCU Park, home of of the Brooklyn Cyclones.  The hot dog shop is right on Surf Avenue and has plenty of tables and standing room for hot dog enjoyment. It does serve non-hot-dog fare, but unless you have a really really good reason, don't pass up the chance to taste this 96 year old NYC classic food at the source. Also, they have ketchup and mustard on tap. YEAH THAT'S RIGHT. KETCHUP ON TAP. Since I love my ketchup with a little food on it, this is an awesome way to ensure an order of Nathan's crinkle cut fries are smothered in tomato-y goodness. For a hot dog however, its sauerkraut all the way, though Matt was a fan of the chili dog.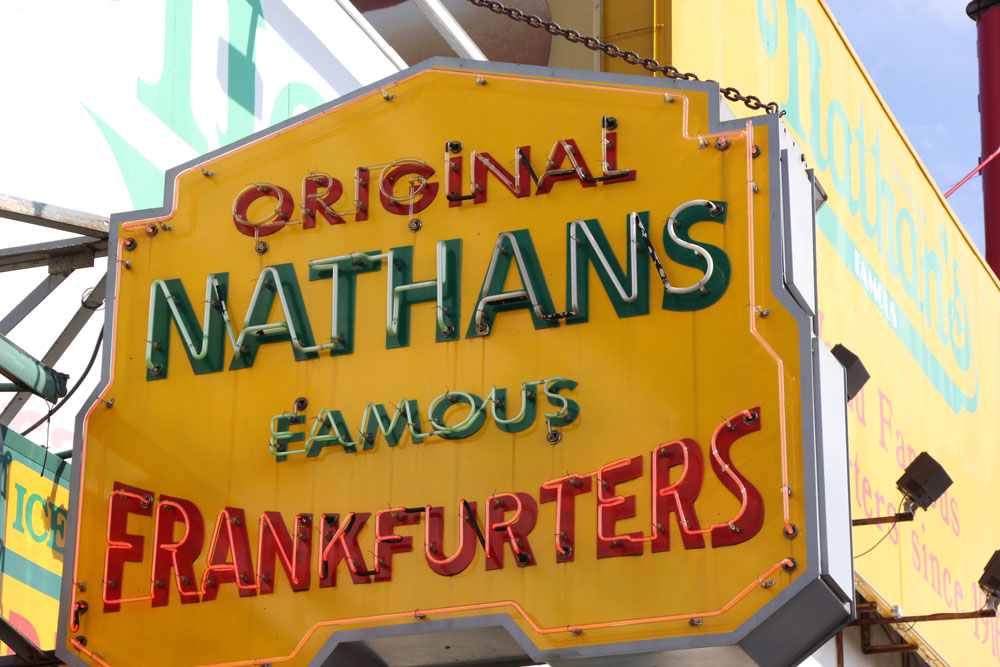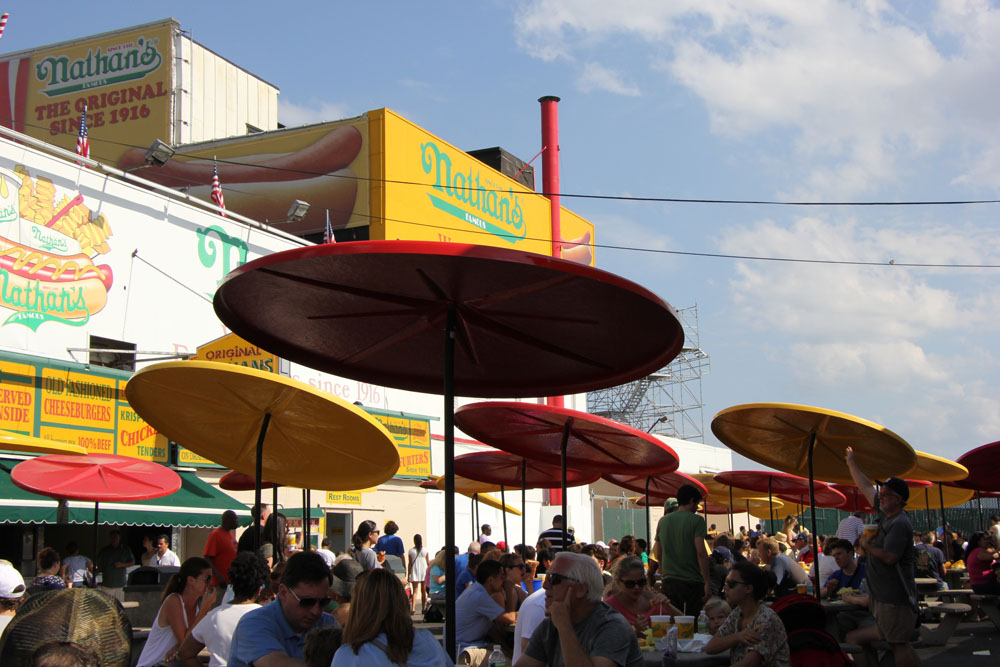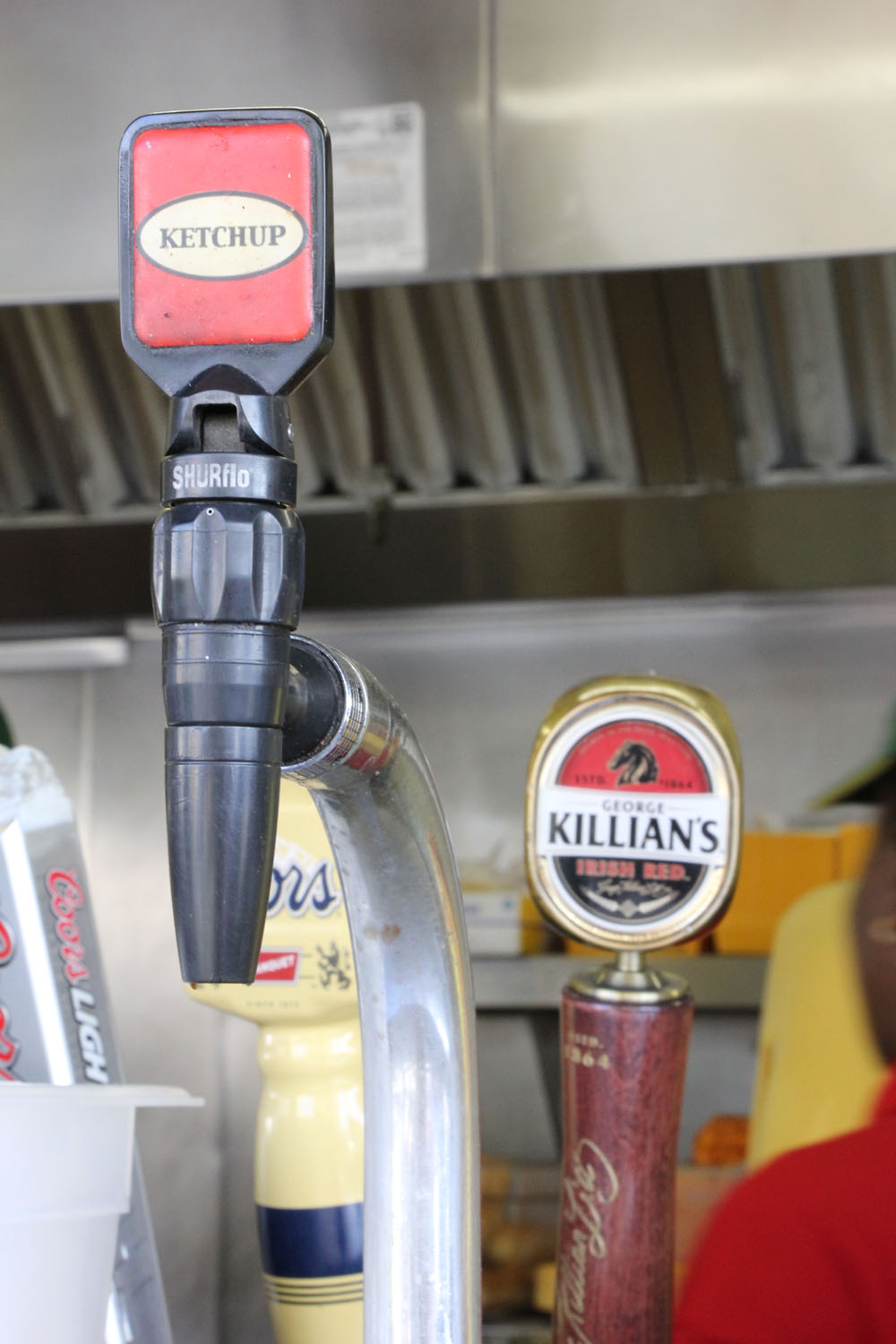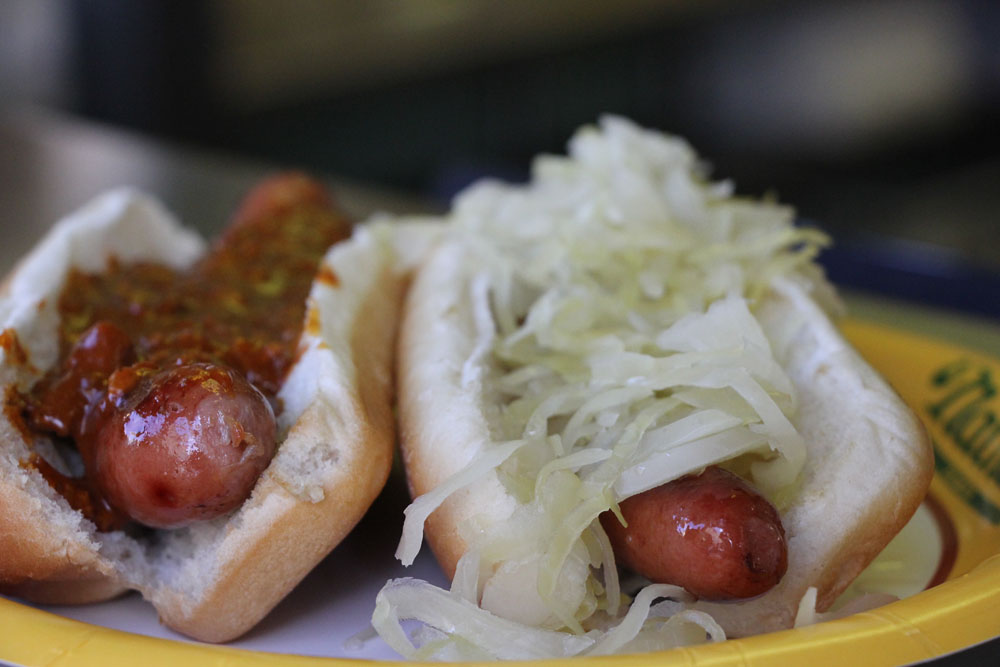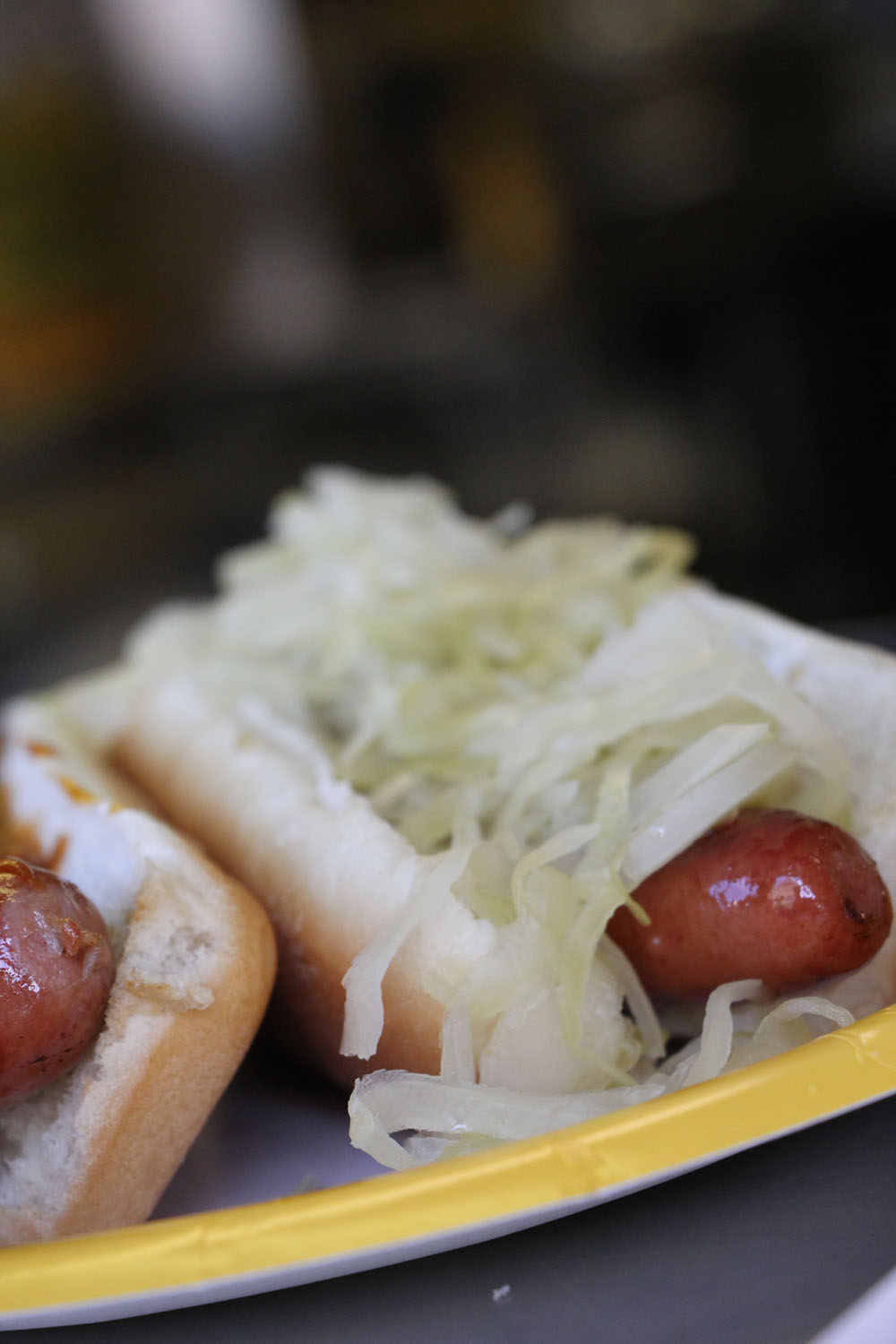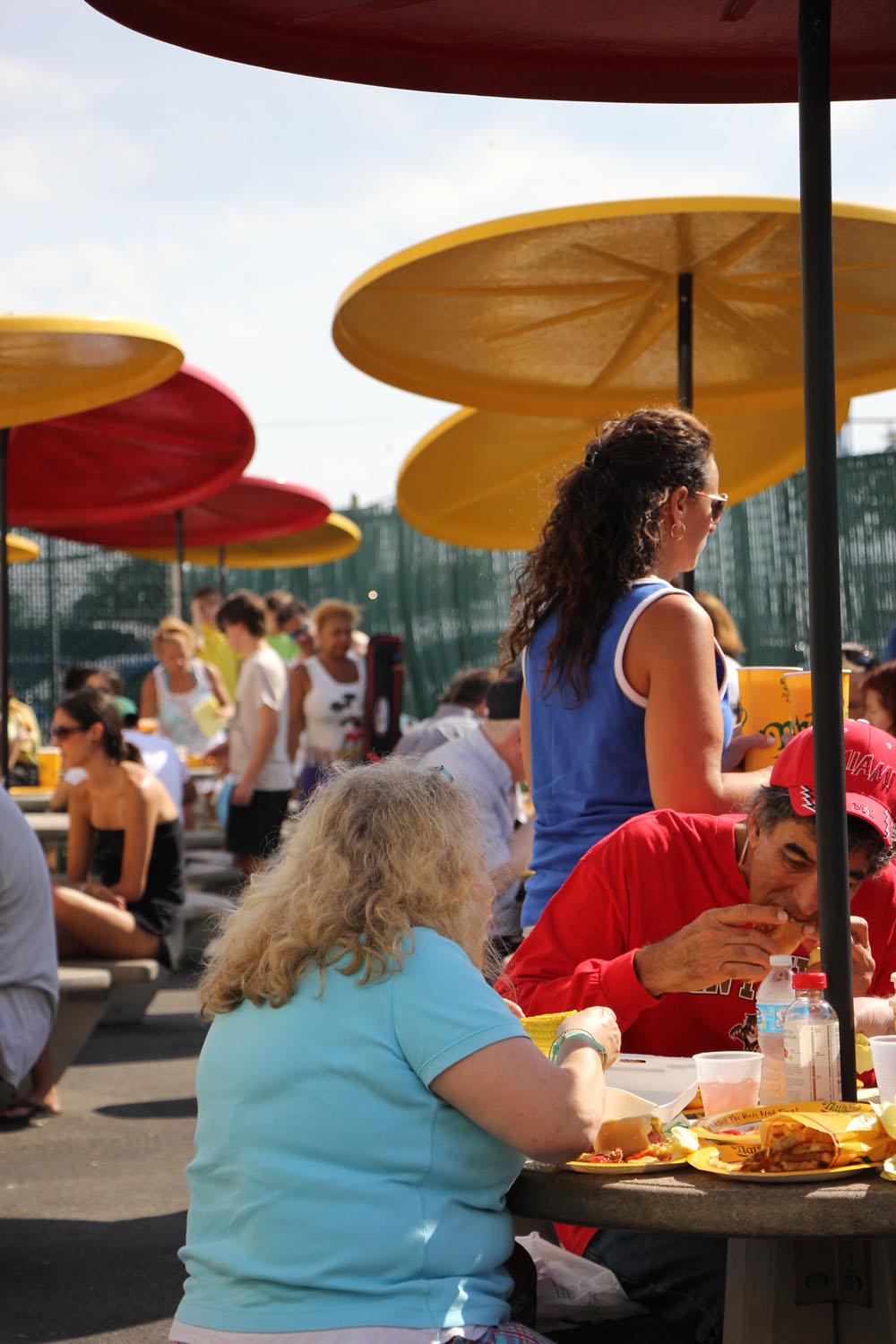 All in all, Coney Island is a place of indulgence and old-timey fun. Though the surrounding area may seem trashy and seedy, Coney Island has a lot of offer. Tourists, metro-area residents, and city locals alike flock here for beach, fun, food, and baseball – so it must be doing something right. Have you been to Coney Island? Did you use the Ketchup tap???
---
This article is part of a TravelShus series about travel around New York State. Read more HERE.
---