One of the best ways to get to know a country is to hop on local transportation and see where it takes you. Local buses and trains are more of a cultural experience than tourist versions, though tourist transport can sometimes be the best/easiest method. Local private transport is also a large part of culture – a ride on tuk tuk completes any trip to Bangkok, a rickshaw ride adds to a weekend in Macau, and a taxi ride through Kathmandu will help you better navigate the confusing streets and alleyways.
However, public transportation is not always the best way to see a new place, depending on what you are looking to find or what kind of experience you want. Sometimes renting a car and heading out on a road trip is the best way to see the land or reach places public transport just can't get you. Sometimes it's a way to meet new friends. Sometimes it's a way to get away from everything and be alone. Sometimes it's just for the thrill of driving through a foreign place.
As is typical with New Zealand travel, we decided to go on a road trip, starting in Auckland and ending in Queenstown. Though most people rent campervans (which in my opinion are bulky, eat up way too much gas, and are more than a little scary to maneuver on the narrow windy roads of the south island), we opted to rent a car and camp. In a tent. On the ground. Just like the olden days. Not only was it helpful cost wise to be in a small car, but it and got us around without the touristy obviousness of a campervan. We also enjoyed setting up our tent every night (cleverly nicknamed Tenty – I know I'm a genius. I can't wait to name a kid.) and sleep in the cool New Zealand night air. Though it grew cold as the days headed into fall, we felt more in tune with the land and also with our $30 blankey we bought at The Warehouse. Our car (also cleverly named. "Sunny," as in the name of model of Mazda it was. We're on a roll here people.) also became our friend and our home. We had Sunny for about five weeks, and in that time, he (yeah that's right) became a member of our traveling team.
Being alone in our car, we were able to choose where we went, when, and for how long, and this was easily the best part about our time in New Zealand.  Most of the intrigue for a traveler in NZ is the outdoors, and the outdoors can be difficult to explore without the freedom of personal transportation. This is especially true as there are many amazing off-the-path destinations, viewpoints, and side trips. We could chose where to go on a whim. You own your experience.
Driving in New Zealand is additionally adventurous for an American traveler as kiwis drive on the incorrect side of the road. Yes, incorrect. After some initial befuddlement, both of us mastered the art of wrong-side driving and after this five weeks, had a hard time figuring out American driving once we returned to the US.
In non-western, non-English speaking countries, it's a lot harder to travel this way. This is why its most common to travel via local or tourist transport around Asia, Central and South America. The roads are not as reliable, the traffic customs vary heavily, equipment might not be what you are used to, and lets face it, the signs are pretty frickin confusing. So, when we met up with a few travelers in Pai, Thailand (whom we had met at a hostel in Chengdu, China about two months prior) asked us to join their roadtrip, we said yes. A roadtrip in Thailand without having to actually drive it? Definitely. The opportunity to visit the city Mae Hong Son, which was home to Wat Jong Kham-Wat Jong Klang, a temple which I was dying to see but was previously too out of the way to visit? Definitely. A chance to travel with some new friends? Definitely.
Our friends Christian and Laura, from Ireland, led the trip in their rented pick up truck. Matt and I rode in the back seat from Pai to Mae Hong Son, with Martin, Dan, and Gerty on motorbikes behind us. We caravan'd along the famous Mae Hong Son Loop, a twisty road leading through the northern mountains. Once in Mae Hong Son, I was graced with incredible daytime and nighttime views of the temple I longed to see, as well as a side trip out to a long neck village (which, yes was a little uncomfortable as it is a town engineered for tourists) which led us around the MHS countryside. We, as a group, bonded over our spontaneous trip on the road, which gave us freedom outside the confines of tourist transport.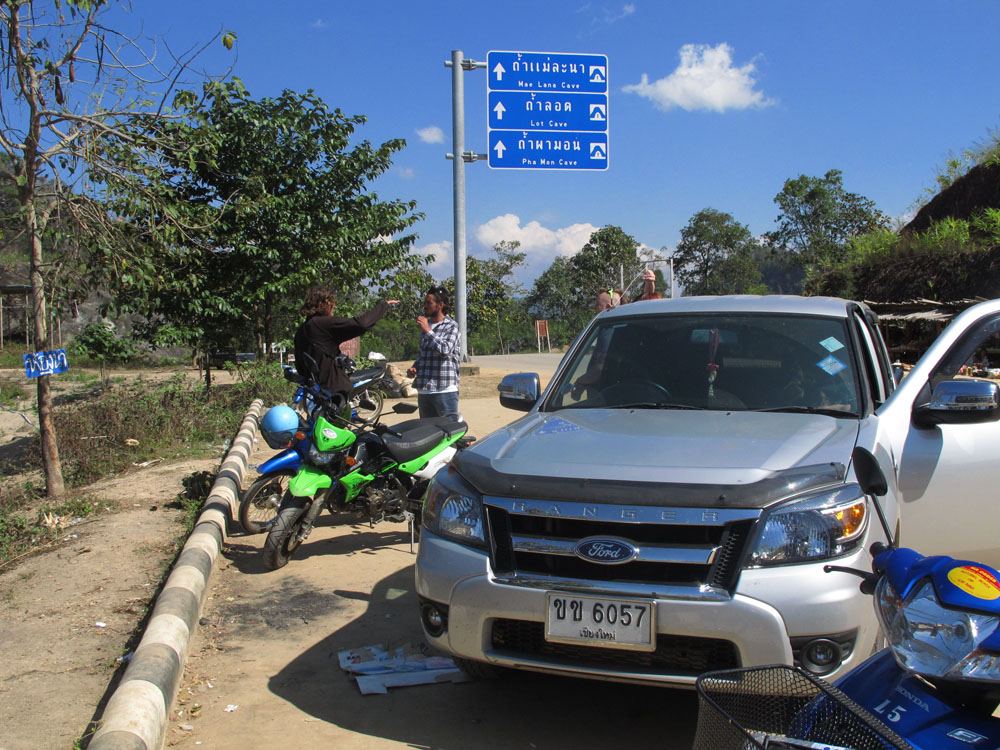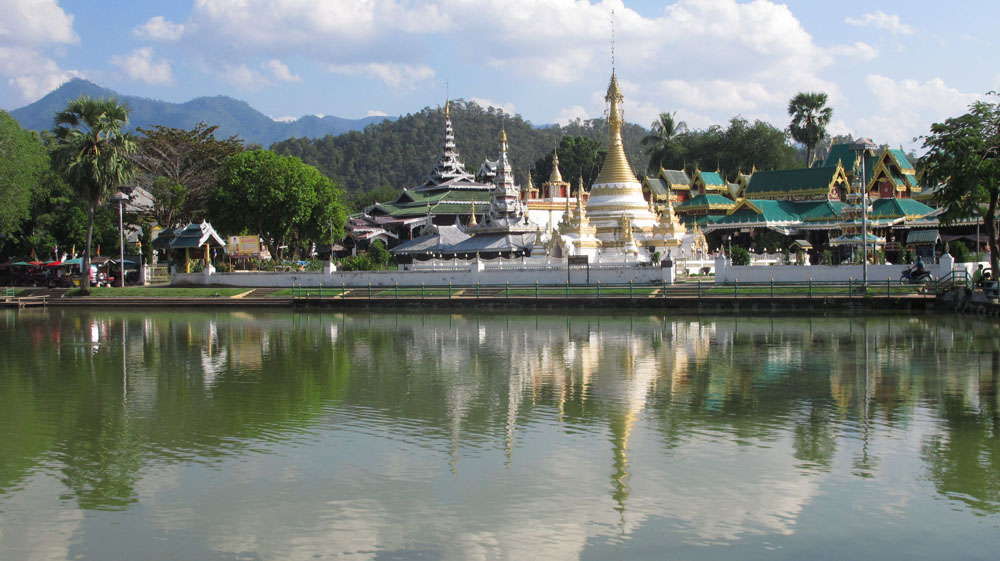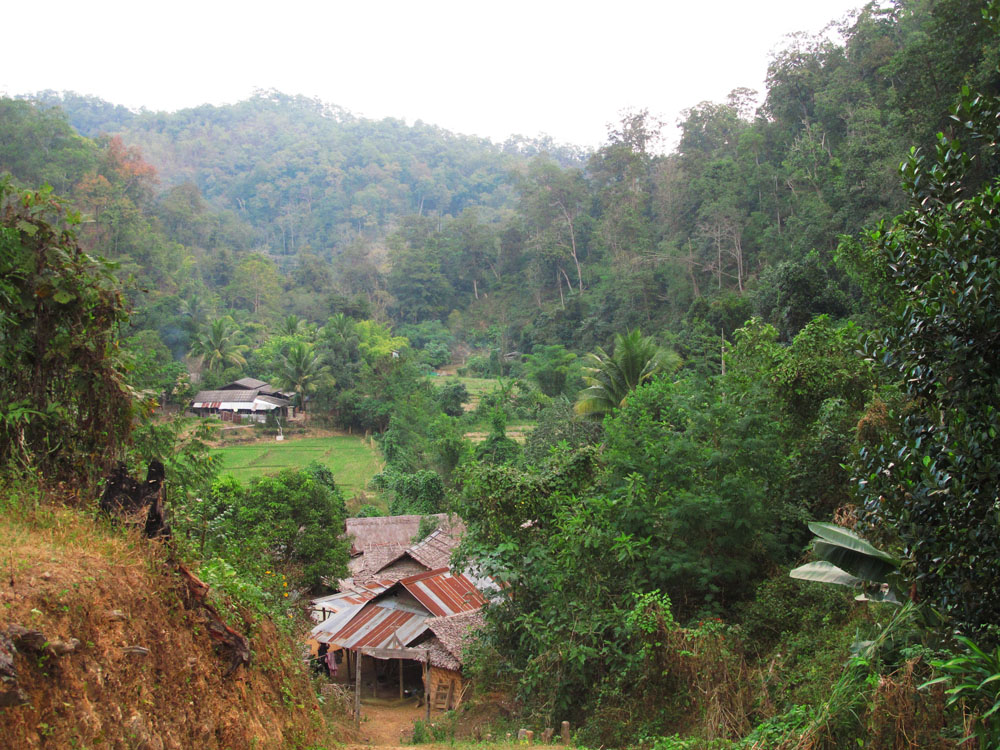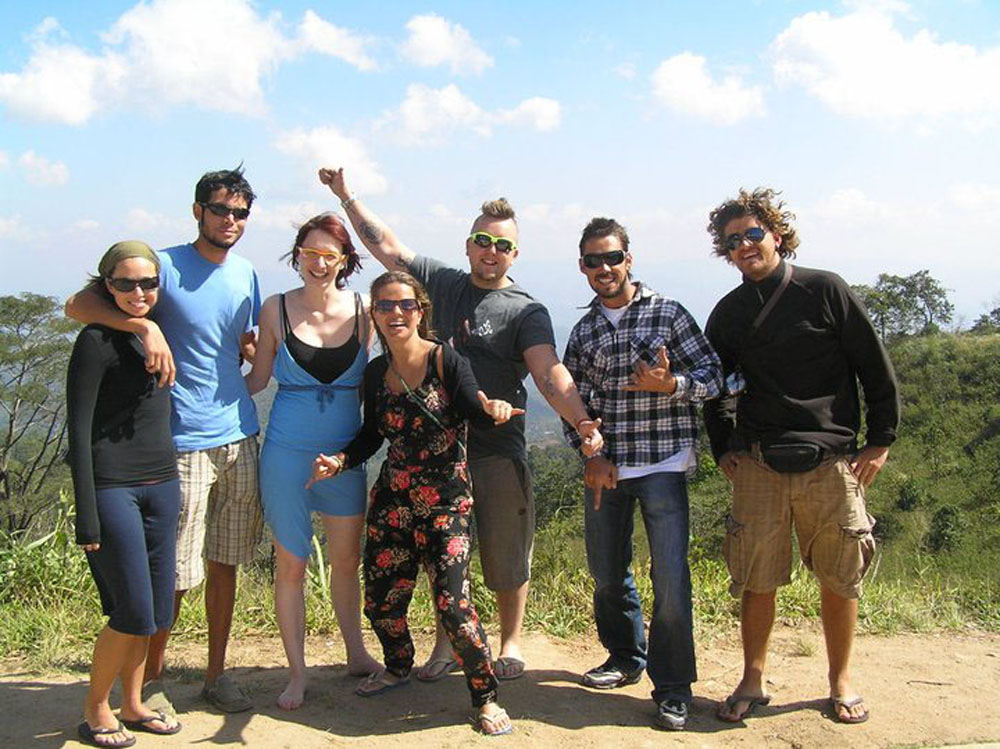 In Greece and in Australia, we were lucky enough to have family visit. Matt's sister and brother-in-law came to Greece to see Santorini and Milos, my parents met us in Crete, and we joined Matt's parents on a tour of southern and central Australia. In all three cases, we rented cars to get around more easily as a group. On the island of Milos, the car allowed us to access remote beaches that would have been impossible to get to on foot or extremely expensive to visit with a guide. On Crete, the car gave us the chance to visit both island hubs of Iraklio and Chania without depending on bus schedules. In Australia, a car was vital for the Great Ocean Road and for further exploration around Ayer's Rock. Luckily both countries are English-sign-friendly, although Australia also involved some wrong-side driving fun.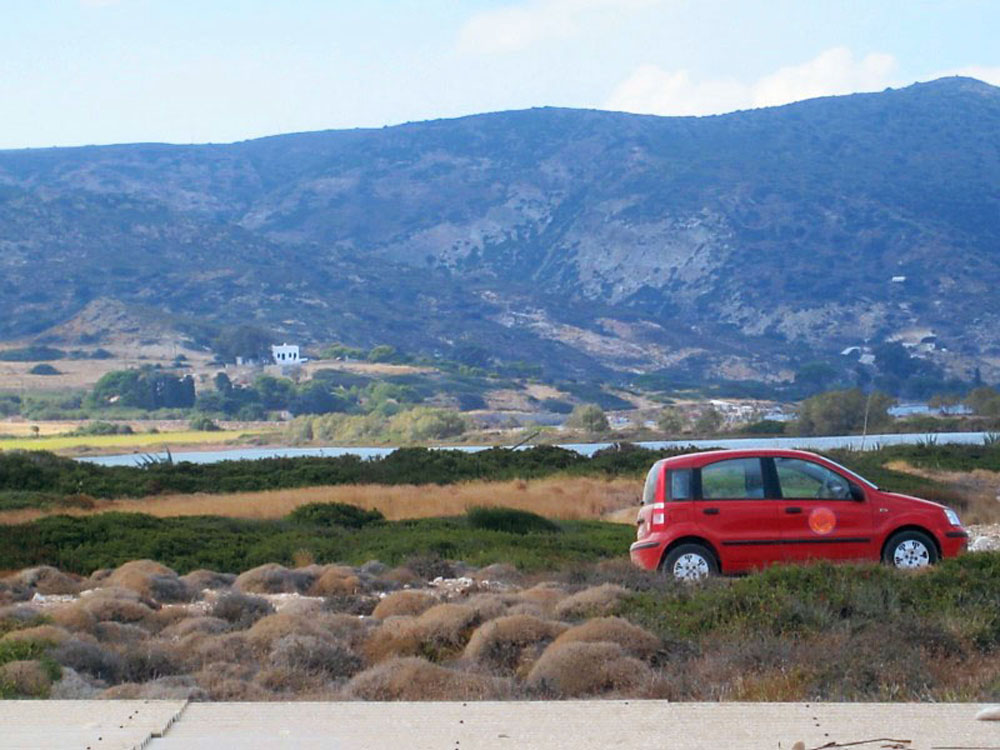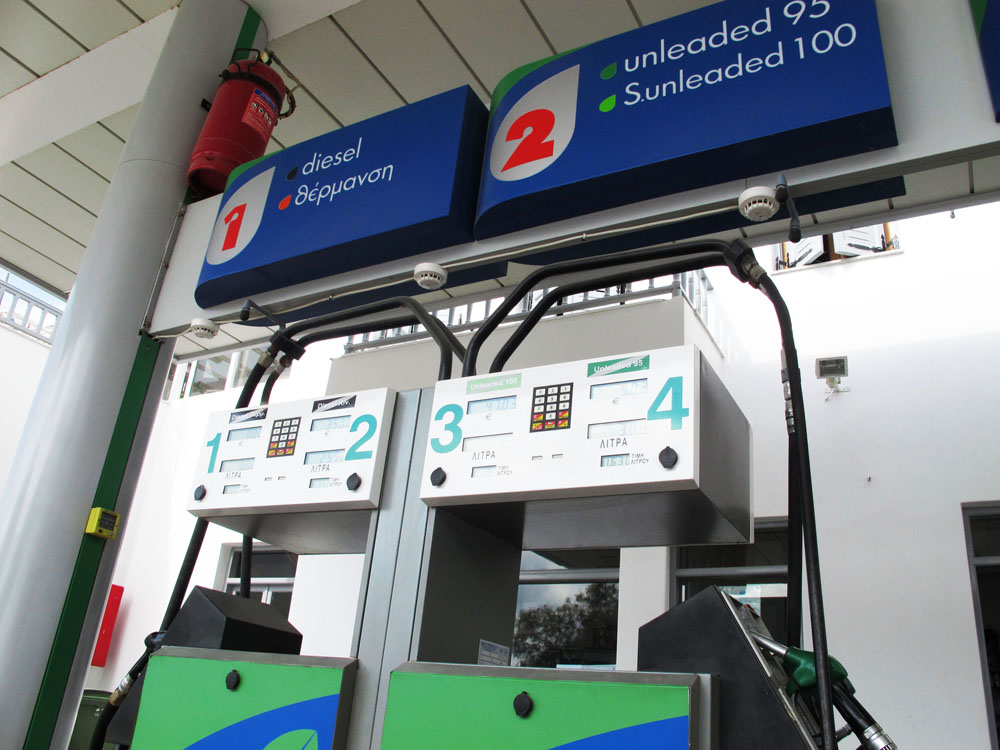 Well before The Trip, Matt and I had been going on road trips when traveling. It's easy and proven as a method of transport in the US, but has also been helpful when staying in a remote village on a small island (for us, Tobago) or speeding through Quintana Roo, Mexico to see everything in four days. We've always had particularly fond memories of these trips as we've been able to create an adventure that couldn't be mimicked by any other traveler on our same path. Not everyone stops at the same view point, the same beach, the same fruit stand. Not everyone listens to the same music to pass the time on a long drive. Though I can also make the argument that a lot is lost by not experiencing the culture that goes along with public transportation, sometimes a chance to be alone with the land is reason enough to get on the road on your own.