After a day spent flying from Greece to Jordan, and from Jordan to Dubai, we arrived to a hot and dry night in the desert. We flew down Sheikh Zayed Road in an airport taxi, passing malls, skyscrapers, and mosques on the way. We had heard so many times over that Dubai is just another world city. You only need a few days, we were told, and everything we saw at first assured us we had heard and planned correctly.
Our brand new hotel was only a short walk away from the Mall of the Emirates. And the room? It was by far one of the nicest rooms we'd had on The Trip thus far. A fluffy bed, multitudes of American TV channels, really hot water, and KFC delivery (it was 1 am, everything was closed and we hadn't eaten dinner). It seemed like we had somehow arrived in New York through a wormhole, as we ate cole slaw on our bed and we watched The Daily Show. Before drifting off to sleep that night, we looked at each other and agreed it was a good thing we were only here for three days.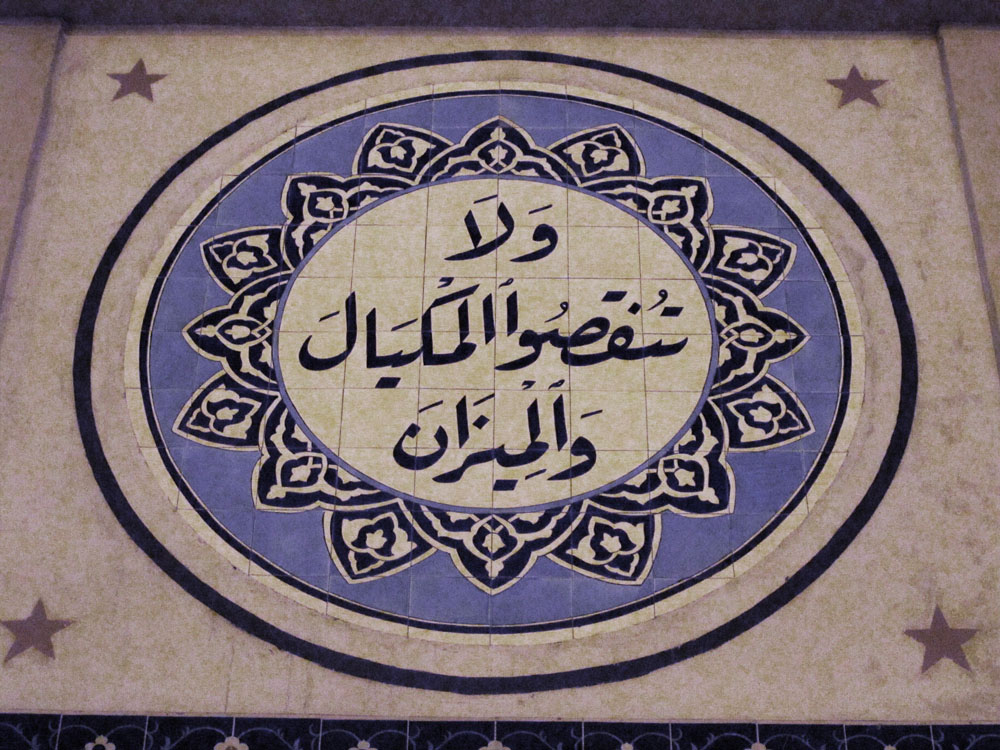 Three days later, we sat in at our gate at the Dubai airport to catch our flight to Kathmandu. Regardless of how excited we were to get to Nepal to start our trek to Mount Everest, we both were intensely sad to leave the Emirates. Sad to leave a city we had just started to learn. Sad to leave a country with so much left to reveal. Sad to leave a region of the world rife with mysteries and destinations that were just starting to peak our interest. We had learned, over our short stay in the UAE, that Dubai is not what it seems, if you give it a chance to show itself to you.
Give it a chance to teach you something… Like these thinks I learned.
1. Sometimes the mall actually can be more than just a big building filled with pants and McDonalds, with a little creative thinking.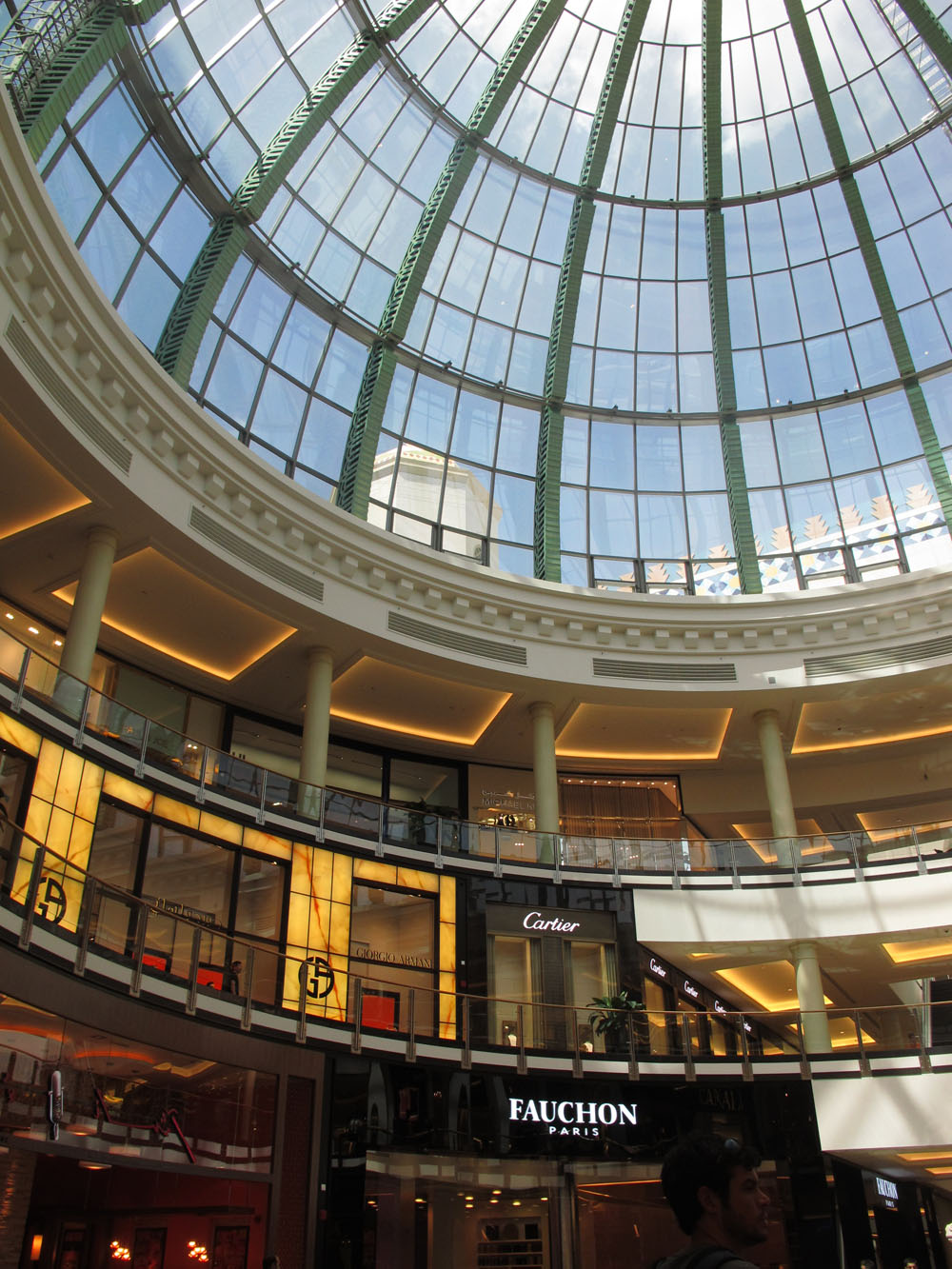 2. The real Arabian Peninsula is only a few kilometers away from the heart of modern Dubai.
A trip out to the dunes and mountains shows a completely different angle on Emirati and Omani lifestyle, as well as a glimpse of  the true natural makeup of the desert.
3. The Empire State Building is not tall. The Burj Kalifa is tall.
4. Modern Dubai is full of construction and engineering ingenuity.
The Palm Jumeirah, the Dubai skyline, and the interesting design of the Burj Dubai all stand out as modern innovations in city development.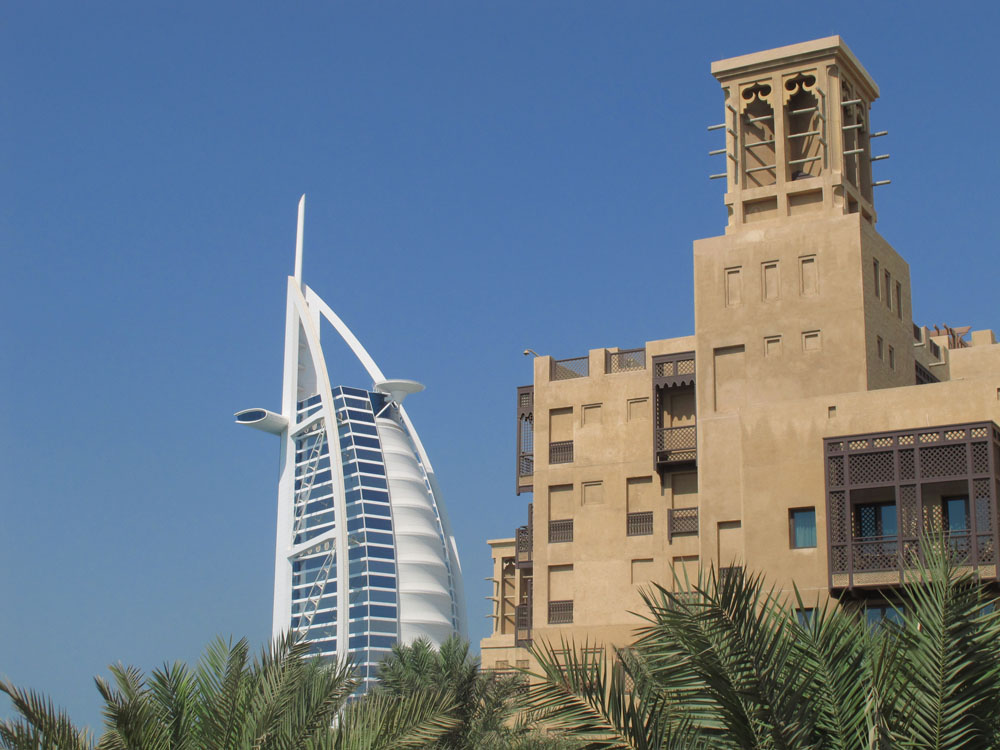 5. On the other side of The Creek, the old souqs of Dubai reveal the culture of the United Arab Emirates, beyond the skyscrapers.

6. Sport is something different in all cultures. In America, we like football and snowboarding. In Dubai, camel racing and dune bashing are popular.