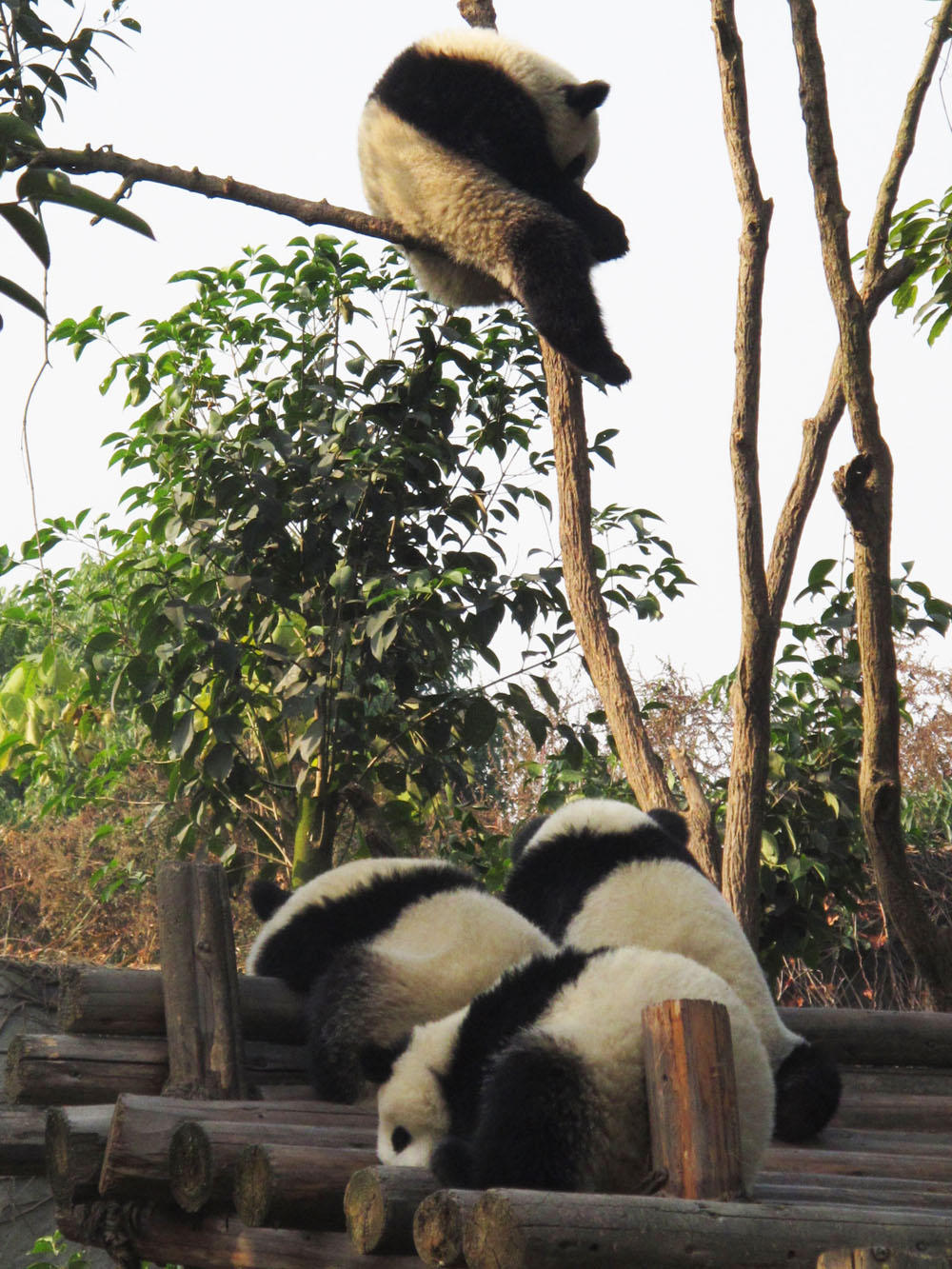 It's not often that chances come up for us to live out lofty dreams, especially when they involve flying halfway around the world. When those opportunities actually do come up, you have to take them. The Trip afforded both of us chances to do things that have always captivated us, and still continue to be inspiring. Our lofty dream of hiking to Everest Base Camp was a fixture in planning the trip, as was my desire to snowboard in the Patagonia and Matt's plans to skydive in New Zealand. A chance to see the pandas of China and possibly, just *possibly*, get to play with one, was another one of my lofty dreams.
We chose to head to the Sichuan district of China as it is host to the largest population of pandas in the world. Pandas live natively in the forests in this region and have become a national treasure and a Chinese symbol of diplomacy. Now endangered due to poaching, pandas are protected by the government and are a concern on a global scale. The Chengdu Research Base of Giant Panda Breeding, land of baby pandas, happiness, and cotton candy clouds, was created in order to help increase the number of pandas in the wild. It is truly my Disneyland. Disneyland is no longer even Disneyland. Basically, Po kicks Simba's ass. (please don't make me explain that one)
Upon arriving in Chengdu, it took a while to get some RMB in our pockets and a taxi driver to understand where he needed to drive us.
[divider type="thin" spacing="20″]
China Lesson#1: It is hard to find people who speak a lot of English in Chengdu outside hostels and the Panda Research Base. Try to bring photos and business cards wherever you go.
[divider type="thin" spacing="10″]
Upon arriving at our hostel, Sim's Cozy Guesthouse, we immediately began to look up Panda-tunities. We decided to spend our first day in Chengdu completing the Panda Internship – a full day of Panda feeding, Panda house cleaning, learning about Panda care, and feeling generally happy.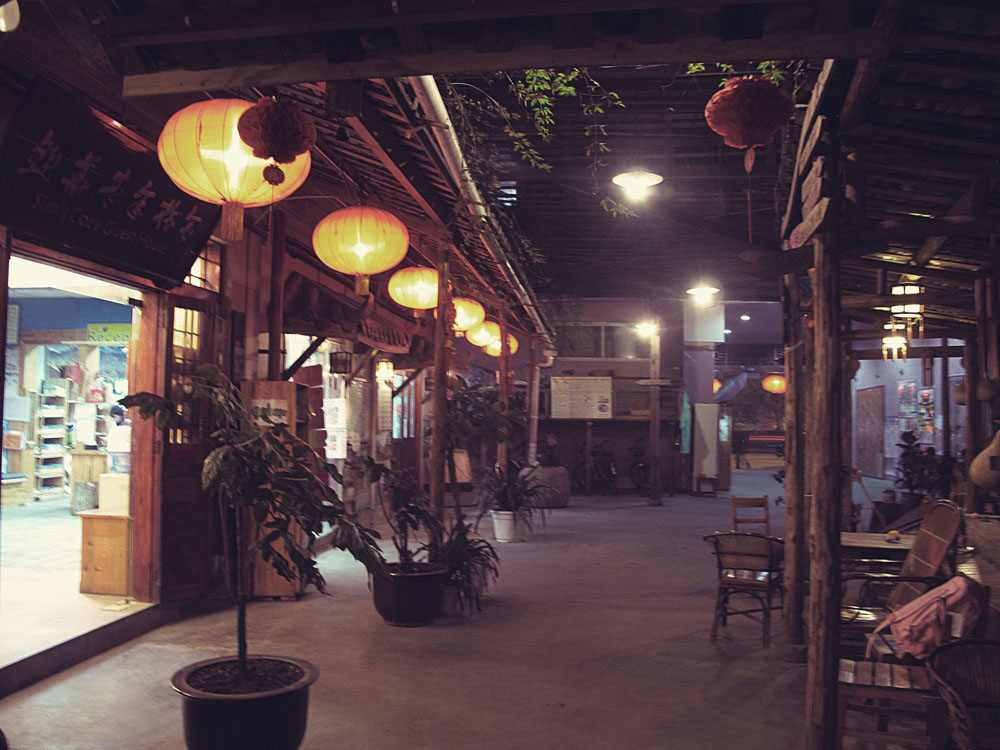 We'd spend the second day checking out the city, and the third day would become The Second Best Day Ever.
The Panda internship was pure heaven. (Aside from the poop shoveling, which Matt got to do). We fed a few three year old Pandas some apples and panda-cake, as well as cleaned out their night-time/cold-weather houses. Our guide took us to every Panda paddock on campus and taught us about what it takes to care for these ridiculously cute bears. Apparently he knew how to use our camera too as he took some pretty awesome photos of us feeding them and cleaning the cages. Lunchtime was spent overlooking the coy pond and eating a bagged lunch we brought from Sim's. At the end of the day, we walked away with a signed certificate of completion and a couple of Panda magazines.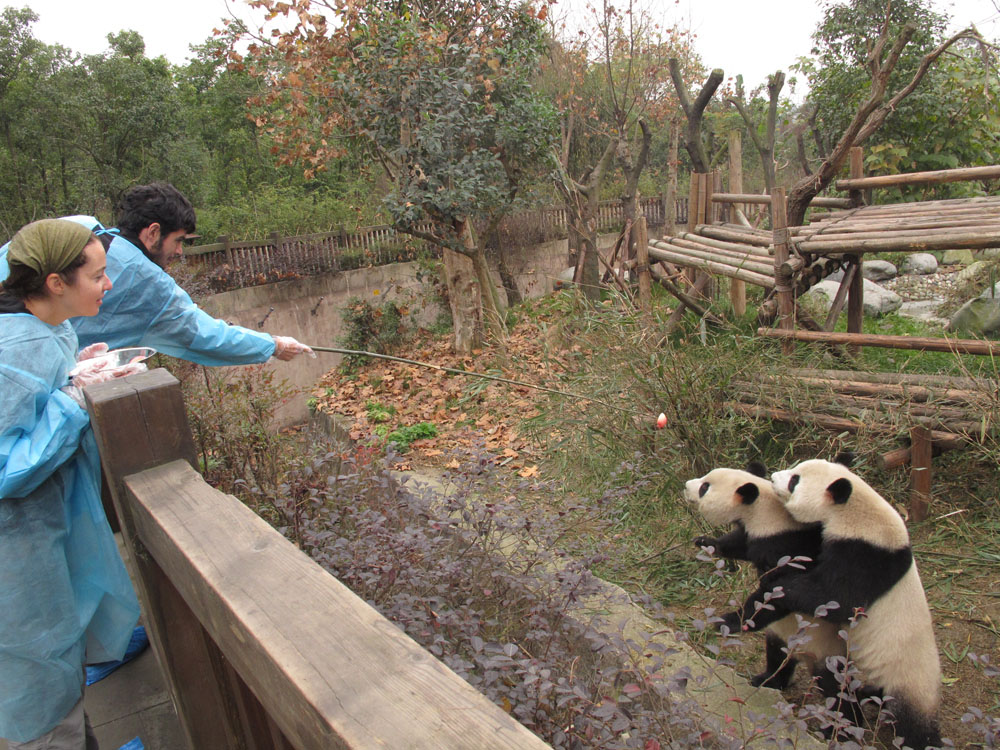 Though not panda related, our second day in Chengdu was an significant one. It might have been the first day on the trip, of few, where we did not see a single westerner outside our hostel. Both in Tianfu Square, the home of the really really big Mao statue, and at WuHou Temple, we were stared at and pointed at as we walked around taking photos. It completely broke down the walls of our comfort zone – something which is hard to experience as a traveler in Europe, South America, and even other parts of Asia. At first very off-putting, our out-of-placeness shed away layers of apprehension and insecurities which otherwise would have been left unchanged on the backpacker trail. I was proud to be the only ones. I was proud to walk around in a place I had only dreamed of coming. So proud, in fact, I marched myself right up to the counter at McDonald's and ordered some chicken.
[divider type="thin" spacing="20″]
China Lesson #2: Don't try to speak your order or point at the big menu at McDonald's. Just wait until they take out the Westerner picture menu. Its saves everyone on both sides of the counter a lot of confusion.
[divider type="thin" spacing="10″]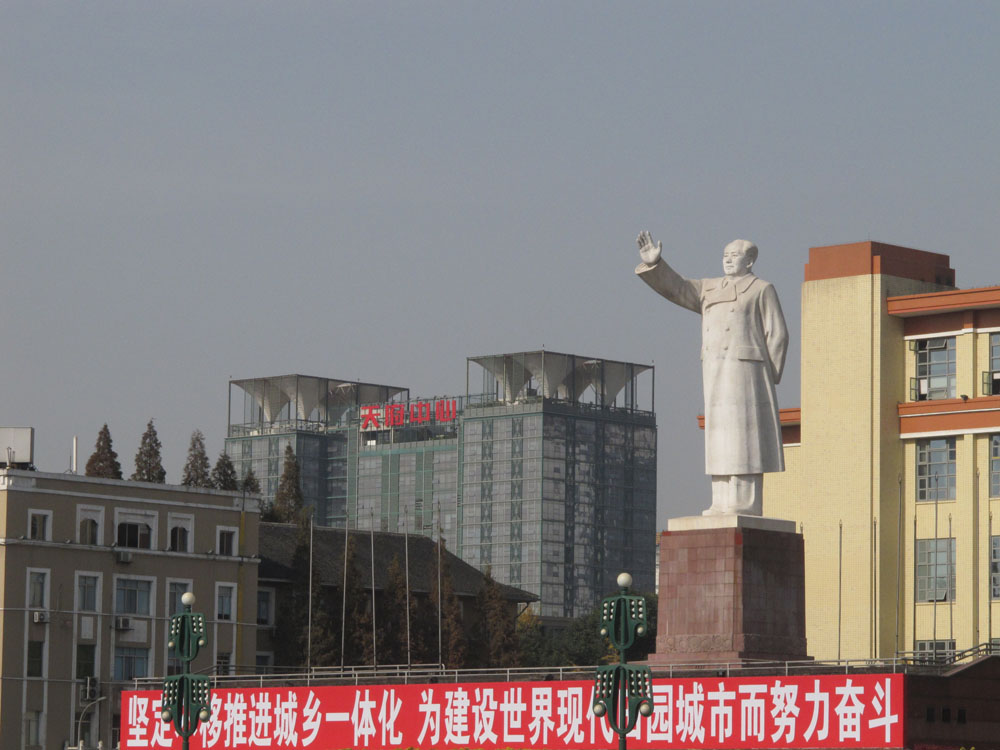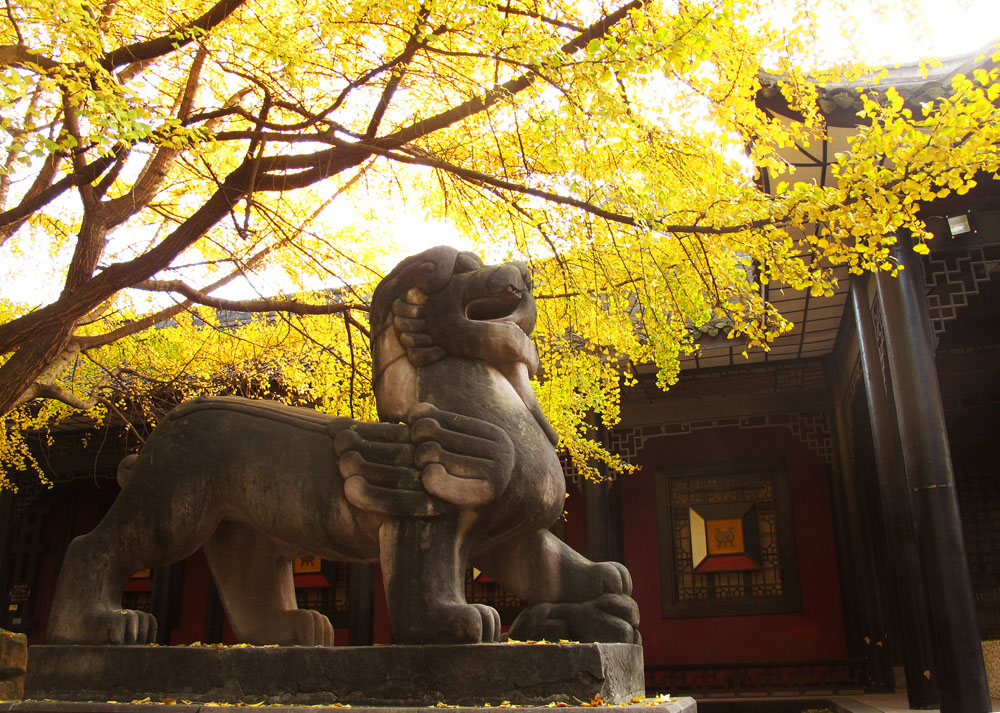 Day three has finally arrived. Day three, The Day Annie Held A Panda On Her Very Own Lap. I knew it was possible – I'd seen the pictures in magazines, in other travel blogs, on TV, etc.
You would think, after all of that press, panda-holding would be more of a professional business arrangement than it actually is. Instead of giving money to a tour representative and being led to the pandas, I had to knock on the door of the baby panda house a couple of times and wait until someone answered. Once a caretaker came to see what I wanted, I awkwardly asked if I could take a picture with a panda. Eventually, after trying to explain myself to a few different people, I was finally granted entry. Firstly, I handed over my 1500RMB (about $200). Expensive, but worth every penny. I put on my hospital gown and my shoe covers, and waited patiently for my little panda to arrive.
She slowly shuffled around the corner, following an apple held in front of her. My panda came over to the bench where I was sitting and jumped up on the other side as she ate her snack. She was 2 feet from me, no fences, no ropes. Just Annie and a panda, sharing a bench. I don't remember her name anymore, I was too excited to process much of anything, but I do remember she was one and a half years old and fairly small for her age. She sat next to me for a few minutes before her caretaker picked her up and placed her on my lap. She sat there happily, licking honey off the back of her paw as I sat in astonishment that this was actually happening. Through my rubber gloves I could feel that her fur was rougher than a dog's fur and her ears were sturdy instead of floppy. The two minutes she sat there went by in what seemed like two seconds. By the time my little panda shuffled back outside to play with the other pandas, I was outside, recounting every second to Matt, who watched the whole thing happen through a slit in the door.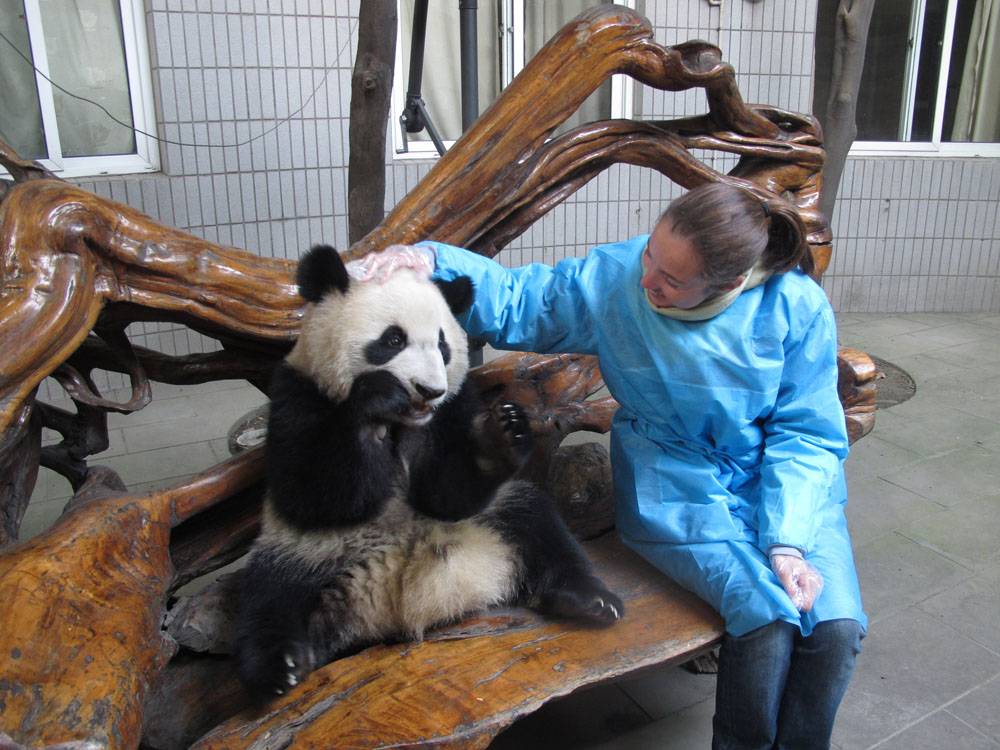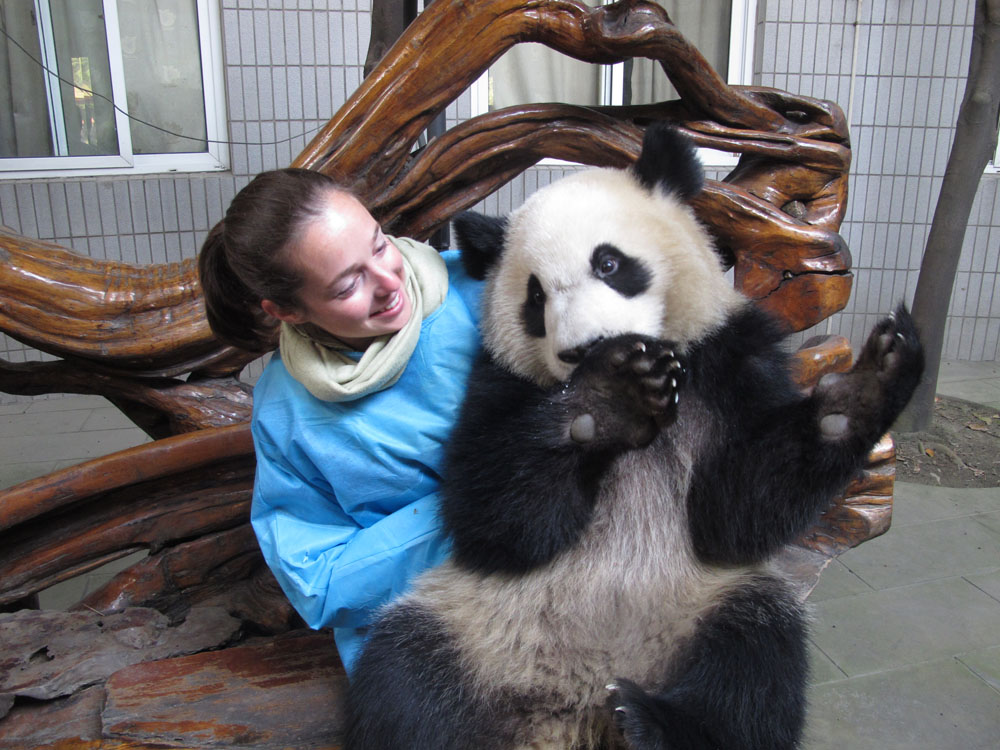 Dream accomplished. A panda was held. I couldn't stop smiling, though I wasn't sure if it was because it had actually happened or because the panda had been more amazing than i had imagined. Luckily, the excitement wasn't over yet. In order to ease my out of my ethereal state, we walked over to the nursery.
Every year, every news outlet and website you can think of shows videos of the new crew of baby pandas playing in the panda house. I had seen these videos every year, but seeing it in person was really just so much better. We witnessed the 2010 baby crew playing in their yard for the first time. They were timid with climbing and downhill walking so they tumbled around and landed in piles. Some of the babies got tuckered out and fell asleep mid-play-session while others explored every corner of the lawn. I made Matt stand in the Chinese winter weather watching the six baby pandas for almost three hours before he convinced me to move on. We sadly left Panda-land for the last time and spent the rest of the afternoon at the tea house in People's Park. A great way to calmly end a day of excitement, of achievement, and of cuteness.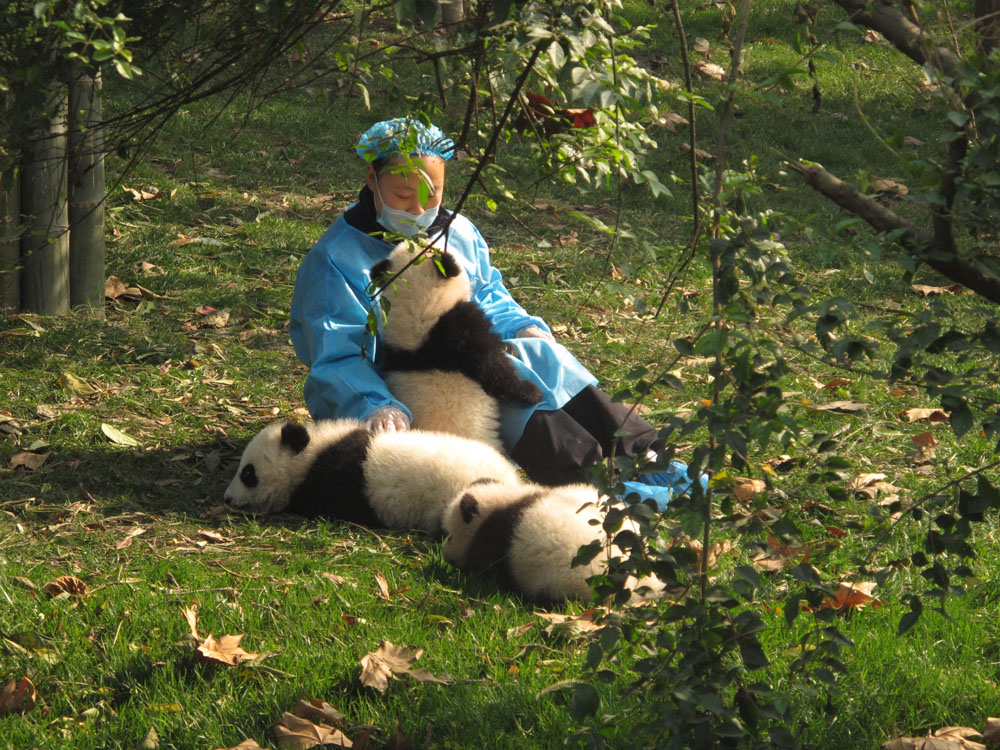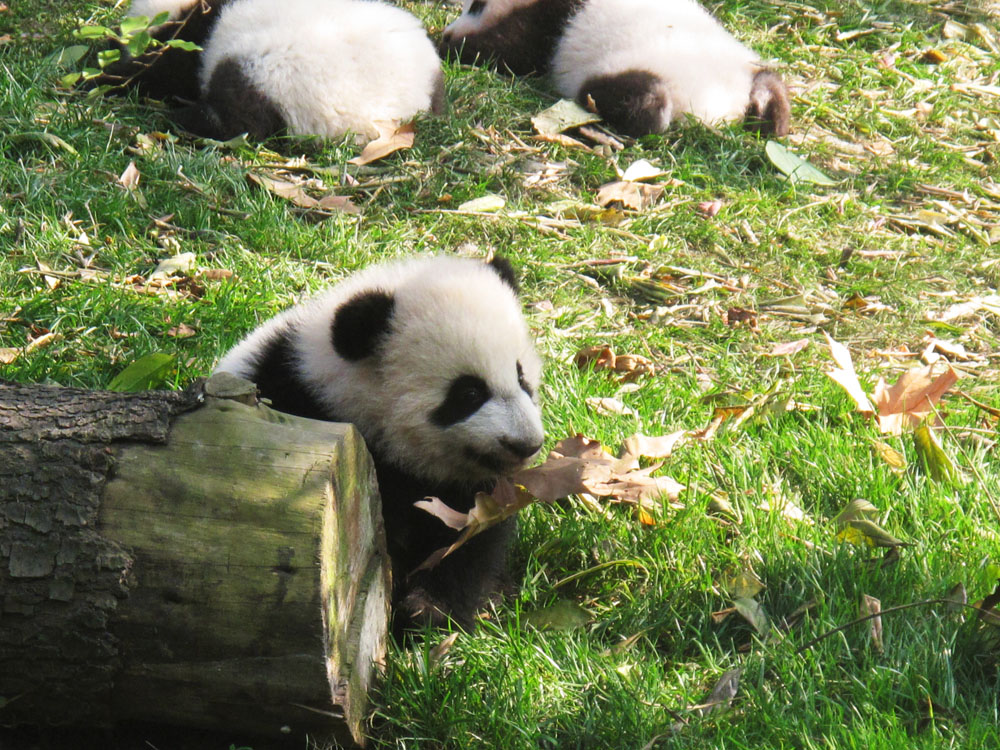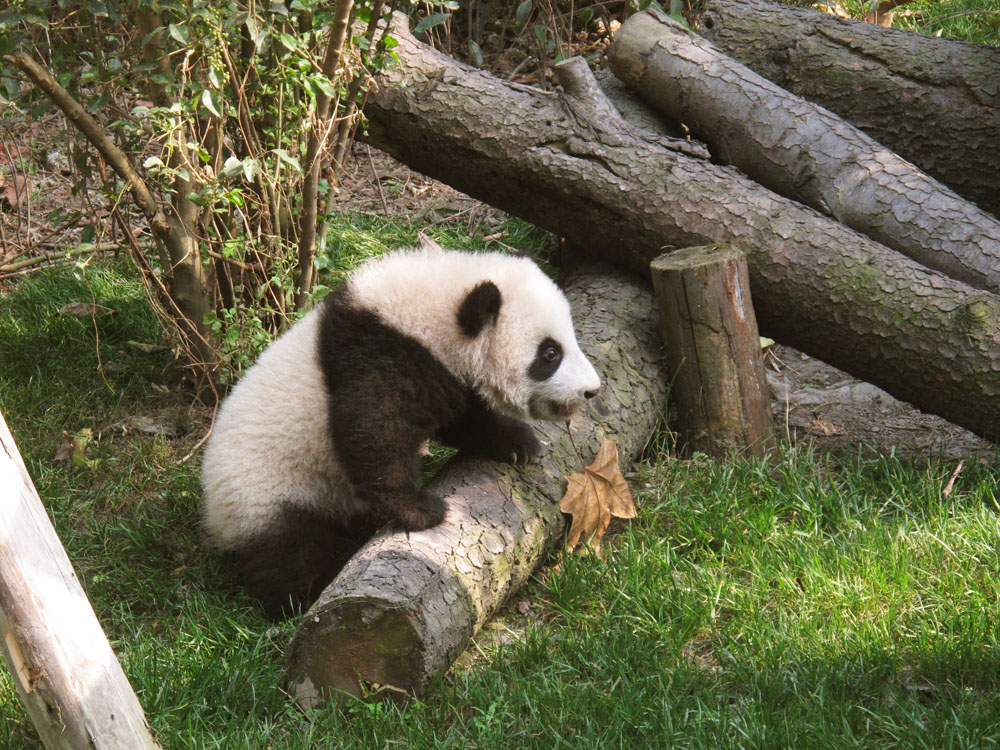 At end of only three days, we reluctantly got on a plane back to Hong Kong. Chengdu went by so quickly, but was big on lessons and excitement. I lived out a dream in the panda center, and learned a lot about their home country in the process. Though not the first time we had been shocked out of our comfort zone on this trip, it might be one of the more memorable times we felt far from home. It was one of most real Asian experiences we've had. Unlike places heavily visited by westerners, you really can't rely on other travelers and tour guides to help you through a city that doesn't understand you.
I think in future travels, I will take that confidence and respect that was found in Chengdu to heart as I seek out other experiences that push me. Push me to see what's beyond the bubble of Western culture, push me to reach out to achieve more of my lofty dreams, and hopefully find some more goals along the way.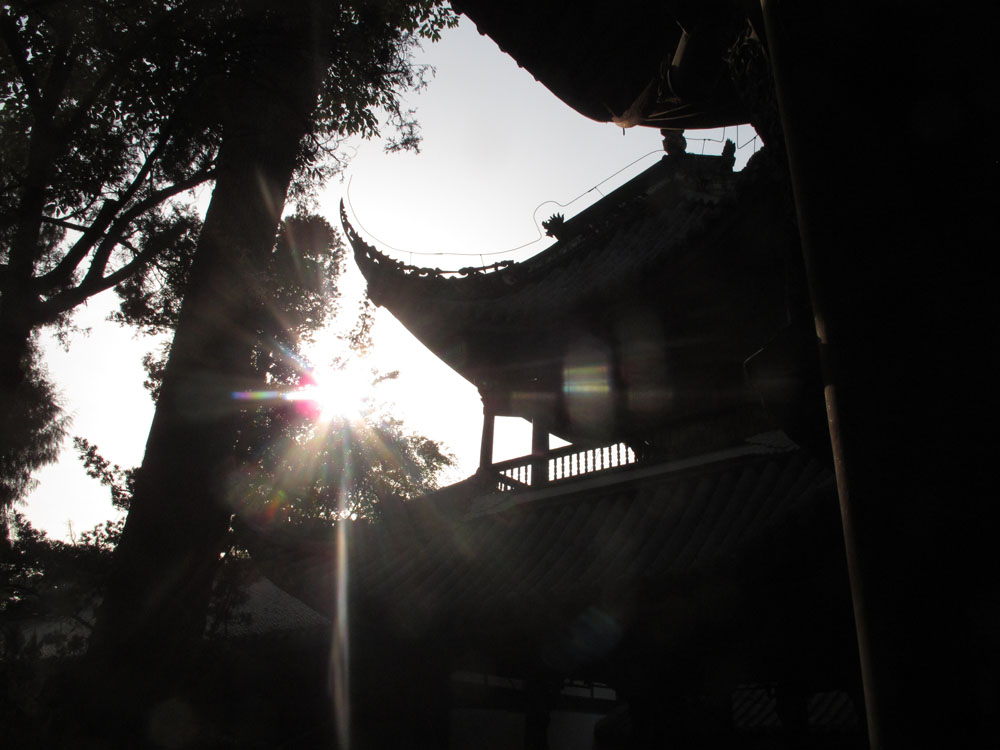 (If you are curious, the actual Best Day Ever didn't occur on The Trip. The Best Day Ever was the day Matt and I got married, May 29, 2010. No matter how much I love traveling and no matter how much I love pandas, nothing will ever match up to that day.)

[divider type="white|thin|thick|short|dotted|dashed" spacing="10″]