One of the most important things on our trip was to integrate the parts of our life that make us who we are with the new experiences we'd have on the road. Music was a big one, which was an easy thing to include in most places on The Trip. Another one is snowboarding, which must be planned. It was snowboarding that made us decide to visit South America during their winter time.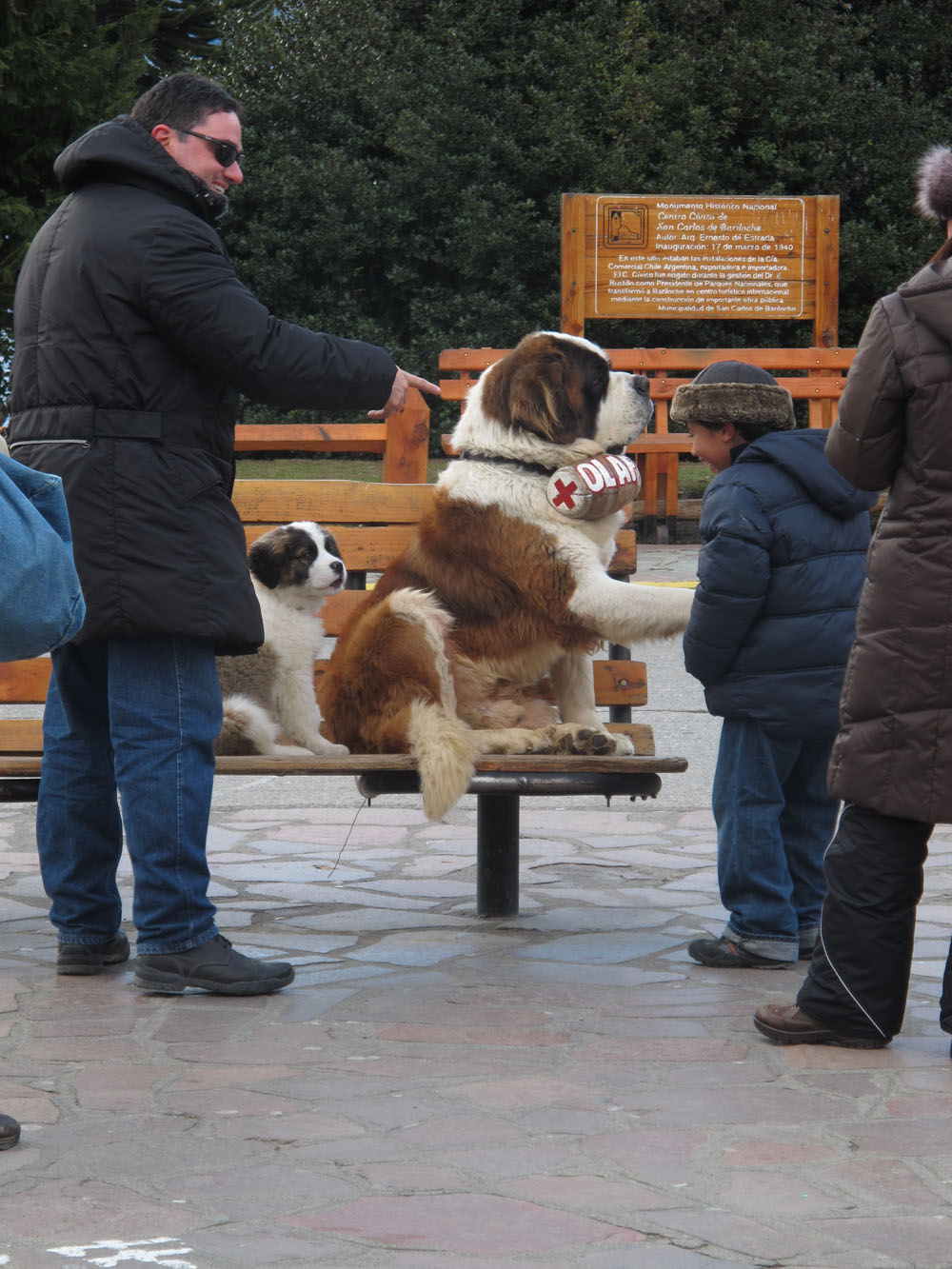 I started skiing as a seven yr old and switched over to snowboarding once I made it to high school and found out that skiing wasn't cool anymore. It took me quite a few years of falling on my face, falling on my hip, falling on my knee, and falling on my head, before I figured out that snowboarding would be the sport I both love the most and eventually would be my best. Once I had this realization, it became a dream of mine to snowboard in a few specific places around the world. Argentina was always #1 on the list.
When I met Matt, someone who hadn't stepped foot on a ski slope in his life, I knew there would be a long road of Matt falling on his head, Matt falling on his face, and Matt falling on his hip, before we would get here. But, we did. And now it was time to make this happen.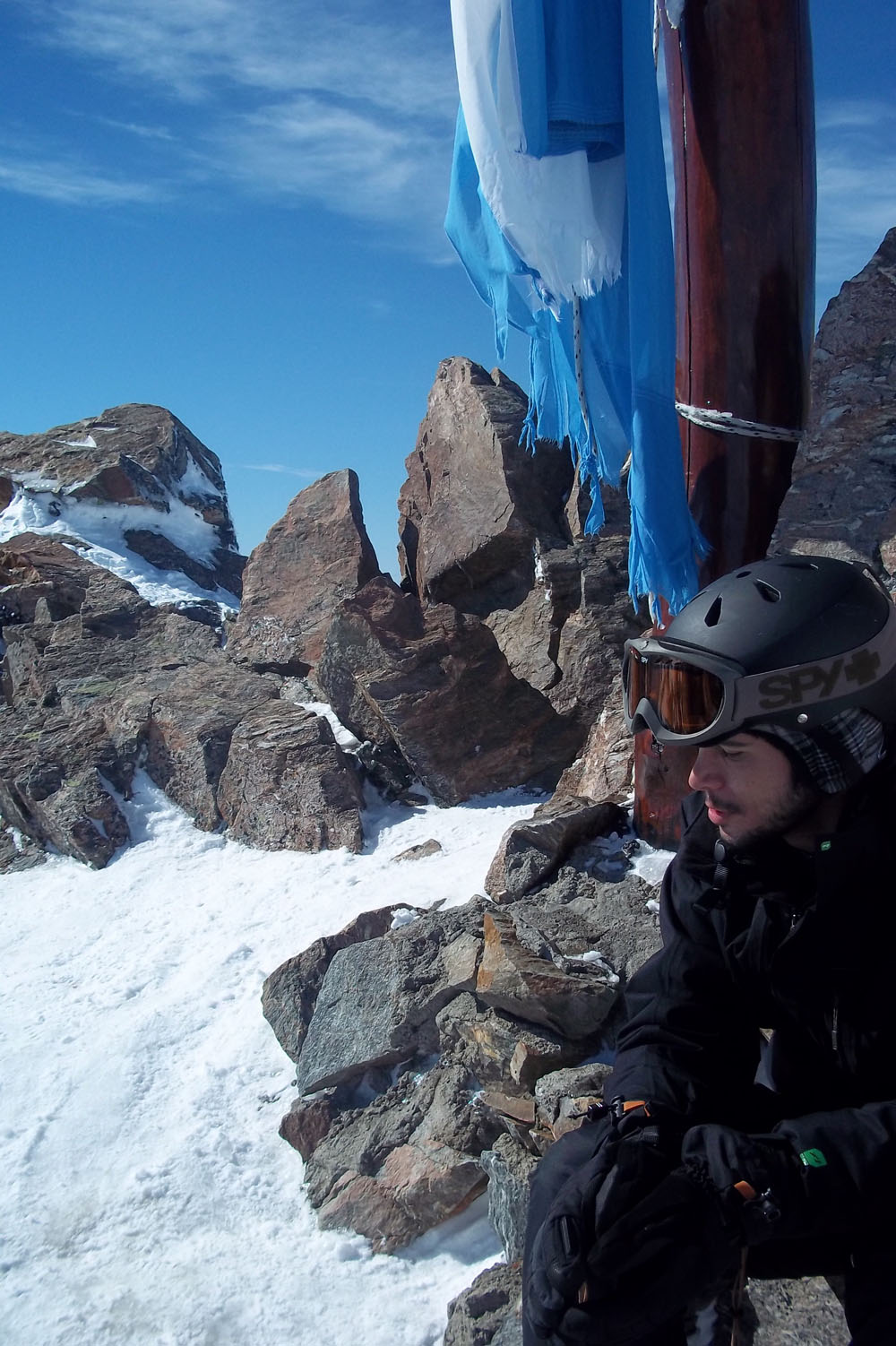 After a month of living in Buenos Aires, we sadly packed up our bags (for the 2nd time on the trip  even though we'd been gone for weeks already), said goodbye to 4419 Paraguay, and headed to the bus station. We bought tickets on the fanciest bus we've ever seen. Since this year of traveling was still our honeymoon, we tried to find places here and there to inject a little luxury and make it special. Thus, we purchased 1st class seats on a 20 hour journey from Buenos Aires on the Atlantic Ocean, to the northern Patagonian city of San Carlos de Bariloche. Fully flat reclining leather seats, 3 meals, butler service, blankeys, movies on demand on a personal TV, and a nightcap. Such is our luck, our seats were the only seats on the whole bus with broken TVs. Therefore, the 20 hours must be passed with talking, with music, and with Unisom-induced sleep. Really though, it was fine. We didn't travel all this way just to watch movies as we drove through Las Pampas. But, imagine how loopy you get when sitting in a seat for 20 hours with nothing to do.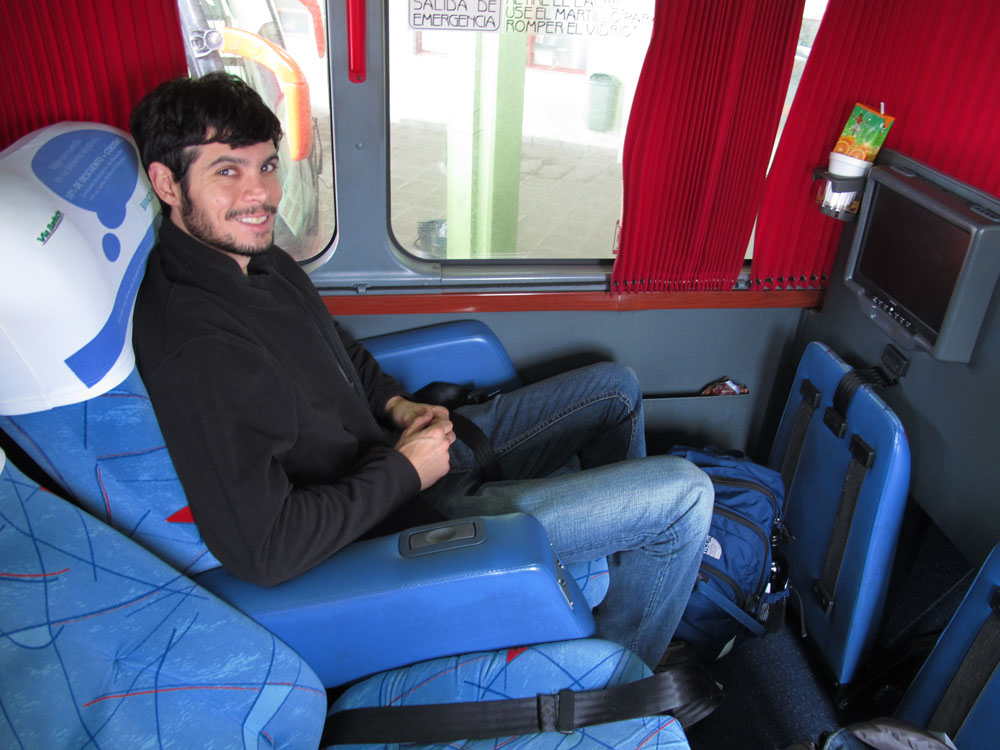 After a full evening and overnight of fun on the bus, we pulled up at the Bariloche bus stop and were whisked away in a taxi to our hostel. Pudu Hostel was a great place to have our first on-the-road travelers experience. We spent our time there eating choripan (chorizo, grilled, on bread. completely amazing) and drinking local beer with new friends from Israel, Australia, and beyond.
Sadly, my snowboarding dreams didn't materialize as soon as we got there. We showed up towards the middle of the largest snowstorm to hit Bariloche and Cerro Catedral, our ski resort of choice, all season.
We had to bide our time in town for two days, waiting out the snow and the rain before the mountain would be clear enough to use. Over these two days, we walked around town eating pizza and steak, taking the local bus to scenic places around the lake, as well as hanging out in the square with Olaf the Saint Bernard, who proudly posed for photos with tourists. For a fee.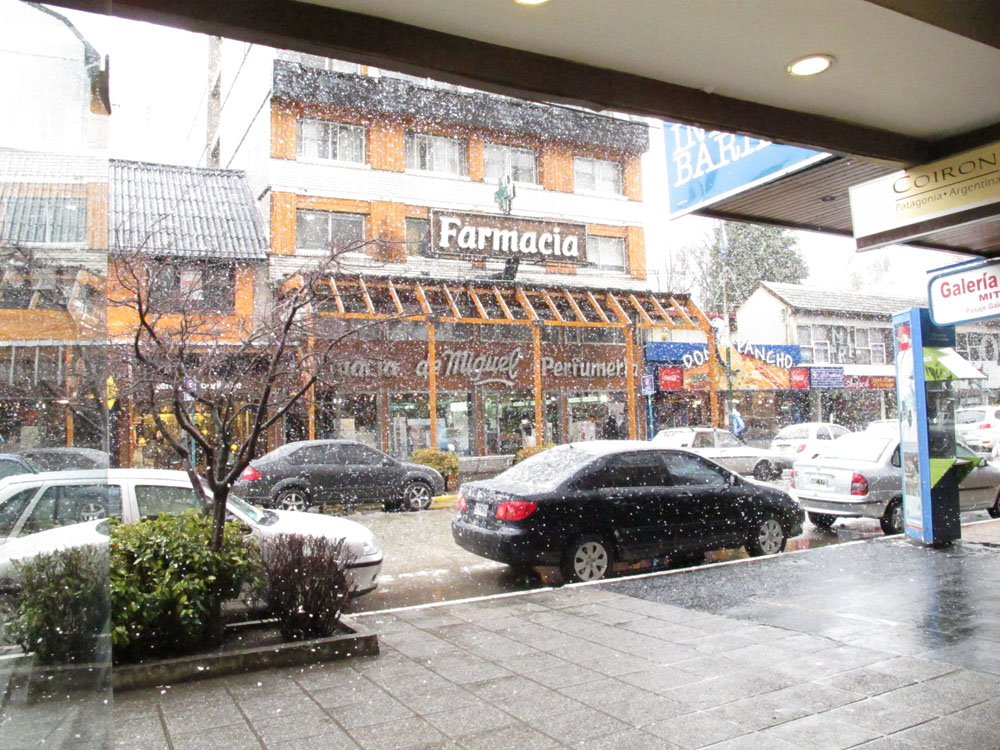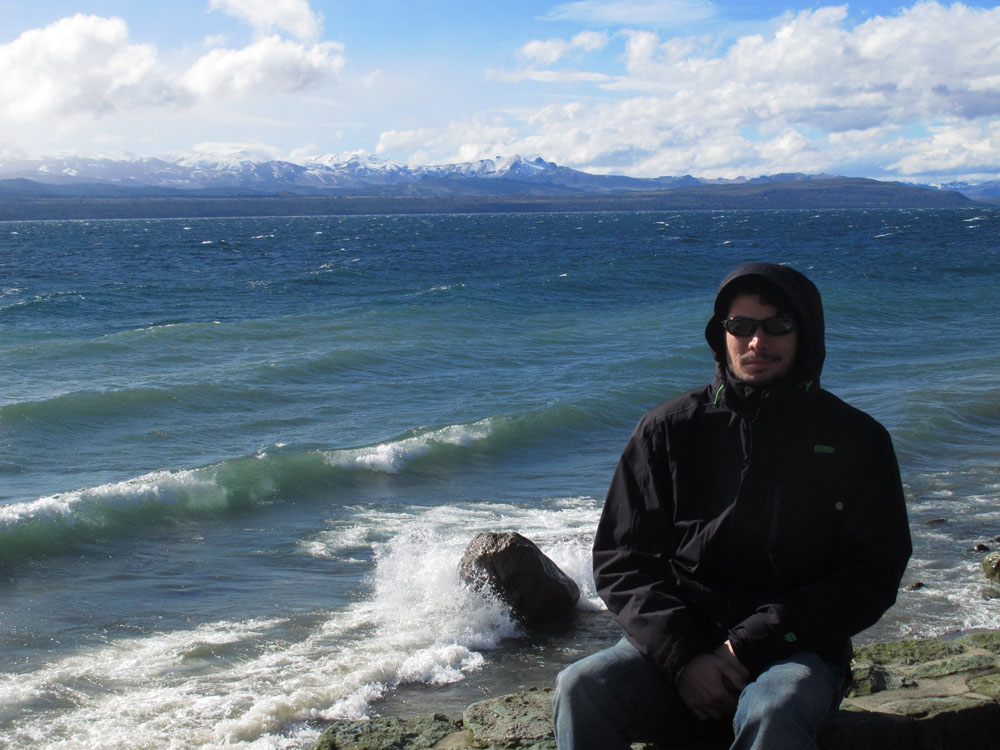 When the storm cleared, we made our way up to the mountain to get our first looks at what would be the most powdery and most memorable days of snowboarding of our lives. The lines were hours shorter than those in the northeast and out west in the US. The snow was Rocky Mountain-like, but the terrain was wide open, with most of the good runs starting far above the tree line. The views up on top of Cerro Catedral basically kicked the ass of most of the resort views we'd seen before. Each run was more fun to ride than the last, and without massive lines, we must have gotten in triple the amounts of runs in a day as usual.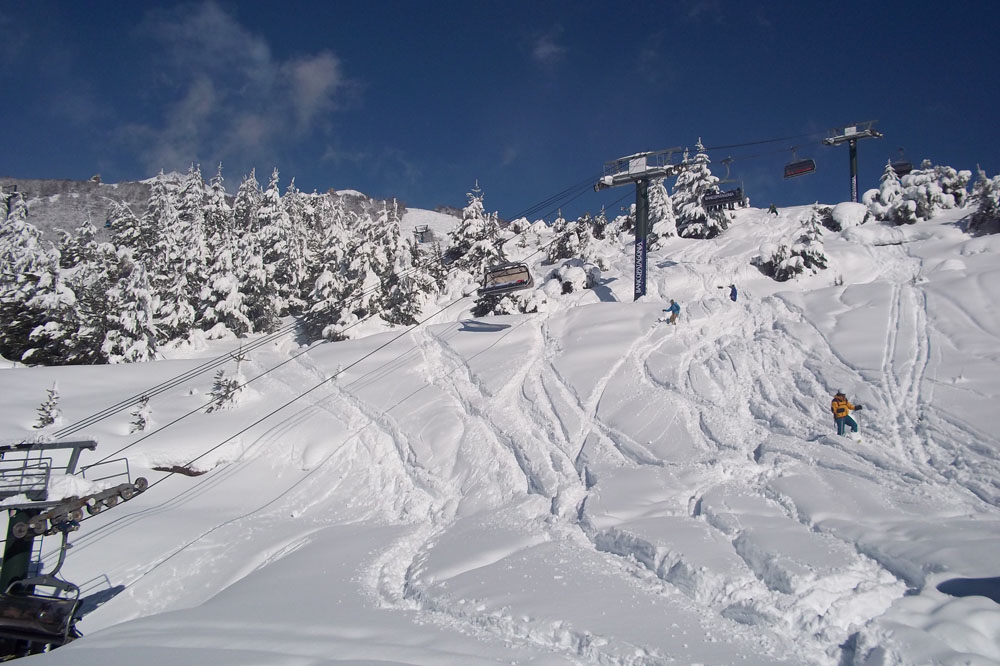 Unfortunately, not all parts of South American snowboarding were better than what we'd known. Half the resort was still buried in 6 feet of snow as the resort just didn't have enough staff to finish plowing the lifts,even 3 days after the snow stopped.
In peak season.
(Hard to complain though as this led us hiking out to one of the best runs Ive ever had) I also think Matt and I could have planned a better run layout ourselves, which would definitely have avoided all the awkward curvy runs and narrow uphill pathways.
Overall though, the experience of snowboarding here in Patagonia lived up to and far exceeded my expectations of international snow sporting. As I had anticipated this experience for most of my life, it was a bittersweet moment when our week in Bariloche came to an end.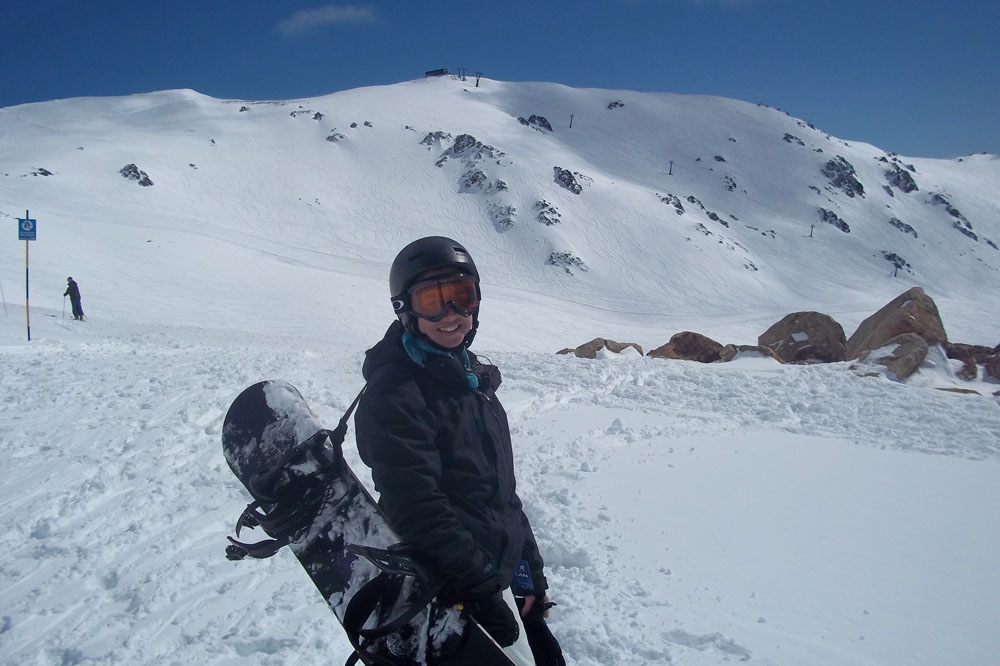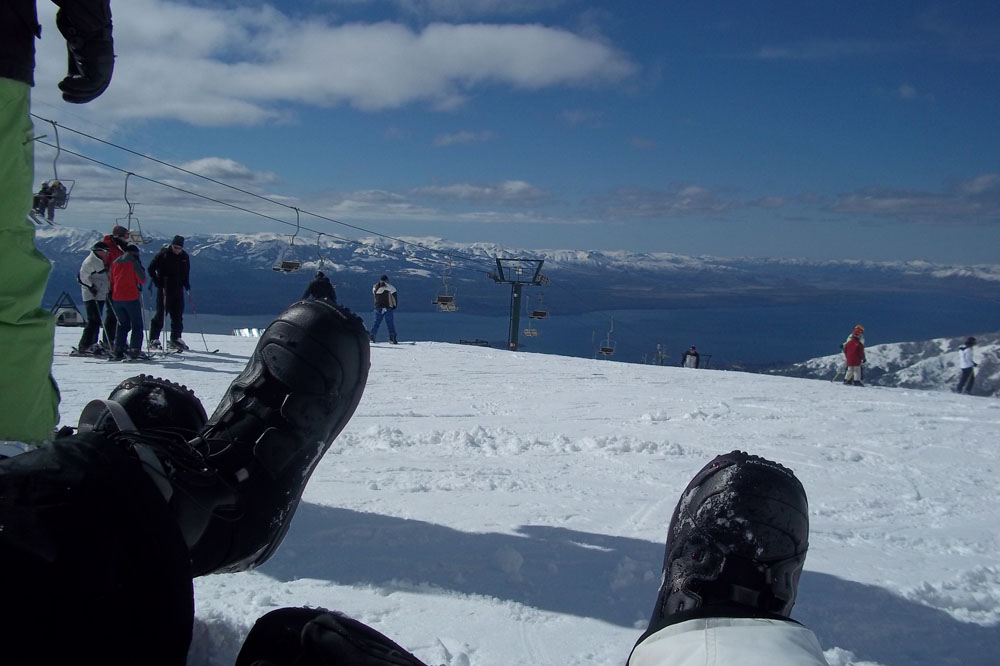 I teared up at the thought that I had both achieved my dream and that I now would have to wait 17 more months until I would be able to strap into another set of bindings.
[divider type="thin" spacing="20″]
(Originally posted on Travelblog. More Photos Here)
[divider type="thin" spacing="10″]