Visiting Chengdu, China was a highlight from my Round the World trip. (This is The Trip) Yes, I am somewhat panda-obsessed and yes, Chengdu is the home of the Chengdu Research Base of Giant Panda Breeding. But the city itself has a surprising amount of cool stuff that has nothing to do with Pandas.
For starters, it is the capital city of the province of Sichuan. As such, there is A LOT of spicy Sichuan food here that absolutely must be tasted. Spicy noodles anyone?
Secondly, it is the jumping off point for travelers heading to Tibet. We did not head to Tibet, but the Tibetan Quarter of the city (called Little Lhasa) totally brought me back to our time trekking in the Himalayas of Nepal.
Thirdly, it has Wuhou Temple.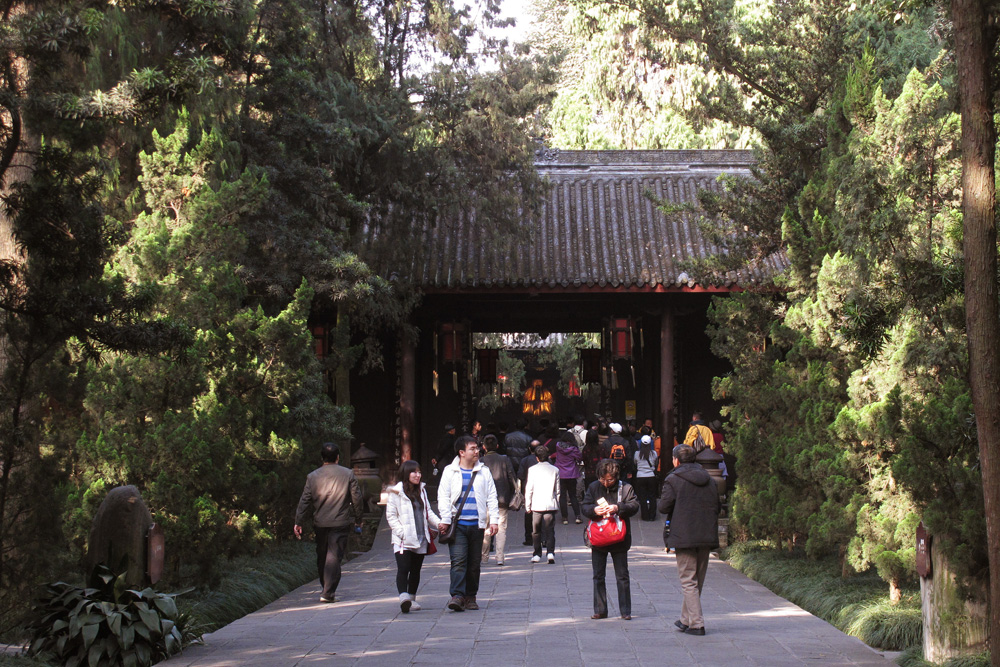 WuHou Temple was originally built in 221 to house the remains of a Shu Emperor.  Now, it is a popular stop for travelers as there are many traditional shrines, antiquities, peaceful ponds, statues, and quiet green corners. Walking around the temple on a chilly December day was a highlight of my trip to Chengdu. Second, of course, to The Second Best Day Ever.