Hong Kong is a true international city. It is on the forefront of technology and business yet is also true to its traditional Chinese heritage. There are large groups of expats, Hong Kong natives, and mainland Chinese that call this city home. In the food, in the architecture, and in the daily grind, Hong Kong blends everyone together without losing its soul.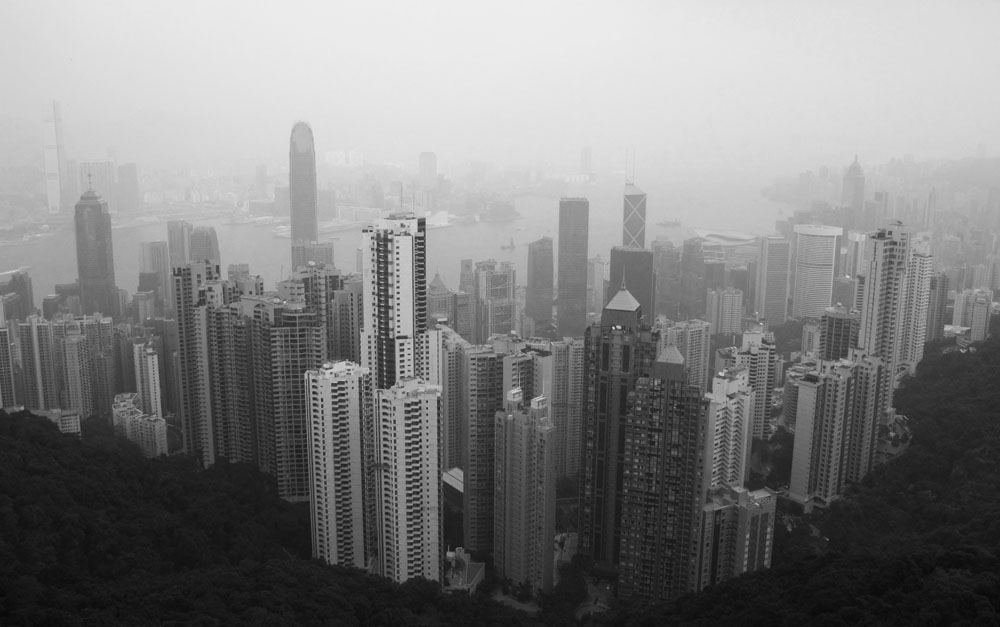 However, it is an expensive city. And it's even more expensive on a traveler's budget. For our trip to Hong Kong, we chose to rent an apartment in order to both save money and experience the city as a local and in less touristy part of town.
Finding an apartment was not a super easy task as at the time, we were not familiar with great apartment rental services such as Roomorama or HouseTrip. (Services like these have completely turned apartment renting in foreign cities into an easy affair) After a couple rounds of confusing emails and denials, we discovered a small studio apartment in the Sheung Wan neighborhood of Hong Kong Island. The apartment, which was awesomely under-budget and newly remodeled, was located right off Queen's Road not to far from an international grocery store, Man Mo Temple, and the Tung St flea market. Within walking distance was the Sheung Wan MTR stop, the ferry terminal, or the Midlevels shopping district. Sheung Wan was a great area to call home-base considering we needed a mix of western and local food, as well as hoping for easy access to transportation.
To the southwest is the Mid-Levels area, home to the majority of Hong Kong's Western ex-pats, as well western restaurants, boutique shopping, and Chinese antiques. The Central-Mid-levels escalator (also called the Travelator – clearly the more awesome name) runs up the steep grade towards The Peak, leading to Robinson Road, where teetering apartment skyscrapers overlook the harbour. To the east sit Central and Wan Chai, two of the main commerical centers and tourist hubs on the island. But in between, Sheung Wan feels untouched by the fast modern pace of its neighbors.
The greatest part of the neighborhood was that there were essentially no hotels or hostels, which meant that tourists were few and far between. There were plenty of old shops, un-renovated dim sum haunts, and dumpling shops with lines of hungry business men running out the door and down the block. 
Over the weeks we lived on Tung St, our days were spent eating, walking, drinking, visiting with friends, and exploring a city which won us over both for its comforting similarities to home and its stark contrasting Asian roots. We also spent a lot of time sleeping off a Nepalese goodbye present – food poisoning. For this reason, it was a blessing that The International, the aptly named international grocery store, carried our American favorites such as plain pasta with nothing on it and dry toast.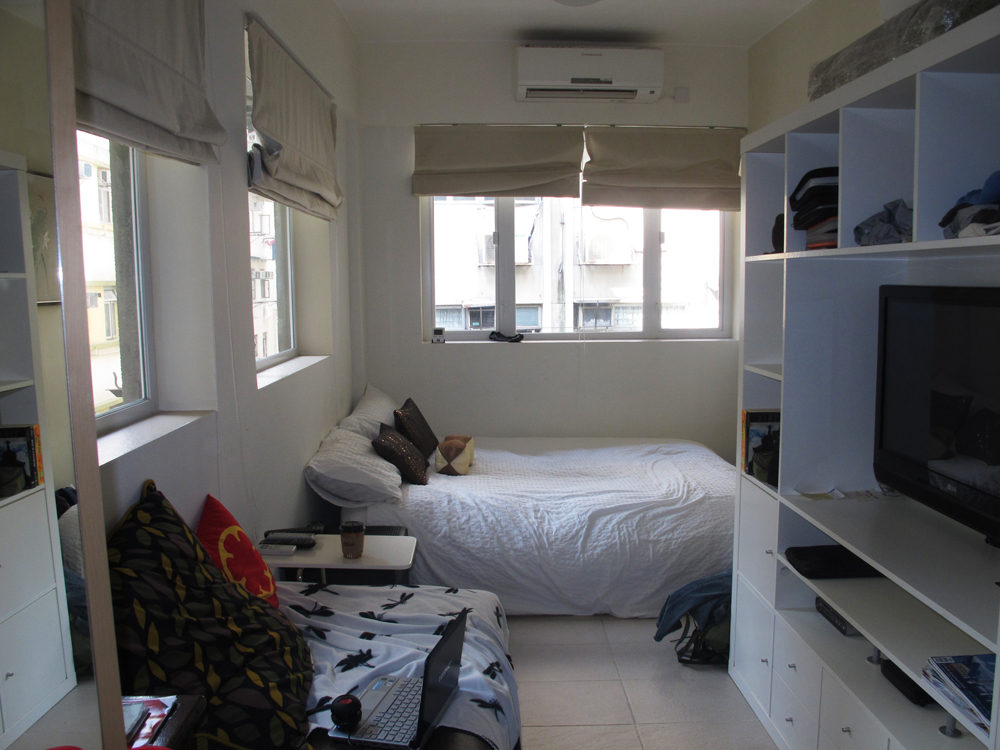 Right off the bat, Hong Kong made me feel right at home.
As New Yorkers, we are used to hectic city traffic and sharing busy sidewalks – the wide crosswalks and beeping electric walk signs are part and parcel. Hong Kong's MTR train system is easy and extensive, and it allowed us to travel cheaply to all corners of the city. The more we explored, the more we got a feel for the different neighborhoods, which all had a unique personality.  There were countless restaurants beckoning us to come in for a meal or a drink. And lucky for Matt, the Mid-Levels neighborhood was chock full of international fare, offering him a chance to have a few delicious allergy-friendly meals before traveling to the less-western parts of Asia.
In addition to finding the familiar comforts of the big city, we found many differences which separated it starkly from our own.
In our historic neighborhood, we found that most Hong Kong residents speak mainly Cantonese. Signs are mostly in Chinese characters, and spirituality runs deep. Shops full of traditional healing herbs line the streets, particularly in Sheung Wan, along with sidewalk stalls selling decorations and other odds and ends. The fish markets are often gathering places, and Taoist shrines pop up around almost every corner. Cooked-food hawker centers add a relaxed vibe and inexpensive way to enjoy local favorites. These markedly Asian elements were what made us love Hong Kong so much.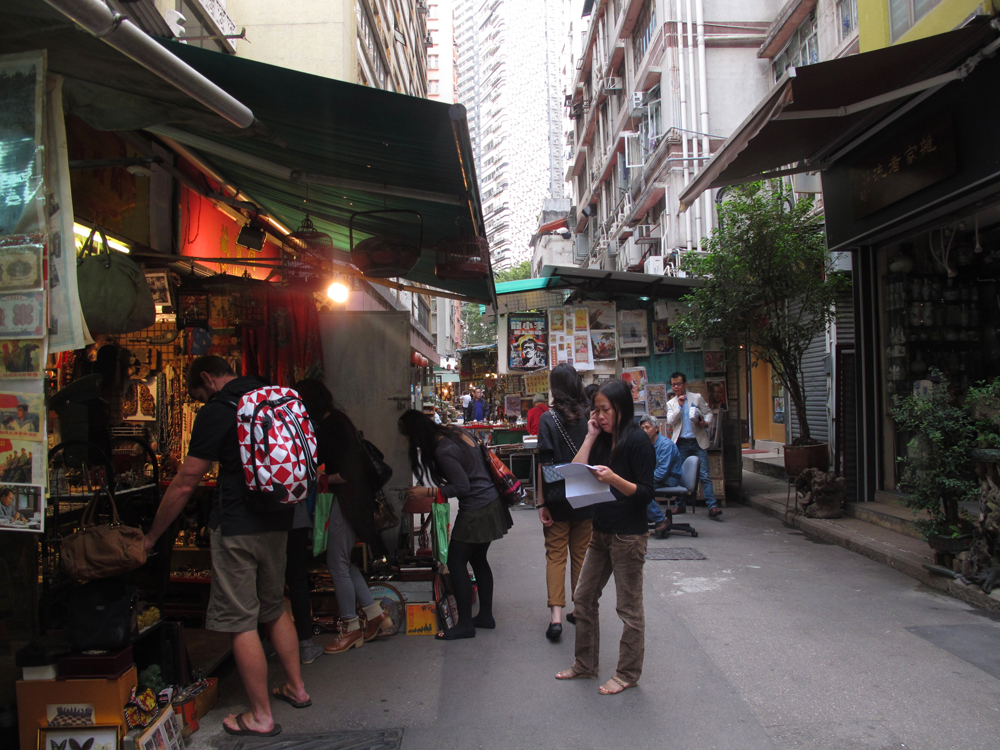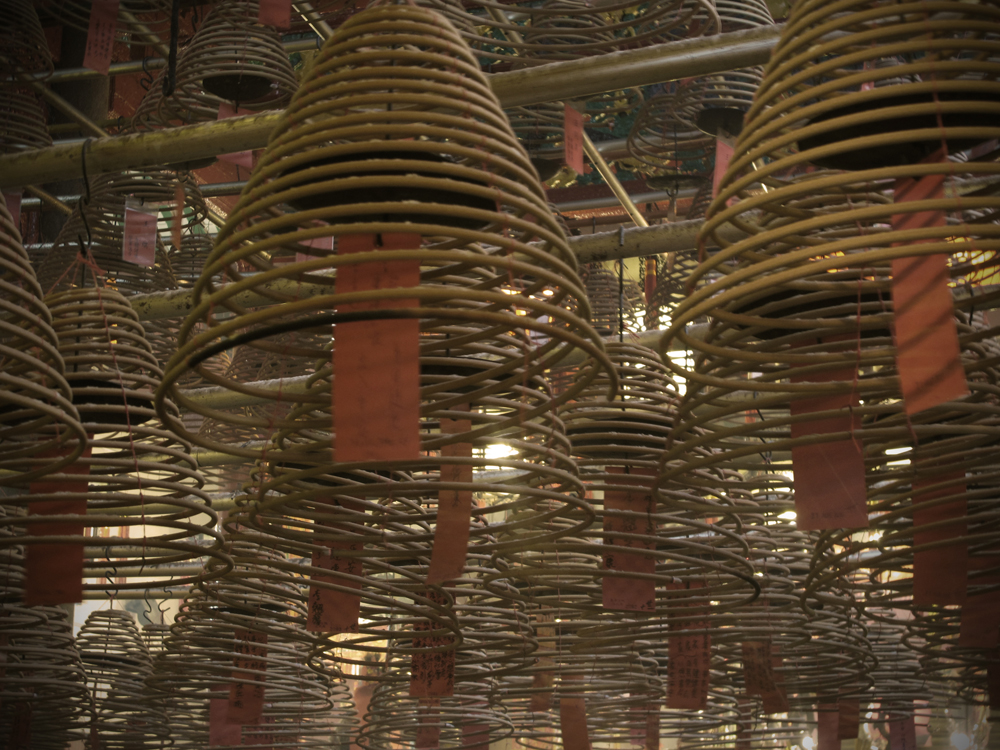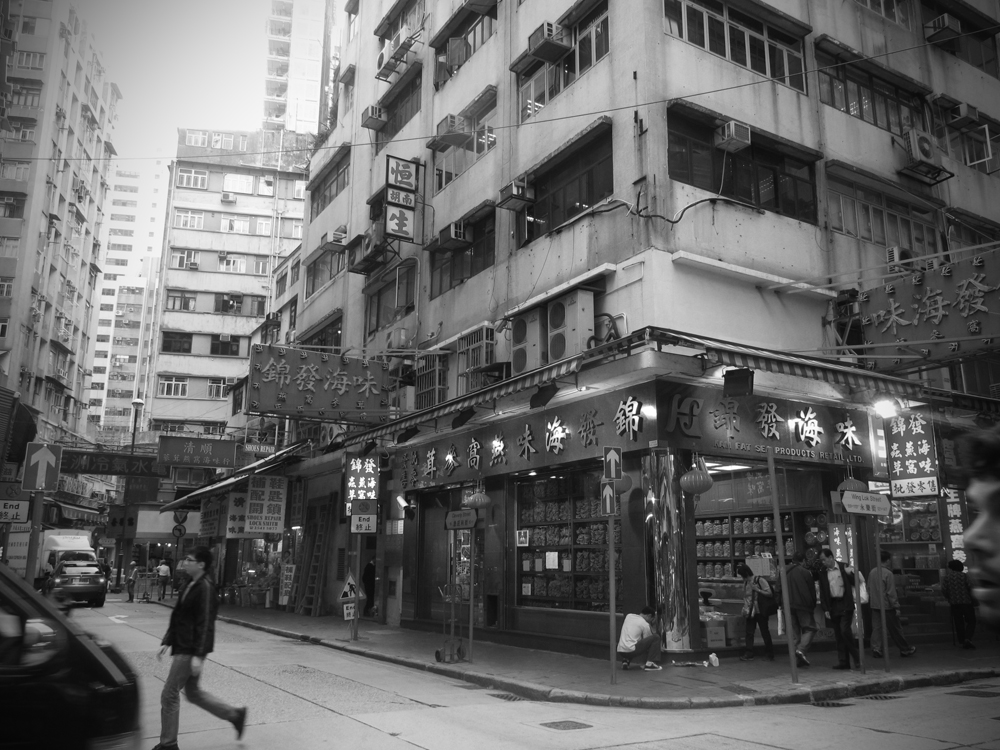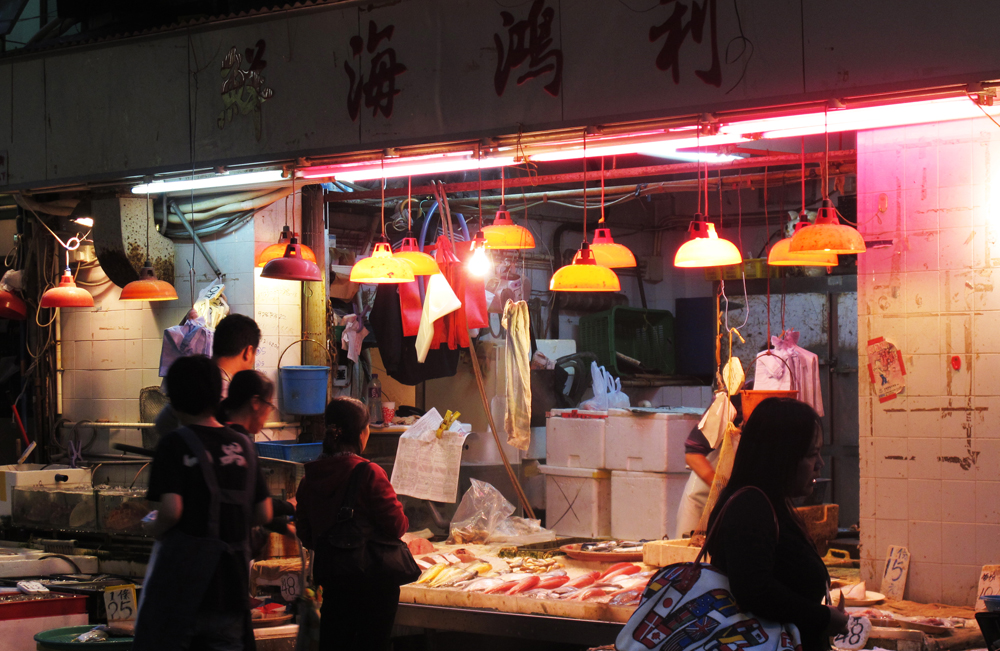 Though we spent a lot of our time in Hong Kong exploring outside Sheung Wan, (more on that in another blog) we couldn't have been happier with calling this neighborhood our home. The apartment gave us an opportunity to feel the pace of Hong Kong Island life outside the main tourist and commercial areas. And if our NewYork-ness has taught us anything, it's that the best parts of a city are usually not near the biggest attractions. In our two weeks living in Sheung Wan, we proved that this holds true in Hong Kong – a city of many cultures, of many islands, and of many flavors.
I would recommend Sheung Wan to travelers looking for an offbeat area with an eastern feel, western comfort, and a central location. There are many other  neighborhoods both on Hong Kong Island and Kowloon with unique and offbeat sensibilities as well, so pinpointing your priorities before choosing a location is important. Check out a map as Kowloon and Hong Kong Island offer a different spin on the city.