When I travel, I often try to stay somewhere other than the main tourist center. It's not because I'm trying to be different (because let's be honest, this isn't really a novel idea) or because I hate crowds (well ok fine, thats definitely part of it though). I like to stay in neighborhoods where I have a chance to have an experience that's as close to everyday life as possible. I don't always do this and sometimes getting that everyday feeling doesn't even happen. Sometimes it truly makes the most sense to stay in city center. (I appreciated being in the middle of everything in cities like Istanbul and Buenos Aires.) But when I do stay in a more quiet or local part of town, it always pays off. It may be a neighborhood that's just becoming popular or a neighborhood on the other side of a river or a major road. But these less touristy neighborhoods always offer a different perspective on a place than you would get in the tourist center.
This is how Triana came into my life. This working class neighborhood dates back to the Roman era and has been known for ceramics as well as bull fighters and flamenco. It's lively both day night with bars and shops and offers a traditional feel without the throngs of crowds. My kind of place. Triana was an obvious choice for this trip even though I knew nothing else about it.
Verdict? I loved it. And here are my reasons.
VIEWS FOR DAYS
Because Triana flanks the river, there are some pretty amazing views over the water and into the city center. Our aparthotel, Casas y Patios, was only a block away from the riverbank which allowed us to spend a lot of time admiring the view at all hours. And the sunsets over the Triana rooftops were fiery and bright.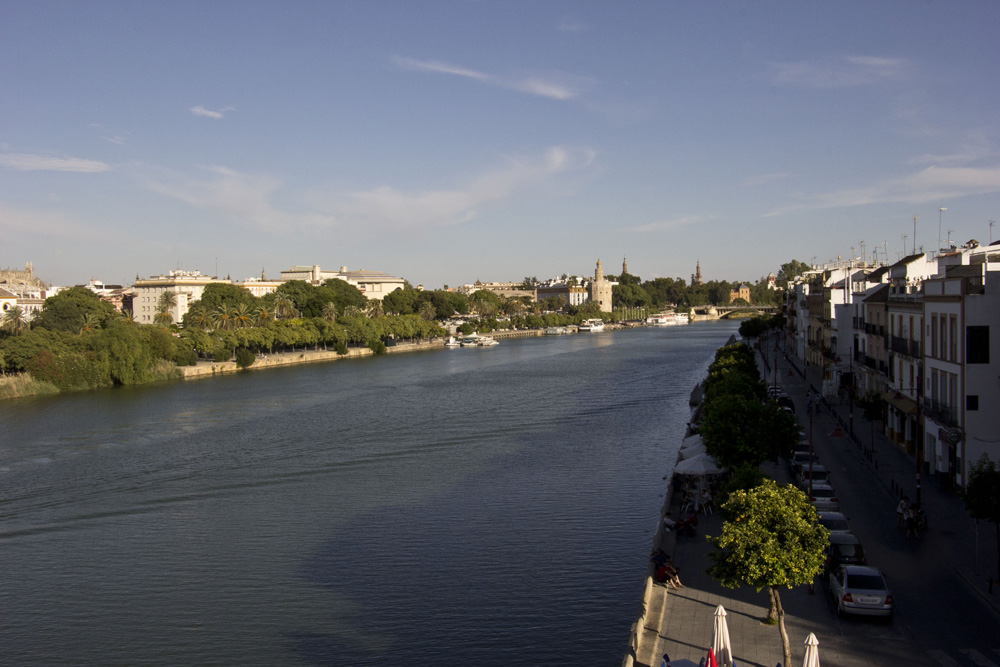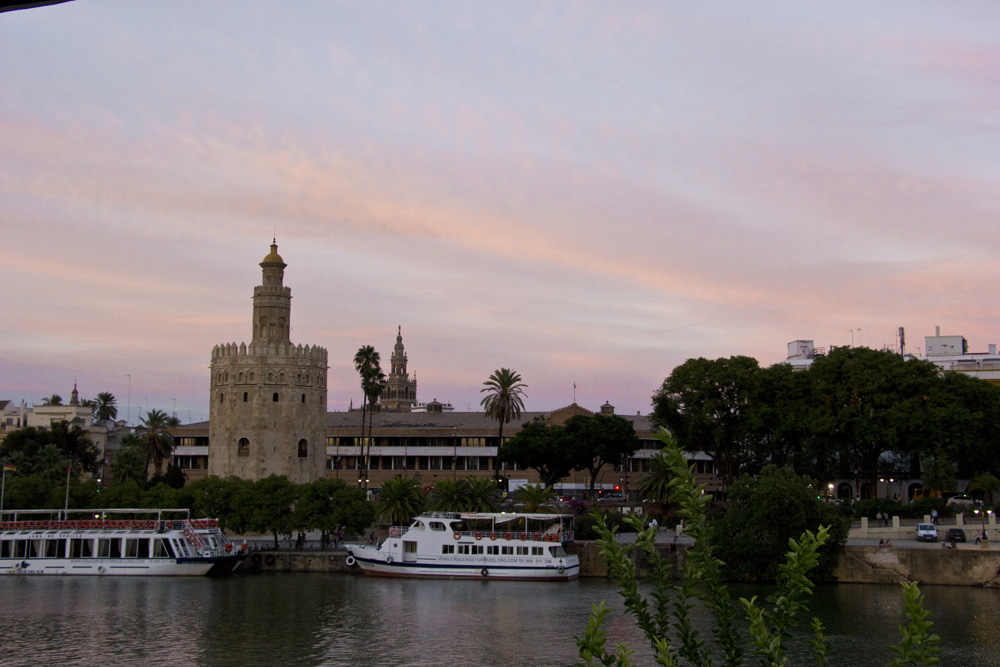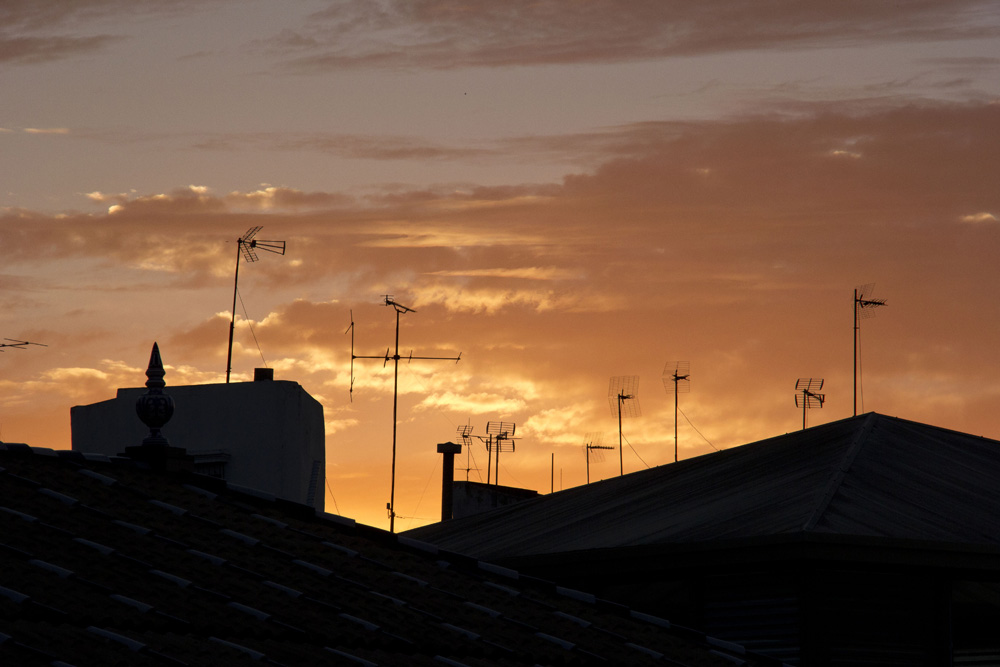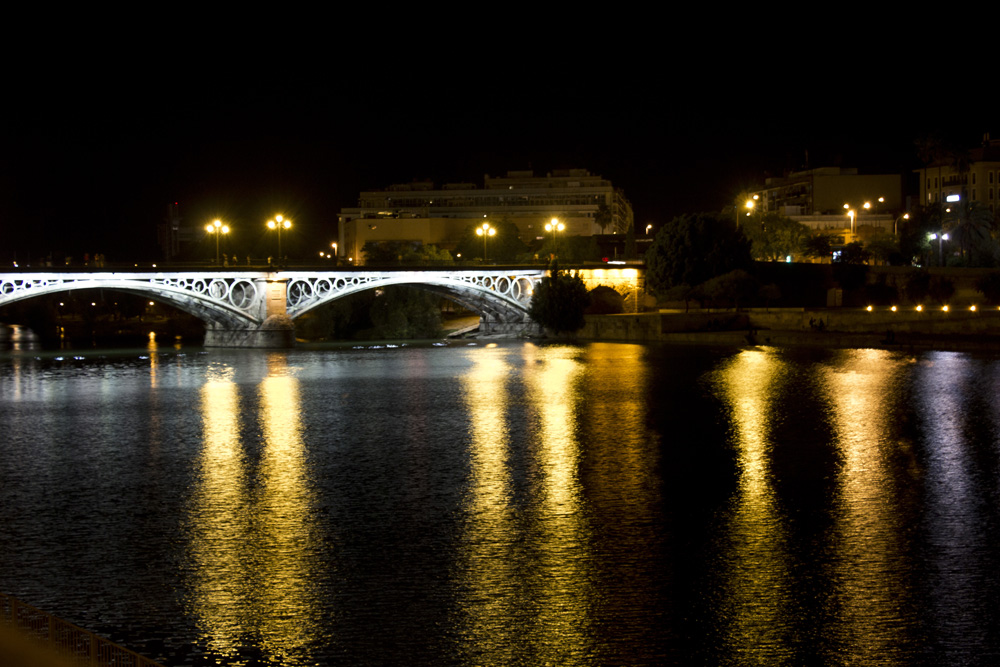 CERAMICS
Triana is sort of known for ceramics. Yes, you can buy bowls and plates and platters and what not, but also you can BUY TILES. You know how I love my tiles. (See here and here.) I picked up some geometric coasters and a big beautiful tile that I will mount on a wall one day. One day when I live in more than just two rooms.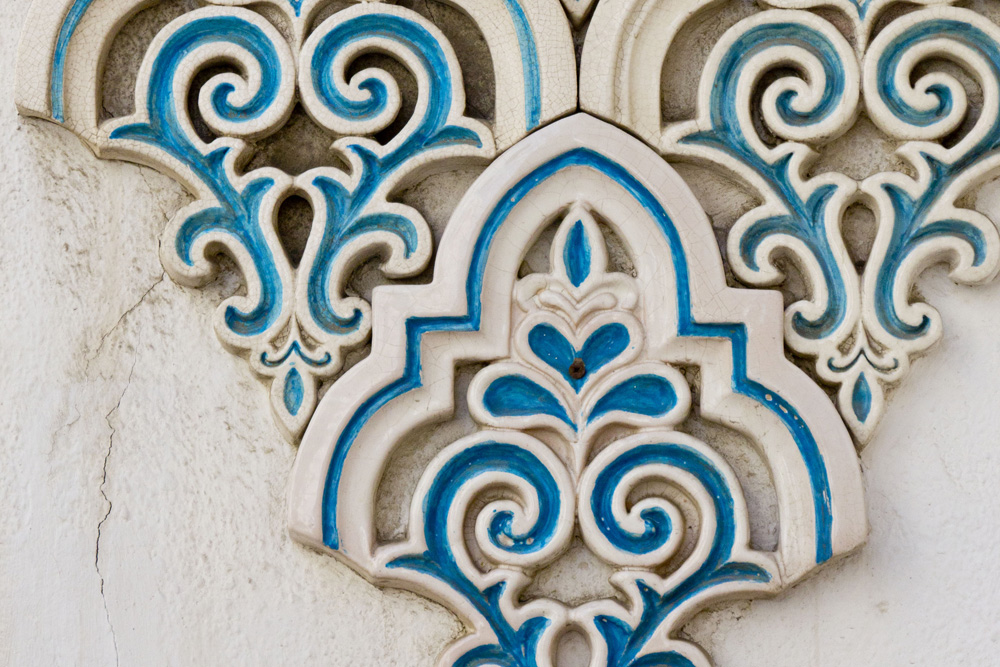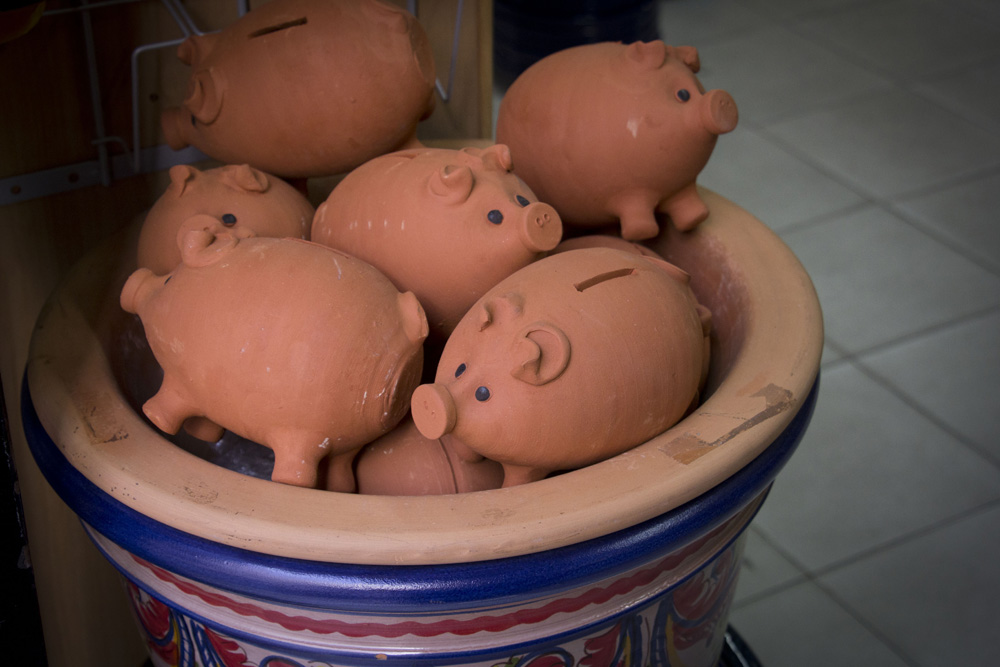 PHOTOGENIC STREETS
Everywhere you look in this neighborhood, there is something to photograph. It's traditional, it feels like normal life, it seems so SPANISH. We loved just walking around aimlessly with our big obnoxious cameras and shooting.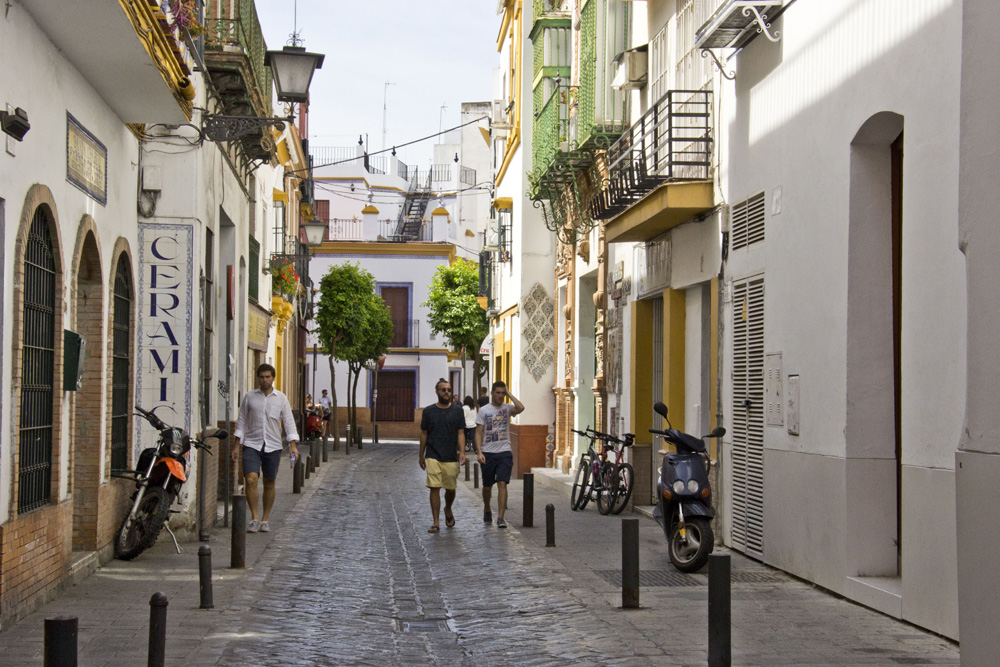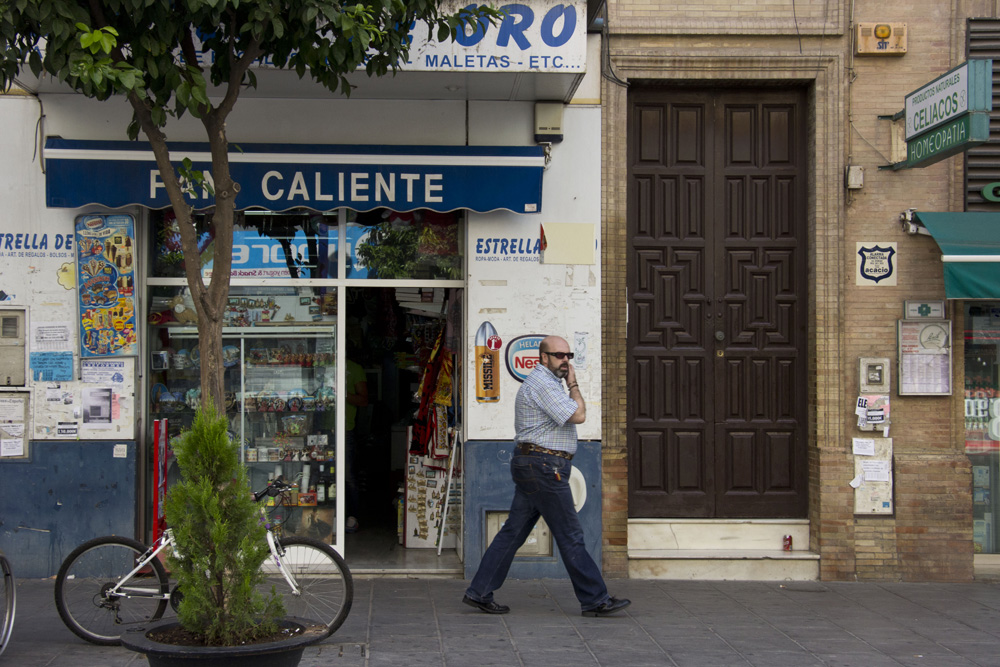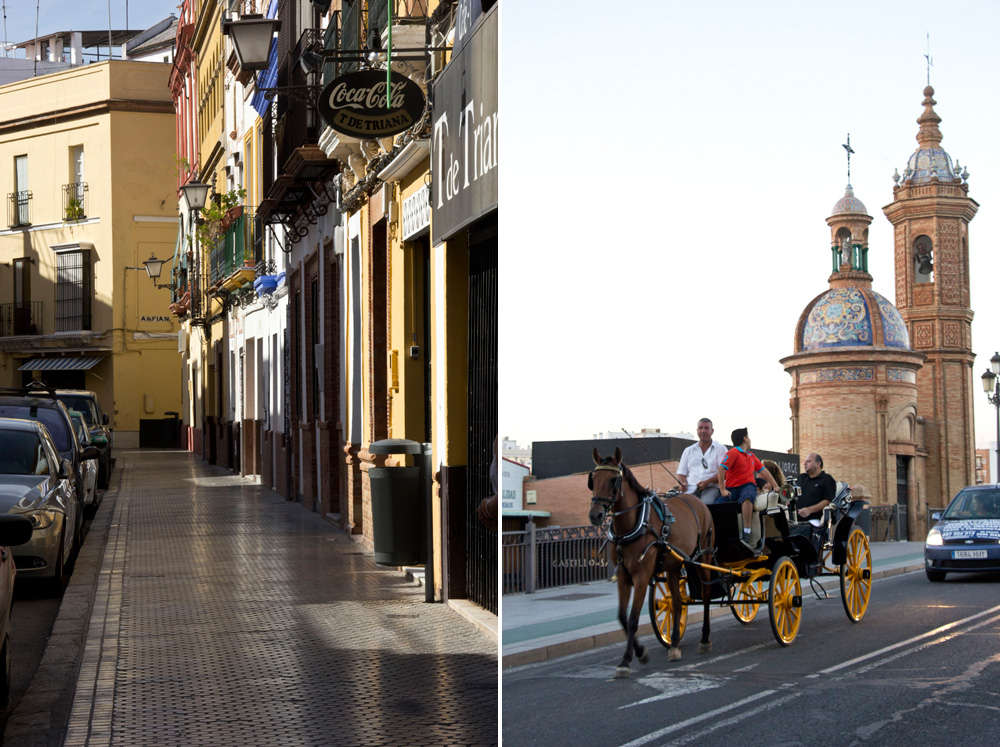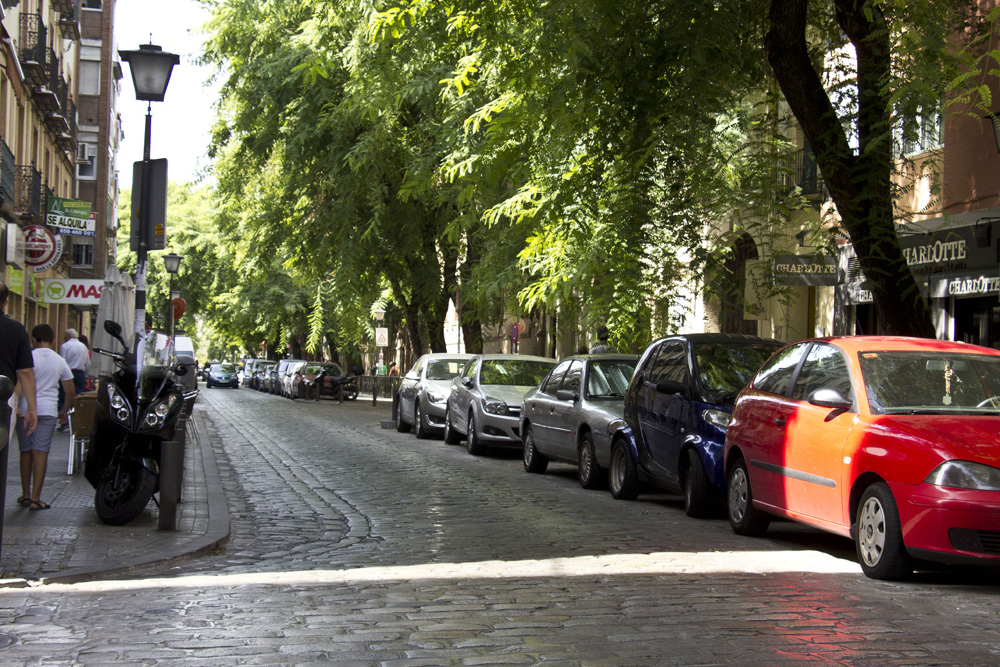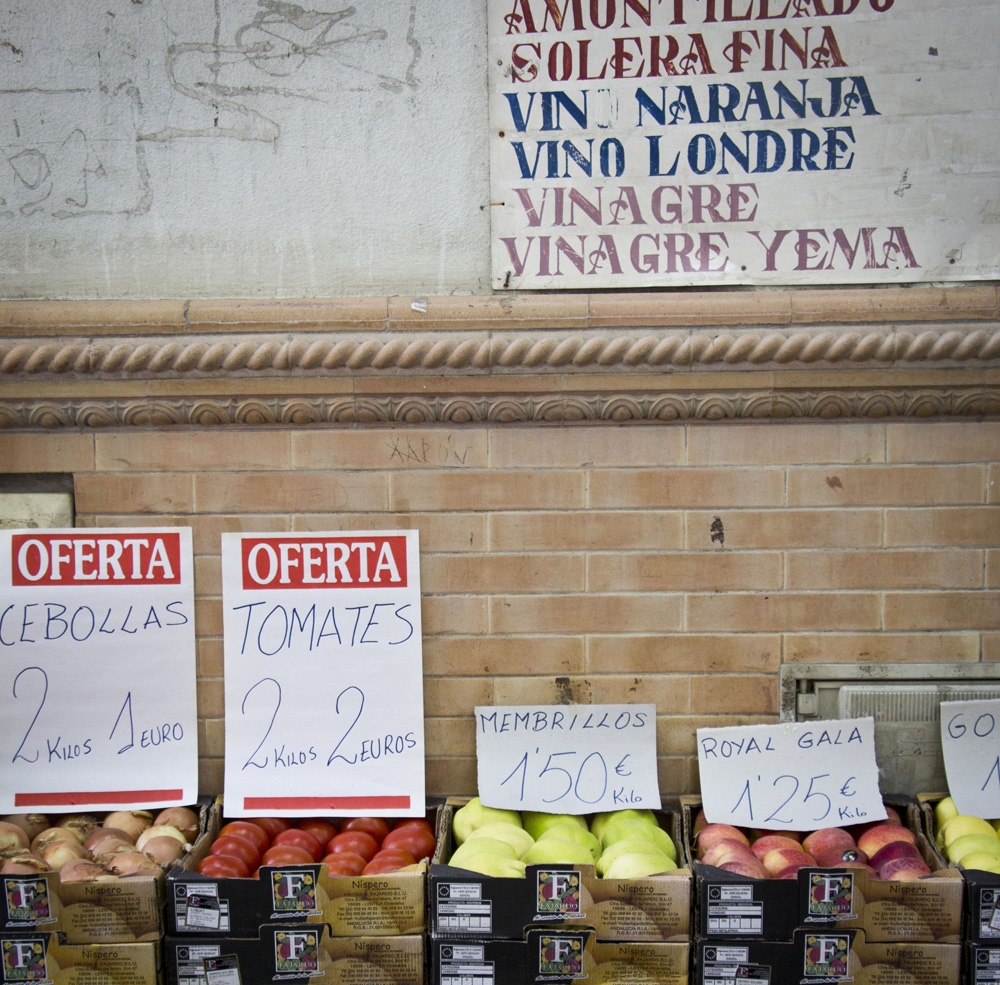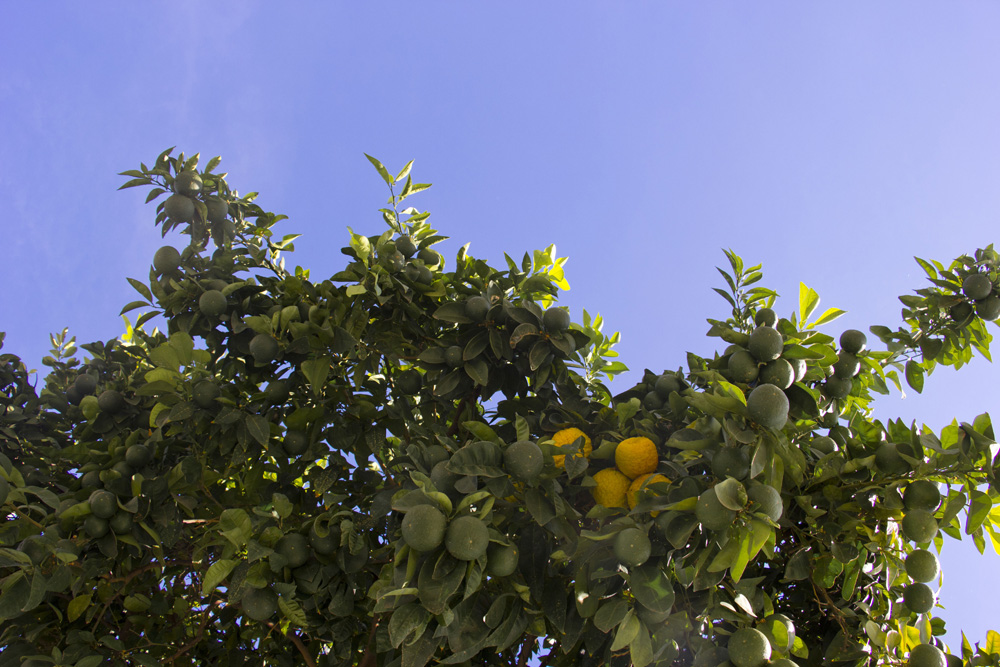 DELICIOUS THINGS TO EAT
Ok, so this one isn't exactly unique to Triana. But we did find some delicious things to eat at some really great places. For some specific recommendations, check out this article I wrote for Sherman's Travel on where to eat: Where to Eat Tapas in Seville, Spain.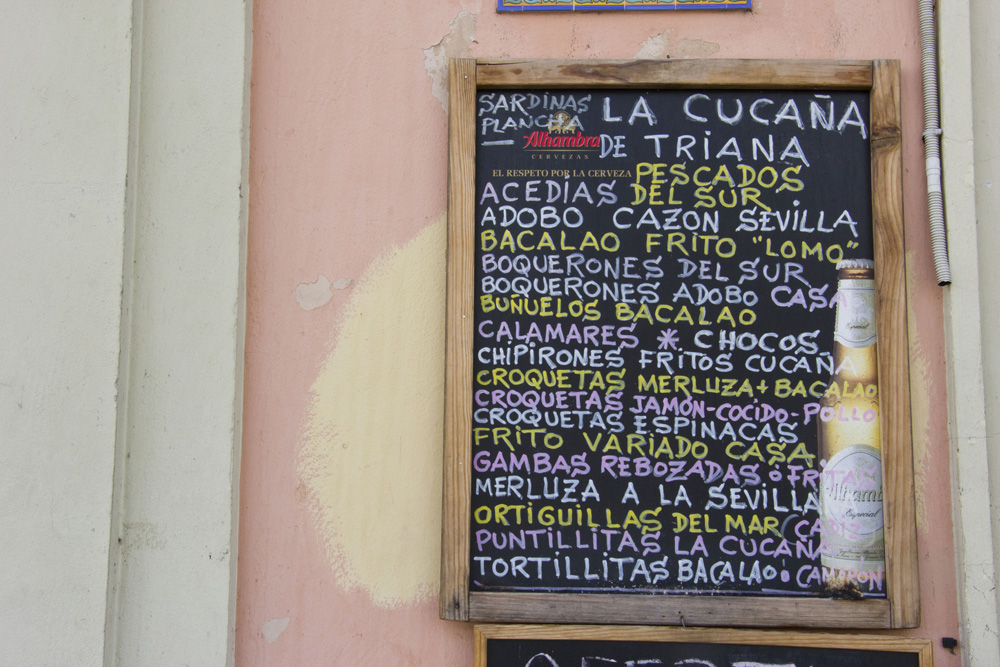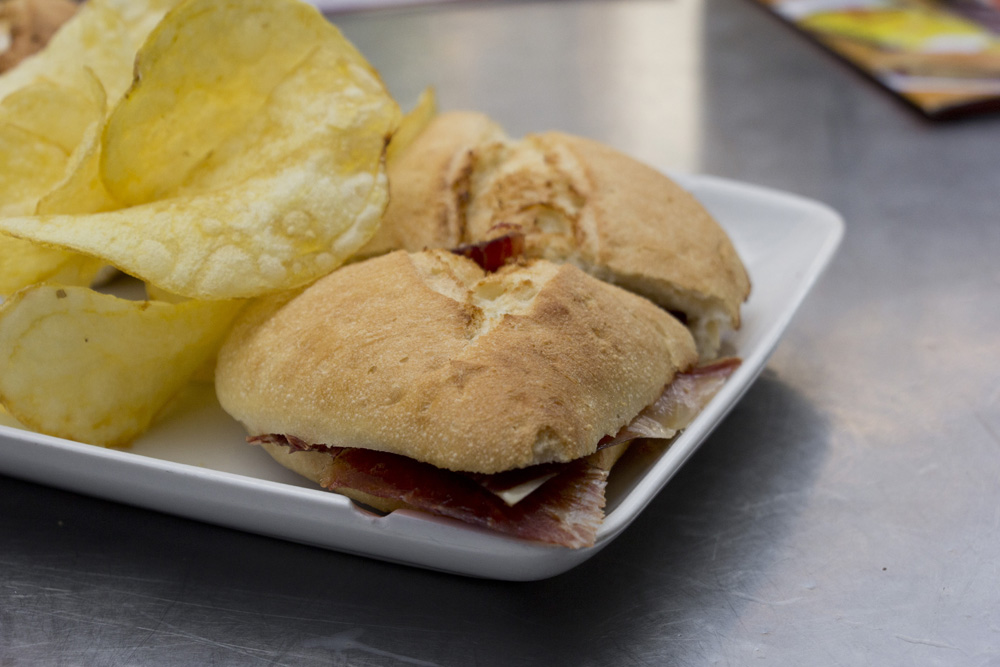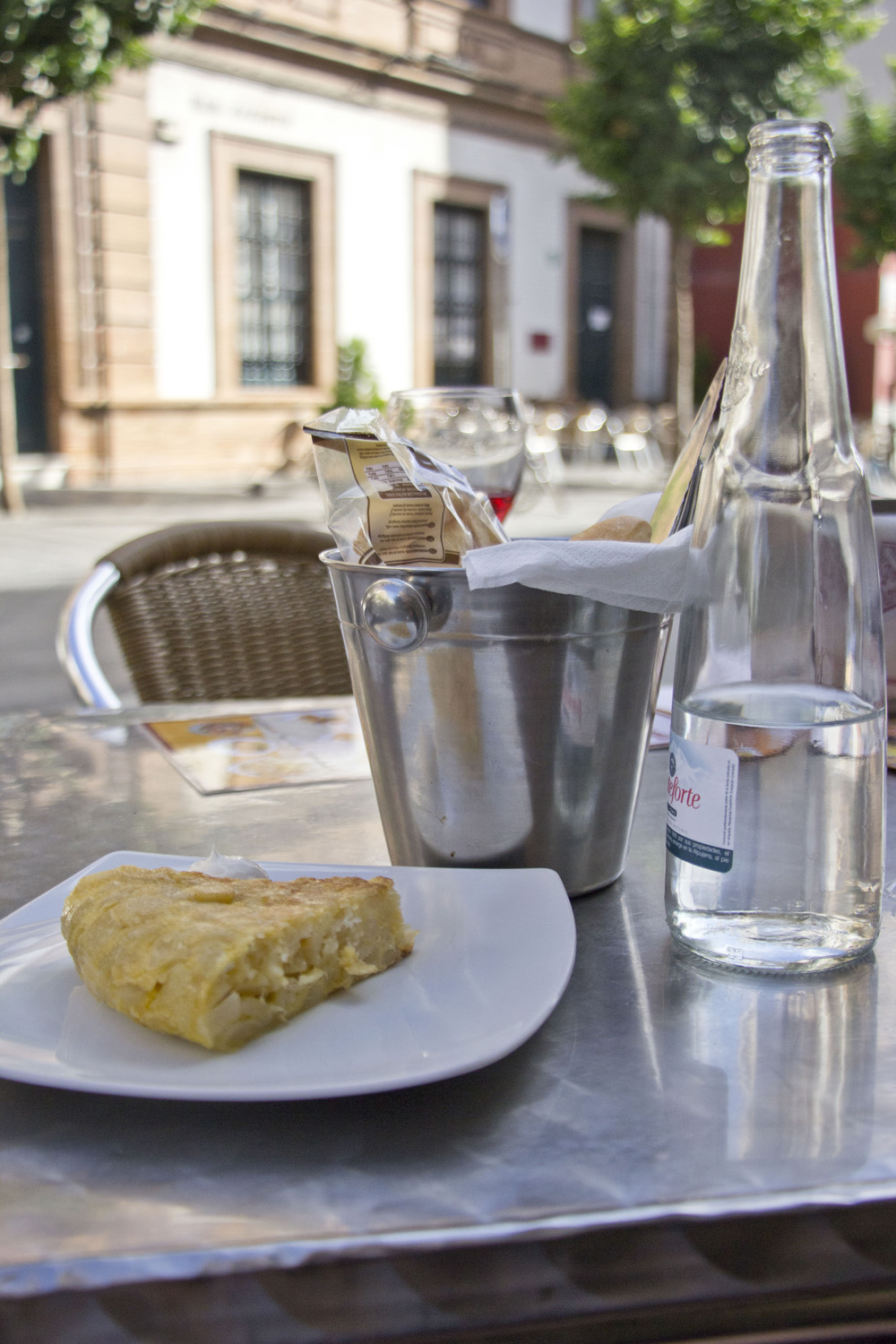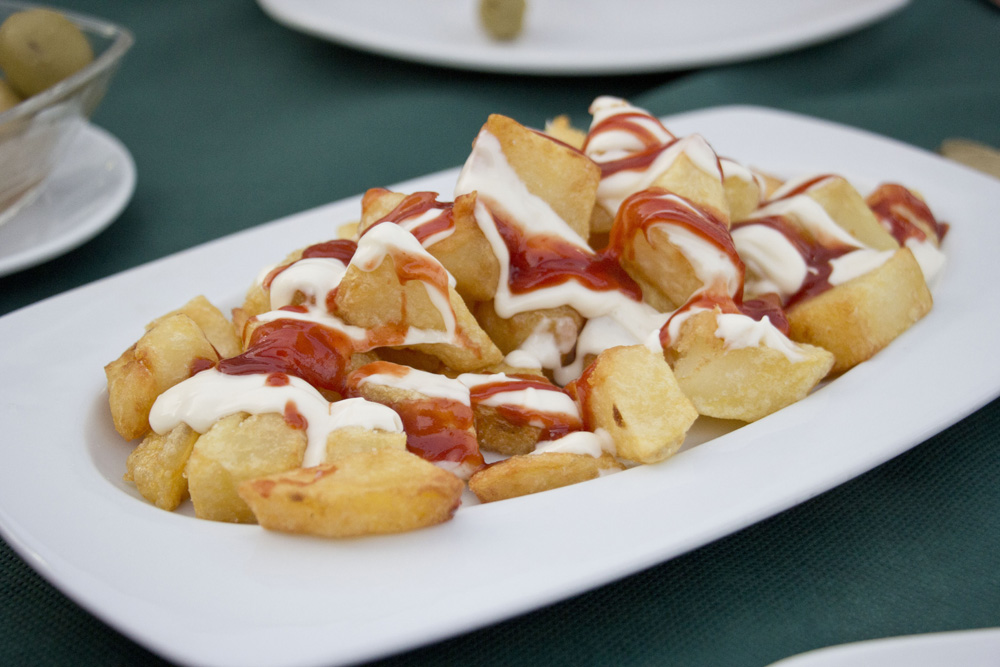 THE TRIANA MARKET
El Mercado de Triana. The market. My favorite place, of course. It's where you go to get a sense for what people are eating and growing, catching and raising. This market is located just to the right along water when you get off the Puente de Isabel II bridge, and it's a good place to pick up some olives and fruit for a pre-dinner siesta snack.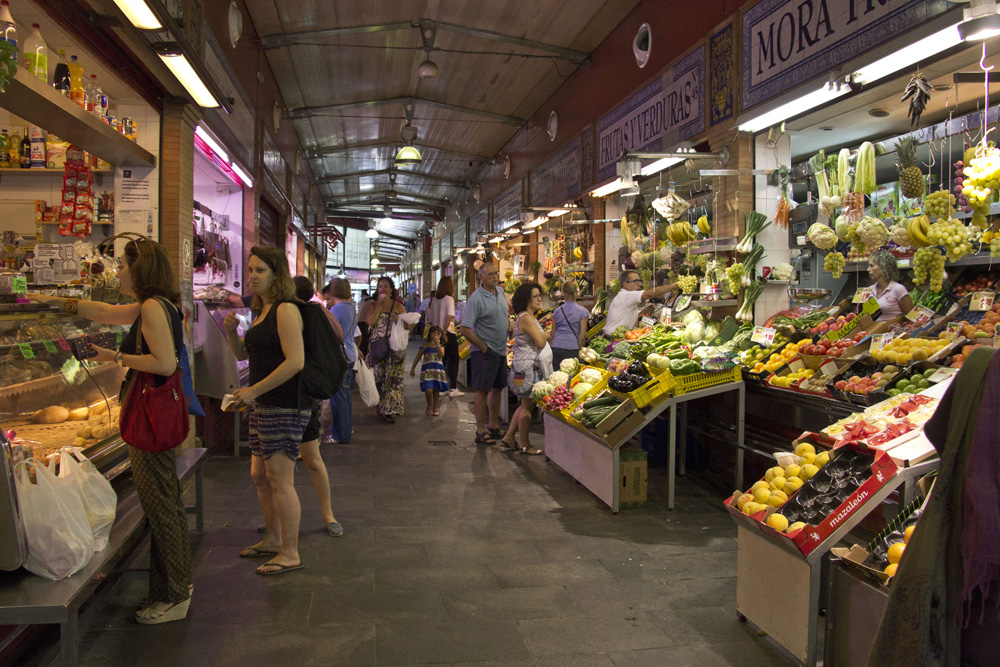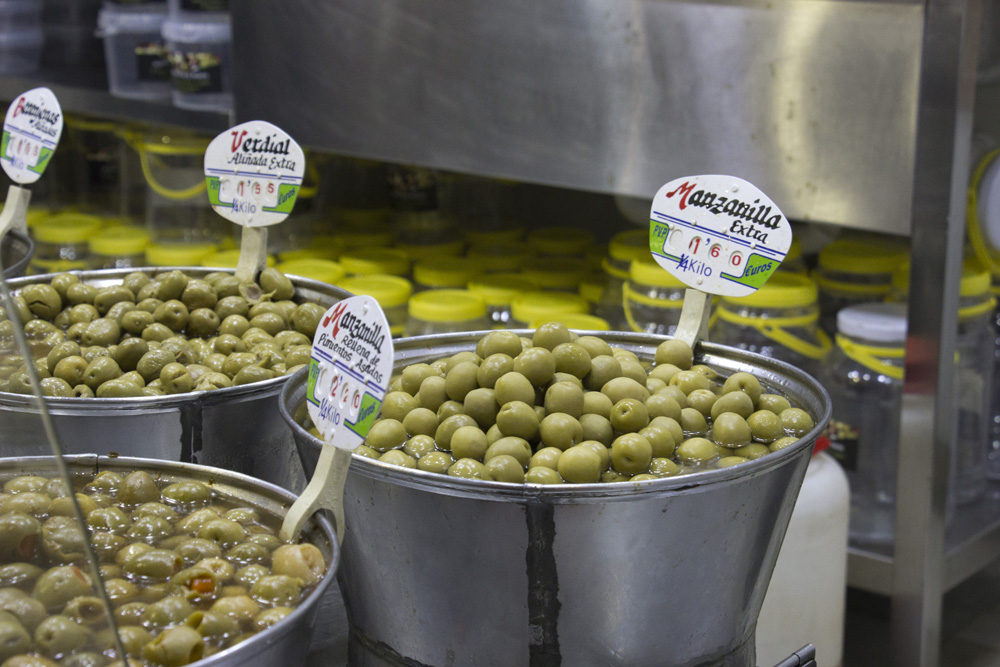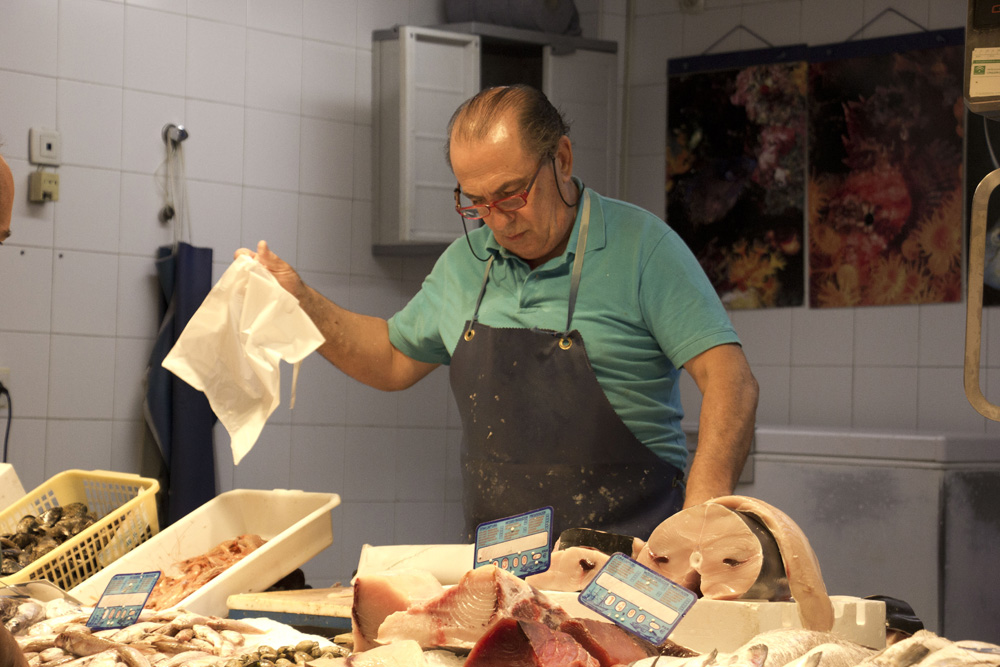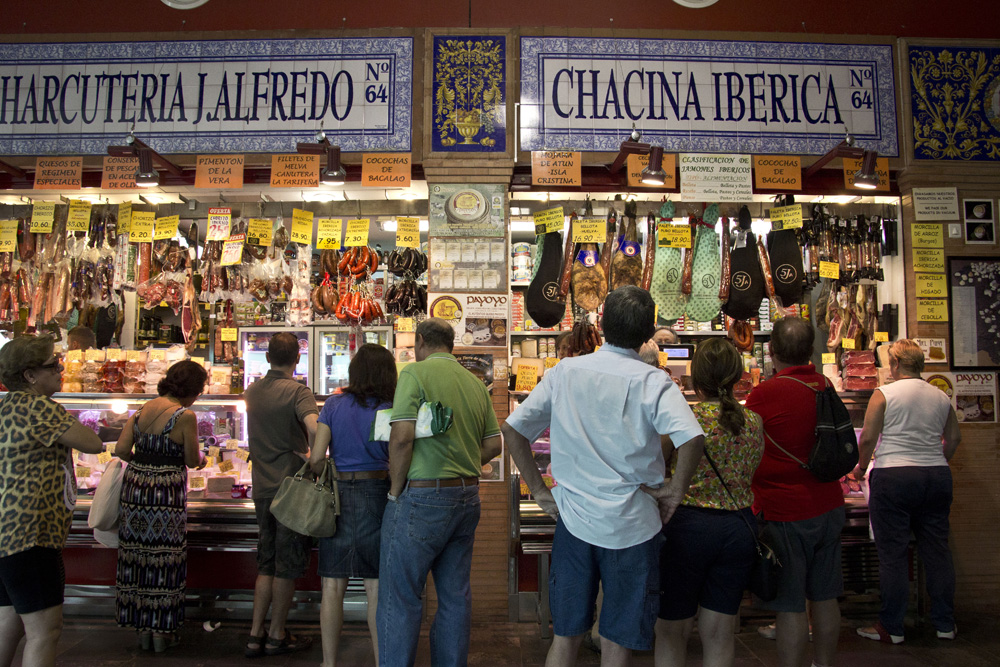 ---
Have you been to Triana? What did you like about it?
---