Amalfi was not my favorite town on the Amalfi Coast. Despite having been the most important port in the region for centuries, and despite it being the one of the most popular towns amongst tourists, Amalfi and I never found a connection. Yes, only a short time was had to get to know the narrow streets and mossy staircases, but when you know that "that thing" is not there, you just know. Maybe the winter slowness or the general touristy-ness was just a little too much for me. I'm not sure.
There was, however, one detail I did love about Amalfi. The LIGHT. We arrived just in time for a late afternoon lunch of spaghetti alle vongole, and after every string of pasta was demolished, we set out to wander. The sun was beginning to paint the shady corners of town in a soft blue as the sun dipped towards the sea.
While the corners of Amalfi were in shadows, the strip along the sea was bathed in shades of gold. It was as if the sun was projecting a giant floodlight on the dock, spotlighting the buildings like a stage set. Their lemon colored walls glimmered like golden jewelry in the window of a Cartier.
While I didn't feel a connection with the city itself, the sunset sure made up for it.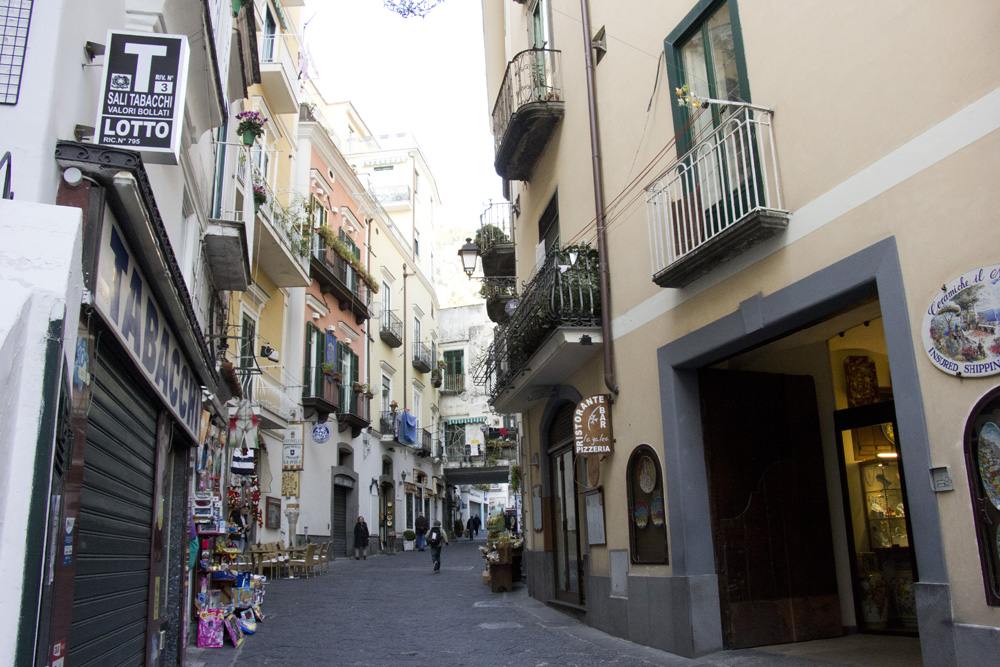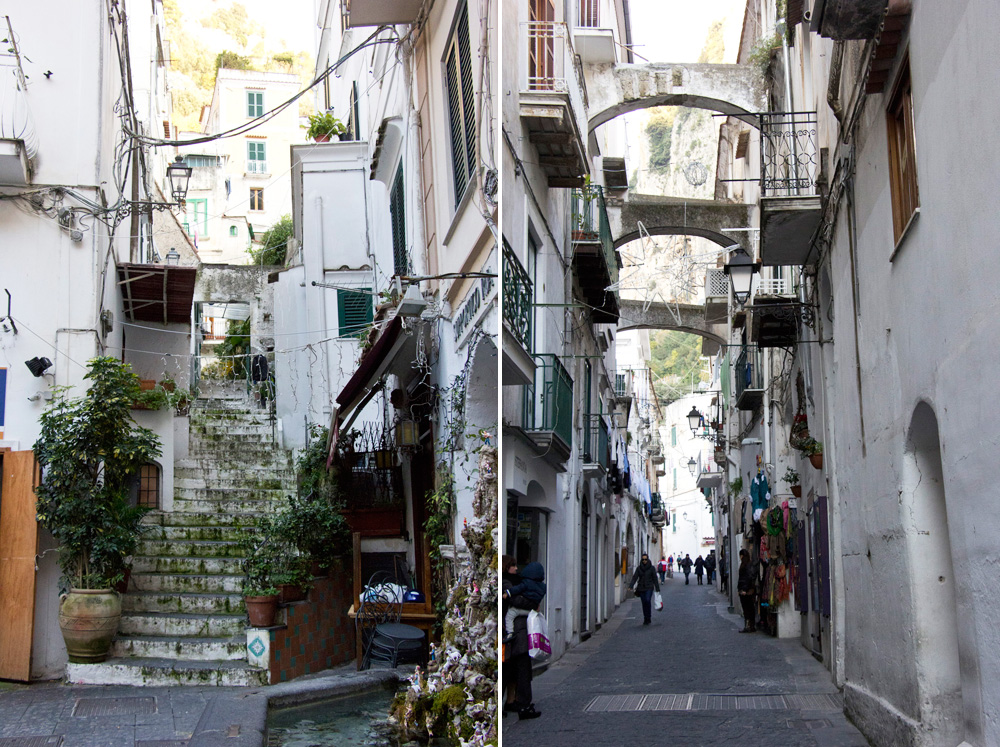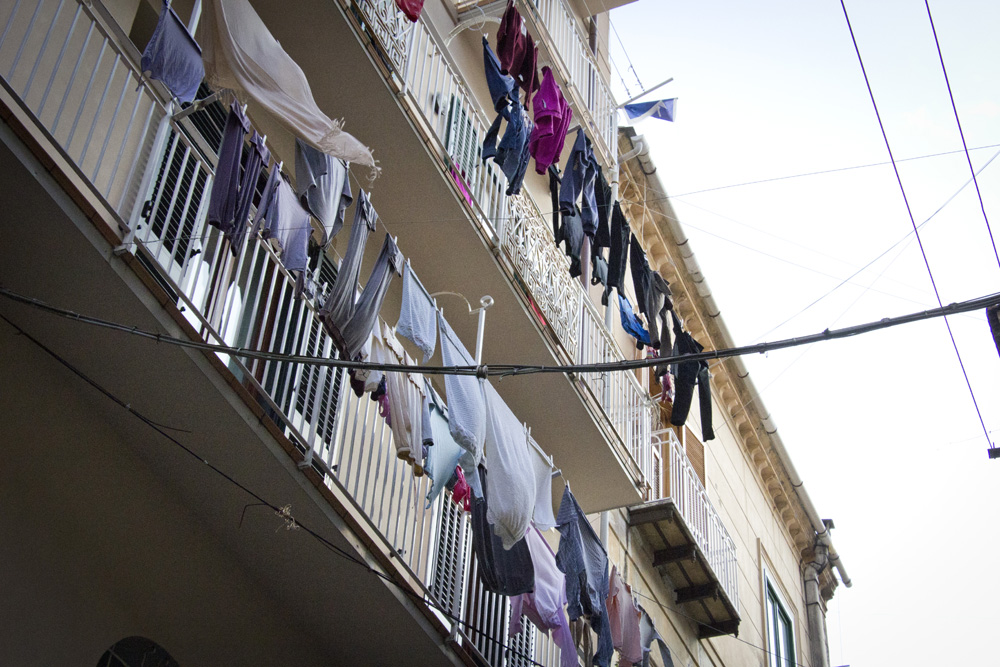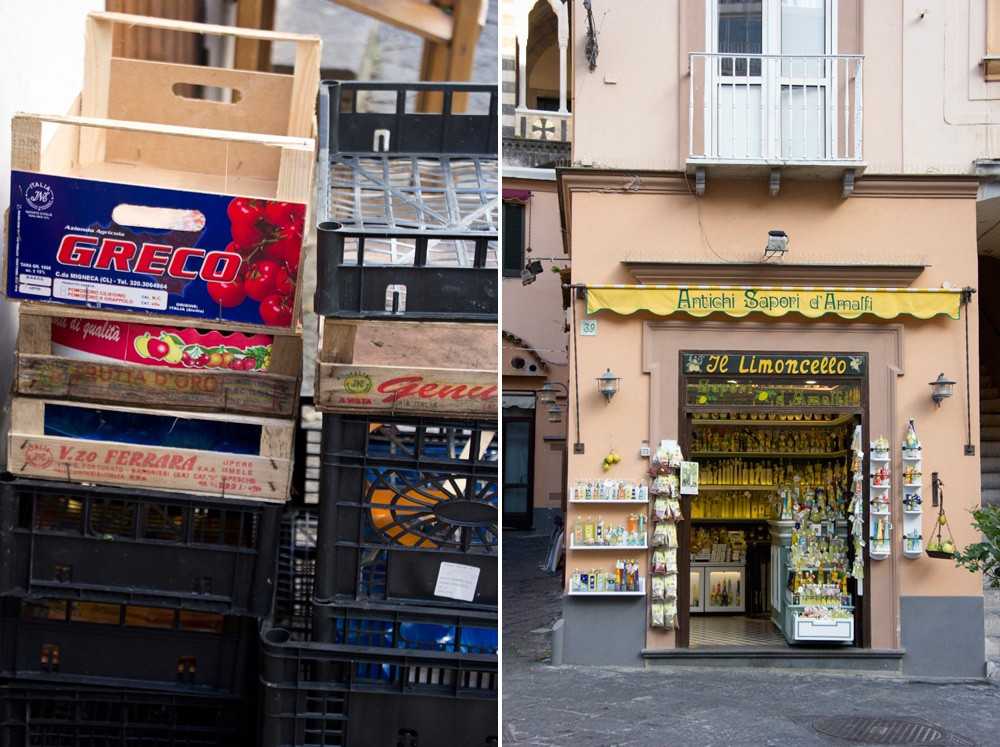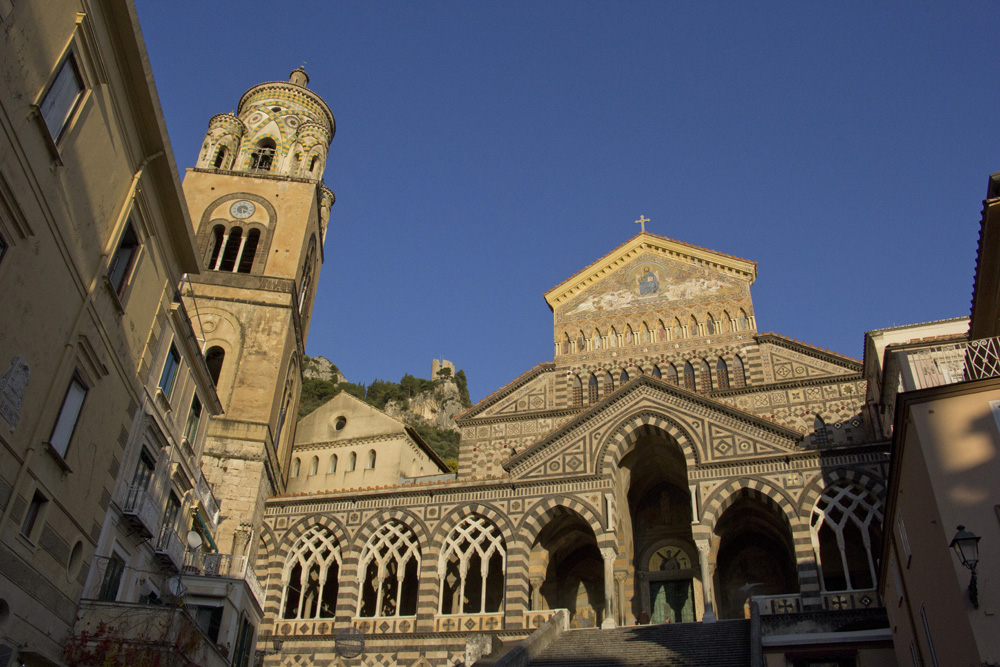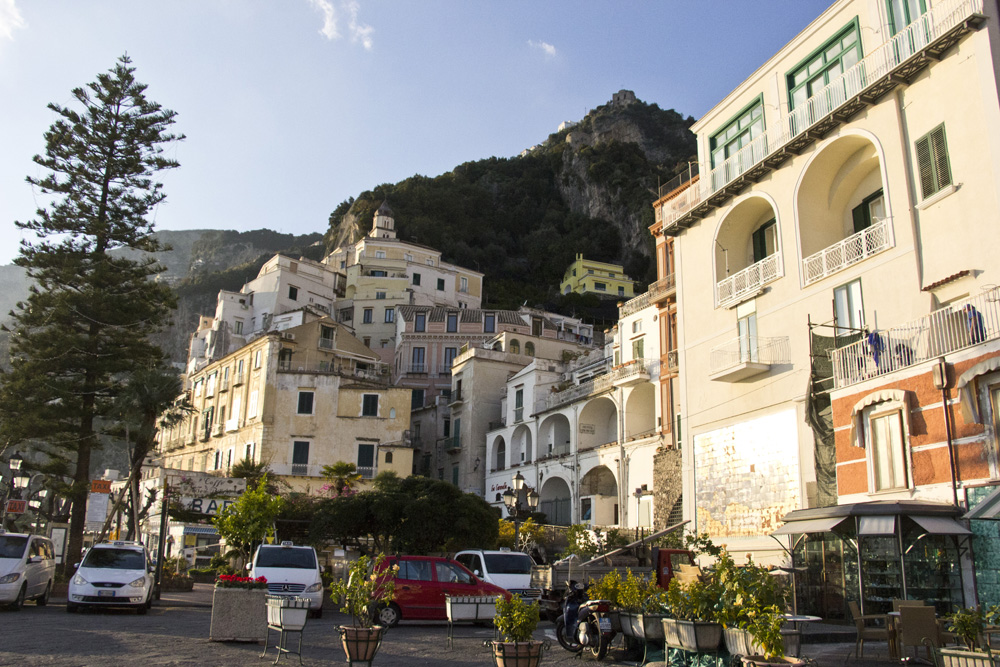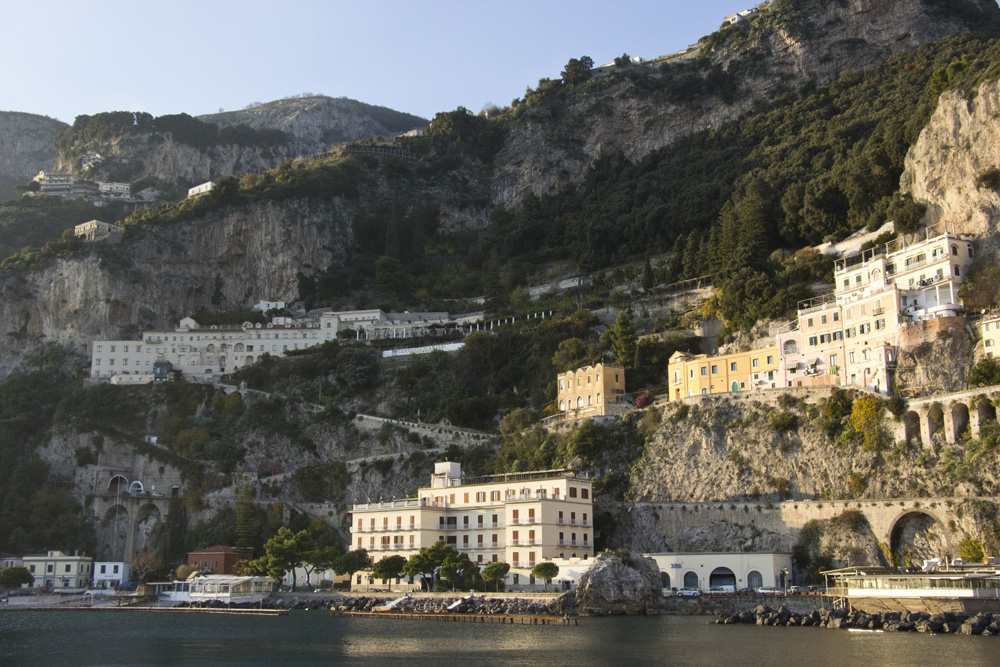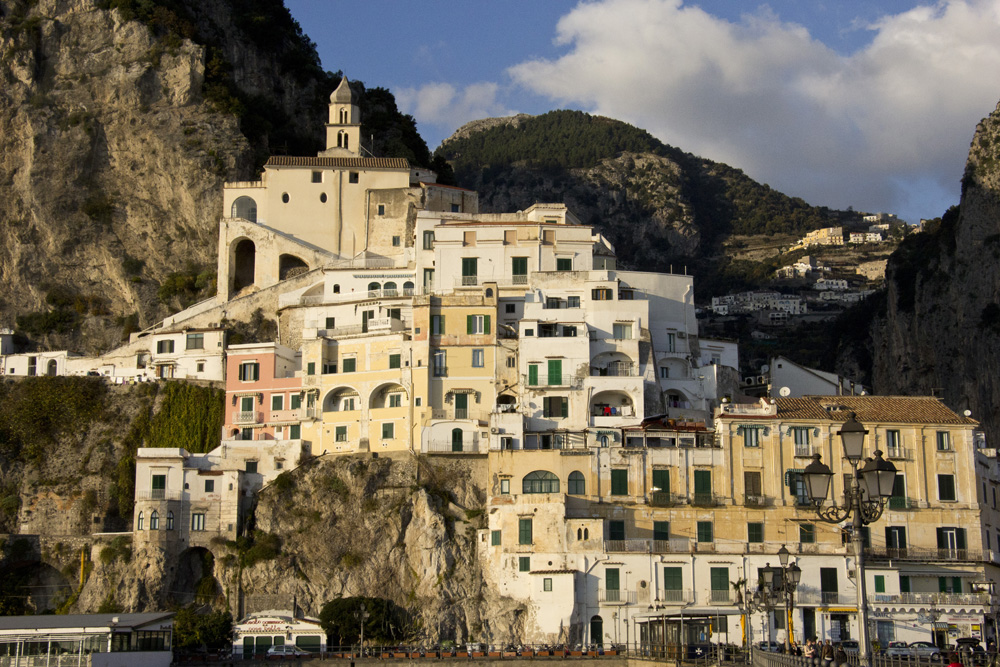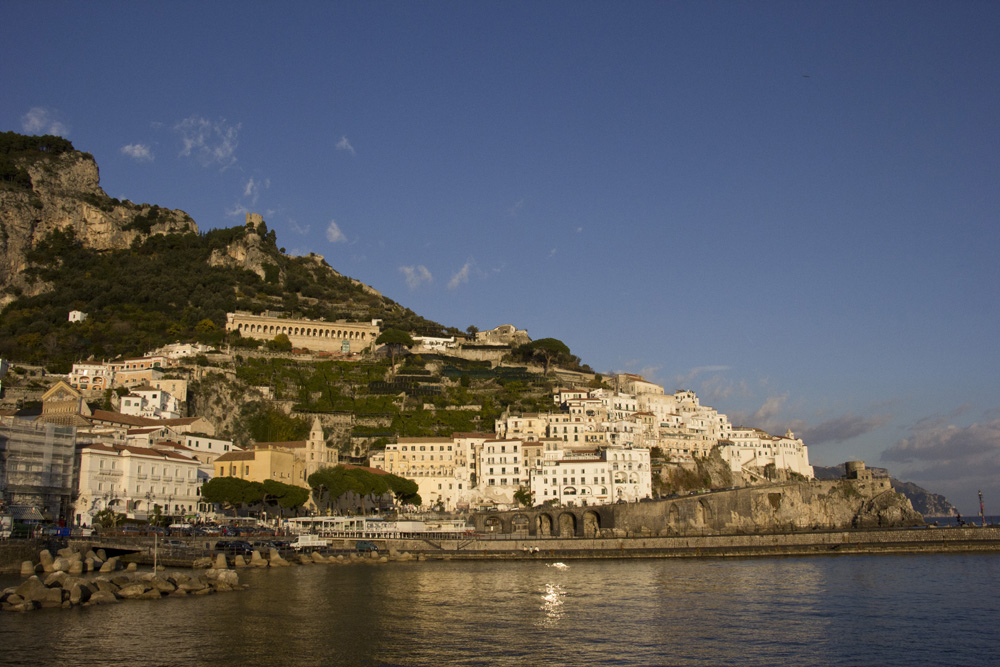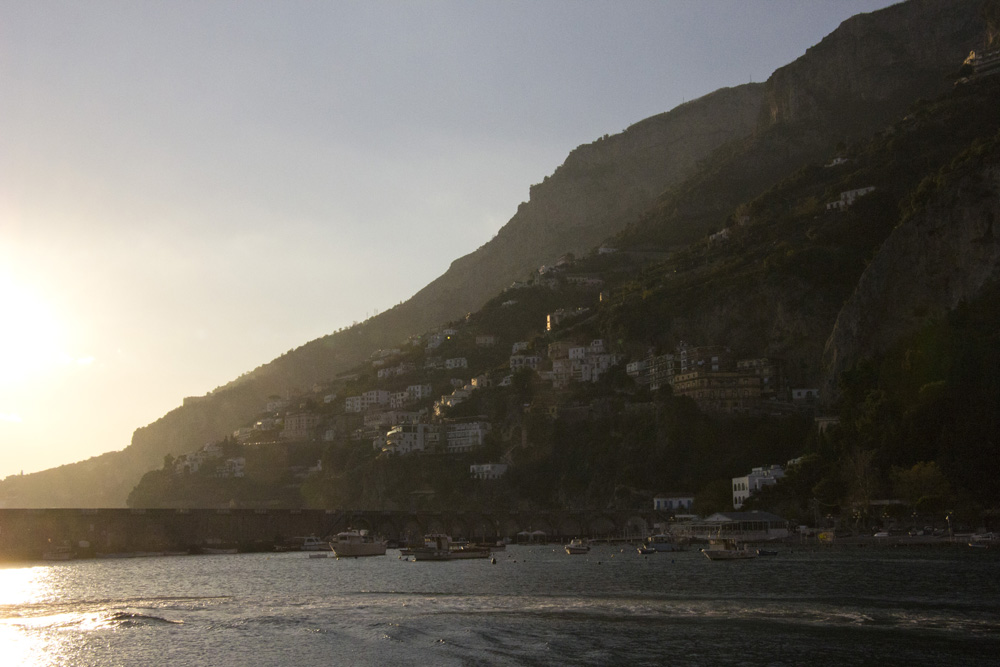 ---
Did you enjoy Amalfi or did you also not feel "that thing" either?
---