Positano is one of the most colorful places I've ever seen.
One of the things I loved most about Rome was its colors. The signature peaches and pinks of the plaster walls and the greens of the doorways and shutters contrast perfectly against each other.
Positano – one of the most famous towns on the Amalfi Coast – takes this idea of signature colors to entirely new level. Instead of owning one or two tones, it is painted with a medley of them. Deep reds. Vivid oranges. Cheery yellows. The bougainvillea is on FIRE. And the sea. The Tyrrehian Sea is a shade of blue that is unforgettable.
Even though my most recent visit to Positano was in the winter (I promise you this was a positive thing though you are probably saying "boo to winter!"), its signature rainbow was brighter than ever.
Positano is built along the side of an intimidating mountain cliff on an infamously treacherous stretch of Italian coastline. While there are alleyways and roads to walk on, the town as a whole is built in steep tiers all leading down to a sun-kissed black sand beach. The main Amalfi Coast Highway enters Positano high on a ridge and wiggles its way along the cliffs, eventually popping you out the other side along a similarly high cliff. This means that if you want to get down into Positano proper, you're going to have to walk down stairways and narrow alleys. It is definitely not a good destination for high heels or platform shoess. Or for whiners.
Along those steep walkways, an explosion of Italian colors.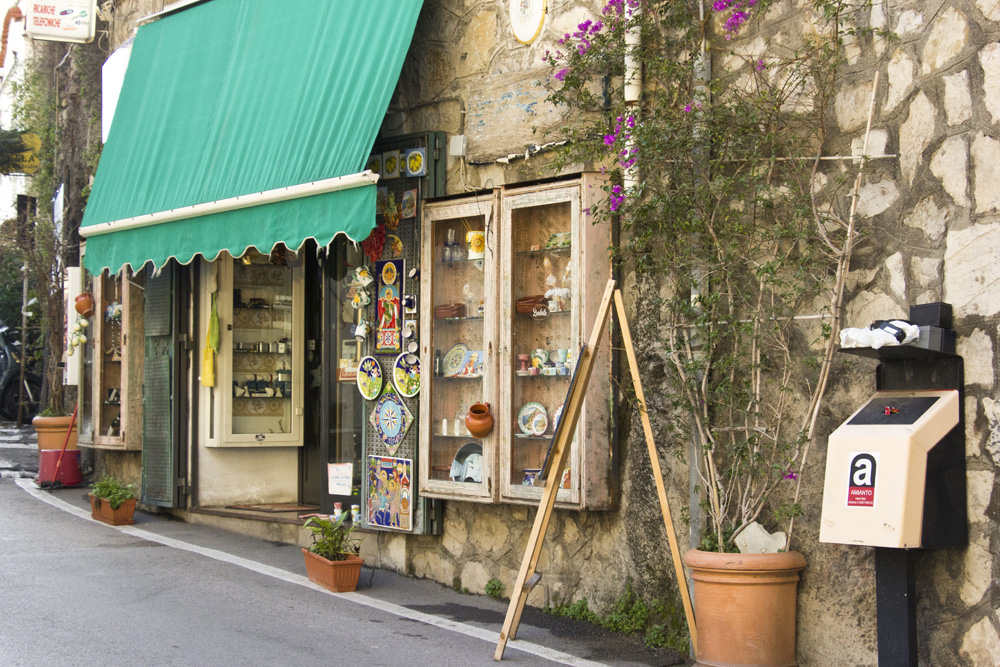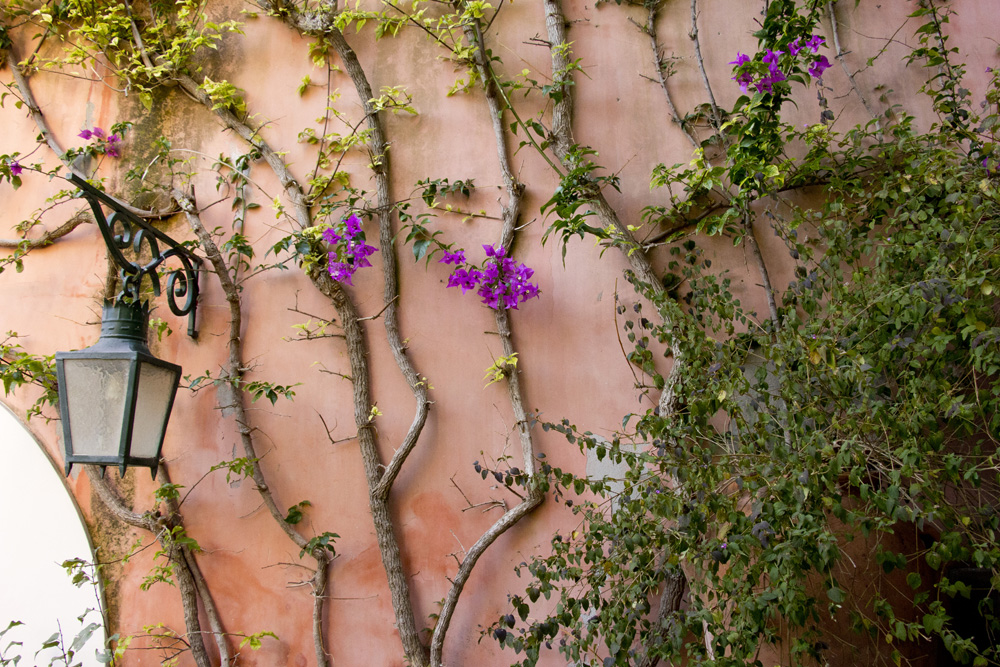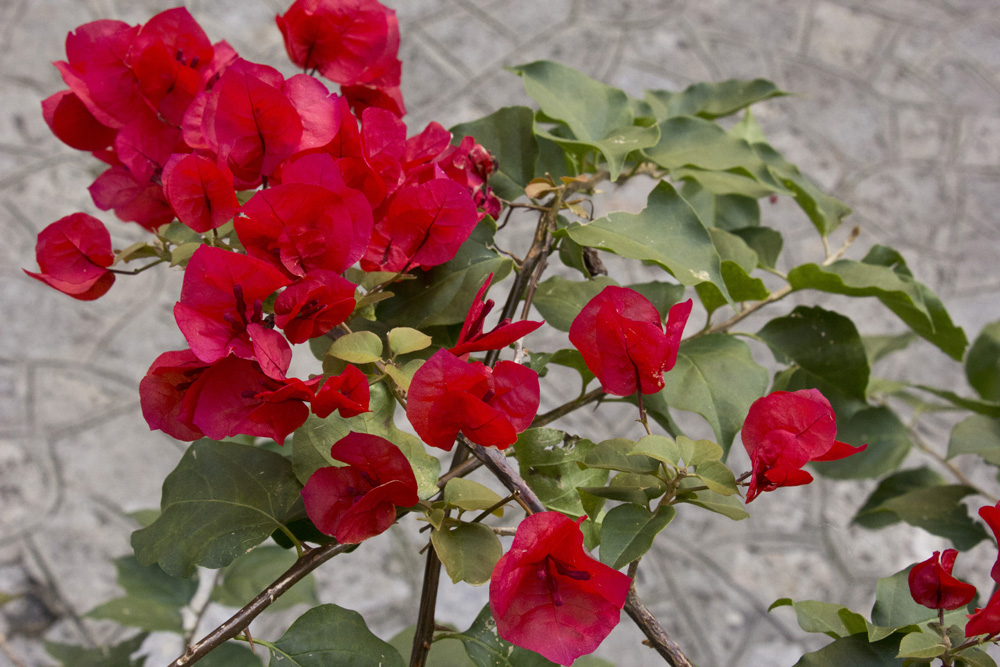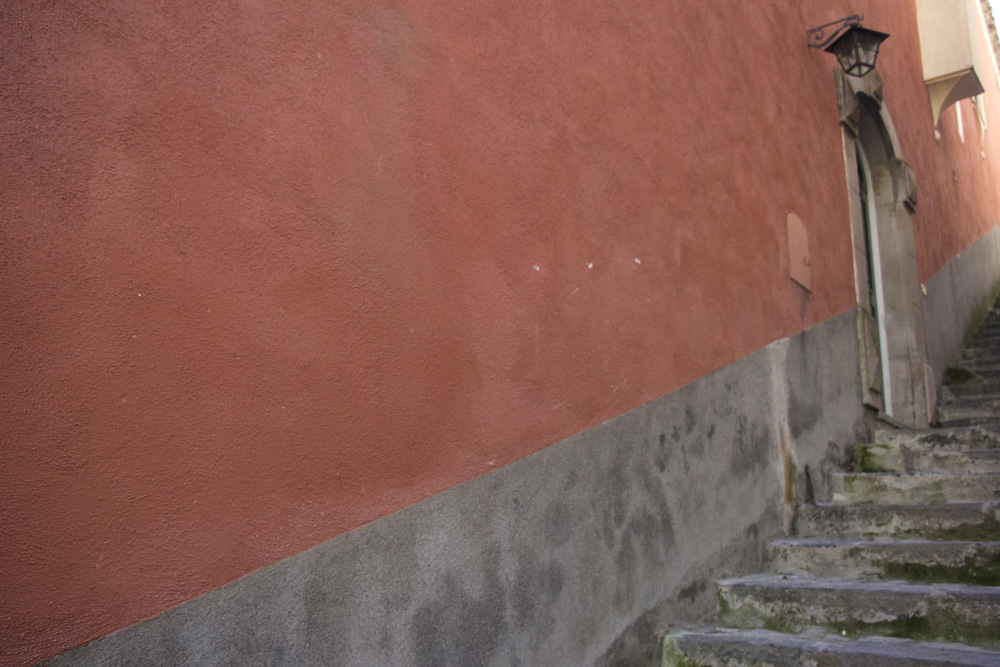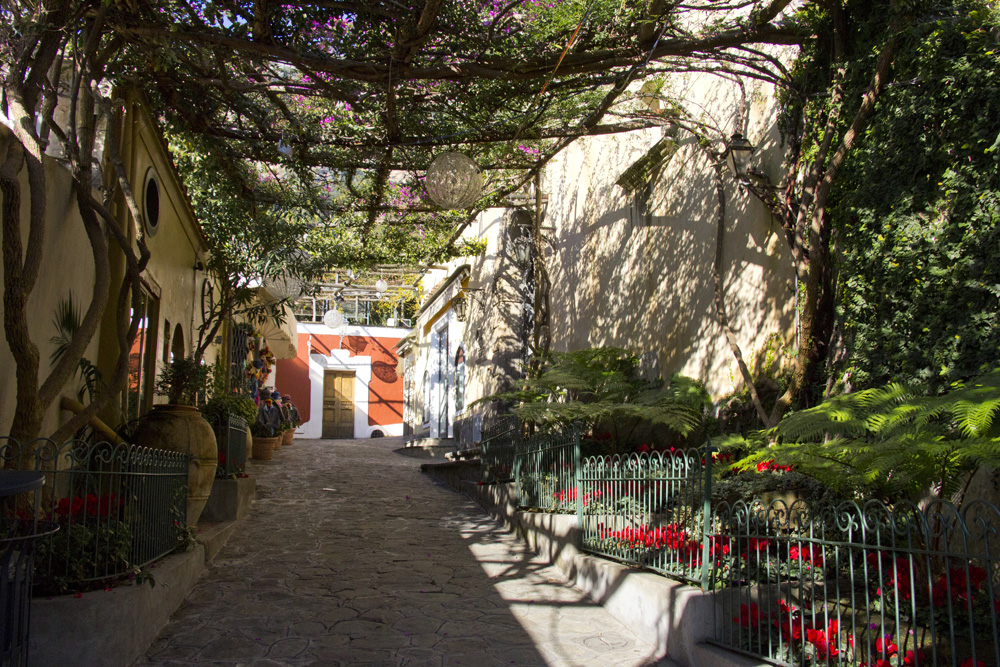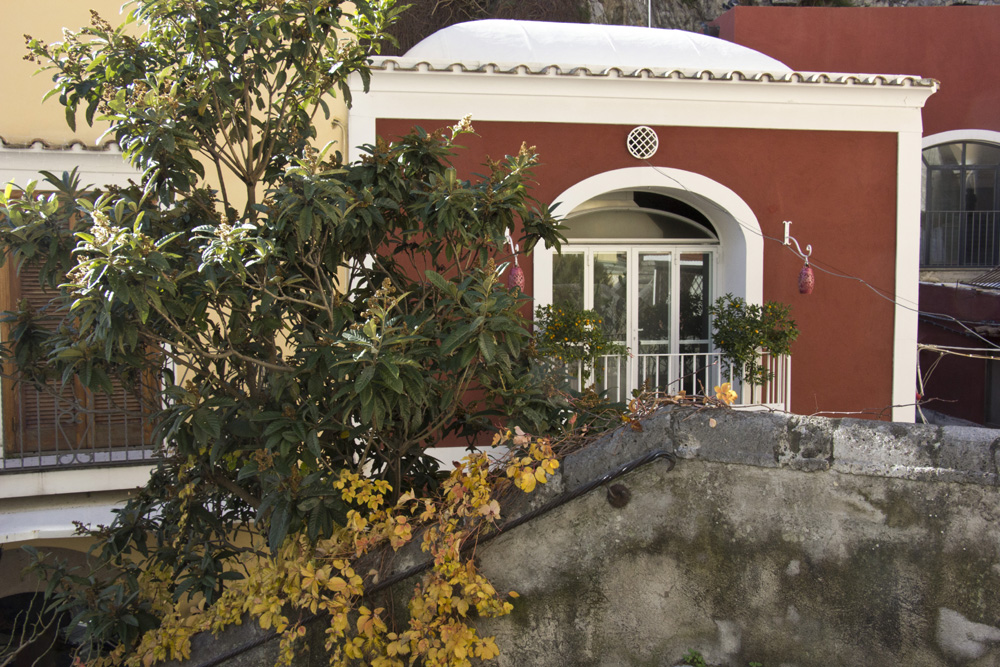 Once you've made it down to the beach, the view looking back up at the town is both beautiful and intimidating.
It's beautiful, well, because it is. The complex puzzle of rainbow colored buildings towering above you is a classic Italian panorama. There's a reason it was featured in the book/movie Under the Tuscan Sun and why John Steinbeck immortalized it in Harper's Bazaar in 1953.
It is intimidating because you've got to walk up all of those stairs you just walked down. (Again, not for whiners.) But while you are down at sea level, you should grab a cup of coffee along the water, enjoy a walk, or do some sunbathing on the volcanic sand.
Thanks to the presence of Italy's most infamous mountain, Mount Vesuvius, Positano is not a white-sand-and-turquoise-water kind of beach town. The volcano not only annihilated Pompeii in 79 AD, but also supplied the surrounding area with fertile soils (with which to grow the world's most perfect tomatoes and lemons) as well as with beaches made of black volcanic rocks. This sand makes the sea turn a dark aquamarine hue and feels warm on your bare feet on a sunny December afternoon. (and scorching in the summer no doubt)
On my winter trip, the water was WAY too cold for swimming and some hotels and restaurants were closed for the season. However, there were nearly zero tourists in town. A complete 180 from what it's like in the summer. I had the Positano beach all to myself under a nearly-cloudless sky. I'll take a little cold for views like these.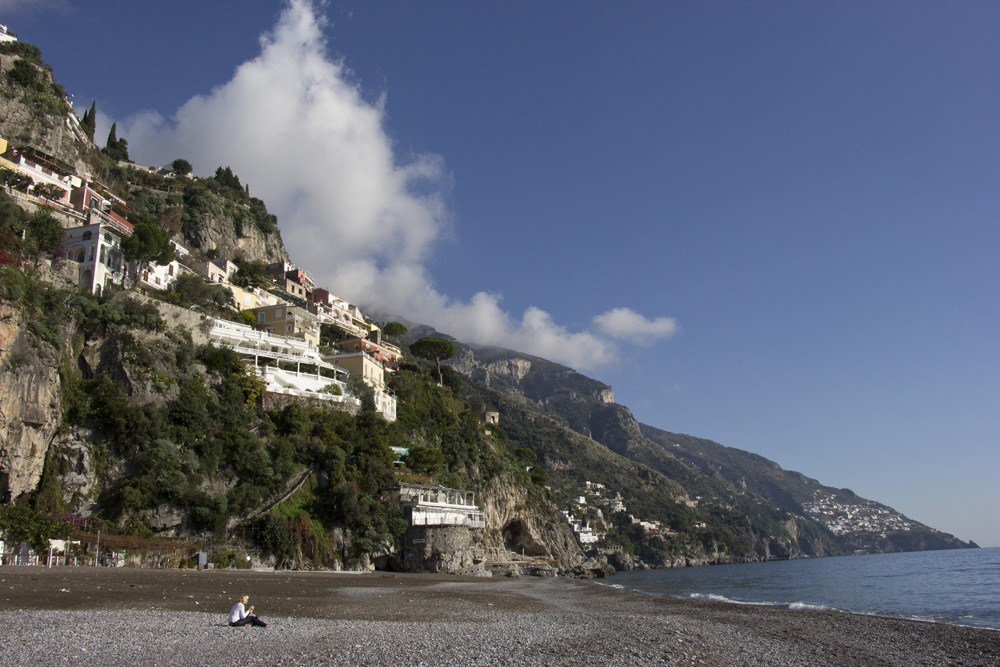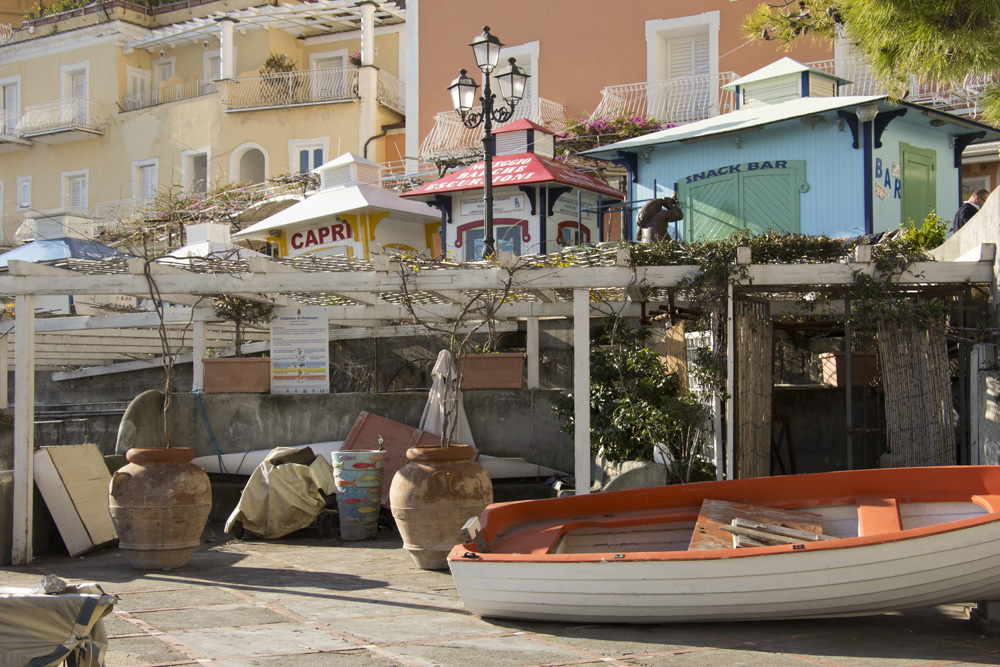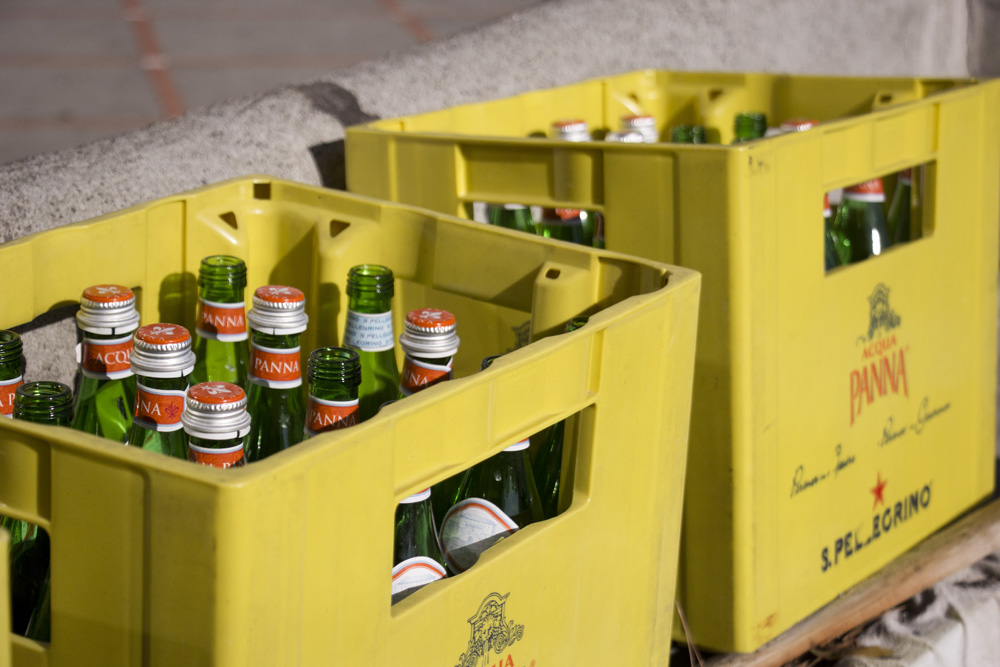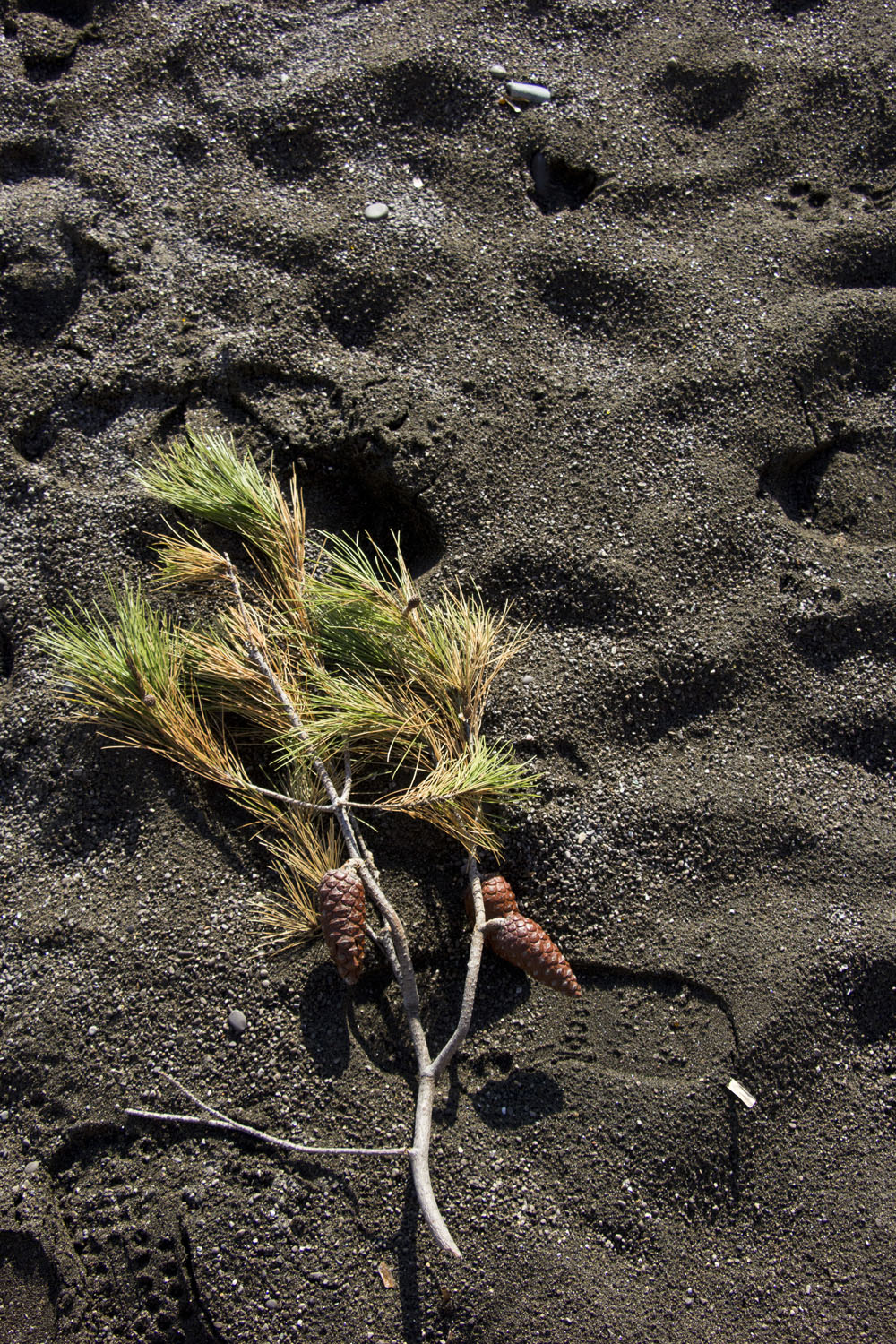 Before we started our odyssey back up the steep staircases to return to our parking spot along the main road and continue on our Amalfi journey, we paused at a trattoria along the beach for a light lunch and a coffee. We were joined by a few Positano locals doing the same thing, but otherwise, the view out to the water was unobstructed by crowds. It was, though, lined in color.