Rome is a perfect city for walking. Nearly every street is picturesque and around every corner is a surprise… an unknown fountain, a local square, a cafe that begs you to order an espresso. Sometimes it makes sense to take the bus or the metro to save time, but 9 times out of 10, I choose my feet. I don't want to miss a thing.
On this last trip to Rome we wanted to explore the city independently but still have a plan.  So with the help of our Airbnb apartment's Rome city guidebook, we put together our own walking tour that included as many of the famous sights as possible, as well as time to get lost in the city side streets. Over two days we would explore as much history, art, food, and quiet corners as possible.
TRAVELSHUS WALKING TOUR OF ROME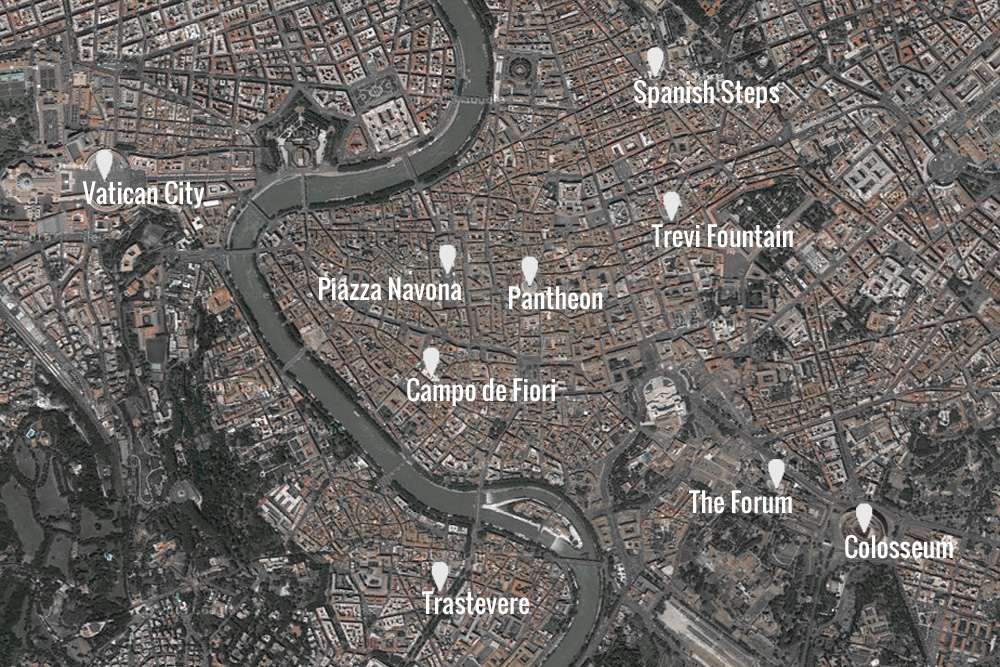 We chose to stay in the Trastevere neighborhood of the city, which is on the opposite side of the Tiber River from most of Rome's big sights. Its charming low buildings and cobblestone streets really did feel like home away from home.
This is where our tour began.

Stop 1: Cappuccino.
We crossed the Tiber River via the Ponte Sisto bridge and headed straight for a cafe.
This is how all mornings should begin in Italy, as long as it's before 11am. This is the cappuccino witching hour. If you drink a cappuccino after 11am, you are newb. (Here's a good piece explaining why – it's all about digestion.)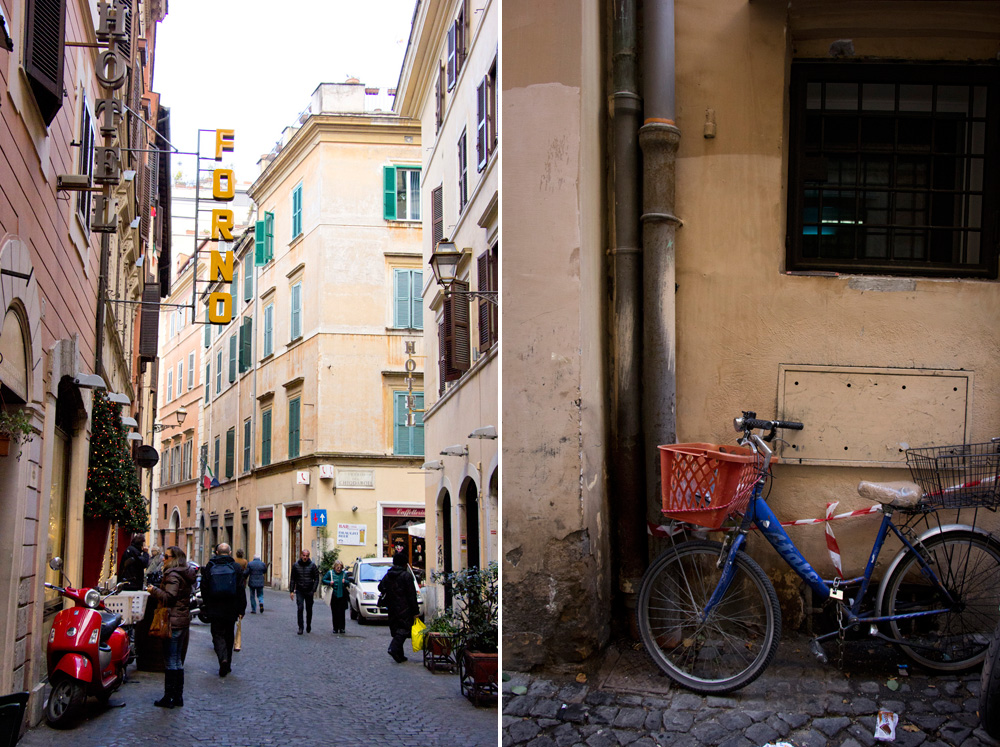 Stop 2: Campo de Fiori
This market was, not shockingly, one of my favorite places in Rome. Piles of vegetables and fruit. Buckets of spices and herbs. Bags full of pasta and bottles full of olive oil. And along the far side of the square – a flower market that was ready for the impending holiday season (our trip was in late fall). A walk through the stands is a must – seeing the foods for sale will give you a basic understanding of the Roman diet.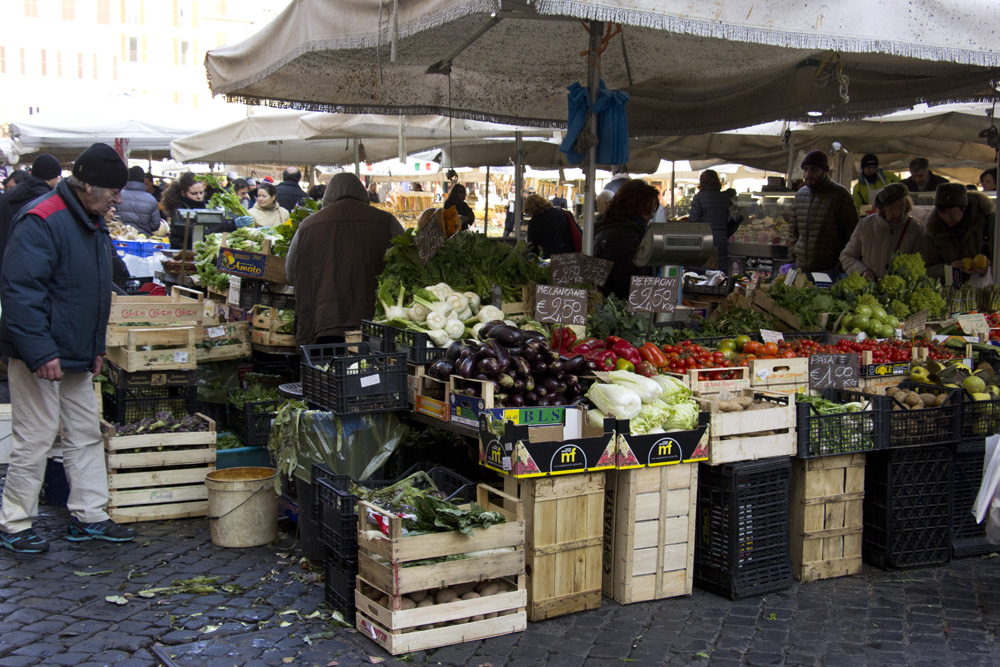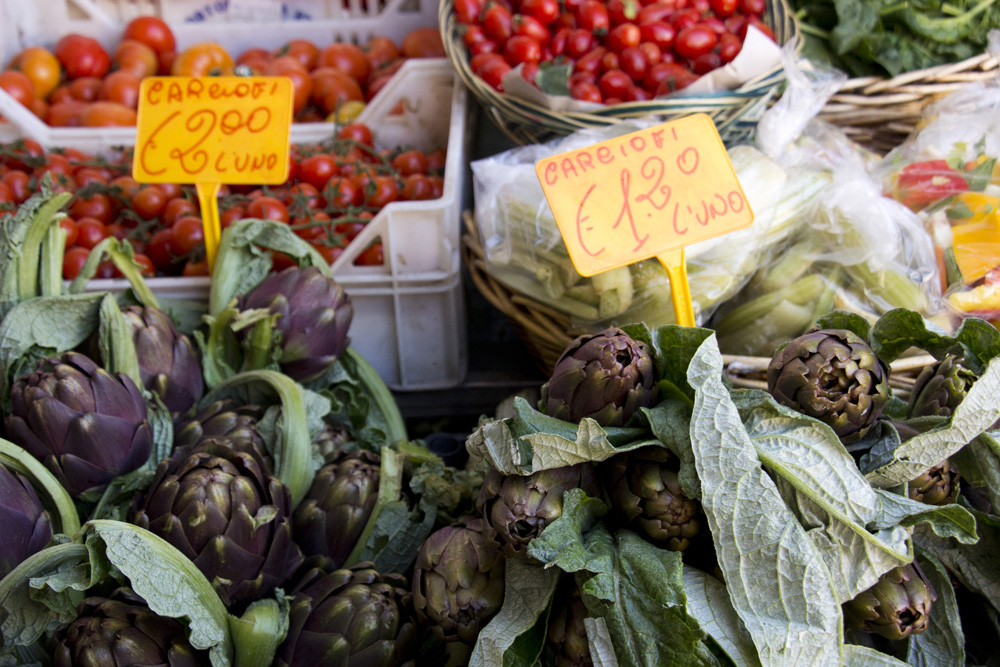 Stop 3: Piazza Navona
You may recognize Piazza Navona from Hollywood. It's been a backdrop in a fair amount films as well as a main character in the Dan Brown book (and movie) Angels and Demons. Not only do I remember seeing the square in said movie, but I also remember it from my first trip to Italy. It's rectangular shape makes it unique and also makes it a perfect place for a Christmas market. While I don't generally buy Christmas knick-knacks, it was ideal for gifts.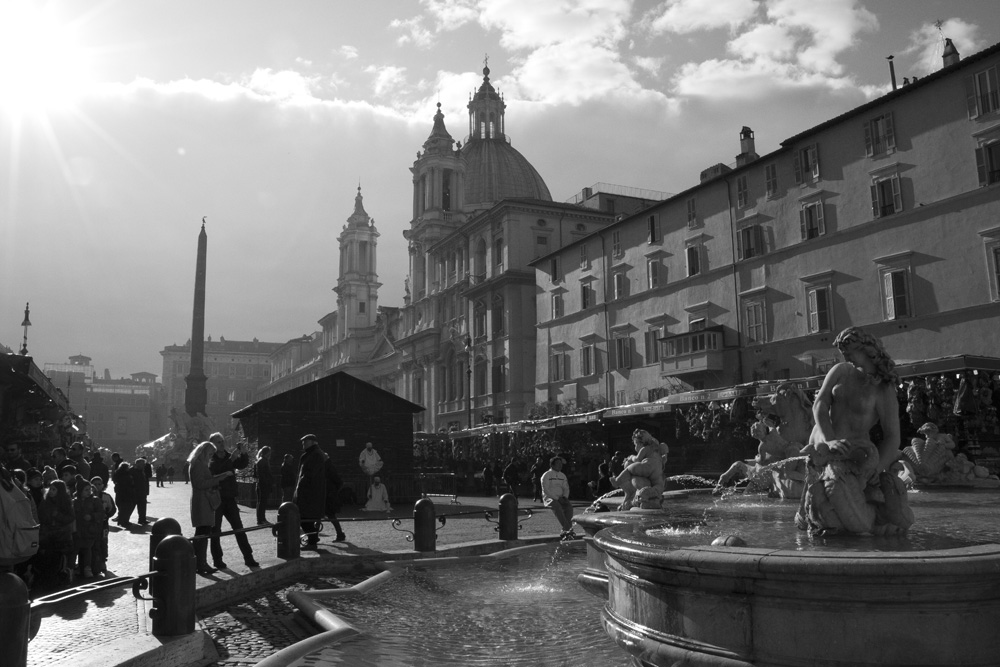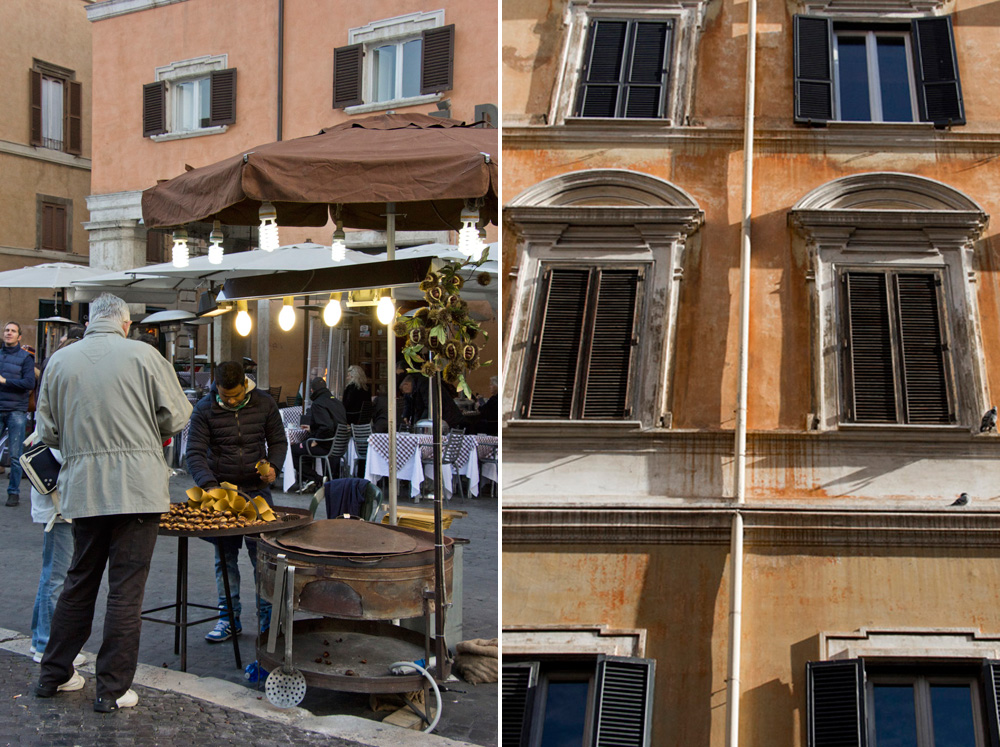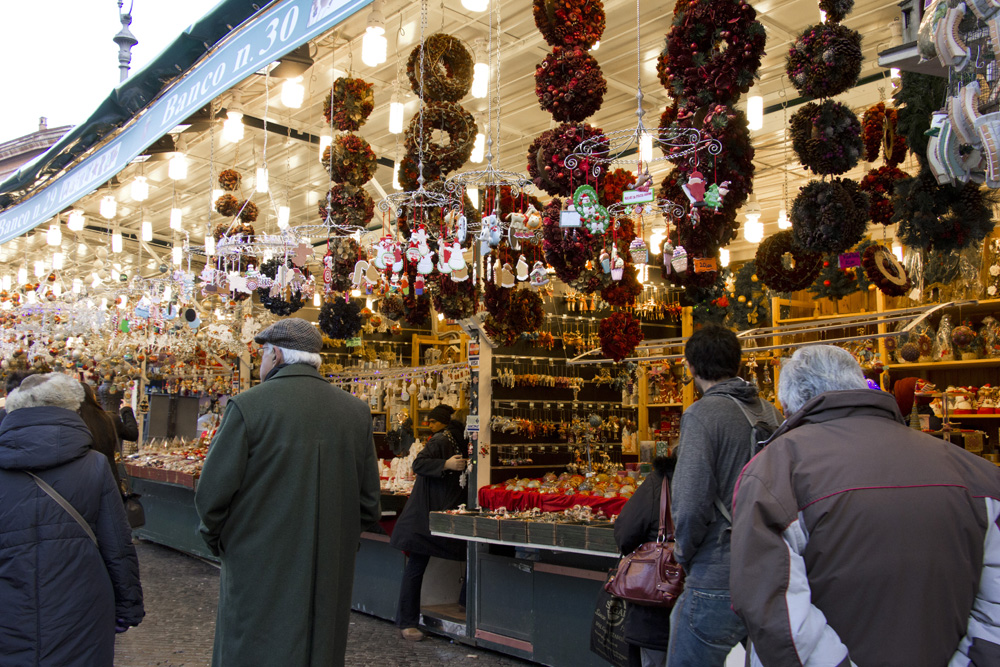 Stop 4: The Pantheon
The Pantheon was built as a temple to the gods by Augustus some time right around first century AD. Despite its age, it is one of the best preserved Roman ruins. Why I love the Pantheon has nothing to do with the history or the marble or the artistry though. Its all about the oculus. The oculus is a hole in the roof of the building that lets in light. Depends on the time of day, a stream of sunshine will flow into the Pantheon through the hole and create some amazing photography opportunities. While I wasn't there when the light was most photogenic, I still enjoyed the shapes the light created.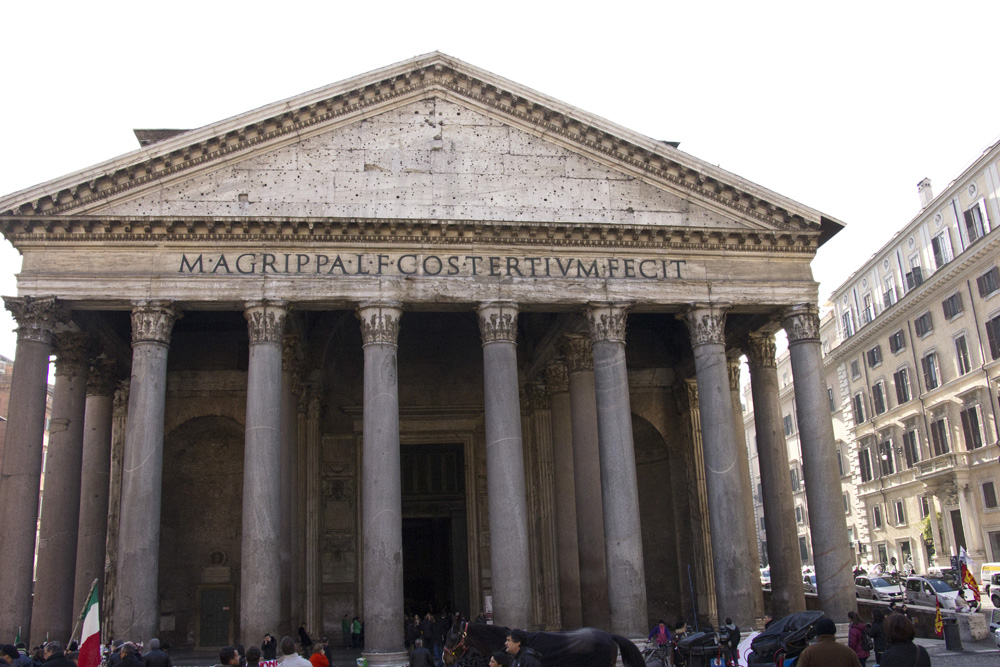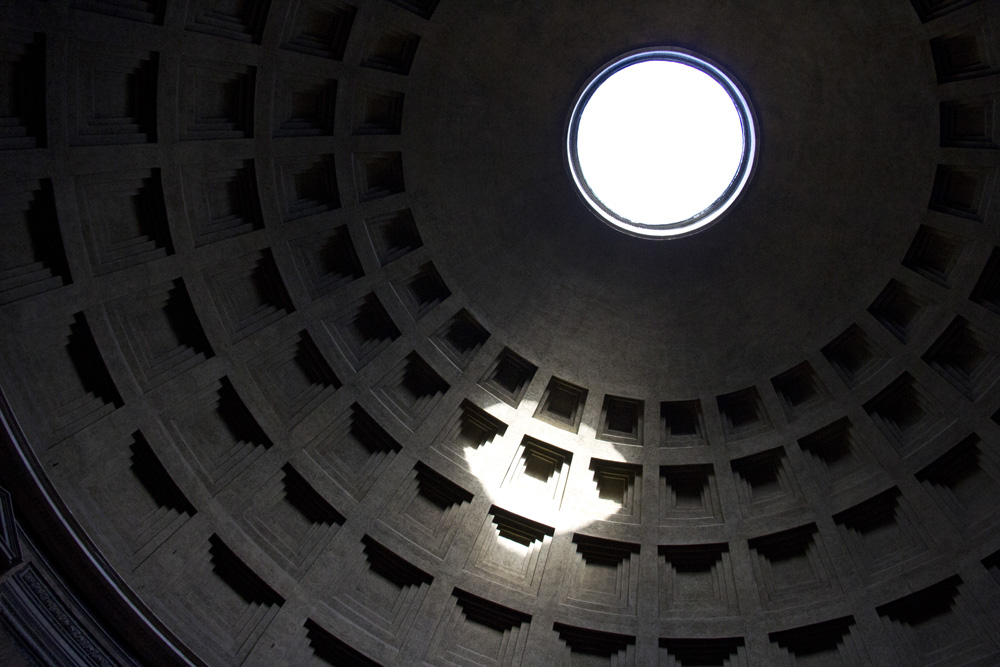 Stop 5: The Trevi Fountain and the Spanish Steps
While both of these places are iconic to Rome, they can be seen quickly en route to other sights.
The legend of the fountain says that if you throw in a coin, you will be guaranteed a return trip to Rome. An added benefit is that the money is donated by the Roman Catholic Caritas foundation to various charities. So I threw in a coin (duh,  I want to go back to Rome again), took a photo, and took off to explore the side streets.
The Spanish Steps, on the other hand, could be a good place for rest or for a picnic. For me though, they were simply a photo op. The walk in between these two places thrilled me more than the places themselves.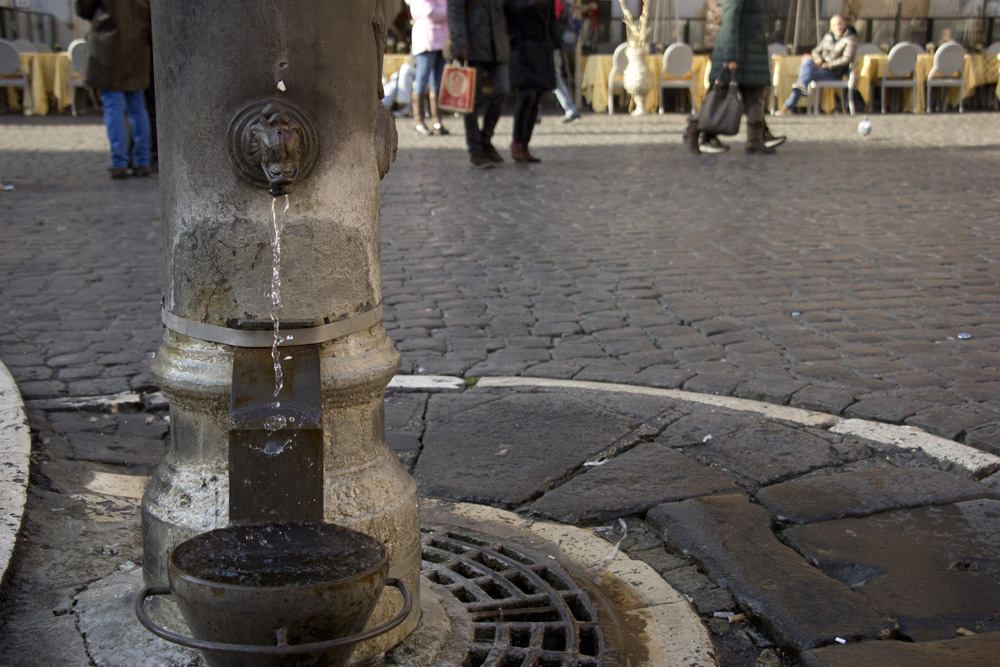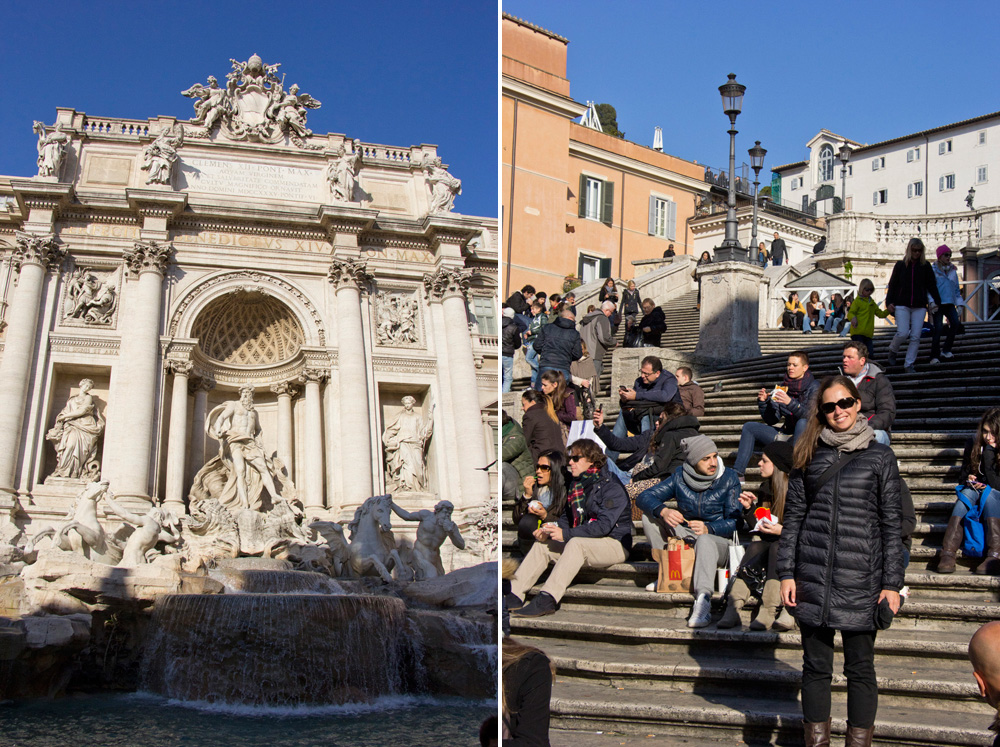 Stop 6: Vatican City
Catholic or non-Catholic, you should visit the Vatican when in Rome. Aside from being an important place in both historic and modern culture, it has one of the most important collections of art in the entire world. The Sistine Chapel. Rafael's School of Athens. The Pieta. St Peter's Basilica.
I was sooooo bored by the Vatican when I was younger. Unbelievably bored. So bored that I still remember and talk about the boredom. (I was twelve so, you know, obviously.)
On this visit though, I was the opposite of bored. I was completely in awe of the talent and patience needed to create such amazing pieces. And BONUS – there are ZERO lines in the late fall to get into the basilica, the museum, or the Sistine Chapel. We just walked right in. And we strolled right into the Sistine Chapel as well. TWICE.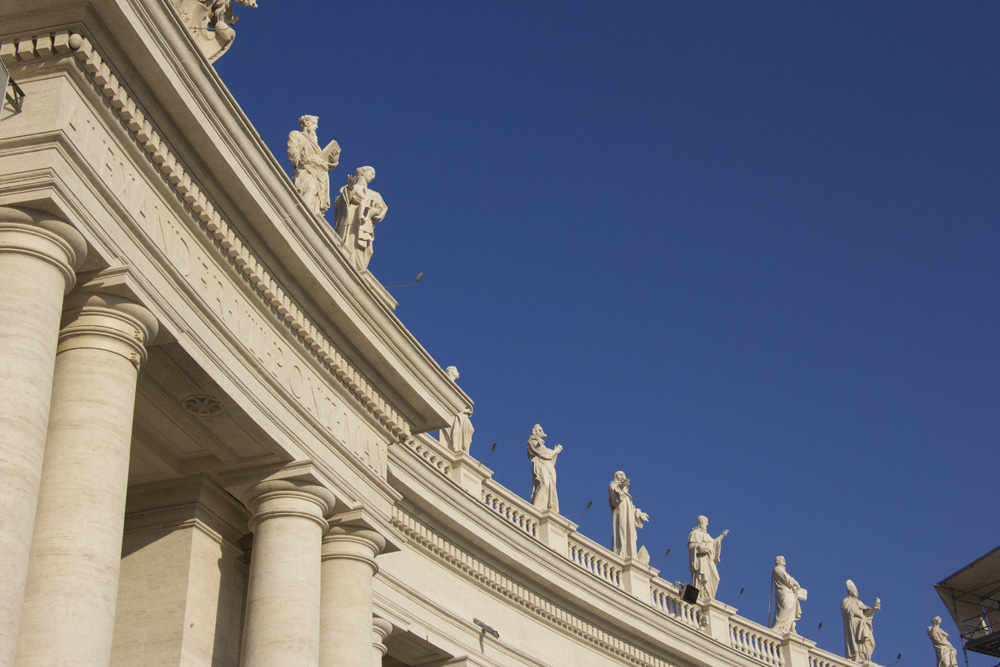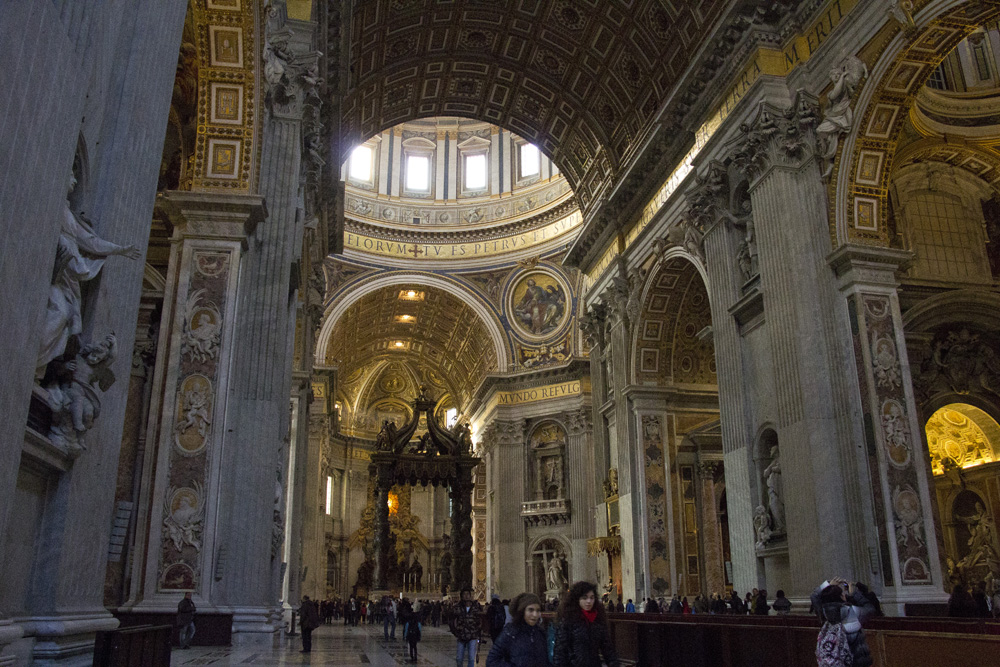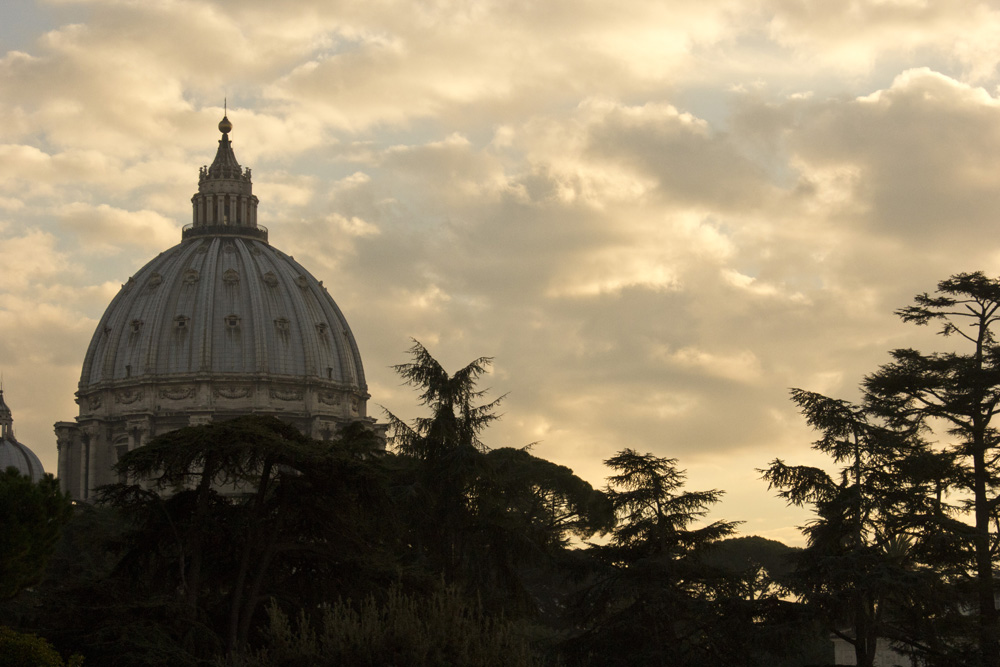 ---
The final three stops took place the next day, in the interest of keeping our days light and leaving time for wandering. I definitely recommend breaking up the sight seeing as you won't want to feel rushed or overwhelmed by the amount of things to explore

---
Stop 7: The Colosseum
The Colosseum is pretty intimidating. I'll admit it was hard for me to forget the brutality that took place within these walls. But at the same time, I couldn't stop marveling at the genius of the structure itself. Large parts of it are either gone or in ruin, but the skeleton can still inspire the imagination. Lines were wonderfully short here as well, so we got right in, walked around the lonely corridors, and scurried off to eat a fantastic meal at a hidden gem around the corner.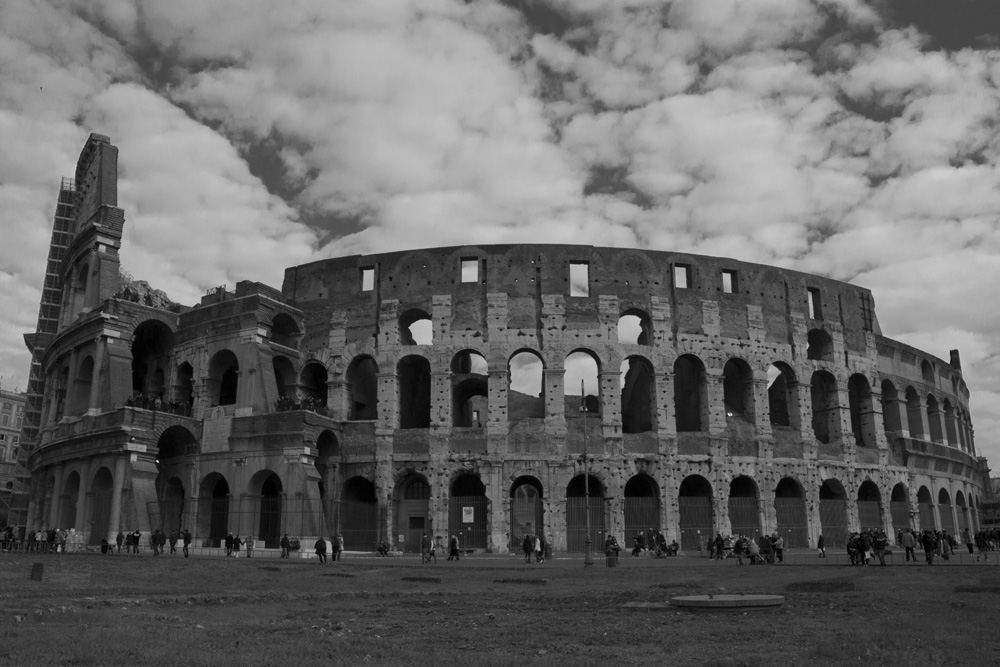 Stop 8: The Roman Forum
The idea that this landscape of ruins was once just as vibrant, just as grand, and just as crowded as the streets of Midtown Manhattan is mind boggling. Columns, archways, and facades are all that is left of this metropolis. (Can you imagine that its possible one day people will walk around our cities like this? Mind blown.)  And the fact that you can walk on the same ground that was once walked upon by Augustus and Julius Caesar is surreal.
I would recommend spending a good amount of time here to soak in the history. My imagination ran away with me as I envisioned markets and meetings and lectures all happening  around me in the past.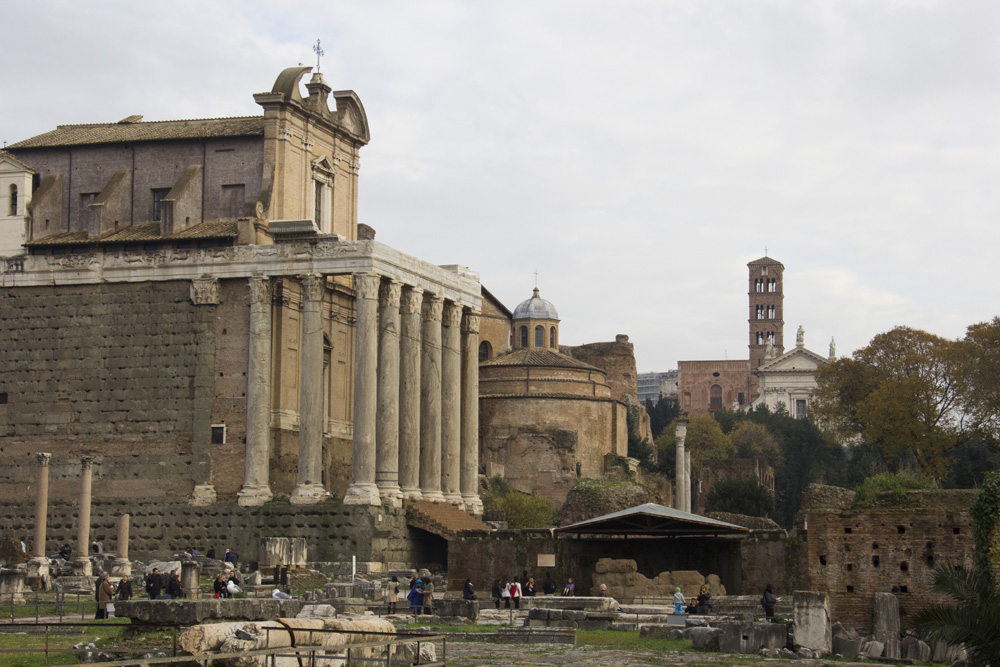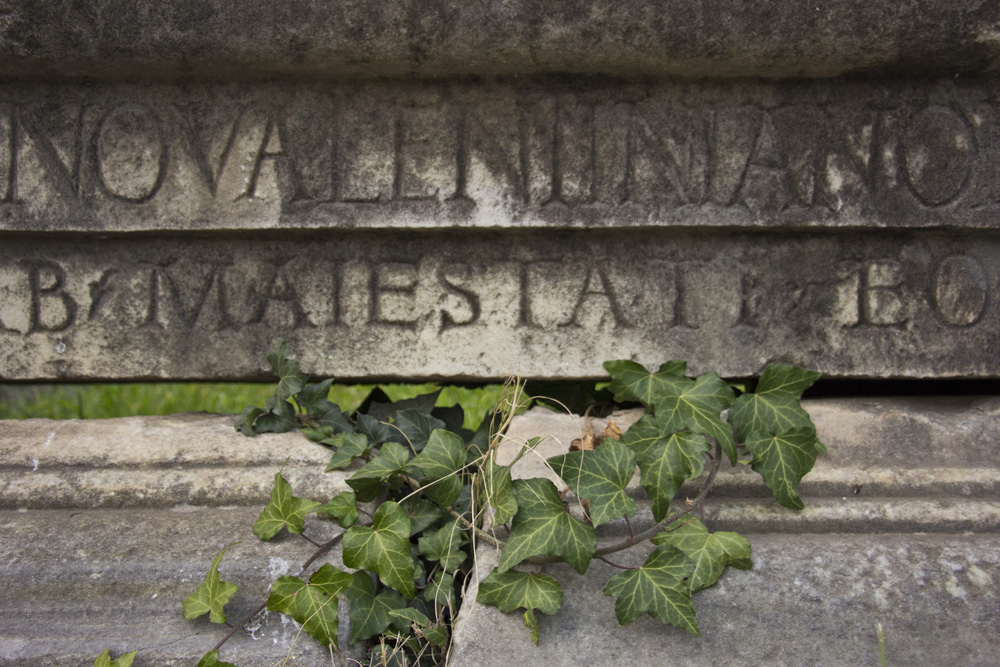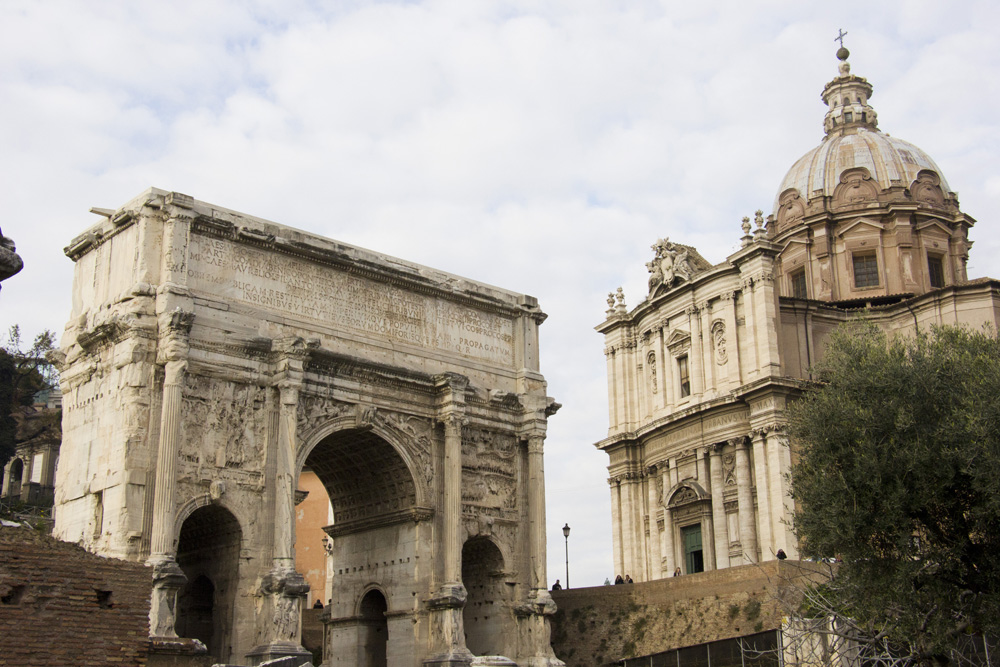 Final Stop: Back to Trastevere
Whether you are staying here or not, Trastevere deserves at least a few hours just for getting lost. With each and every new block or corner turned, another tableau of Roman charm. Vespas and bicycles parked along ivy covered walls. Enormous doorways looking sad and proud with age. And so many delicious places to eat.
This is the vision I had of charming old Rome. Trastevere lived up to my expectation and then some. (A difficult feat sometimes…)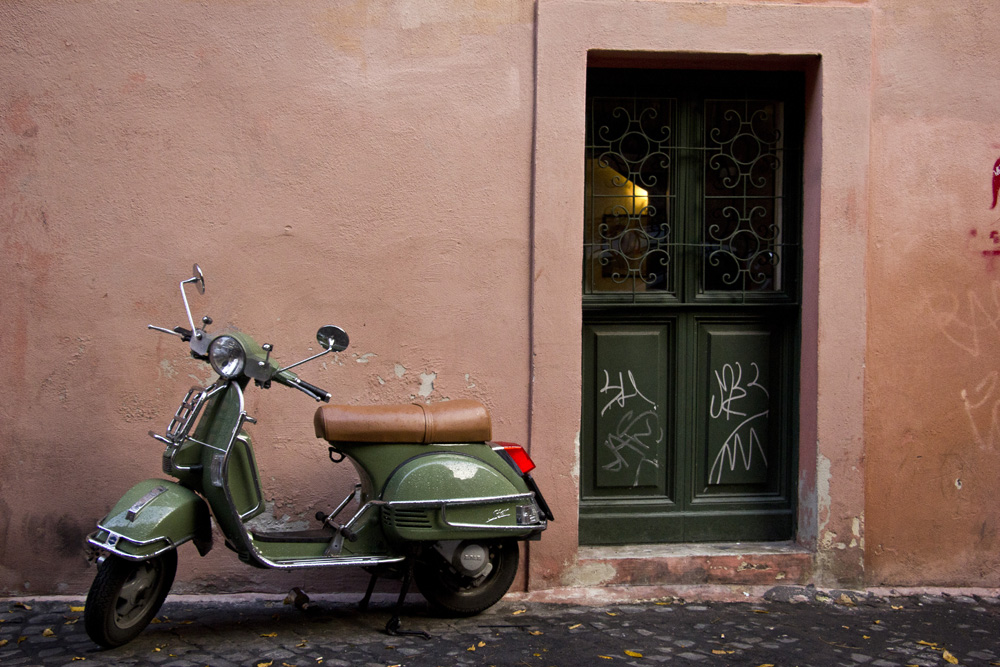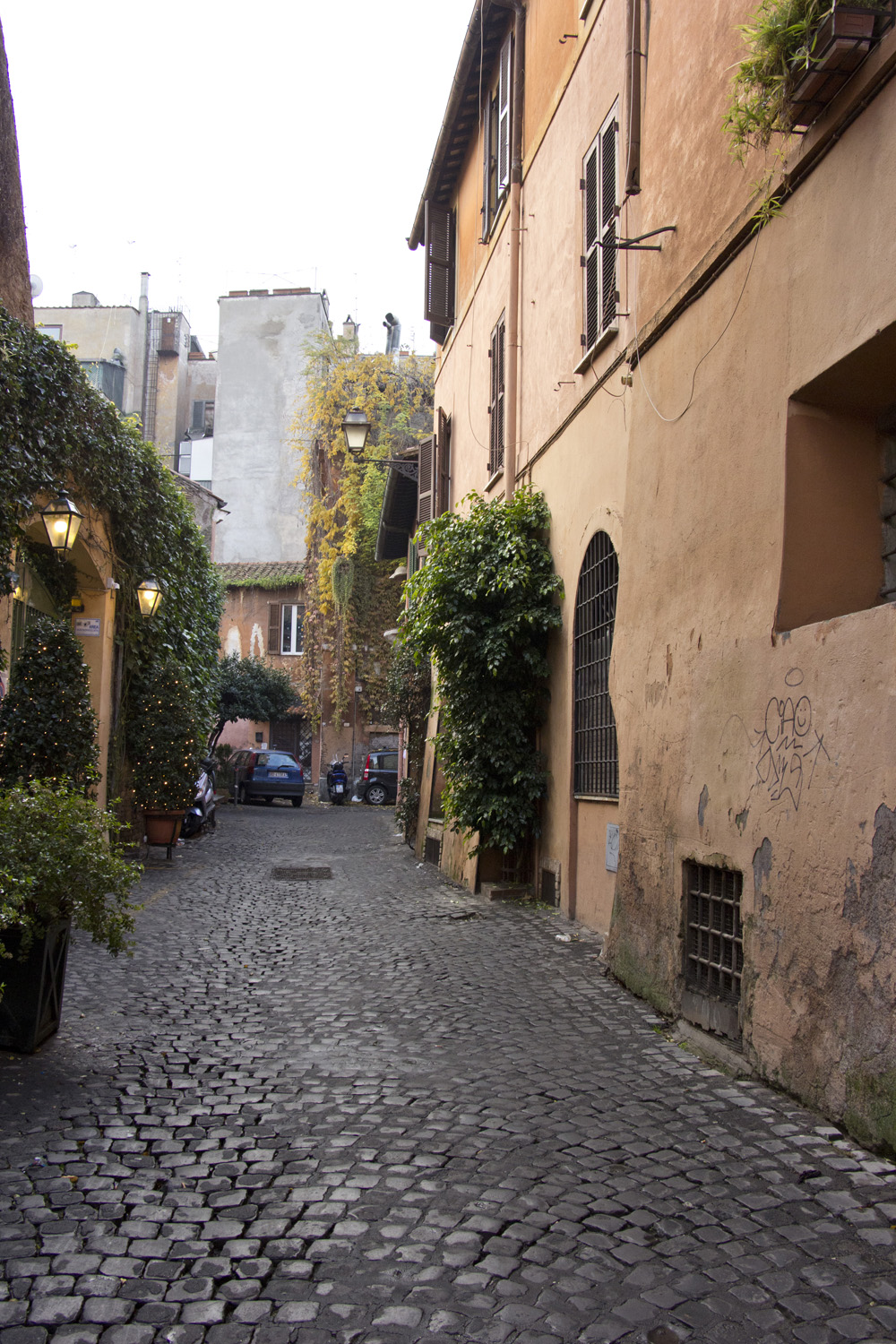 While seeing these places was romantic and awe-inspiring, my favorite part of this visit to Rome happened in between the sights. Getting lost amongst meandering side streets, spontaneous stops for coffee and a second lunch, shopping at the neighborhood market.
This walking tour gave us a pathway on which find the details of the city that made it ours.
---
What were your favorite places in Rome? And what did I miss out on that I should visit on my next trip?
---