20 hours in a city like Montreal is nothing. It's barely enough time for three meals in one of North America's best food cities. But for this traveler on a whirlwind weekend trip up to Quebec's Laurentian mountains, it would have to be enough.
So how to best take advantage of a short stay in a big city? Here's what we did.
(Note: This is a food focused trip. That's right, food. Not other things.)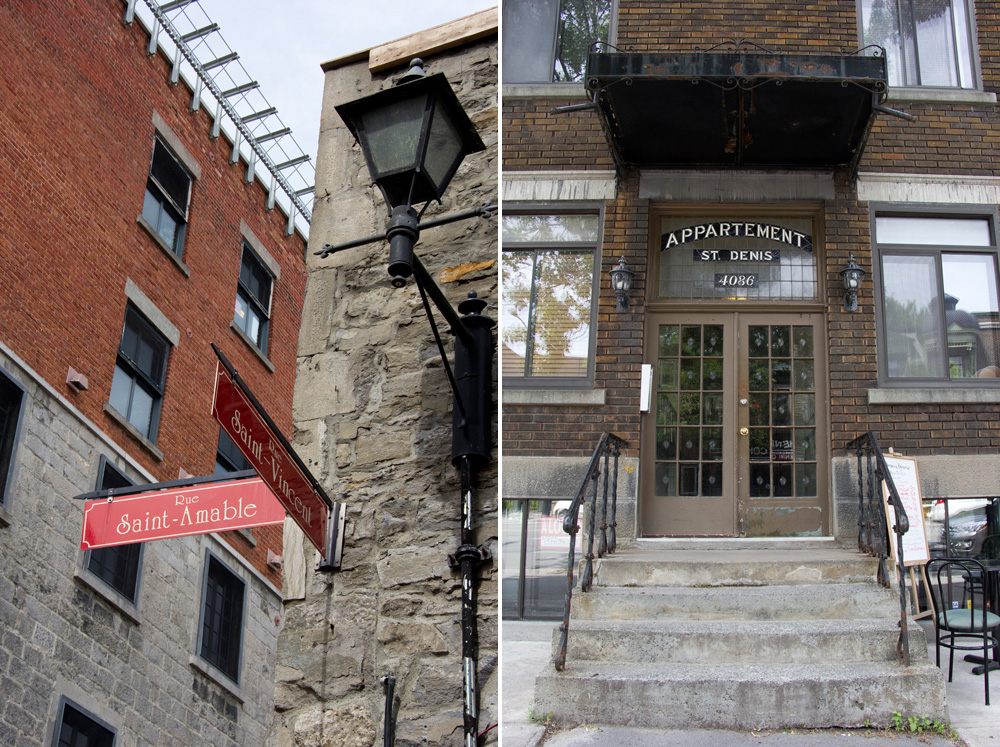 Friday, 7pm.
Our plane touched down just as the summer sun started to set. We cabbed it over to Le Plateau Mont-Royal neighborhood of Montreal, dropped our bags at our well-located and charming guesthouse Bed and Breakfast Chez Nous, and headed straight for our 8:30pm reservation at Au Pied de Cochon – a well known restaurant revered for its rich foie gras dishes.
Now, I'm more of a carb and veggie lover than a meat lover, so it shouldn't surprise you that I've never tasted foie gras before. That's both for taste and for moral reasons. But when you come to a famous kitchen that is known for doing foie gras right, it's probably the right time to give it a try.
I ordered the foie gras poutine. It was rich and gut-busting and I can admit that it was delicious. I did not like the thick slabs of foie gras, but the sauce was so flavorful atop the freshly fried potatoes and curds. Don't think I'll ever eat foie again though…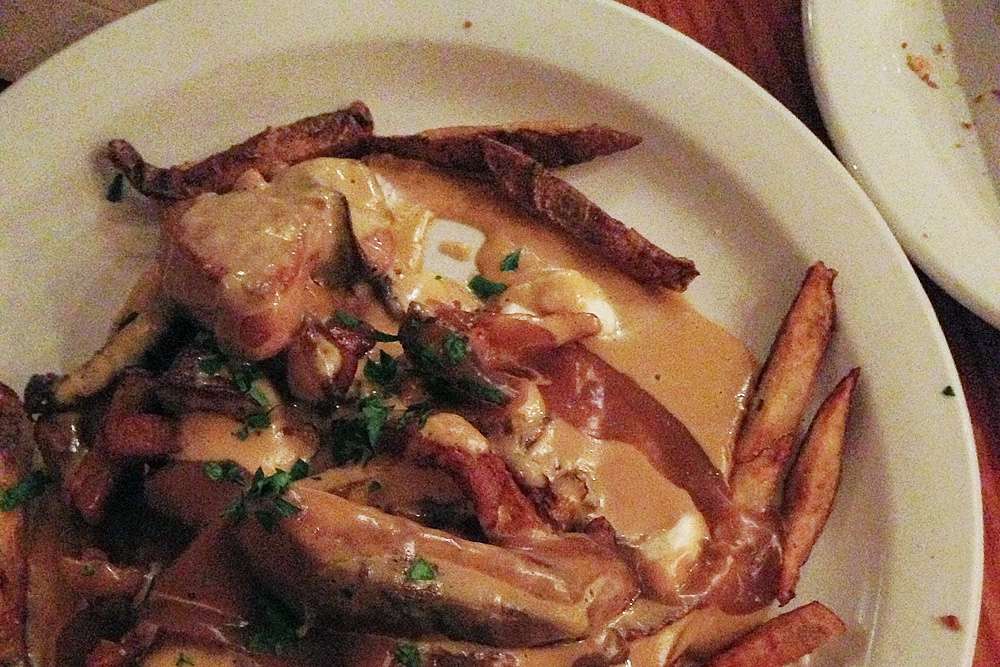 My take away from our meal at Au Pied de Cochon was not the poutine, or my "salad" that I barely touched as it was actually made of offal and not of lettuce, or my husband's dish of lamb. It was the baguette (shocker). The bread here was one of the best I've tasted in all my travels. That is HUGE.
I believe I ate more bread at this dinner than I ate poutine. The chewy center had a sour yet salty flavor that paired with the fresh sweet butter with perfection. Even the heel was fantastic. I think I asked for 3 helpings of bread before I waddled out the door.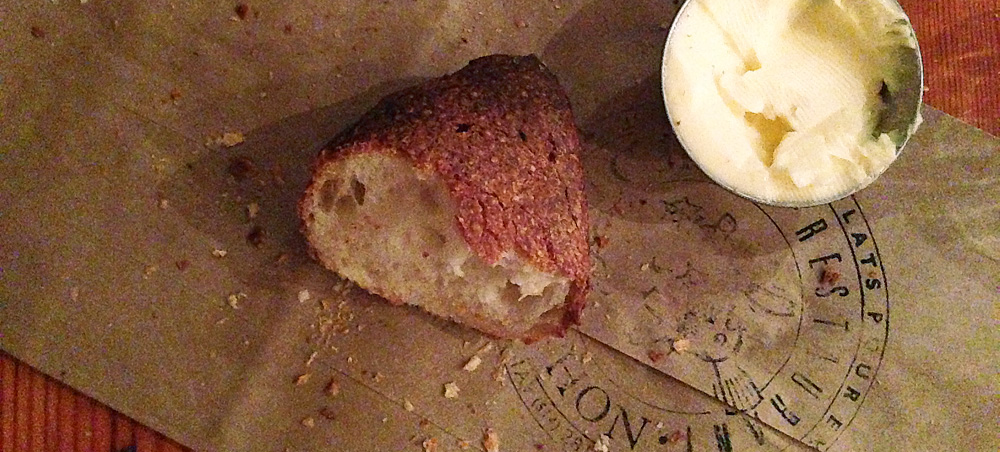 Friday, 11:30pm.
We walked. And walked. There was no way I was going to drink more wine or go to sleep with a belly so full of baguettes. So we walked up Rue Saint-Denis and down Rue Saint-Laurent checking out the bar and cafe scene. Even though it was summer, gaggles of university students spilled out onto the streets from clubs and bars.
When we finally made it back to the bed and breakfast, we fell fast asleep. I am sure I dreamt of toast.
Note: Walking on these streets, night or day, is a must when visiting this city. The quaint collection of shops and cafes, etc. are what make this neighborhood so unique.
Saturday, 8am.
Before heading out to explore other parts of the city, we enjoyed a light breakfast of chocolate croissants, fruit, and coffee with our host. She has been welcoming travelers into her home for years and was a delight to get to know her, if only briefly.
But Montreal was calling our names.
My sister in law and brother in law joined us on a walk on the quiet streets and along the water in Old Montreal. It was early for a weekend morning, so shop and restaurant owners were still setting up for the day. The sky was clouded over but the calmness was inviting.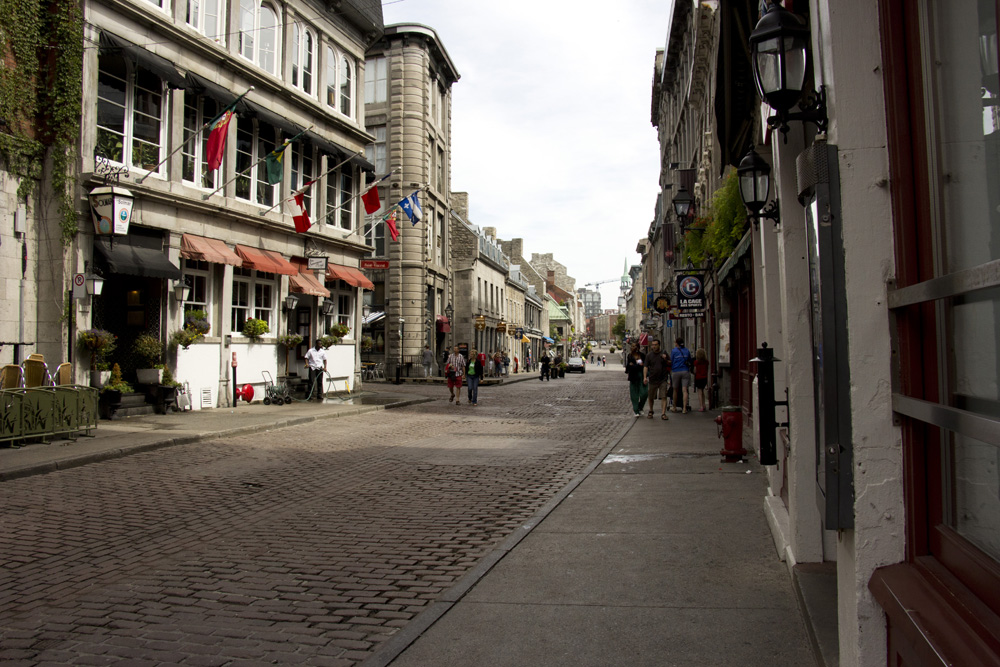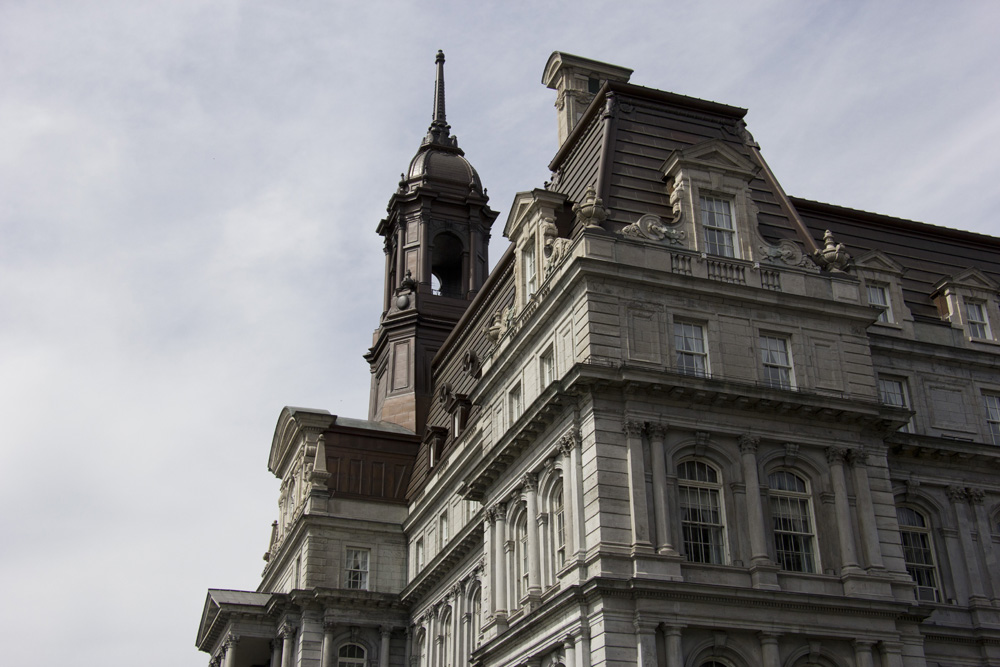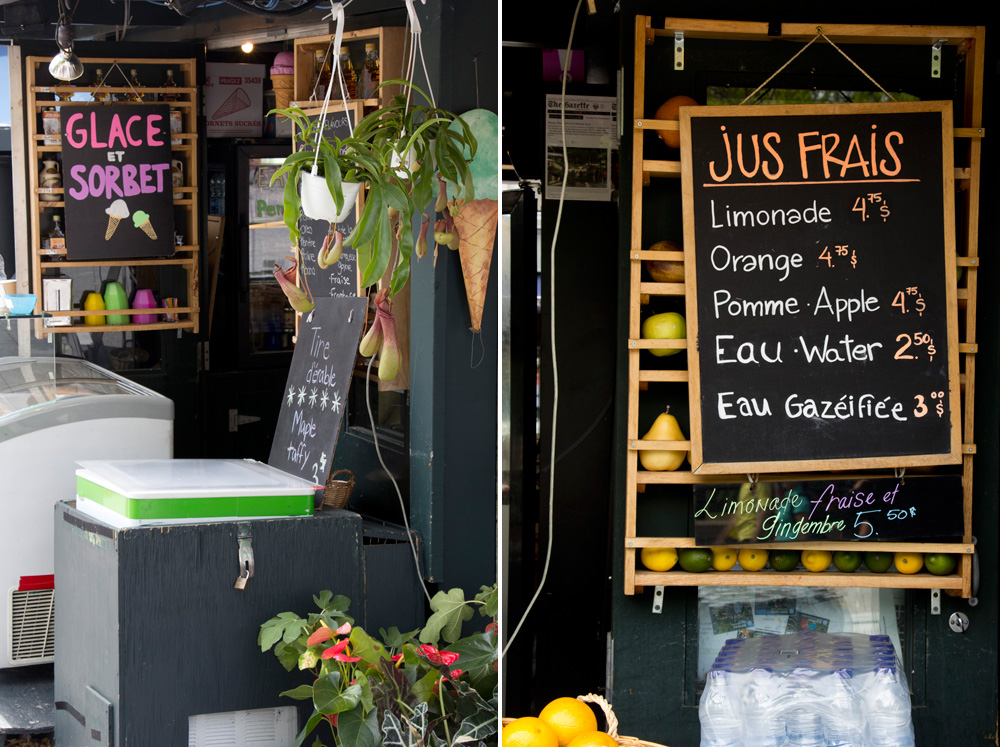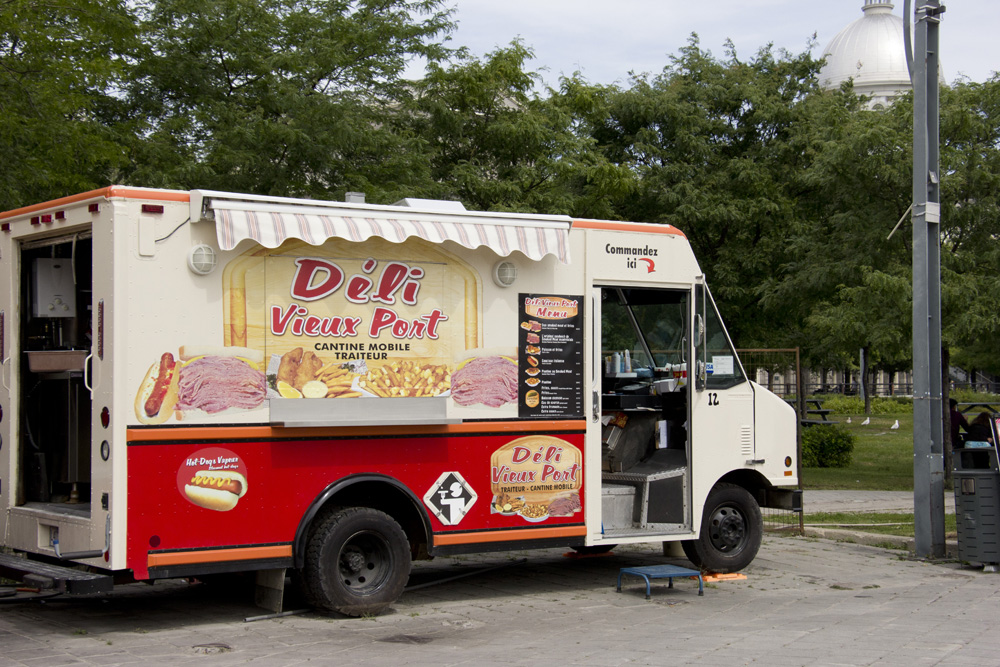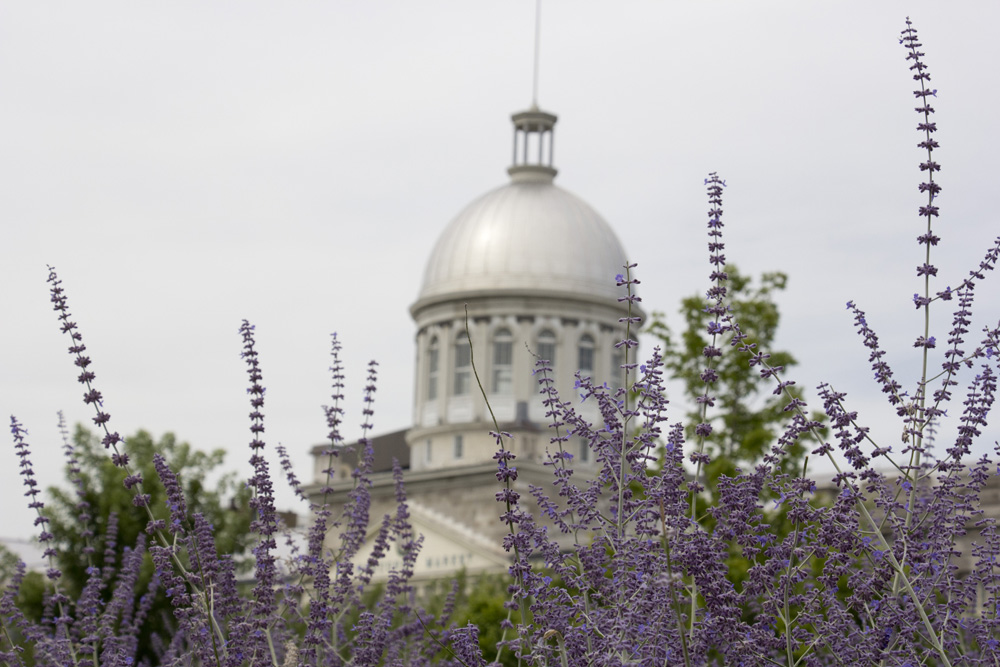 Saturday, 11am.
The obvious next stop was the market. Marché Jean Talon, to be exact.
In addition to being on the hunt for bread (because I am always on the hunt for good bread), we were on the hunt for coffee and for fresh fruits to eat on our road trip to the mountains.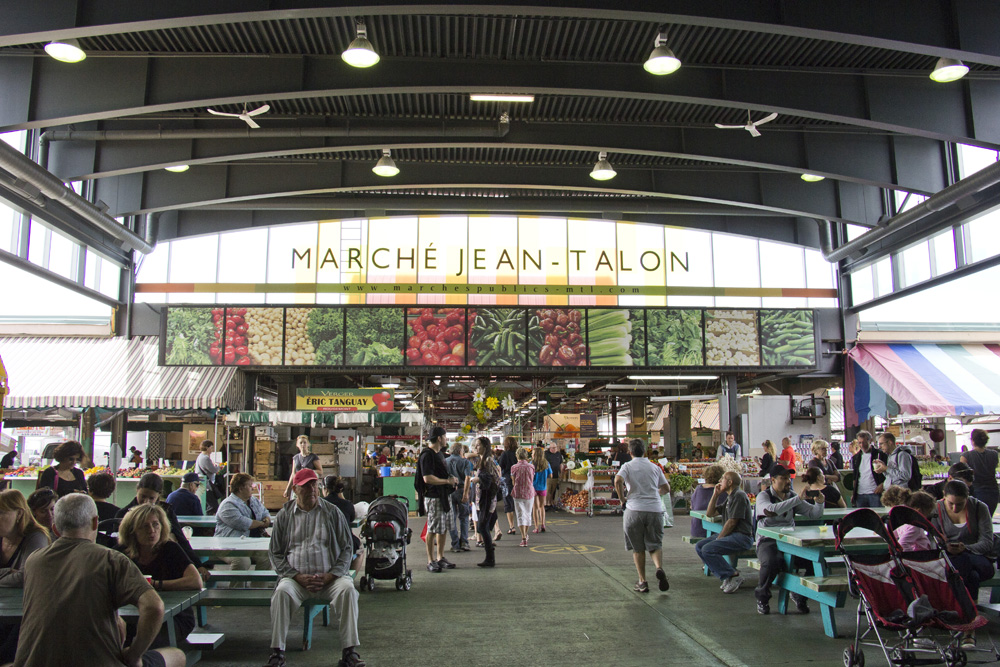 It was late-July, so the market was packed full of brightly colored fruits and vegetables, locally made cheeses and cured meats, coffee and confections. This exact kind of place is my travel kryponite. I dragged everyone around with me to sample grapes and to select nectarines, peaches, and figs. We stopped to try oysters and explore the cheese counters.
And while the baguettes here weren't life changing, one lucky one did find a spot in my market bag.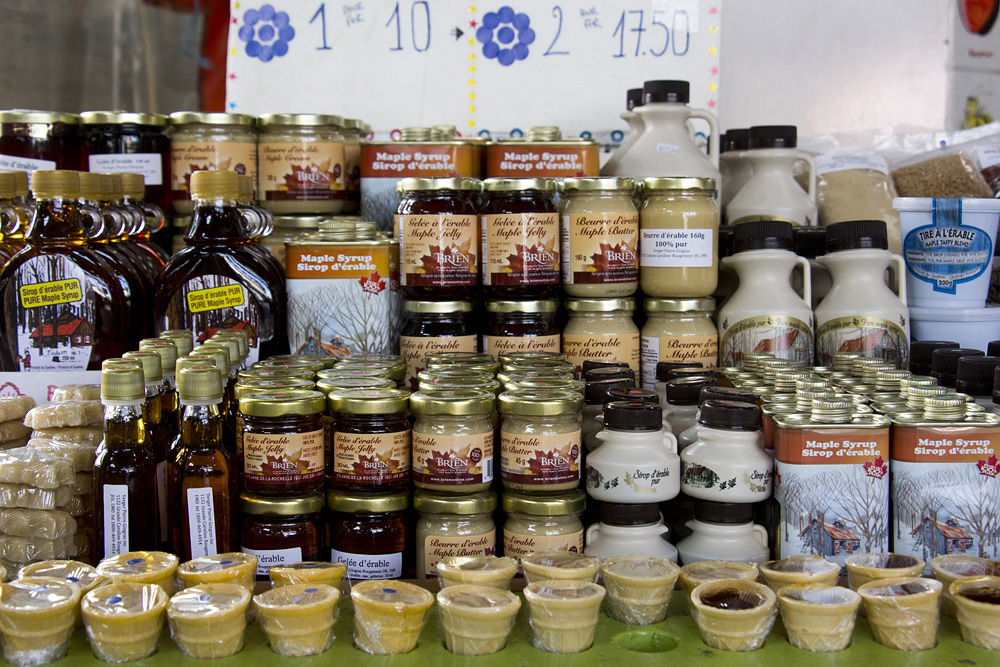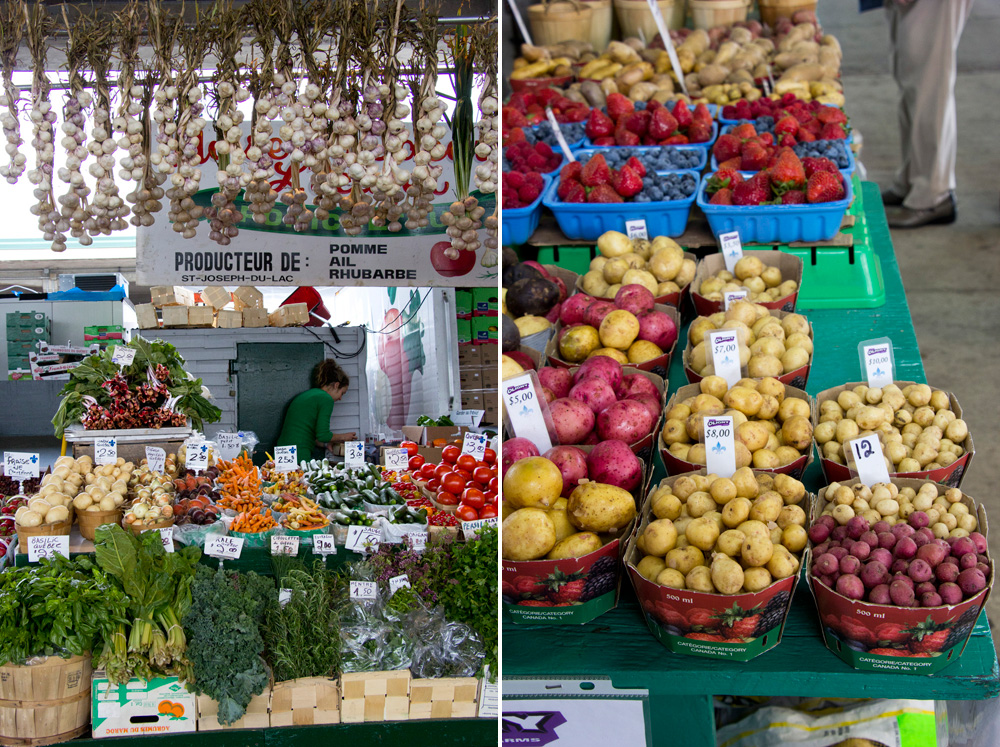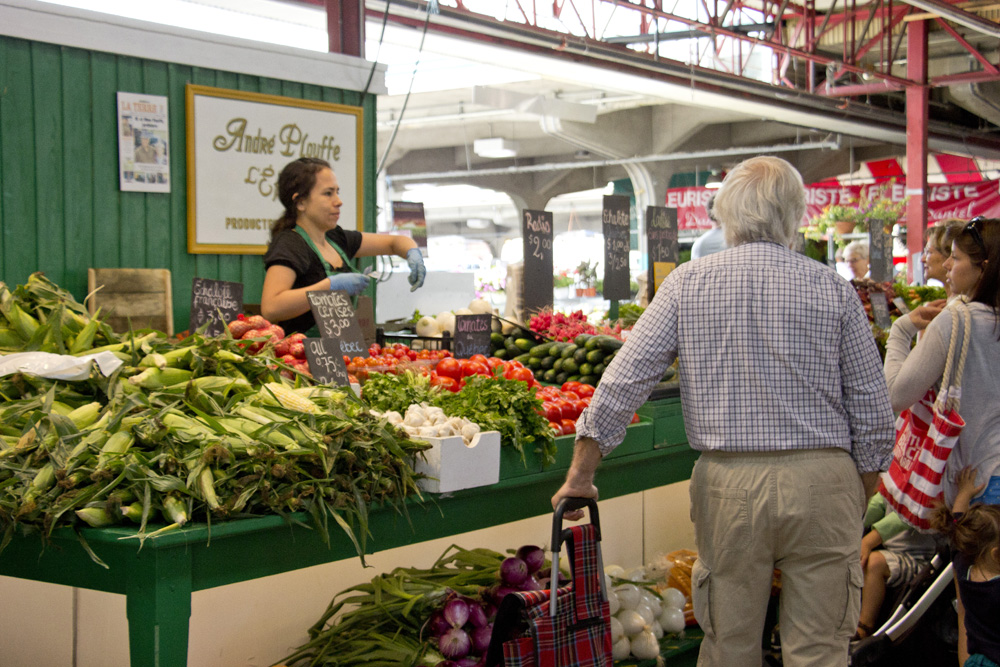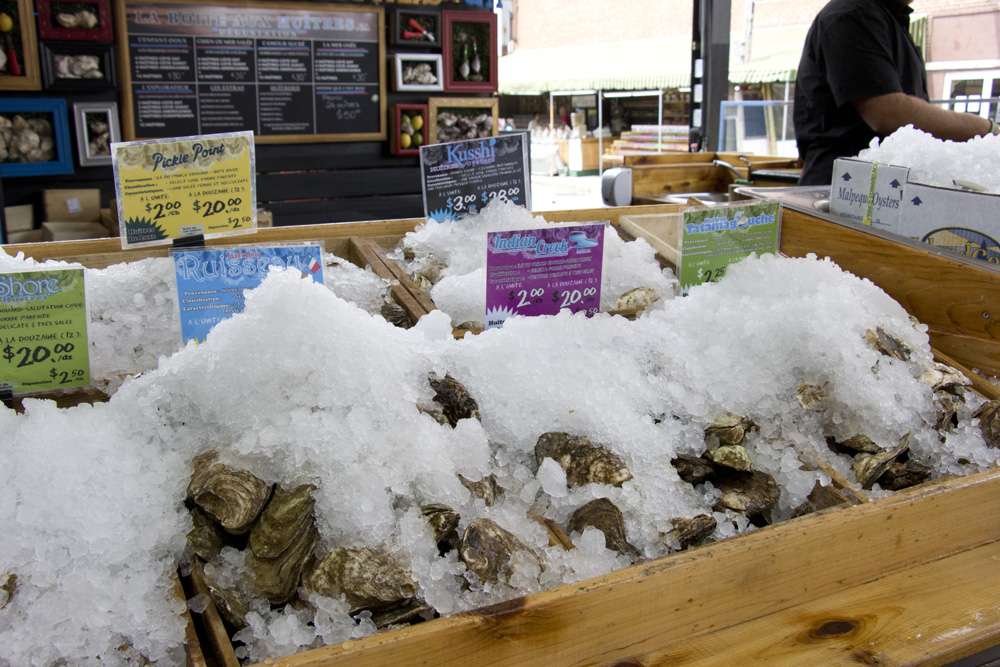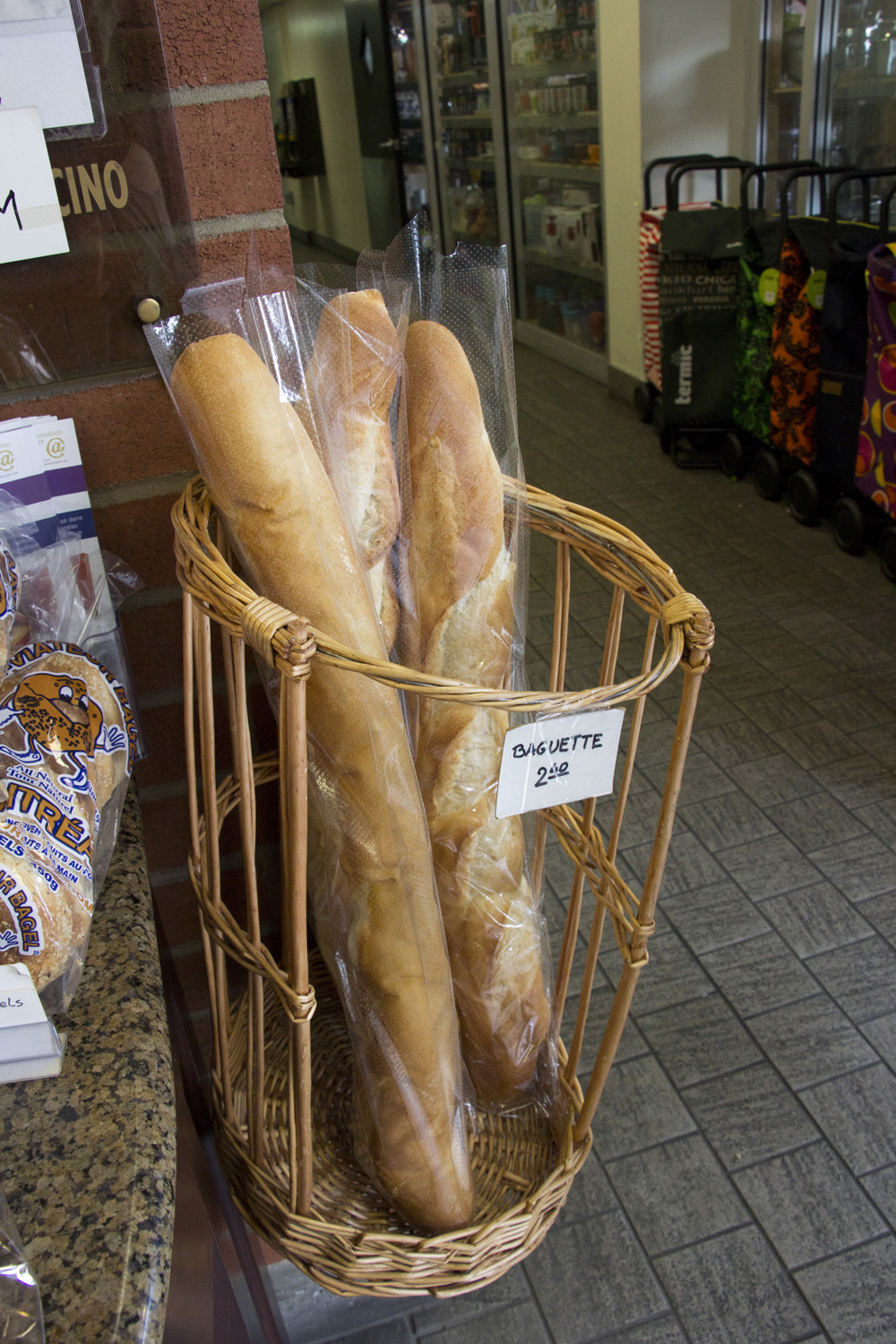 Saturday 1pm.
Lunchtime. It only took 14 hours for me to actually feel hungry after foie-gras-and-baguette-fest. Instead of going to Schwartz's to indulge in Montreal's famous smoked meat or diving into a Montreal bagel, we headed to a classic French bistro along Rue Saint-Denis: L'Express. The perfect choice for leisurely mid-day meal.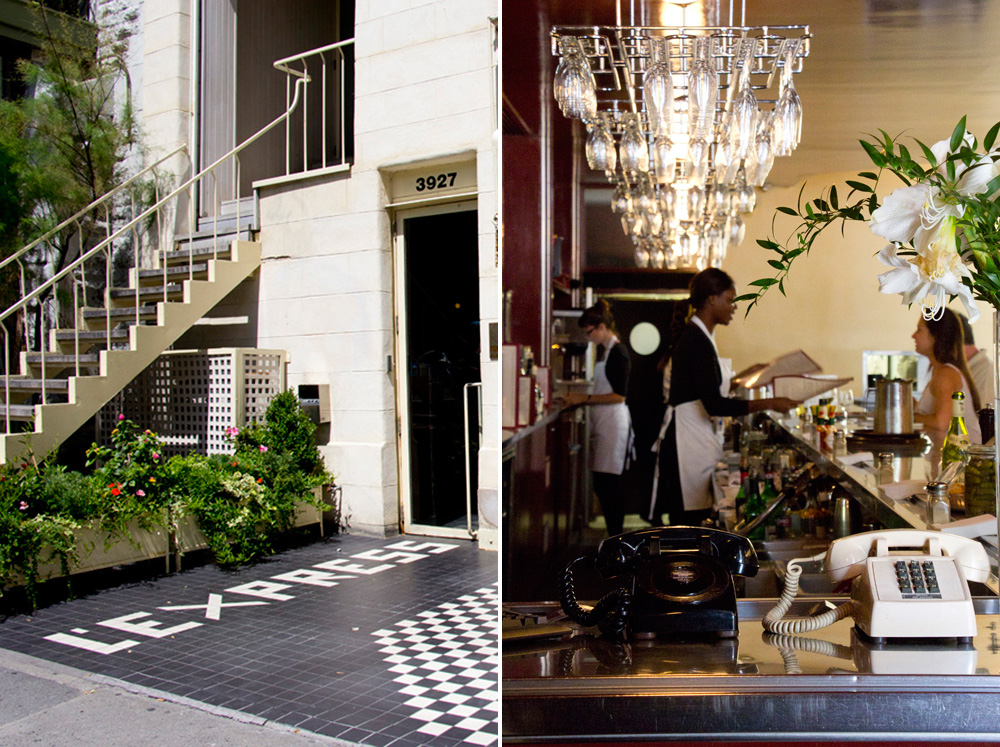 Our lunch started out with a few glasses of wine, pickles, and of course some baguettes. Though unable to top the awesomeness of the baguette from the night before, L'Express won the 1st Annual TravelShus Baguette Hunt: Montreal silver medal.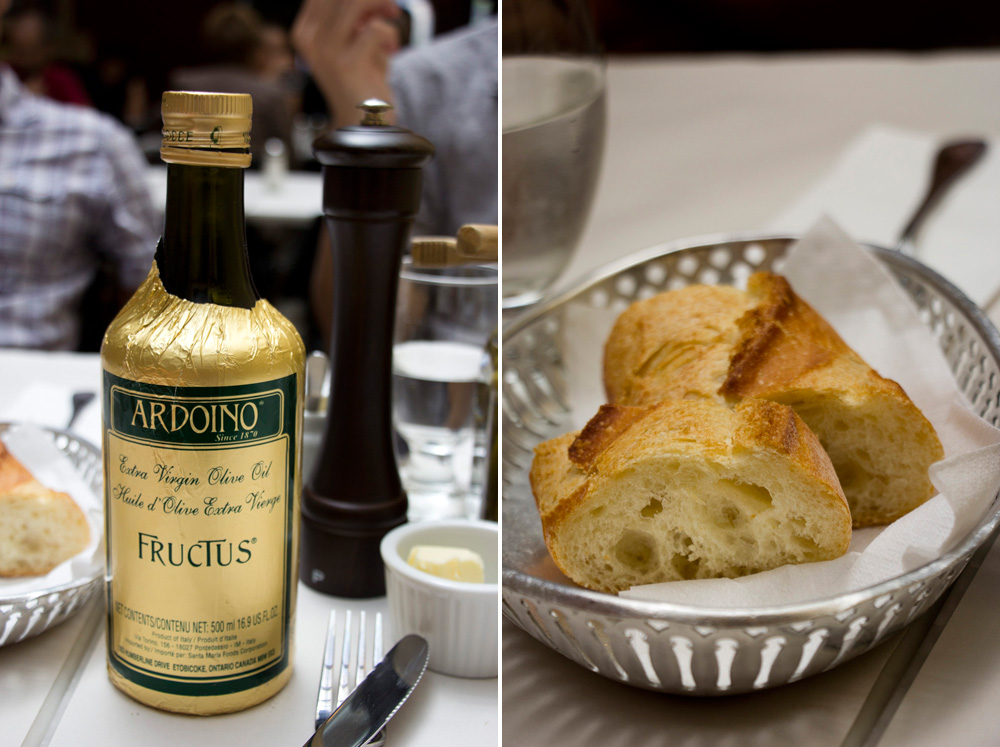 The rest of the meal was rich and French: Sorrel Soup, duck confit, hanger steak frites, goat cheese salad, croque monsieur….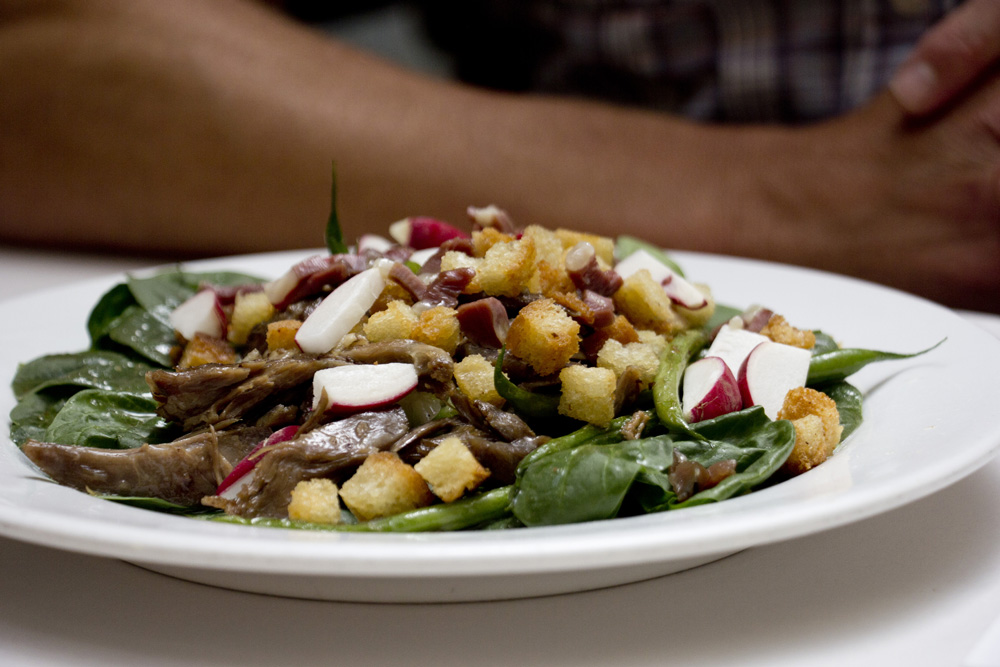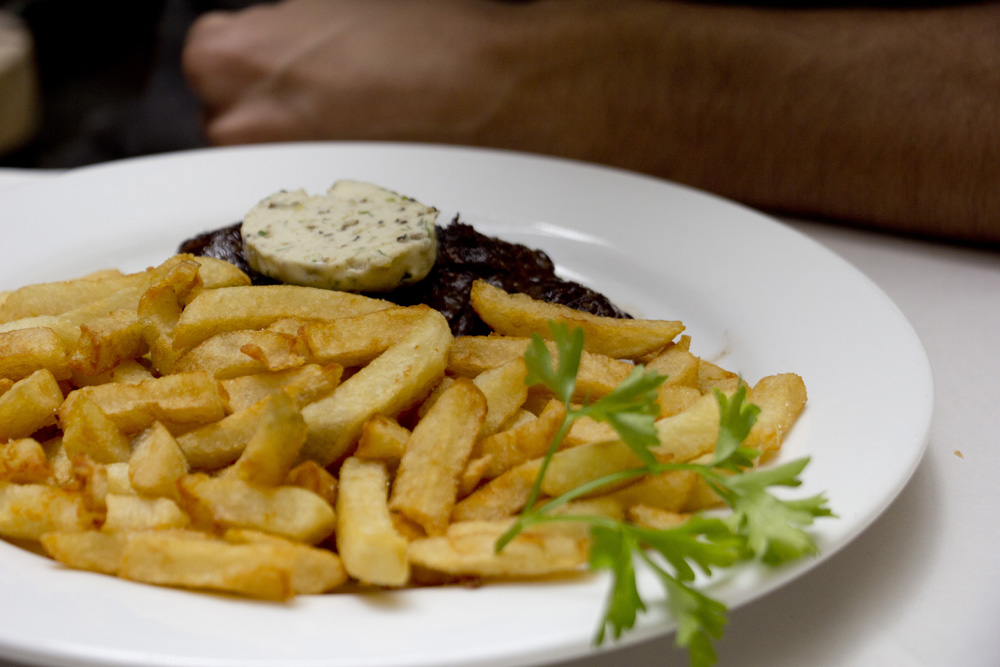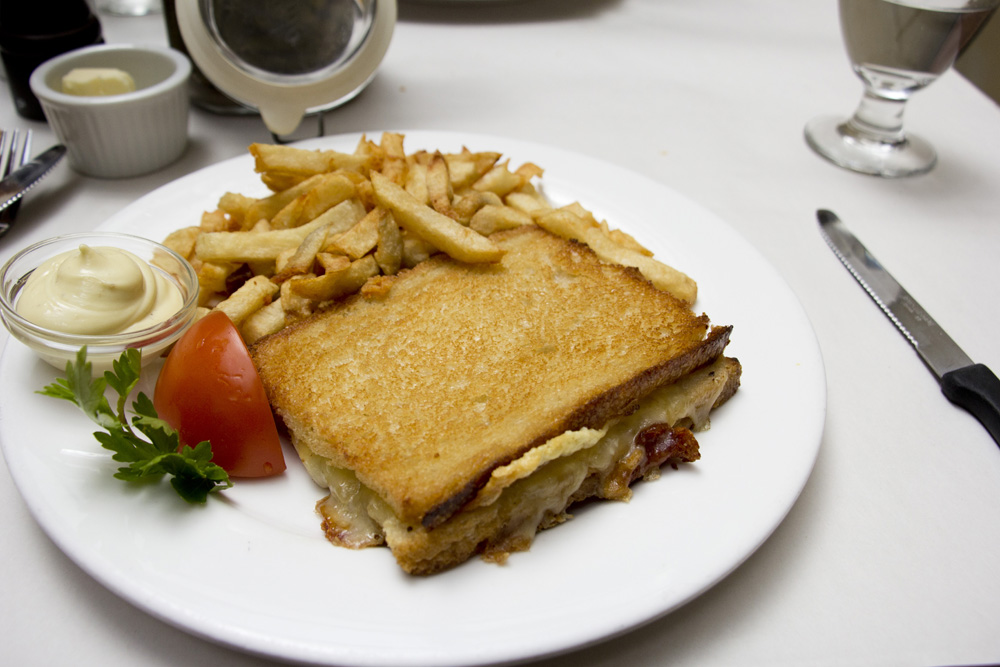 Our leisurely bistro lunch took us to 3pm, our cut off to get on the road to head north into the Laurentian mountains. Though our time in Montreal had come to an end, my belly full of baguettes felt satisfied with a short 20 hour tour de city/baguettes.
Though so much was left unexplored, I know I'll be back.
What would you do with only a few short hours in Montreal?