Ometepe was hot. Really hot. Oppressively hot.
I realize it is located in tropical Central America, and I also realize I that chose to go to Ometepe in May – the hottest month of the year. But since this volcanic island sits in the middle of Lake Nicaragua, I imagined it would have cooler climates than the mainland. Mountains and fresh air. Green tropical trees and lapping lake waves. Ocean-like breezes.
Well, it was like that. Except 98 degrees Fahrenheit with 80% humidity. I guess I didn't need to pack my hoodie and long pants after all.
With a non-air conditioned farm stay planned and plenty of bike riding on the agenda, we made sure to immediately visit the only thing we could think of that would cool us down on a jungle-hot day: the island's natural springs, Ojo de Agua. The eye of the Water.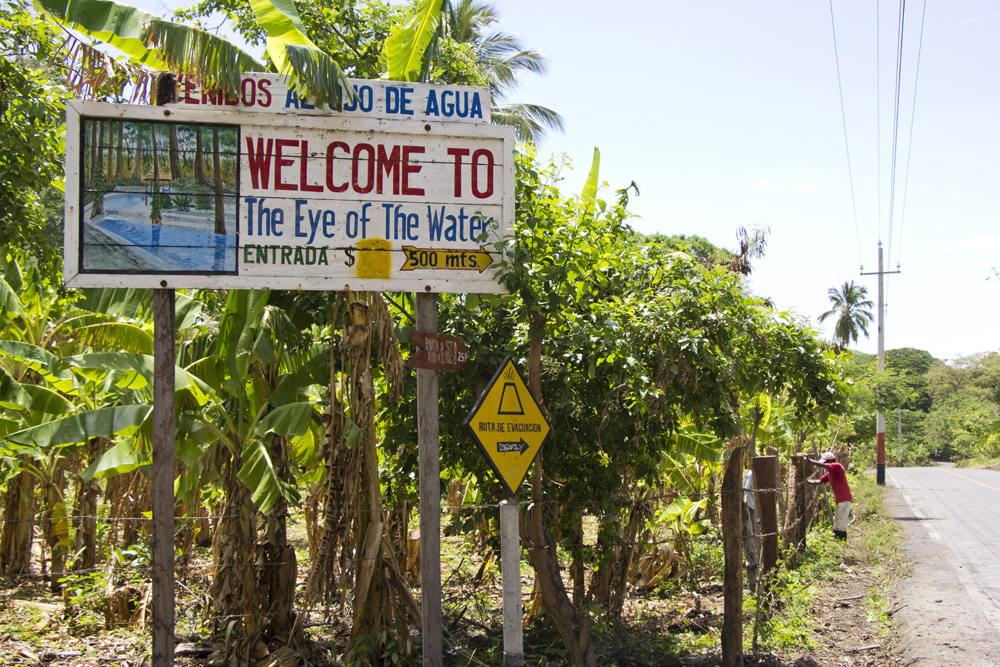 This really is Ometepe's secret weapon. Hidden behind banana plantations off the main road, Ojo de Agua looks and feels like a sanctuary. It's two aqua tinted pools are fed with cold water from an underground well and stay cool under the shade of tropical Nicaraguan trees. The water is constantly moving so it is clear and clean, save a stray leaf here and there.
We made our way to Ojo de Agua on bicycles rented from a small shop in our home-base of Santa Cruz. The road took us along the northern coast of the island's isthmus, passing plantations, guesthouses, rice fields, and beaches. Though dense trees above us sometimes afforded us shade, the heat from the newly-paved road came up from beneath like it does in a freshly laid parking lot. By the time we arrived at our turn off several kilometers later, my face was red as a summer tomato and my skin was sticky with sweat. We were giddy with excitement at the thought of cool water and a fresh coconut.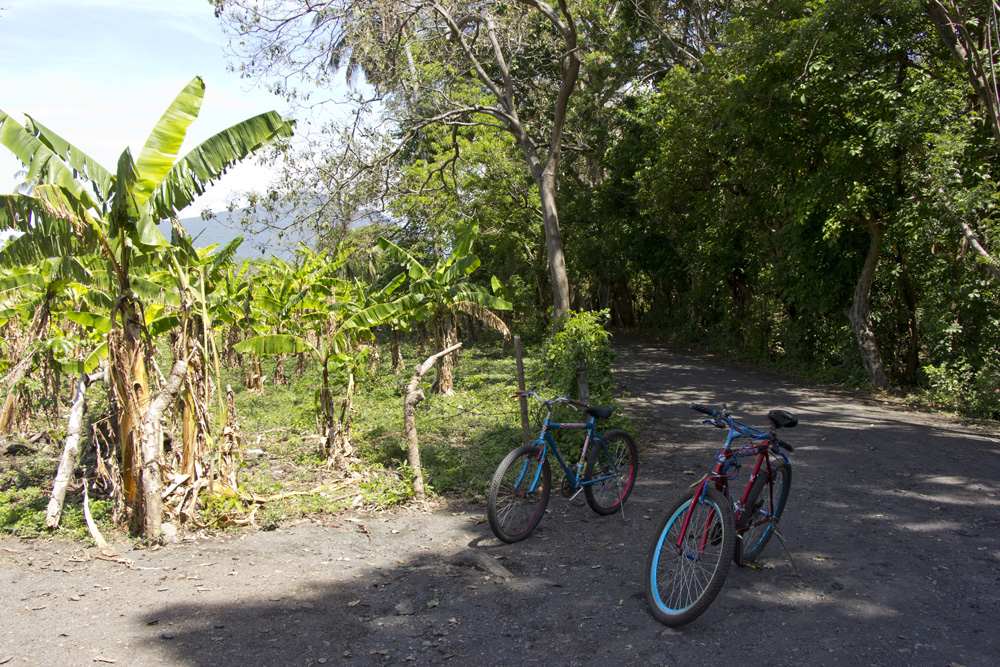 As we rode the final few meters down the the dirt path to the entrance, we came upon a clearing with this gorgeous view of Concepcion. It was clear this place was going to be special.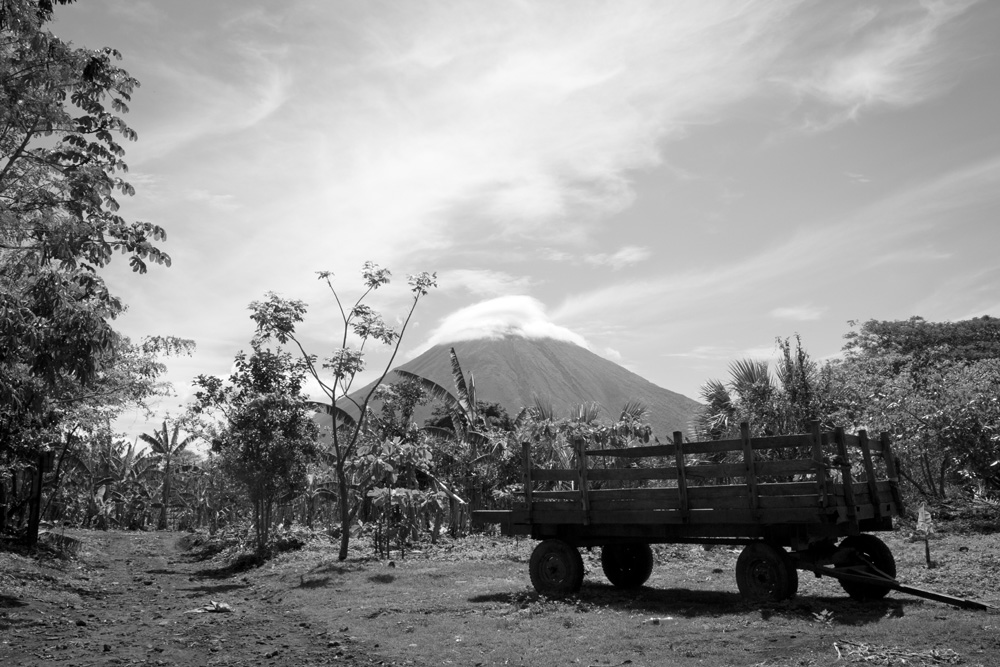 We parked our bikes and payed our fees and stumbled down a few steps to see this…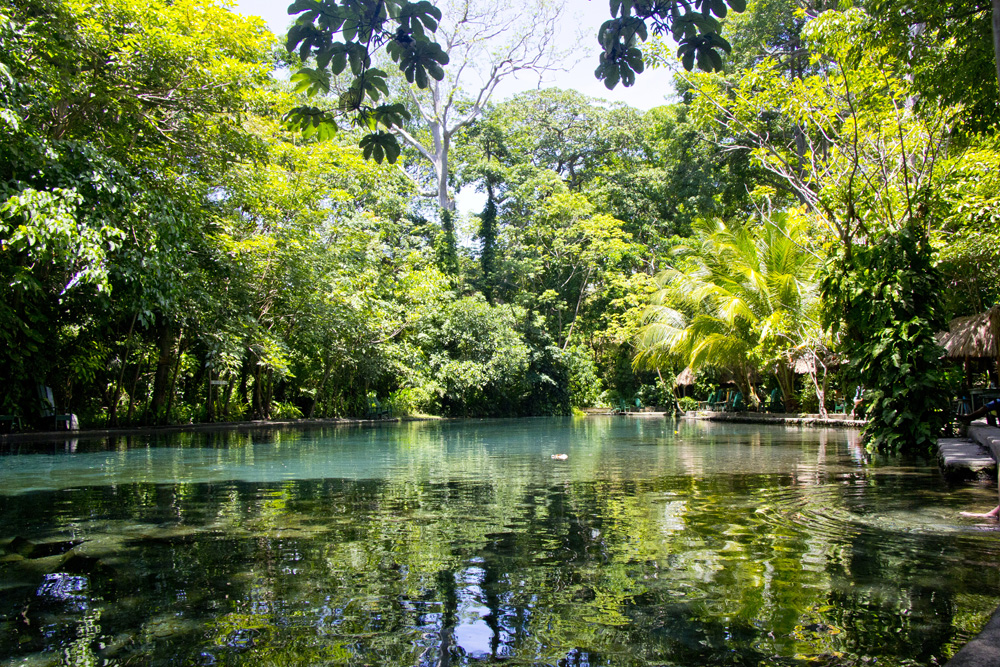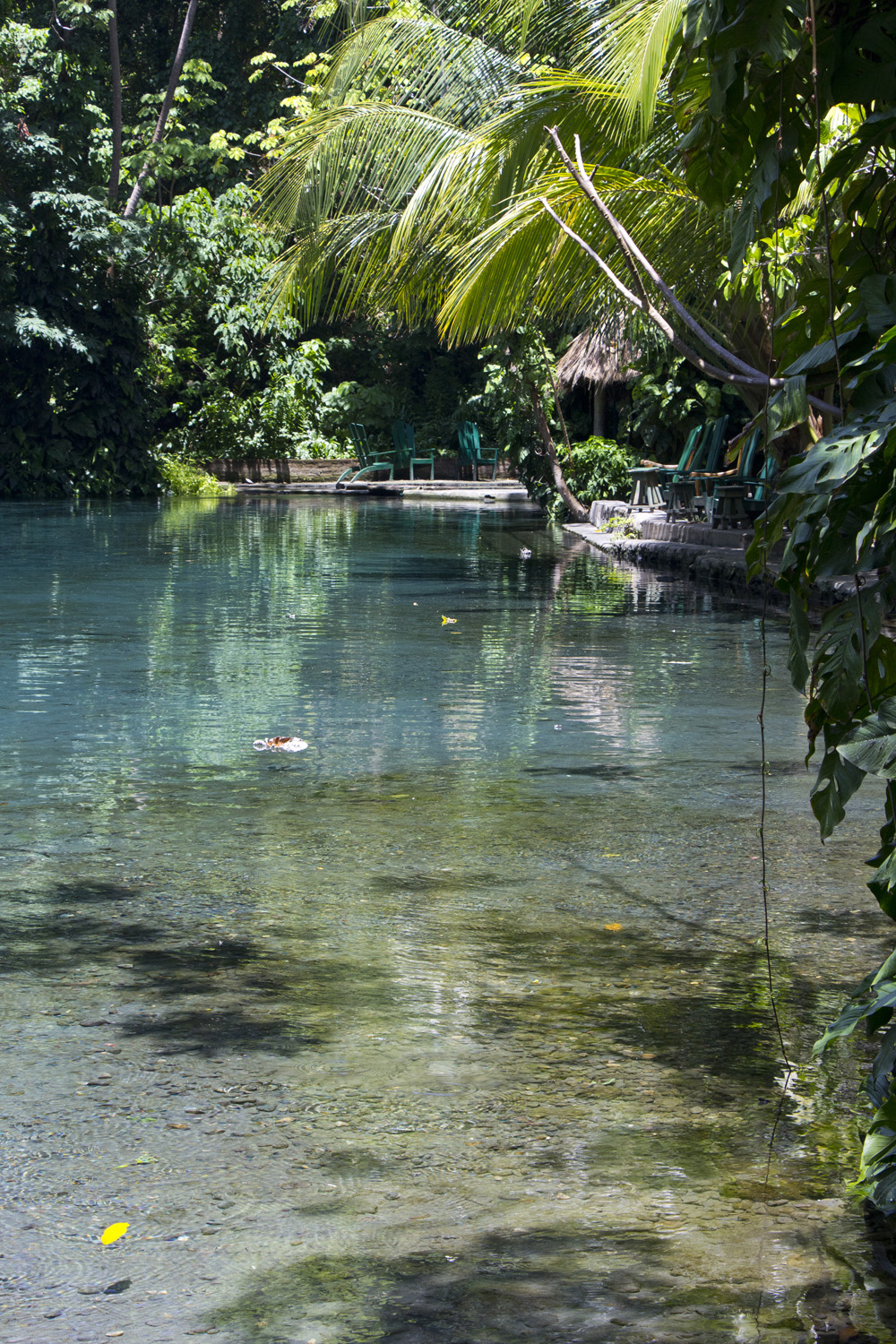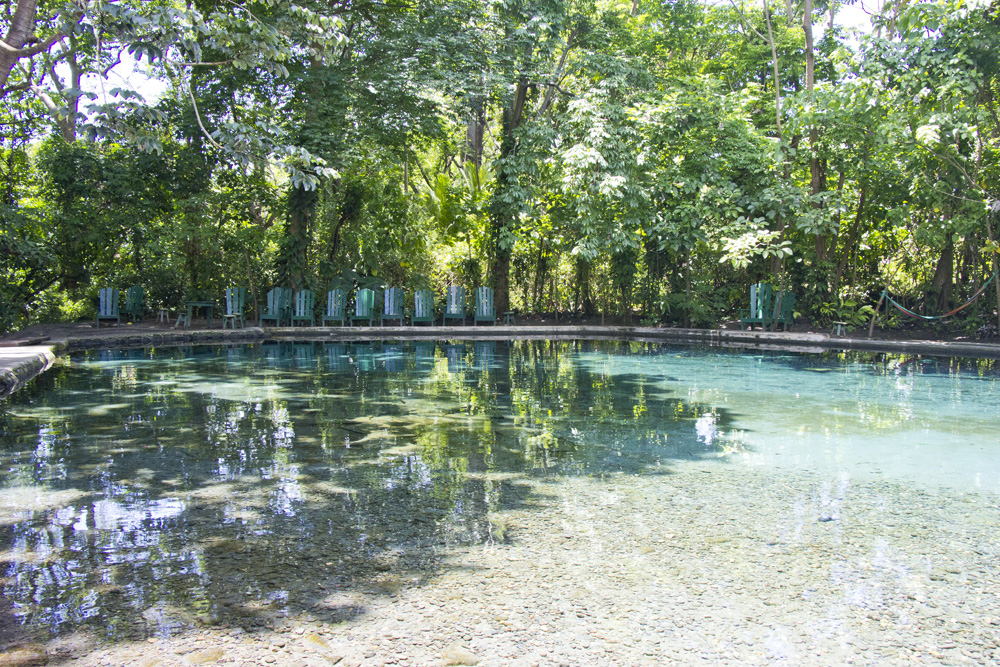 Entrance to the pools at Ojo de Agua is around 40 Cordoba (around $2) for the whole day, though food and drinks are extra. In addition to plenty of chairs and hammocks, there are restrooms and vendors selling local goods. Our breakfast of fried eggs, gallo pinto, and plantains, along with the cool water, was a perfect recovery from our bike ride.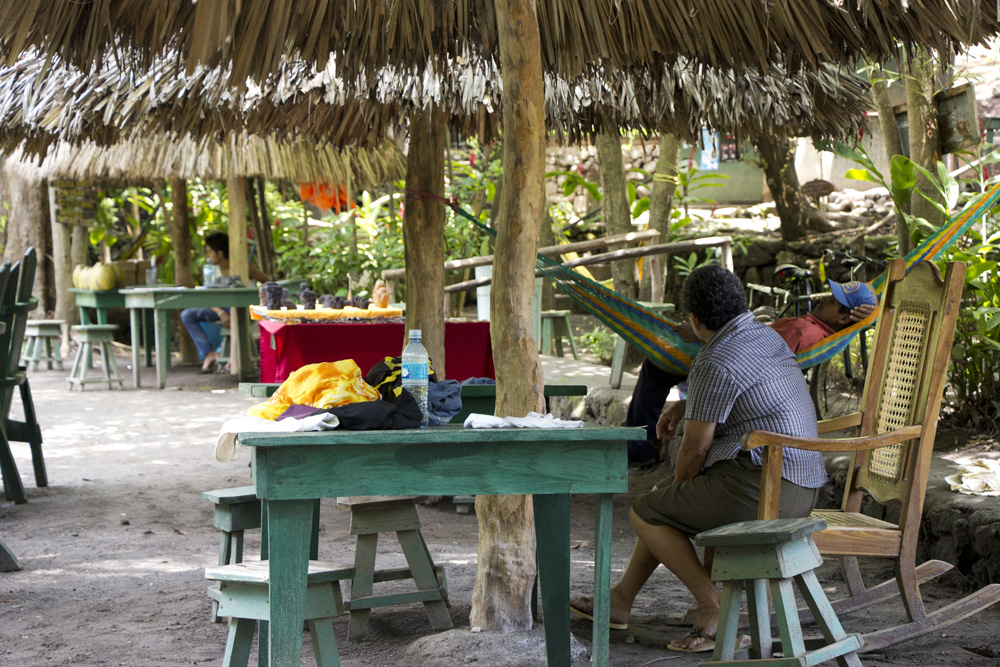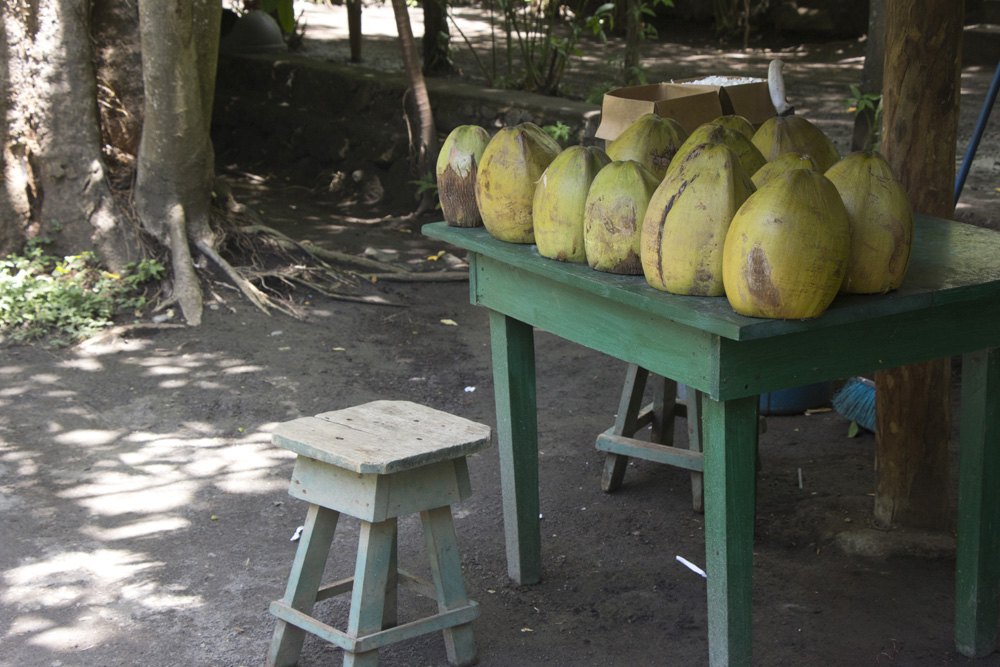 The grounds are natural and sparsely decorated with palapas and chairs and plenty of open space. We visited on a quiet day for tourists, but were kept company by an array of lizards and iguanas.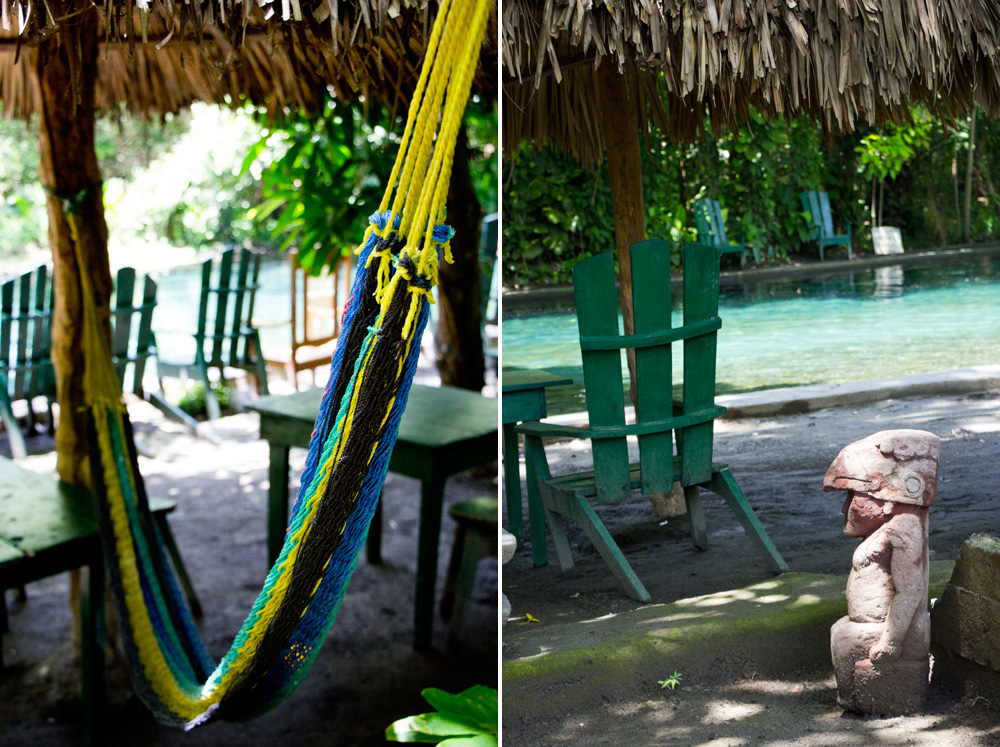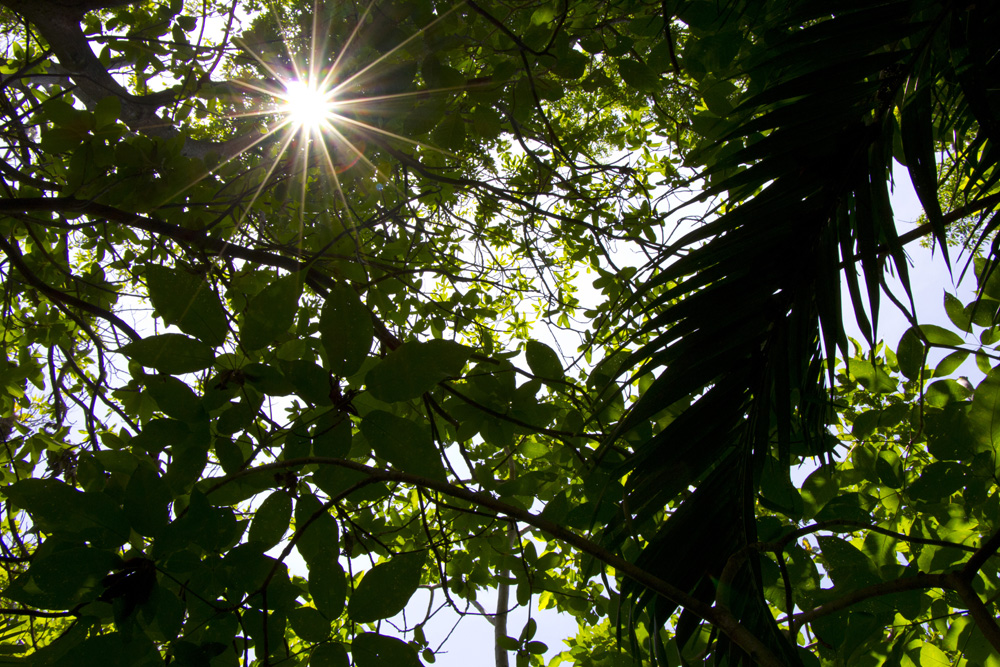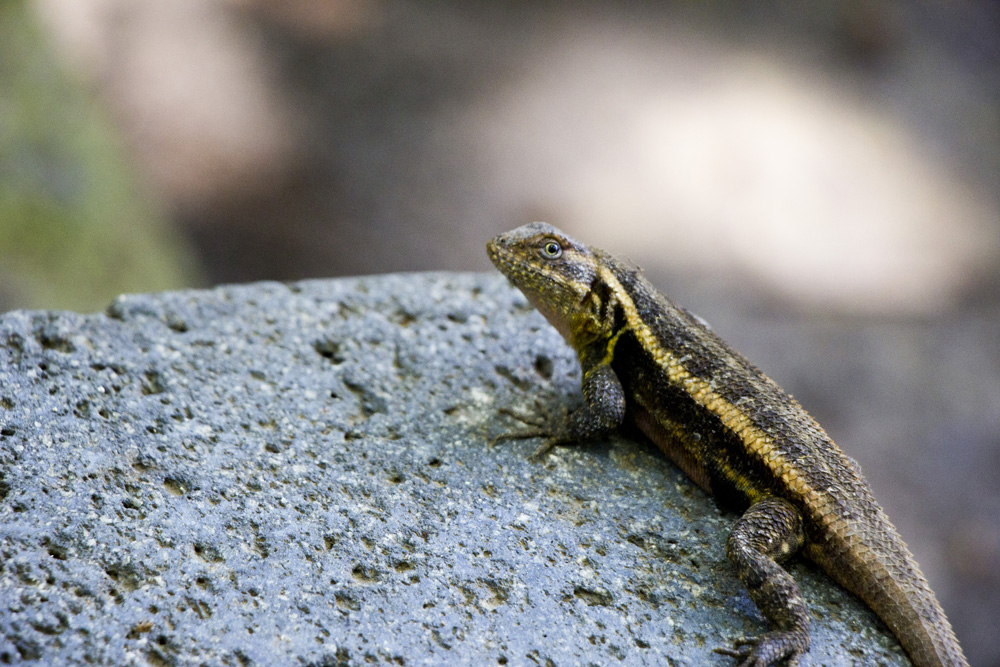 We stayed at the pools for several hours simply lounging in the water and enjoying the reptilian company. It was hard to leave this oasis. Until a flying jungle insect decided to sting me on my forearm. (Um, it hurt ALOT. There was no crying but a considerable amount of complaining. Thankfully, I survived. No photos unfortunately.) It was only after jungle-insect-gate that we found the motivation to get back on our bikes and to head over to check out Ometepe's fresh water beaches in Santo Domingo.
But this place, the eye of the water, is the perfect respite from the heat of the tropics. Come here with a bathing suit and book after a long day of hiking or biking or sightseeing for a sure way to enjoy the calm.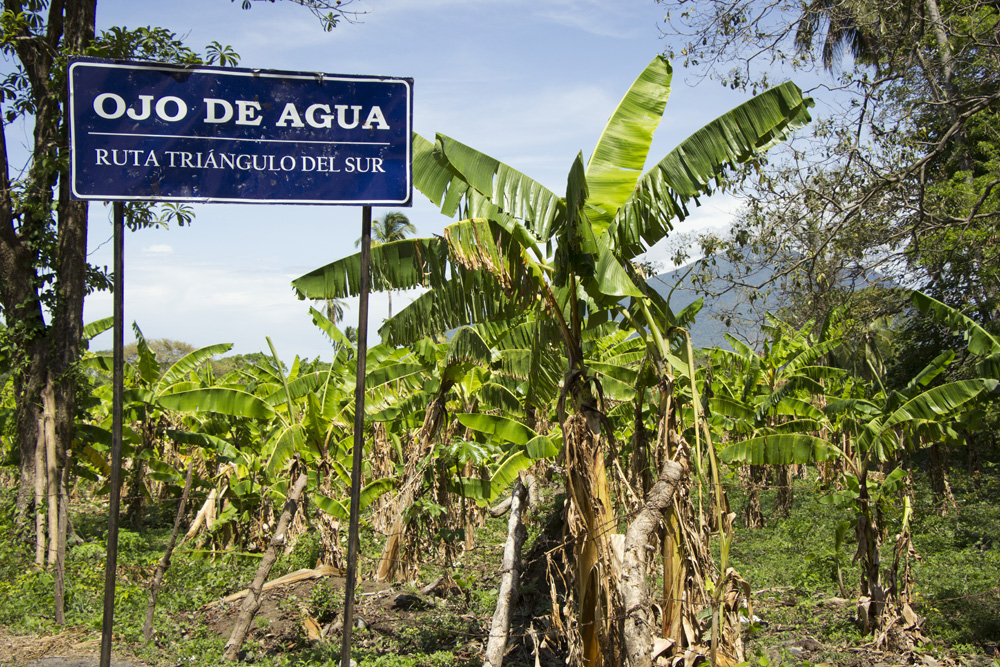 ---
Check it out: TravelShus' Interactive Guide to Nicaragua
---