Eating at the San Francisco famous Yank Sing restaurant was one of my first experiences with real Asian food. While family outings to American-style Chinese restaurants were first, they do not count in this category. Fluffy bites of chau siu baau and the crunch of a freshly stir fried long bean, however, definitely do.
It was here at the Yank Sing that my curiosity for Asian culture and Asian food began. Even now, it still reminds me of the roots of my travel intrigue every time I visit. (I try to go every time I am home.) The air in the restaurant is perfumed with a certain welcoming scent that feels like home. And these days, it transports me back to my time in Hong Kong.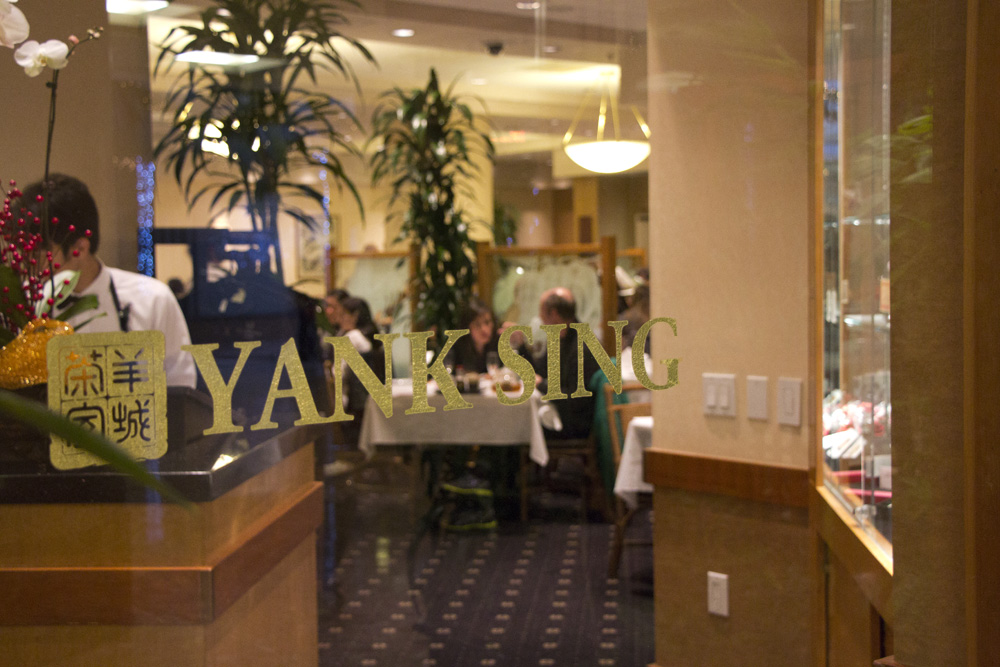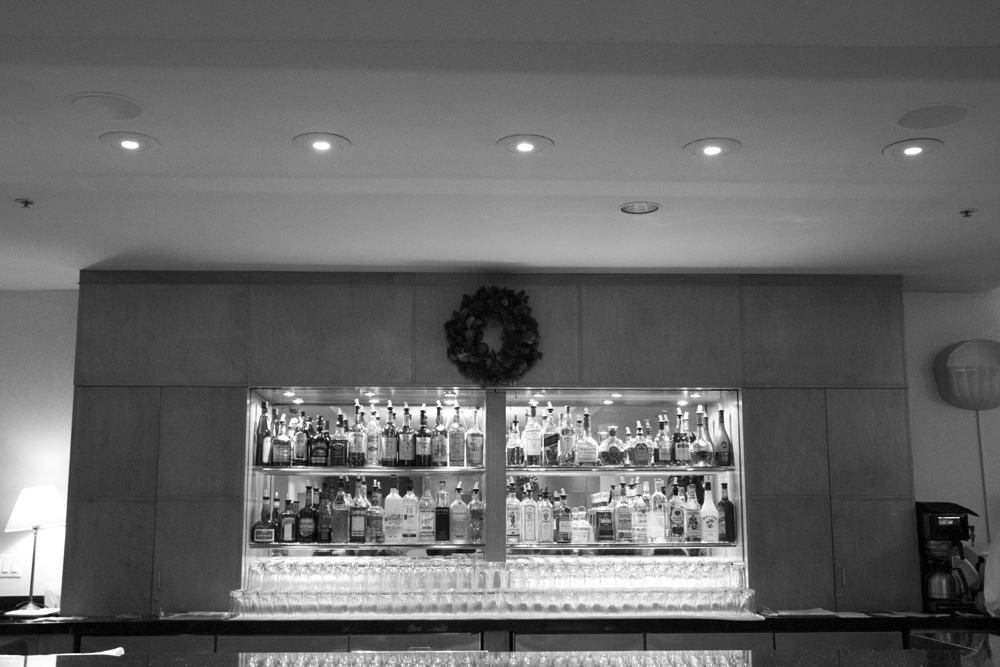 Watching steaming carts of bamboo containers dance around the dining room seemed magical as a kid. Where did it all come from? How did they know I would want what was underneath the lattice-top bamboo steamers? Somehow, they were always stocked with something tasty to try or a long time favorite I was aching to eat again. A shrimp dumpling with a rice wrapper so delicate you can see right through. Shrimp shumai, crispy long beans, crab claw… a parade of interesting and comforting flavors.
Today when I return for a meal, each dish reminds me of family gatherings that have deep roots in my travel obsession. I thank my parents for introducing me to the food, and my grandparents for making it feel like a true part of my childhood.
But nothing reminds me of these experiences more than Char Siu Baau. This dish was an imperative order for my brother and I as kids. An airy outer dough is a light introduction to the deeply flavored barbequed pork within. We would squeal with excitement as the Char Siu Baau cart passed by our table and even more so as we peeled the paper from the bun and had our first bites.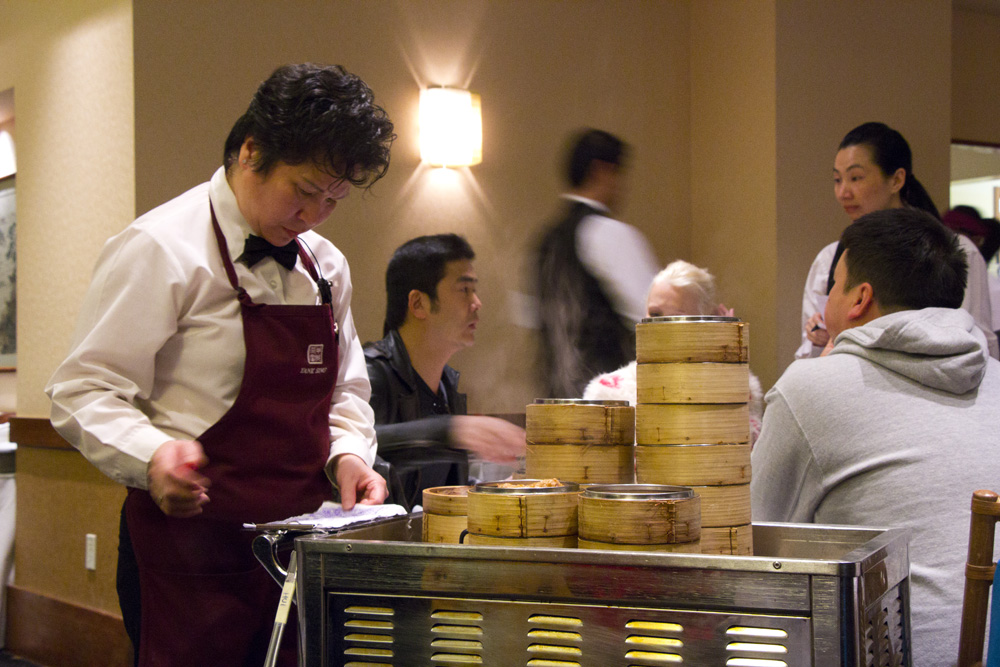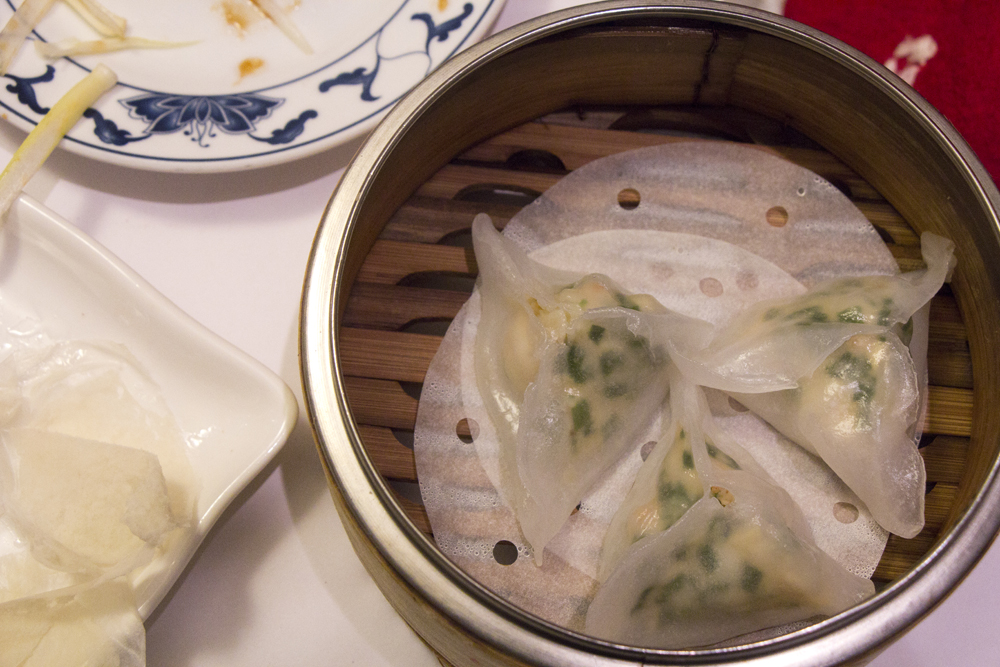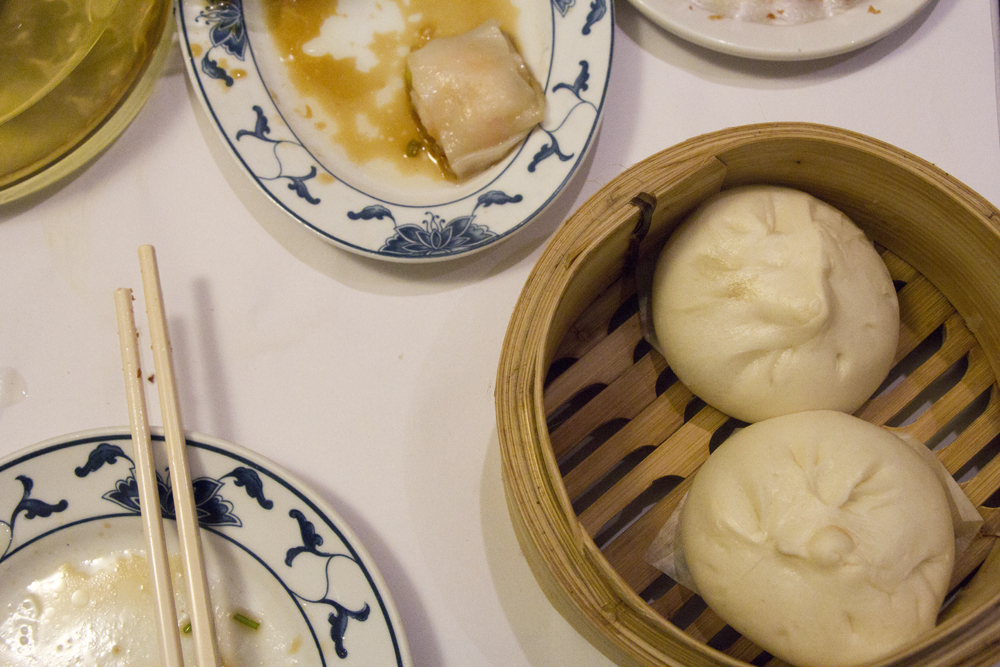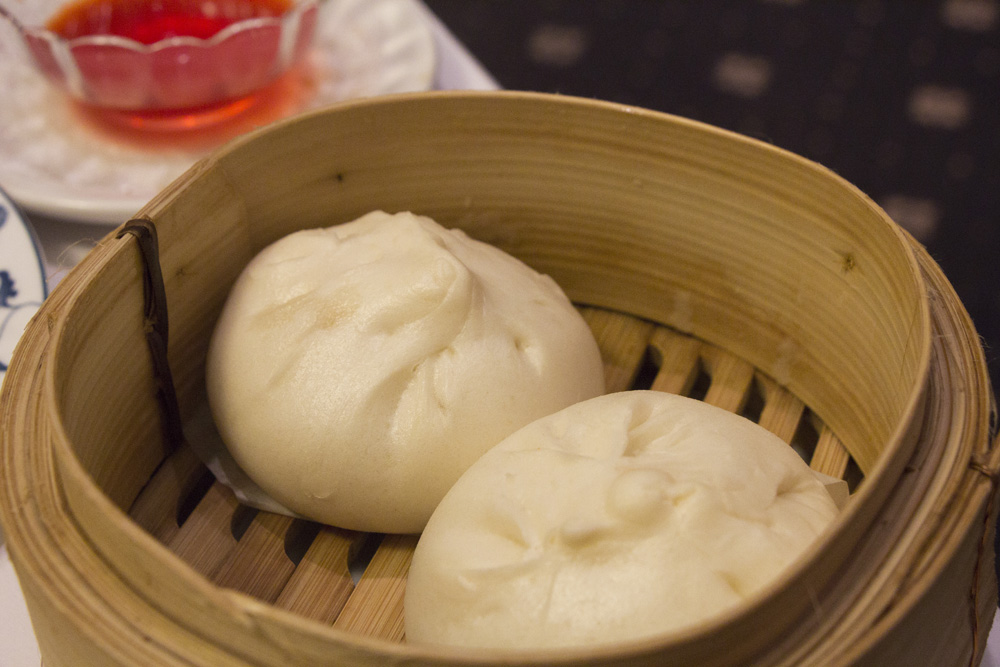 Beyond the dumplings and buns though, there are other important dim sum dishes to taste.
Peking Duck – something I could never wrap my head around as a kid – is flaunted as a fully cooked full bird on tall carts. The meat is tender and fatty, and is served with rice buns and green onions to bring out the flavor. I've never been able to eat this as the serving method always bothered me, but my parents have spoken of its flavors. I'm sure they'd hoped I'd be adventurous and try it some day. They are still waiting.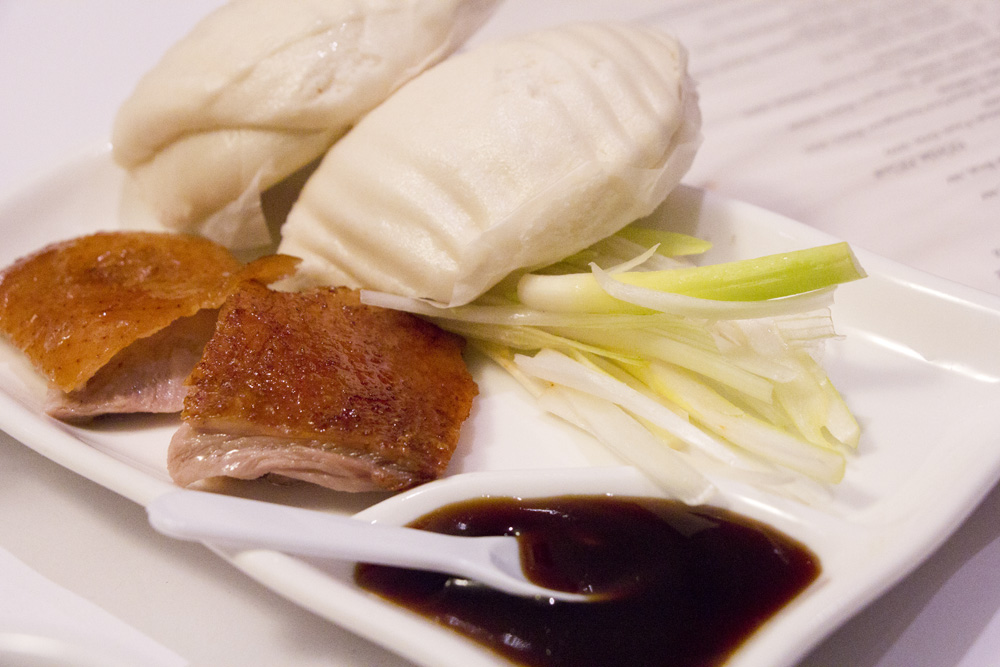 Crispy egg rolls – whether Americanized or not – are still a favorite of mine. The crispy outside and the shredded vegetable filling is a perfect texture match.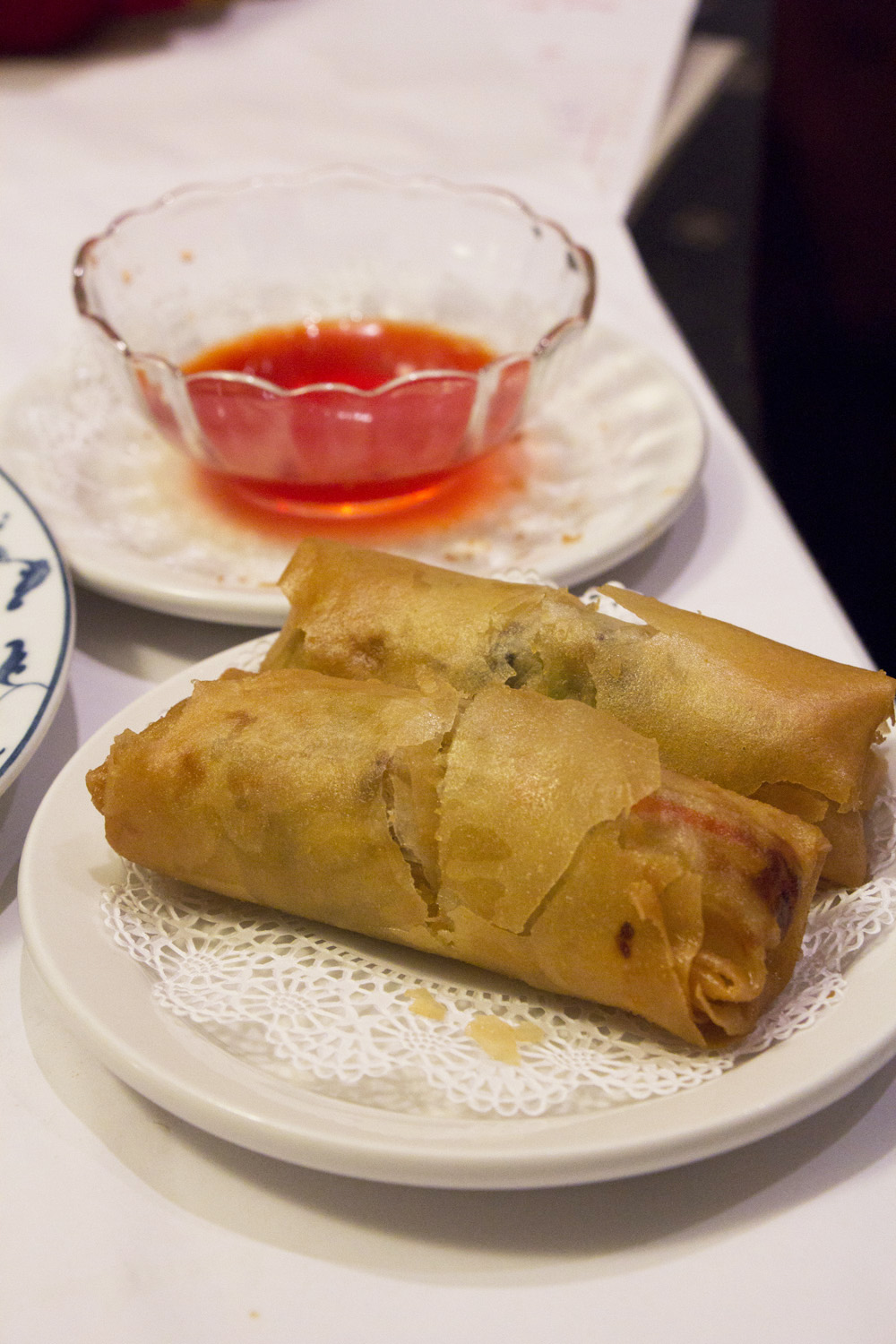 Shrimp with rice noodle – delicate both physically as well as in flavor. And so slippery! I am not in full command of chopsticks, (I've really tried so hard to do it – but my long gangly piano fingers do not cooperate) so this is often a challenge for me to eat. But it is so worth the effort.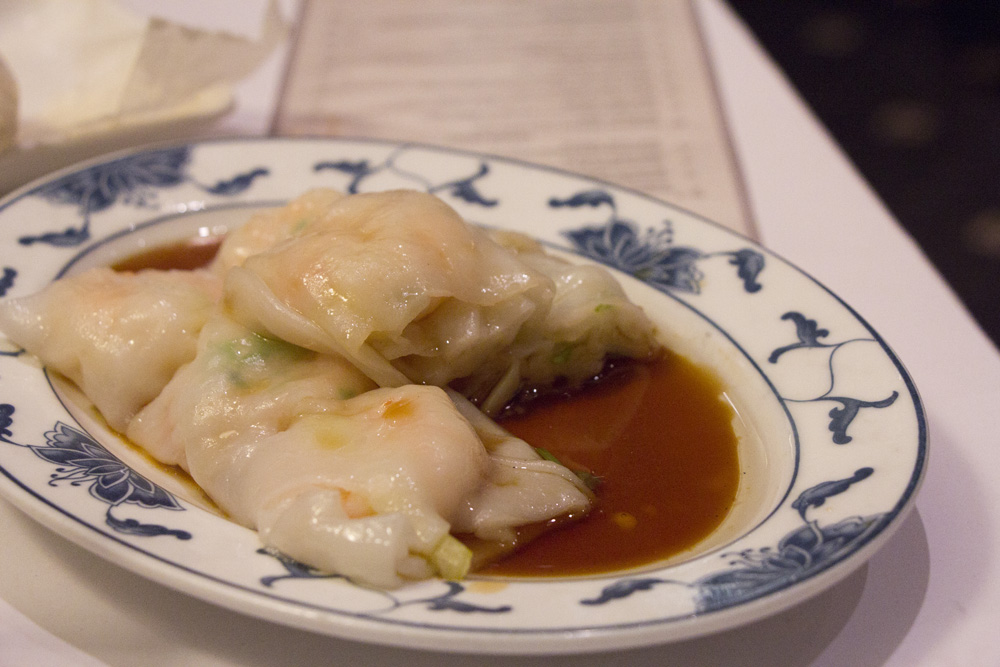 And tea. It wouldn't be dim sum without tea. In fact, dim sum evolved from the traditional act of tea tasting. Eventually small snacks were added to the tea drinking experience, which then became the abundant meal it is today.
My favorite dim sum tea is Chrysanthemum – it's fresh and herbal with a floral nose. Yes I know it's not wine, but I can't help tasting the layers of flavor as if it were.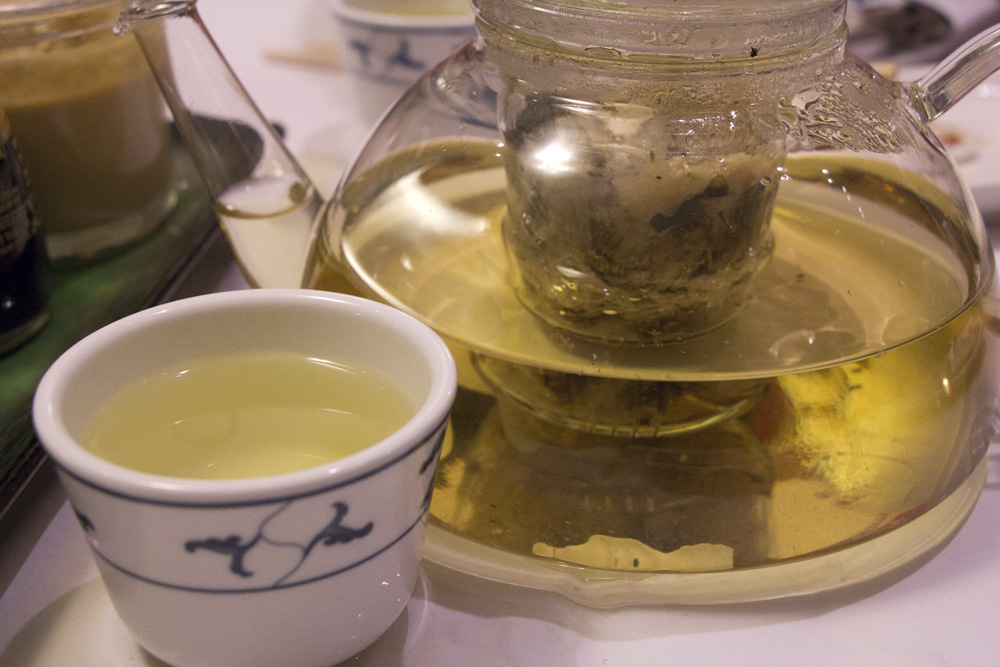 The meal always leaves me thinking I should have eaten less even though there is nothing I would have sacrificed. And then the dessert carts appear out of thin air…..as if I had no idea they were coming.
I never leave the Yank Sing without dessert. As a kid, I was thoroughly in awe of the jello orange slices. (clearly uber authentic) Orange peels with orange jello where the orange flesh should be, cut into quarters. Amazing.
But more authentic and unique are the Macanese tarts. Rich, thick, and velvety egg custard on a impossibly flaky crust. The best thing about the Yank Sing's version is that after tasting the real thing from a bakery in Macau, I know that they make these tarts they way they should be made.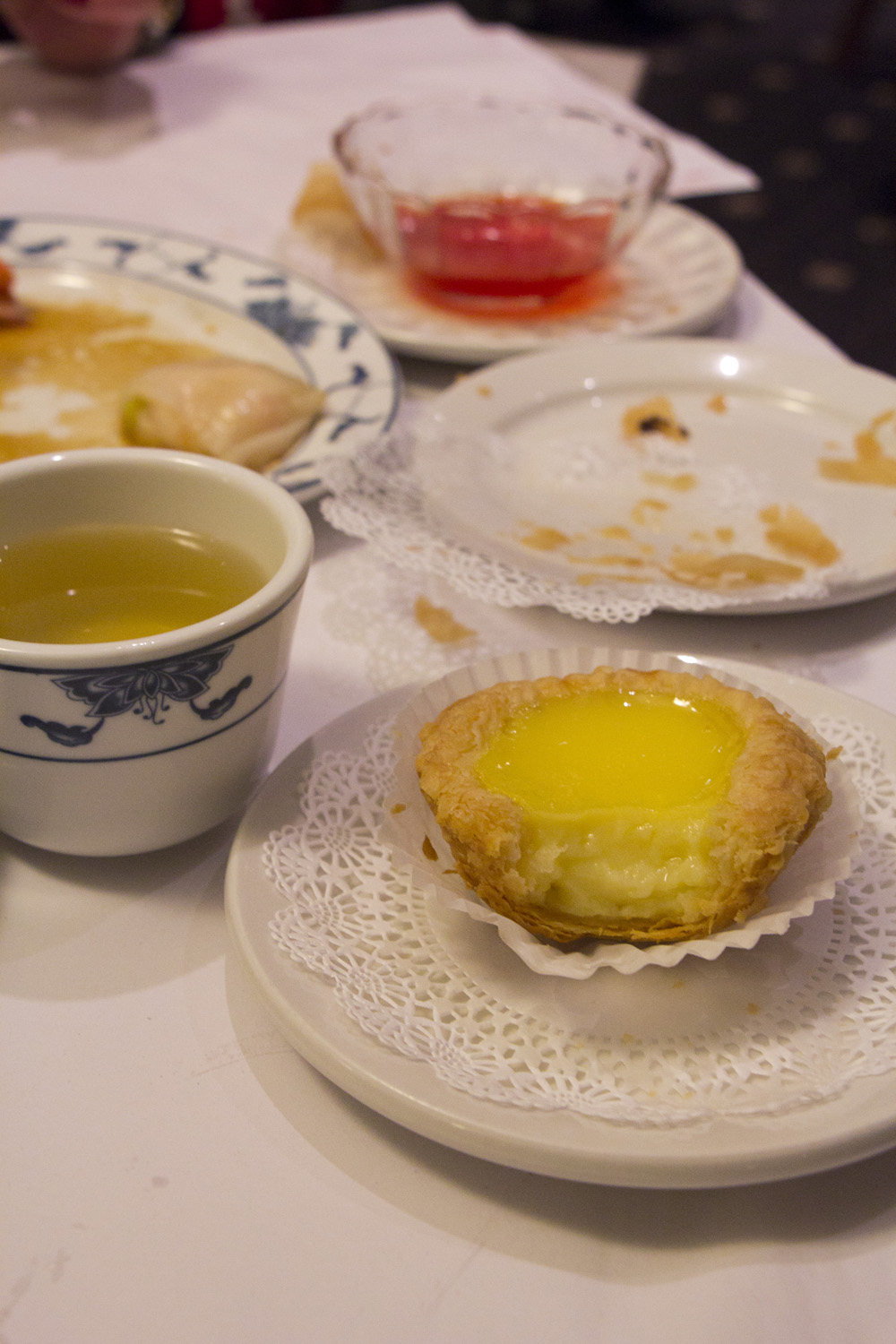 I don't have my next trip back to the San Francisco Bay Area planned as of today, but I'm sure I will be visiting family and friends soon. One thing I do know, however, is that I will be making a point of coming back to the Yank Sing for a dose of home and a good dose of Chrysanthemum tea.
Click Here for more information about The Yank Sing