After all these years of traveling, there is still nothing that can compare with the feeling of experiencing a country for the first time. The initial footsteps outside the doors of the international terminal always brings back familiar emotion – apprehension, confusion, a swell of being overwhelmed, and of course, curiosity.
Every country is different. Every country has its own tempo.
I hope it never changes, because the thrill of being tossed into the chaos of a new culture is one of the main things that keeps me coming back for more. More chances to figure out a new language (depending on my mood or the environment, the more confusing the better!). More chances to try new foods. More chances to discover a new favorite village or shoot an unforgettable photo.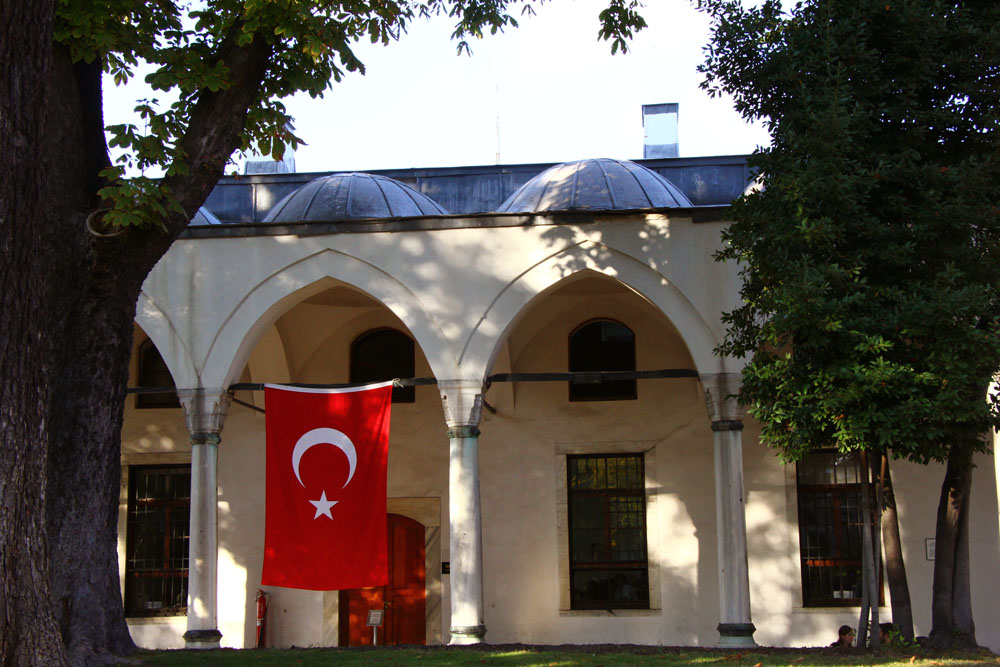 After a few months of domestic travel, I was relieved to find those feelings return on my first trip outside the US in a while.
A head first dive into Turkey started with butterflies of doubt in my stomach. Turkish words, Turkish banks, Turkish public transportation – such familiar travel concepts with a unfamiliar twist. Arriving in Country #33 was still as thrilling and as Country #1.
Though the short time we had to explore this country was not nearly enough, days of wandering city streets and driving country roads left us with an appreciation of the complexity of what it means to be Turkish. Layers of religion and heritage and style define the Turks. Each city we explored and person we met introduced us to another facet of the culture.
And each meal brought us new yummy things to eat. Things both Matt and I could enjoy.
Our first experience with Turkey, aside from a tram ride through the outskirts of Istanbul into the heart of the old city, Sultanahmet, was Topkapi Palace. Our hotel sat right outside the palace walls, so it made sense to introduce ourselves to city with a walk through the gardens and up the hill to explore the former home of the Ottoman Sultans.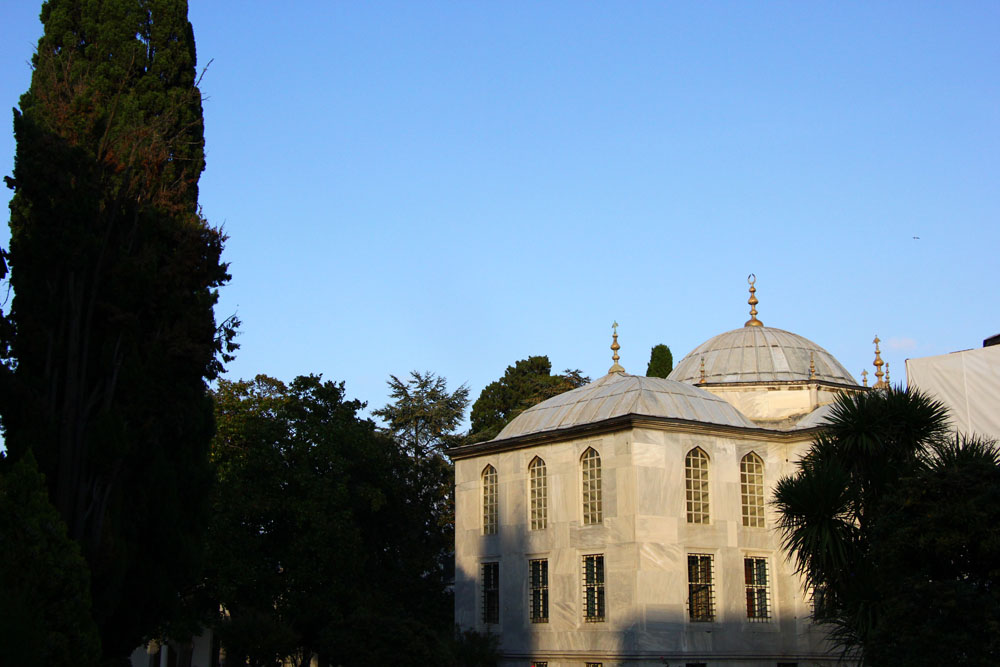 Though the palace hasn't been a residence for many many years, its gardens, architecture, and mosaics are some of the most beautiful in Istanbul. In addition, many important Islamic relics and Ottoman treasures are housed in these historic rooms which are truly worth seeing.
With a setting sun as the backdrop and cool fall evening breeze descending upon the palace, this was a perfect introduction to the chaos and layers of Turkey.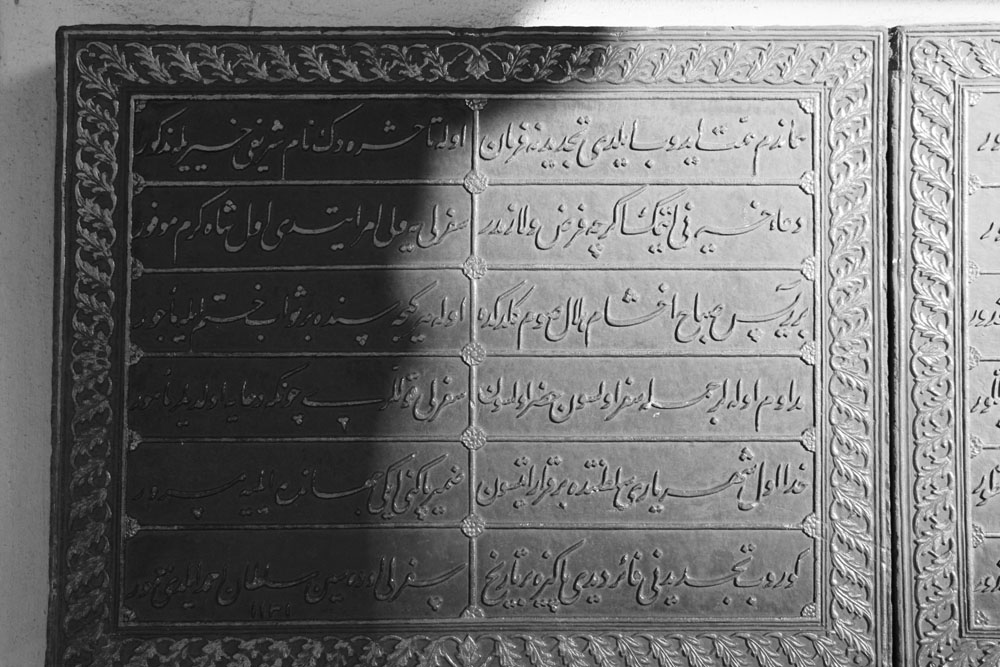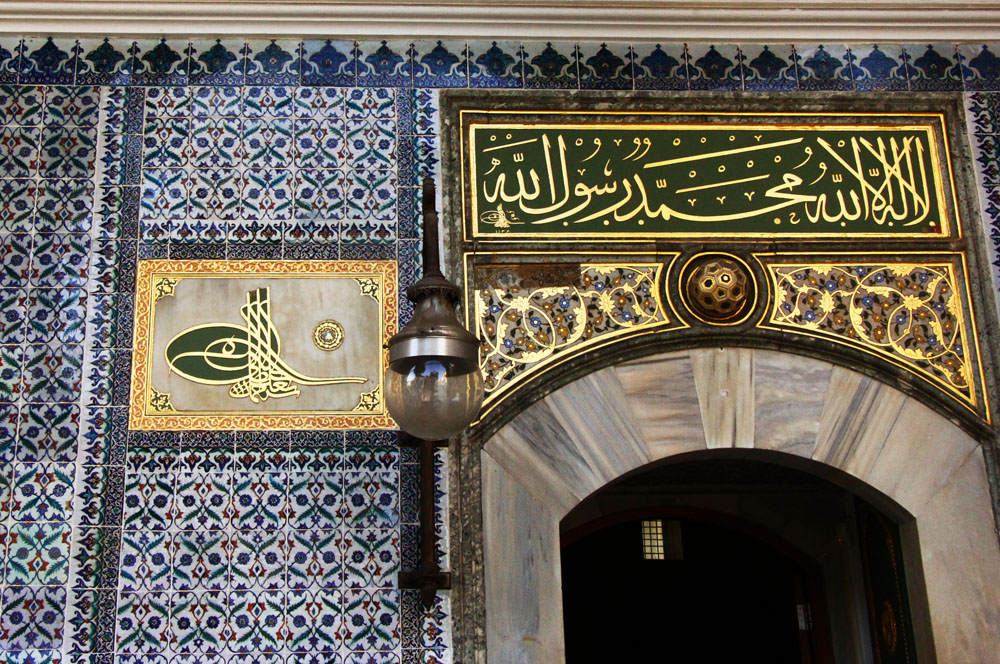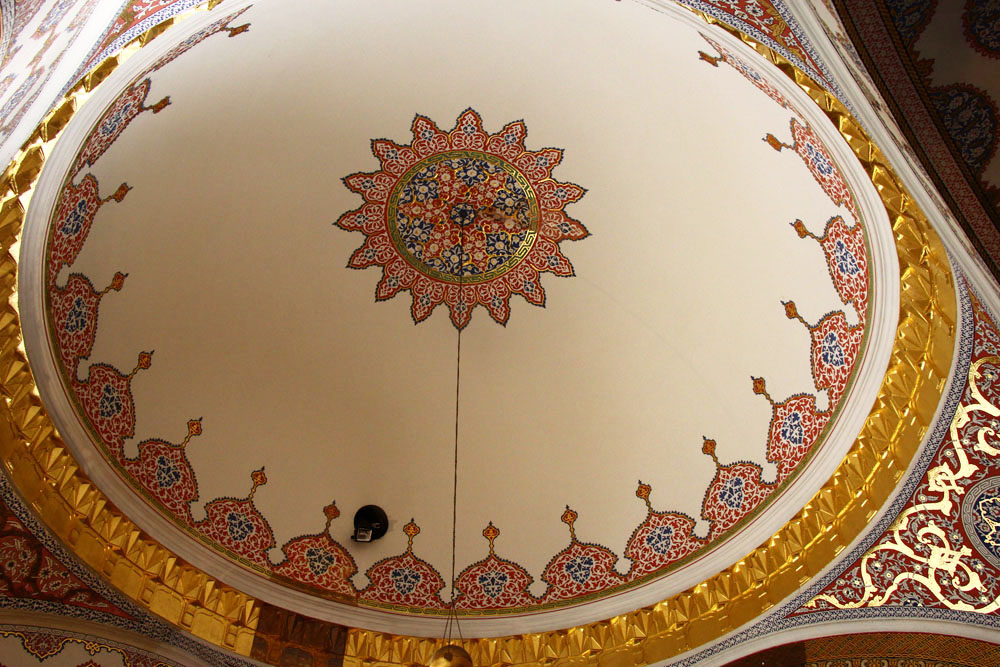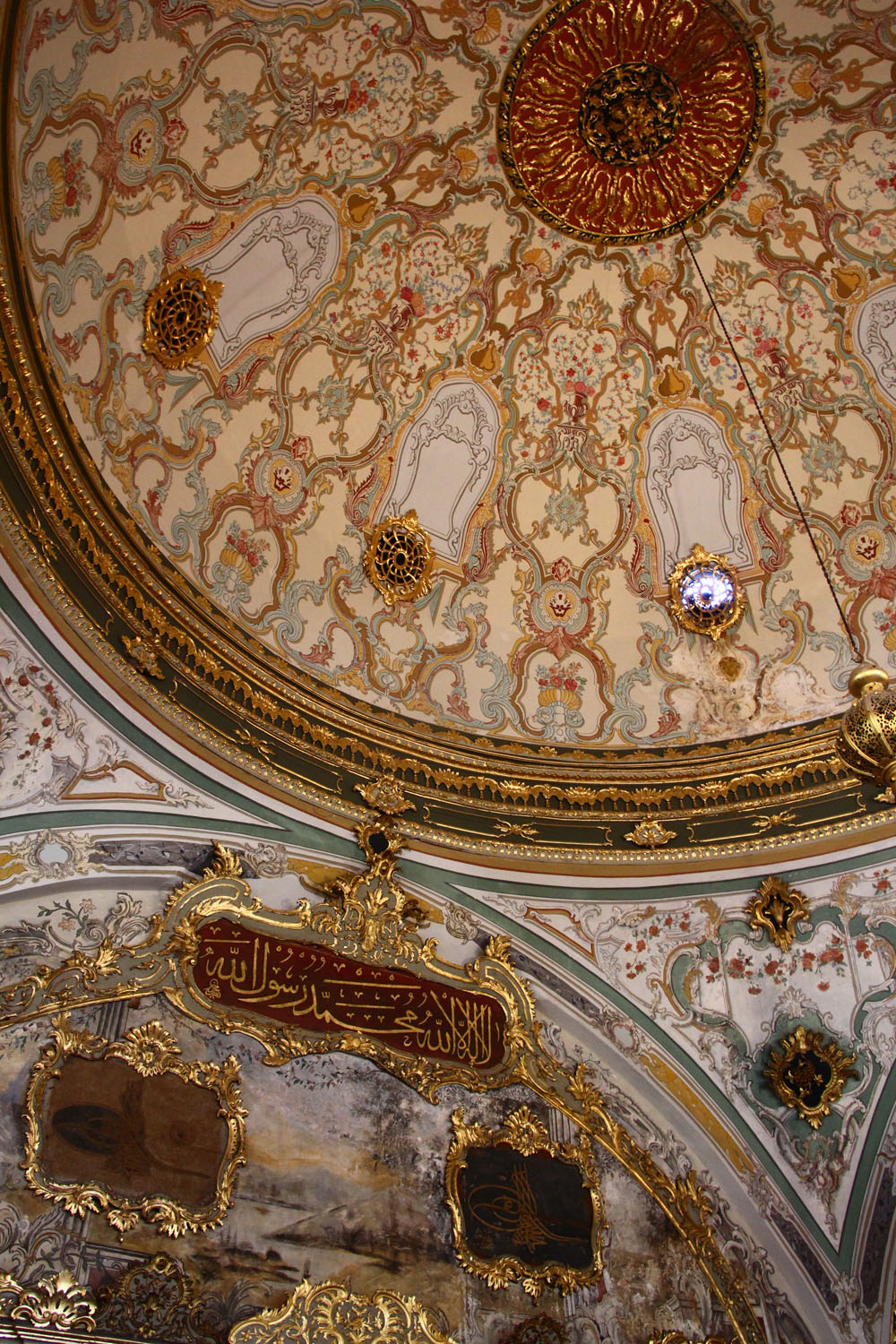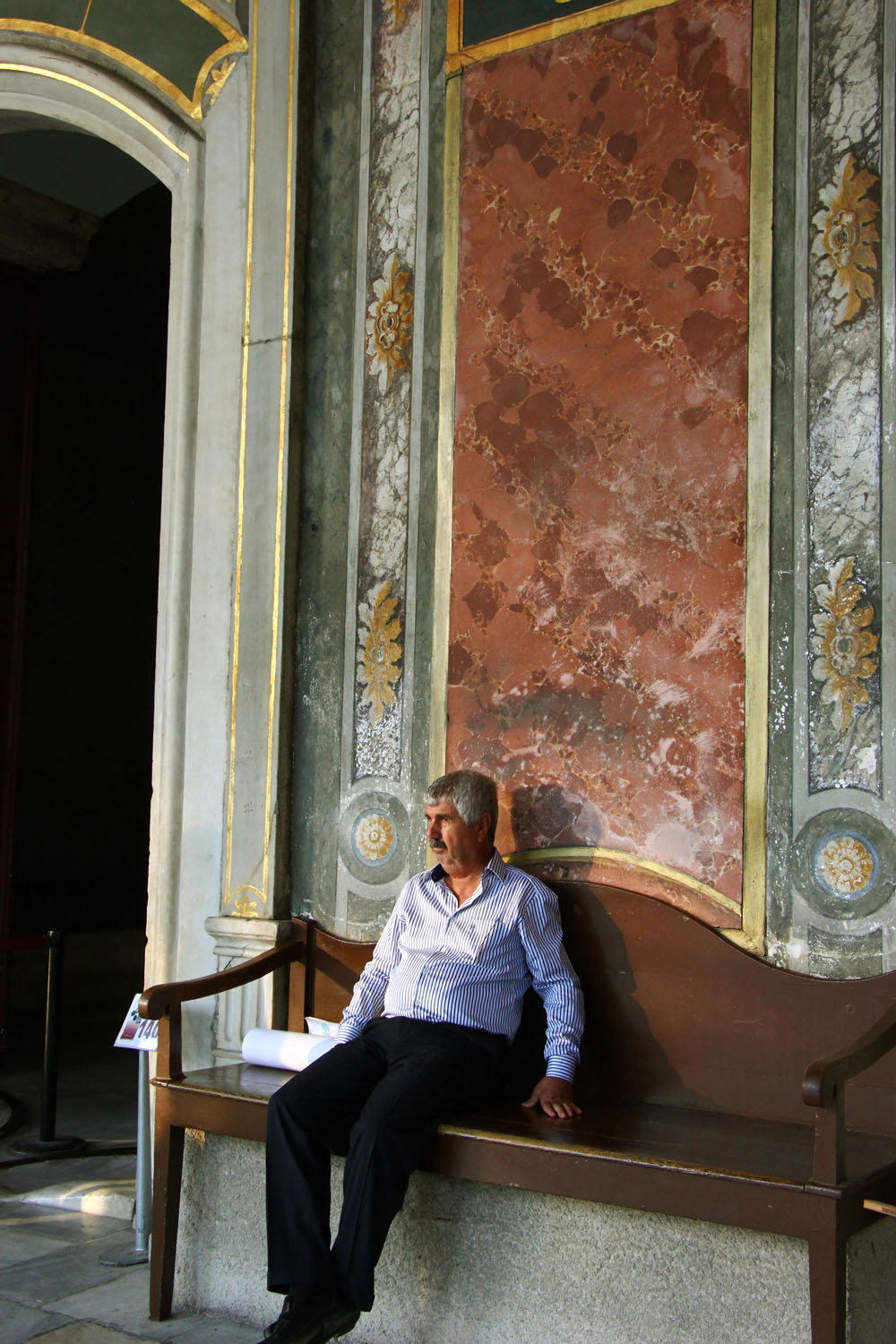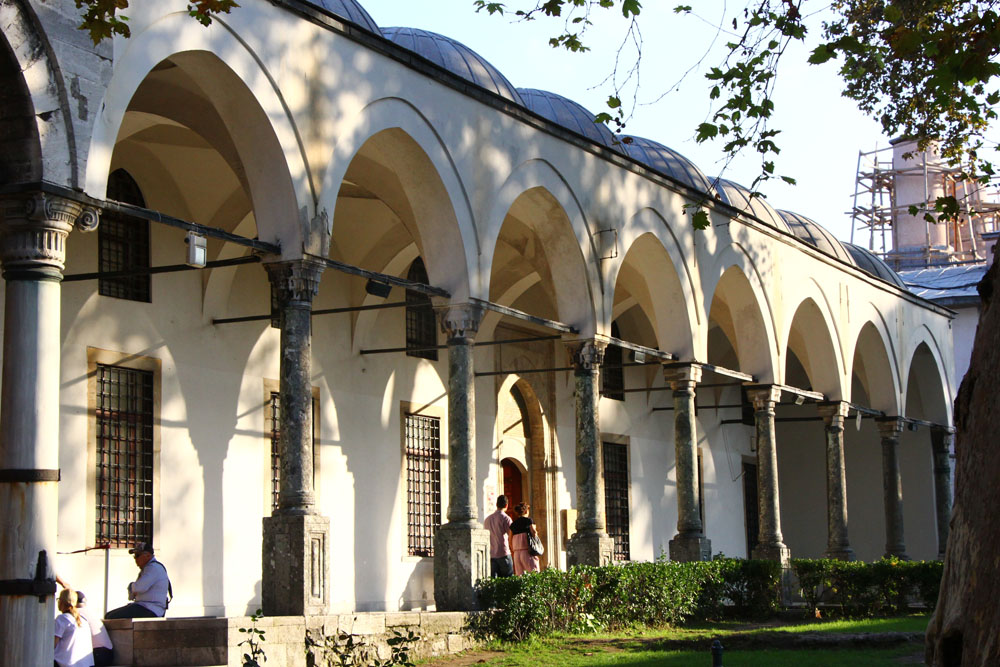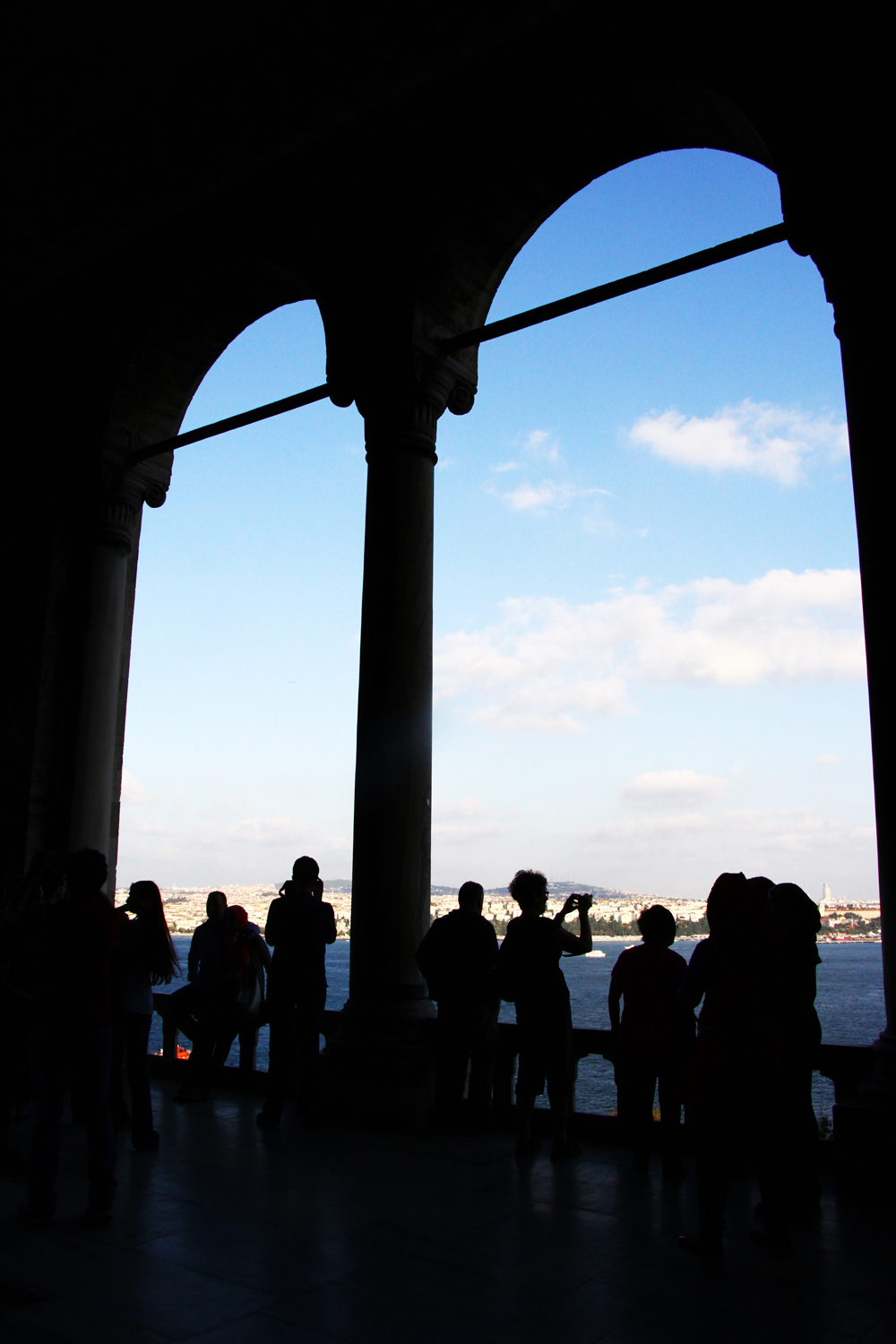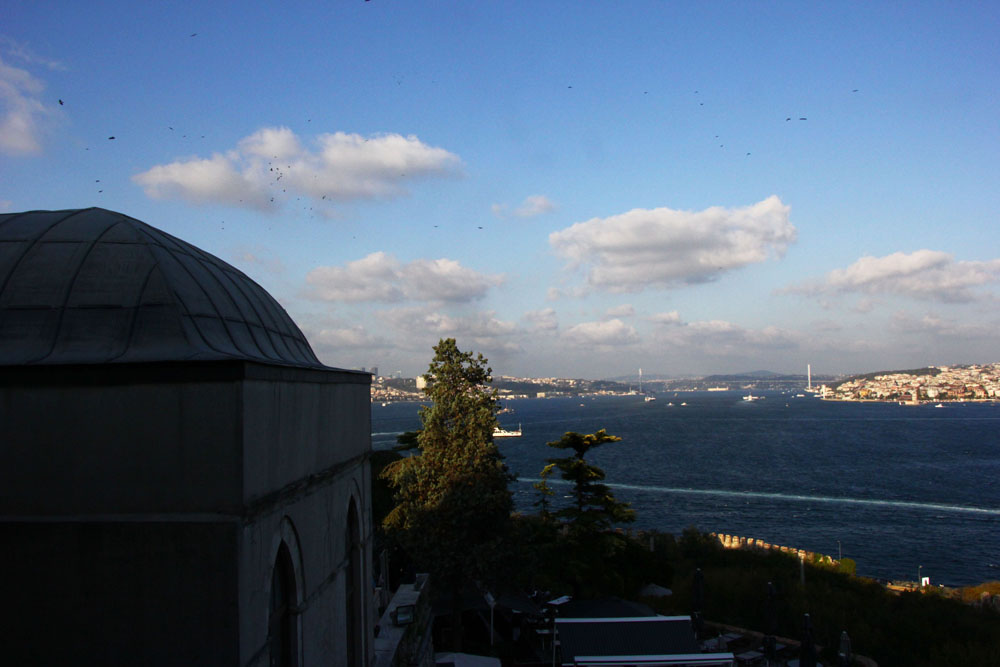 ---
Check it out: TravelShus' Interactive Guide to Istanbul
---