One of the things that struck me the most about Bali was the exotic and unique architecture of the Hindu temples that exist all over the island. Even in the middle of the most touristy areas of Kuta and Legian, temples are everywhere. Pathways are covered in offerings of flower petals, fruit, rice, and incense. The presence of these structures remind us of Balinese culture and provide a sense of spirituality throughout the island.
Consisting of many courtyards, towers, elaborate doorways, carvings, and statues, most Balinese temples are architecturally quite intricate. Built mainly out of gray and a orange colored stone,  temples are like complexes, with doorways leading to courtyards, raised open air pavilions, and layered straw towers. The pavilions are places of prayer and mediation as well as music and Dance. The towers, depending on their height, are shrines to specific gods.
Striking carvings of demons adorn the walls and doorways of temples. Statues of dragons and warriors at the entrances protect them. Offerings bring good luck to the daily life of the Balinese people.
These temples captivated me and became one of the things I loved most about Bali. Despite it's reputation of being very westernized with resorts and party-seeking backpackers, Balinese spirituality is evident where ever you go. In people, in the temples, in the food, and in the natural beauty of the island.
A Temple found on a busy main street in Kuta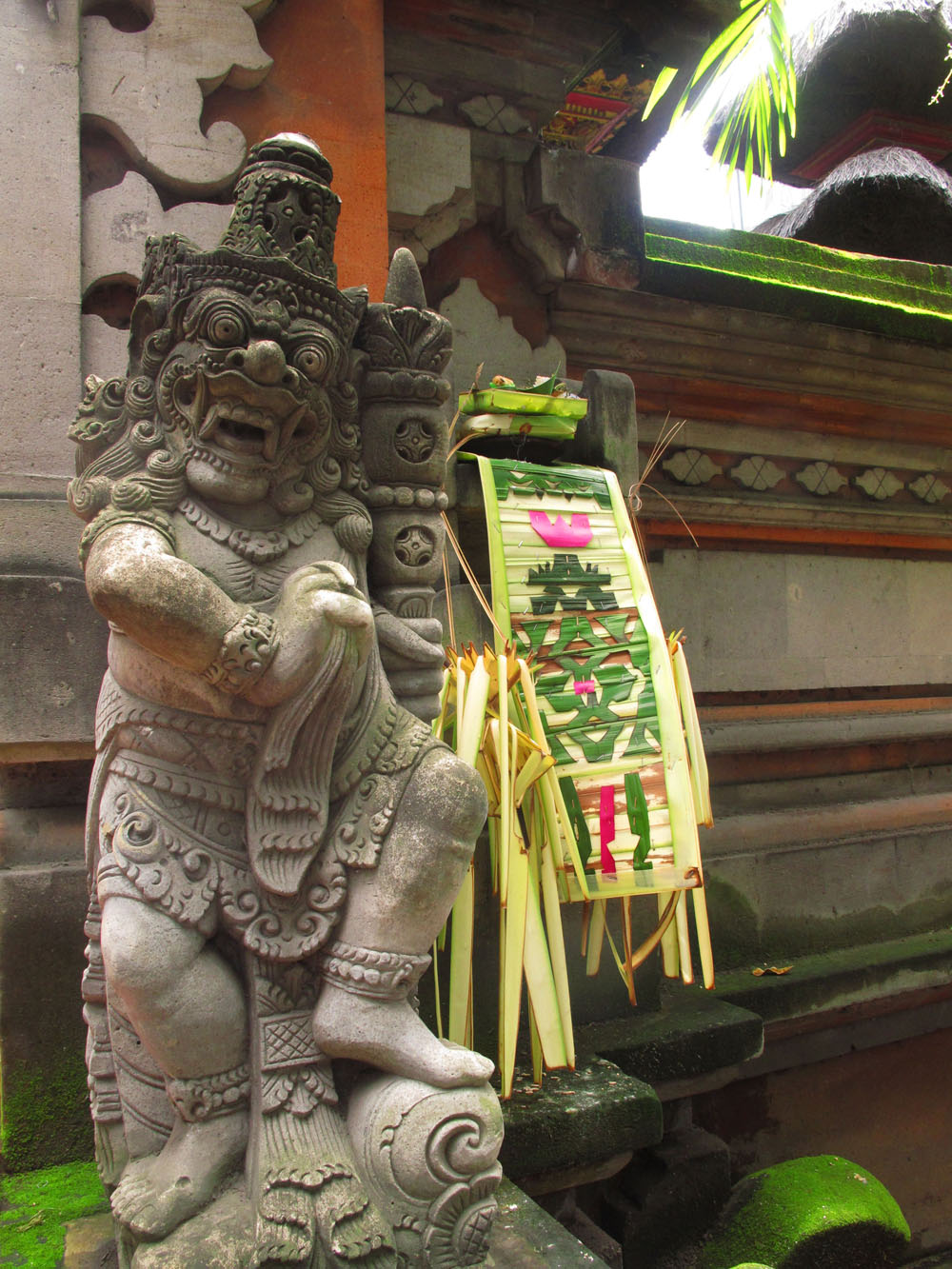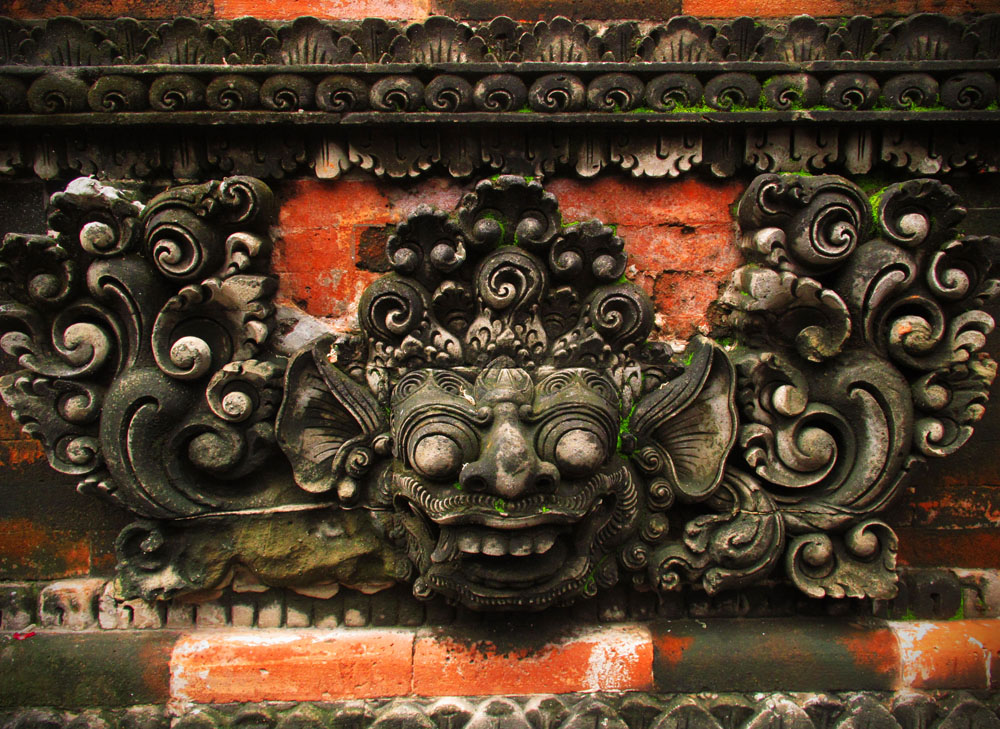 Once you leave the main tourist area of Kuta, the island introduces itself to you. In each of the many villages in mountains, in the rice fields, and on the coast, there are many temples, all dedicated to different parts of life and parts of Hinduism.  These photos only capture a few of the hundreds of photogenic temples scattered around.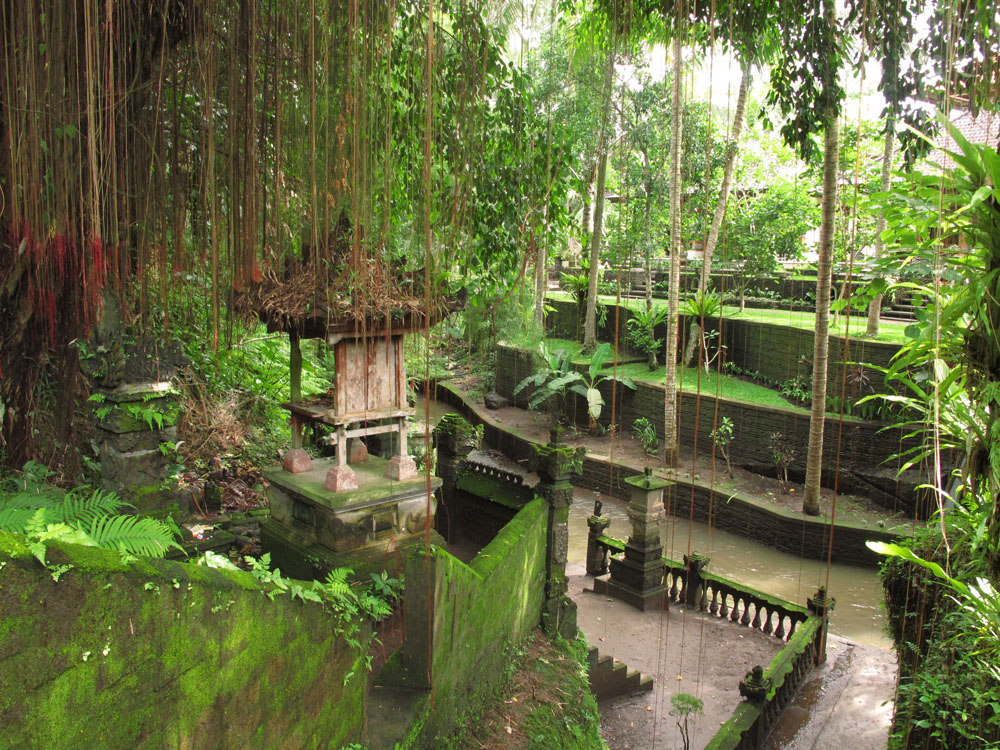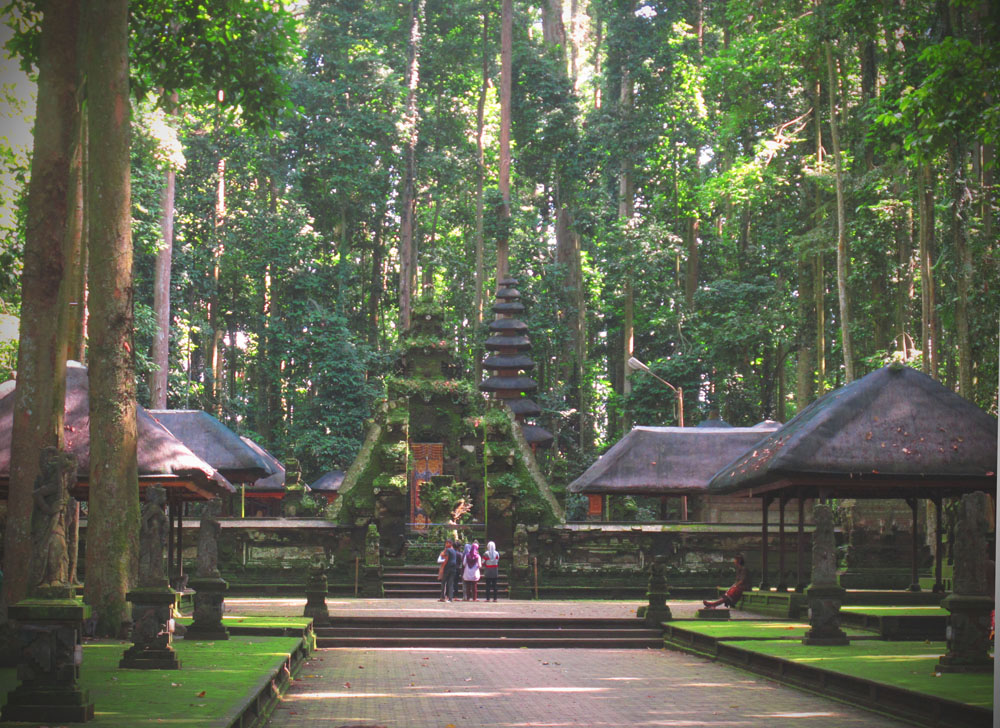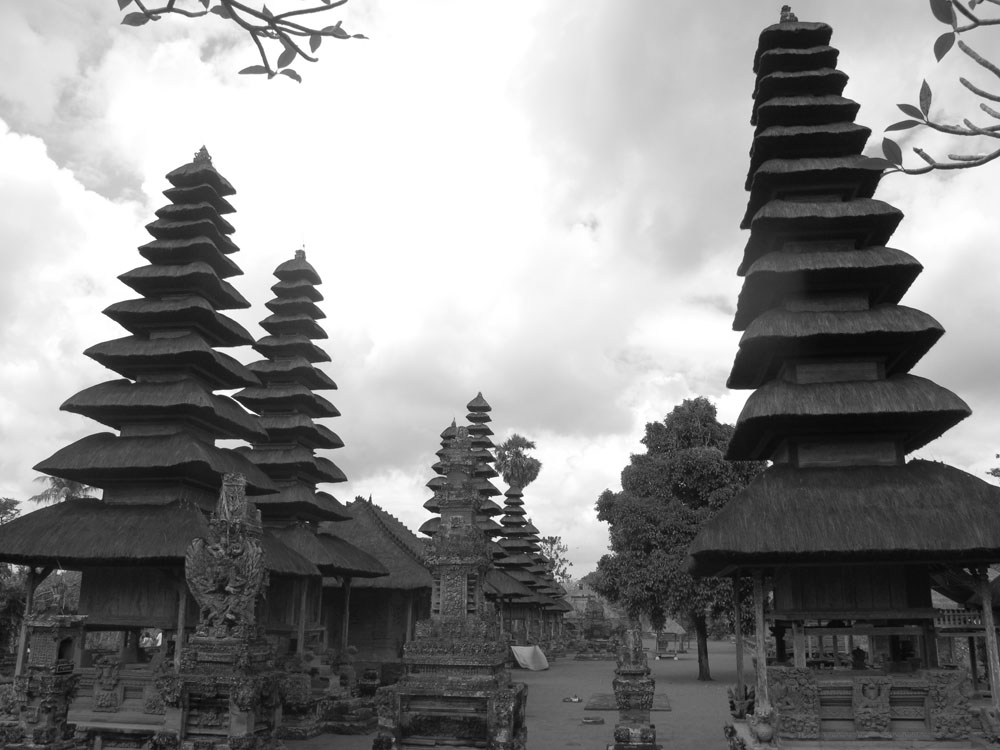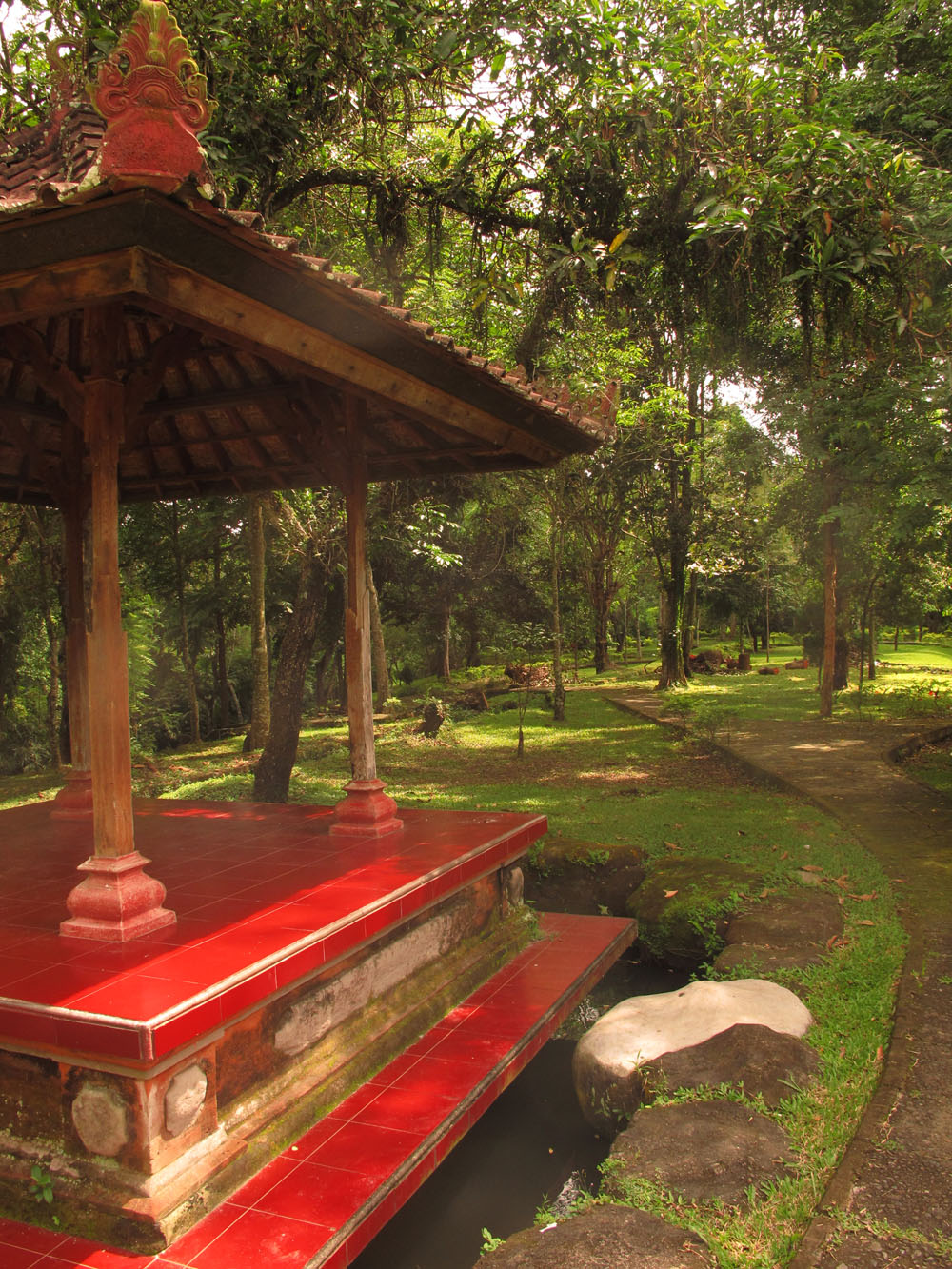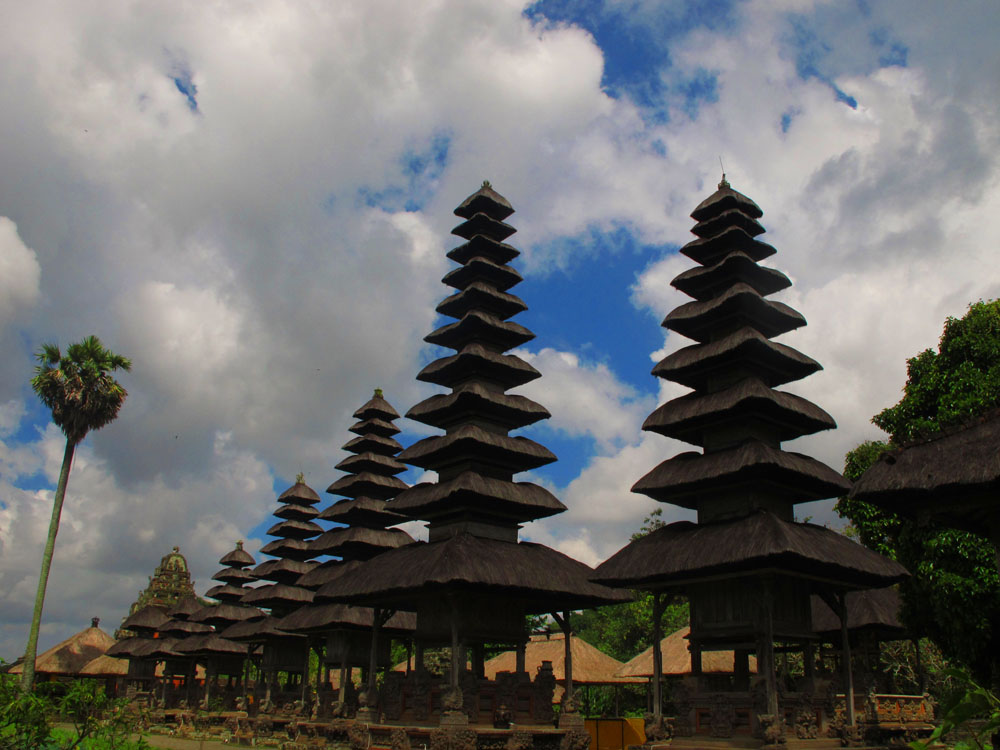 Though I was not fortunate enough to visit the holiest Balinese temple of them all, Besakih, I was able to visit the mountain temple of Bedugul, set in a lake on the edge of the foothills of Gunung Agung.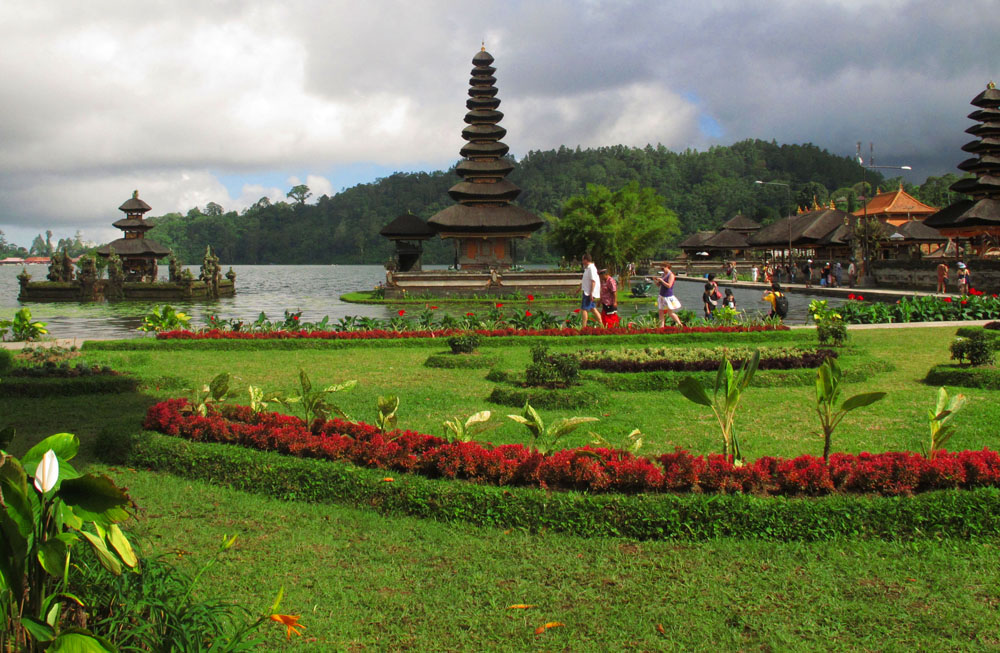 Not far from Seminyak, the northern-most part of the main tourist area of Bali, sits Pura Tanah Lot. This temple's unique location, on a rock island right off the beach, makes it a favorite of tourists. It is a central part of Balinese mythology and is the main temple of prayer for agriculture. As agriculture is imperative to Balinese life as well as the economy of the island, this temple is very popular with the pious.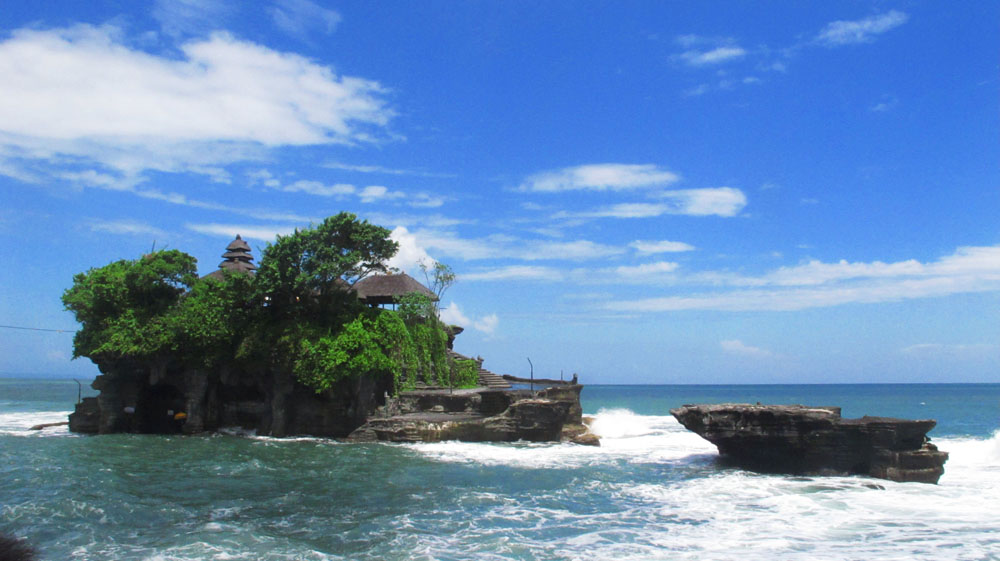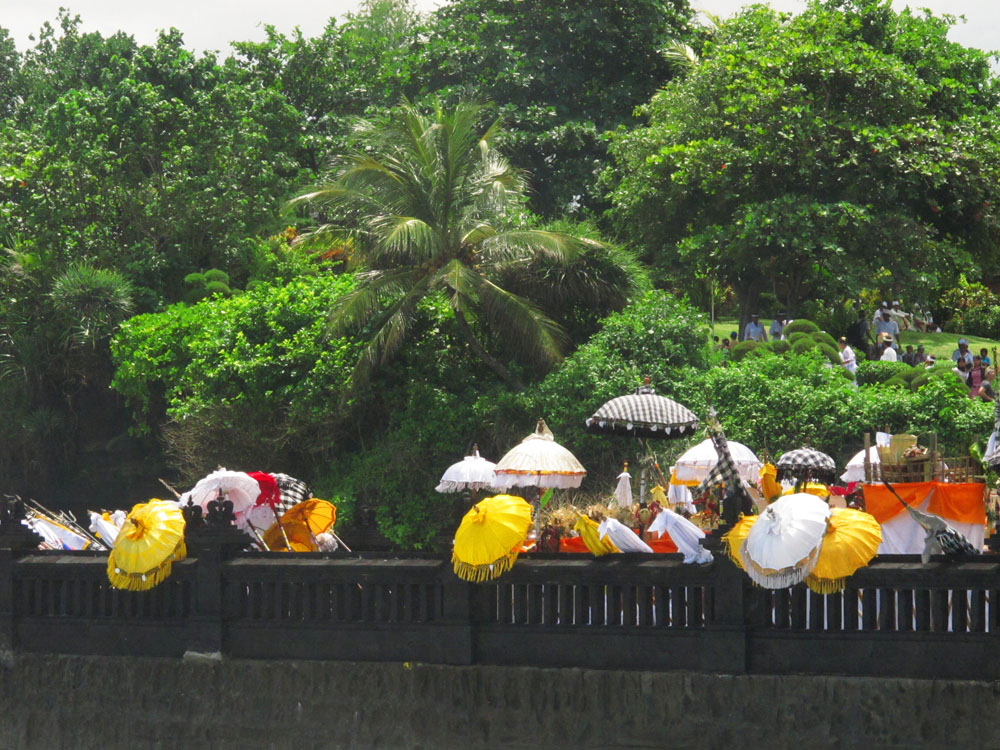 However, the best way to experience a temple is when it is sprung upon you. Local temples pop up anywhere – on a bike ride, a walk, a drive. This is how you get to know Bali. This is how you feel the spirituality of the people – at the temples where villages come to pray. My favorite temple was one deep in the forested roads of Nusa Lembongan. It was not marked on a map, but stood tall, decaying slightly, and proud.