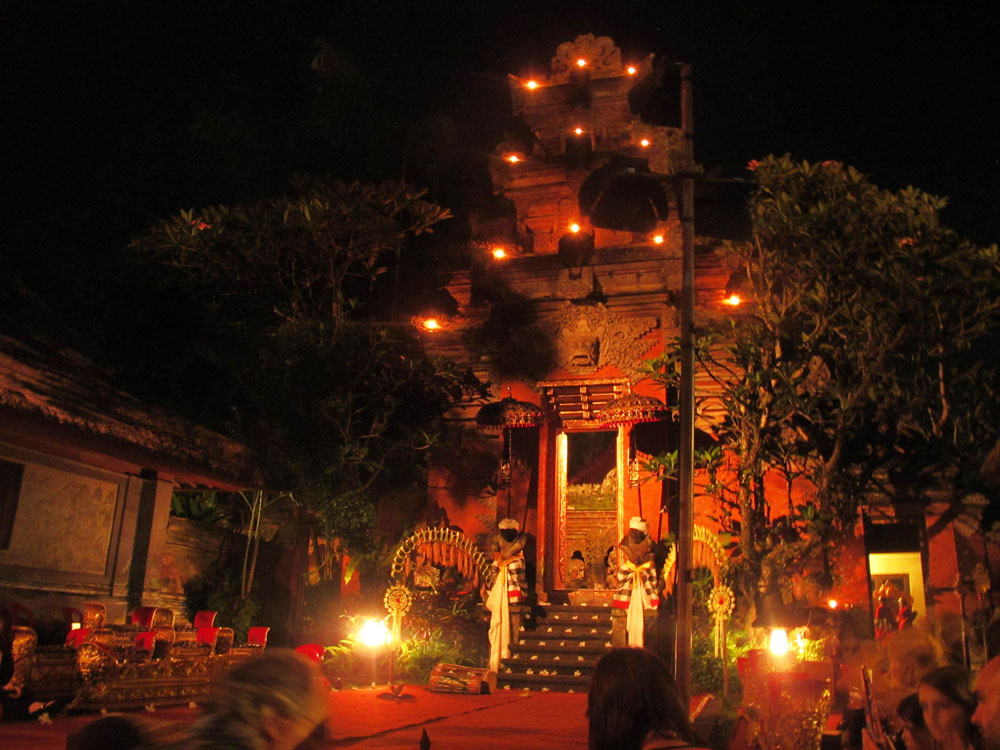 In Bali, we had the opportunity to see a performance of the classic Indonesian dance, The Ramayana Ballet. This story has been one of the most famous love stories in Indonesia for generations, having originated from a centuries old Hindu story. The plot itself is *extremely* complicated, so much so that I don't think I ever really understood what was going on. However, the beautiful dancing and the unique music created by the Balinese gamelan orchestra was enchanting. I took ballet classes in my childhood, so I enjoyed watching the unique steps and hand motions involved in performing this style of dance. The Gamelan music sounded exotic and also slightly off putting in the best of ways – the cacophony of chimes and bells and ceramic tiles is overwhelmingly intricate.
The most famous performance of the Ramayana Ballet is typical done in front of the Prambanan temple in Yogyakarta, Java, however we visited at the wrong time of year to attend a performance here. Luckily, the Royal Palace in Ubud, Bali puts on performances year-round.
If you are curious about the plot of this ballet, here it is written out, though not understanding the plot did not take away from our enjoyment of the performance. The costumes, makeup, the set – all of it together made for a vivid cultural encounter.