One inherent, yet completely unglamorous part of long term travel is the multi-day, multi-continent epic journey. Typically, they involve several forms of transportation, jetlag, bad food, lack of comfortable seating/beds, and can last for days. It's virtually impossible to avoid these when traveling on a budget over long distances. However, once you learn to embrace this as part of the fun of traveling, a long three day journey involving seven or eight legs and a couple of countries can become one of the most memorable adventures of your trip.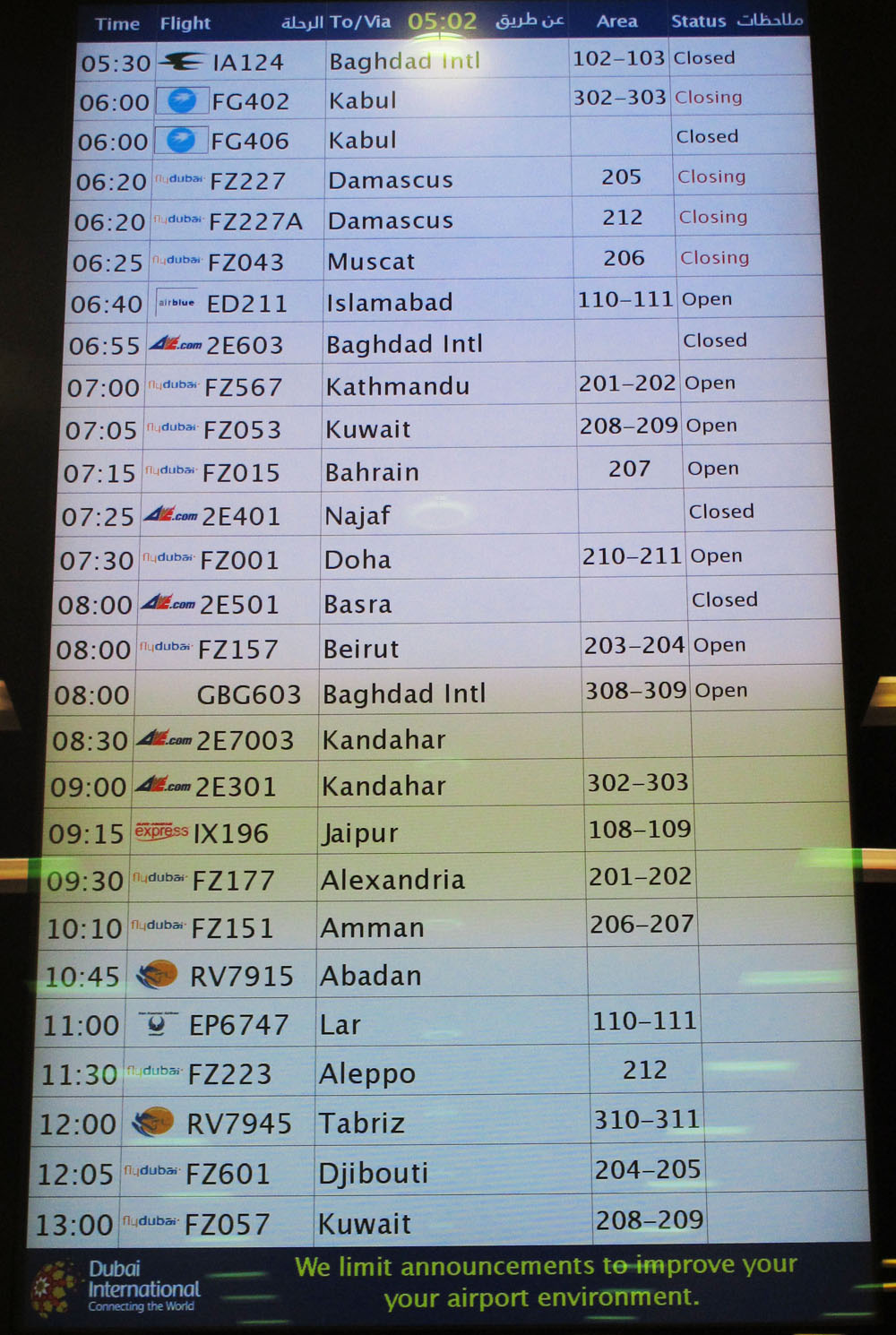 We had three multi-day epic journeys on our trip – all three containing at least three countries, a few different modes of transportation, and multiple nights spent in transit. All three were exciting in theory, evil in practice, but amazing in retrospect.
Epic Journey #1: Santiago, Chile to Mykonos, Greece.
From our hostel in Santiago, we took the subway to the bus station, where we picked up a bus to the airport.
We flew from Santiago back to to Buenos Aires, Argentina. A two-hour flight on Air Canada over the Andes.
As our next flight wouldn't leave until the next afternoon and BA city proper is an expensive taxi/lengthy bus ride from the airport, we decided to check in to a fairly isolated hotel near the airport.
We then took a redeye the next day on Iberia Airlines(meh) from Buenos Aires to Madrid, Spain, arriving at around 5am.
Our next flight did not leave for six hours, so we did our best to make Barajas Airport as comfortable as possible. Thank god for WiFi.
We then flew from Madrid to Athens, Greece, (also on Iberia) where we took 2 trains to get us to the port town of Pireaus. It is here where the ferries leave for the Cyclades islands and our final destintion, Mykonos. However, we arrived too late in the day to catch a ferry, so again we had to spend the night.
The next morning, we took a 7am, six-hour ferry from Pireaus to Mykonos, making stops first in Siros and Tinos.
Once we arrived on Mykonos, it was a short van ride to our Pension, where we finally put our bags down.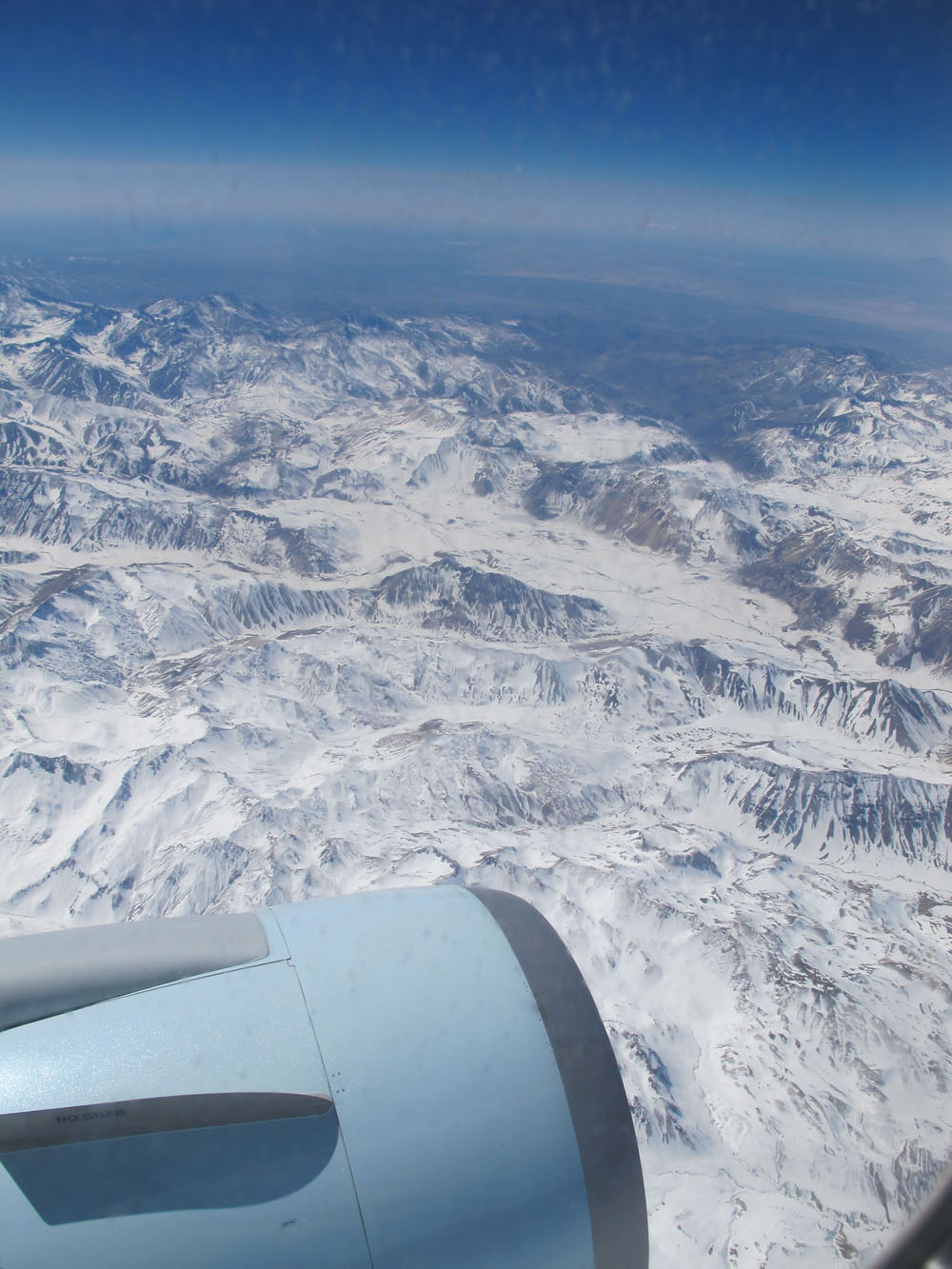 Santiago Airport – Madrid Barajas Airport

Ferry from Pireaus to Mykonos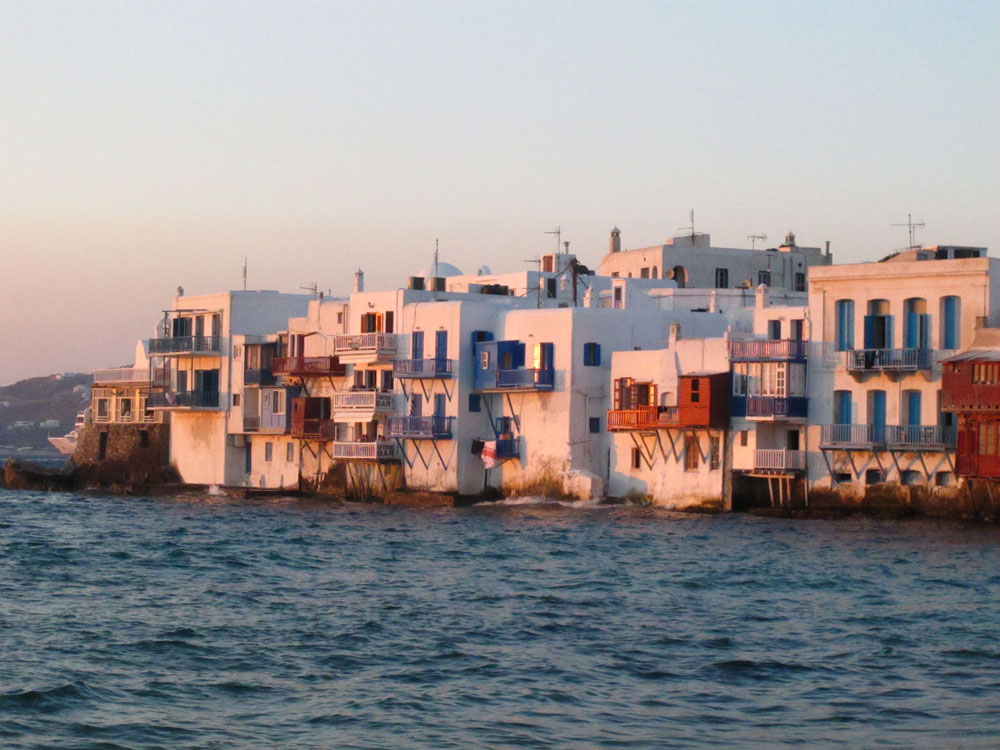 Epic Journey #2: Alamo, CA to Koh Pha Ngan, Thailand
We were lucky enough to fly home for the holidays during our year abroad. As we were in Hong Kong and China during December, it was an easy flight back to San Francisco (I grew up not too far outside the city and my parents still live there). However, it was not so easy on the return trip as we traveled beyond Hong Kong and on to our New Years destination, Koh Pha Ngan, Thailand.
From my parents' house in Alamo, we drove one hour to the San Francisco airport.
We then boarded a redeye on Cathay Pacific (which is an awesome airline and made the 16 hour flight quite enjoyable as far as 16 hour flights go) to Hong Kong.
After a 4 hour layover at the Hong Kong airport, we found that out flight to Bangkok was delayed.
We waited another two hours until our plane was ready and then flew, also on Cathay Pacific, to Bangkok.
Once we arrived in Bangkok, we had 10 hours to kill before our bus left. In order to take advantage of time in a new city, we checked our bags at the train station for the day and wandered around Wat Traimit and Chinatown for a couple of hours. When it was time to head over to Soi Rambuttri, where our bus was slated to depart, we hopped in a cab and sat in traffic.
** The photos of us in Bangkok are a special treat. I wouldn't normally post such horrible photos of us, but they are funny and also illustrate how one feels after traveling so far and across so many timezones. Enjoy it. It won't happen again**
Once nighttime came, we boarded our 8 hour overnight bus that took us to Chumphon ferry dock, where we would pick up our boat to the islands.
We boarded our ferry and waited at the dock for almost two hours for all the seats to fill up before we left.
The ferry took three hours to arrive at Koh Tao, the first stop, where we were able to watch the sunrise over the island for the first time in east Asia.
Another hour and a half later, our ferry pulled up to the Thongsala Pier on the island of Koh Pha Ngan, our final destination.
OH WAIT! not yet. Once we got to our guesthouse, our room wasnt empty or ready for us, so we had to wait nearly three hours in the restaurant until we could get into our room. At least they served us some breakfast.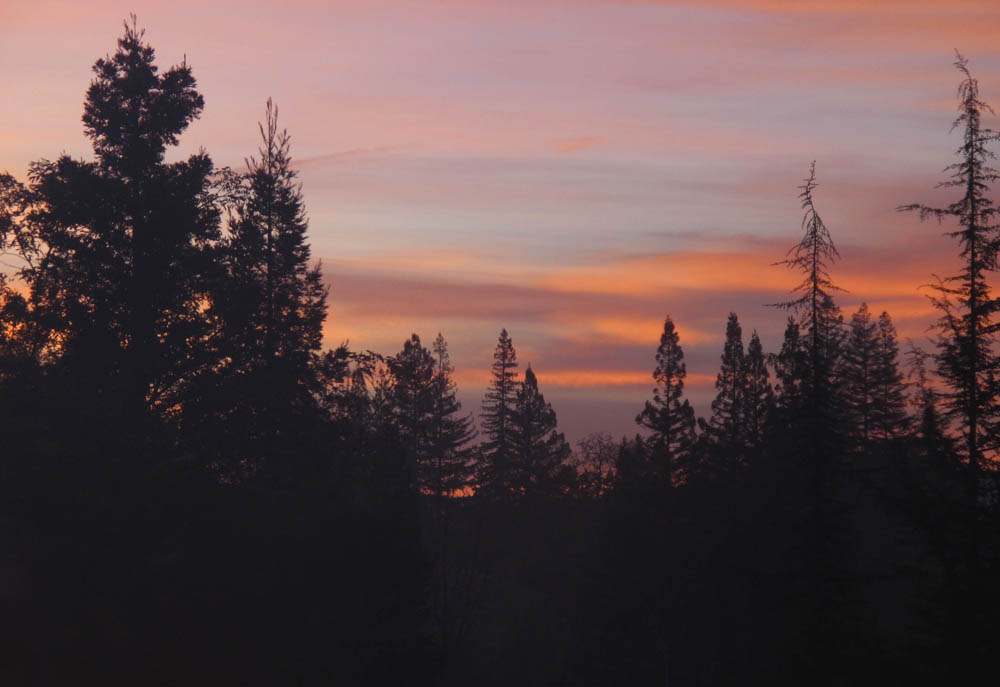 Jetlagged in Bangkok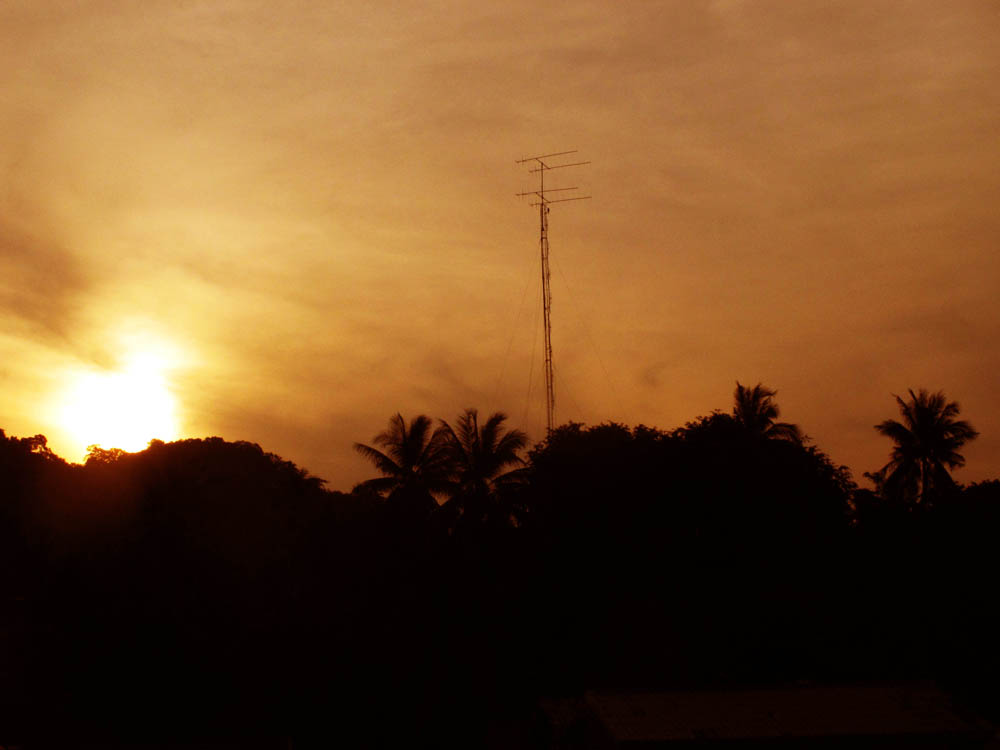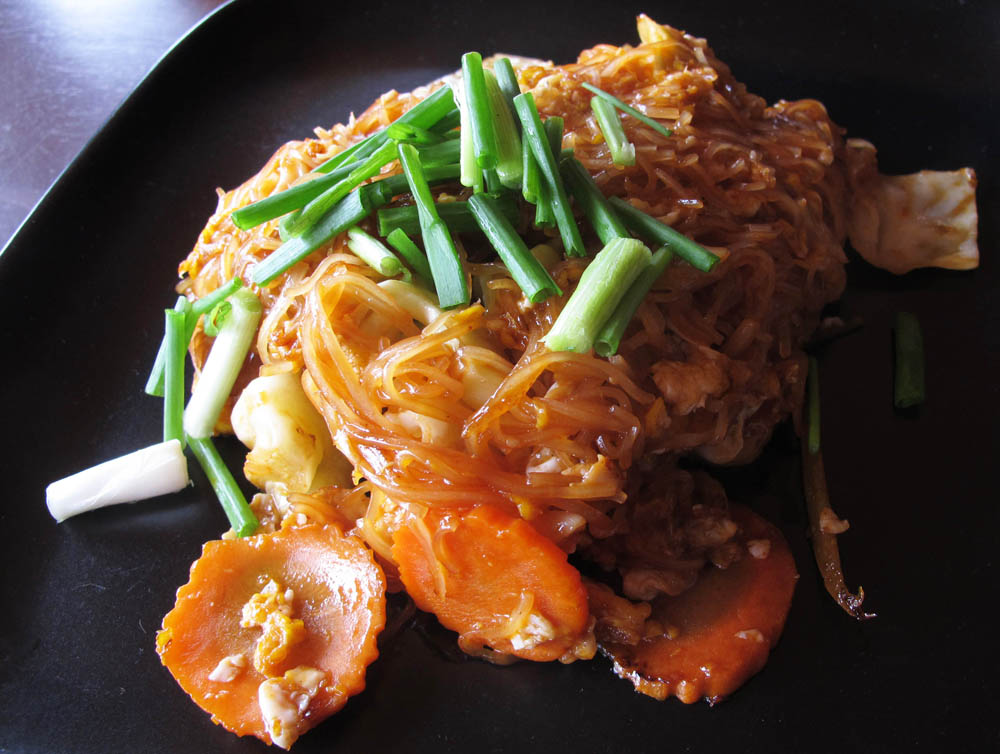 Epic Journey #3: Kuta, Bali to Ka'anapali, Maui, Hawaii
This was a particularly difficult journey, not only because it was long and ridiculous, but also because it was our return to the United States. Yes, our entry to the United States happened to be in the South Pacific on a tropical island, but it still marked the end of our international traveling for The Trip.
As it is convenient to the airport in Denpasar, we spent our last day in Indonesia in Kuta, the Cancun of Bali. After dinner, we sadly headed to the airport to catch an 11pm Air Asia flight to Darwin, Australia.
Our flight arrived in Darwin at 445am. Our next flight left at 1030am. We found a cozy corner in the arrivals terminal and curled up for a nap.
We then flew from Darwin to Sydney, a five hour flight on Jetstar.
The Sydney airport separates its international and domestic terminals into essentially two different airports and its shockingly cheaper to take a taxi than it is to take the airport train. So we took a taxi to the international terminal.
We had about a five hour layover at the Sydney airport before our flight to Honolulu, Hawaii, so we found the airport showers and, well, took showers. In the airport. Classy.
Our final international flight of The Trip was a Jetstar redeye from Sydney to Honolulu, Hawaii.
After an 11 hour flight, we entered the United States. Boo.
But we were still on a tropical island! Yay!
The Hawaiian islands hopper flights are on the opposite end of the airport as the international gates so we sprung for a pram and pushed our bags all the way across the airport until we reached our gate for our flight to Kahalui, Maui. (side note: can someone explain the word Pram to me? Aussies?)
The flight to Maui was a short 30 mins. They served me guava juice. Two points, Hawaiian Airlines. Two points.
We then bused it to the rental car lots so we could get on the road to the Ka'anapali Beach Hotel on the other side of the island. (Thanks for the wedding gift Ann!)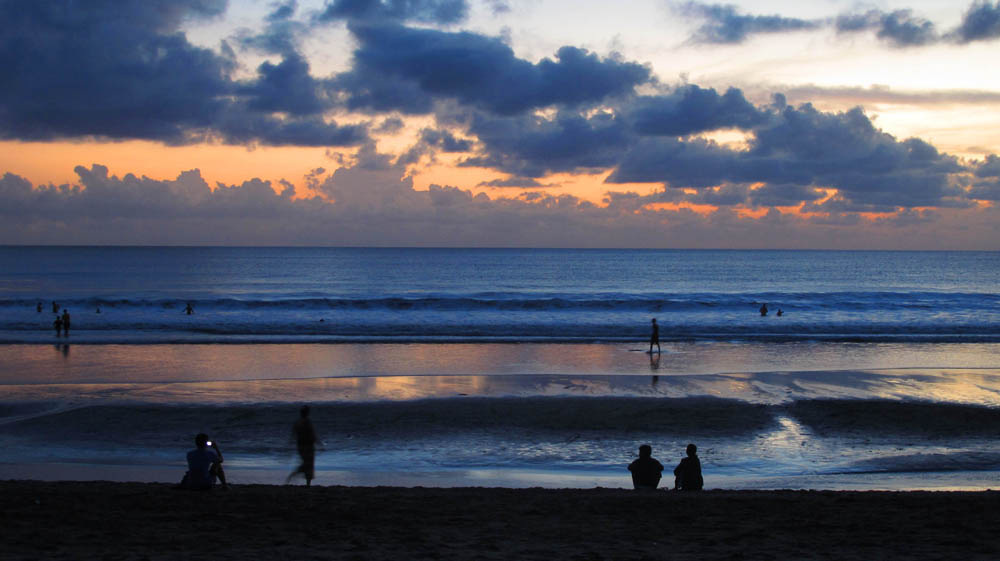 Back to the West. Sydney Airport Fast Food