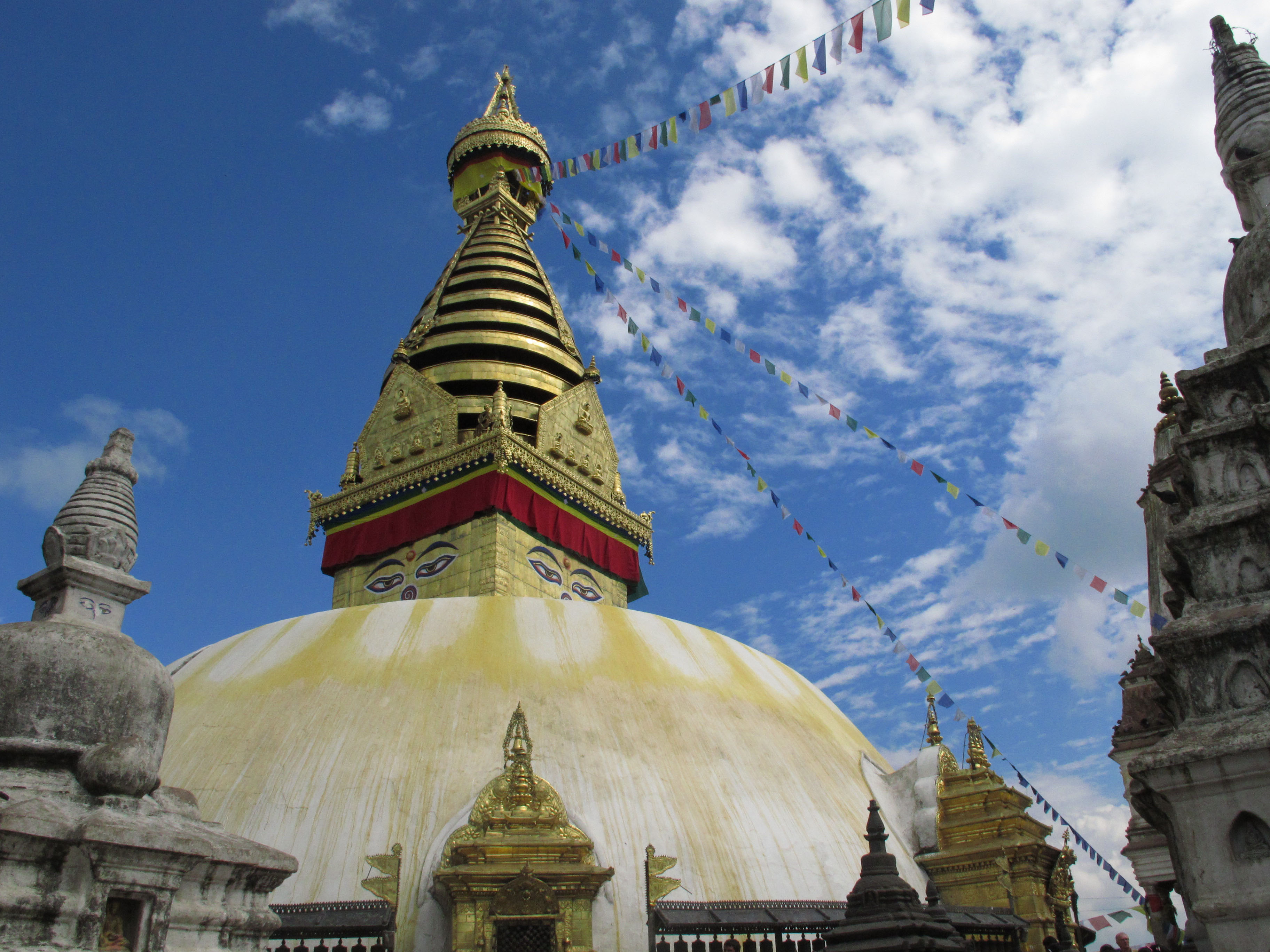 As we get closer to the warmer weather, I feel a natural pull to spend more time walking around Brooklyn on the weekends. The trees are just starting to turn green, the early spring blossoms are almost reaching full bloom, and the air is warm enough to loosen the scarf and lighten up on the layers. (not that this winter made me pile on that many of them)
While feeling the desire to walk around my own city, I am remembering the feeling of walking around other cities, both far away and close by. Today I'm thinking about our first day in Kathmandu, Nepal. We flew in from Dubai the night before and were prepared to need a few days to adjust to the different social and physical conditions of the city. This first day in Kathmandu was also our first time we met our trekking group – A couple from Boston, a couple from Canada, a seasoned hiker from the UK, and some of the guides of Himalayan Glacier Trekking. We drove around the city to see some of the most interesting and important places- Durbar Square, Swayambhunath (the Monkey Temple), Pashupatinath (cremation grounds), and Boudhanath Stupa. Along the way the Nepali world began to reveal itself to us.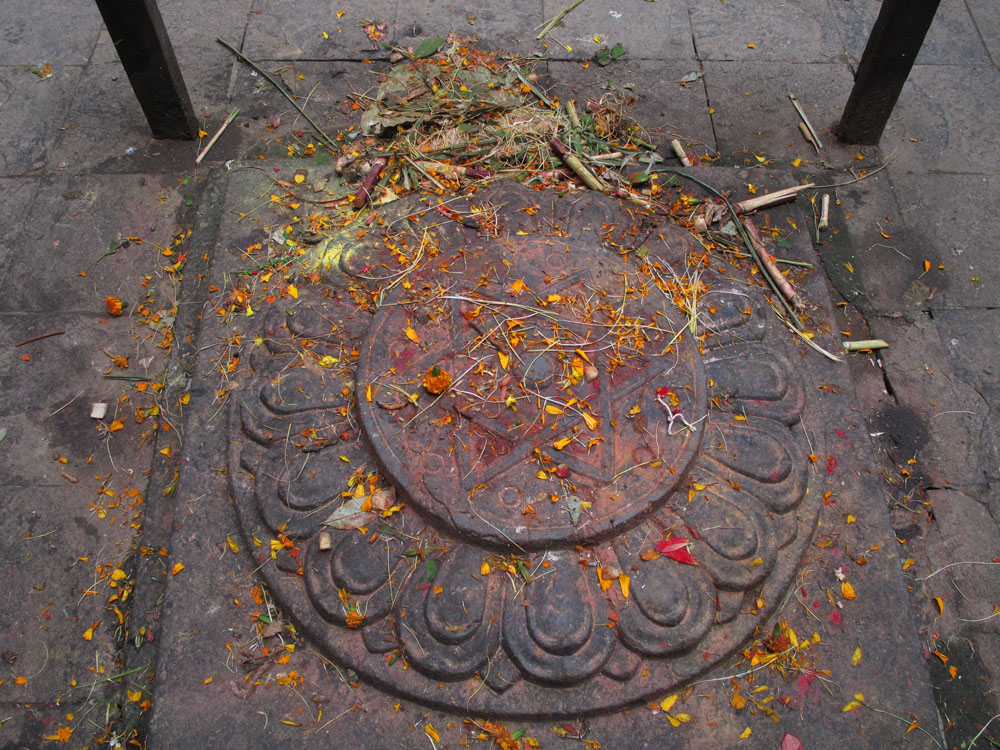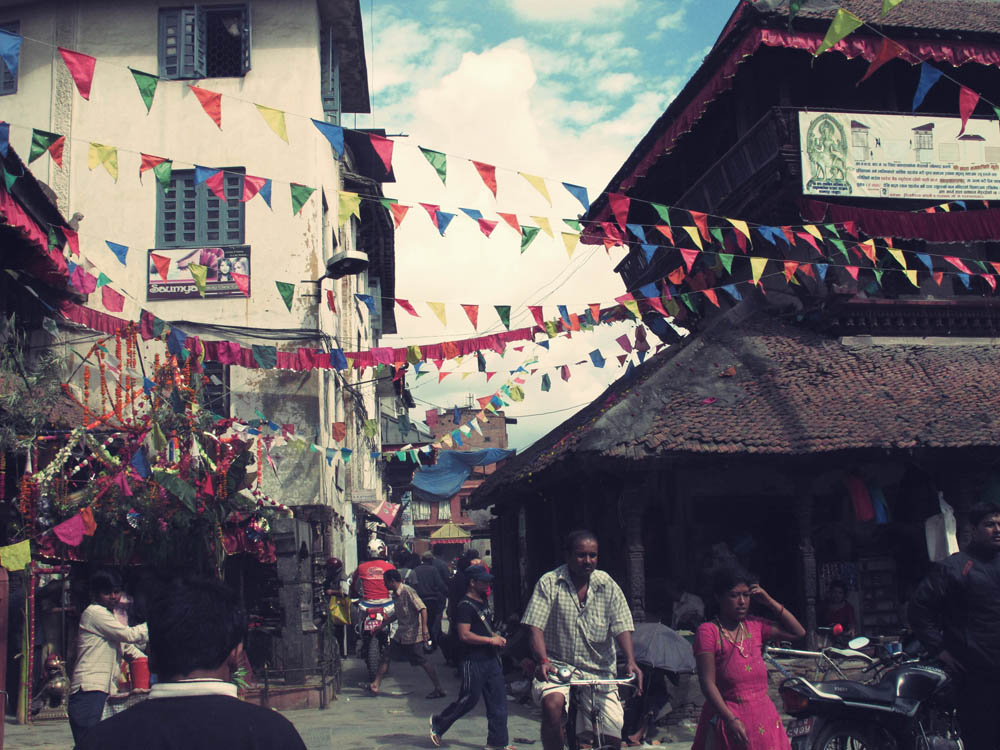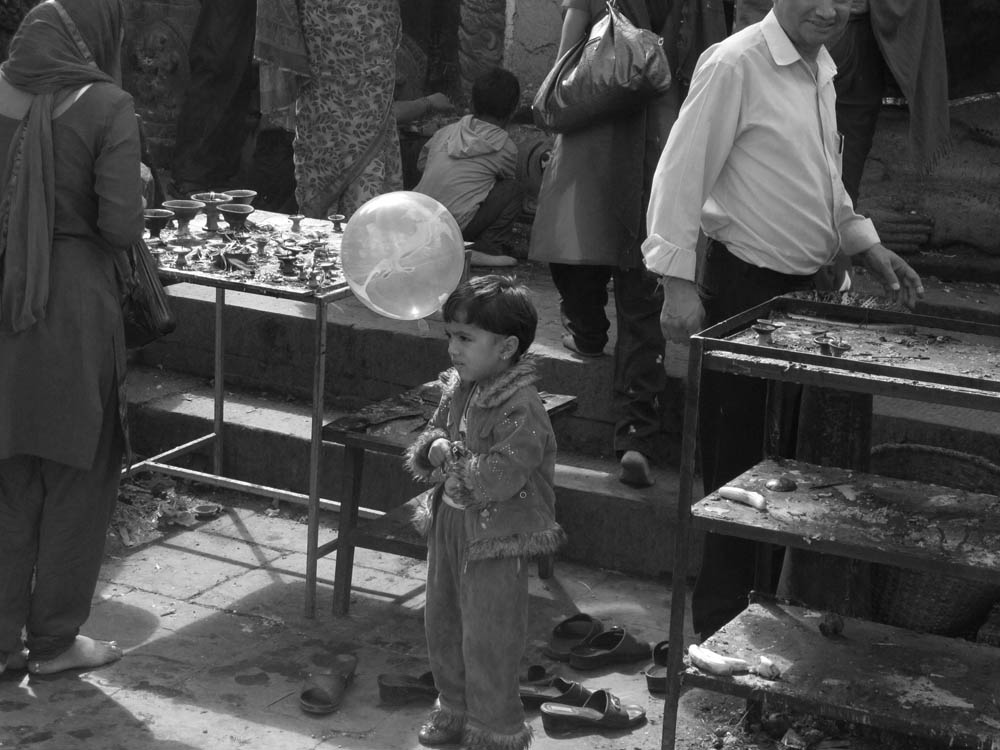 The city is extremely expansive and is impossible to traverse only on foot. Traveling either by taxi or rickshaw or group van is the only way to get out to all edges of the city to see the most interesting sites. At each site we visited there was another important religious shrine or monastery. Both Buddhism and Hinduism are wide practiced in Nepal, though one is generally more palpable than the other, depending on where you are. (Buddhism is king in the mountains where as Hinduism in more popular in the south) Buddhist stupas and Hindu temples both offer a completely different set of traditions and temples, as well as decorations – both were so foreign and unique to us that it was almost overwhelming to try to digest them both in the same day. As we went back and forth between the religions it became more clear to us that even though both are completely different in belief and practice, they co-exist seemingly peacefully in the same city (a lesson for all of us to learn). It was an amazing immersion in Eastern thinking and an intense day for culture shock. As this was our first time  in Asia proper, it will always be a memorable day, but also extremely confusing to look back upon.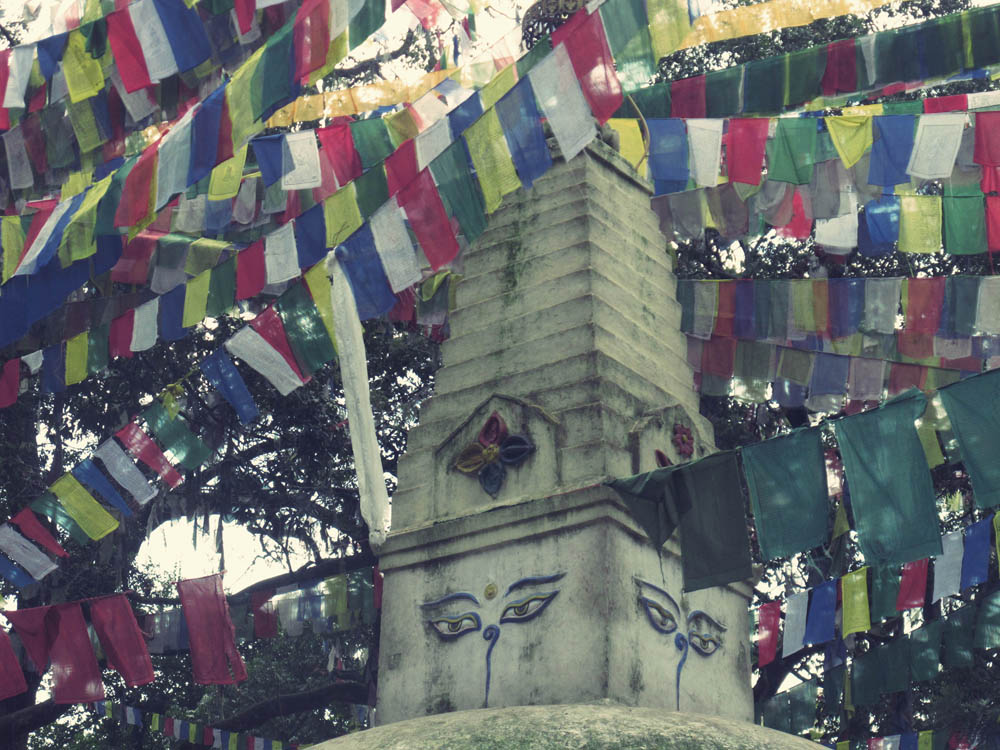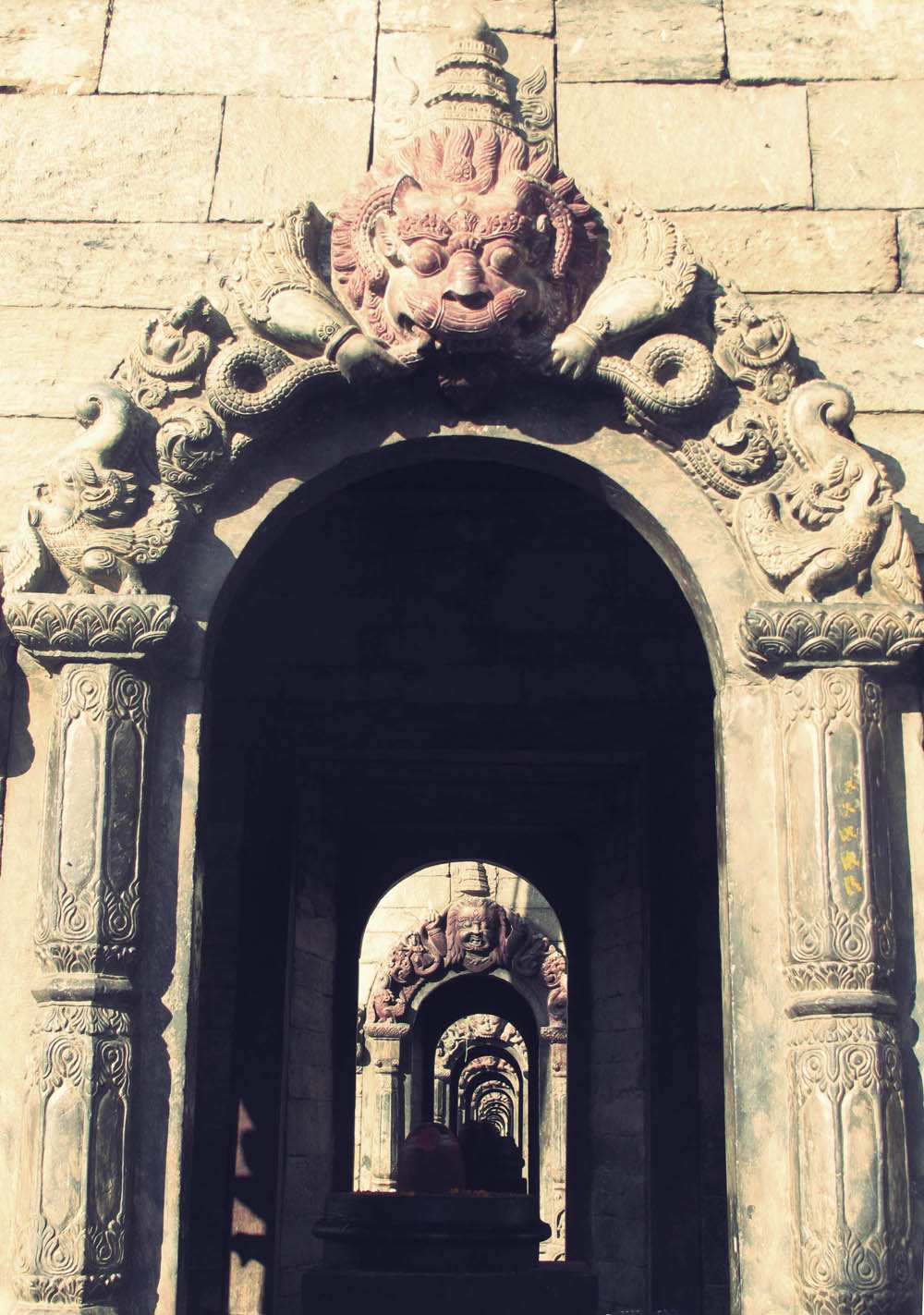 Though we spent little time in Kathmandu in favor of other places in Nepal, I was happy we had a few more days in Kathmandu on the other side of our Everest Base Camp trek. There is so much to absorb – both religious and cultural – by walking and riding around the crowded and bustling alleyways and boulevards. Its impossible to feel the city's energy in 24 hours.
An argument for the tourist ghetto, Thamel: Along the these alleyways, trekkers have been shopping and preparing for Himalayan adventures for generations.  Though now filled with pashmina shops and souvenir markets and Western cafes in addition to countless shops selling mountaineering gear, Thamel serves as an eerie reminder that many Everest climbers walked the streets and never came back. Nepal is the gateway to Everest and these shops and streets will always have my respect as the place where so many explorers and brave climbers started their epic journeys to Everest.