If you only do one thing on Sanibel Island, make a point of seeing either the sunrise or the sunset. Everyday. If you stay on the north/west side of the island or up on Captiva (the island to the north, connected via roadway), the sunset is king. On the southern side, it's all about the sunrise.
On my recent trip to Sanibel, I'd snap up out of bed every morning at 7am and drag Matt and my camera down to the beach. We'd walk along the water and listen to the hum of the waves as the colors morphed across the sky. It's sort of a social scene down there because it's such a perfect place to watch the sky. People running, people slowly waking up with a cup of coffee, dogs on their morning walk. Though it pretty darn early to be getting up on a relaxing trip to the beach, it was the best part of each day.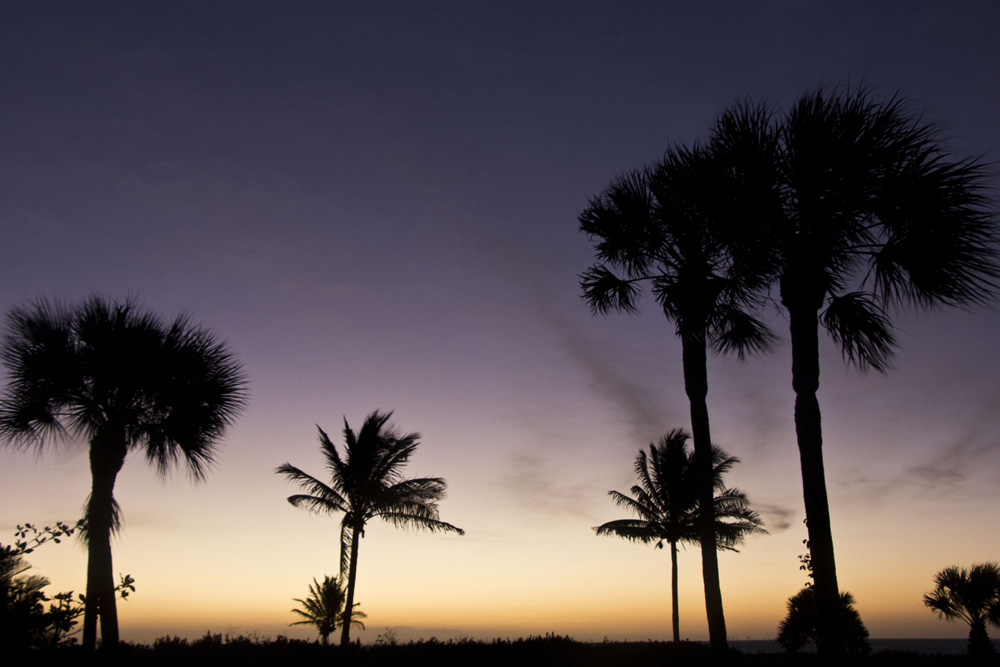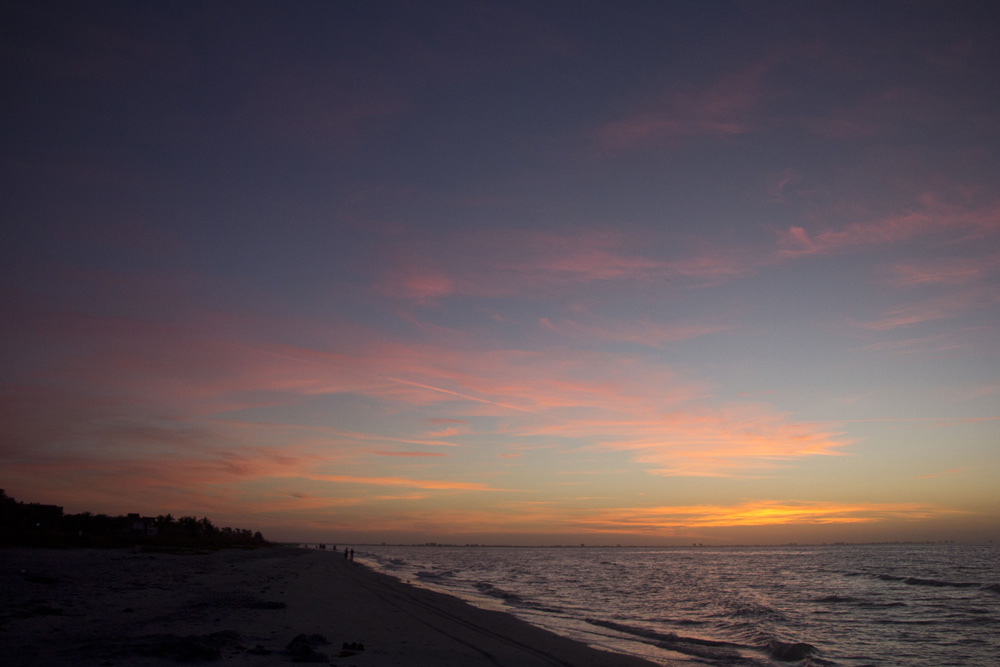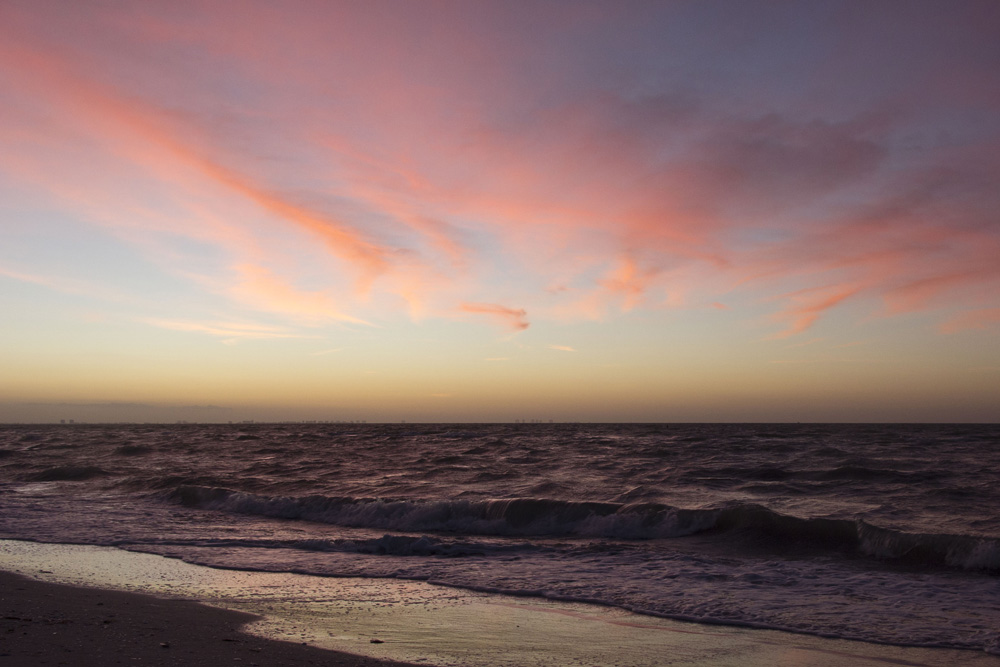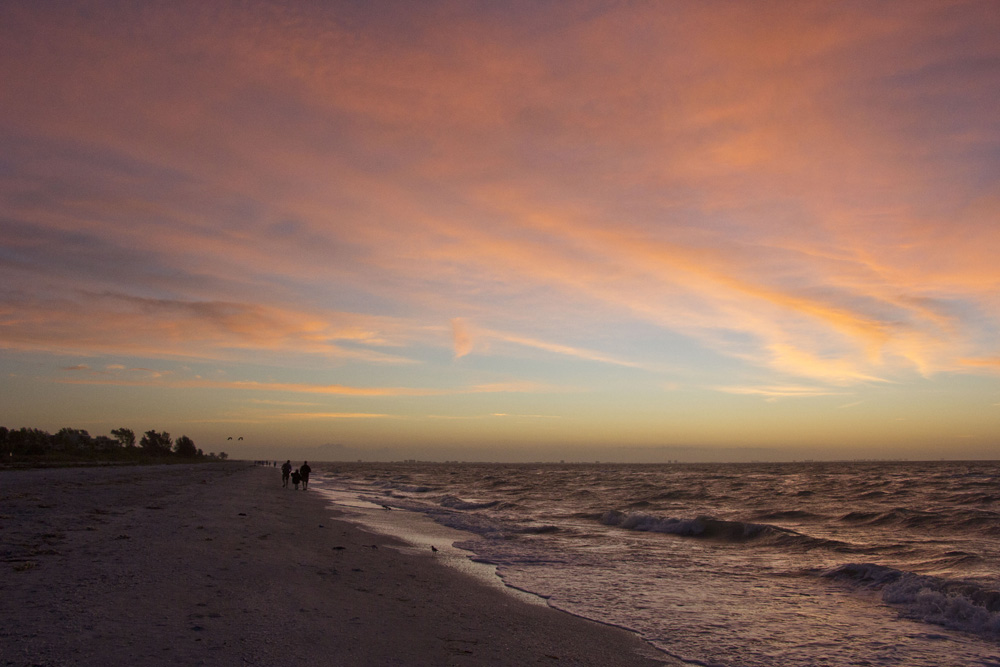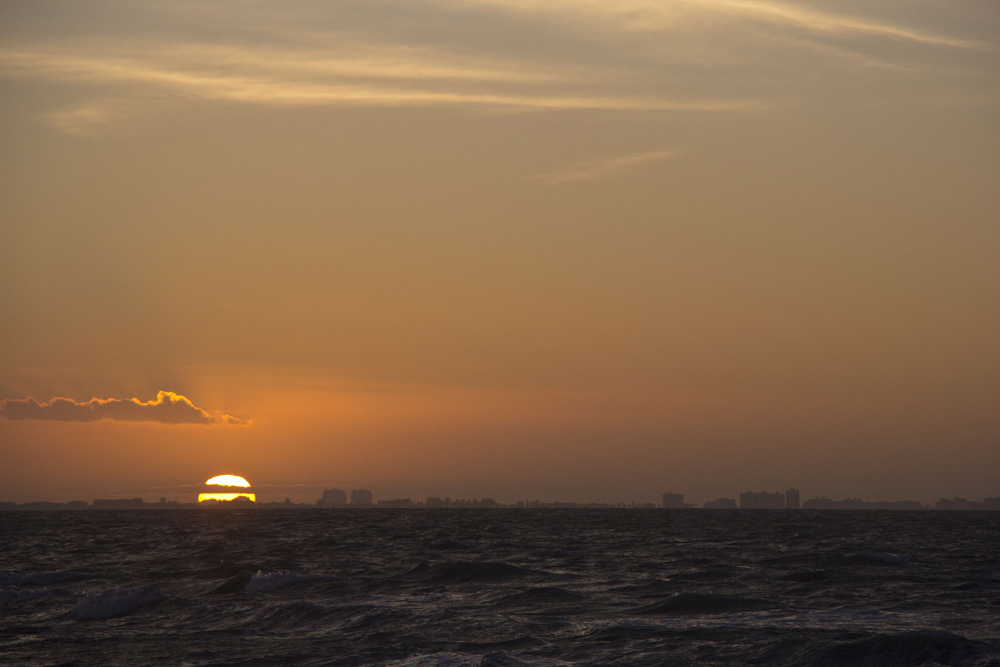 While the colors in the sky look like an impossible watercolor, I love the reflection of the light in the waves and on the wet sand as the surf pulls back. A smooth glass-like sparkle in the morning light.