I'm a sucker for scarves. My collection of scarves is one of my most favorite things I own in this world. Despite my lack of stellar New York City style (or any style for that matter), I can always count on my scarves to make me look put together. I manage to wear one basically everyday of the year. Yes, even in the summertime.
A scarf is also the one thing I bring home with me from nearly every place I travel to unless buying a scarf doesn't make sense. Why? Well, In addition to being my secret style weapon, a scarf is a functional piece of clothing that can be used on the road and at home. They are generally pretty small and easy to fit into even an over packed bag, and they always come in handy when you need something to cover your shoulders/use as a coverup/use as a towel/use as a blanket.
When wandering around Fort Kochi , we happened upon the clothing and housewares boutique Anokhi. While Anokhi is not a Keralan company, it didn't make the scarves any less beautiful. (There are a few shops around India though the homebase is in Jaipur.) And when you live in Brooklyn, New York – in the United States, which is in the western hemisphere of earth – Jaipur is basically "local" in Kerala. I haven't found any Indian print scarves anywhere else that are beautiful or are this reasonably priced.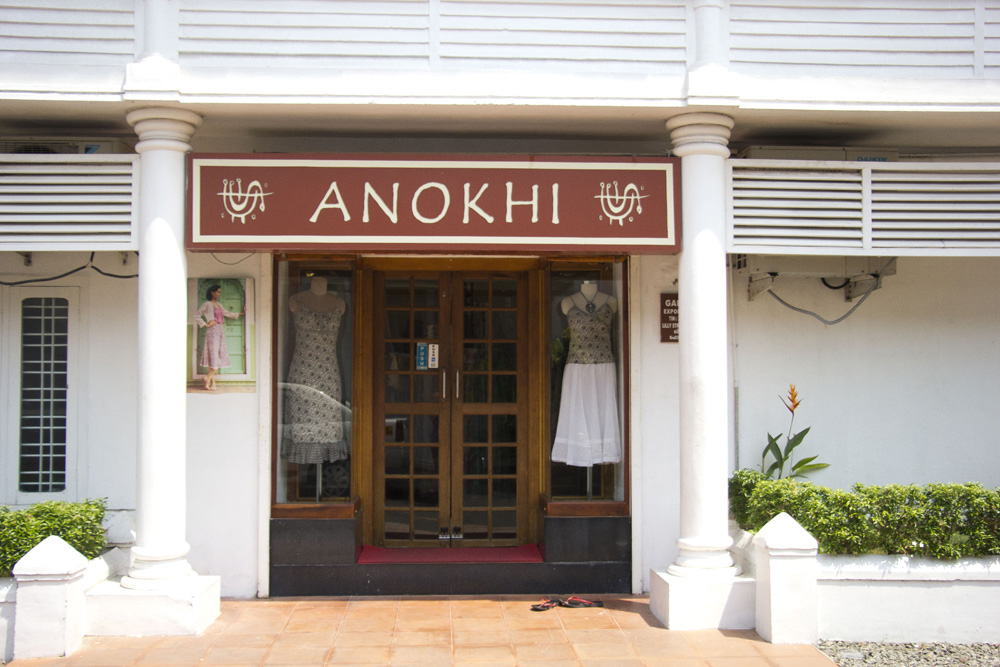 I spent a stupid amount of time in this shop inspecting every scarf, every skirt, every bedspread, and every shirt. (Matt, though bored of out of his mind, was totally fine sitting directly under the air conditioer). After about an hour of loitering around the store, I purchased a couple of Dupatta style scarves. Dupatta scarves are HUGE pieces of fabric that can be used in many ways – as a western scarf around the neck, a headscarf, a shoulder wrap, an over the shoulder decoration over a saree, and more. It's very versatile and with the good quality silks and cottons Anokhi uses, I've found that the dupattas are great for both the warm and cool weather. I also picked up a shirt, a bag, and some boxers for matt. I could have gone even crazier in this shop had I not had to carry my pack so many more kilometers throughout India. But I am so pleased with what I came home with.
These scarves will definitely be part of my closet – where ever that closet may be – for many years.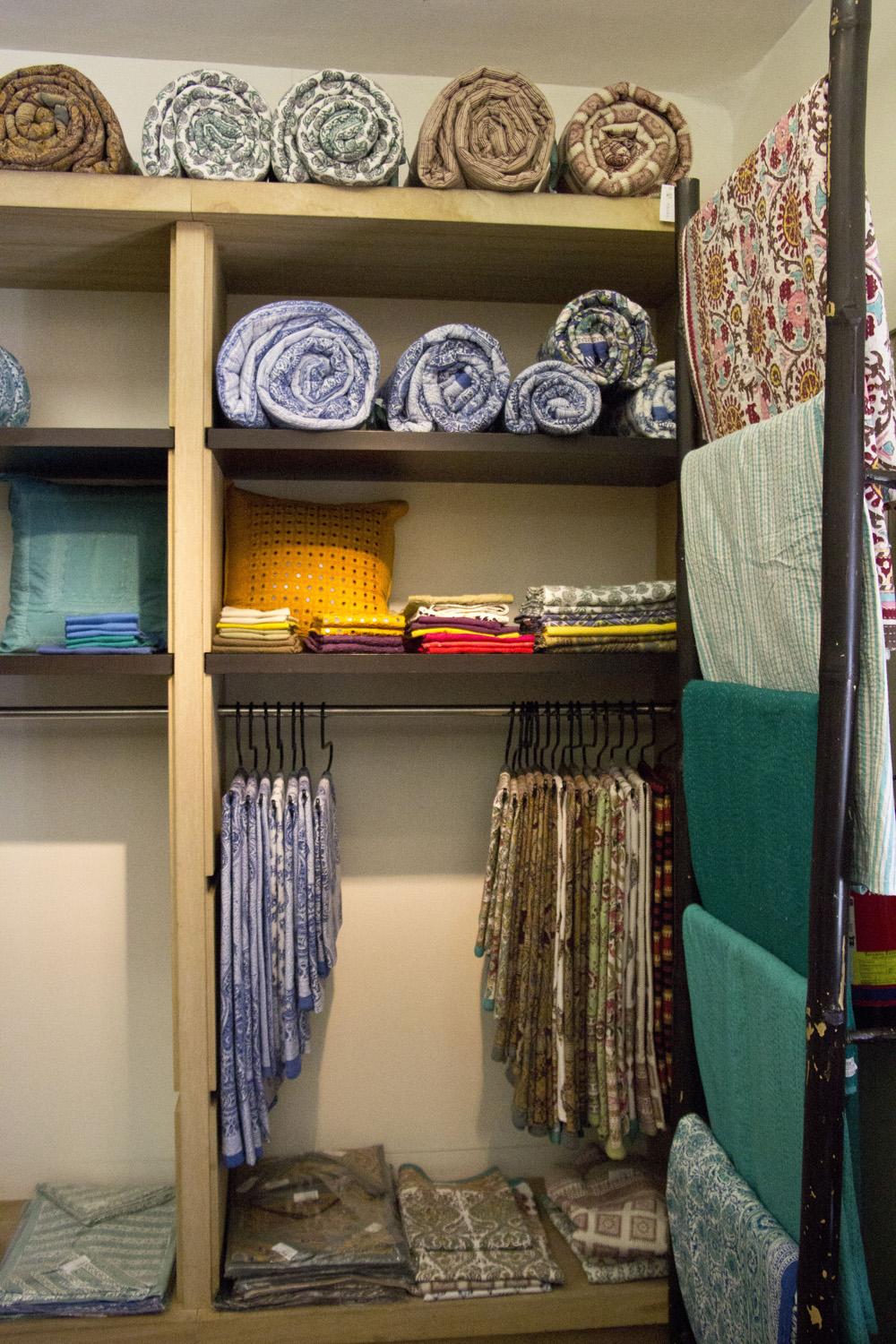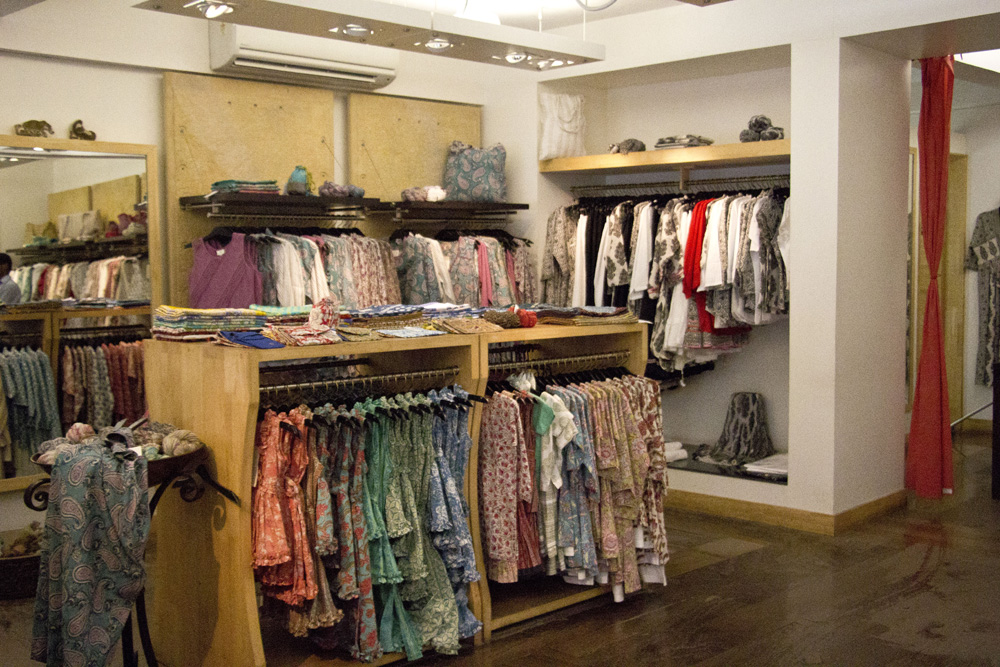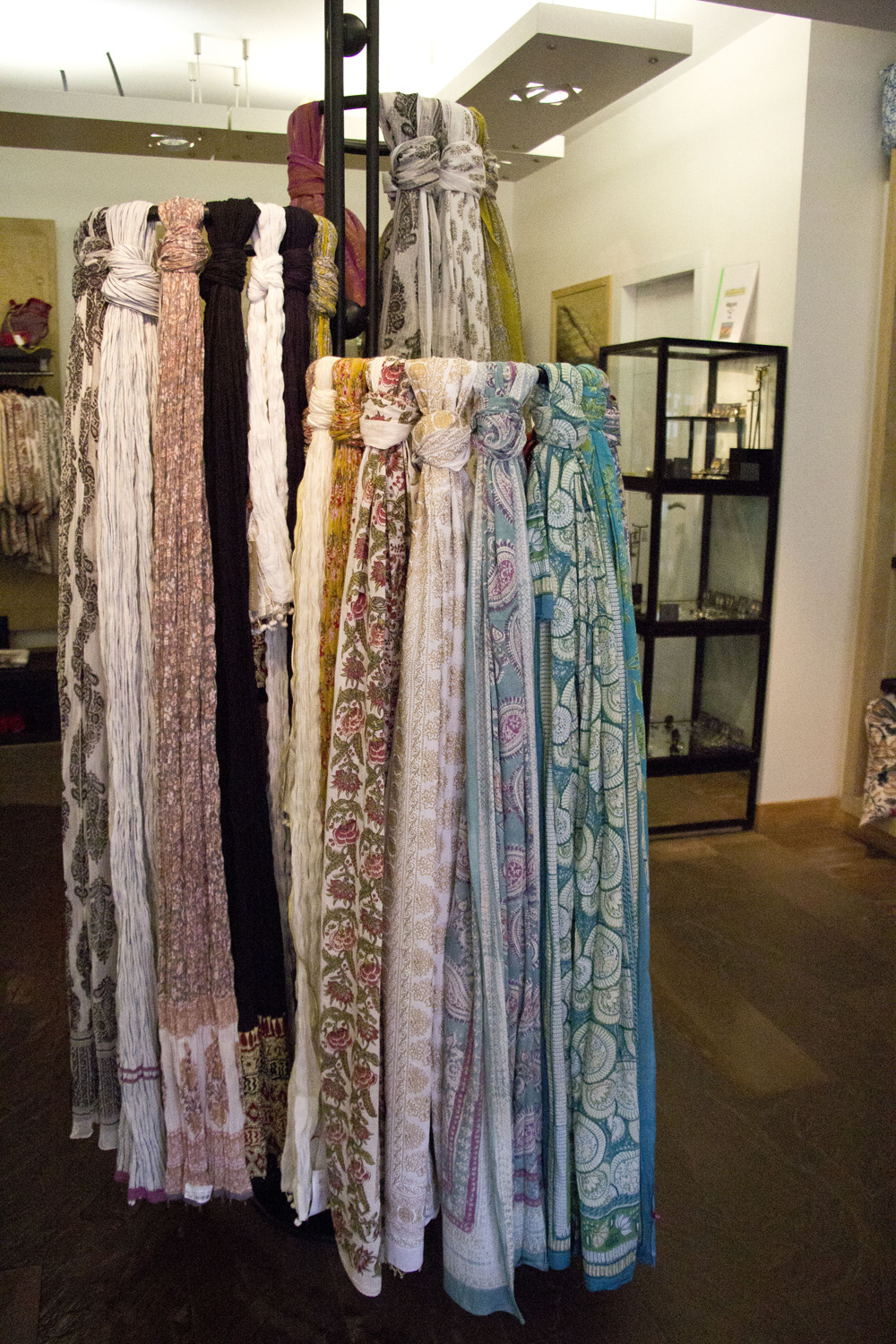 ---
 Check out the Anokhi website. Yes, you can buy some of their patterns and styles online, but the prices are triple what they go for in the Indian shops. Plus, there's way more in the store than you'll see online.
---