I've never been the kind of person to go to a spa while traveling. Honestly, I'm not even the kind of person to go to a spa when I'm at home. Perhaps it's my nagging practical inner-voice and budget travel style that keeps me out of the luxury circuit. Perhaps it's just been low on my priority list. Lately though, I've changed.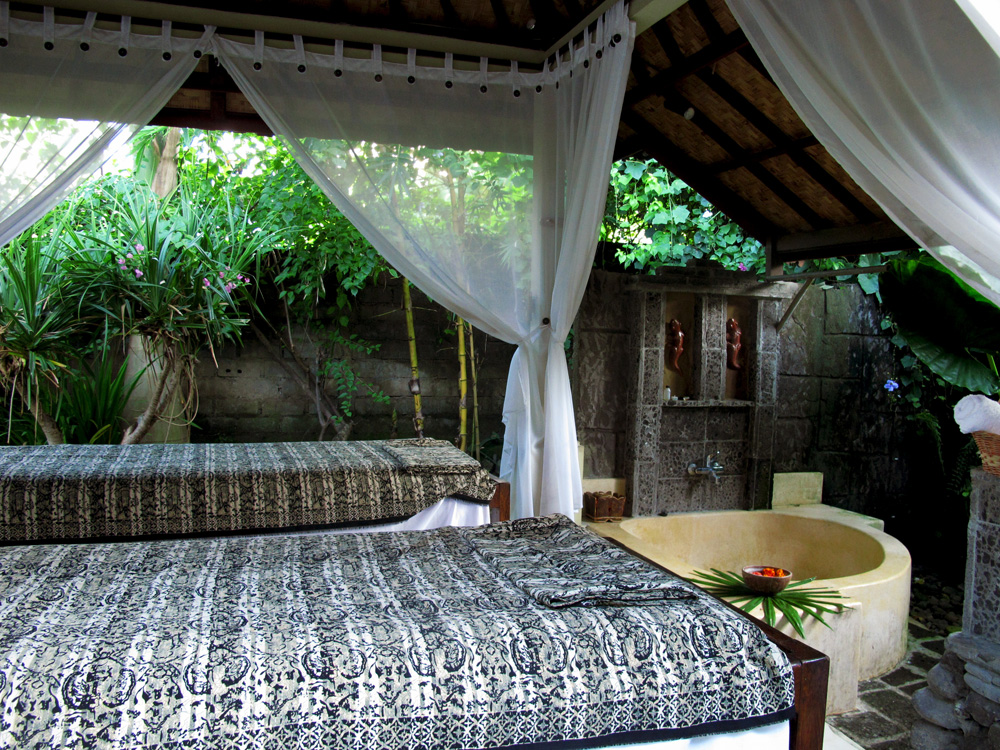 I never experienced a true spa treatment until I got married. Maybe a few manicures and pedicures here and there, but never a massage or a scrub. So right before the wedding, I splurged on a facial at the Mario Badescu Salon in New York (which every one raves about) as a bridal treat. I'll admit, my face felt amazing for about two weeks, but I walked away from it hardly seeing the worth.
Upon embarking on my round the world trip, I decided to try a spa treatment at my first sensible opportunity on the road. It could be an interesting way to have a cultural experience. Or maybe, for once, I could treat my over-practical self to something girly and indulgent.
It wasn't until we arrived in Pokhara, Nepal, after trekking the Himalayas that I saw a good opportunity. Frankly, there's no better time to splurge on a massage than after a 110-mile hike. And here, in this lazy lakeside village, one hour massages are only seven dollars. I imagined the soft mantra melody of "Om mani padme hum" floating in the air and the scent of night jasmine massage oil being gently applied to my tired shoulders. It sounded nice.
What I actually got was not quite what I'd pictured. My masseur, a 60-year old Nepali man, stood on my back and kneaded my muscles with his feet. I listened to roosters crowing and the jarring sounds of him clearing his throat instead of the aforementioned wispy melodies.
I was too confused and weirded out to say anything so I just let him walk on my back for an hour. Also, the oil was not scented like night jasmine at all. It smelled of the vegetable oil I use at home for stir frys. This experience, though definitely interesting and definitely cultural, was not a highlight of my time in Nepal and most certainly did not sell me on spa treatments.
Perhaps I just chose the wrong place to try out a spa. Maybe Thailand or Bali would have been a better country to dive into the world of salt scrubs and Ayurveda.
Many months after my Nepali back massage, I did have the right kind of spa treatment – one that ultimate has led me to believe that with the right circumstance, the right treatment, and the right mindset, a spa treatment can be an amazing thing. Sometimes it is absolutely worth the value in dollars and in time.
The Kuo Spa in Costa Rica did the trick. It has an environment that demands relaxation and treatments that immerse you in the local environment and culture.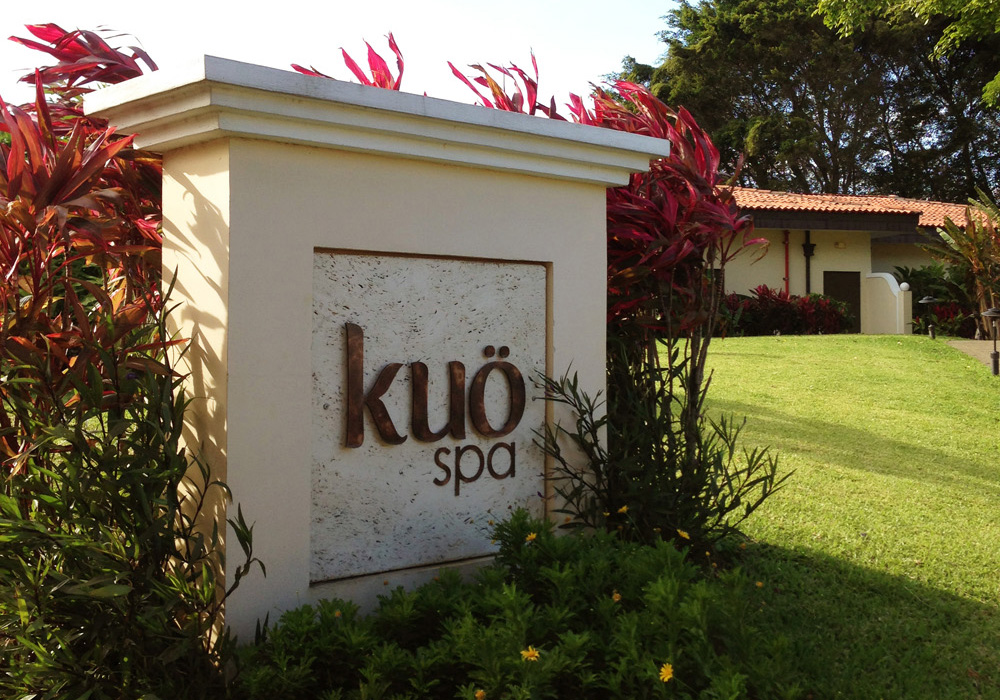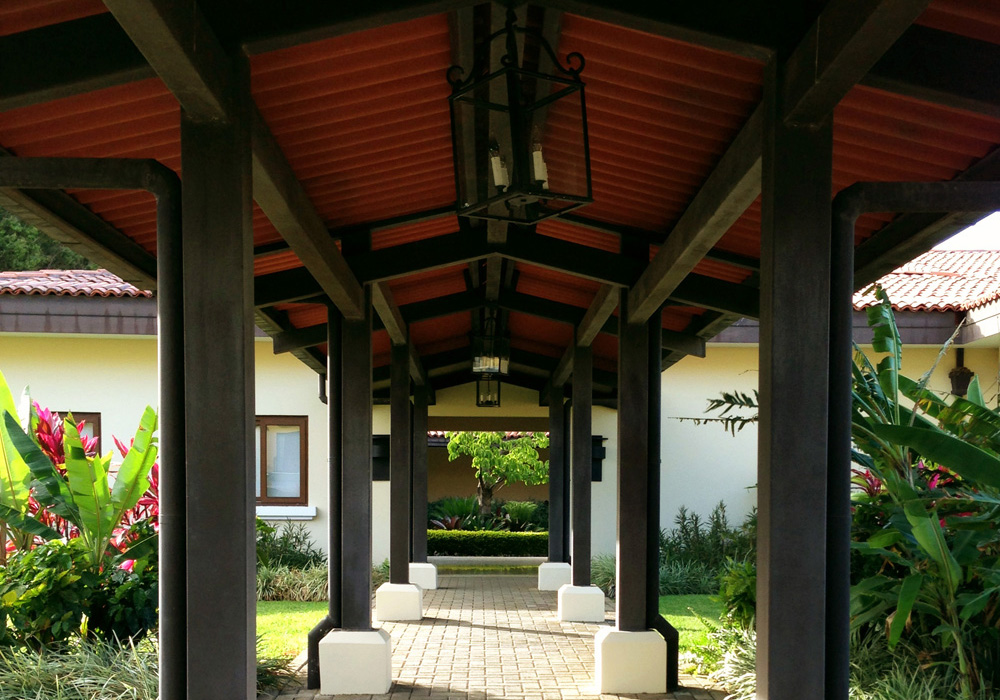 The San Jose Marriott and the Kuo Spa both sit on a coffee plantation, which has influenced the design of the spa considerably. Coffee beans, roasted and un-roasted, are scattered around the spa as a reminder of the transformation both coffee and the spa goer feels. There's even an area where you can walk on the beans as a foot massage. Coffee grinds are included in the treatments as well – the treatment I received involved a 20-minute coffee ground scrub which really invigorated my skin. Yes, it was a little painful at first, but the working through the sting was a mental cleanse as well. (I know, it sounds like I drank the Kool-Aid or something, but I actually mean that. I felt like I'd been through something and come out feeling refreshed.)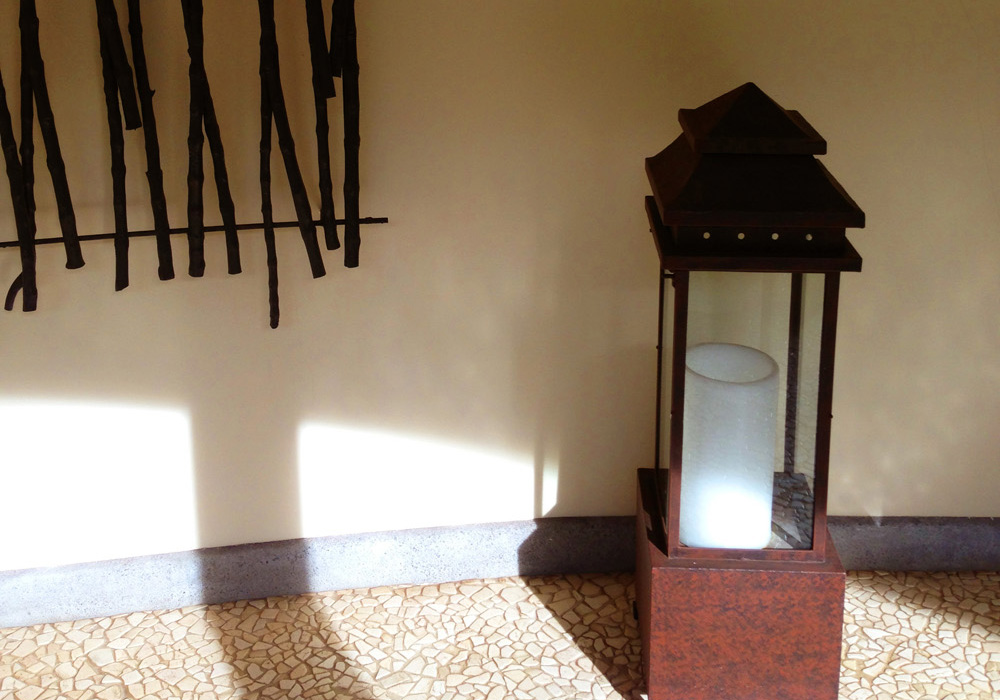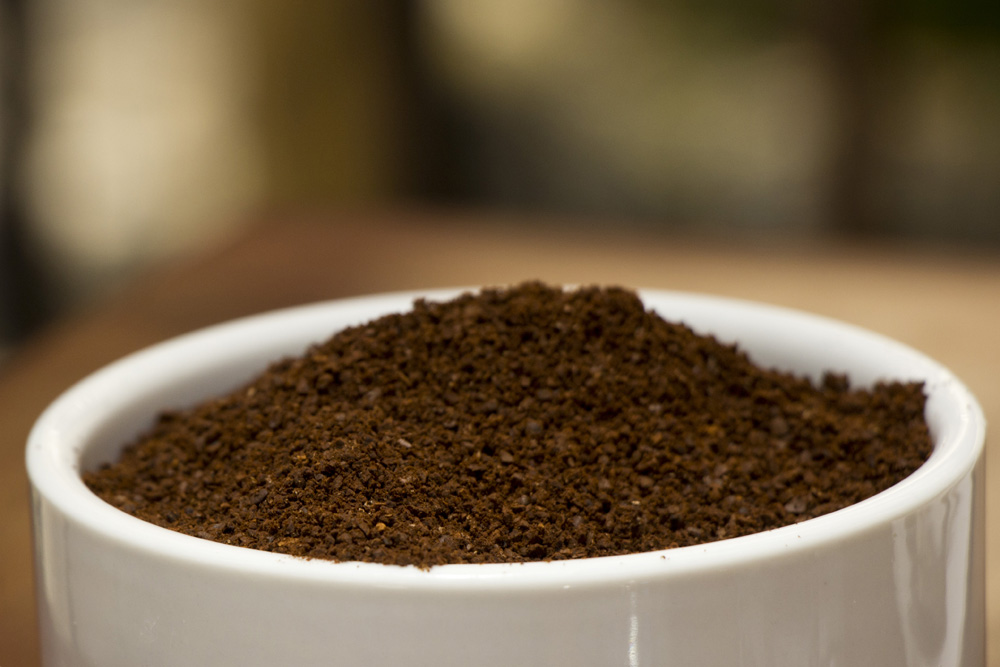 After 20 minutes of scrubbing and a cleansing shower, I laid down for a 25 minute massage. This time, the oils smelled herbal and sweet. And hooray! There was calming music that I got to choose! The best part though was the lack of human beings standing on my back.
Every detail was pulling me in – even the towels that covered me were warmed to a perfect temperature in a little warming box. And the view out the shaded window was of lush tropical plants and flowers. After the treatment, I felt restored from my long flight and ready to enjoy my five day trip in Costa Rica.
The Kuo Spa definitely changed my mind on spas, and I think I may be hooked. I'm hoping to incorporate opportunities both for indulgence and relaxation in spa form on future trips. And maybe, like this coffee scrub, with a little bit of culture.
Thank you to the Kuo Spa and the San Jose Marriott for hosting me.
The Kuo Spa: http://www.kuospa.com/
---
Check it out: TravelShus' Interactive Guide to Costa Rica
---