Chinatown in New York City is like a whole other metropolis unto itself. It has a different rhythm than the neighborhoods that surround it and offers scents that bring me right back to Asia. As it should. It is home to a large community of Asian New Yorkers who have happily brought a culture and cuisine of the east to our western streets.
So on a night when I'm missing Hong Kong or when the itchy panicky feeling of wanderlust takes me over entirely, eating dinner in Chinatown is the only place that will take the edge off.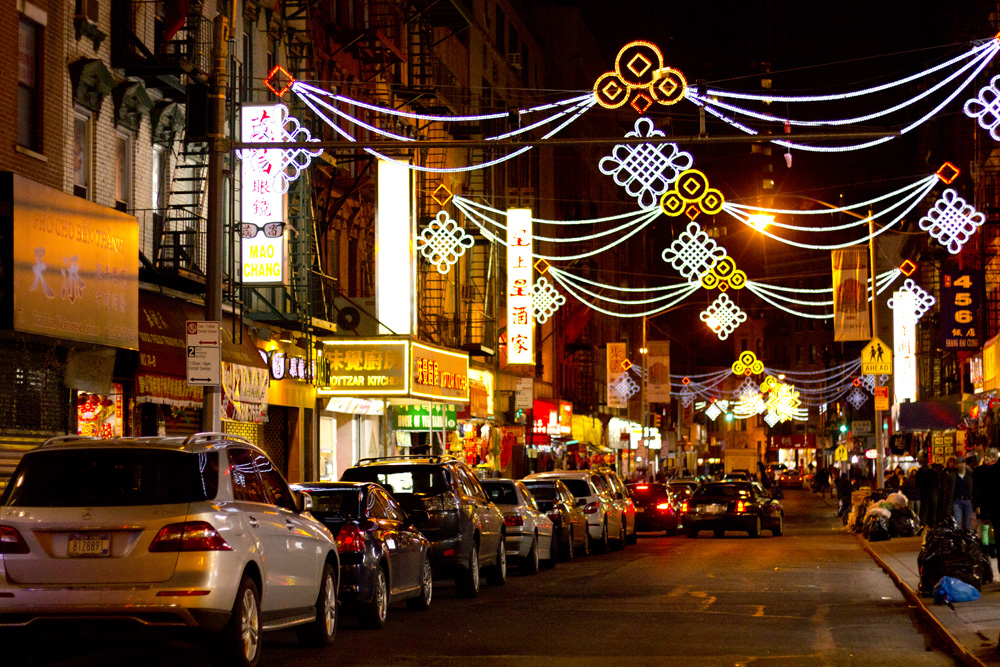 On a cold night this winter, my webmaster extraordinaire, Todd, took me out to a childhood favorite of his: Great NY Noodletown. Apparently it is a place of New York culinary legend, as well as being one of the best places in the city for roast pork, a plate of noodles (of course), and a cold Tsingtao.
First off, Noodletown, is a fantastic name. Couldn't have been named better. Not only is it easy to remember, but it's exactly the type of thing I would have named a restaurant if I ever were to own one. One part obviousness, one part sarcasm. The name does, however, make me skeptical of the food. Thankfully, the rave reviews delivered to me by my computer-nerd-by-day-gourmet-by-night dining partner, made me believe there was more to this place.
And so we went in. Beyond the hanging poultry in the front windows and the bustling staff crowding the front desk. Our wonderfully beat-up table was all the way in the back with just enough of a kitchen view to see the steaming cauldrons of broth and piles of freshly made noodles.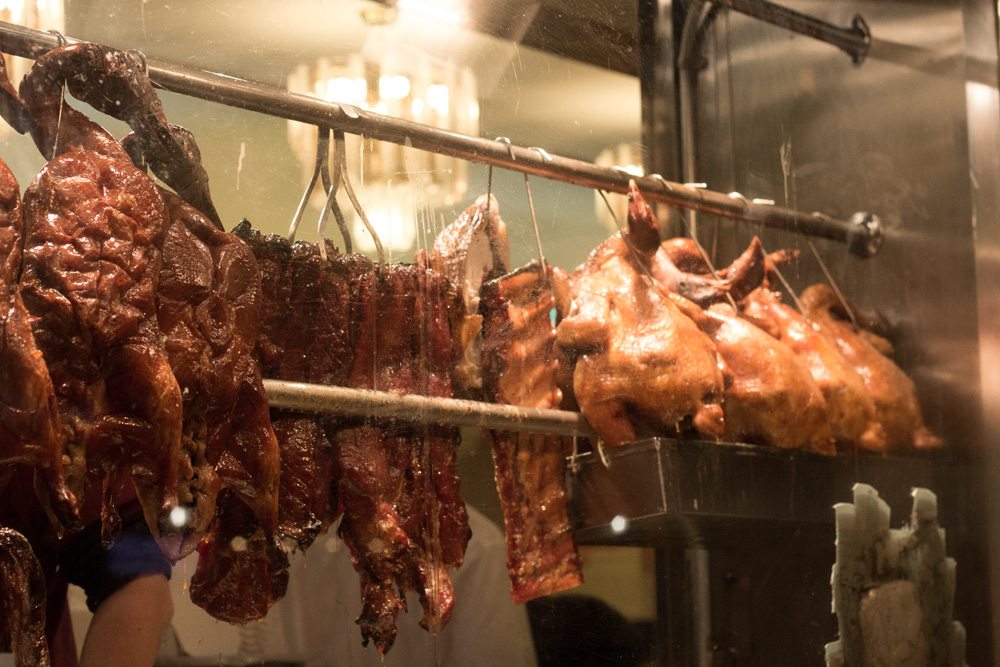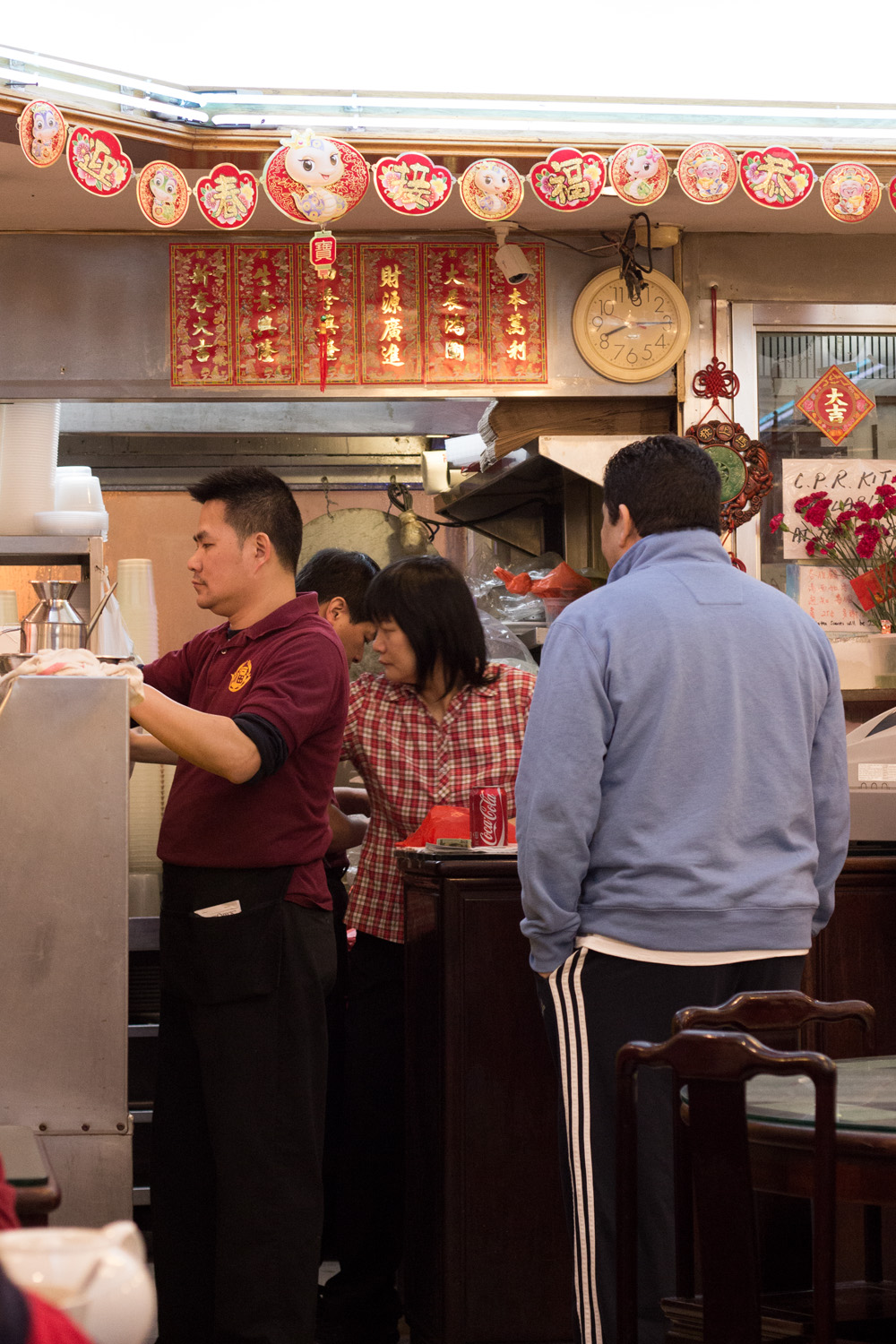 The first order of business: a cold Tsingtao. Kind of important.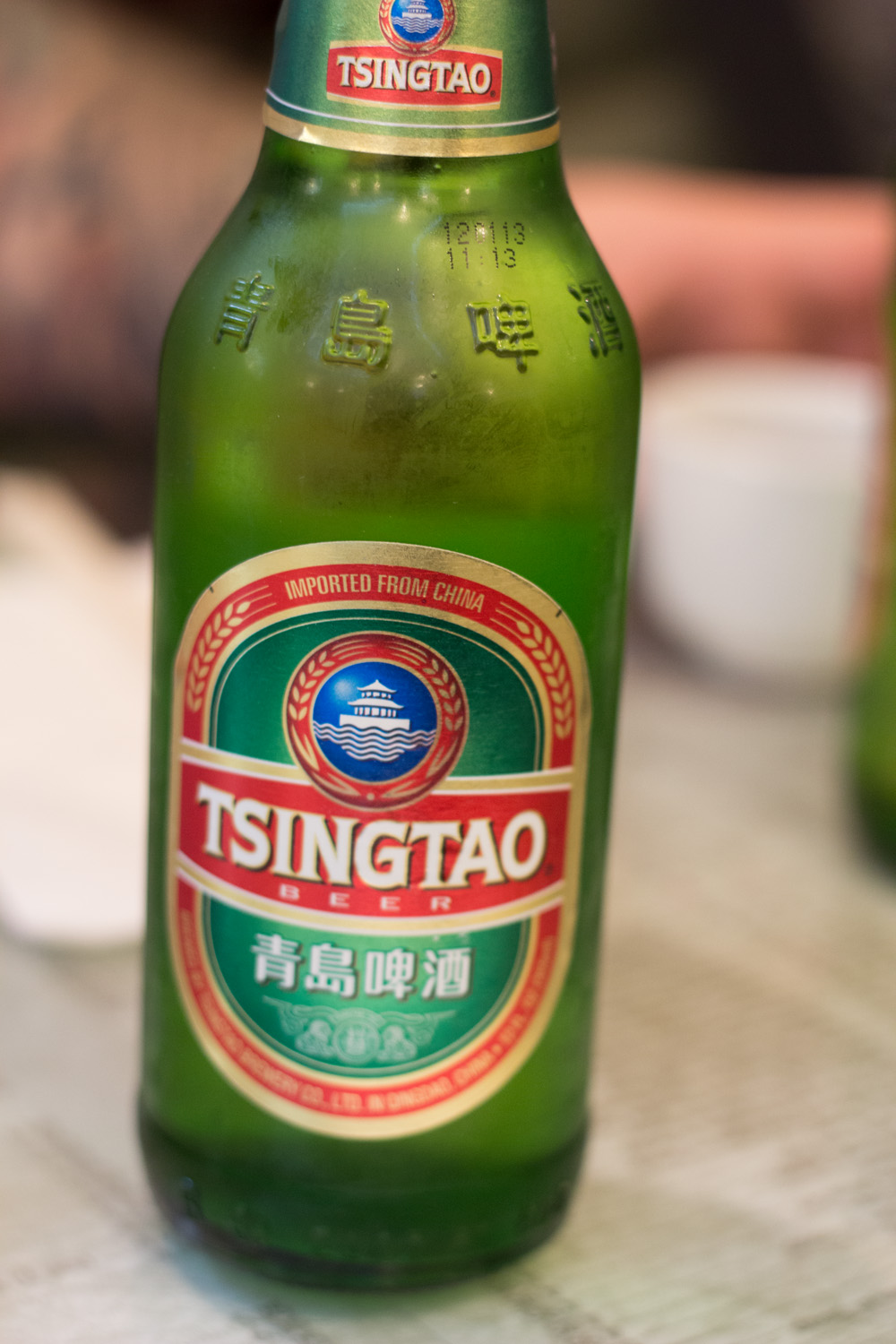 And then a parade of dishes and refreshments that made me forget about a day spent in a chair at my laptop and reminded me of the flavors and sounds of Hong Kong.
This pile of roast pork and roast chicken a top delicate steamed rice was just for starters.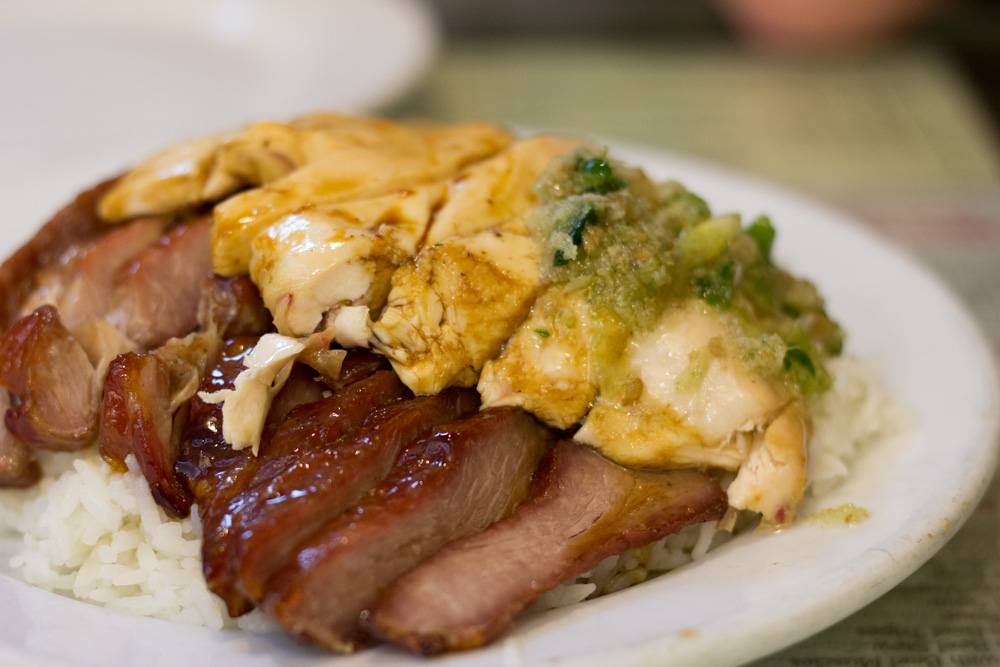 Then a plate of prawns and celery in "X.o. special sauce." Don't ask. I have no idea what the x.o. part means. The dish looked nonsensical on the plate but the flavor was epic. This may have been the stand out dish that will make me return to eat here.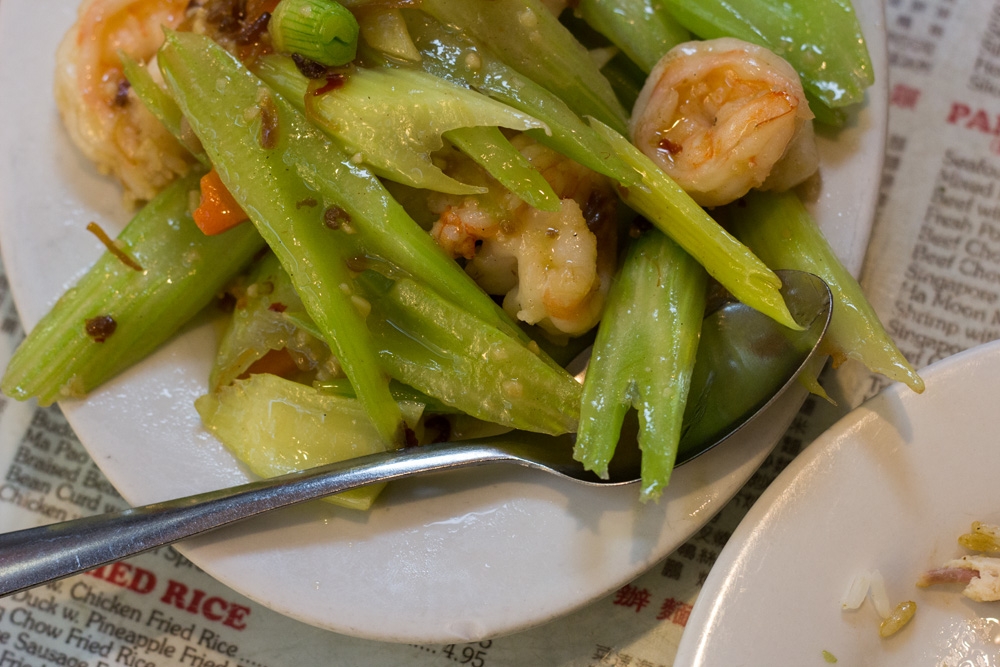 Then a break for tea. Perhaps I had another Tsingtao. Who knows.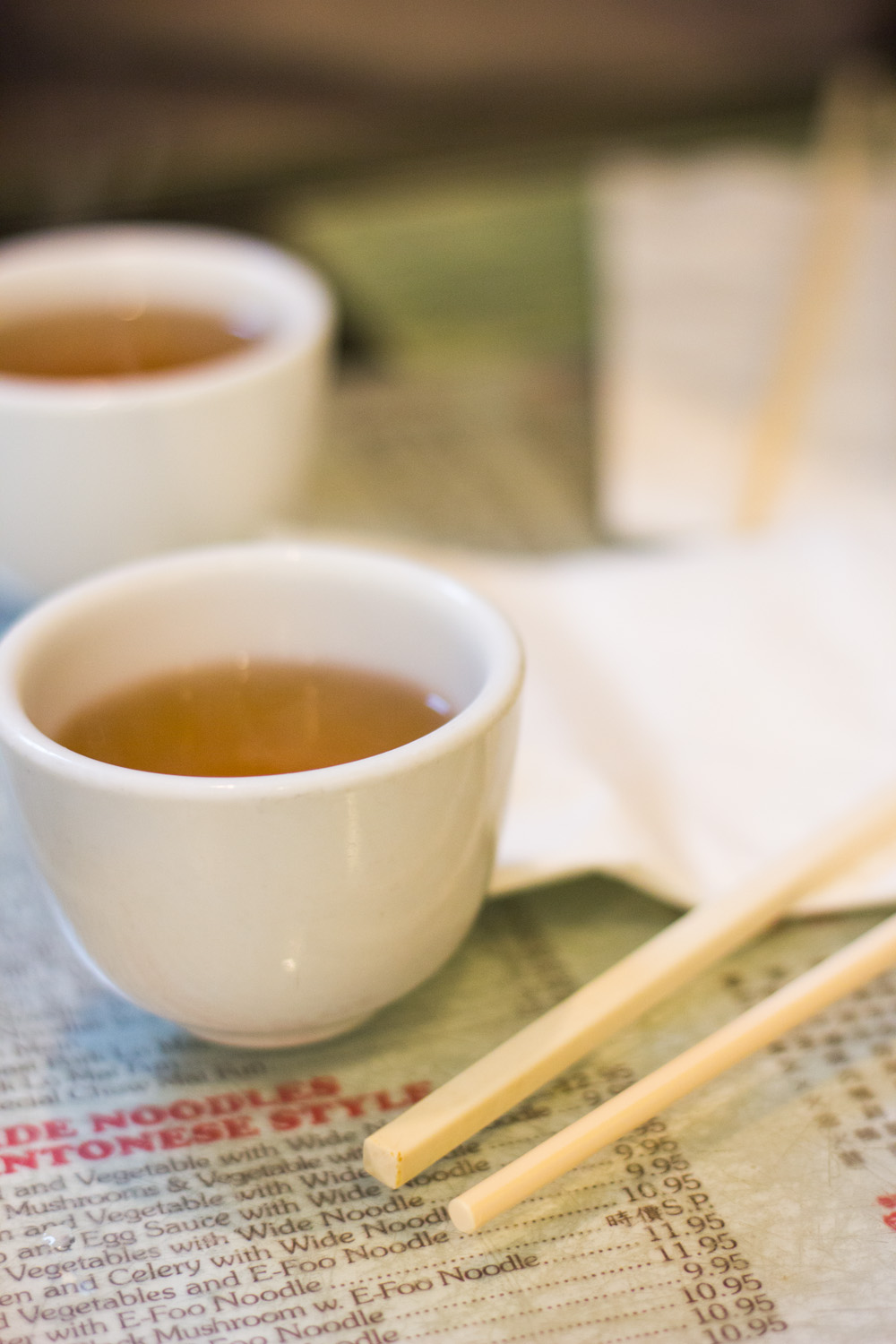 The final dish of the night was a Hong Kong specialty and one that Great NY Noodletown apparently does rather well. E-fu noodles, also known as yi mein, are a Cantonese favorite egg noodle that are fried, dehydrated, and then rehydrated before serving. The result is a springy textured noodle with plenty of flavor. Perhaps the soda water they are made with helps keep the noodle light. Ours were bathed in a glistening sauce (hello cornstarch) with mushrooms and long beans.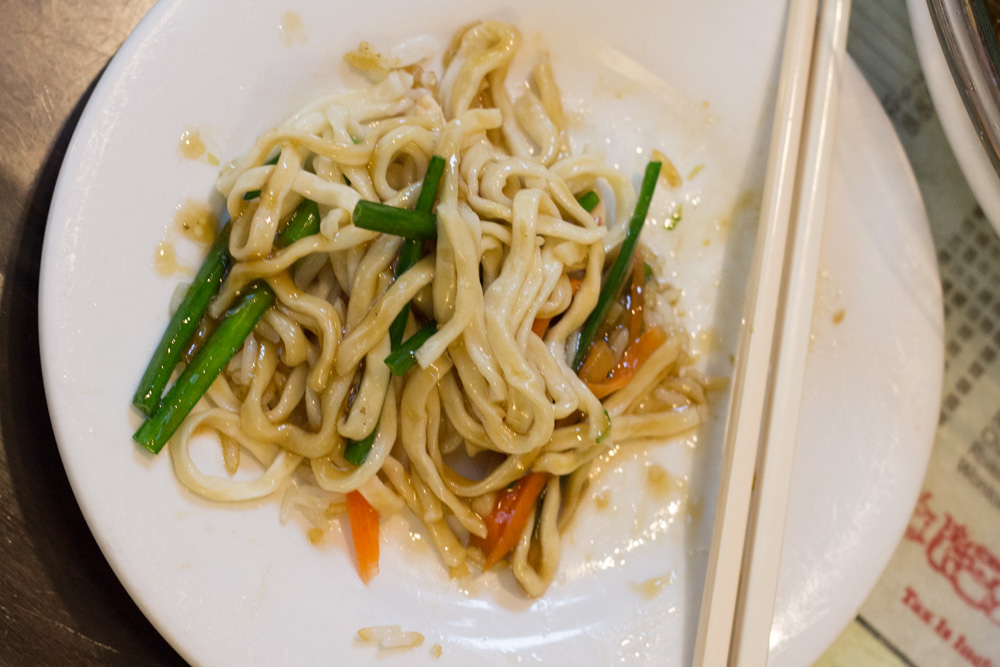 The meal left me feeling satisfied and centered. Itchy wanderlust quenched.
I learned a little more about Hong Kong cuisine and discovered a new Chinatown restaurant to add to my short list of favorites. Thank you Todd, for the introduction to a piece of your New York City youth and for a night that took me back to an Asian city that dazzled me. I'm sure we'll both be back for another dose of E-Fu. And maybe another Tsingtao.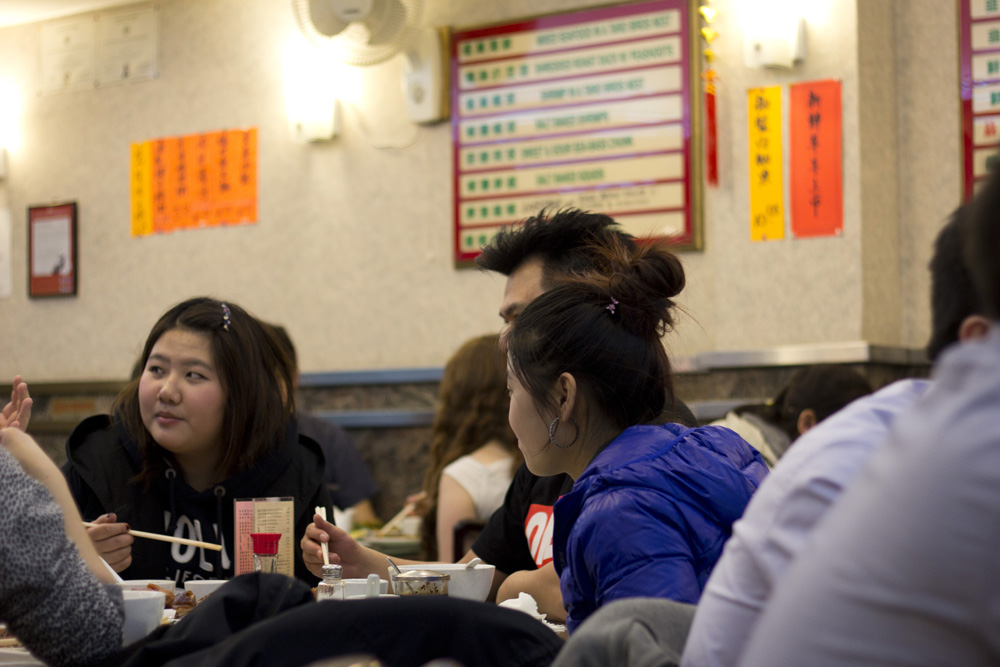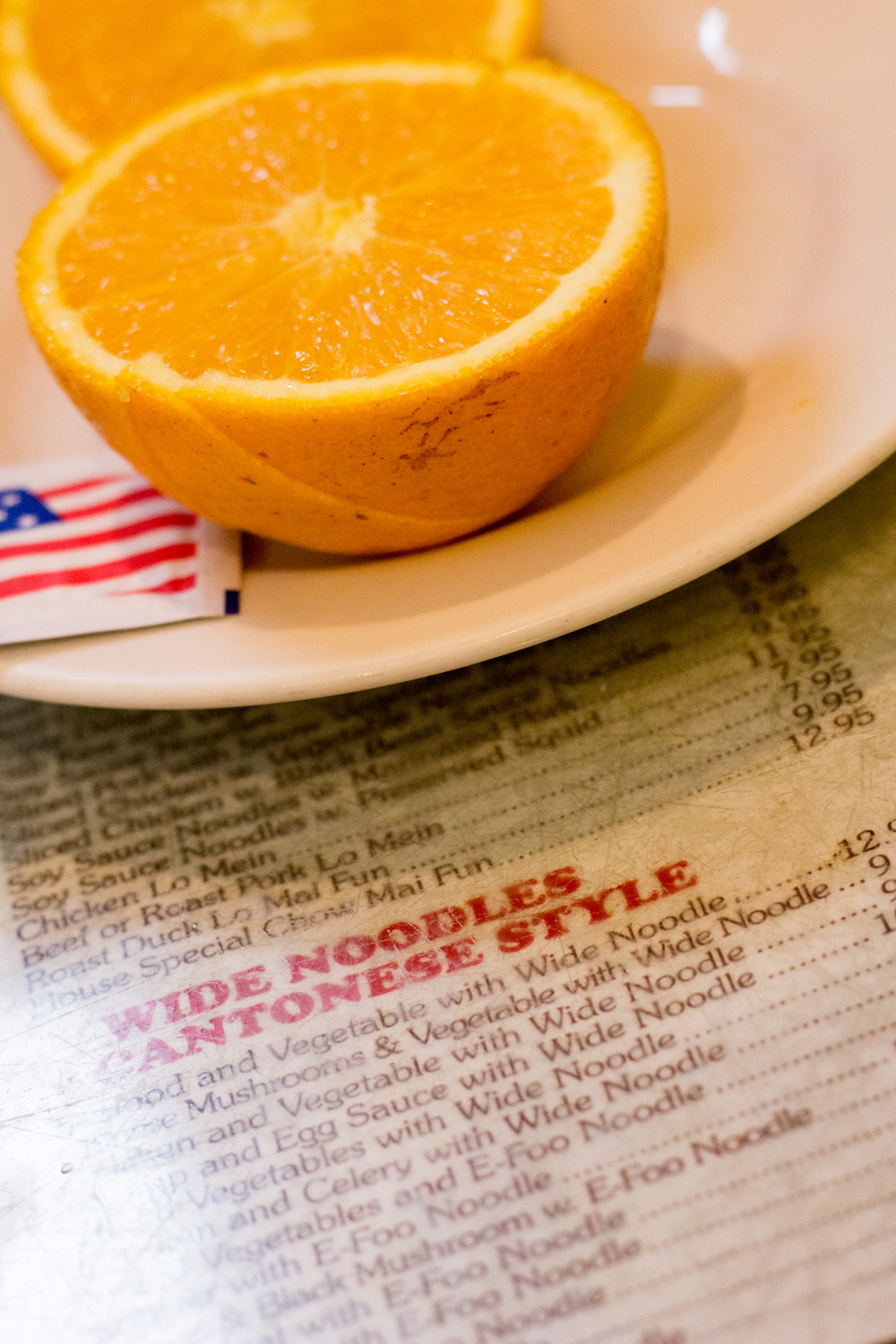 Great NY Noodletown is in New York City.
28 Bowery, New York, NY 10013
---
This article is part of a TravelShus series about travel around New York State. Read more HERE.
---