Even though I've been taking full advantage of the winter this year with several snowboarding trips to Vermont, an upcoming snow trip to Colorado, and even snowboarding in Brooklyn, I'm tired of looking out the window into my backyard and seeing bare branches. And concrete. And thanks to my puppy Cambodia, a mud pile where the dead grass should be.
When all that surrounds us in New York City are browns and greys, the bright brilliant purple of a tropical iris and the intense greens of tropical leaves feel like therapy. And I even love grey – I wear it almost everyday.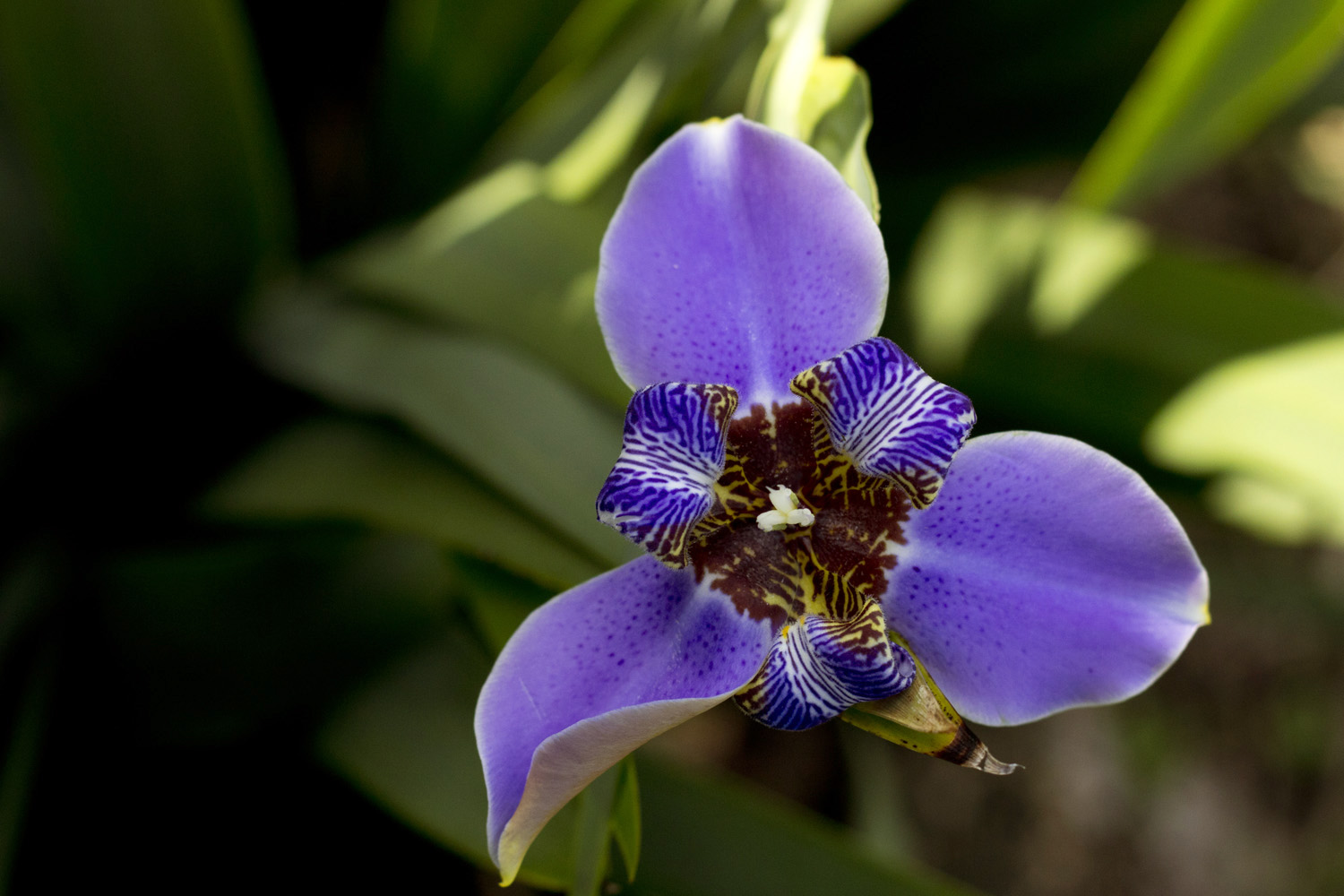 But, it is nearly the end of March and it's still cold outside. In fact, it's going to snow again this week. Now I'm serious, I've just about had enough. The daffodil bulbs in the yard are starting to sprout and I'd like their yellow petals not to die in a frost.
SO
Here is my plea to you, gods and goddesses of springtime, to bring us the warmth. I saw some beautiful tropical flowers on a recent trip down to Delray Beach, Florida that can be your inspiration, as they are inspiration to me as well. The delicious colors in these photos below are exactly what I have in mind.
Thank you!
Annie
PS – When will there be ramps at the farmers market? I'd like some of those too.  No? Too much to ask for all at once?