When we arrived in Cappadocia, Turkey, the weather looked grim. We'd planned on hiking and spending time idling through the valleys, but it seemed that Mother Nature had other plans. Only one of our days gave us some hike worthy weather while our other three were cold, windy, and/or rainy. Travel creativity was needed.

This is how our epic Cappadocian road trip came to be. Instead of walking around our home base Göreme, we drove – from the nearby Love Valley to the far away Soğanlı and back up north. Our rental Ford Focus (which was sooooo much better than our own Fort Focus back in NYC) cost us about USD$60 and took us nearly 150 kilometers along quiet village roads, main highway thoroughfares, and middle-of-nowhere-i-need-a-compass kind of roads that make you sure you are going the wrong direction. In one village, we had to pull over and stop to let a traditional Muslim funeral procession pass with a village full of respectful mourners. We droveby vineyards and historic sites. We found valleys reminiscent of our Grand Canyon, but here were dotted with minarets and flocks of free running chickens. All these places gave us a broader understanding of local culture, something that strictly hiking may not have afforded us.
The Love Valley
The Love Valley is the closest valley to the town of Göreme and as such, it was our first stop on the road. Here the striking rock formations (read: phallic. yeah I said it.) are enormous when you walk right up to them and create an interesting panoramic landscape from afar. Grape vines and crops are planted throughout the valley, which is also is home to the El Nazar Church. Inside, the church is beautifully preserved. Outside,  the church's watchdog Fundik enjoys barking and rolling in the dirt. (yes that is his name. apropos, no?)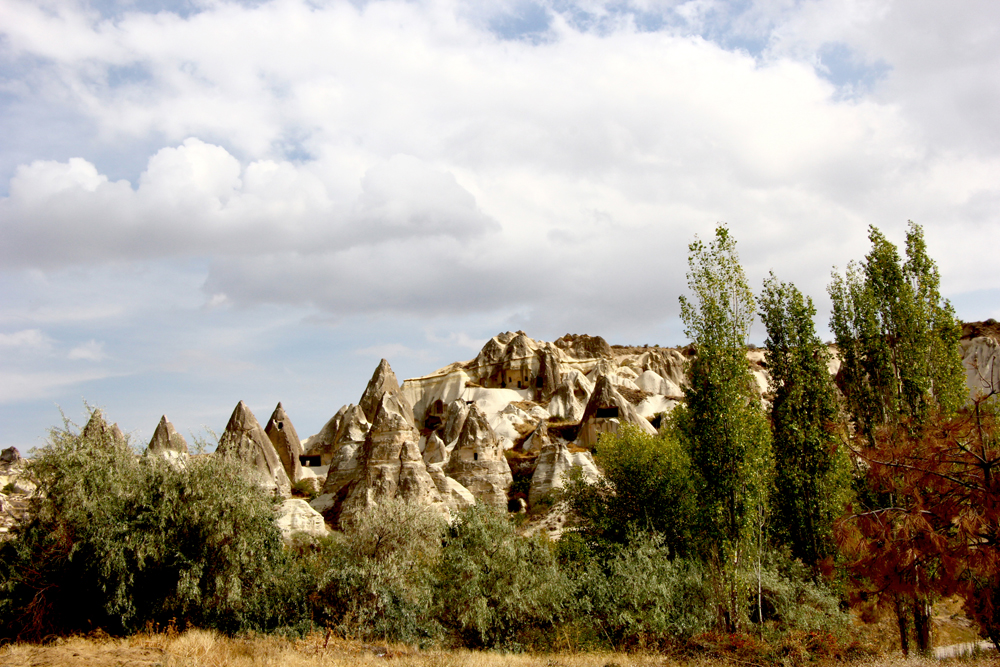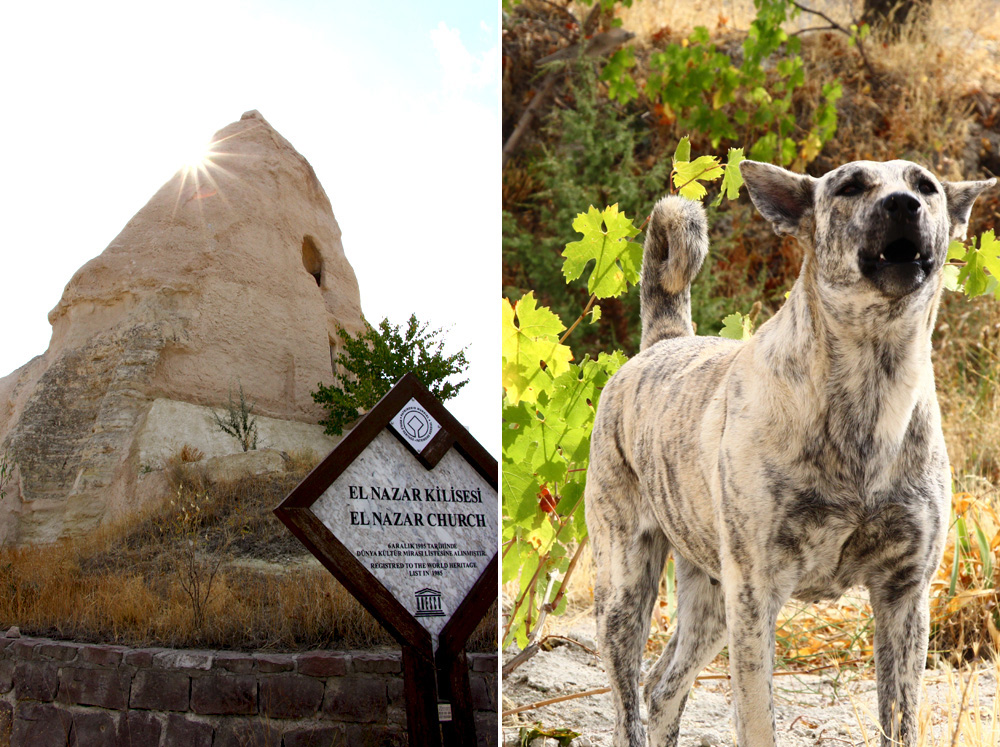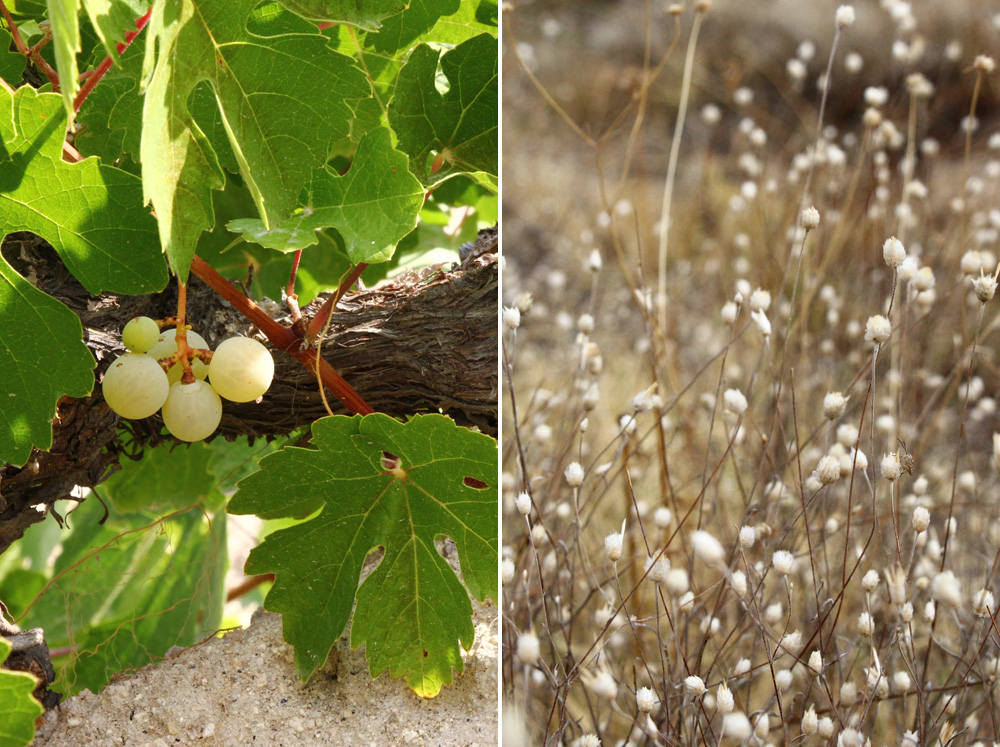 Mustafapasa
Mustafapasa turned out to be a town worth more than a brief pass through. The streets are charming in the best of ways, with picturesque doorways and local shops. I swear, this village couldn't have been more photogenic had I placed everything around town myself. Painted wagons, piles of autumn squashes, staircases to nowhere, (don't you love stuff that leads to nowhere? so weird.) street signs… Honestly, I even liked the community trash bins. And I definitely took photos of them.
We walked around aimlessly for at least an hour just to soak in the village before stopping for a Çay on our way to the car. I really didn't want to leave. If I were to do my Cappadocia trip all over again, I would stay in Mustafapasa for sure.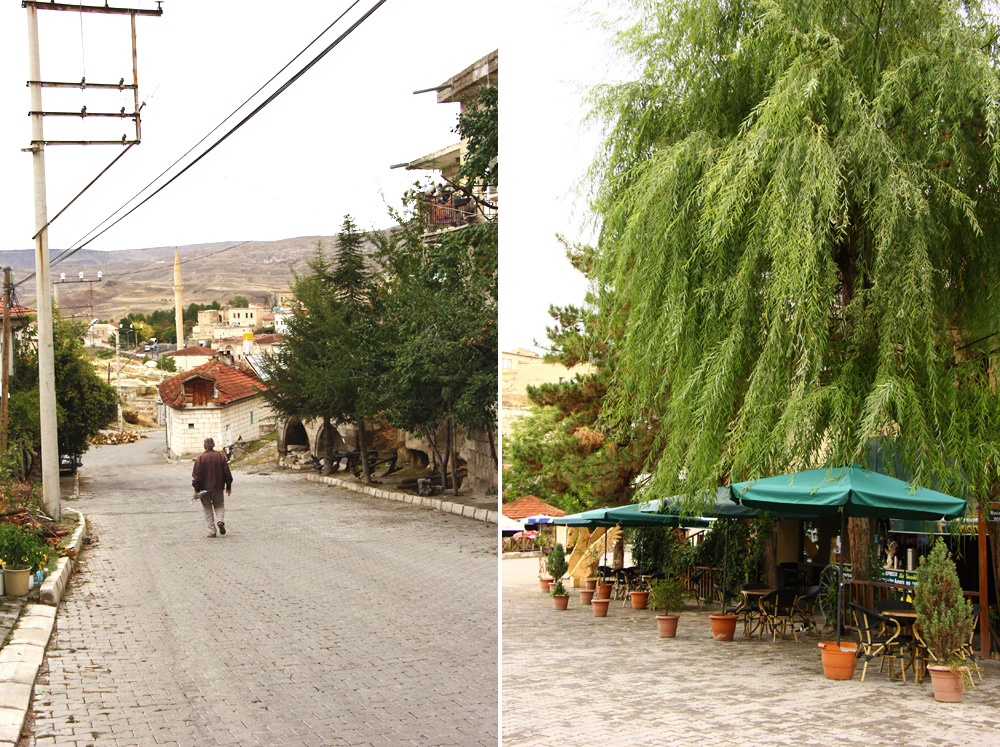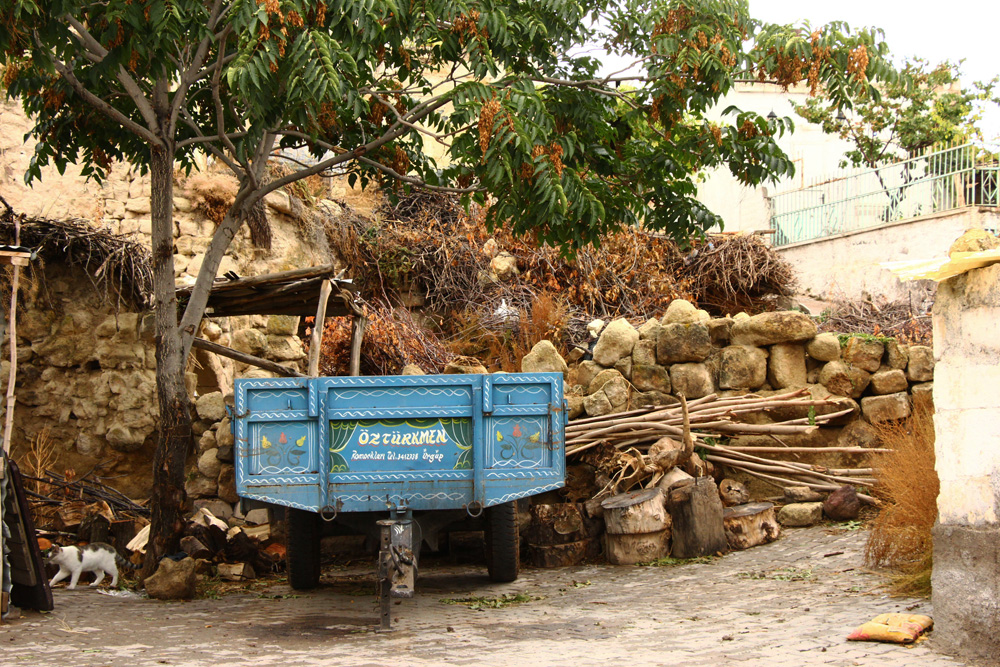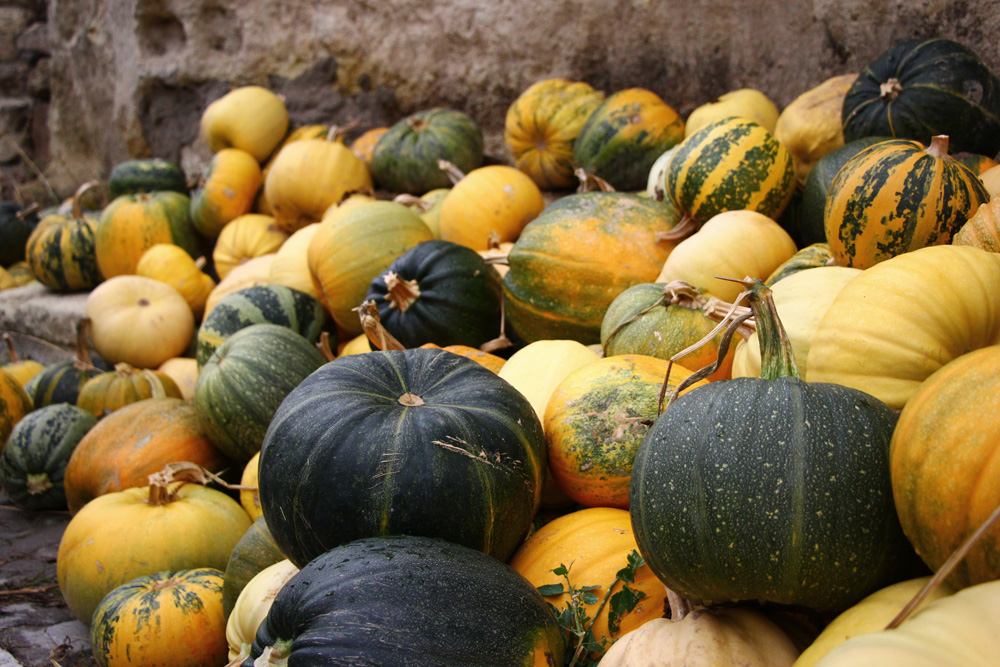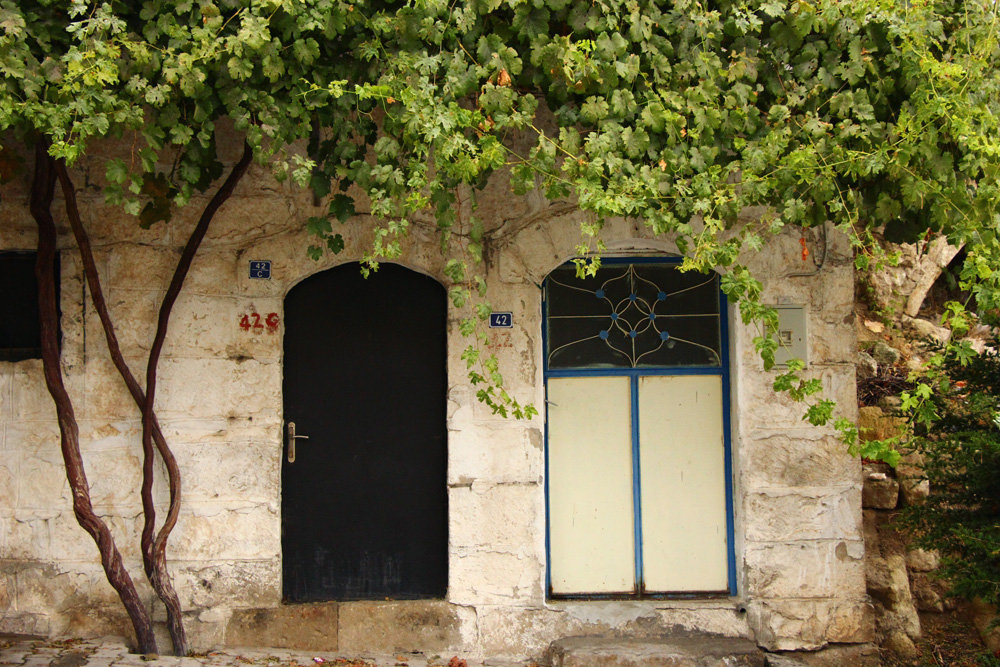 Kaymakli
Kaymakli, though seemingly a tourist trap with scores of tour buses and tour guides, is pretty cool. I thought at first I would hate it due to my claustrophobia in elevators and a general fear of creepiness, but some rooms in this underground city are big enough to make you forget you are so far underground. Other rooms make it painfully obvious, as do some of the hallways that are so tiny you can barely squat. But there's a "winery" in there! I had to go in to check it out.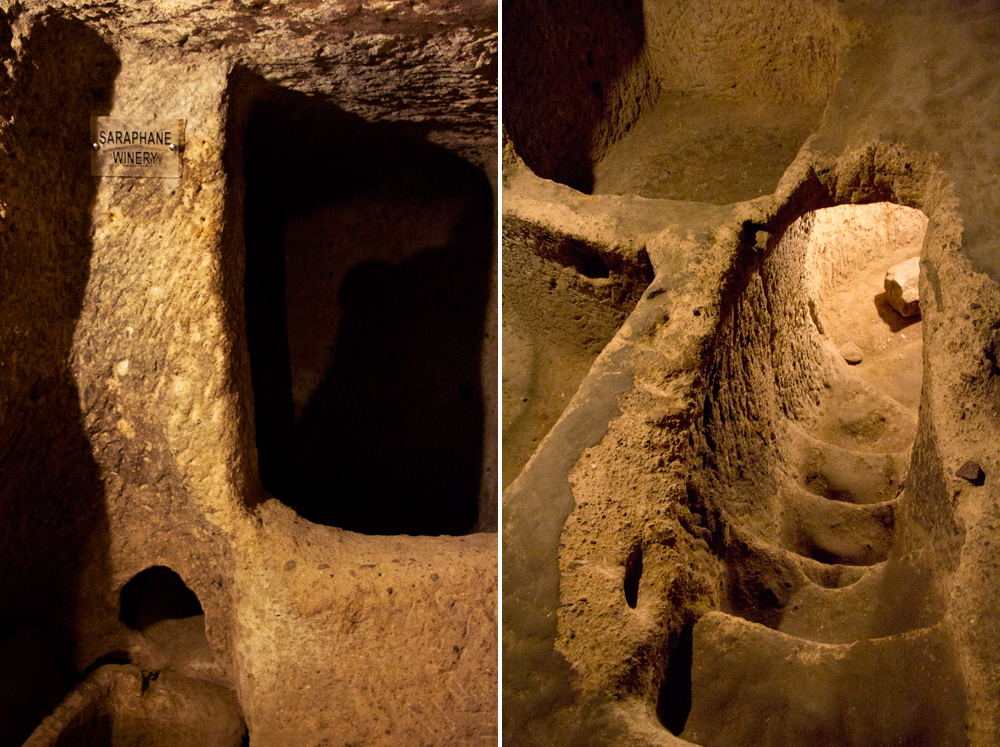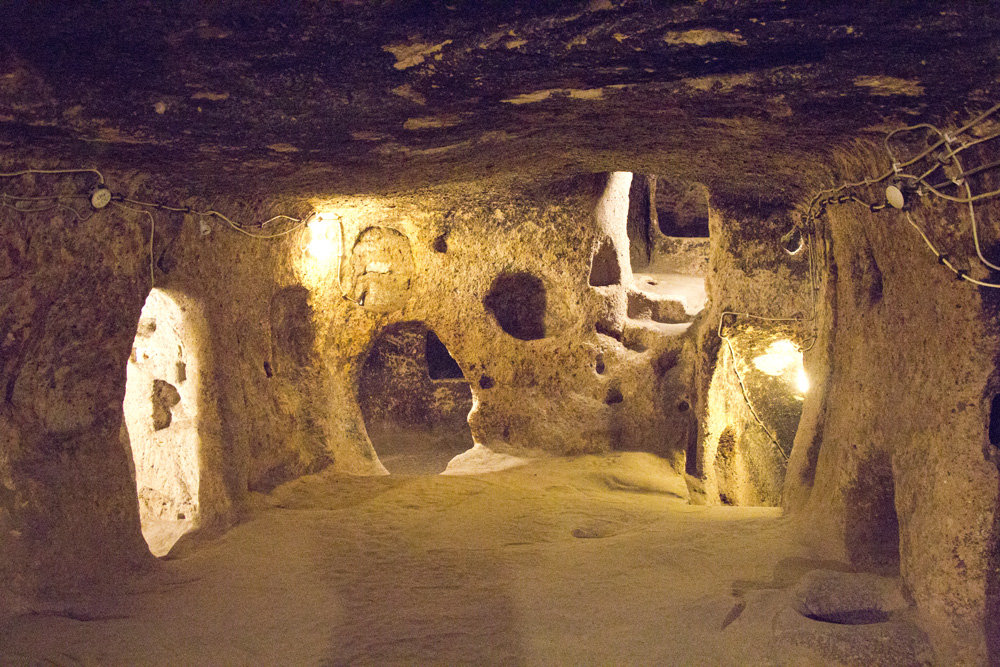 Soğanlı
As we continued south to Soğanlı, the clouds took a menacing turn. The wind kicked up and the rain began to pitter patter on the windshield – seeing the beautiful cliffs and curious fairytale rocks became more difficult. Clearly, it was time for a hot Turkish meal somewhere out of the cold.
We stopped at a small restaurant near Soğanlı – our furthest stop from Göreme. The rain steadily came down as we enjoyed Turkish kofte, salads, chilies, and some hot tea. The second half of our road trip was threatening to be a rainy one…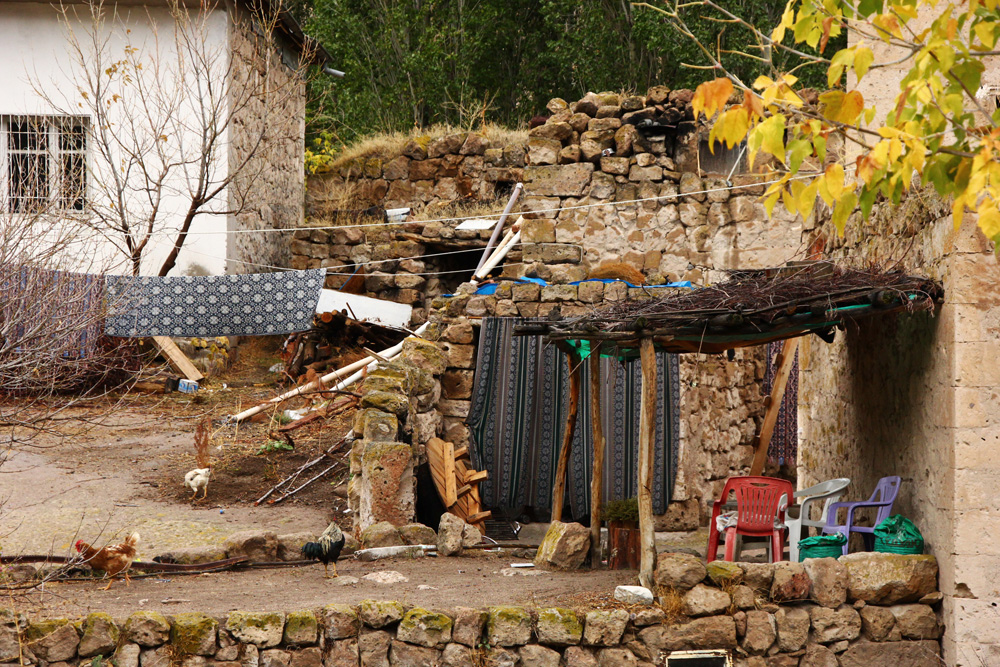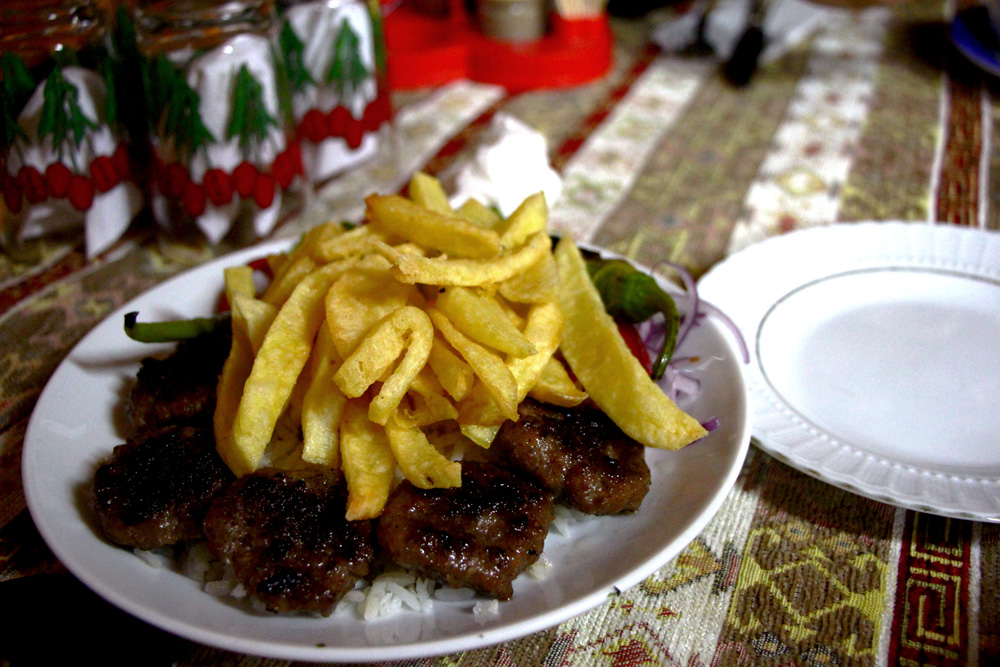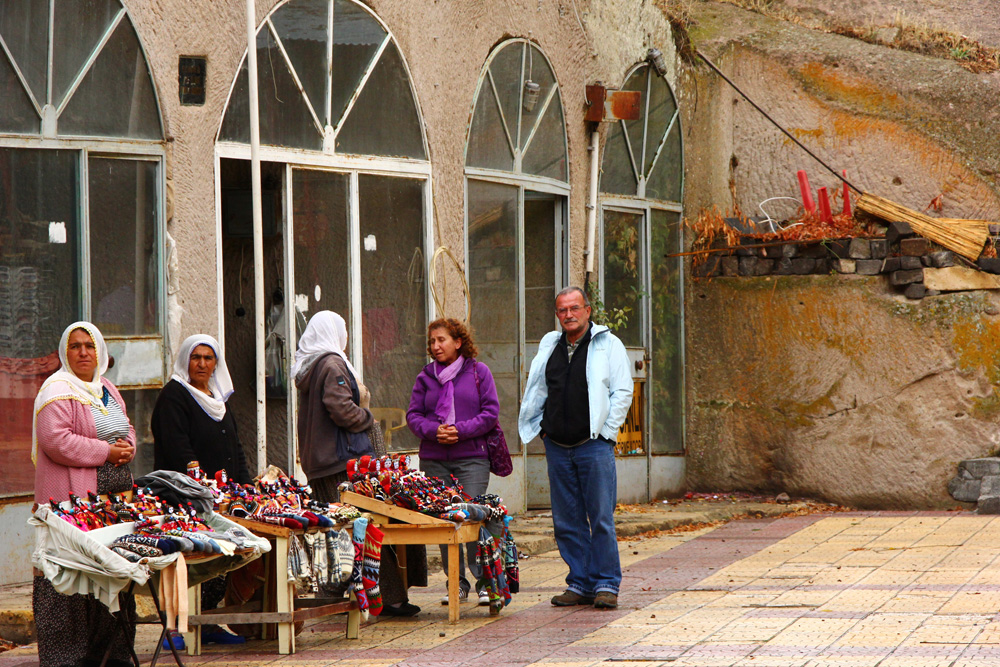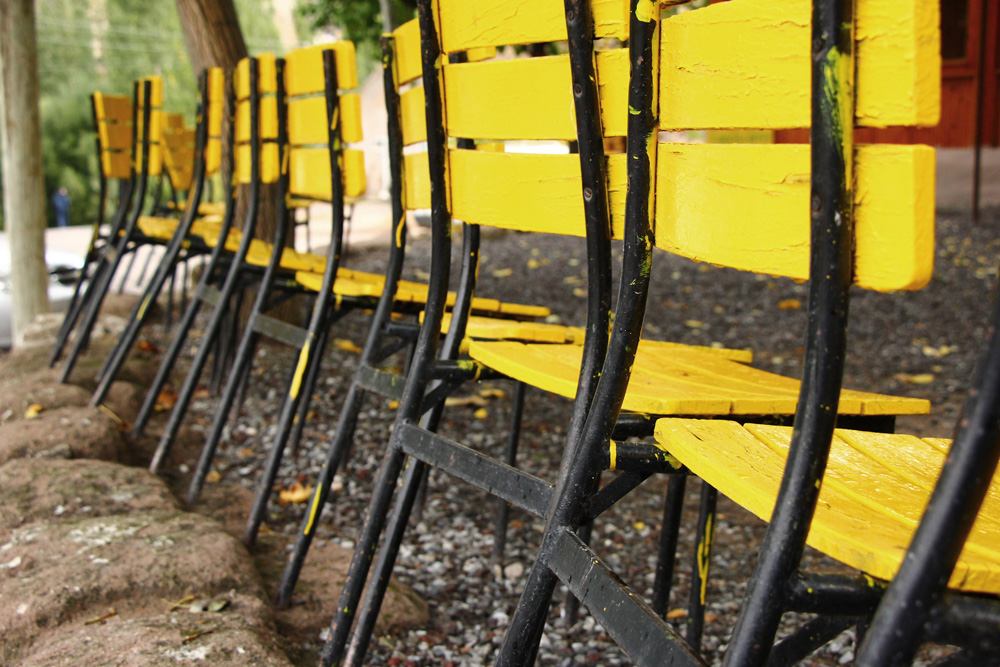 Click here to the second half of this epic road trip
Has anyone else road tripped through Cappadocia? Where did you go? Did you meet Fundik too?
---
Check it out: TravelShus' Interactive Guide to Cappadocia
---